Cottage country is -- from its clear lakes to its towering trees to its pure and fresh air -- irresistible. But many city slickers form attachments to their modern and minimally-designed spaces, neatly tucked into urban centres.
For those who wish they could pick up their slick, stylish condo and plop it into the middle of a remote, natural paradise, 1533 Livingstone Lake Road is answering the call.
---
Located on Otter Lake in Dorset, which stands on the boundary between Muskoka's Lake of Bays Municipality and the Algonquin Highlands Township in Haliburton, the property is priced at $1,295,000. The place resembles a chic modern you might come across in Toronto's core... except, of course, its surroundings are significantly more breathtaking.
Only a few minutes' drive from the convenient amenities in town, the three-bedroom, two-bathroom lake house boasts a functional and contemporary layout. Clean lines, stainless steel countertops, and a rich, dark colour scheme all work together to infuse urban-inspired design into the remote property. The home's upper balcony is canopied by mature trees, while the gently sloping lot below leads down to the shoreline dock.
During all seasons, the road this modern stands on is municipally maintained, which means potential buyers needn't fret about weather ever raining on their parade.
READ: Listed: Kawartha Property Presents Prime Lakeside-Living Opportunity
With five parking spaces and three bedrooms within the home, this is a place where friends and family will surely gather, eager to escape from city life; thanks to the serious condo-vibes emanating throughout the property, those urban-dwellers will surely feel just at-home enough to settle quickly and comfortably.
And during times when guests aren't expected, a bedroom could be converted into a home office. Who says, after all, that the work-from-home era has to be suffocating? Cracking open one of these windows, you'll find yourself increasingly inspired through the workday, thanks to the freshness and beauty of your surroundings.
At the end of the work-day, the bathroom's soaker tub beckons, and we swear we heard it whisper that a glass of wine is invited, too.
Year-round, the arguments for embracing cottage country living are strong. Of course, there's the obvious: long summer days at the water. But in the fall, family barbecues -- wherein everyone's cozy wearing socks and plaid -- sound particularly charming. Visions of dressing up the Christmas tree, while glistening trees and soft snowflakes glisten outside the windows, are totally captivating. And what better place is there to watch the unfolding of spring than a nature-filled forest?
Specs:
Address: 1533 Livingstone Lake Rd, Dorset, ON
Parking: 5
Bedrooms: 3
Bathrooms: 2
Lot size: 2,653.22 sq.m
Listed for: $1,295,000
Taxes: $2,558
If a great escape from the city endears you, but your mind rejects the idea of leaving your chic-condo lifestyle behind, take heart. As this exquisite two-storey proves, you can have everything you want.
EXTERIOR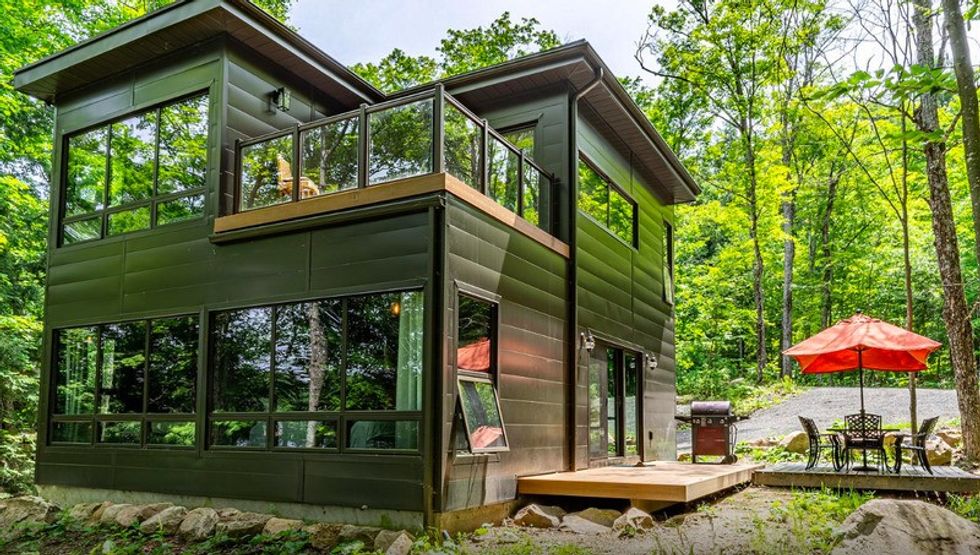 KITCHEN AND DINING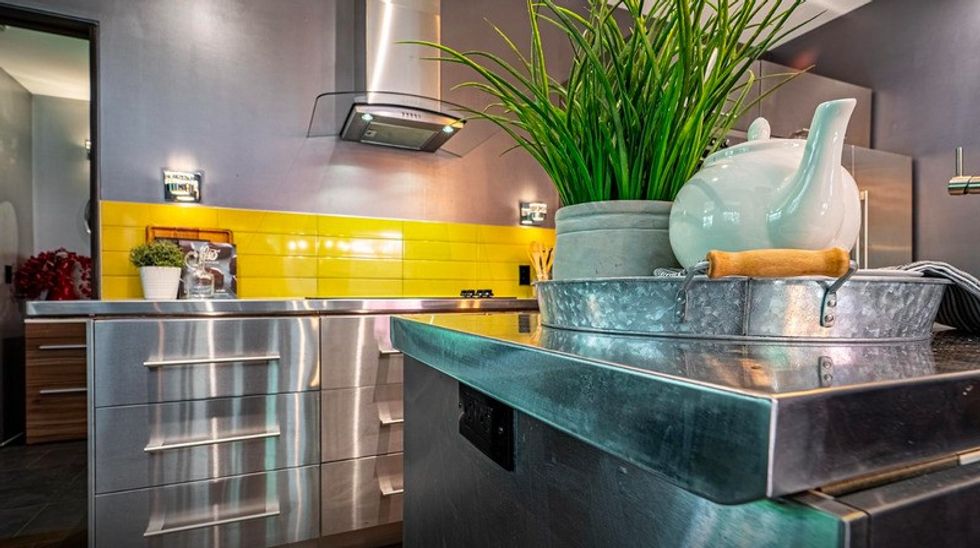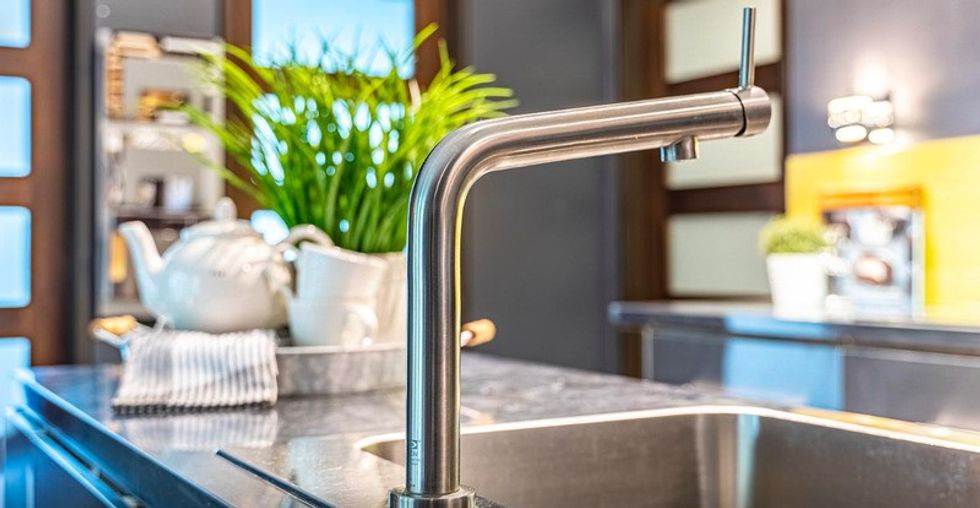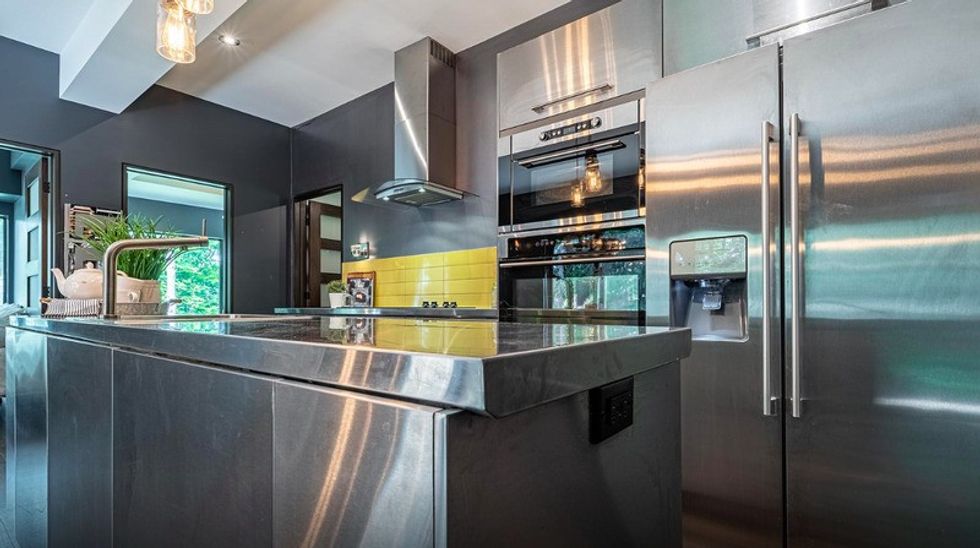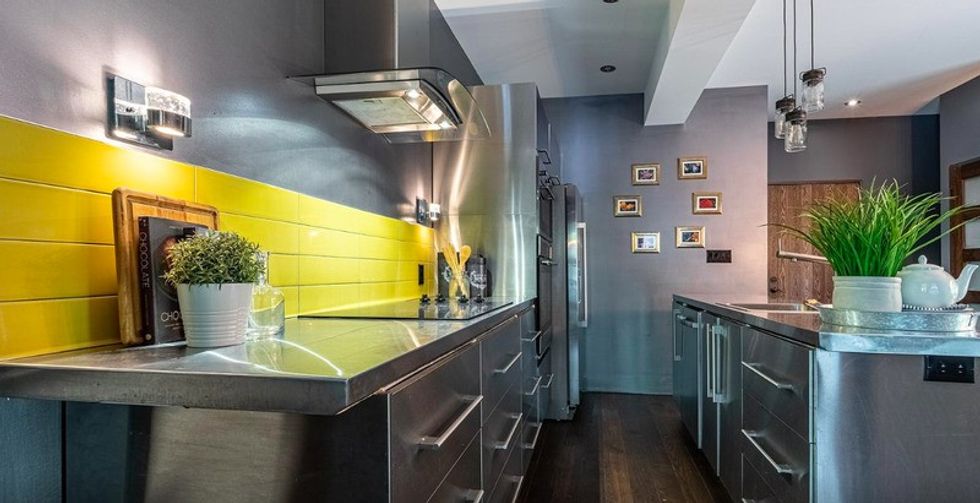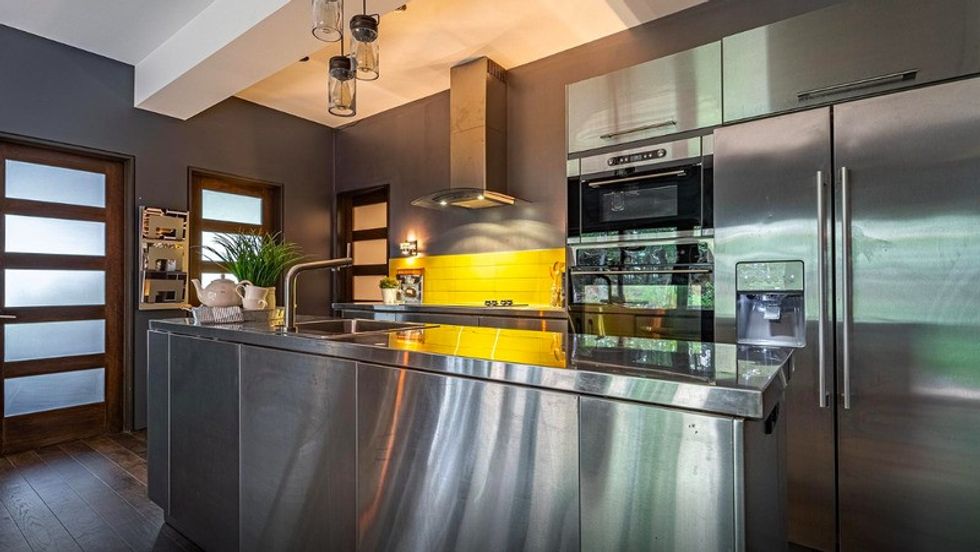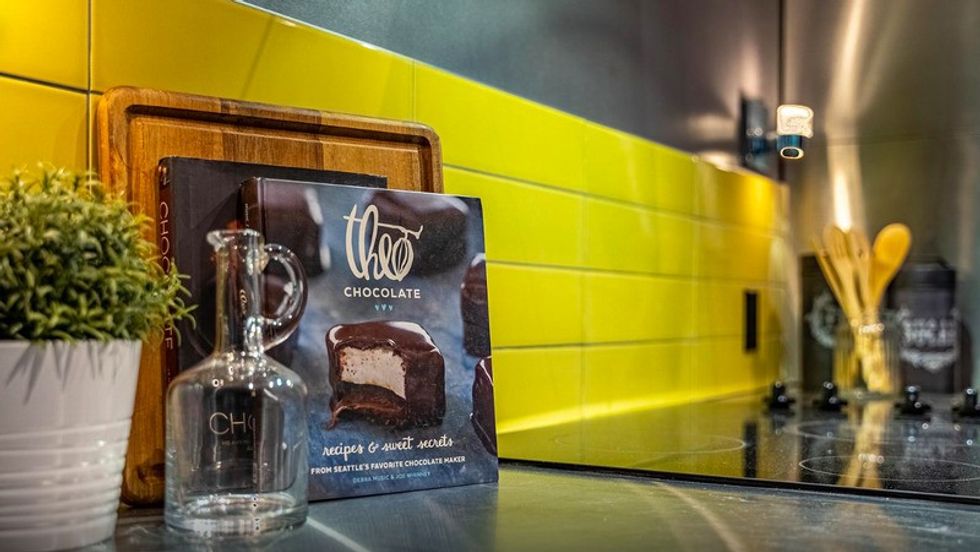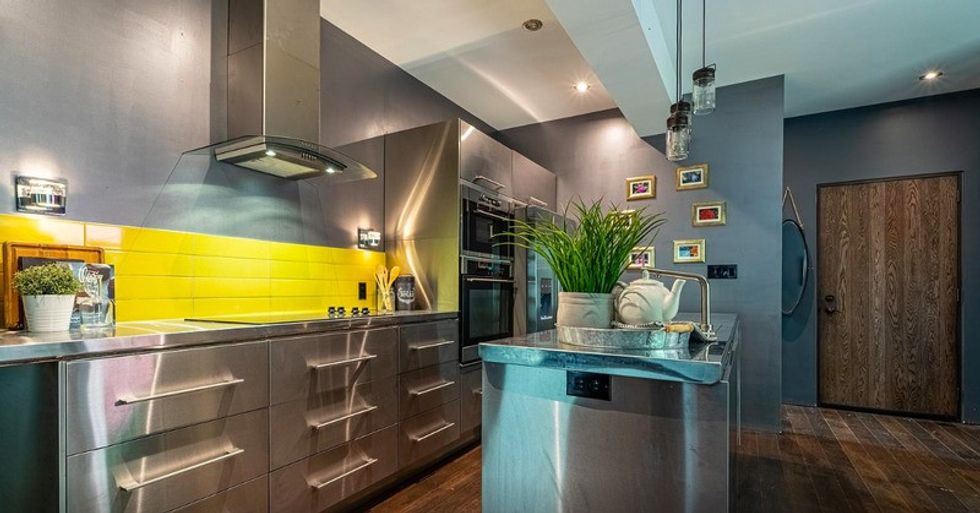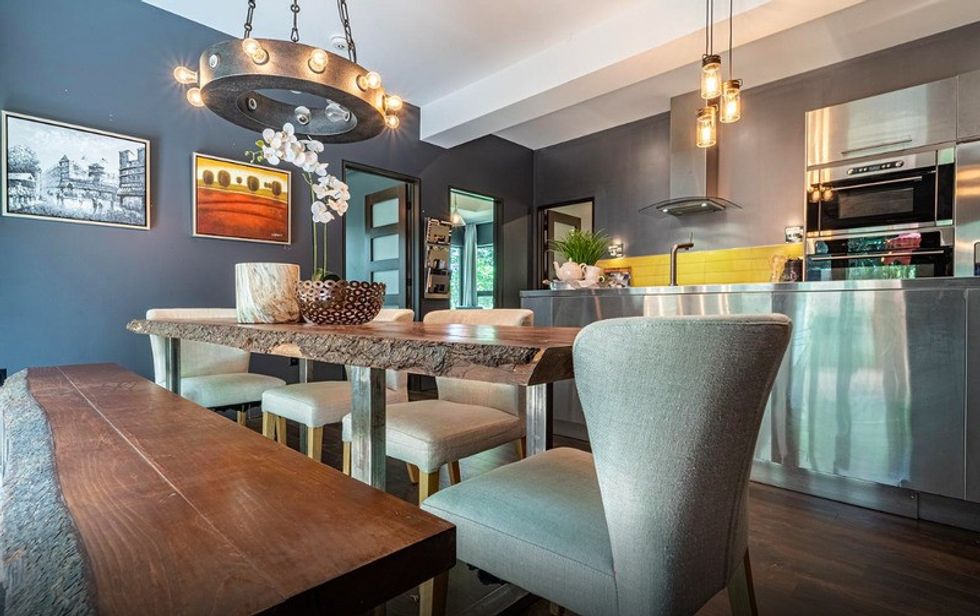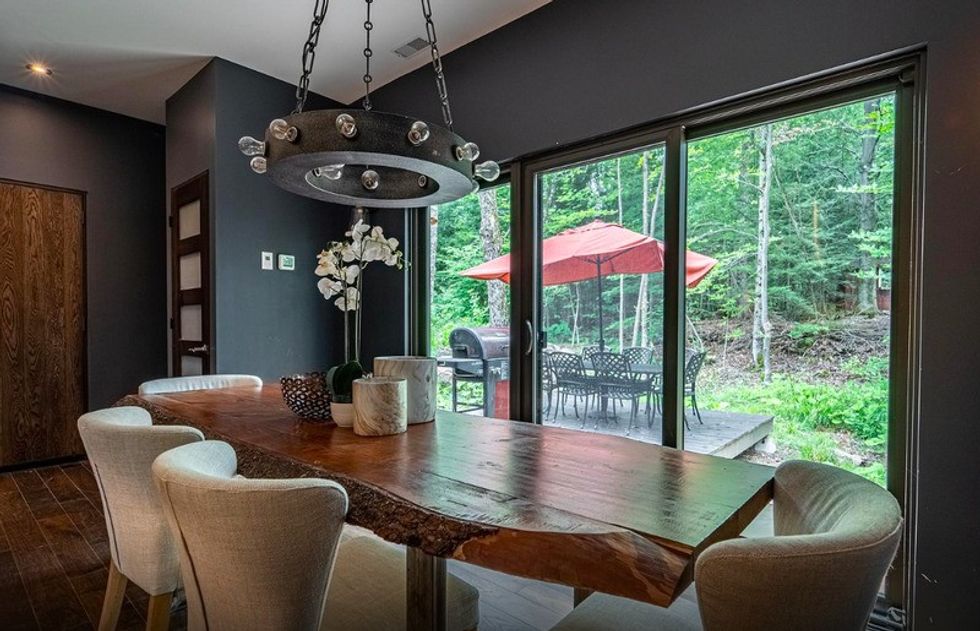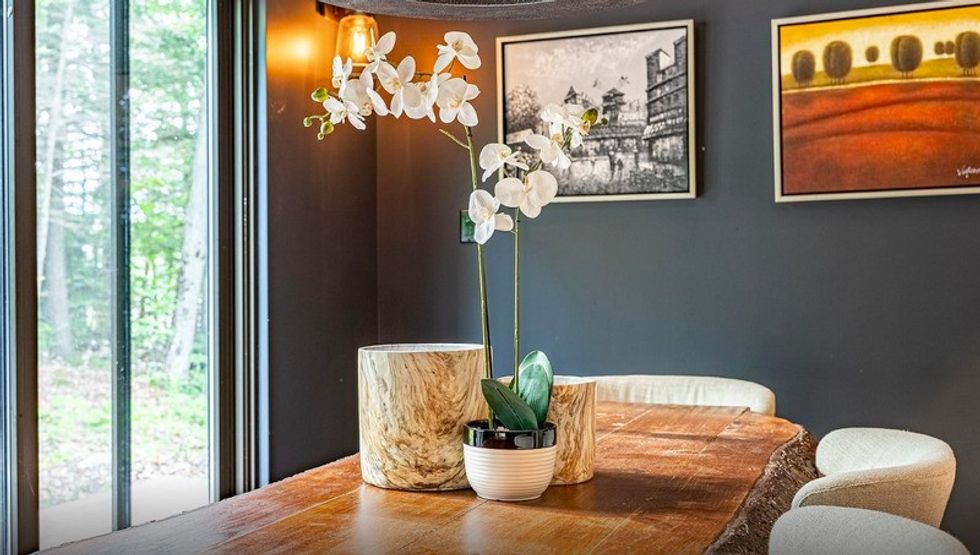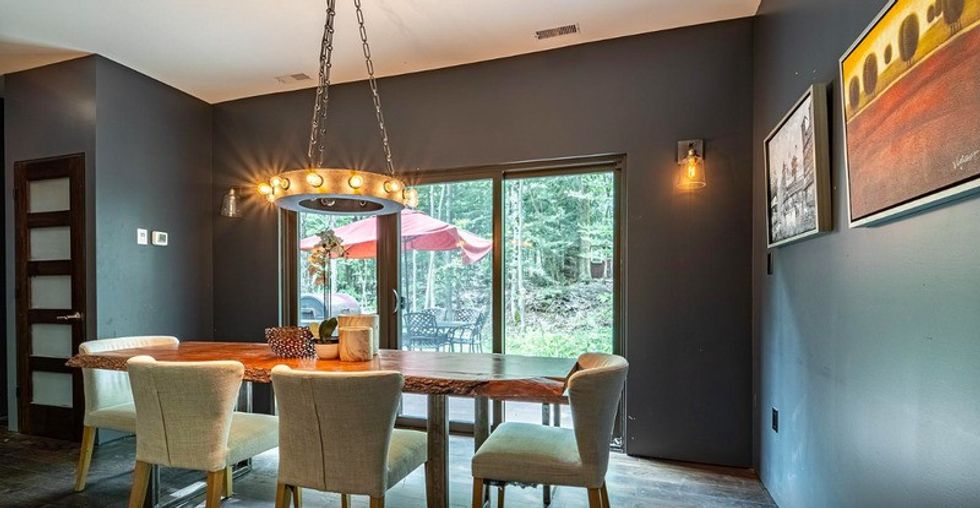 LIVING AND LOUNGE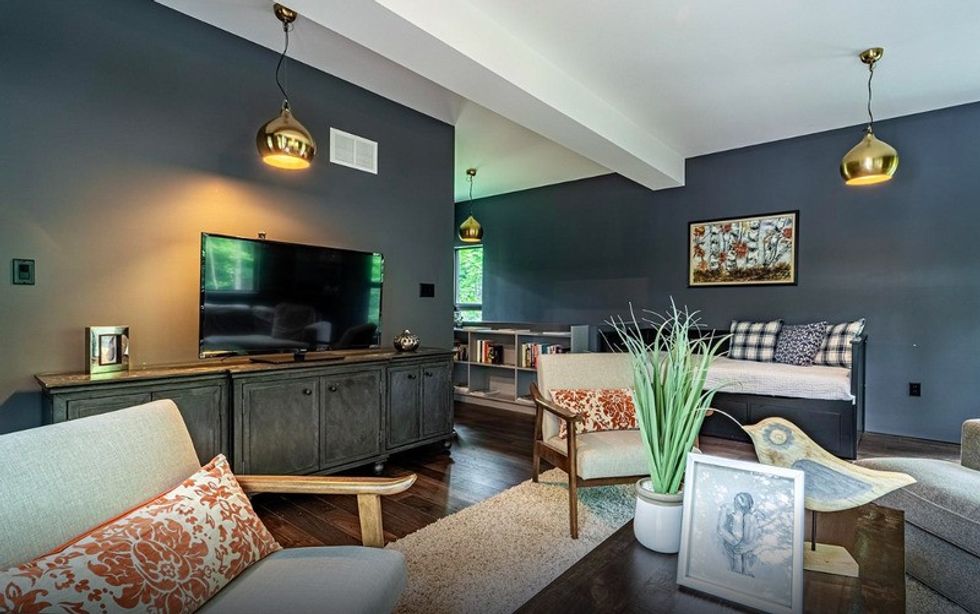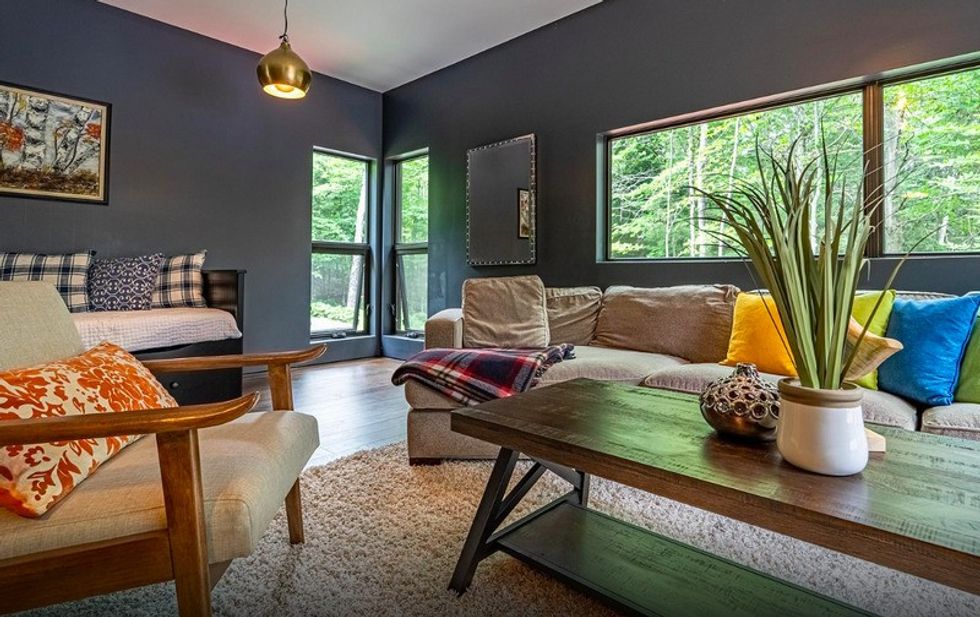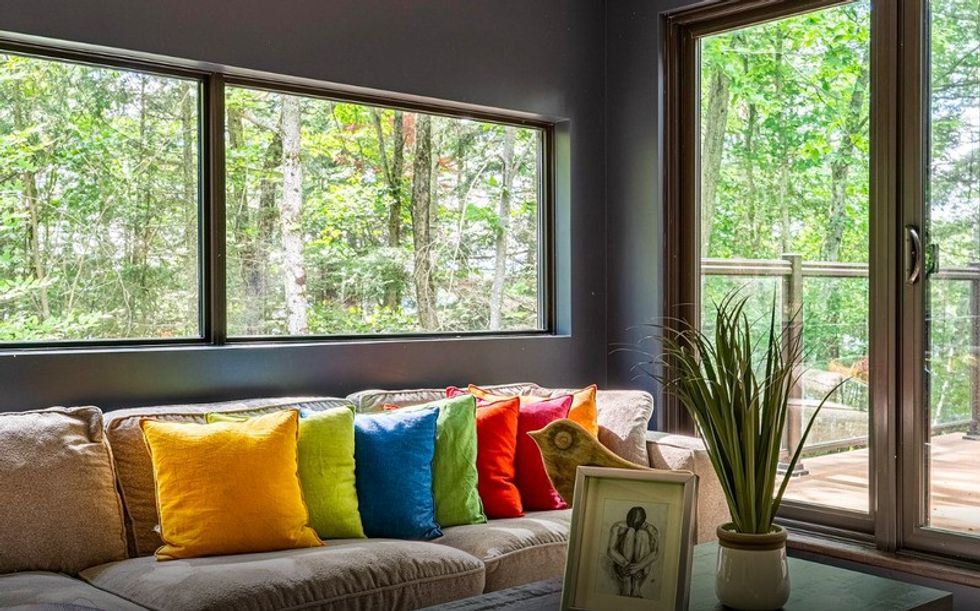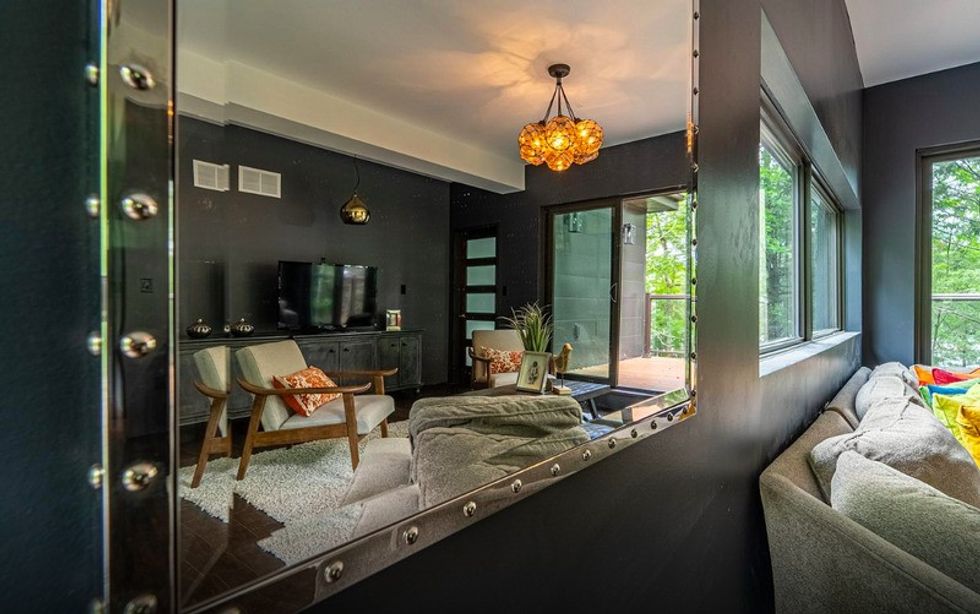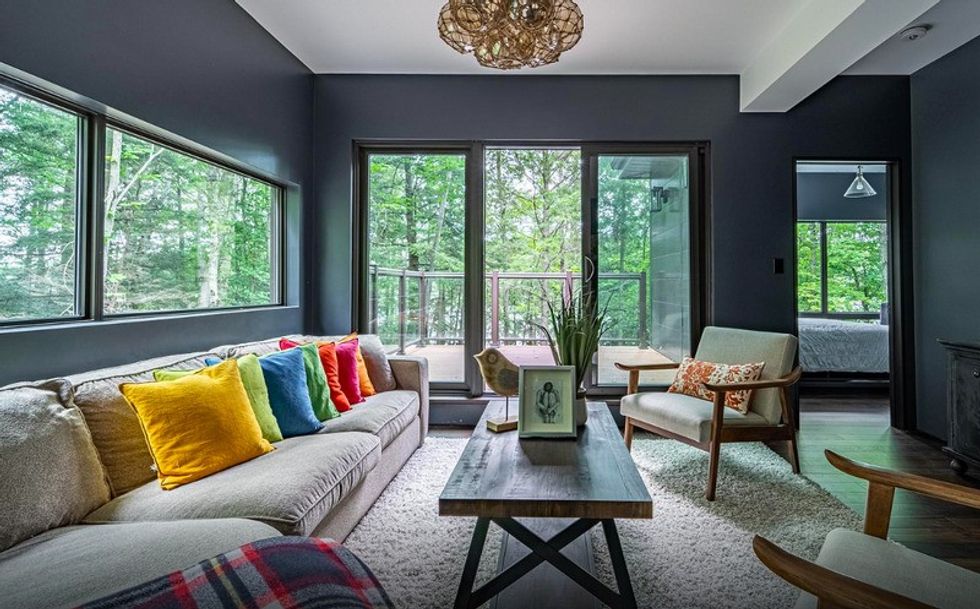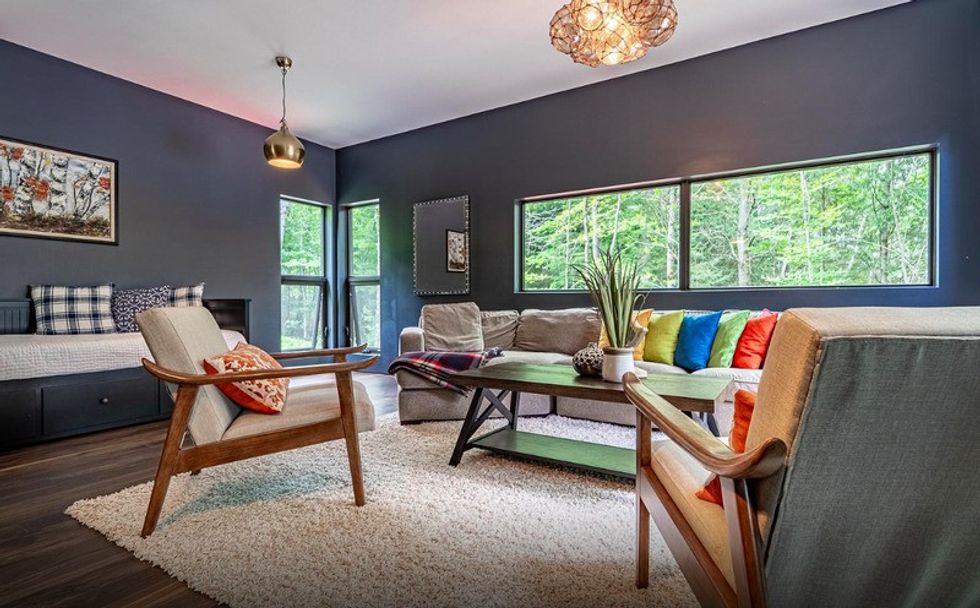 BEDROOMS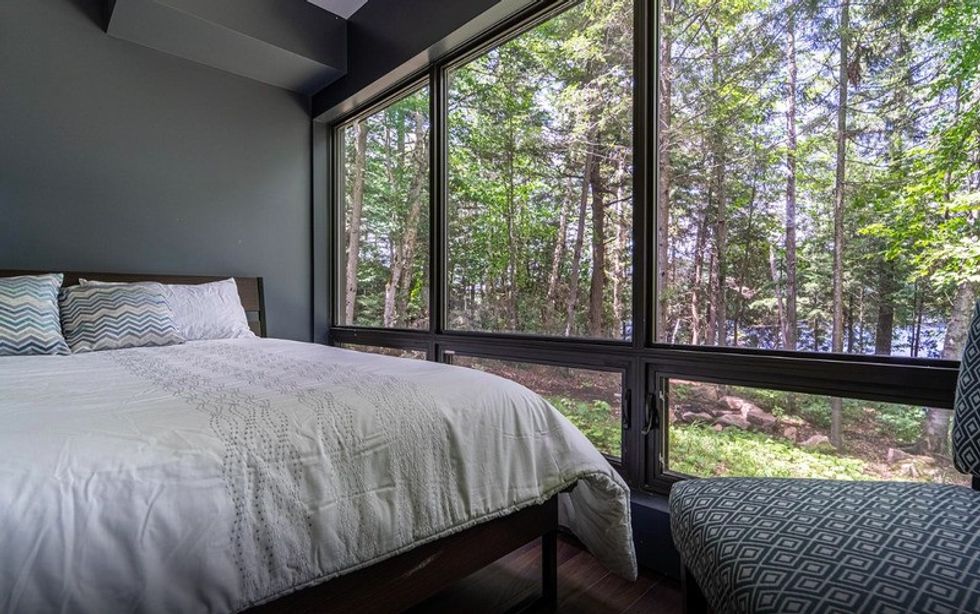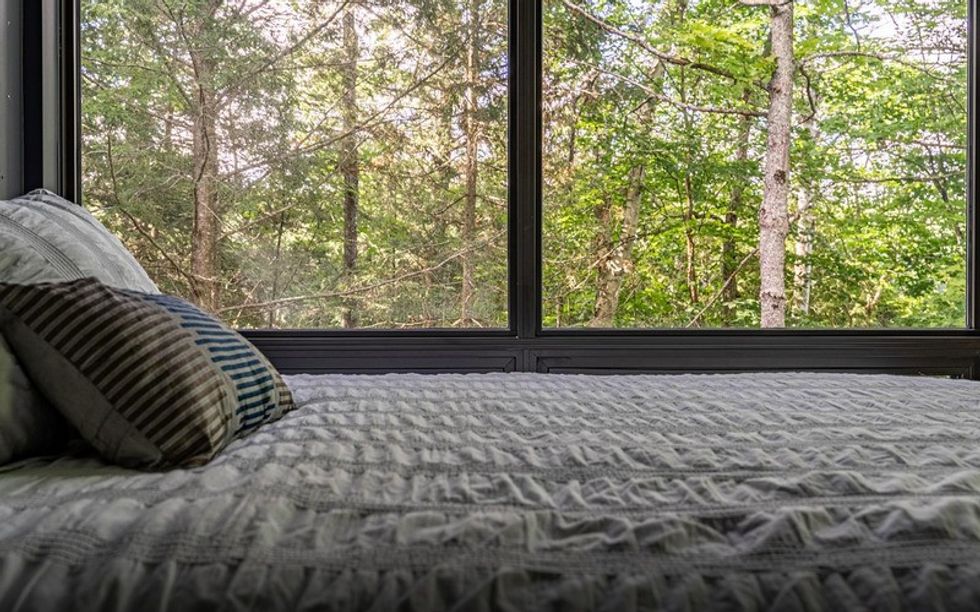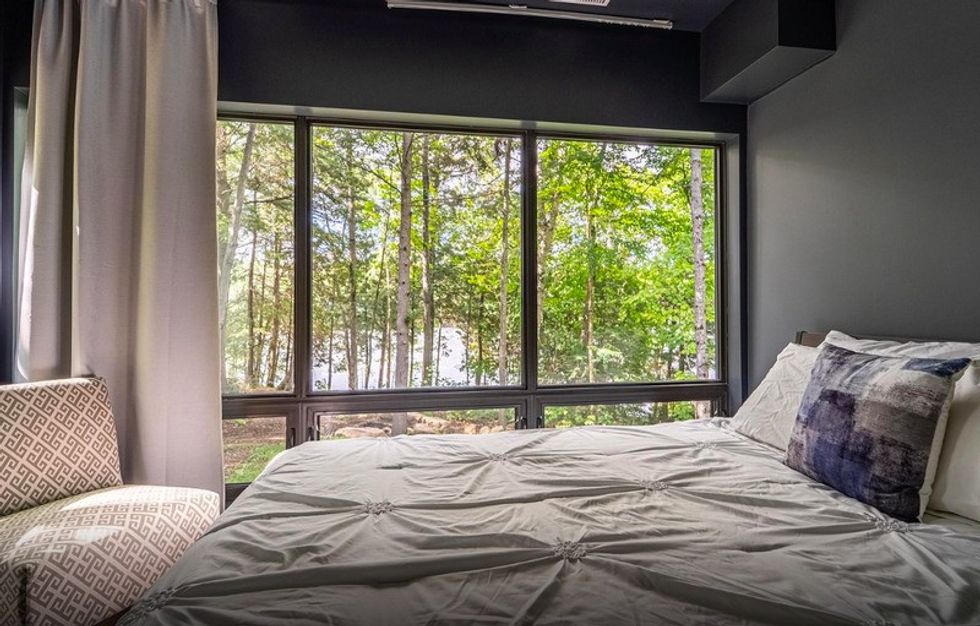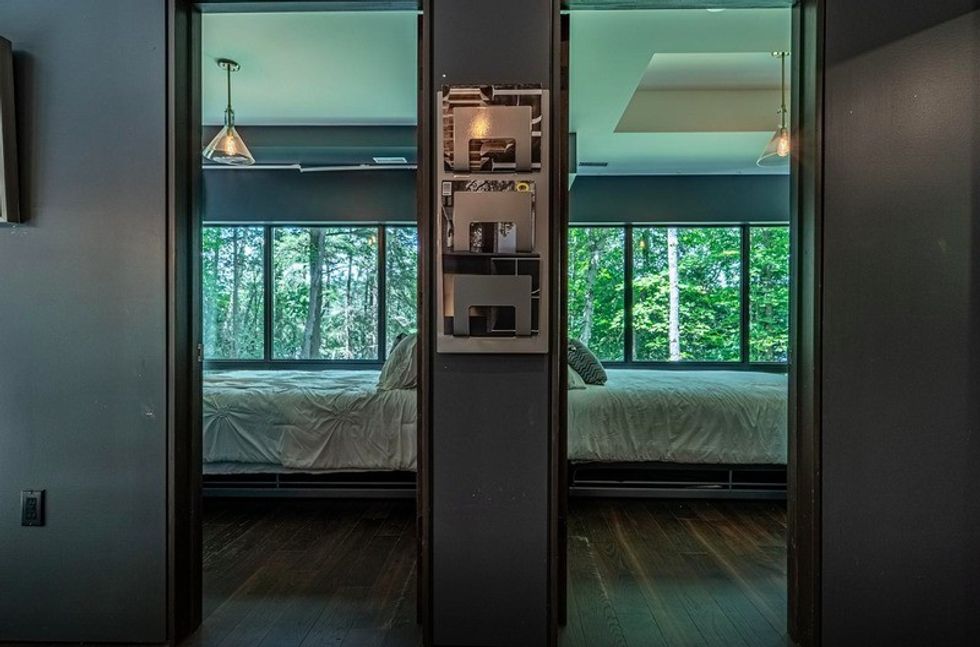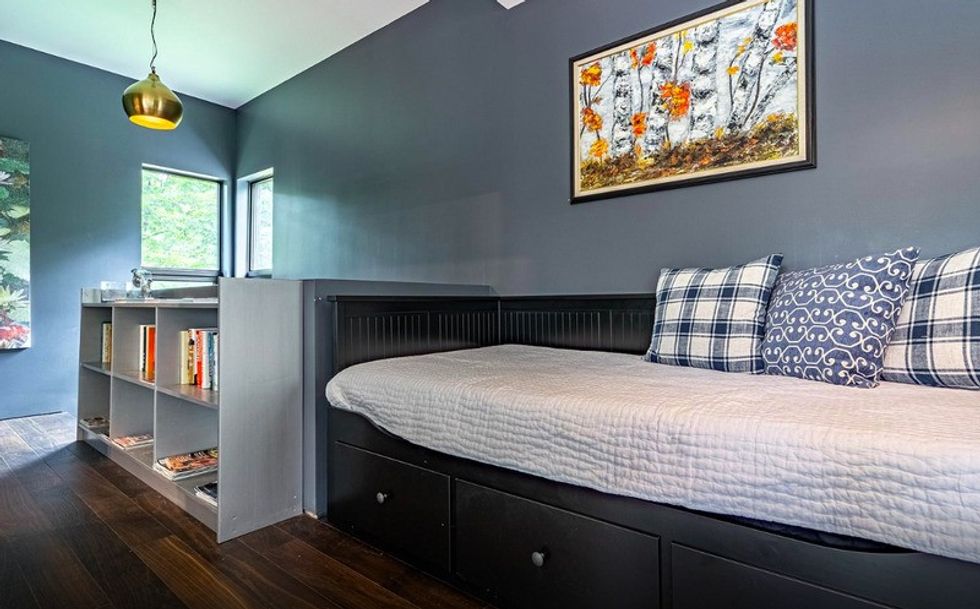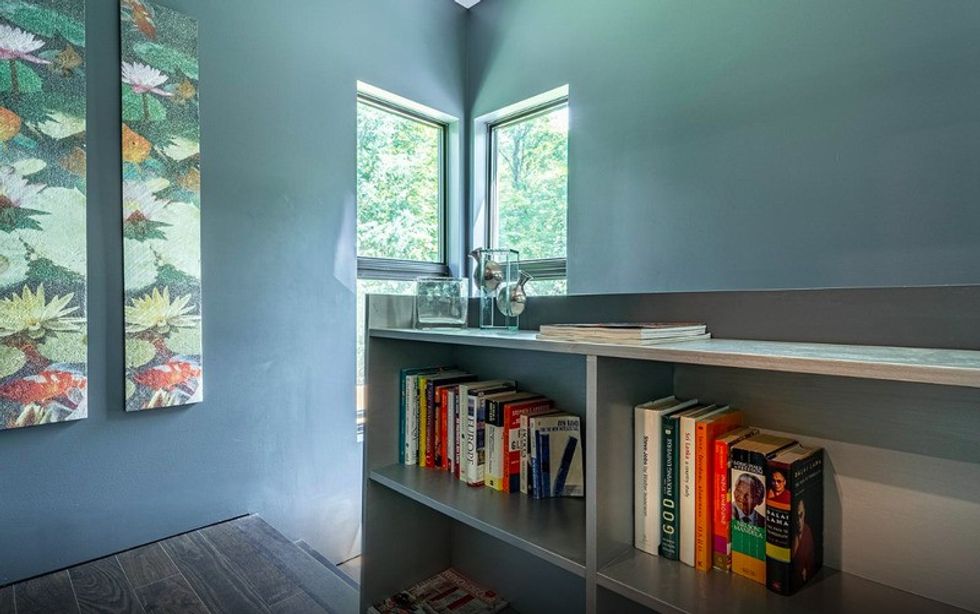 BATHROOMS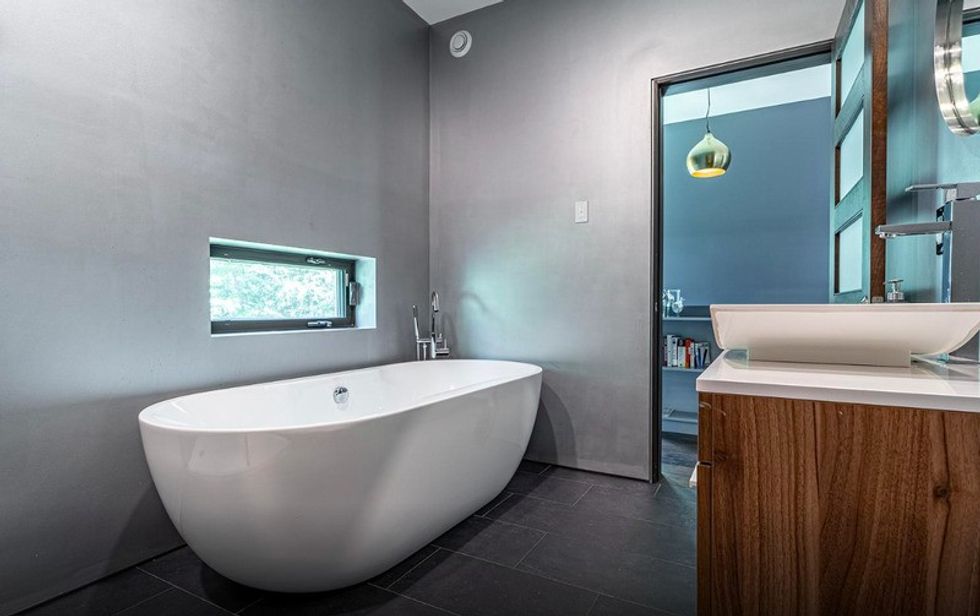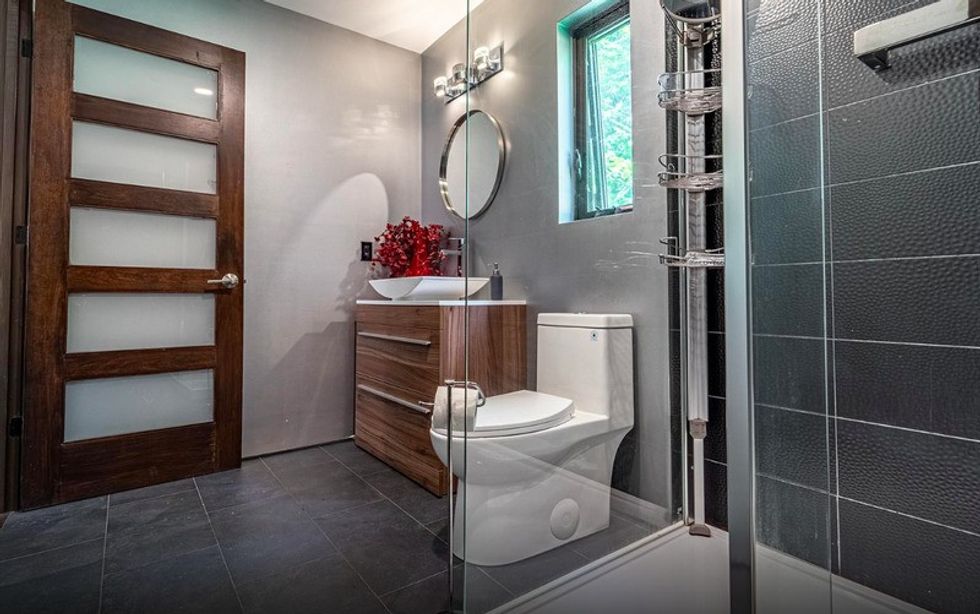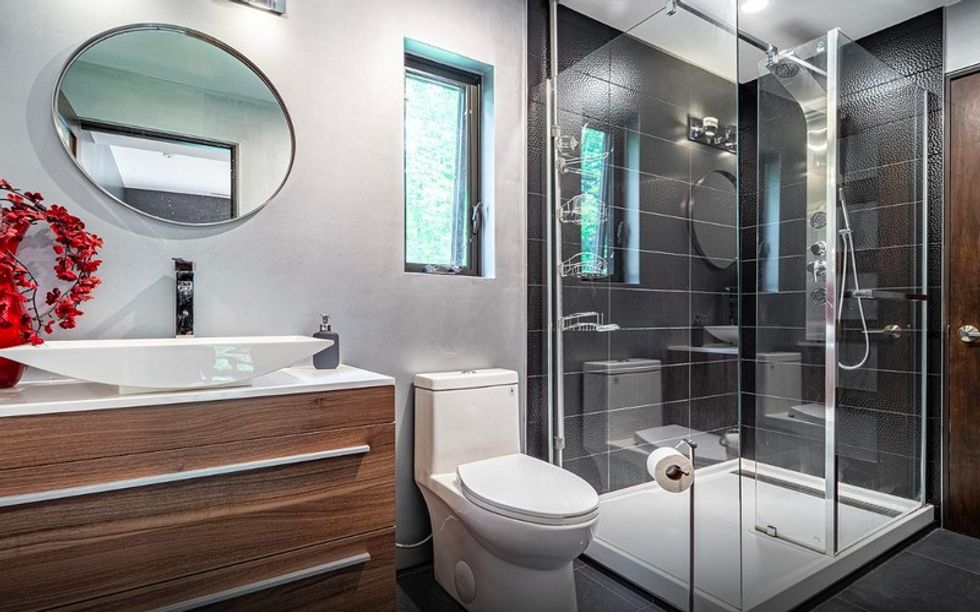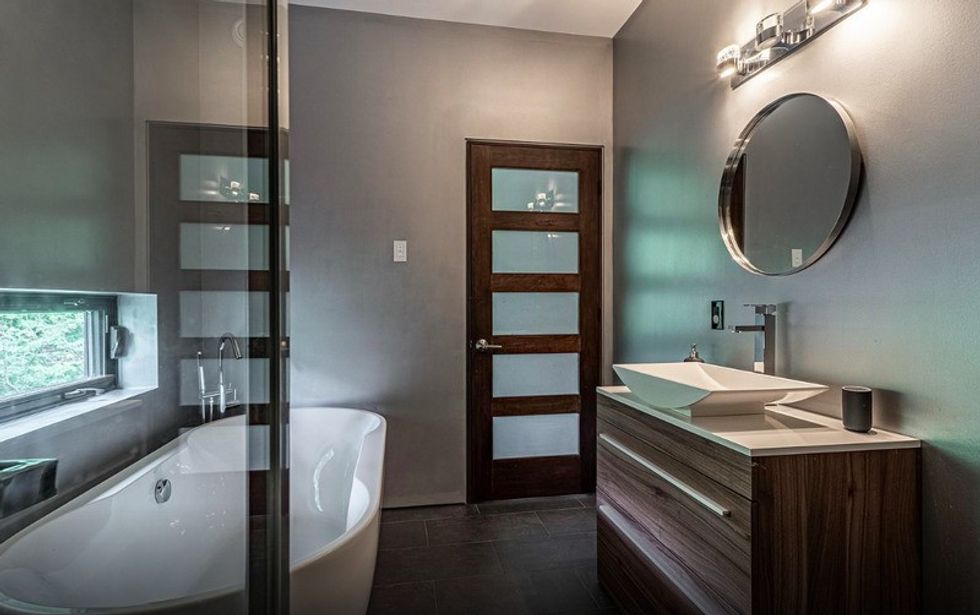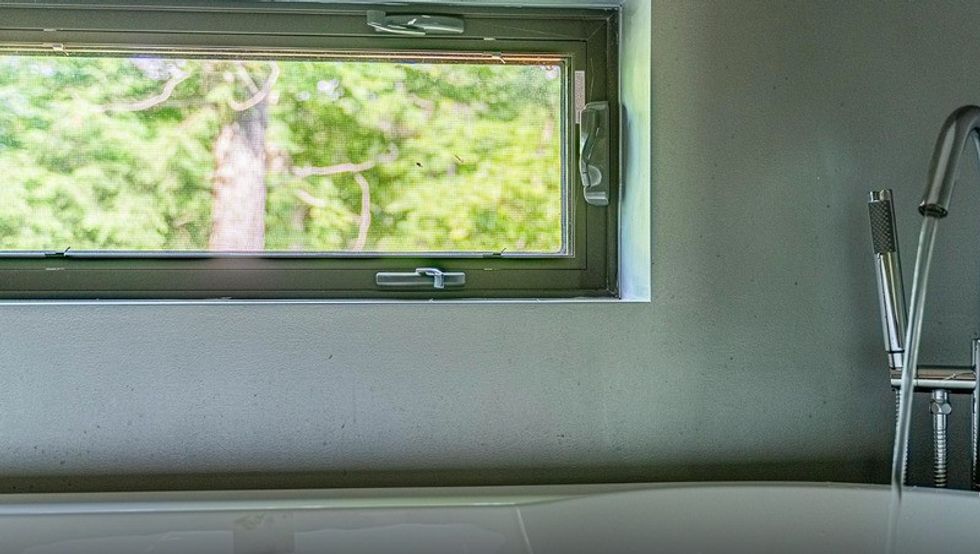 OUTDOOR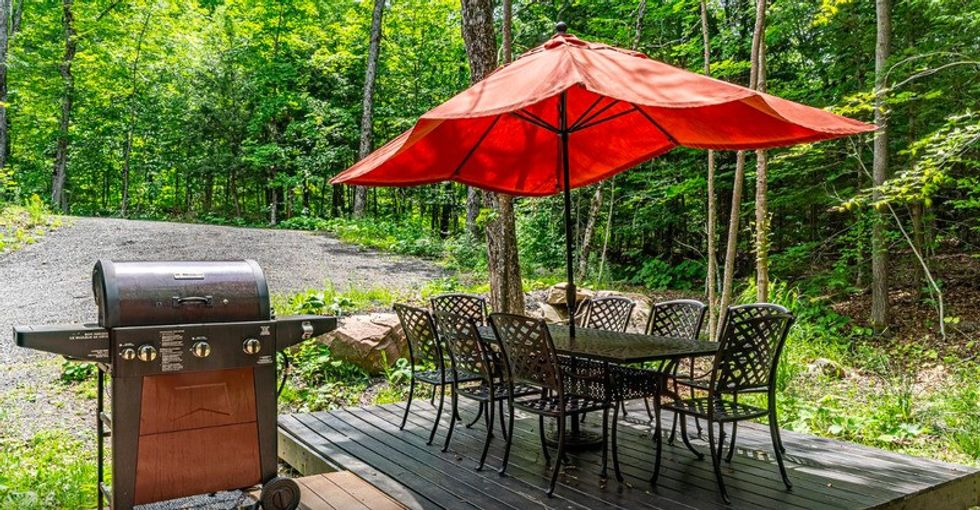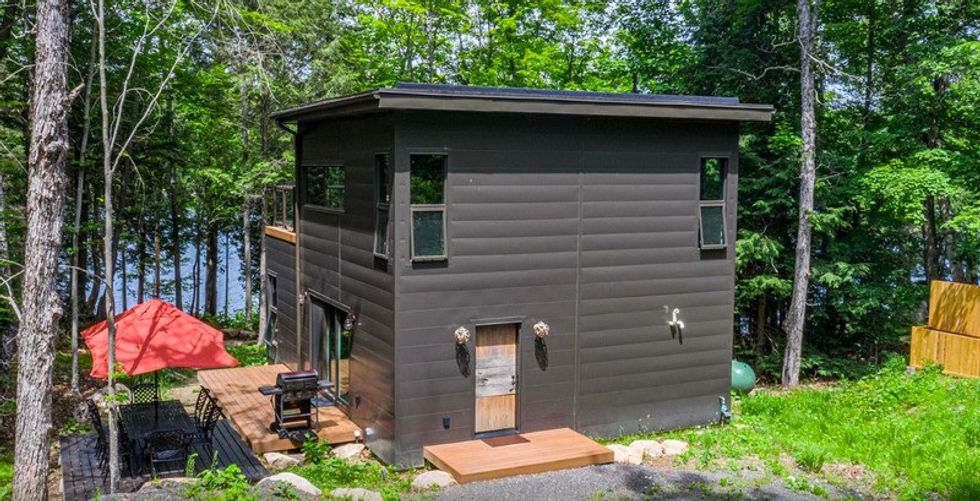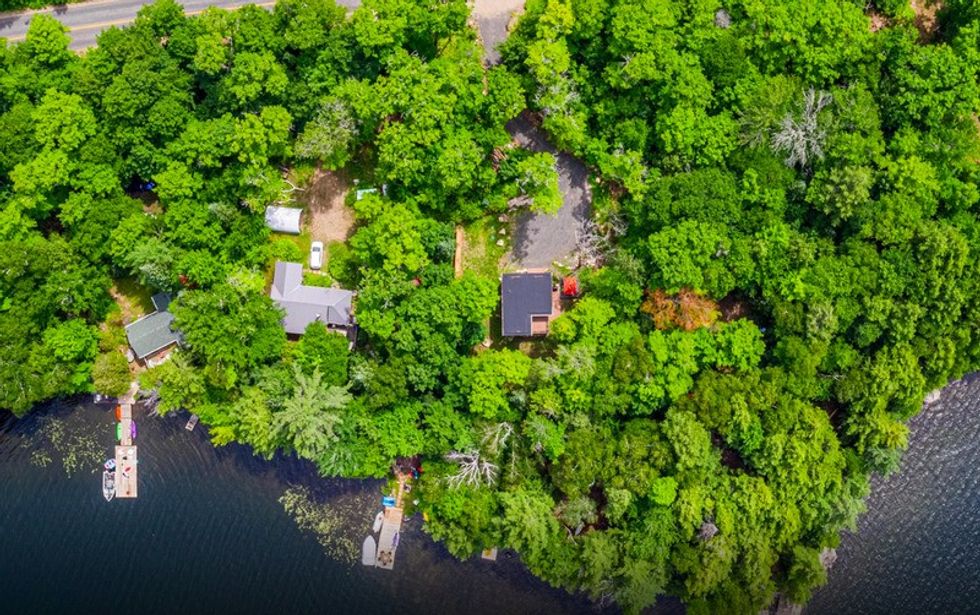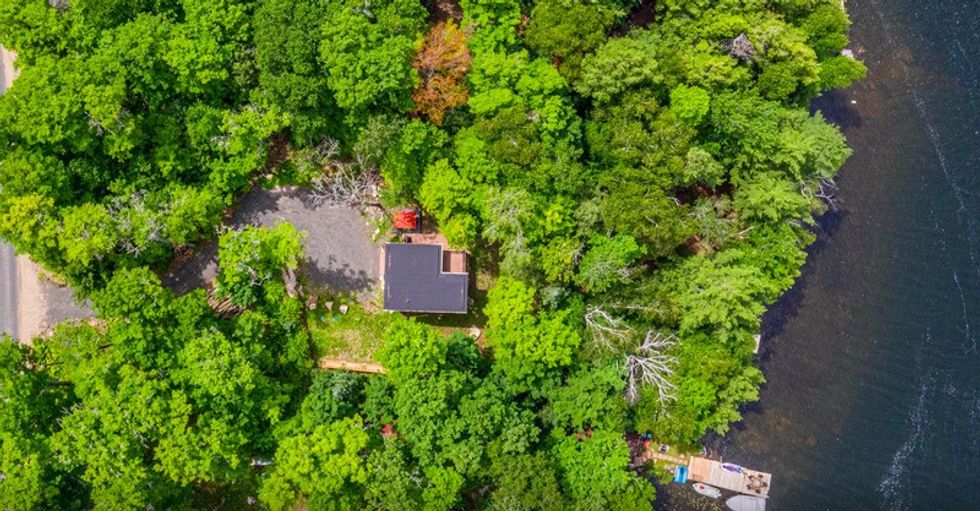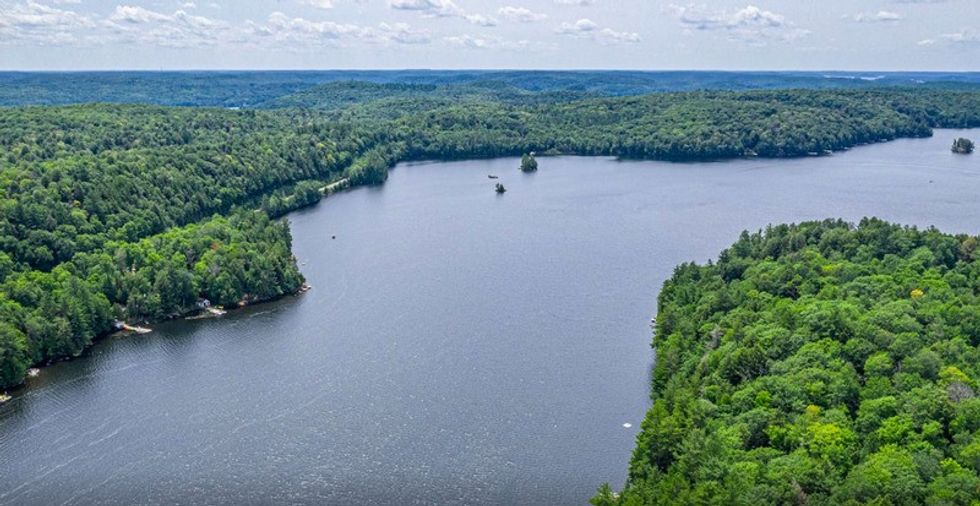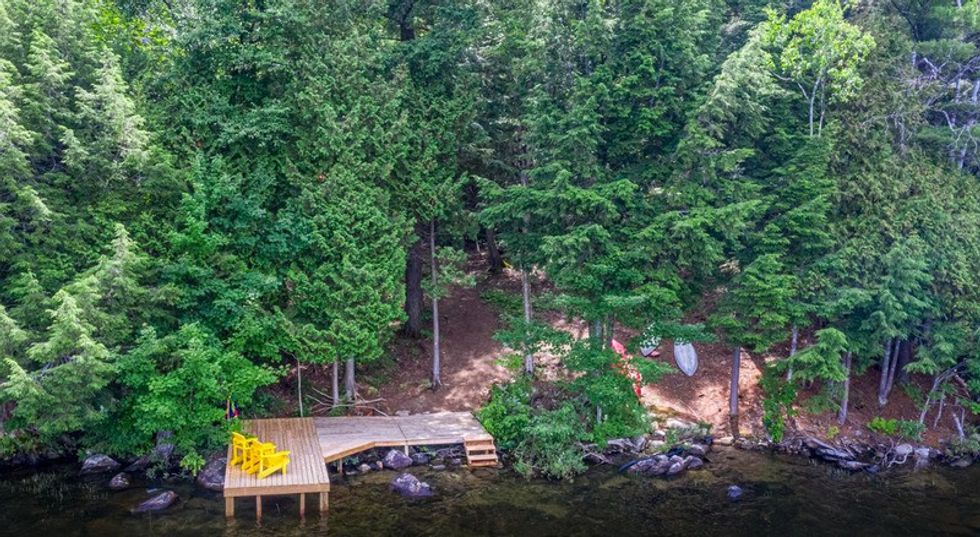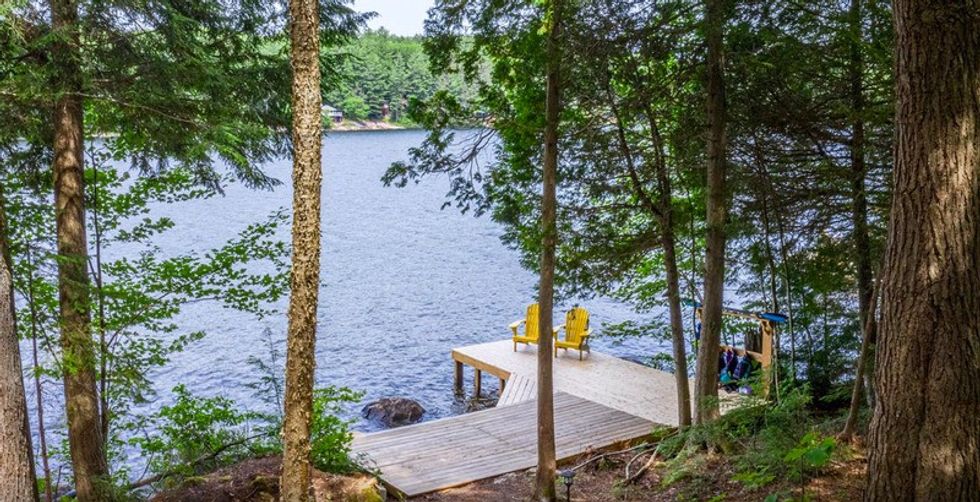 Cottage Country