Nestled in the heart of Gravenhurst, a Lake Muskoka oasis awaits your discovery.
Located at 1080 Whitehead Road, this 9-bedroom, 7-bathroom lakeside haven sprawls over a generous 8.3-acre lot, commanding a breathtaking 332 feet of coveted South West exposure shoreline. From the moment you set foot on this exclusive estate, it becomes clear that it's no ordinary Muskoka cottage – it's a luxurious retreat that redefines lakeside living.
---
Boasting a remarkable 5,300 sq. ft of well-appointed living space, this pristine lake house exudes a European elegance that sets it apart. A two-story, newly renovated boathouse beckons, complete with 2 interior slips, 3 exterior jet ski lifts, and upper-level living accommodations.
READ: What Stigma? There's No Longer Shame In Renting Out Your Muskoka Cottage
Just across the charming bridge, a separate swim dock invites you to bask in sun-drenched waters. Nearby, a dedicated sauna house pairs perfectly with the outdoor in-ground pool, offering rejuvenation and relaxation against the stunning backdrop of Lake Muskoka.
Imagine having a 3-bay garage for your water (and land) toys, plus a playful jungle gym for the kids, all within the lines of your lakeside haven. Cobblestone paths guide you through the extensive estate, leading to a fire pit, where stories and marshmallows can be shared under the starlit sky.
Inside the main cottage, the grandeur continues. The spacious great room, complete with a striking fireplace, brings together the elegance of Lake Como and the charm of Lake Muskoka. A chef's kitchen boasts a large island, perfect for meal prep or gathering around for libations and lively conversations. With two dining room tables just steps away, entertaining guests becomes an effortless pleasure.
As the sun sets over the tranquil waters, the outdoor lounge area comes alive. A built-in hot tub, dining space, and plush lounge furniture offer the perfect venue to unwind and soak in the views. A Crown Verity BBQ and Egg Smoker, along with propane heaters, ensure that outdoor gatherings can be a year-round delight. Whether you're serving hot chocolate to the little ones or champagne to the young at heart, this outdoor haven sets the stage for memorable evenings.
Specs:
The list of recent renovations and improvements is nothing short of impressive. From a new septic system to upgraded HVAC and mechanicals, no detail has been overlooked. The extensive boathouse renovation, complete with a new bridge to the swim dock, jet ski lifts, and additional bathrooms, demonstrates a commitment to luxury and functionality.
Our Favourite Thing
While the cottage itself is undeniably beautiful, what truly captured our hearts about this listing is the expansive property itself, and the diverse range of outdoor amenities and activities it offers. Beyond the luxurious interiors, the sprawling grounds — featuring an array of options, from the boathouse and swim dock to the outdoor lounge and fire pit — provide a perfect backdrop for family gatherings and unforgettable lakeside experiences. This property isn't just a cottage; it's a canvas for crafting cherished memories and embracing the true essence of Muskoka living.
Designed to accommodate larger families or multigenerational living, this property offers the perfect blend of space and sophistication. Whether you're lounging by the pool, hosting a festive gathering, or simply watching the sunset over the serene waters, this Gravenhurst gem promises an unparalleled lakeside lifestyle.
Located in the heart of cottage country, this Lake Muskoka oasis stands as a testament to refined living and exceptional craftsmanship. Experience the embrace of luxury and nature – it's time to make this lakeside haven your own.
WELCOME TO 1080 WHITEHEAD ROAD

​MAIN COTTAGE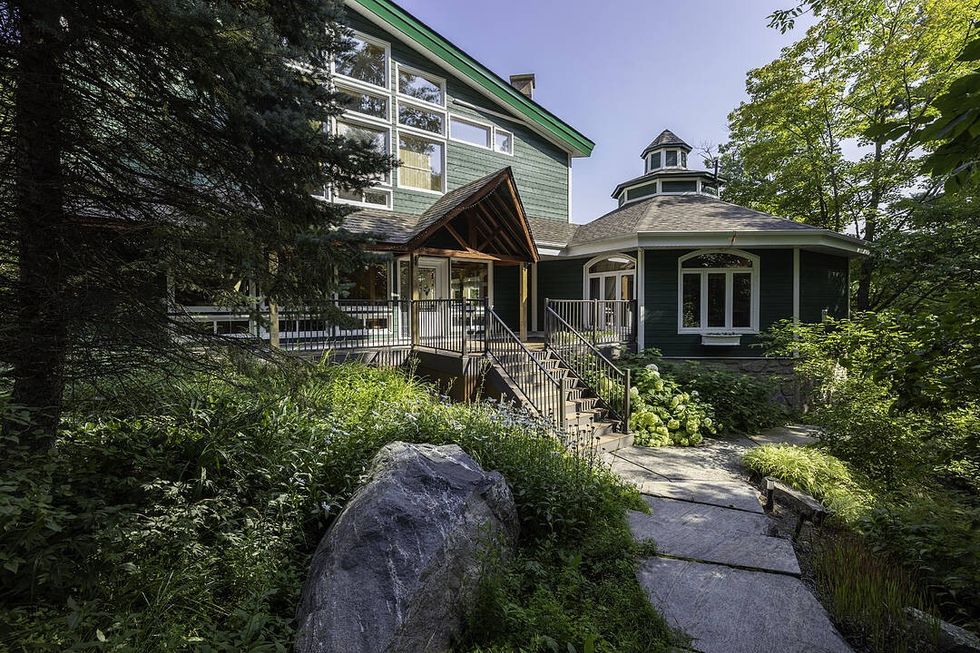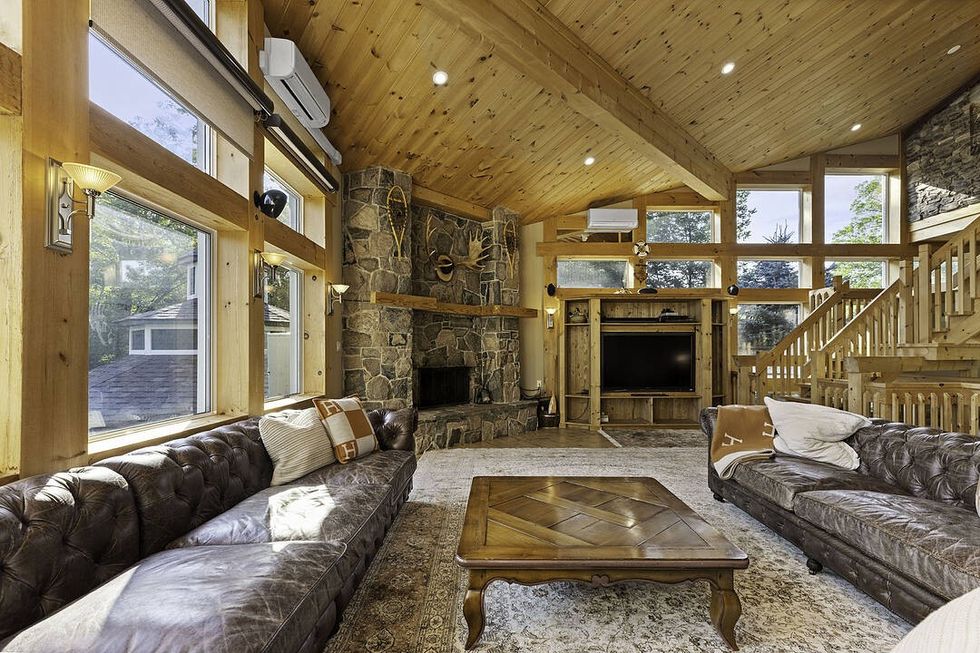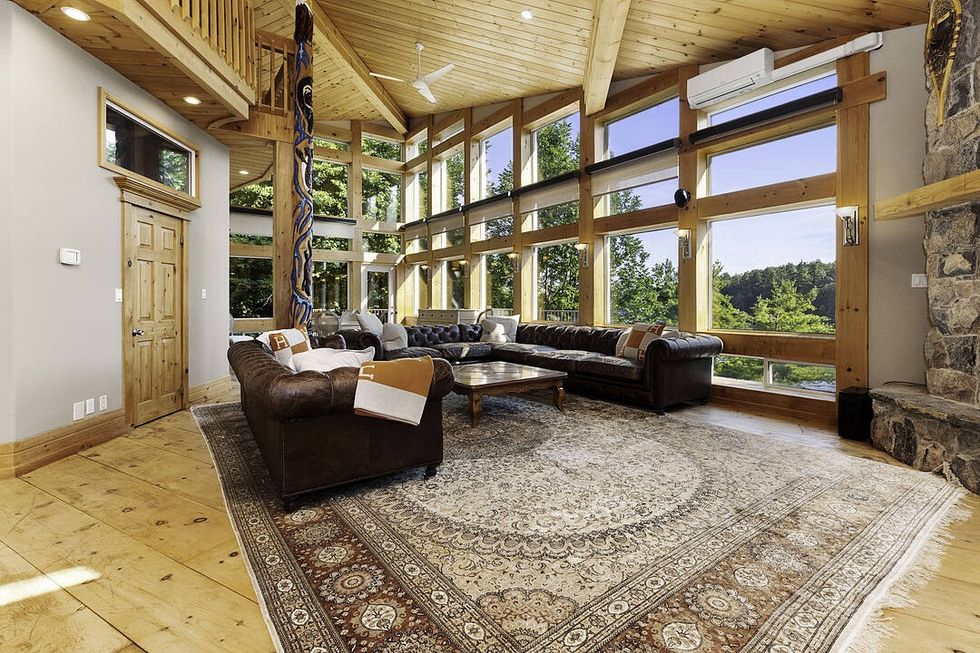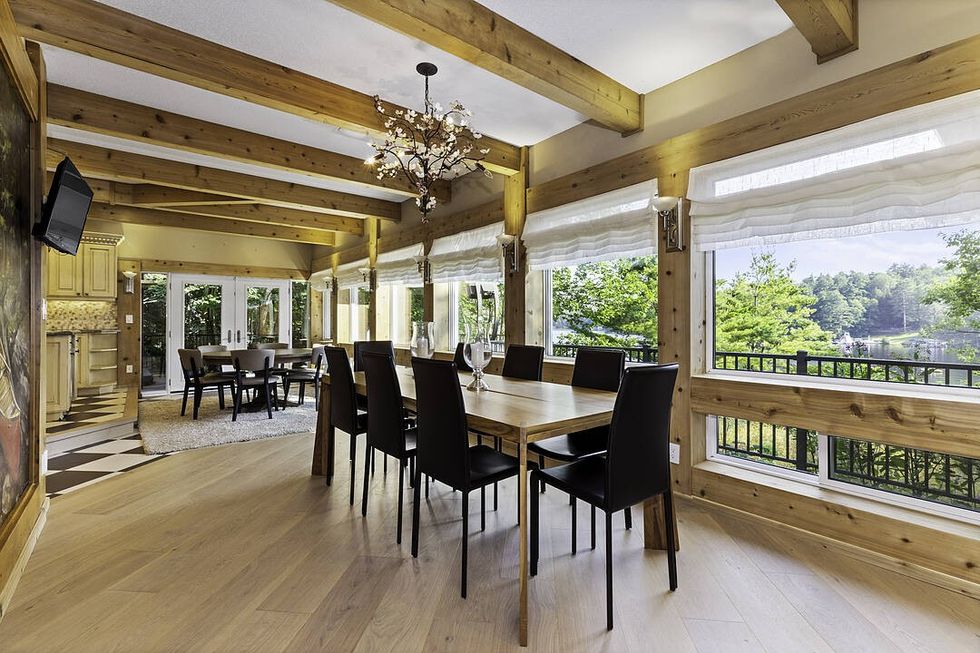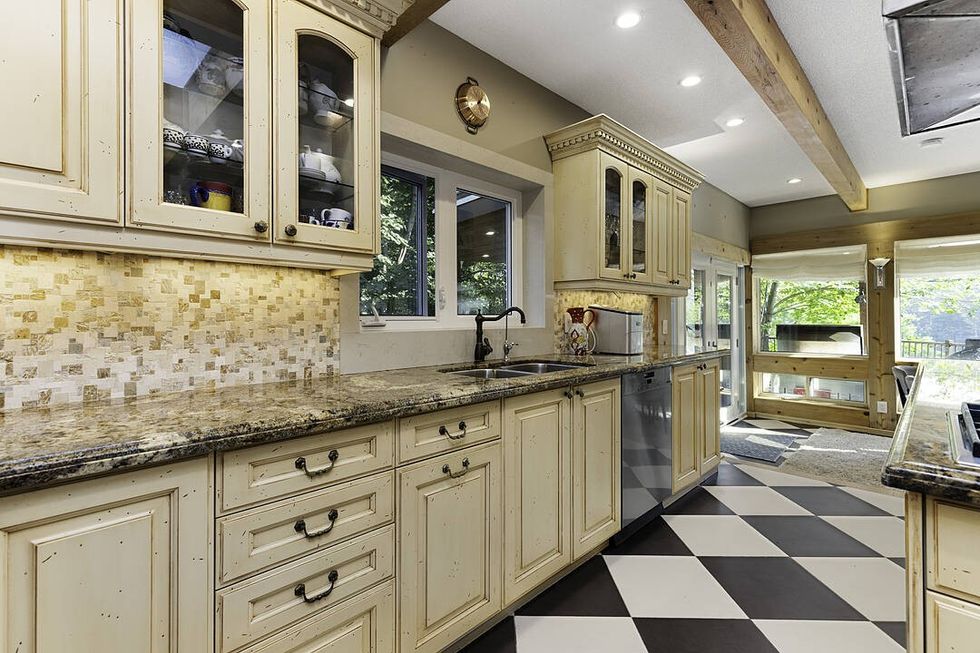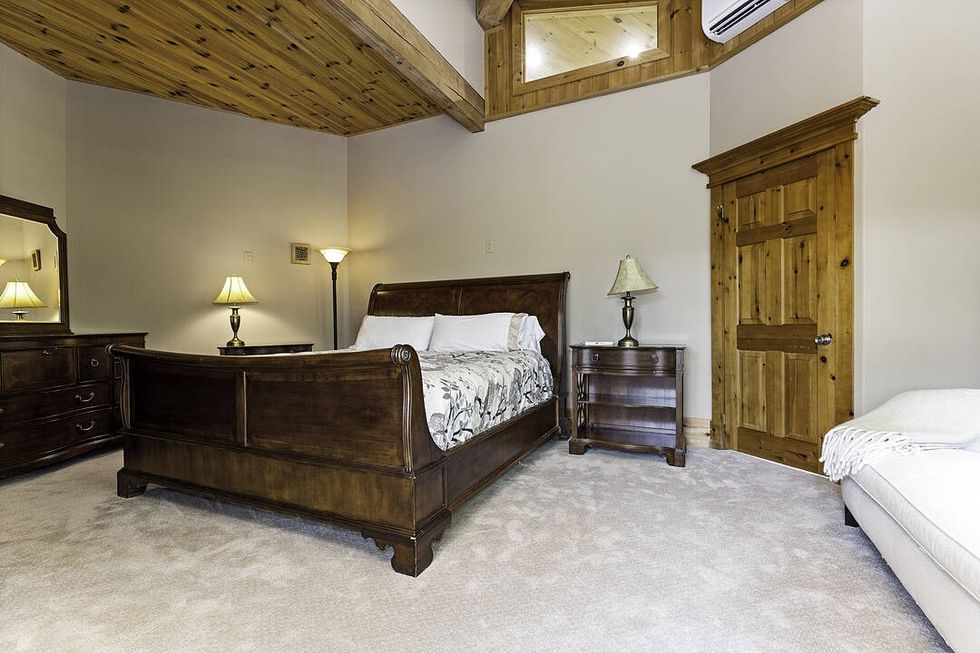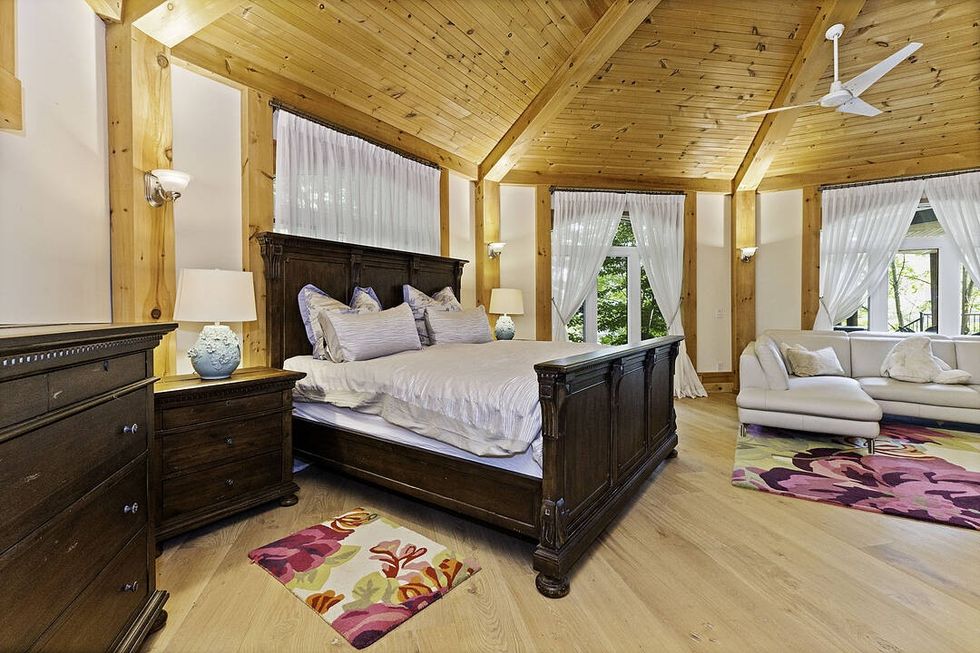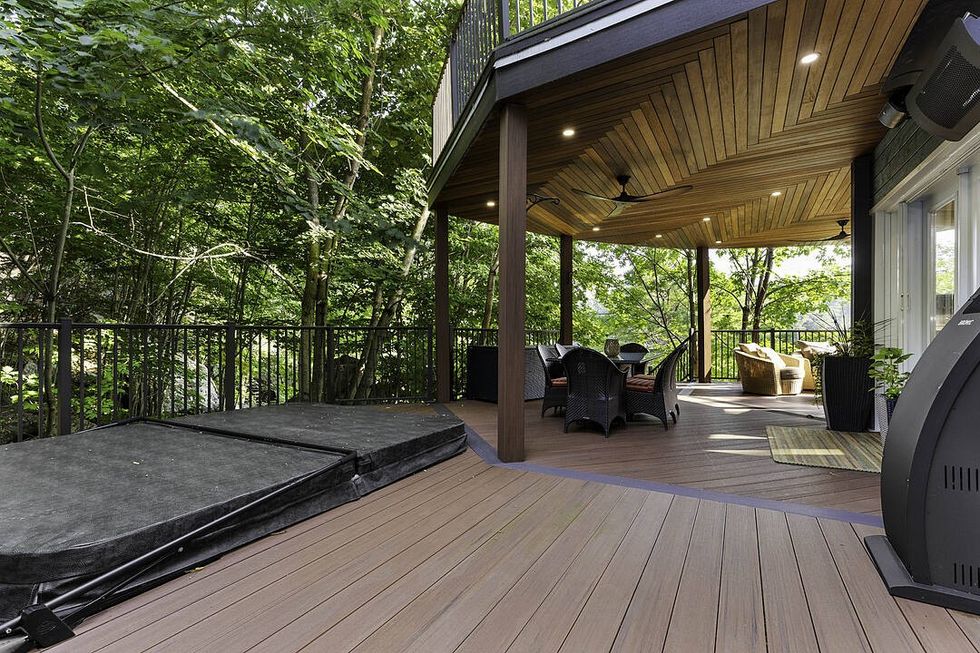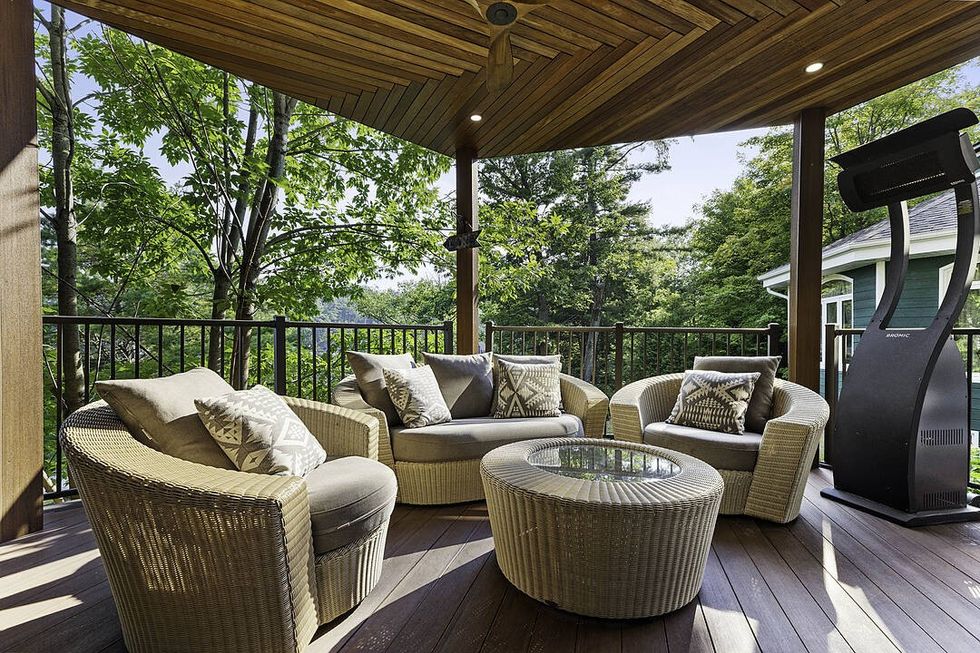 SAUNA HOUSE AND POOL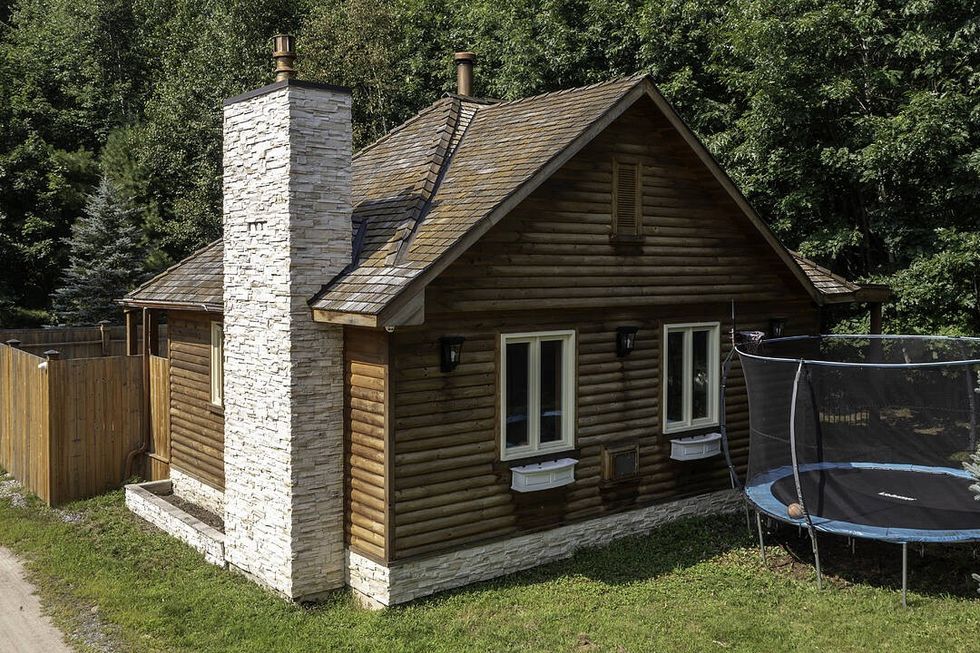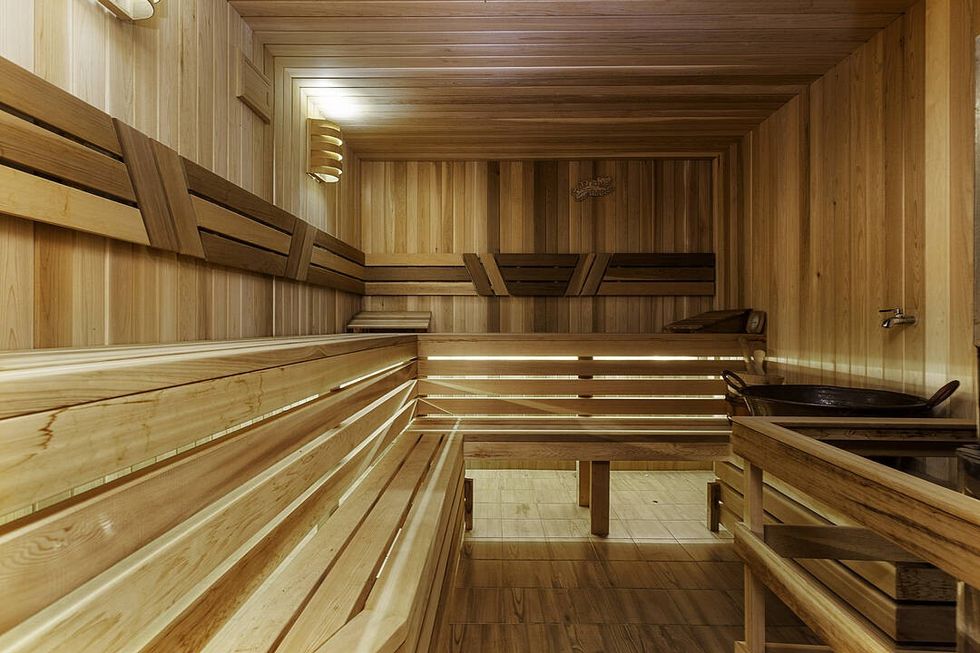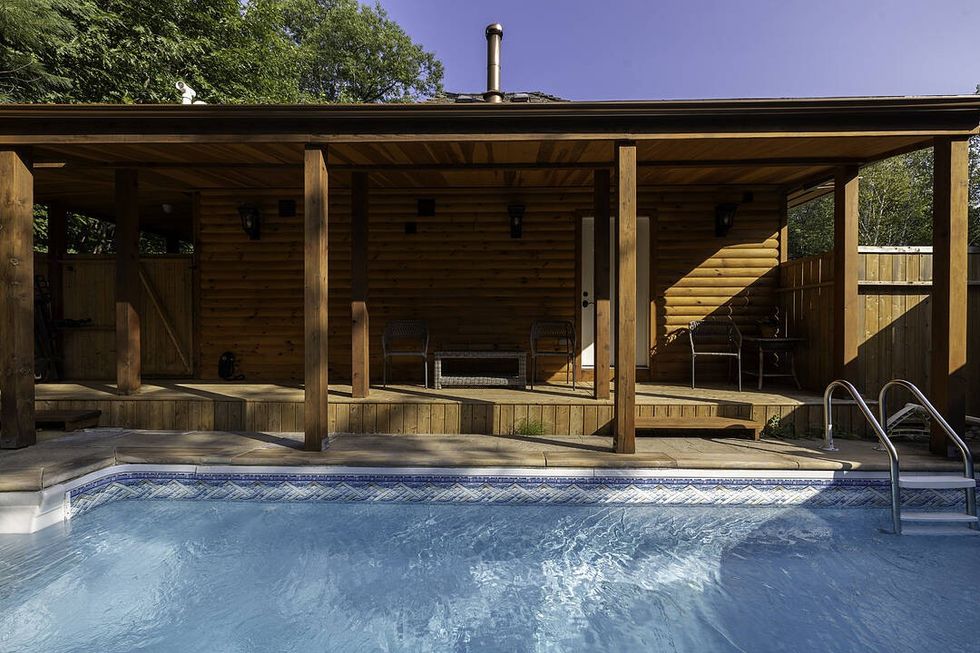 BOAT HOUSE AND DOCK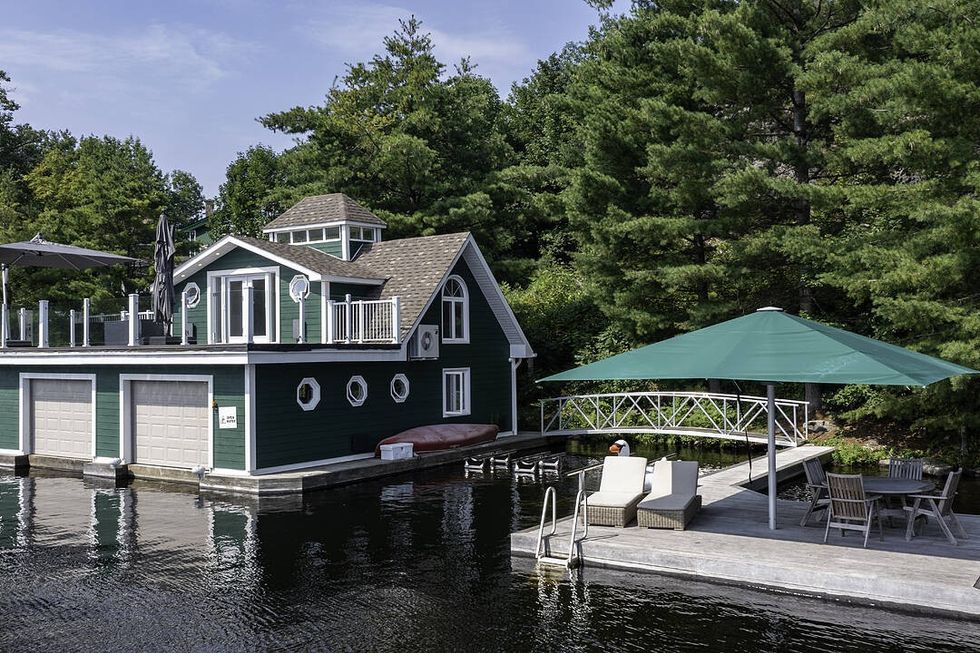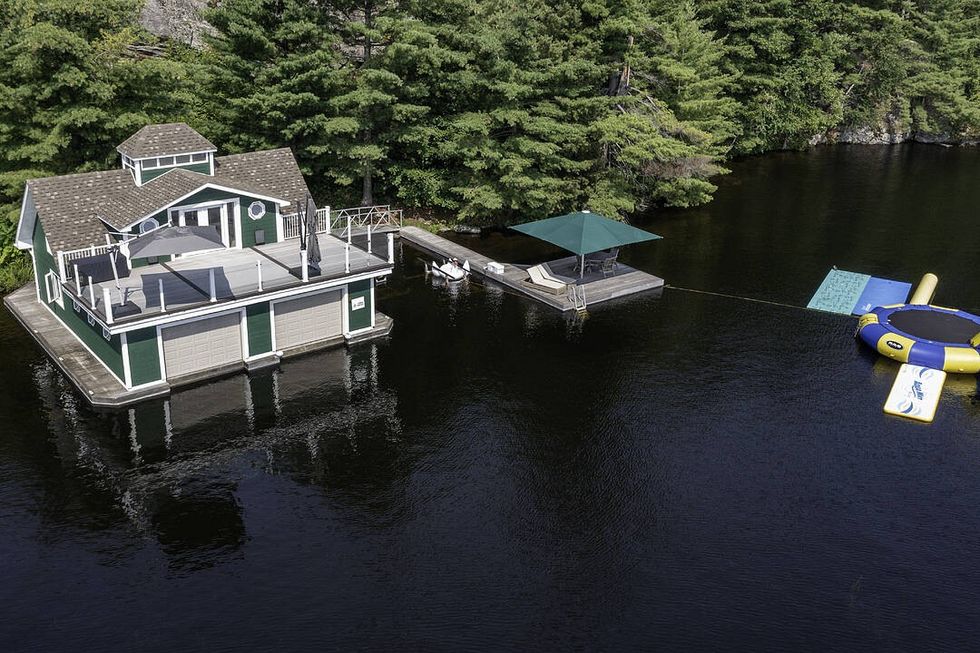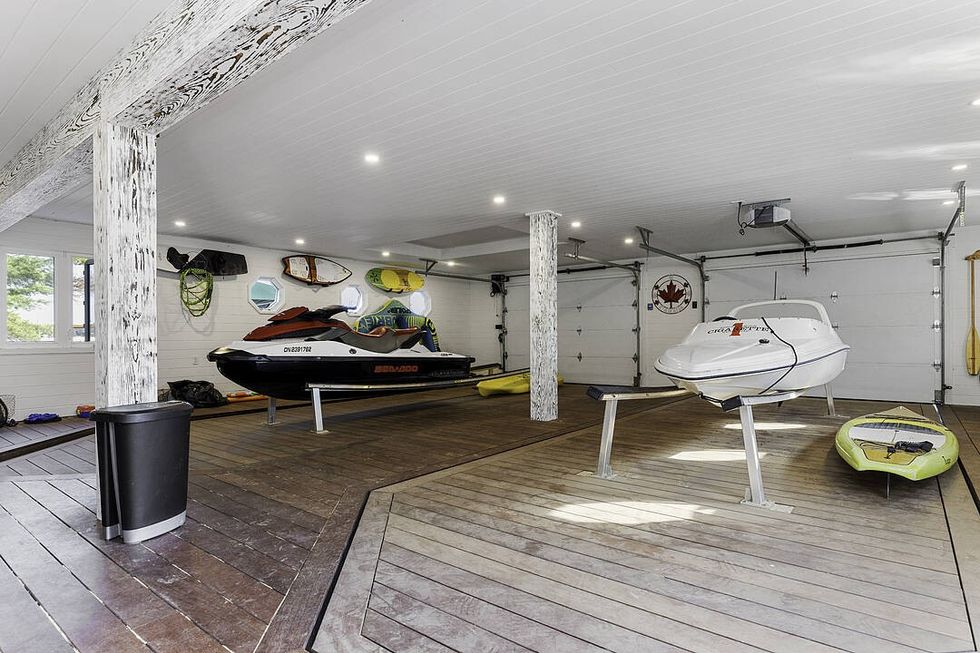 PROPERTY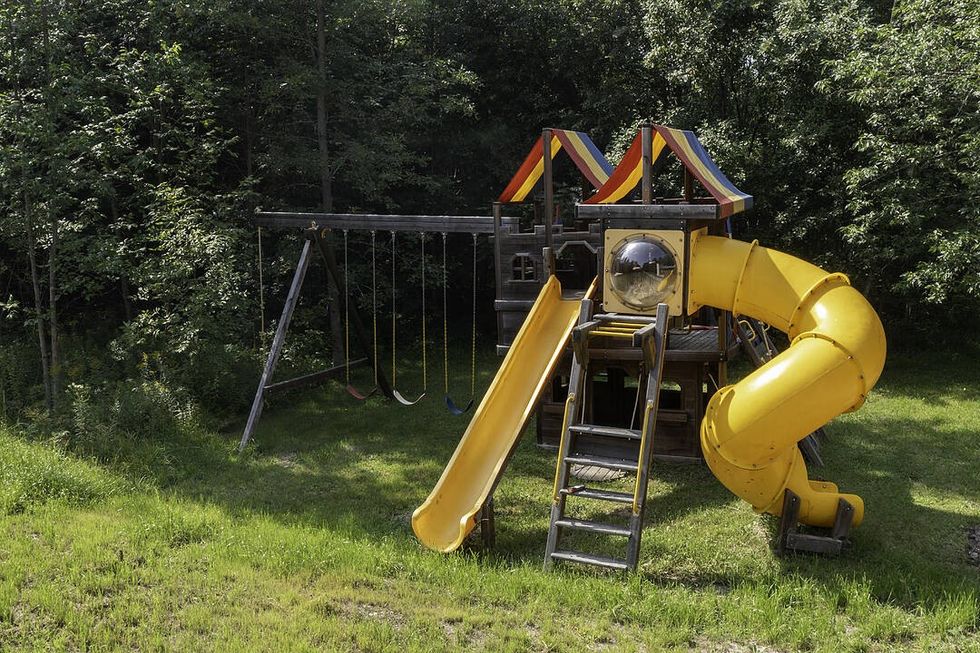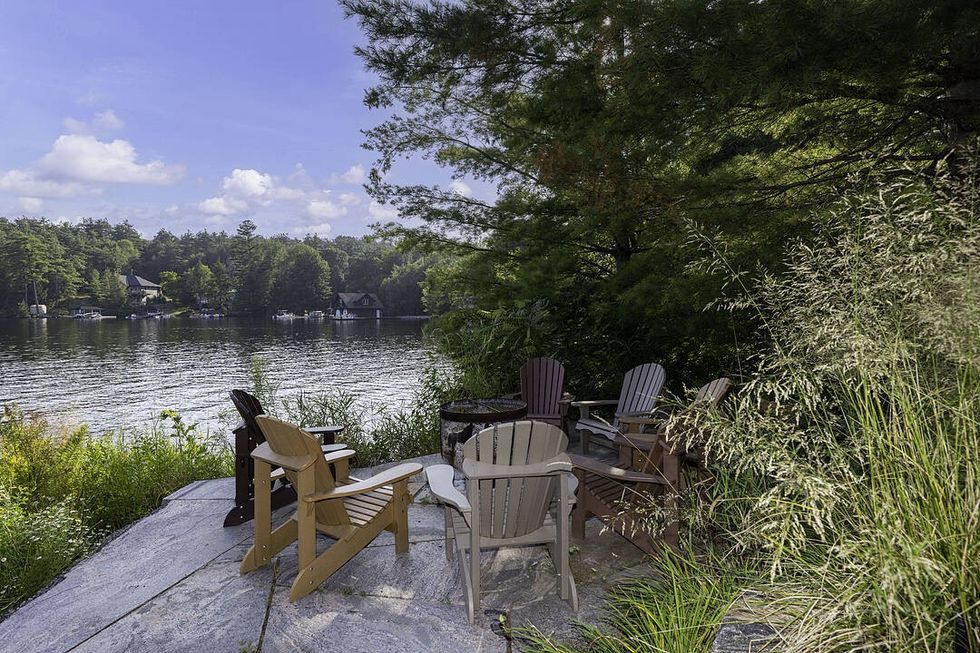 This article was produced in partnership with STOREYS Custom Studio.
Muskoka