If you're looking to lay down roots where picturesque, natural beauty pairs with the allure of countryside living, look no further than this charming country house for sale in Niagara-on-the-Lake.
---
Nestled among the rolling hills and lush green landscapes, 1065 Concession Road 3 is a remarkable property that seamlessly blends rustic charm with modern conveniences.
This property is located in the heart of Ontario's breathtaking wine country, known for its irresistible charm, rich history, and vibrant culture; Niagara-on-the-Lake is often hailed as the "prettiest town in Ontario."
Situated on a sprawling 28.5-acre property, this listing comes complete with its own flourishing vineyard.
Meanwhile, the 2007-built home spans an impressive 2,619 sq. ft, plus an additional 1,737 sq. ft of unfinished basement. The latter includes a rough-in for a 5-piece bathroom, an additional bedroom, family room, a walk-up to the garage, and offers ample space for future expansion.
As you step into the home, you're greeted by a grand great room with soaring 18-foot ceilings. The space is flooded with natural light, and serves breathtaking panoramas of the surrounding vineyard. The main floor features a primary bedroom with a luxurious 5-piece bathroom, offering a serene retreat for relaxation and rejuvenation. Upstairs, three more bedrooms provide private views and space for all your loved ones.
READ:This Sprawling Rosedale Home Is Luxuriously Charming
You'll find beautiful finishes throughout the home, including exquisite maple hardwood flooring on the main floor and stairs, while pecan flooring graces the second level. Ceramic flooring can be found in the laundry, pantry, and bathrooms, bringing an additional touch of elegance.
With 9-foot ceilings on the main floor, 8-foot ceilings on the second, and the grandeur of the great room's 18-foot ceilings, the home exudes a sense of spaciousness and sophistication on every level.
"It really is a unique property in the sense that the home was specifically designed in such a way to allow for total privacy, and so the owners can get the best views of the vineyard any time of the day," said listing agent Kristyna Mracek of We Are Home Real Estate Group, Sutton Group Summit Realty.
"Not to mention, the grapes from the vineyard are sold to an acclaimed local estate winery, net a significant yearly income even if the owners want to be hands-off from the operation, and come with the prestige of having a direct contribution to one of Ontario's premium wine labels."
Indeed, the property's true gem lies in its mature, 24.4-acre, fully producing vineyard, which offers both beauty and profitability. Just imagine strolling through the rows of vines, basking in the beauty of the expansive countryside, while enjoying the sights and scents of your very own thriving bounty.
This vineyard is home to 2.7 acres of riesling, 6.2 acres of cabernet sauvignon, 4.1 acres of gamay, 4 acres of vidal, and 7.4 acres of the prominent dornfelder, and its income generation can help offset mortgage payments, making this property a wise investment that combines passion with financial gain.
Specs:
Bedrooms: 4
Bathrooms: 2
Size: 2,619 sq. ft home
Price: $3,499,000
Beyond the charming country house and vineyard, this property presents exciting possibilities for further development. The double road exposure provides 360-degree privacy and illustrious vineyard views. The property's location, with Concession 2 Road serving as an ideal commercial entrance, offers the potential to establish an estate winery.
Furthermore, the walnut grove on the land provides an opportunity to create a secondary residential unit, allowing for consistent (and high) short-term rental income. 
With farmland values in Ontario experiencing significant appreciation in recent years, investing in this property doesn't just mean a delightful lifestyle, but also a sound financial decision.
---
Our Favourite Thing
When it comes to what sets the property apart, our favourite aspect of this home is its strategic positioning, offering the perfect vantage point overlooking the lush vineyard. Regardless of the time of day, residents have the incredible opportunity to bask in the picturesque views of the rolling landscape and surrounding vineyards from virtually every room in the house.
---
If you've dreamed of embracing the ease of countryside living while cultivating your passion for winemaking, don't miss out on the chance to own this slice of paradise in the heart of Niagara-on-the-Lake.
With breathtaking vistas, a meticulously designed residence, and potential for further development, this property is a true gem waiting to be discovered.
WELCOME TO 1065 CONCESSION ROAD 3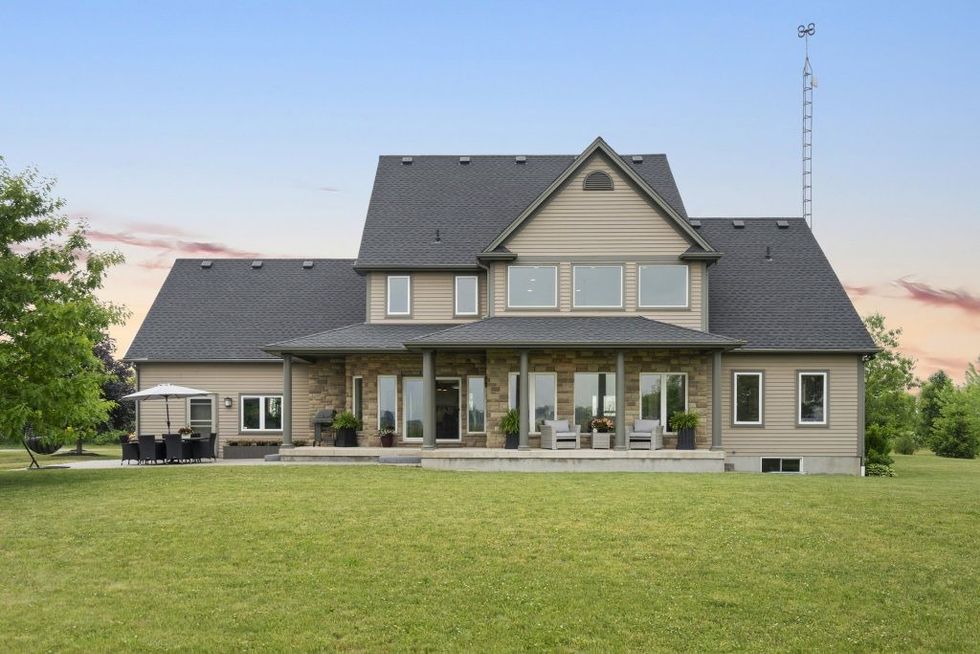 ENTRY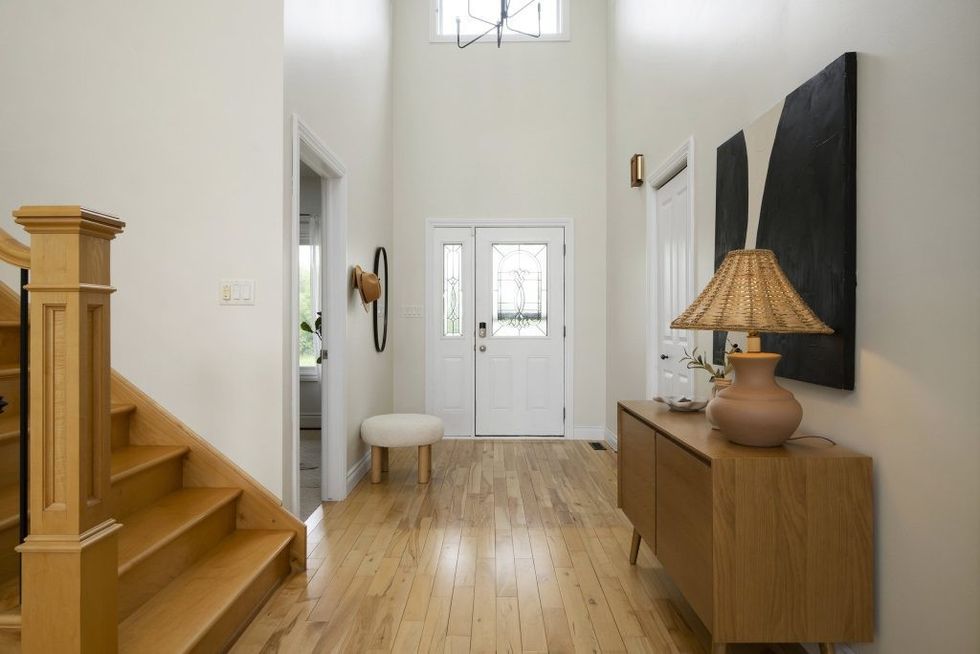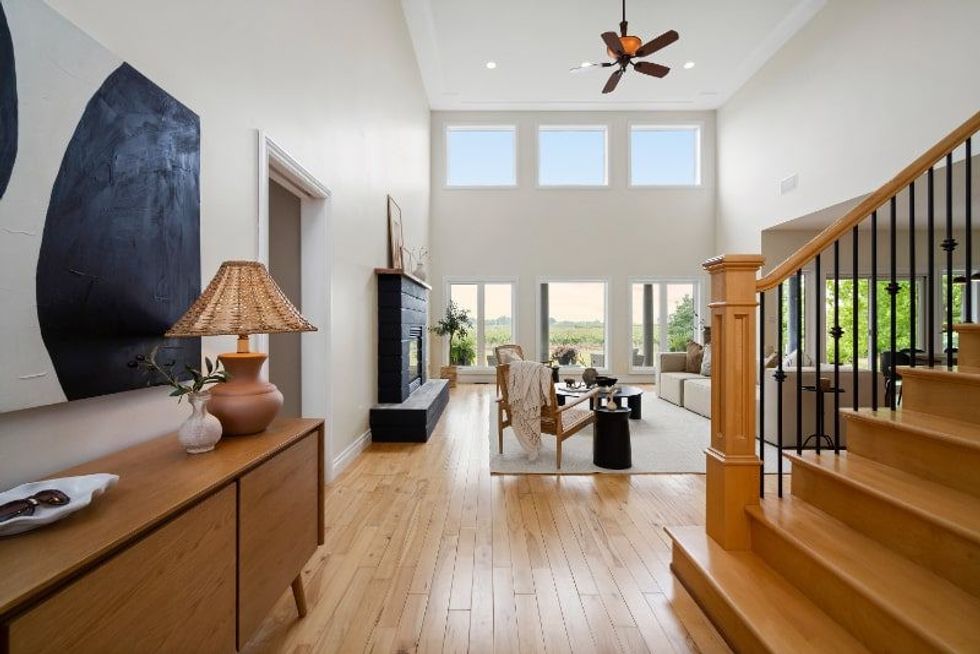 OFFICE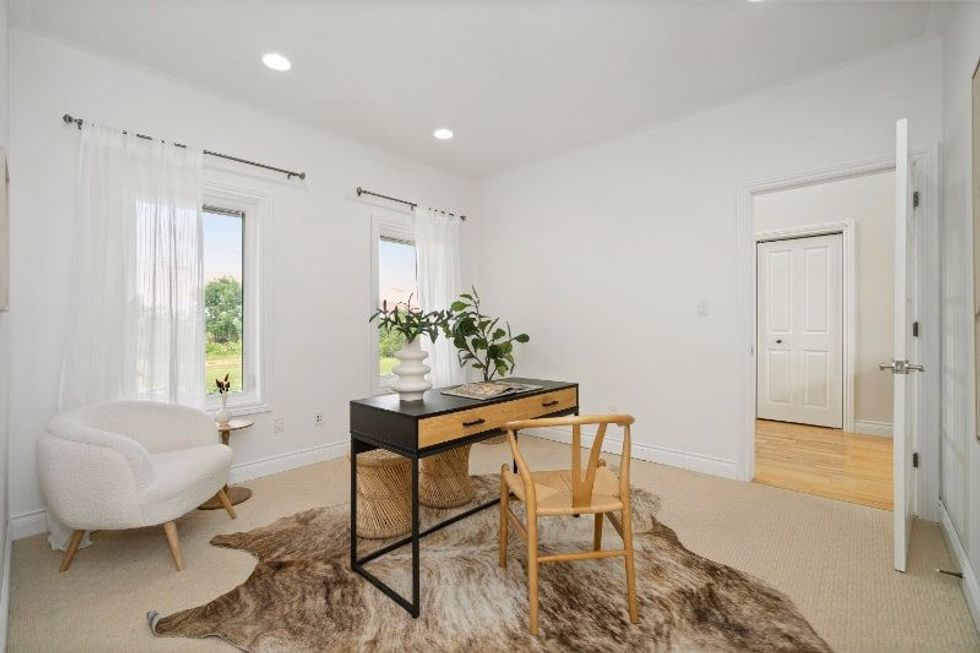 LIVING, KITCHEN, AND DINING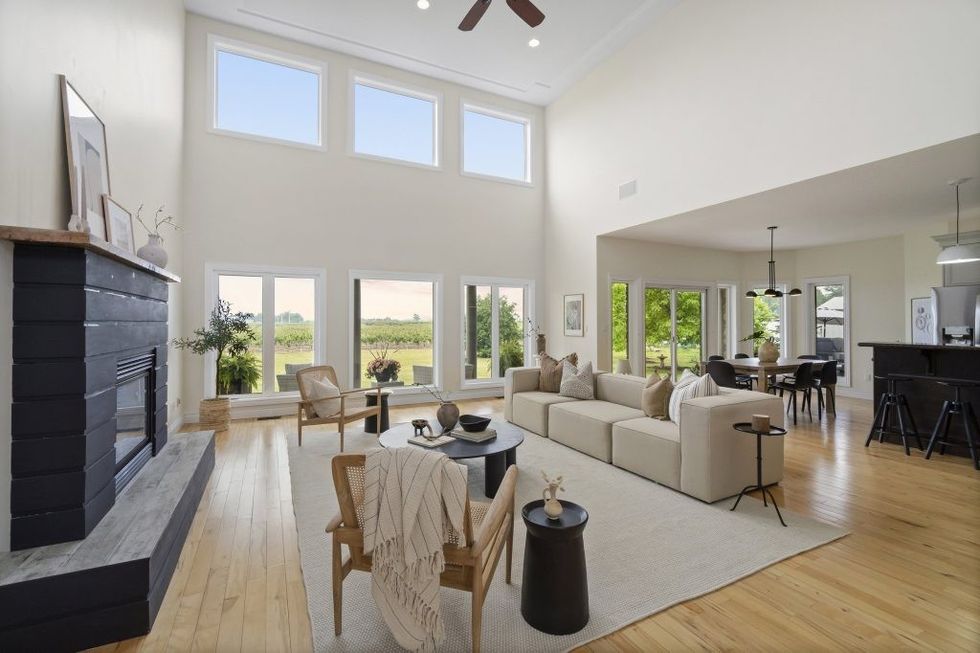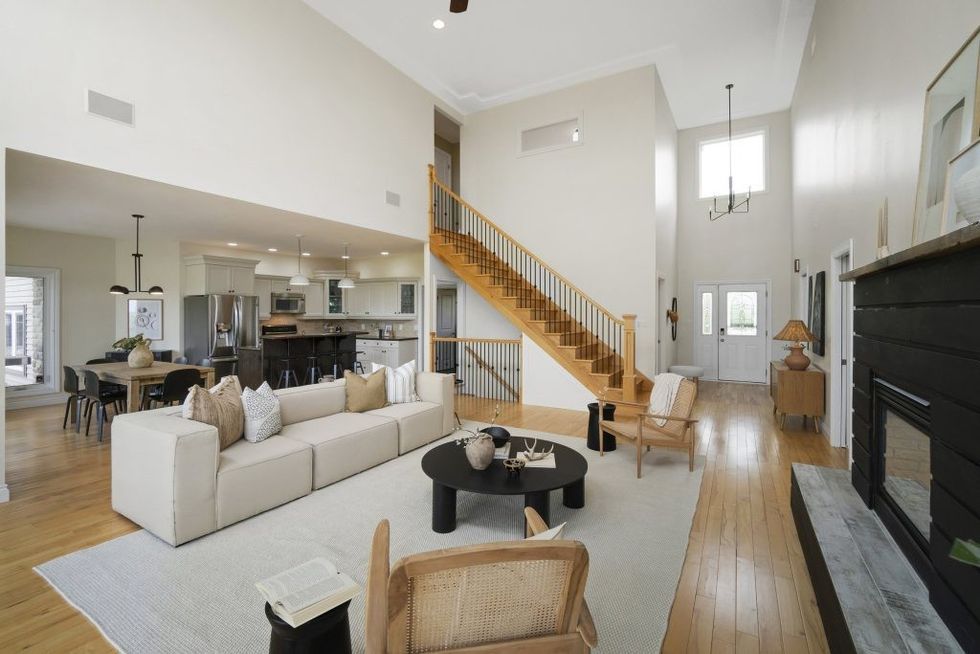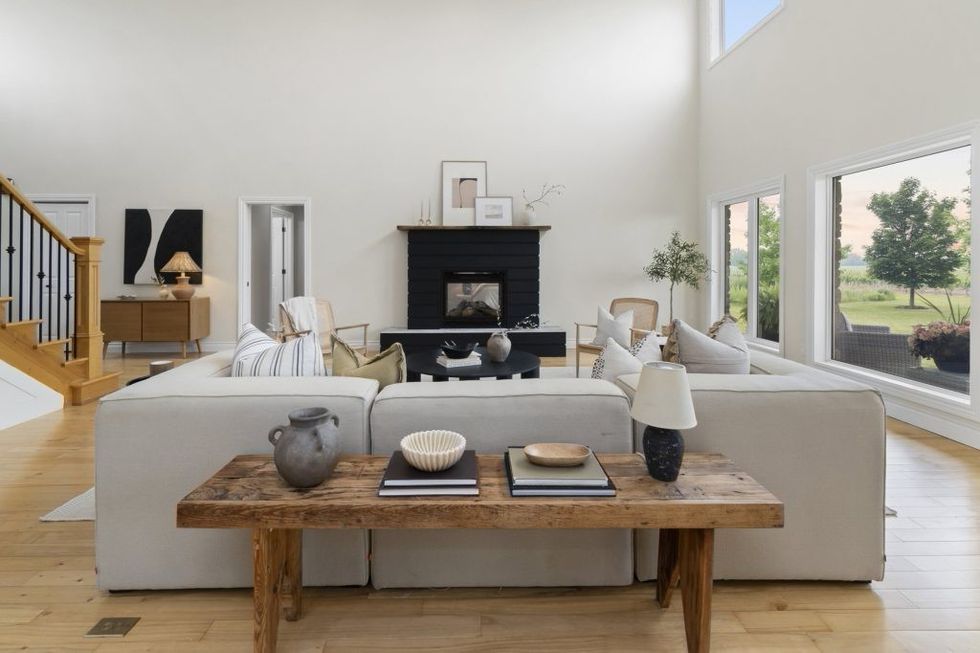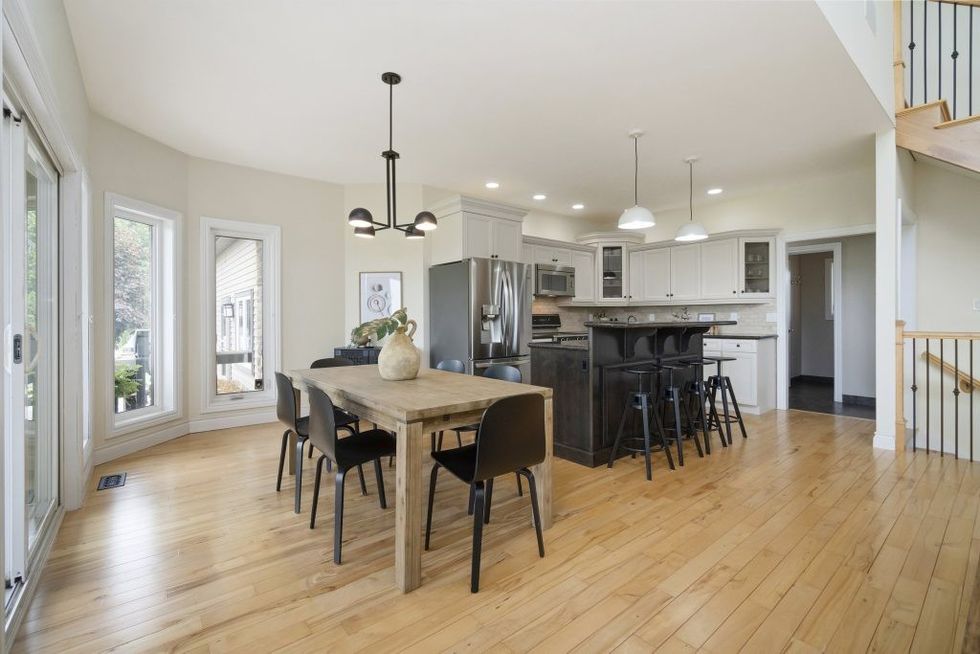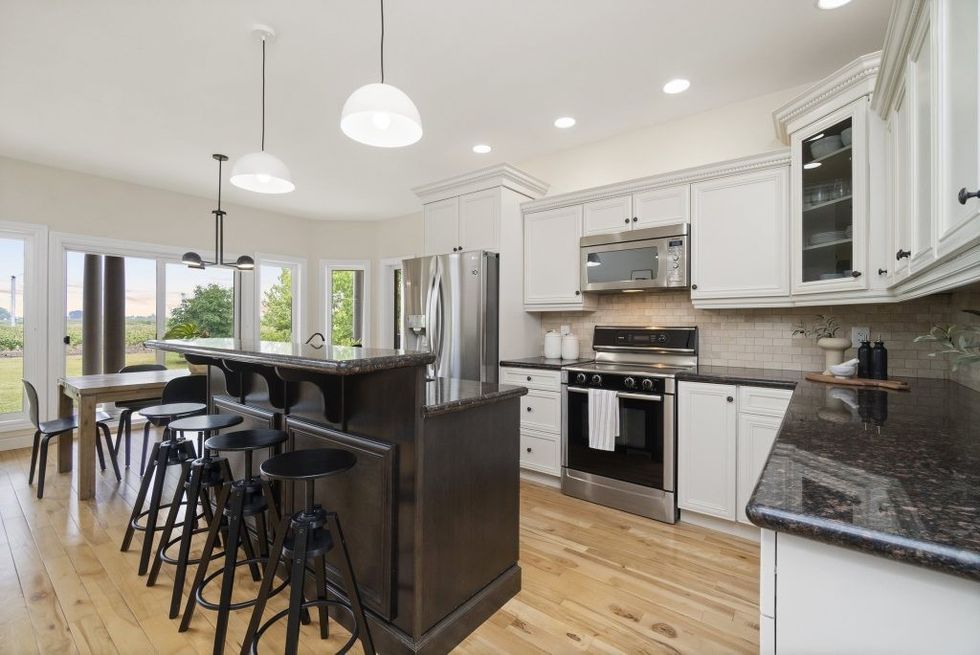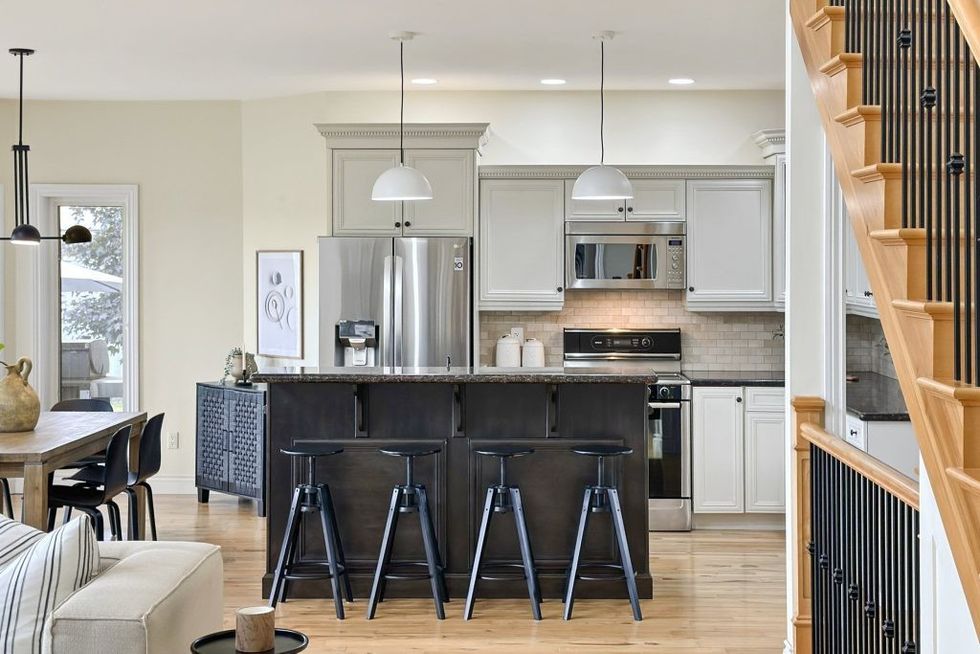 BEDROOMS AND BATHROOMS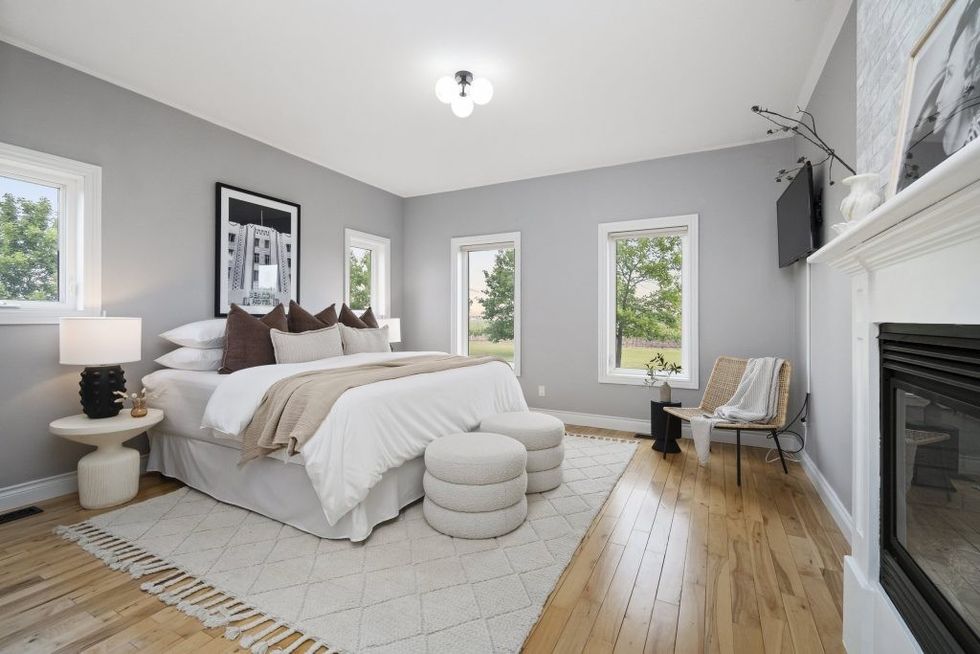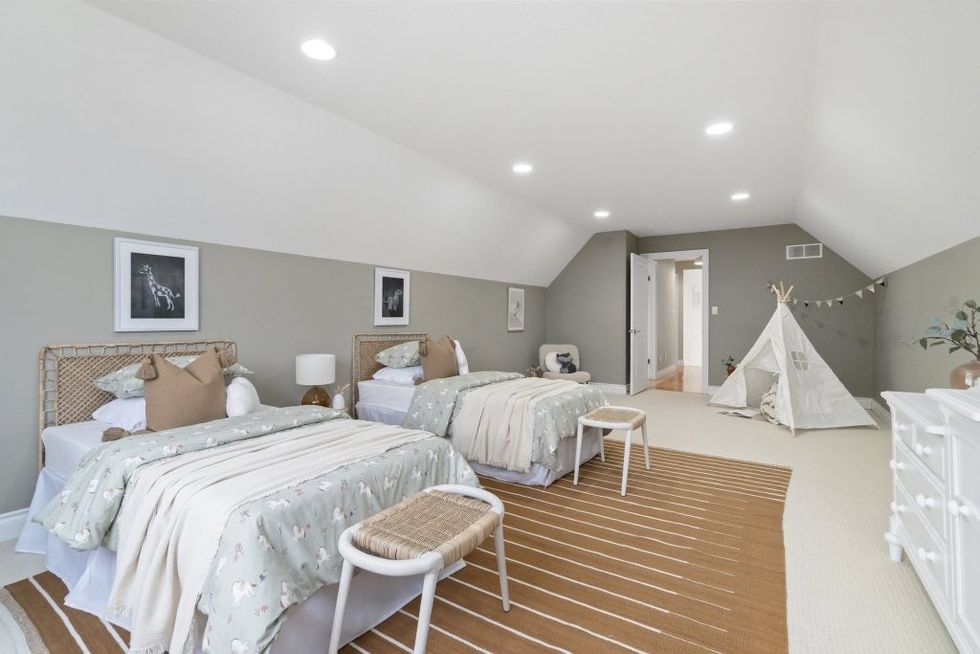 EXTERIOR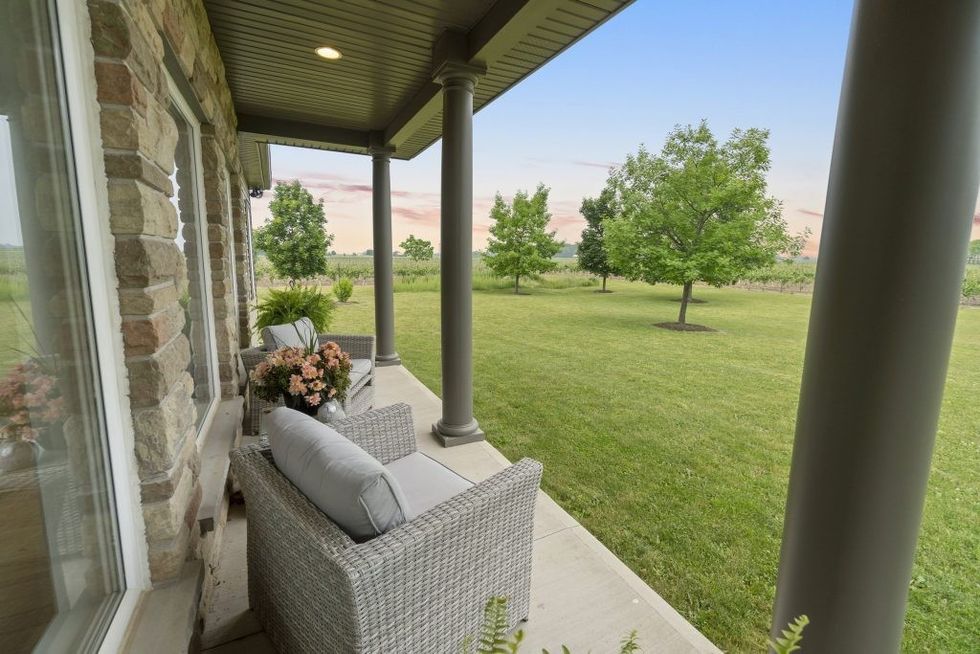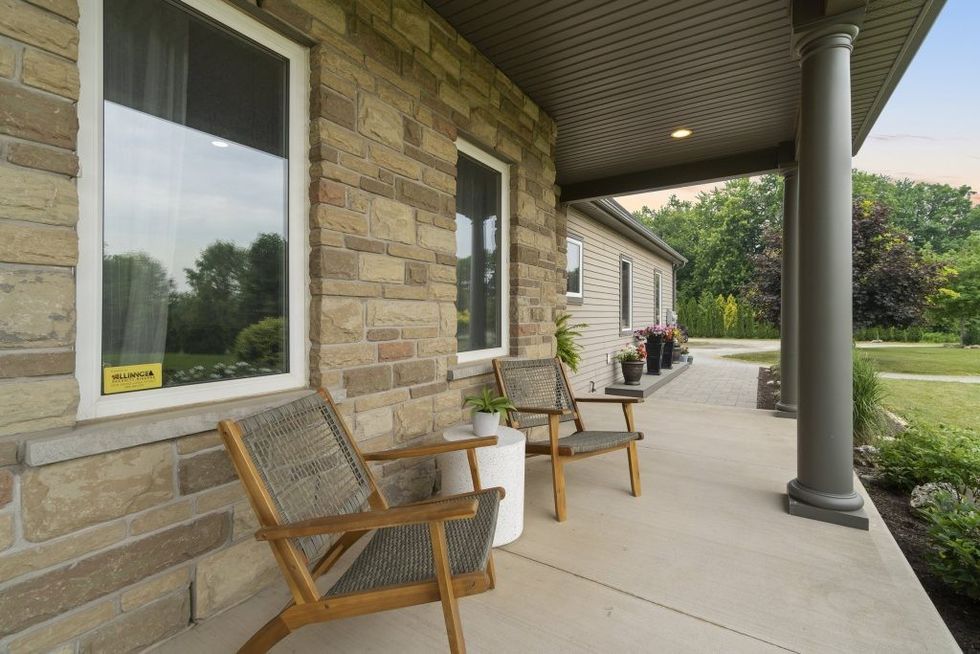 VINEYARD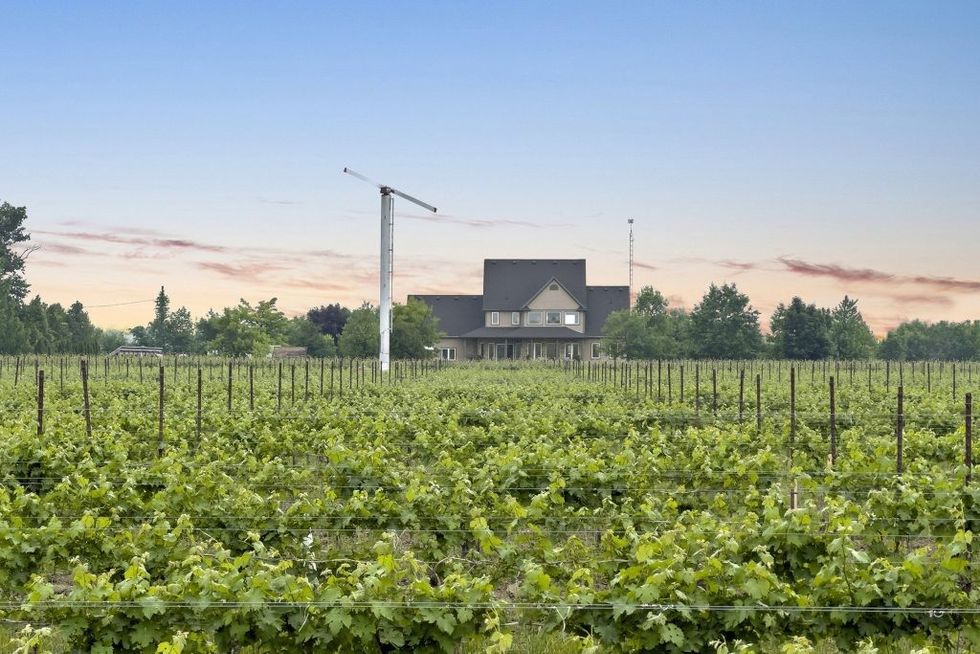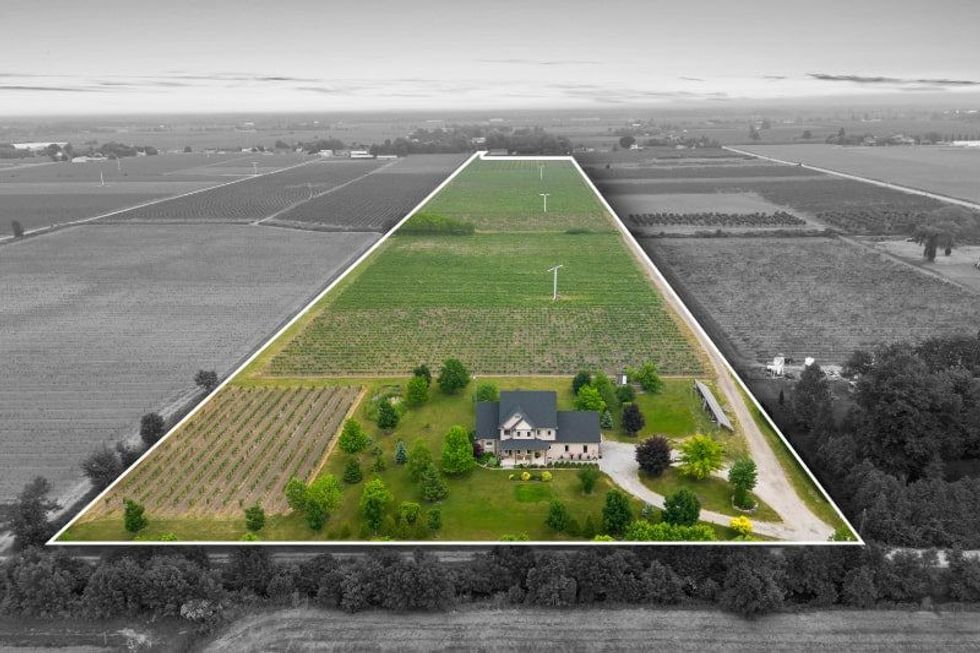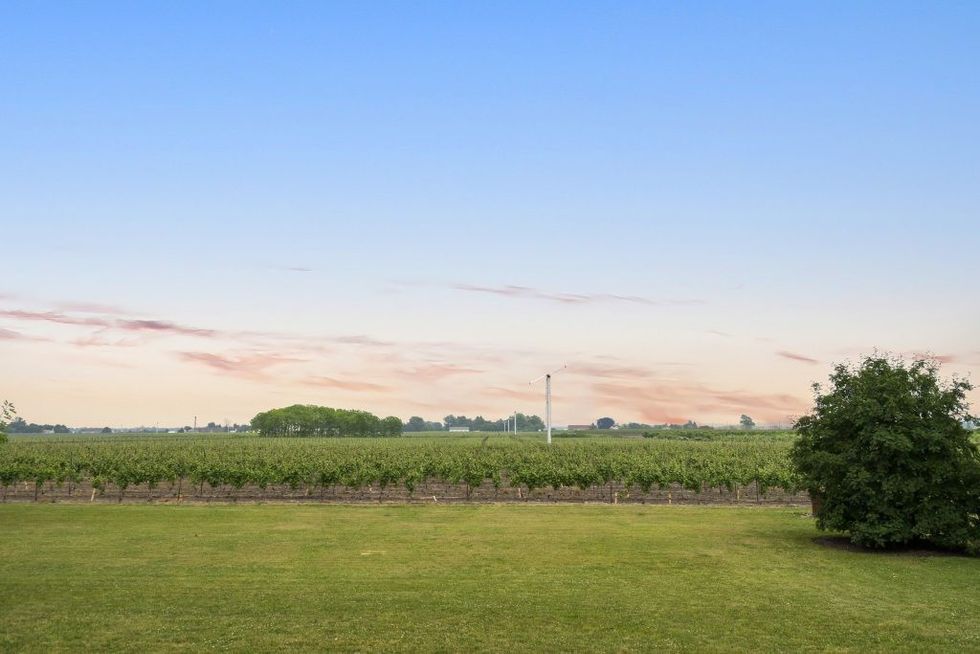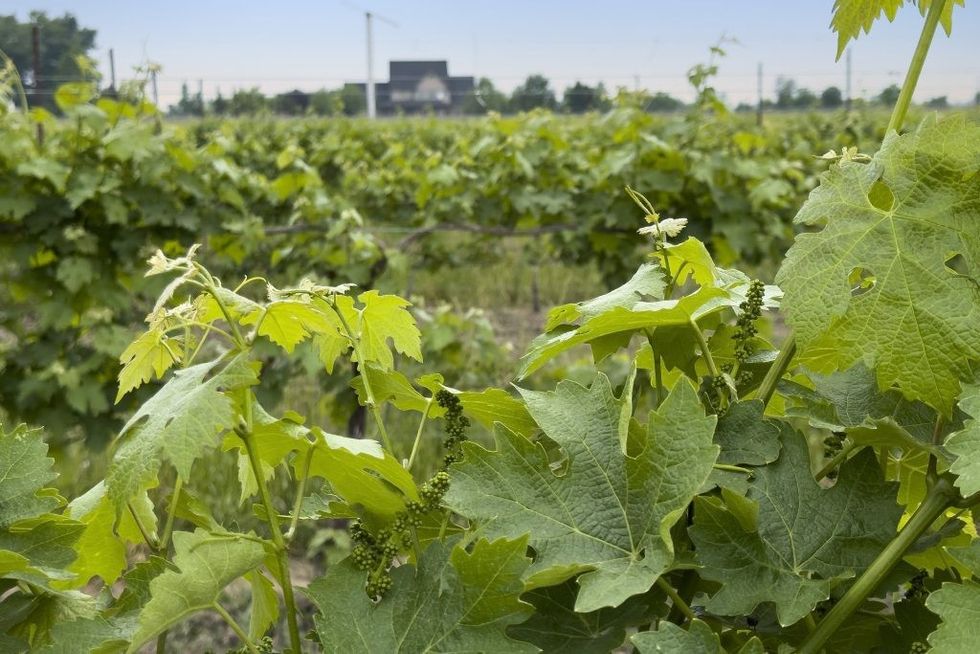 Staging:Renee Elliot, Re:Creative
Photos and video:Matt Vardy, Vardy Media
---
This article was produced in partnership with STOREYS Custom Studio.
Listed Country