Georgian Style architecture is named so in reference to the era of architecture made popular between the early 1700s and early 1800s, when the British monarchy was led by four consecutive monarchs named George.
---
That fact hints at what Georgian Style architecture entails: historical, traditional, classical, royal, luxurious.
And those adjectives could be used to describe a property in Chilliwack, British Columbia that's currently on the market for $2,825,000.
The property sits at 10170 Reeves Road, in a quiet area that's about a 10-minute drive northeast from Chilliwack's main city centre, surrounded by farms and various small creeks.
READ: Magnificent Modern 9,000 Sq. Ft Home in Langley Asks $4.5M
The sprawling mansion, dubbed Summerplace, was originally built in 1994; it has five bedrooms, five bathrooms, and 7,695 sq. ft of living space across a 2.5-acre lot. The home is practically a country club.
A gated entryway leads into an extensive tree-lined driveway with an expansive yard on both sides, bringing you to the Georgian Style estate and its three-car garage.
Specs
The main floor of the home houses multiple living spaces, including the family room, a dining room, and a kitchen that features an abundance of classic mahogany-like wood. Also on the main floor is a tremendous great room that's surrounded by so many windows, it almost feels like a greenhouse.
The upper level of the floor houses a library space around the staircase, a patio overlooking the front of the property, and most of the bathrooms and bathrooms. The master bedroom includes a balcony that overlooks the rear of the property, as well as a spa-like ensuite bathroom equipped with a high-end Bain Ultra Air Jet Tub.
---
Our Favourite Thing
Swimming pools and hot tubs are relatively common for properties like this, but full-size tennis courts are not -- and this one sits surrounded by a manicured perimeter of tall trees. Zero complaints. (Or, to use the tennis term for zero: love.)
---
When you're buying a property outside of the main Metro Vancouver region, however, the biggest perk undoubtedly is the sheer amount of land that comes with most properties, and this listing is no exception.
The exterior of the home includes a sizeable swimming pool, a hot tub, a lounge and barbeque space, a meticulously-landscaped garden, a swing-set corner, and a full-size tennis court where much time can be spent perfecting your serve.
All in all, this Georgian Style mansion is as luxurious as it gets when it comes to country living. No wonder the monarchs enjoyed it.
WELCOME TO 10170 REEVES ROAD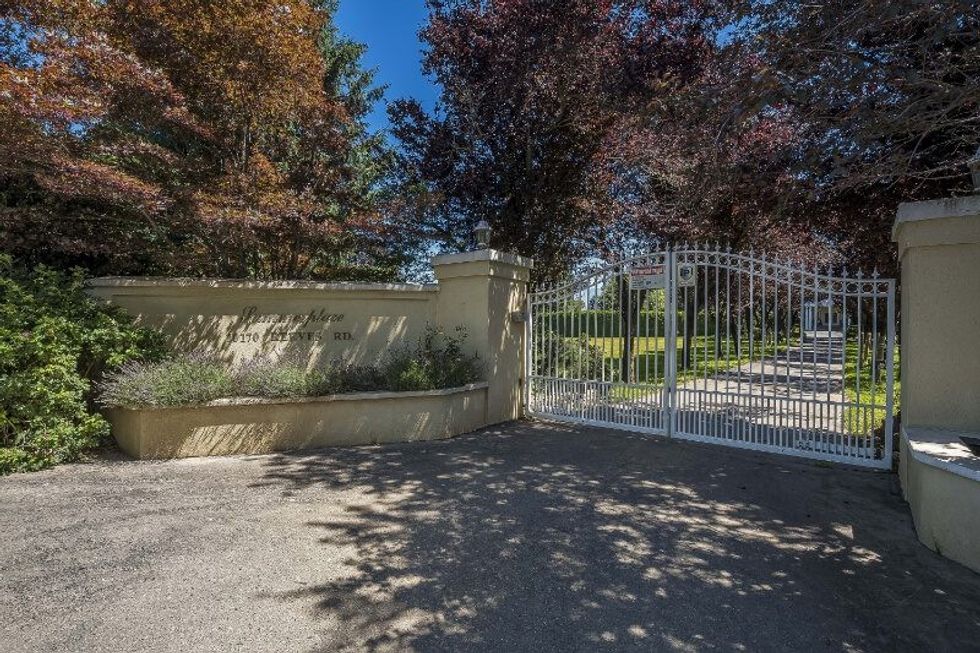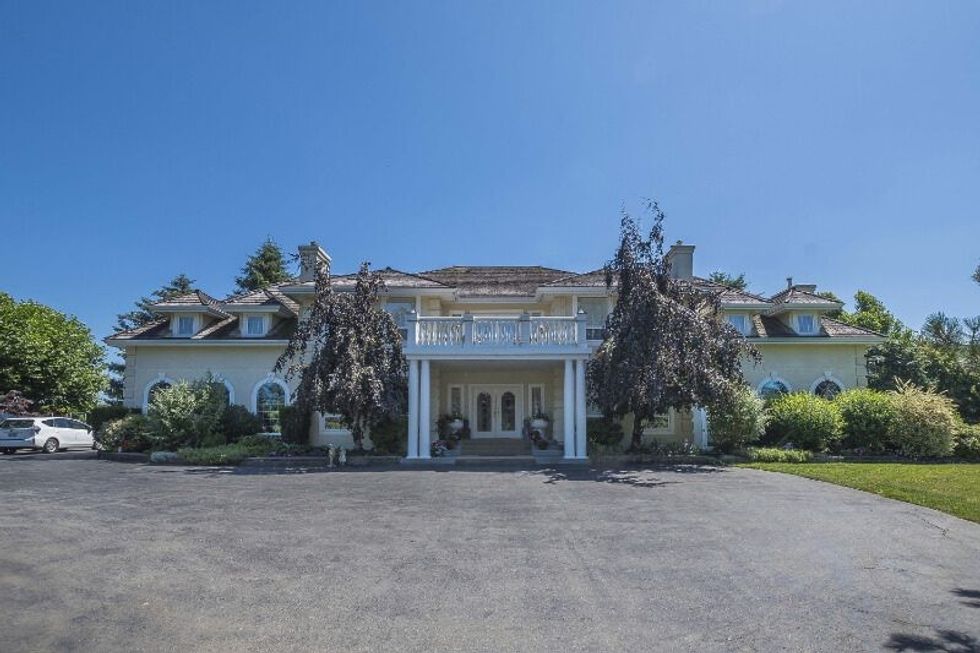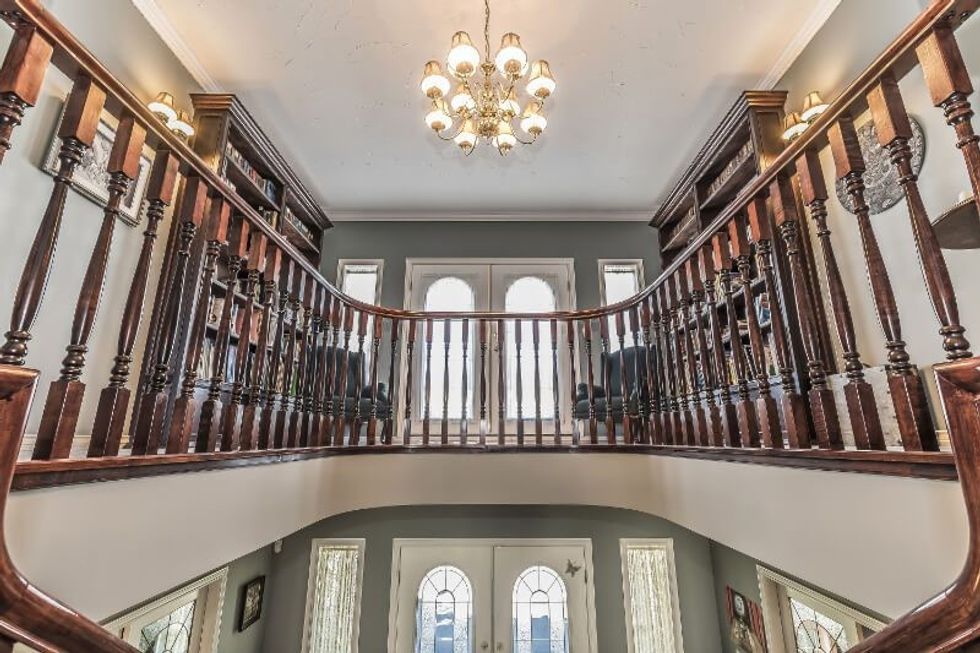 LIVING, DINING, AND KITCHEN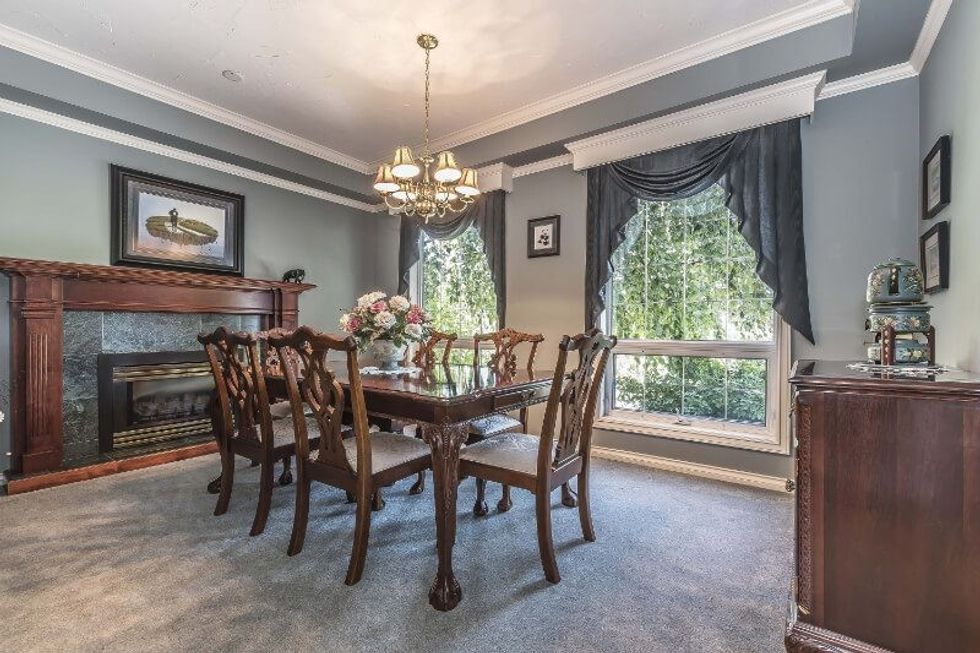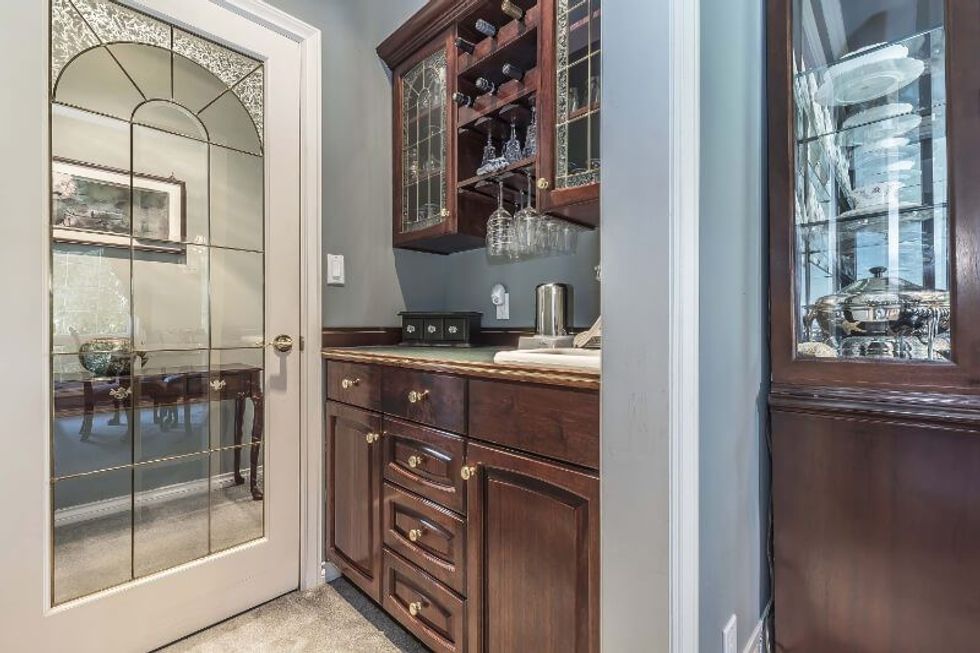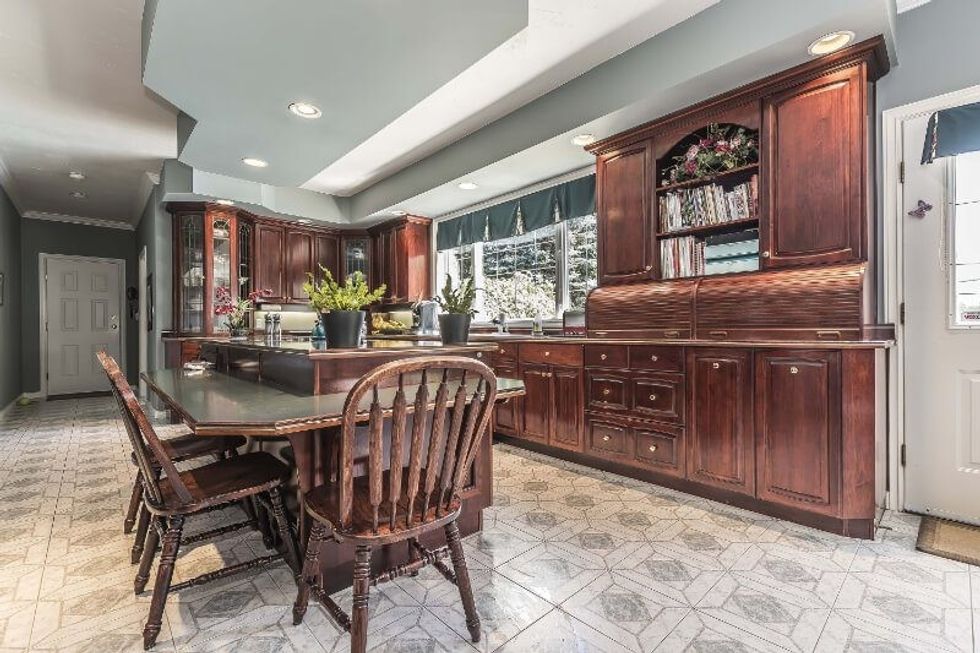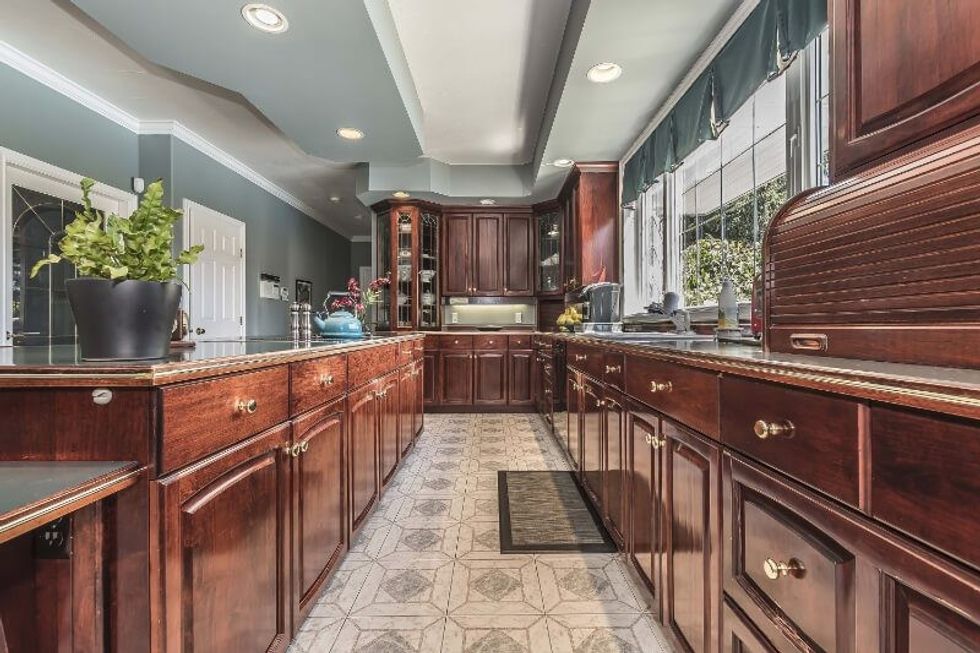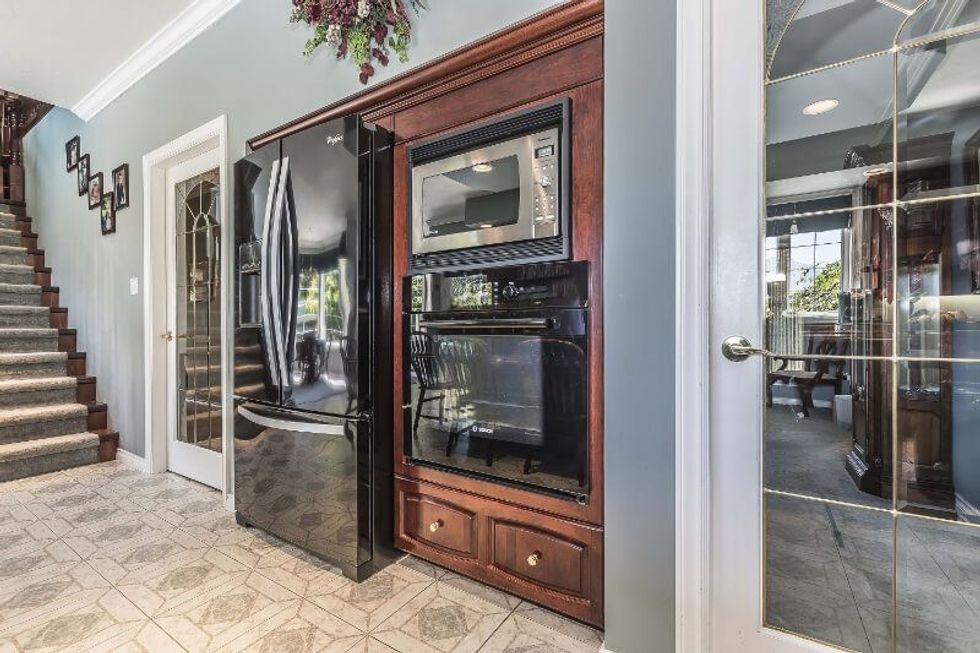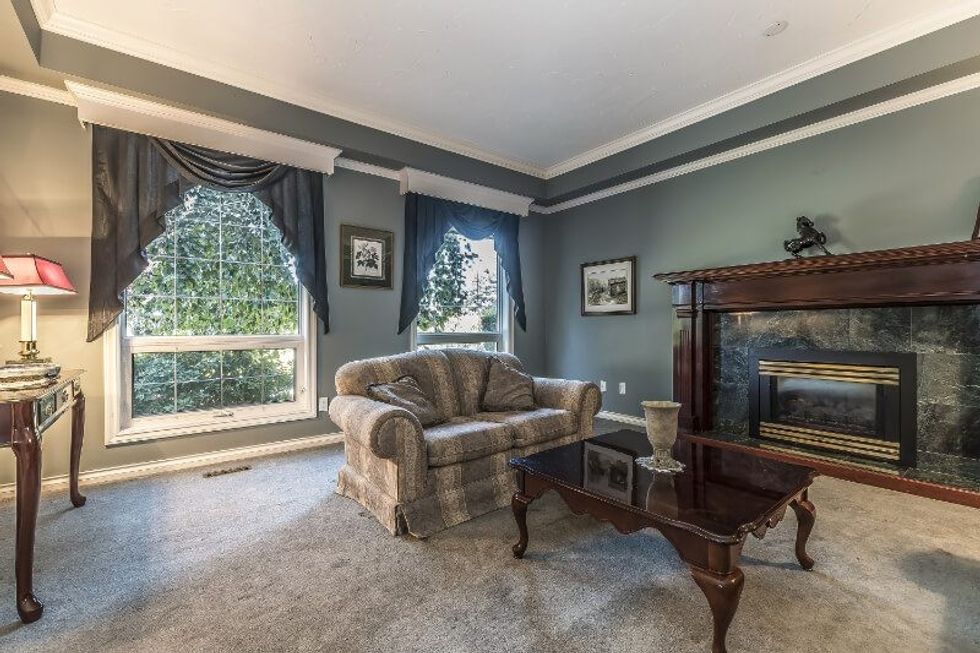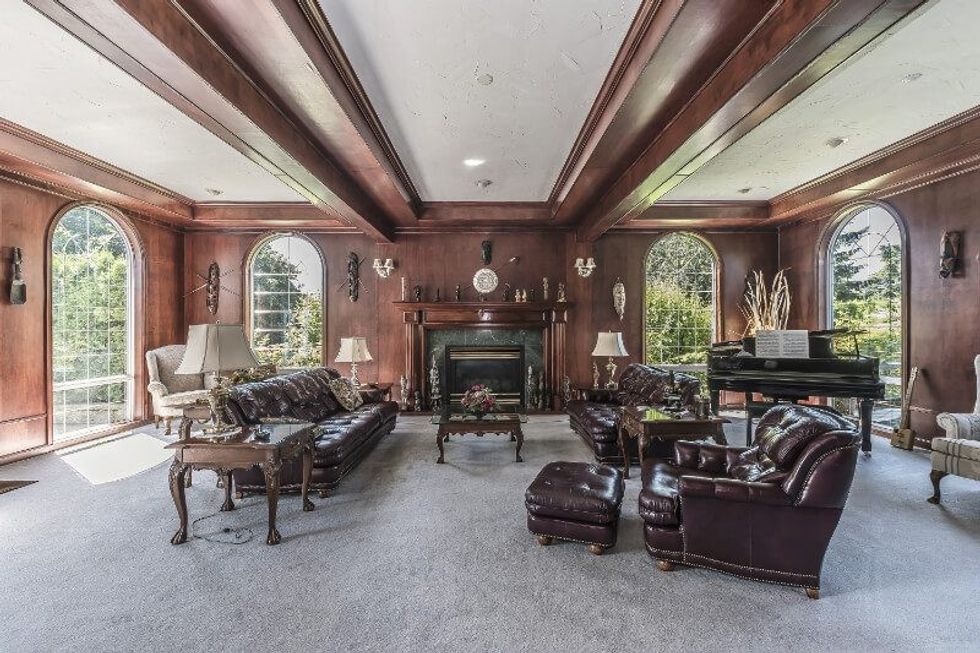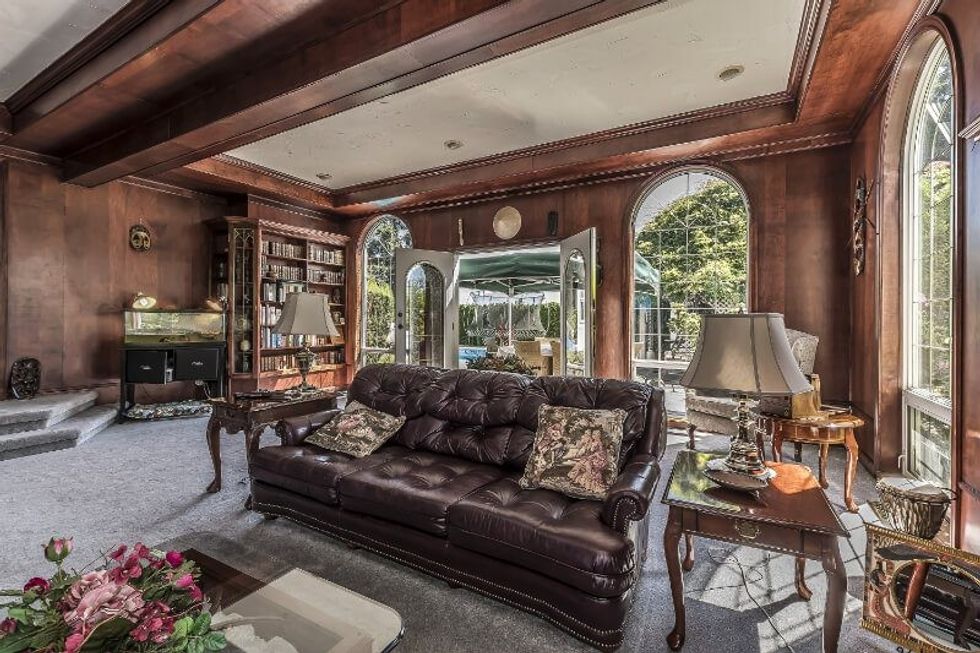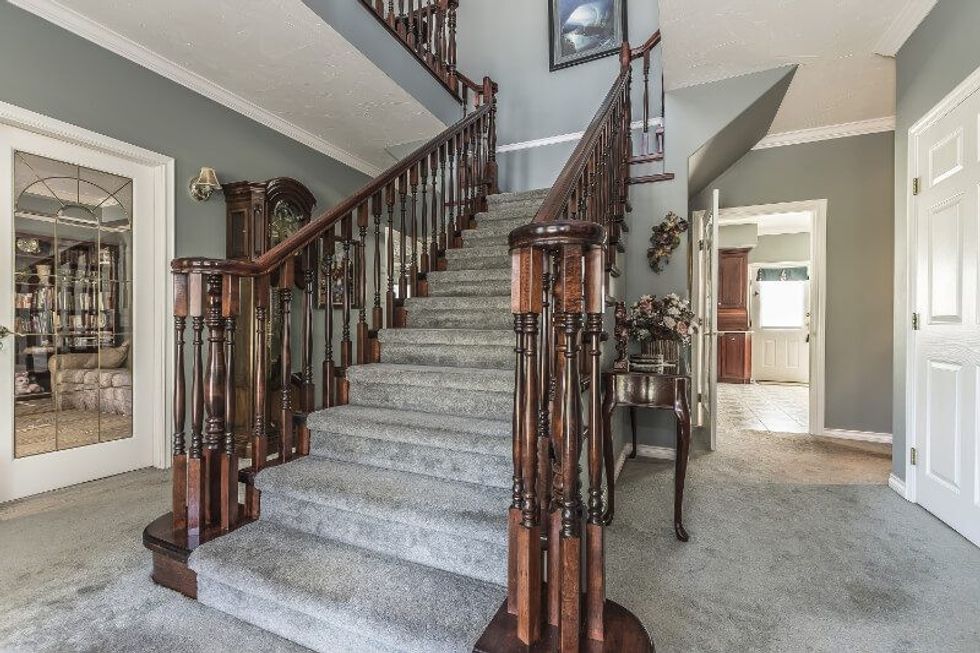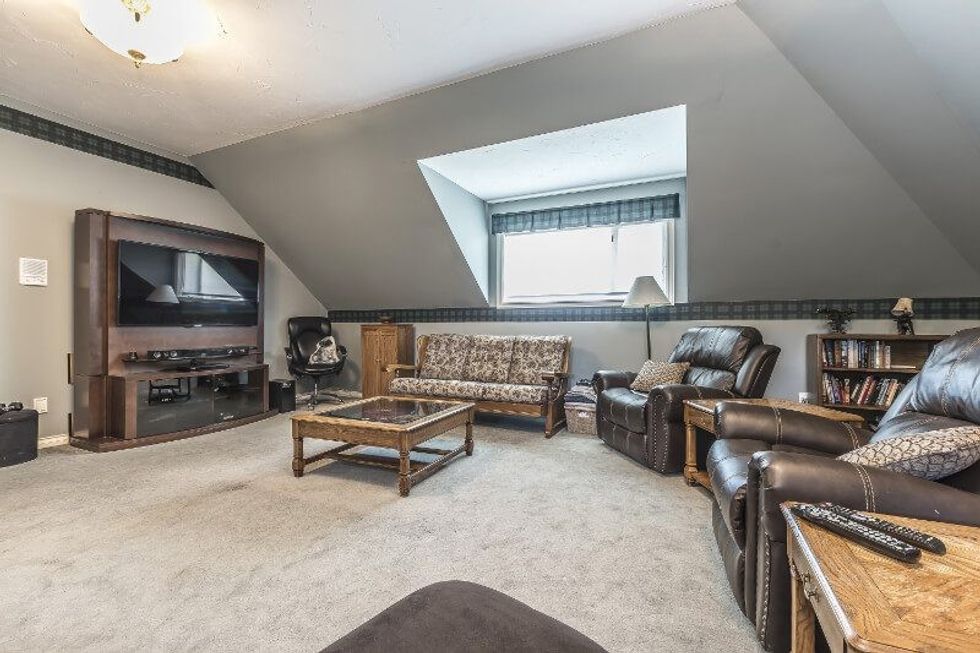 BEDROOMS AND BATHROOMS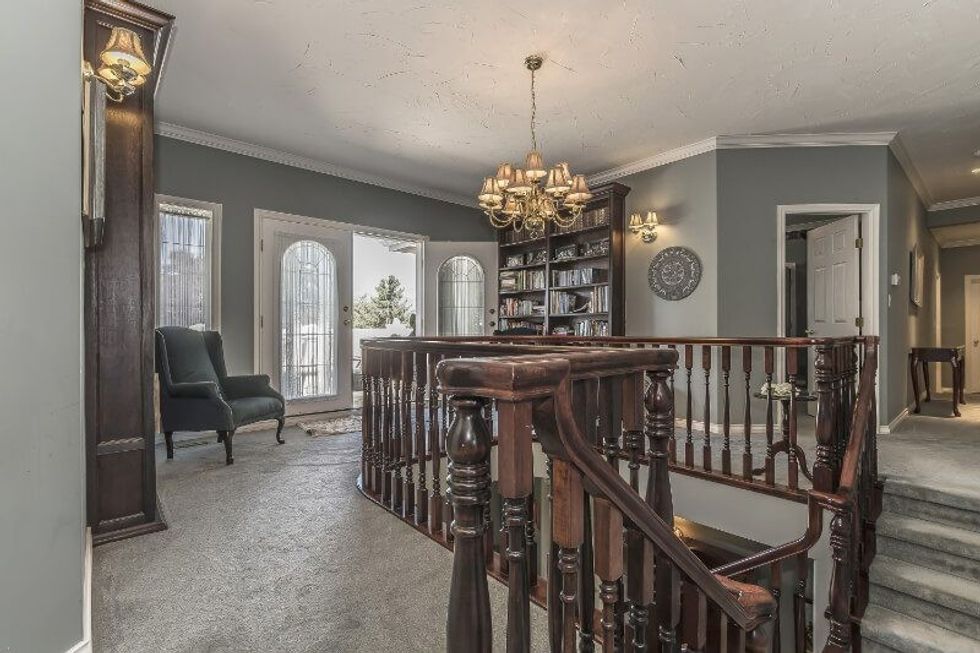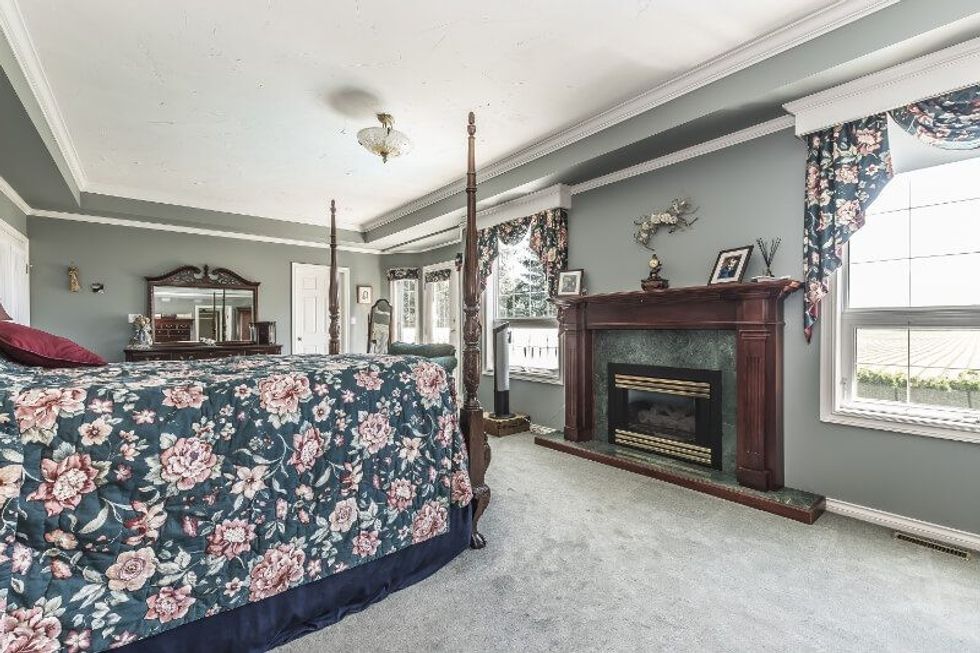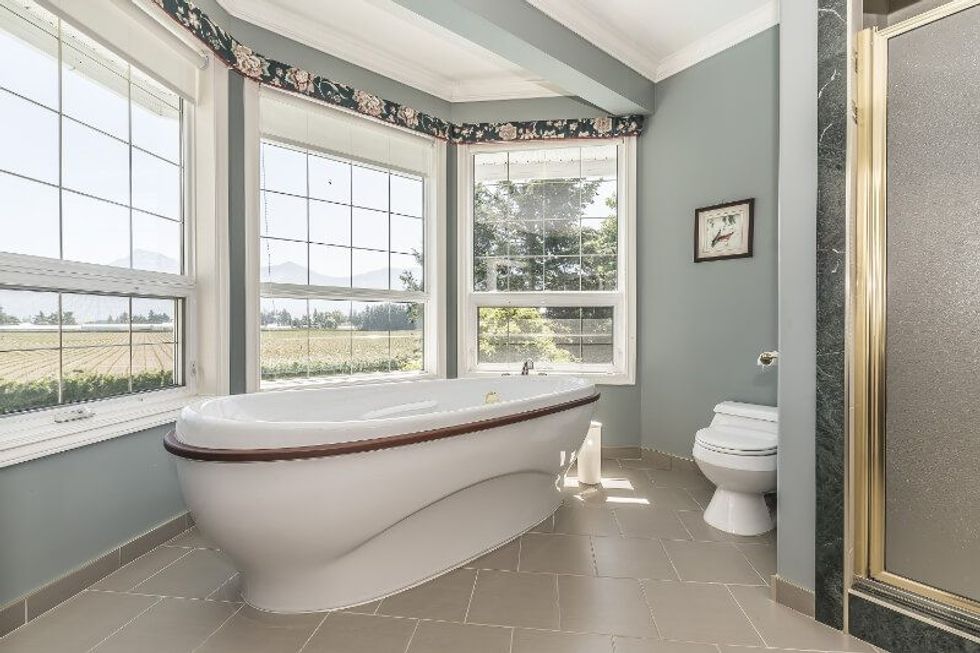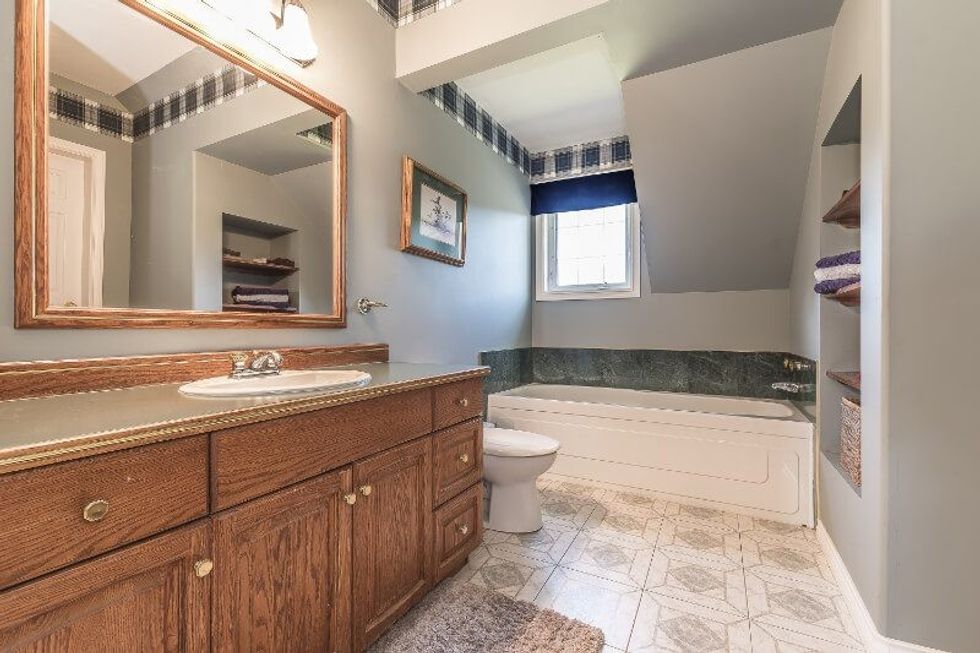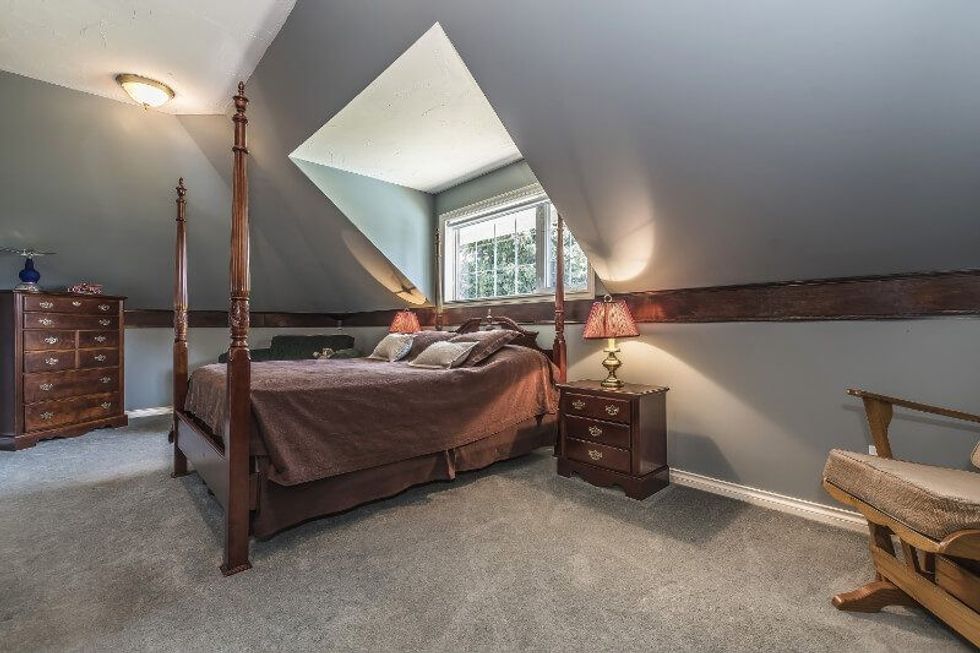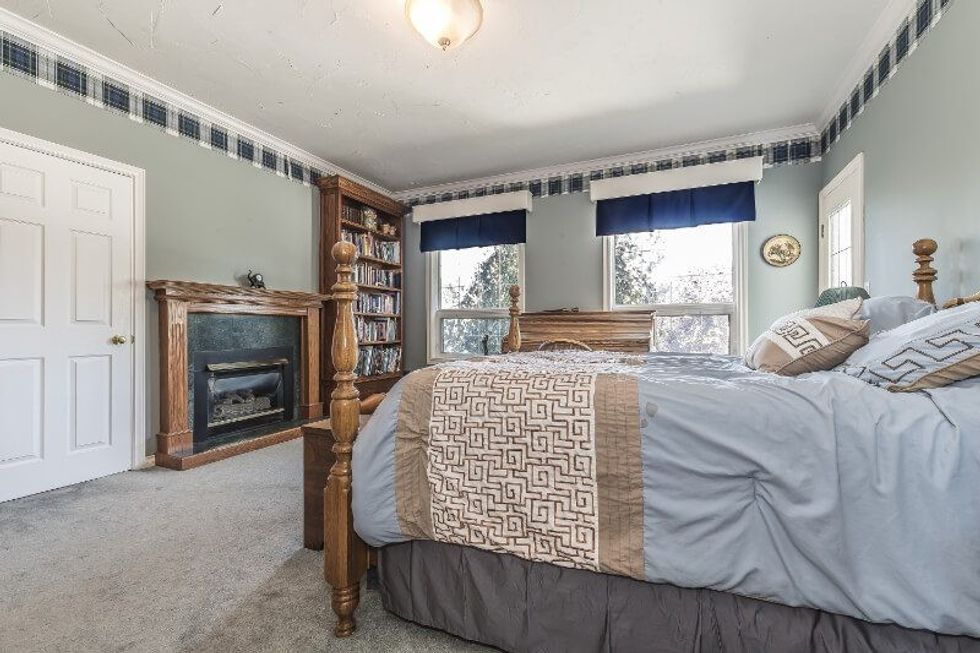 EXTERIOR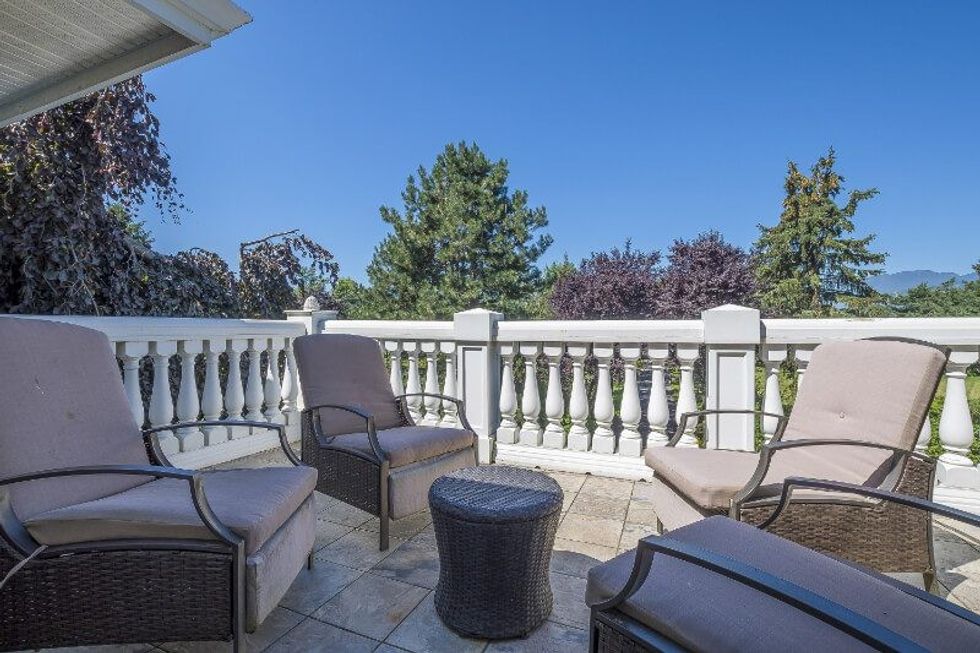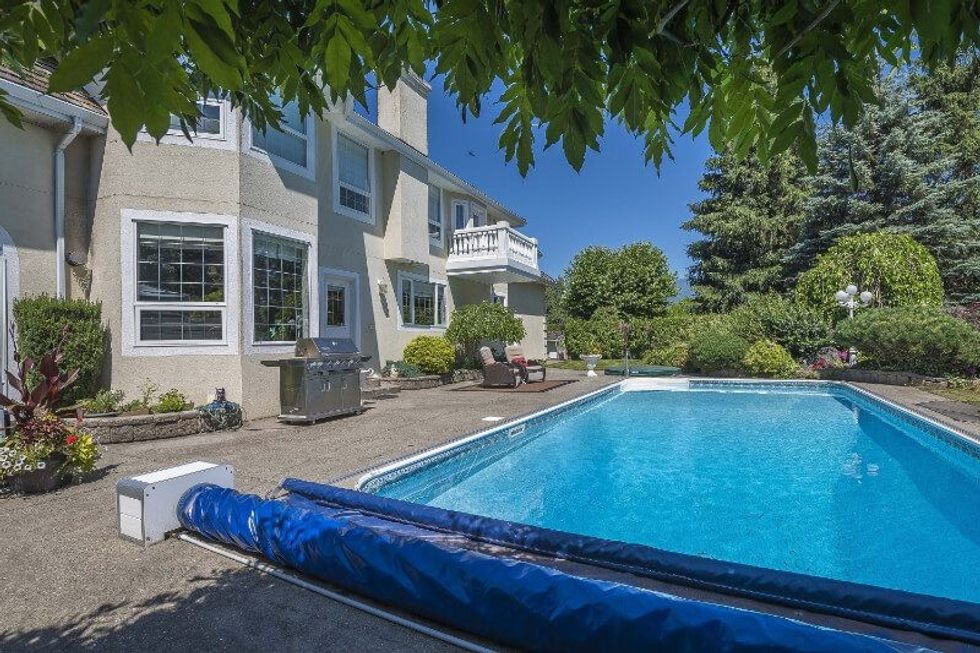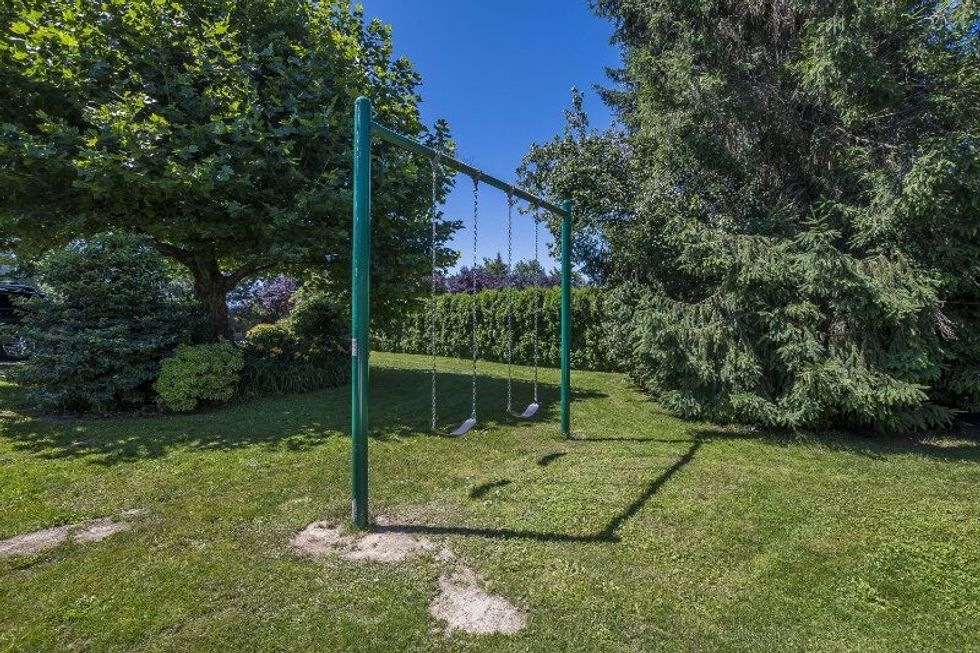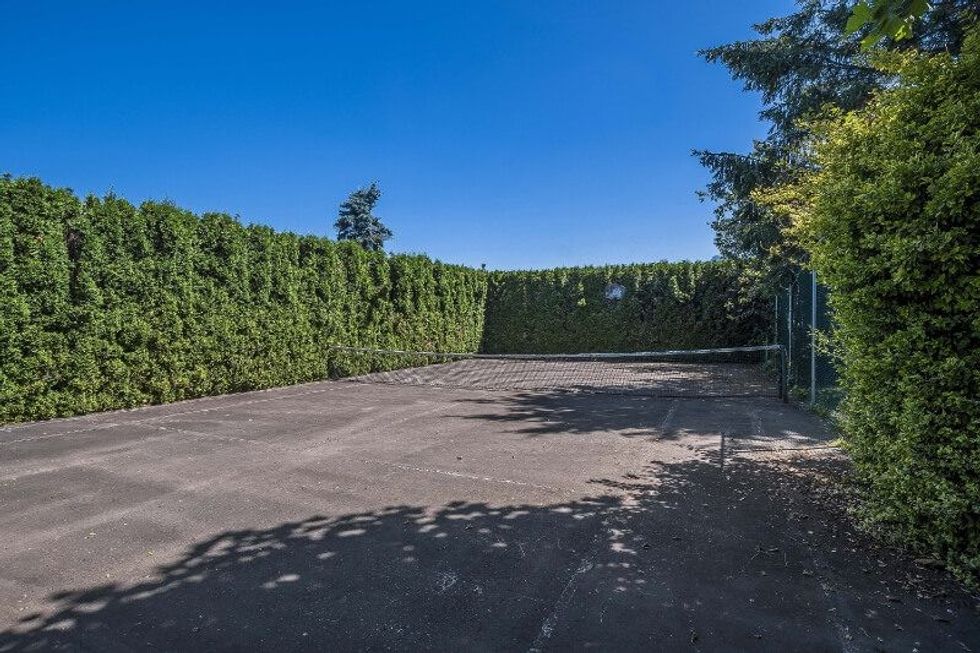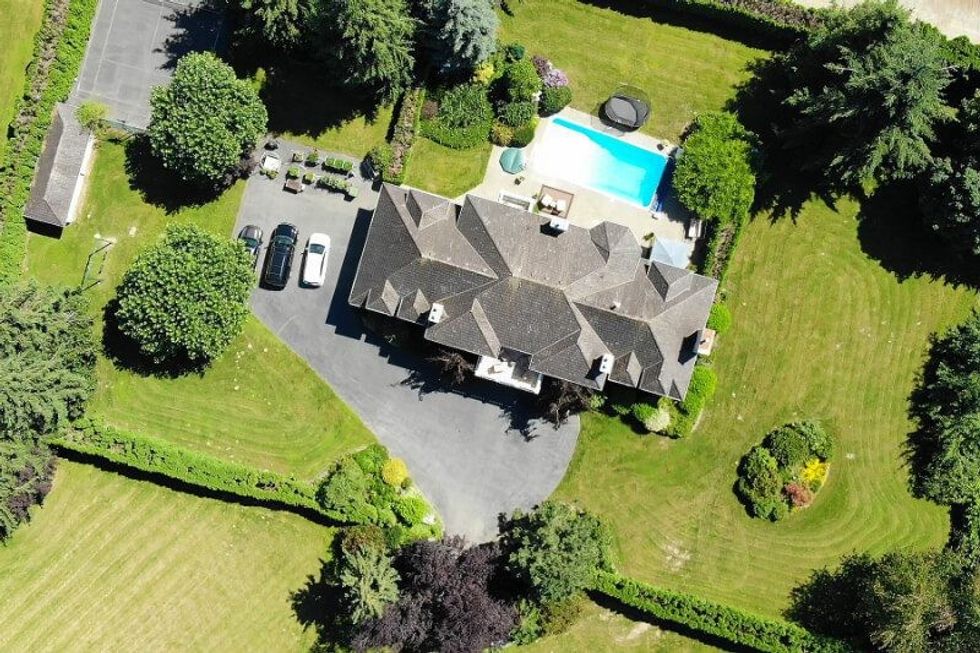 ---
This article was produced in partnership with STOREYS Custom Studio.
Listed