Word on the s̶t̶r̶e̶e̶t̶ 400 North is, Cottage Country real estate continues to break hearts and take names.
---
Proving the rumour true -- alongside recent data from the Canadian Real Estate Association -- is 1015 Pleasure Bay Road in Lake of Bays.
Just nine days after being listed, this 2+1 bed, 1+1 bath property, which was originally listed for $950,000, had already received three separate offers.
When it exited the market, it did so with a $1.2M price tag.
READ: This Custom Cut of Cottage Country is an Idyllic Escape from the City
The all-season property, dubbed Pleasure Bay on Lake of Bays, is sure to satisfy its new owners through summer 2021 and beyond. Resting on a level, south-facing lot and complete with a guest bunkie and private sand beach, the abode will serve as an ideal family getaway... And friends can come along for the adventure, hassle-free.
Young ones will benefit from the grassy lawn and the floating dock, from which many a cannonball will surely be taken.
From the shallow-water entry to the large dock, and the cottage's sunny interior, the entire space evokes nostalgia for childhood, simpler times, and easy living.
Location-wise, Lake of Bays is known to be sincerely sought-after, thanks in-part to its proximity to Algonquin Park. What's more, the region is close to Huntsville (read: boutiques and restaurants galore), plus countless cycling and hiking routes.
Hopefully these buyers are keen on golfing, too, as the Grandview Golf Club and historic Bigwin Island Golf Club are also nearby, the latter being accessible by boat.
In the winter, cross-country and downhill ski trails can be explored, while the cottage itself promises cozy movie nights and long soaks in the luxurious bathtub.
Specs:
Address: 1015 Pleasure Bay Rd, Lake of Bays, ON
Type: Residential, Recreational
List: $950,000
Sold: $1,200,000
Taxes: $2,459
It's not often one comes across a property that perfectly suits the proposition of remaining in the family for generations to come. And it's even less often that it happens in a market like today's.
To those who snatched up this serene escape, we salute you... And we hope it's a real, well, pleasure.
WELCOME TO 1015 PLEASURE BAY ROAD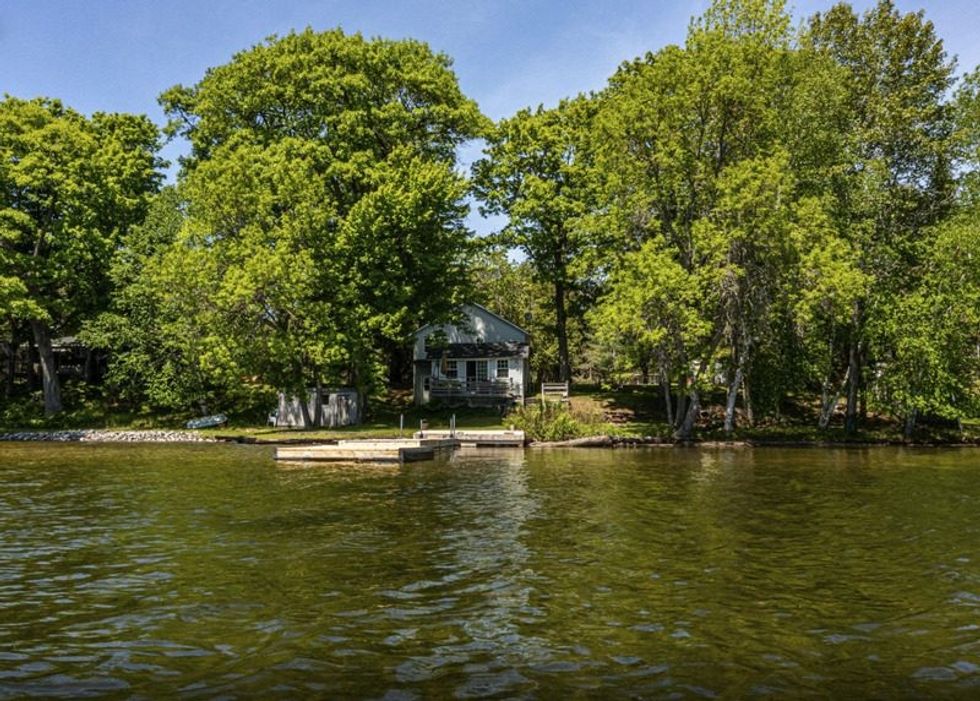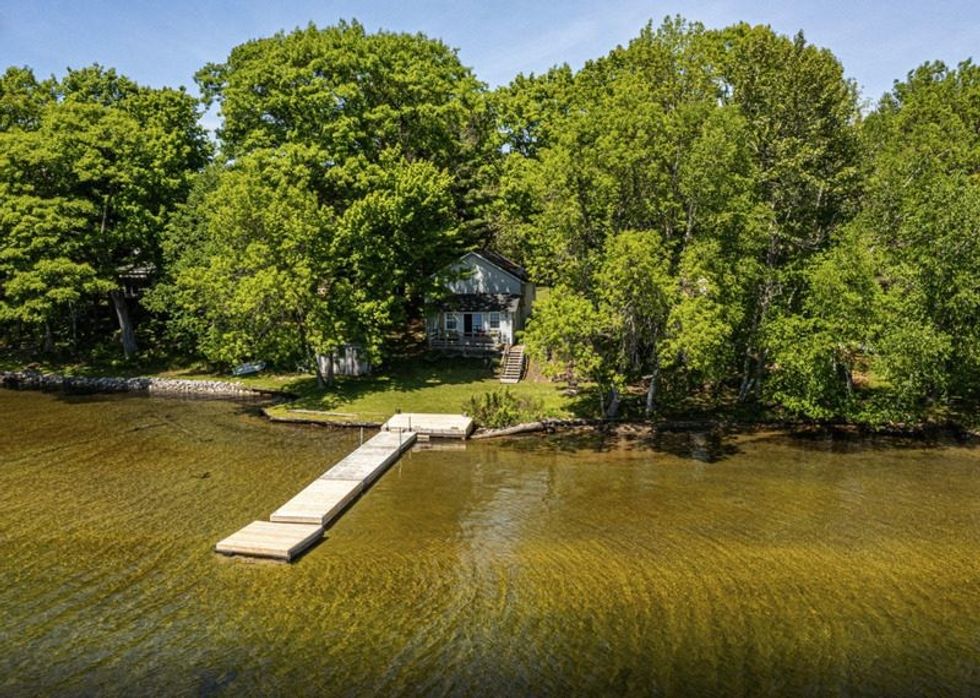 LONG LAKE VIEWS
GRASSY LAWN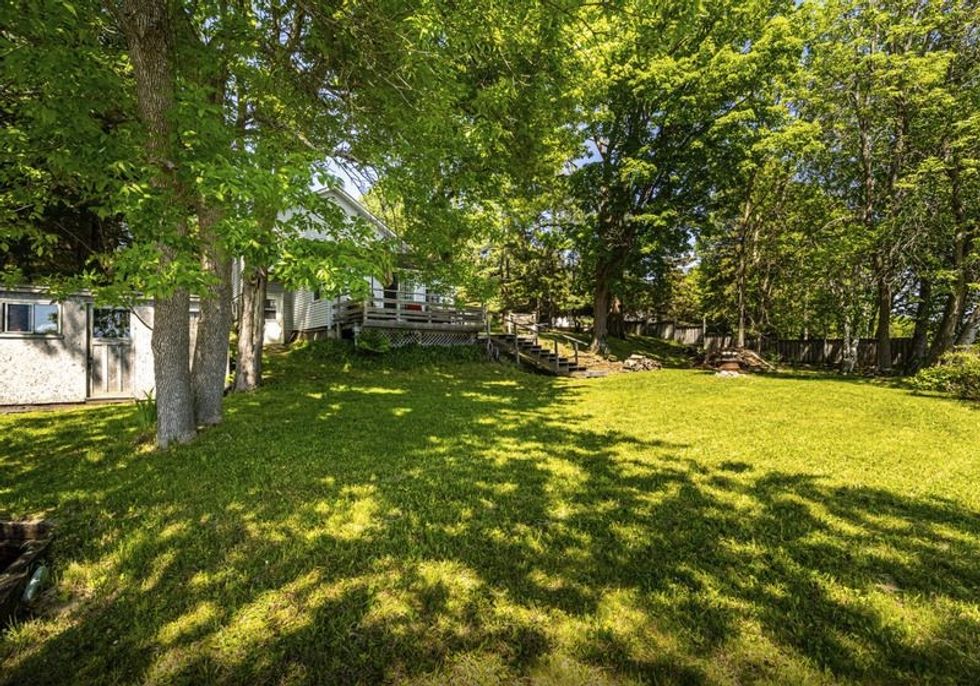 ENTRY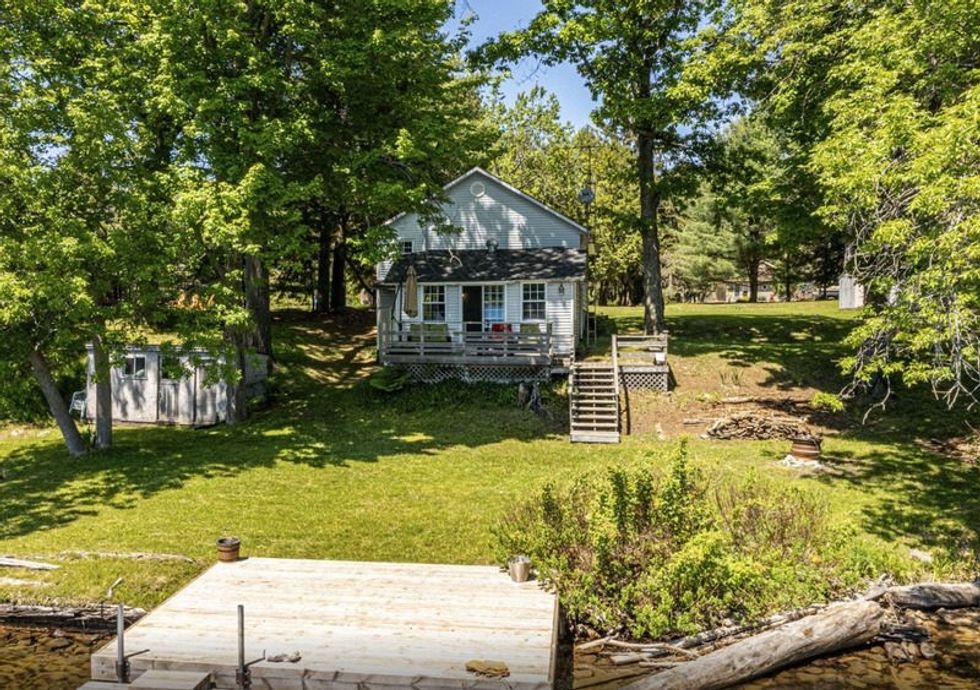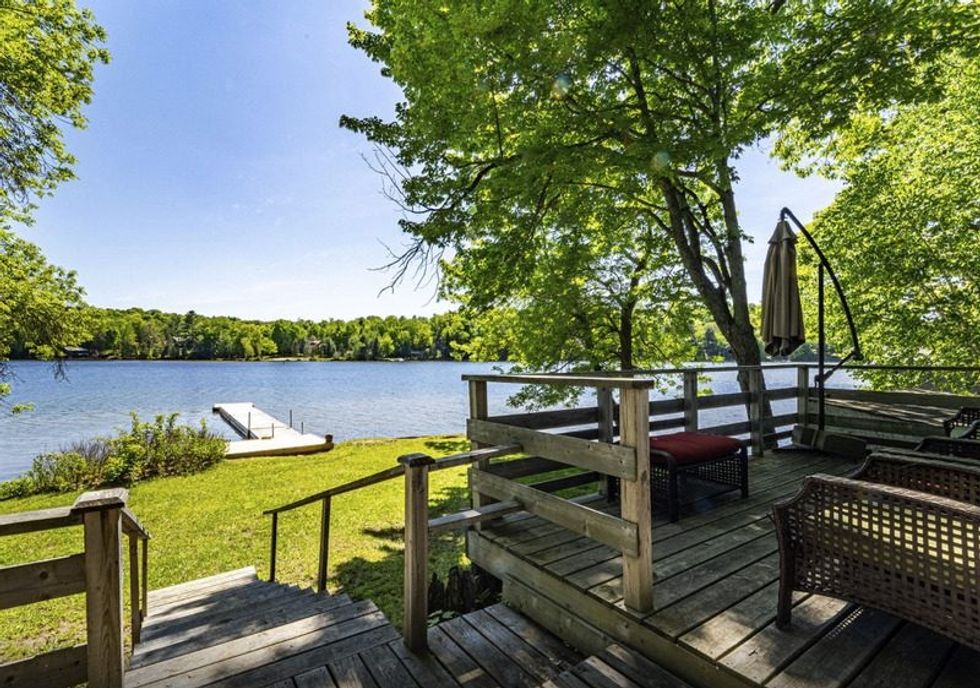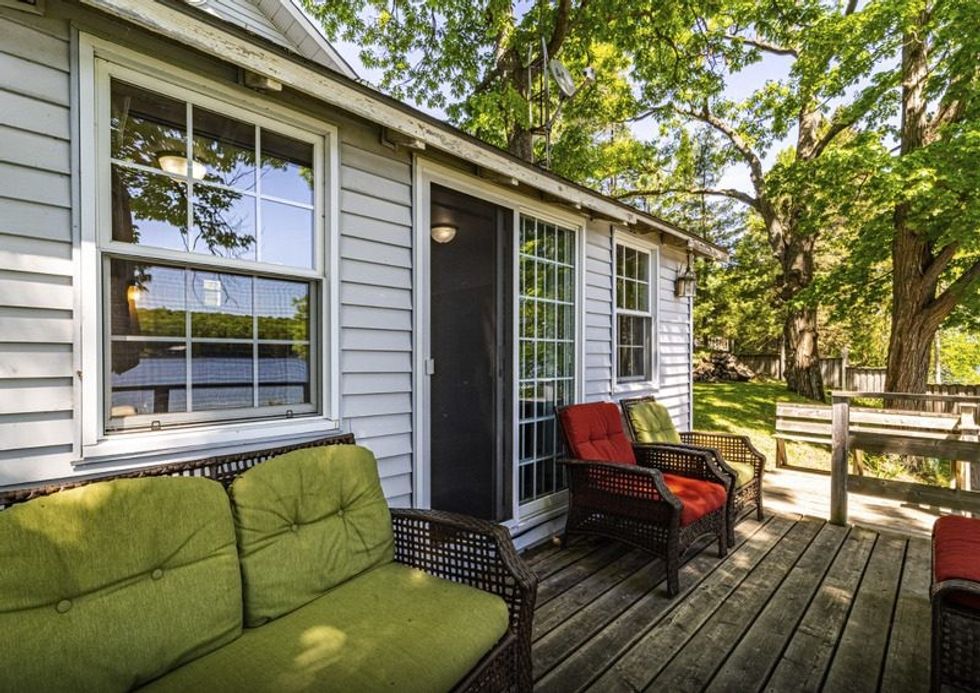 LIVING ROOM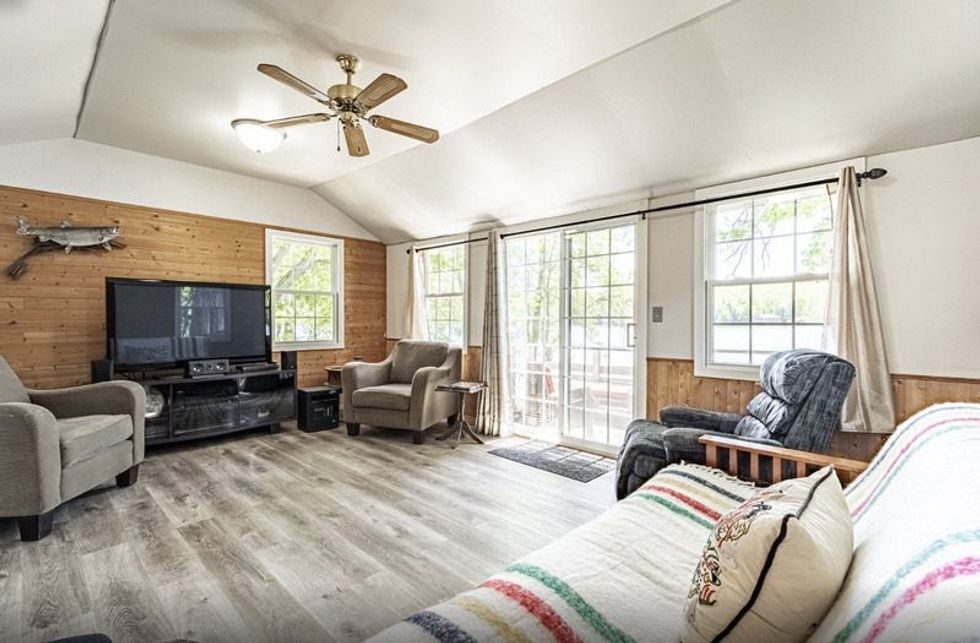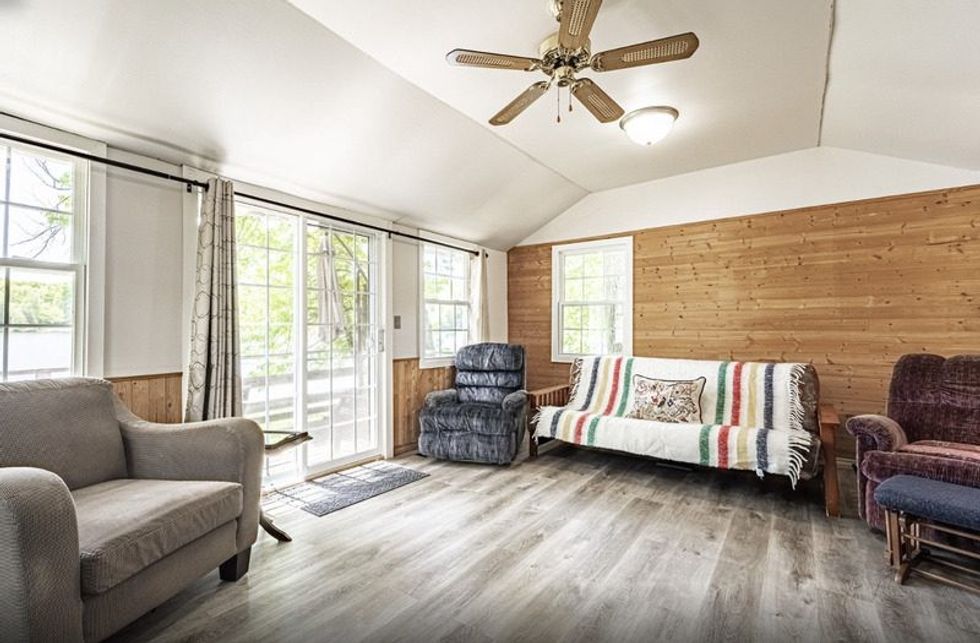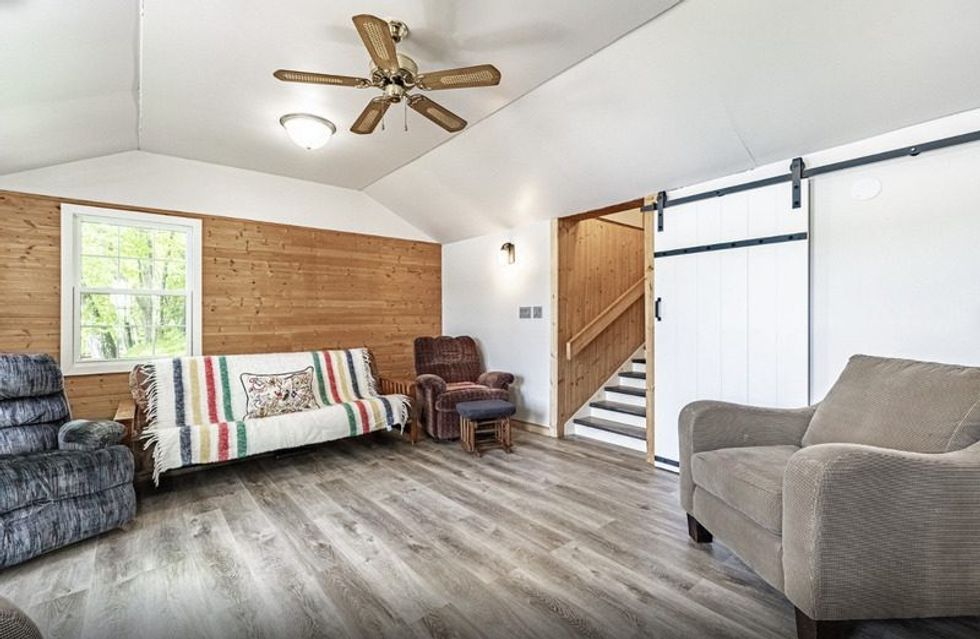 KITCHEN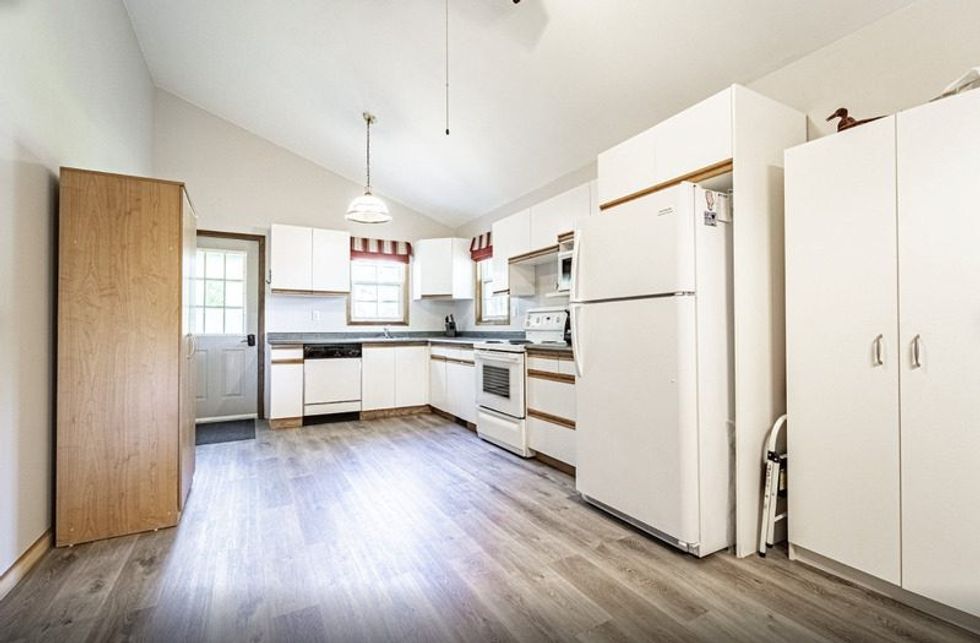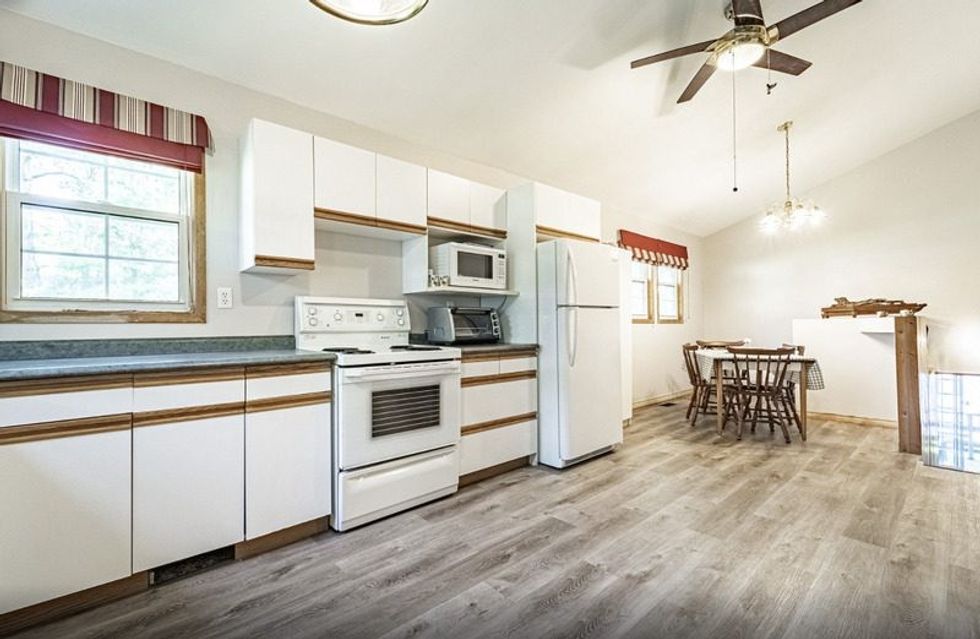 BEDROOMS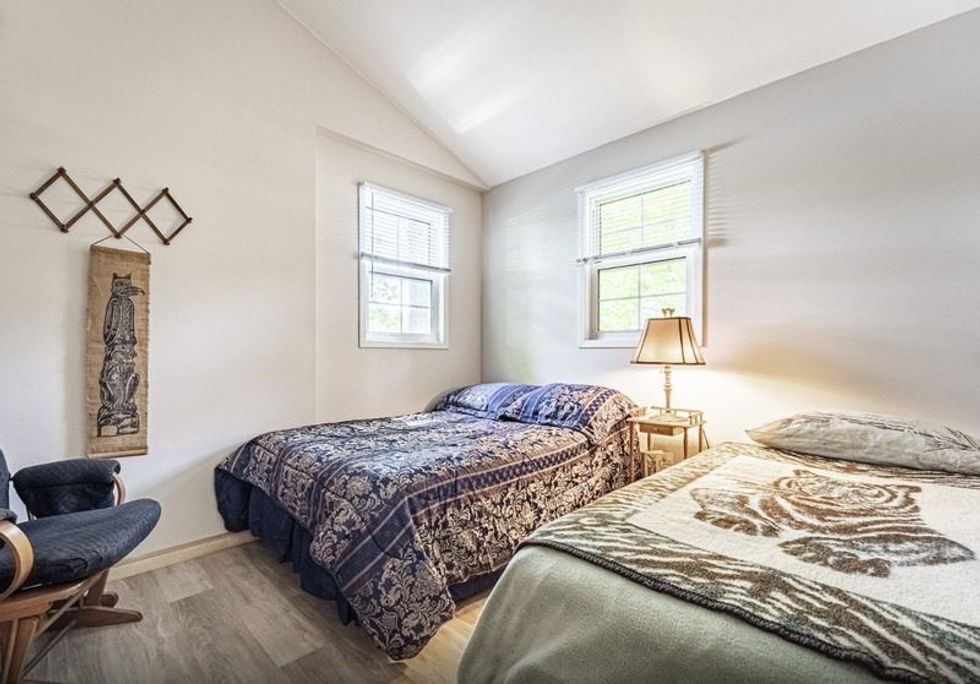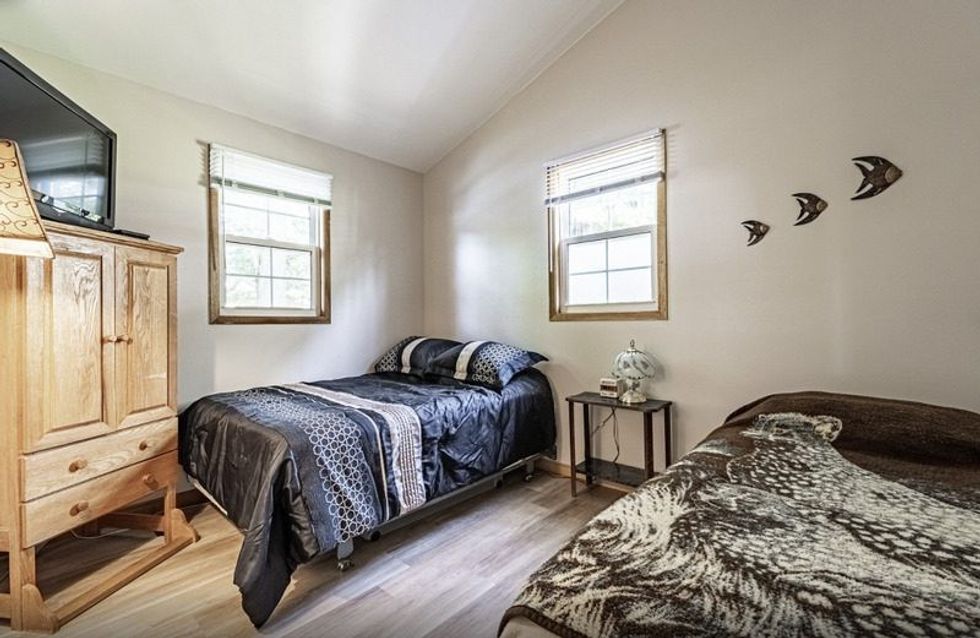 BATHROOM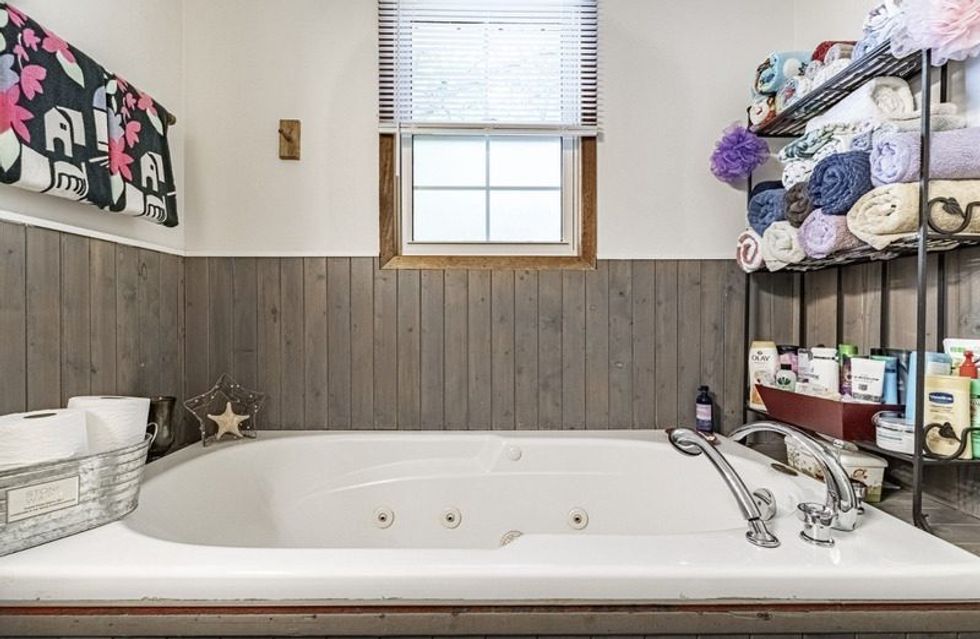 BUNKIE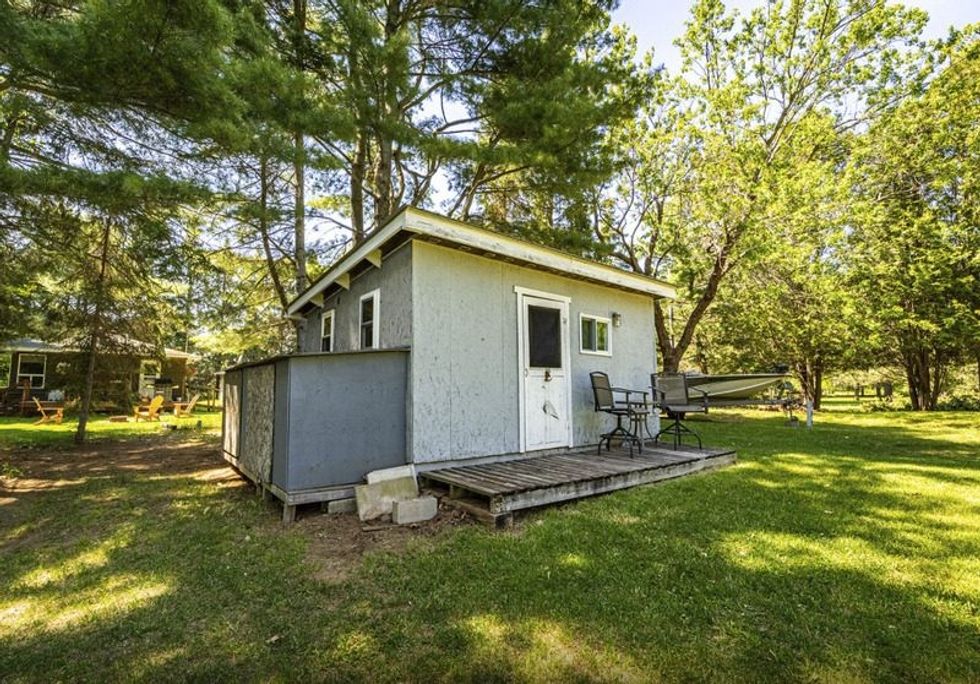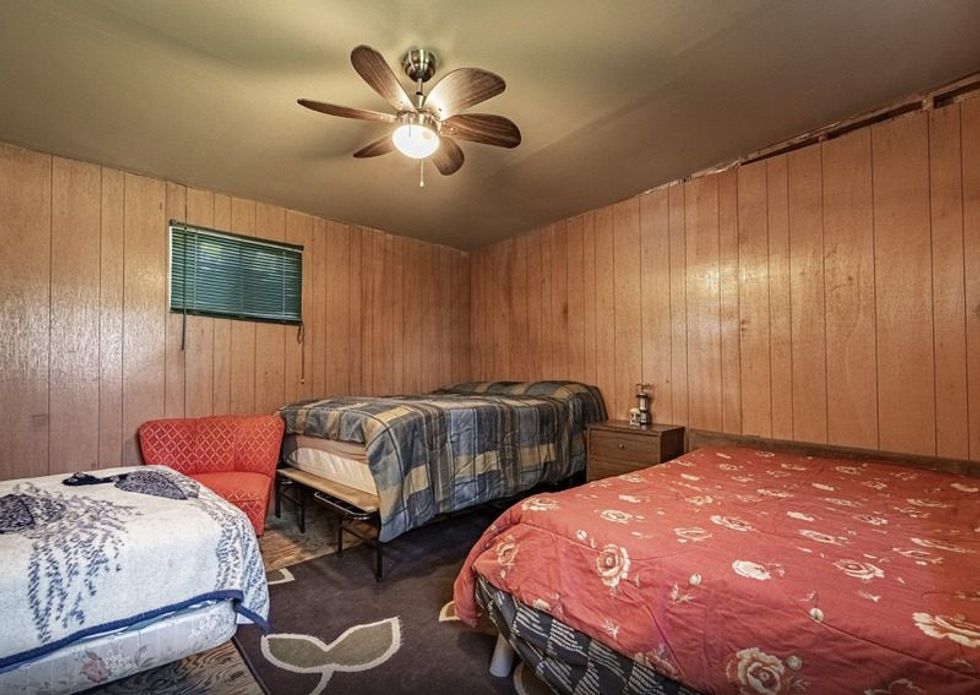 DRIVEWAY ENTRY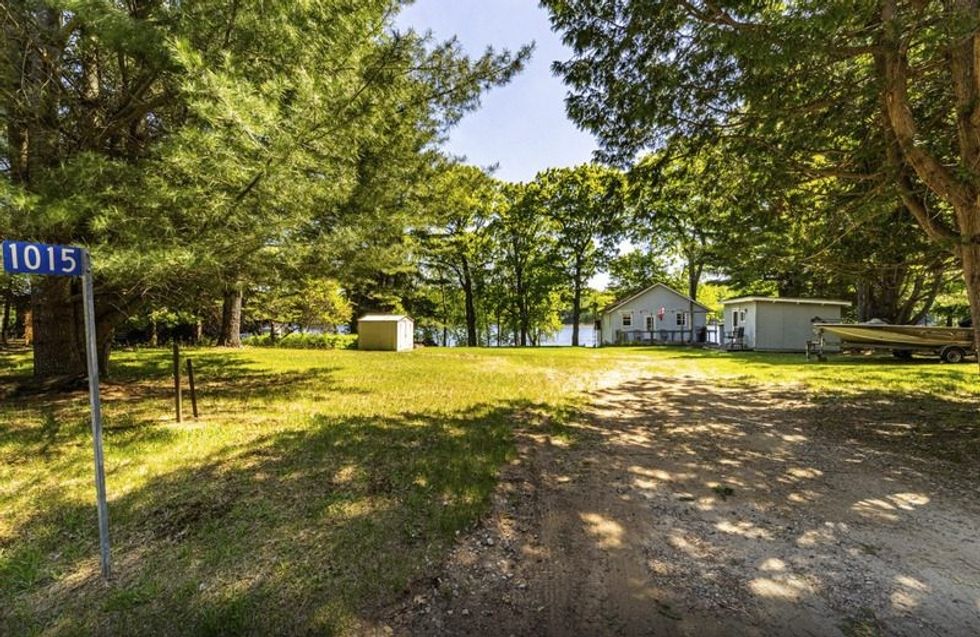 AERIAL VIEW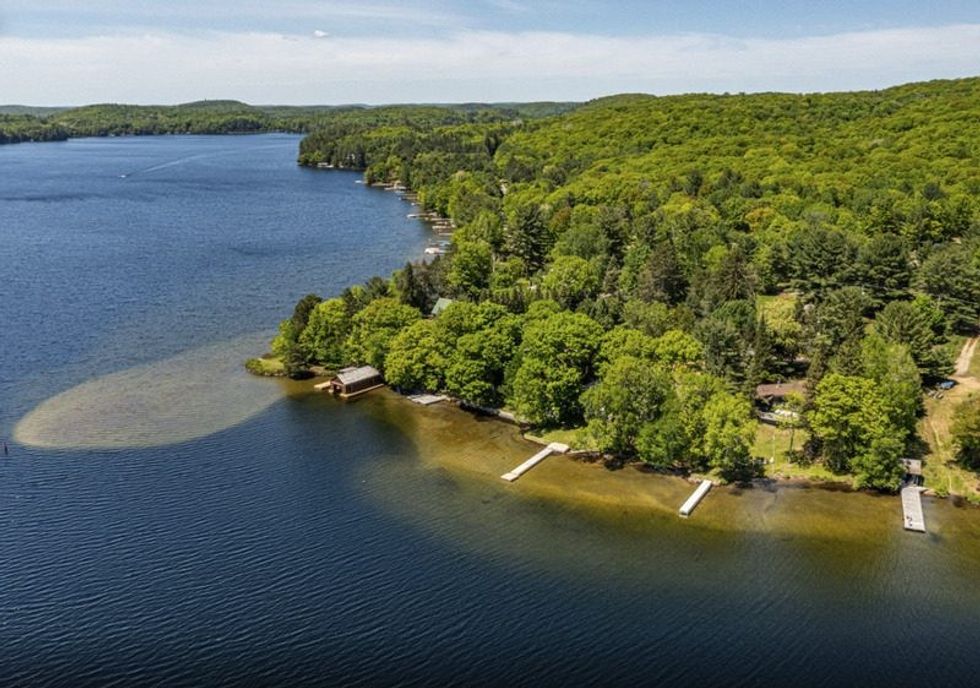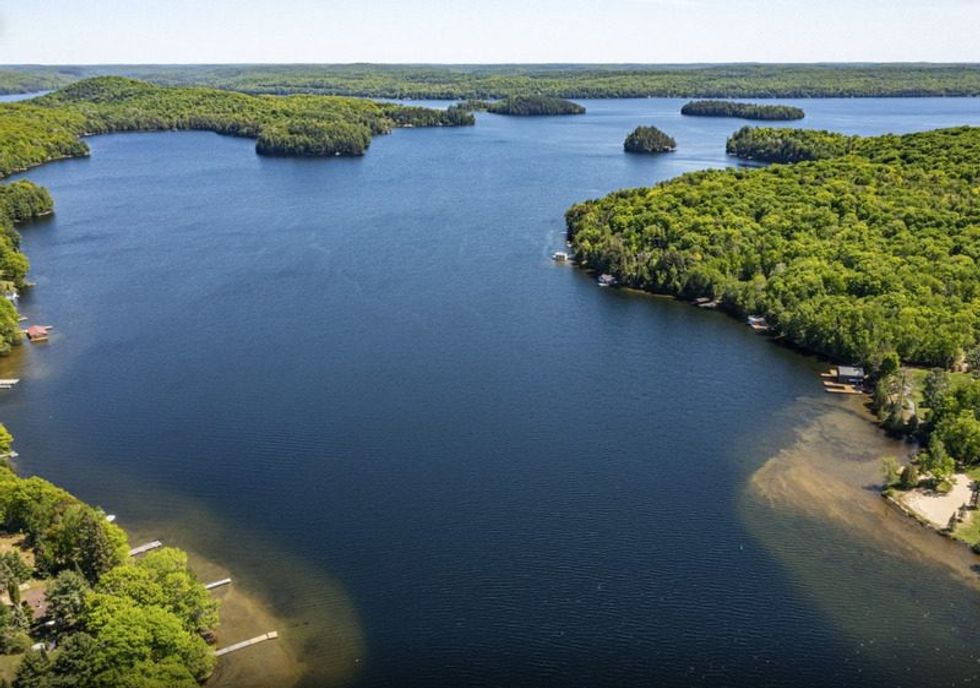 ---
This article was produced in partnership with STOREYS Custom Studio.
Sold