Even during a pandemic, the real-estate market has continued tosoar in Toronto.
What's more, home prices have been outstripping income over the past several decades, making home ownership now tough for many.
---
While home ownership may have been the primary goal in the past, renting makes a lot of sense for many people now, some experts say.
Which is why new builds that are offering options for renters ranging from urban singles to larger families -- like Evolv, in the revitalized east-downtown neighbourhood of Regent Park -- are such a hot option in the current Toronto market.
READ: Regent Park Redux: How the Neighbourhood Has Become a Beacon of Revitalization
When it Makes Sense to Rent
Many people "grew up with parents telling us, 'You need to own,'" says financial advisorChristopher Dewdney, principal at Dewdney and Co. But "it's a misconception that it's right for everyone."
There are many reasons renting makes sense for people, from both a financial and a lifestyle point of view.
For one thing, across the City of Toronto, the average condo apartment purchase price from the second quarter was equal to about two decades worth of rent, according to Zoocasa. (Yes, two decades.)
And that doesn't take into account the ongoing costs of maintenance, utilities, home insurance and property taxes. Let alone the initial transaction costs of buying, such as realtor and lawyer fees, land transfer taxes and moving costs.
As well, the reality is that many people are unable to put together the hefty down payments required to buy, Dewdney says. Or, if they buy at the edge of their financial ability, people may end up "house poor," unable to afford entertainment or even emergency costs that come up.
There are also opportunity costs, when you look at rates of return in the stock market, Dewdney says. If you compare, say, 3% interest on a mortgage payment, versus potentially 4-6% returns in the market, renting could allow you to build your long-term savings, he says.
The pandemic, especially, makes it an uncertain time, which also helps to make the flexibility renting offers attractive, Dewdney says.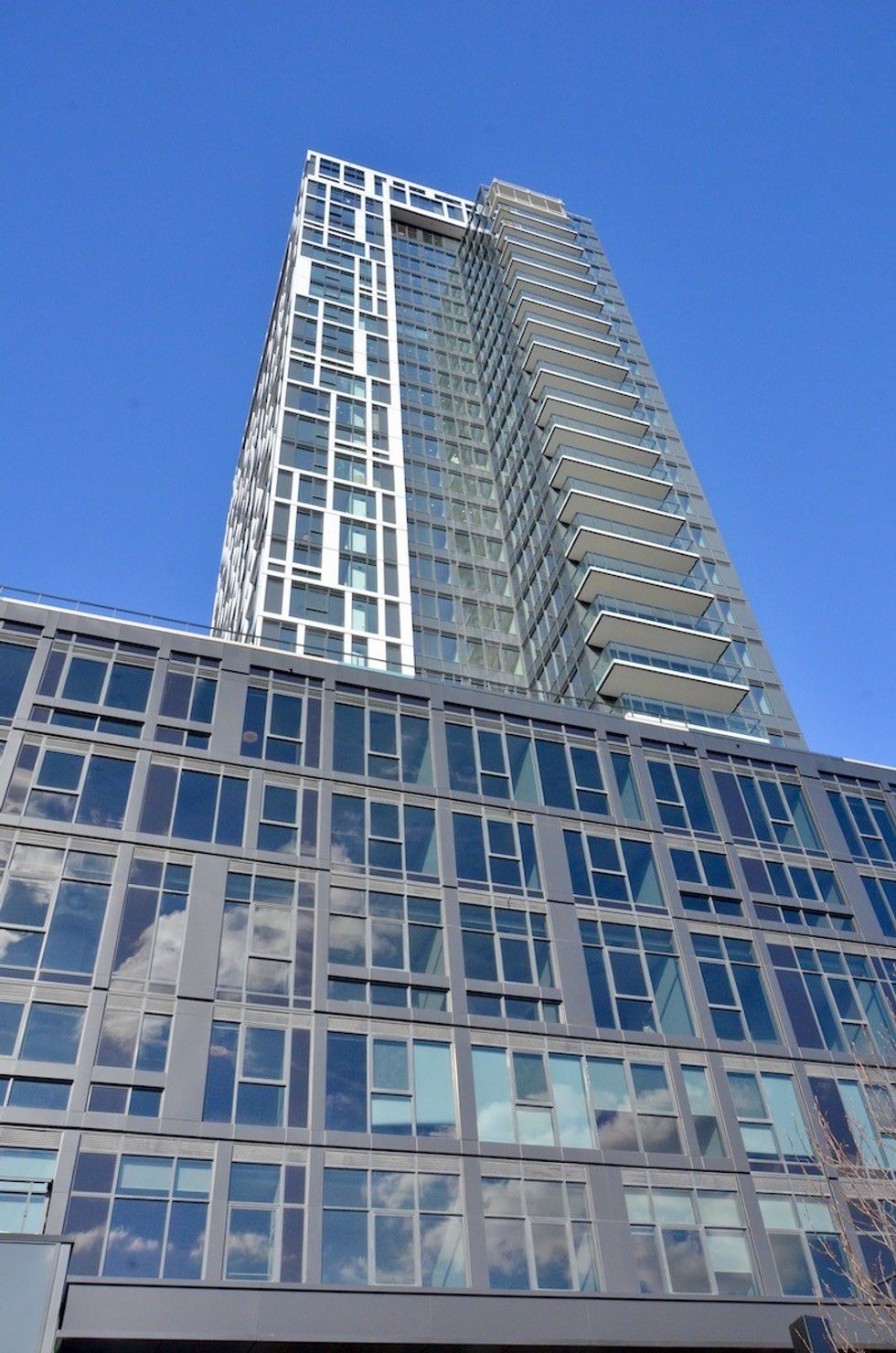 While Dewdney stresses the decision to buy or rent depends on each individual's circumstances,Tony Irwin, President and CEO of the Federation of Rental-housing Providers of Ontario, urges that "renting is a safe, convenient and affordable option that provides security and more flexibility during these uncertain times."
"Whether you are a renter now or exploring housing options, rental housing provides peace of mind and an important sense of community to millions of Ontarians."
Careful What You Rent, and Where
Not all rental units are alike -- so choosing the right rental home is important.
The COVID-19 pandemic has driven this home, especially. Living through restrictions and shutdowns and working from home made people crave space, greenery and amenities.
According to a RE/MAX survey in August, one of the things that tops what people are looking for in a home is more space, both indoors and out. And withwork-from-home likely to continue beyond the pandemic, that space will continue to be important.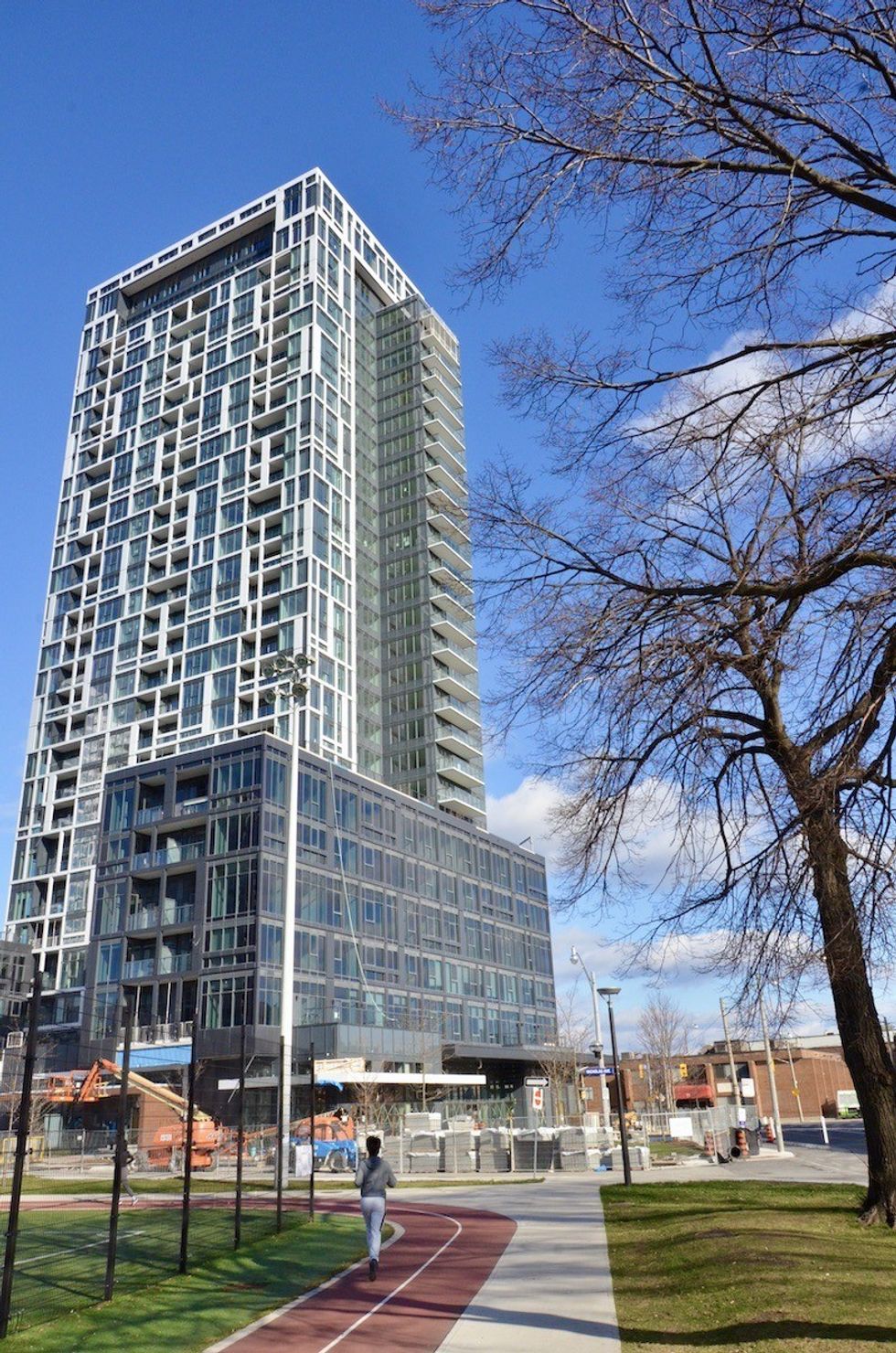 With severalvaccines in late stages of clinical trials, hope continues to grow for the end of business and cultural shutdowns due to the pandemic.
This means that renters need to pick their locations carefully. Whether urbanites, empty nesters, or growing families, a walkable and transit-accessible urban neighbourhood means being near stores, banks, parks, community facilities, restaurants and entertainment.
Evolv: The Perfect Rental Solution
One Toronto neighbourhood that has all those urban amenities is Regent Park, in the city's downtown east. The revitalization of what was once a troubled, post-war neighbourhood is an award-winning success story.
In 2005, the Regent Park Revitalization Plan began the process of rebuilding what was a cut-off social housing development into a diverse, mixed-income,multi-generationalandmulti-use,  community with open spaces, connected to transit and a thriving social and cultural scene.
The Daniels Corporation was chosen to partner with Toronto Community Housing to transform 53 of the 69 acres in Regent Park, which is now in its third phase of revitalization. If the last eight months have taught Torontonians anything, it's likely been the importance of access to outdoor space, fresh air, and areas where community gathering is both possible and encouraged (these days, of course, in a socially distanced manner).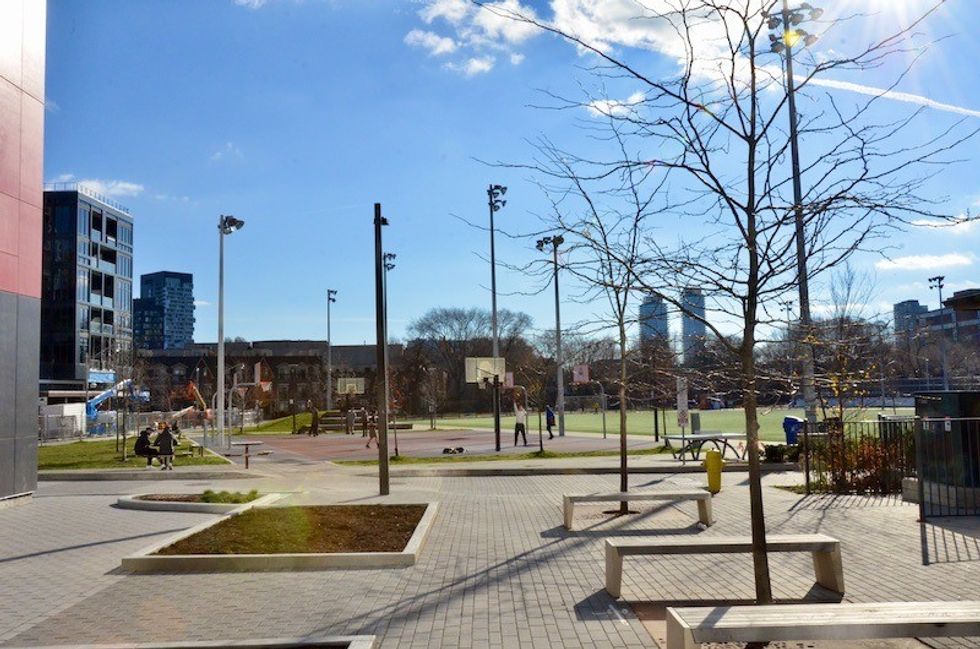 It's ideal, then, that Regent Park includes diverse restaurants and cafés, grocery stores, a six-acre park, a community centre and an aquatic centre, and state-of-the-art athletic grounds that include a basketball court, a soccer pitch and an ice rink.
And, of course, Daniels Spectrum, which spans 60,000 square feet and plays host to community events, youth and adult programs, hallway galleries, exhibitions, and more, serves as a pillar in the neighbourhood.
The mixed housing includes a market rental opportunity:Evolv, built by The Daniels Corporation and managed by Daniels Gateway Rental Communities™, located at the northwest corner of River and Shuter Streets. Evolv is designed with both urban and family-friendly lifestyles in mind. With 29 storeys, the development will offer more than 340 purpose-built rental suites. Suite styles will start at studios, while also serving larger families and those now working from home with (hard to find!) four-bedroom suites. 
Amenities include co-working spaces, a media lounge, bookable meeting rooms, pet wash facilities, a kids' room with a dedicated outdoor terrace, a community garden, a party room, a terrace with barbecues and seating areas, a fitness room and yoga studio, a theatre room and a lounge.
Adding to a healthy, mixed-use community, Evolv will also include street-level retail space.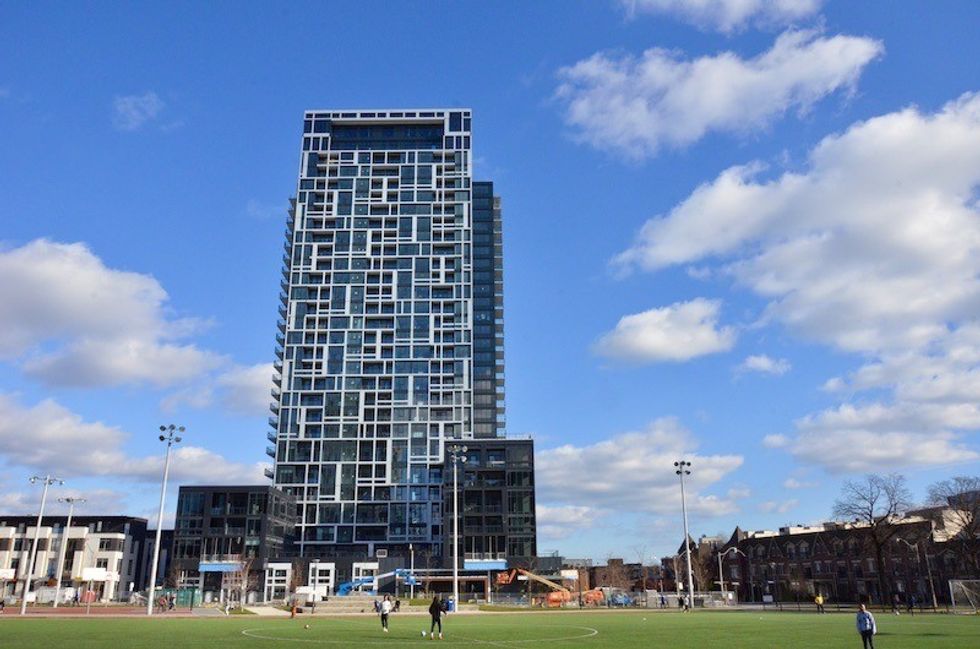 When renting, it is also important to look at how a building is overseen. Evolv is managed by Daniels Gateway Rental Communities™, whose expertise spans more than 18 years in rental communities across the GTA. Residents are assured inclusivity, quality, and customer service.
With construction already well underway on the anticipated project, occupancies are expected to start early next year.
Choose wisely.
Renting