Style + Décor
Boho, coastal, country chic — what's your home-decor style?
Many of us are a little (OK, a lot) obsessed with home design so it's only natural that it comes up in dinner-party conversation or during a girl's night out. Or at the bus stop with a stranger, or in the dentist's chair.
While we love to embrace every opportunity to talk about our design style, sometimes we're stuck for a quick way to sum up our aesthetic.
Here are 10 ways to communicate your home decor style succinctly — so you can even do it on an elevator ride.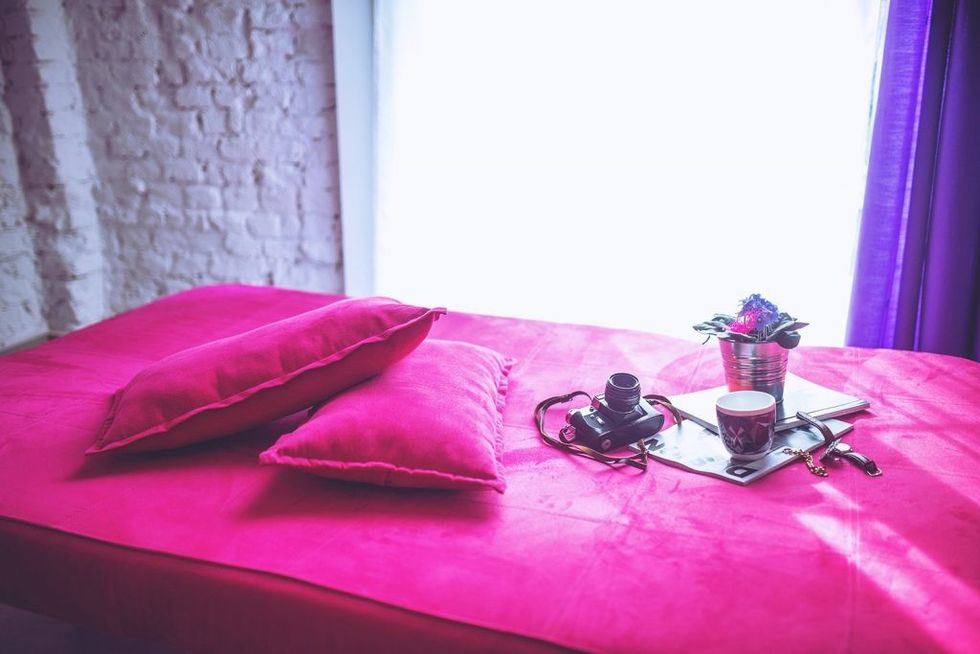 1. Bohemian
Since casual comfort is a primary tenet of Bohemian style, you'll often hear it shortened to "Boho." Stemming from "Bohemia," a medieval region of the present-day Czech Republic, the word "Bohemian" has come to denote creative artists and intellectuals living mainstream-alternative, free-flowing lives. The hallmarks of Bohemian home decor style are an abundance of plants, bright colours, lots of patterns and vibrant fabrics on floors, windows, furniture and, oh, a couple hundred pillows. In fact, pretty much everywhere.
Nothing matchy-matchy. You still dig beaded curtains and wouldn't set foot inside a furniture store even if it meant throwing your next potluck on the dining room floor. Your furniture is reclaimed and previously enjoyed, and if it's threadbare in a couple of spots, that just makes it even better.
Acceptable accents include battered guitar cases, empty picture frames and the entire container-gardening section from the local used bookstore. If your preferred home scent is patchouli, you're probably Bohemian.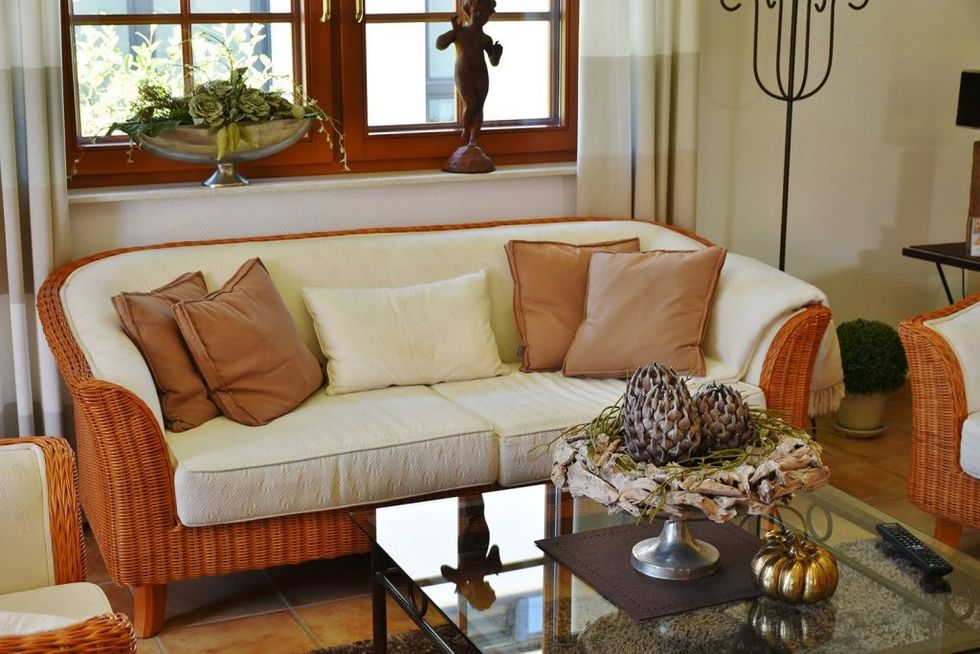 2. Country
Giving your home country charm doesn't mean you have to raise chickens, but we're guessing you don't live in a downtown loft if this is the style that sums you up.
Contemporary country eschews goose borders and cow collectibles, but embraces a rustic style in which the wear of time is a badge of distinction. Hand-me-downs from Grandma and flea market finds are your core furniture sources. Accessories are often handmade (although not necessary by you) and older than you are. Meandering through antique barns in neighbouring small towns is your favourite way to spend a Sunday afternoon.
Natural materials like wood and rattan probably have a role to play in your decor choices. Favourite palettes are often muted, but shots of pure white, red and black can smarten-up a modern country look. You have no interest in stowing every kitchen item away behind flush cabinetry — you'd rather hang your copper pots from the ceiling.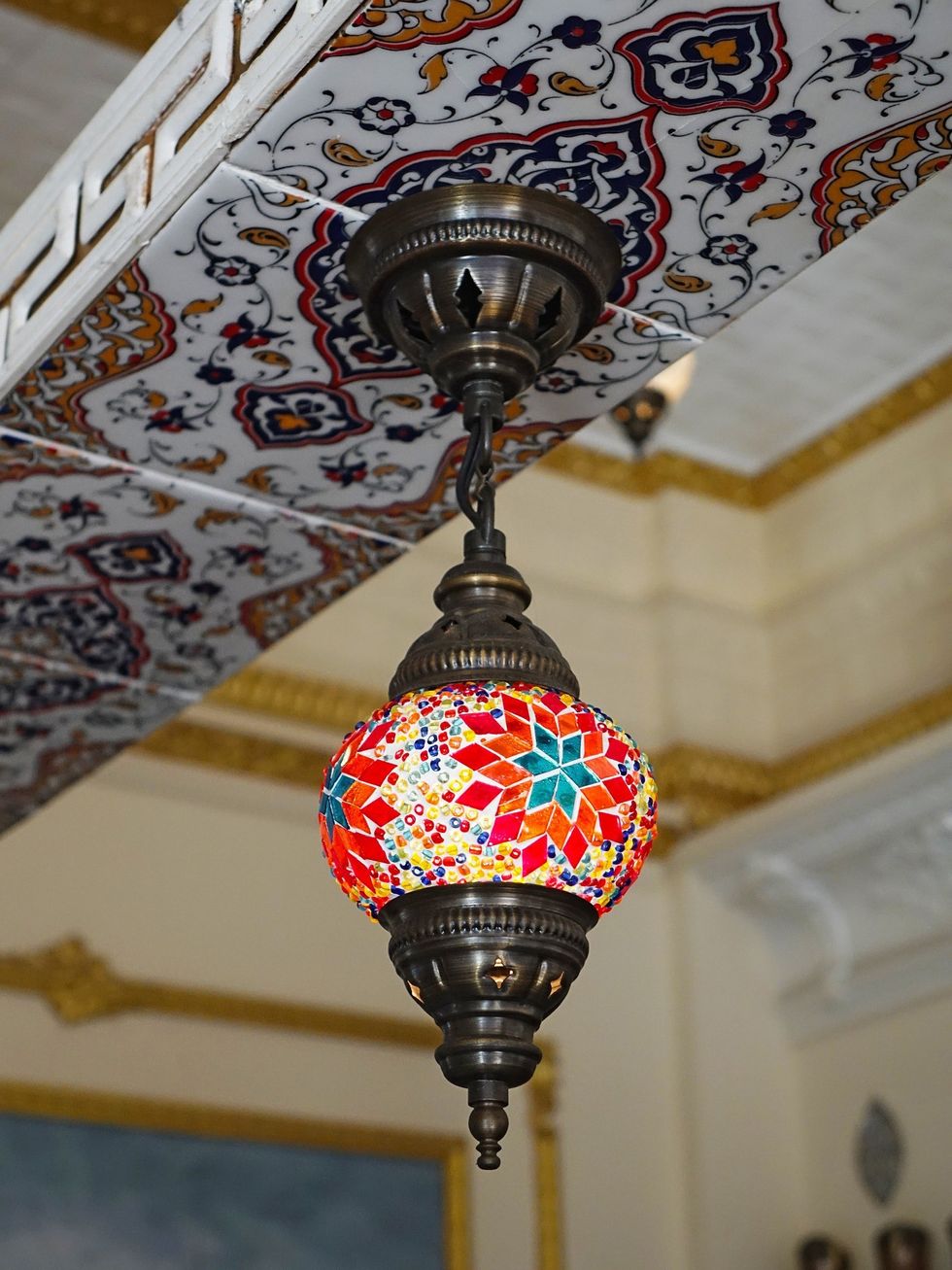 3. Mediterranean
As the name would suggest, Mediterranean style takes its cues from Greece, Italy, France, Spain and the other countries near the Mediterranean Sea. Especially workable if your home has Moorish arches or keyhole cutouts to lay the foundation, your Mediterranean style starts with a colour palette that evokes an exotic landscape: earthy terra cotta and sea-inspired cobalt blue mixed with lavender and sand, olive green, sunflower or the burnt orange of a summer sunset.
Your furniture choices run to chunky, broad-based pieces, and you'd rather eat an Ikea catalogue than shop from it. You don't even know what a "spindle" looks like. Finishes are stucco or Venetian plaster (or rag-rolling for the same effect, of course!) because texture is as important as colour, right? Metals have an historical feel, such as wrought iron or copper, and you love an abundance of tile work so much, you don't stop at the bathroom or backsplash. Seriously, what's more eye-catching than hand-painted tile on the stair risers?
Mediterranean style is bold but dignified and never gauche.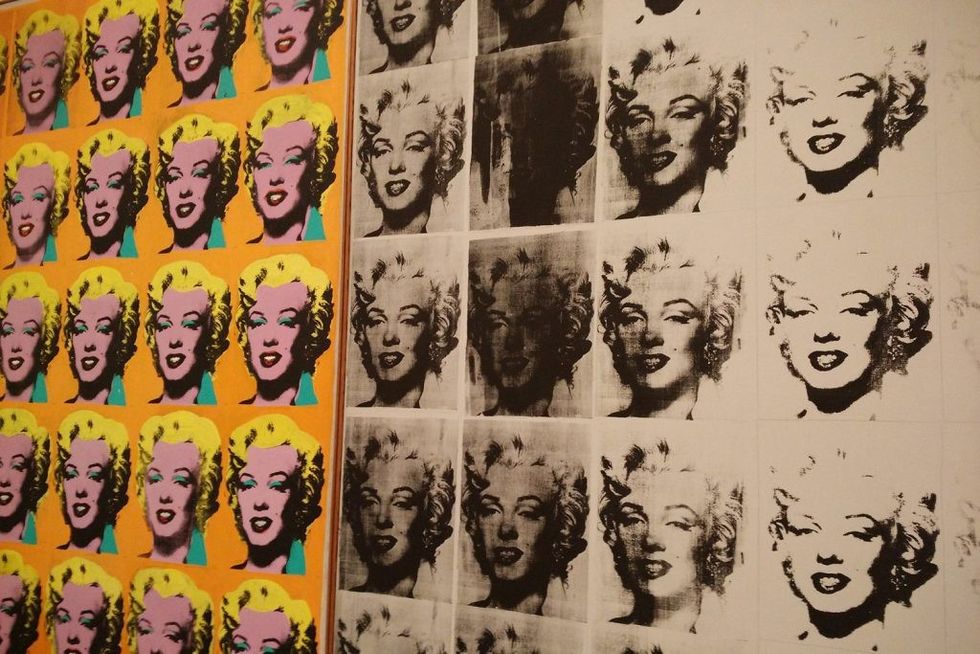 4. Mid-Century Modern
Thanks in part to the TV show Mad Men, Mid-Century Modern style is once again an obsession for many a home-happy decorator. It's "Modern" with a capital "M", not to be confused with small-m "modern" meaning contemporary, as it harkens back to the middle of the 20th century. Some purists will tell you it's limited to the mid-'40s through mid-'50s, but discerning aficionados draw inspiration from the mid-'30s through mid-'60s with great success.
Clean lines with minimal curves dictate your furniture choices (the iconic Eames chair is a primary example) and to get the effect you want, you're not afraid to blow a whole paycheque on one side table.
Often including a seamless indoor-outdoor element, you've recreated the same effect in your city condo using wall coverings and accent pieces with natural motifs. Devoid of flouncy details and rooms kept simple and clutter-free. If your style is Mid-Century Modern, you probably love wallpaper as much as you love to hate but secretly actually love Don Draper.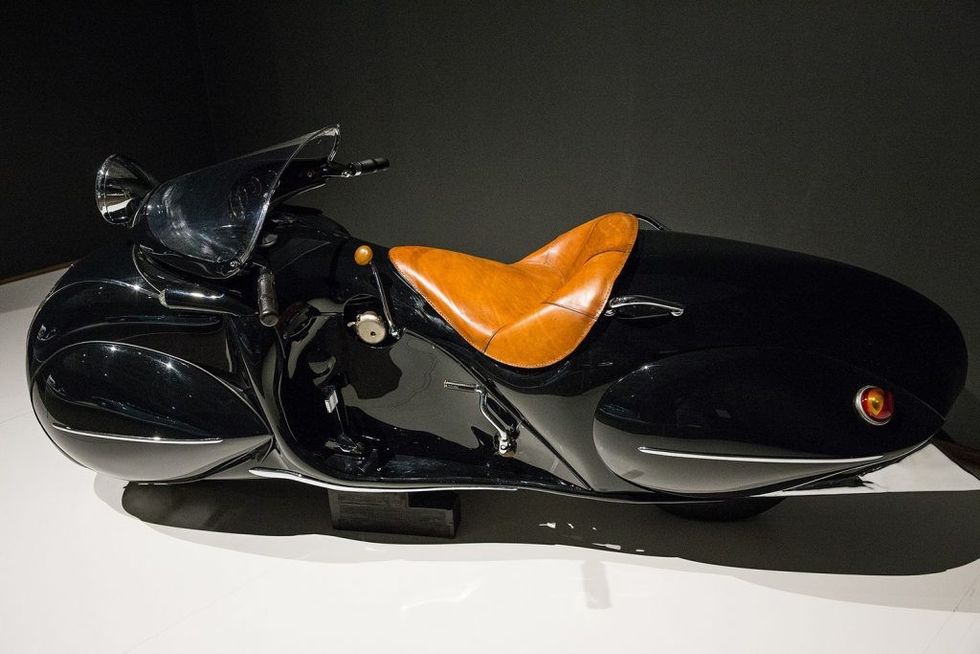 5. Art deco
Art Deco, short for Arts Décoratifs (itself shortened from the Exposition Internationale des Arts Décoratifs et Industriels Modernes held in Paris in 1925), hit the world stage between the First and Second World Wars. Art Deco architecture embraces a highly ornamented verticality epitomized in New York's Chrysler Building, and interiors have the same feel.
Utterly devoid of the romantic, worn look favoured by Bohemians and English Country enthusiasts, Art Deco interiors go bold and make big statements. Hard angles, geometric patterns and symmetry are featured in interiors that include generous helpings of expensive (or at least expensive-looking) metals like gold and steel. If you've got a penchant for Art Deco, you know mirrors aren't just for hanging on the wall — the entire surface of your dresser reflects your taste, pun entirely intended.
Smooth stainless steel, chrome, glass and inlaid wood may mean the hobby you spend the second-most amount of time obsessing about (after decorating, of course) is dusting. A splash of exotic animal skin like zebra is welcome, as are stylized animals on the wallpaper. Love feathers? You may be an Art Deco fan.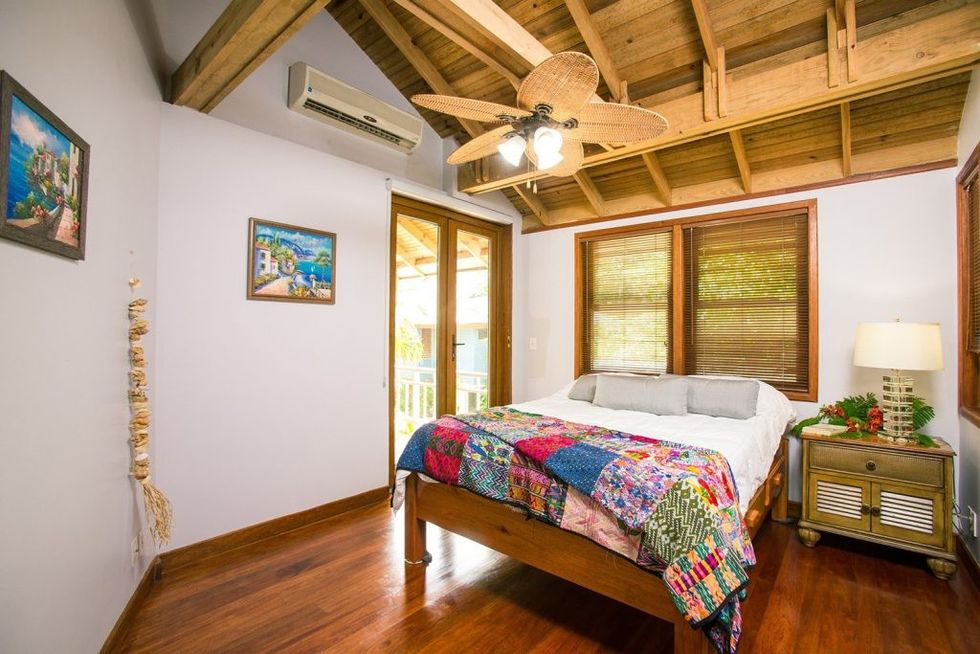 6. Coastal
You don't have to live at the beach to embrace the easy breezy elements of beach style. Organic, light and bright, coastal style lets you surround yourself with natural fabrics like canvas and sisal for a feeling as inviting as a summer breeze off the water. Your chosen colour palette likely features white, blue (especially turquoise or navy) and perhaps red and yellow prominently, but may take accent inspiration from the colourful inhabitants of a coral reef. Great lighting is especially imperative for coastal style, so you can save money on window coverings and spend it on fabulous fixtures instead.
Live-edge tables and bleached, wide-plank hardwood make you positively swoon, and while it may not have turned out perfectly, you don't regret that time you decided to adhere rattan mats to the ceiling. You'd never be so obvious as to scatter seashells on the sideboard, but there's nothing wrong with a spectacular wave painting over the bed or an artfully displayed antique sextant.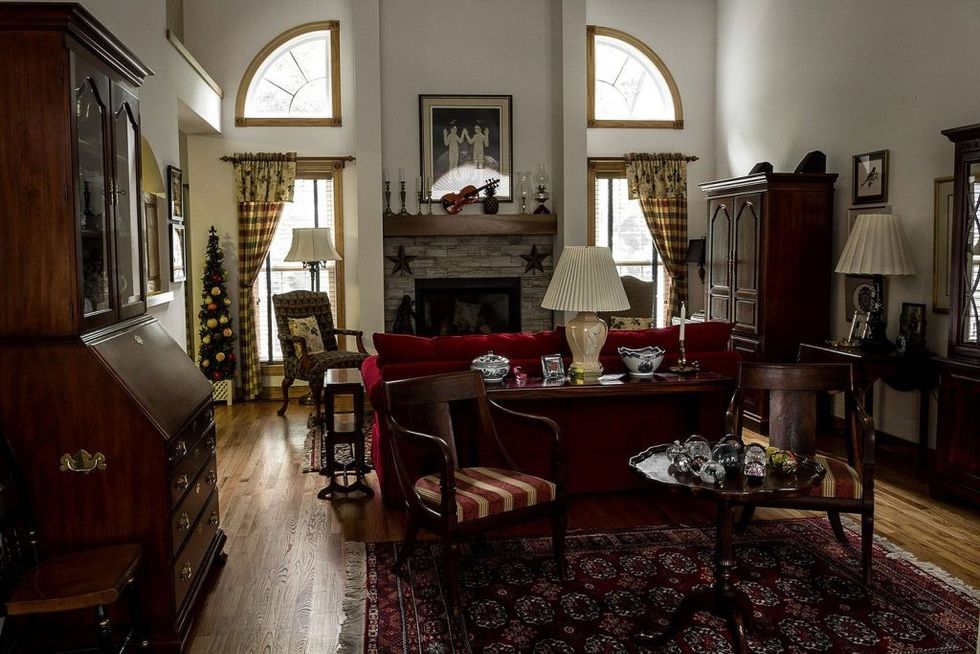 7. Eclectic
These days, "eclectic" is sometimes used as a throw-away adjective to mean hodge-podge, but the heart of eclectic style is you, in all your glorious individuality. Eclectic style takes the very best from other styles, and expertly mixes and matches disparate elements into a coherent space. At its best when contrast and variety are prominent, your eclectic colour palette may take inspiration from the red in a French toile fabric you saw at a consignment shop, a lime-green carpet you spotted on That '70s Show, and a gold gilt mirror frame like the one you obsessed over at the Art Gallery of Ontario.
The key is that they're integrated judiciously.
You may spend the same percentage of your decorating budget at a new-furniture showroom as you do at a second-hand store, because the hallmark of every carefully curated piece in your dream interior is that it was chosen by you for no other reason than that you love it. Far from utter chaos but with a lived-in look, your eclectic interior may be modern and sophisticated, classic and comfy, or somewhere in between, but it's got your name written all over it.
8. English Country
Rustic, relaxed English Country style is anchored in wood and overstuffed furniture that won't give you numb-bum even if you curl up in it on Tuesday and forget to leave until the following Thursday. Chintz florals, stripes, plaid and gingham patterns all make your heart happy, and colour palettes use limited contrast to create a soothing environment that subtly conveys that you were to the manor born, at least in your heart if not in reality.
While some investment pieces may be brand new, you also scour antique markets for framed botanical prints and Gainsborough reproductions. You don't keep your vintage china locked away in a cabinet — you'd rather hang it on the wall — and you took up embroidery just so you can make sure your crewel-work pillows are just-so.
You favour copious fresh flowers in crystal vases all over the house, and never met a dark-stained steamer trunk you couldn't put to good use.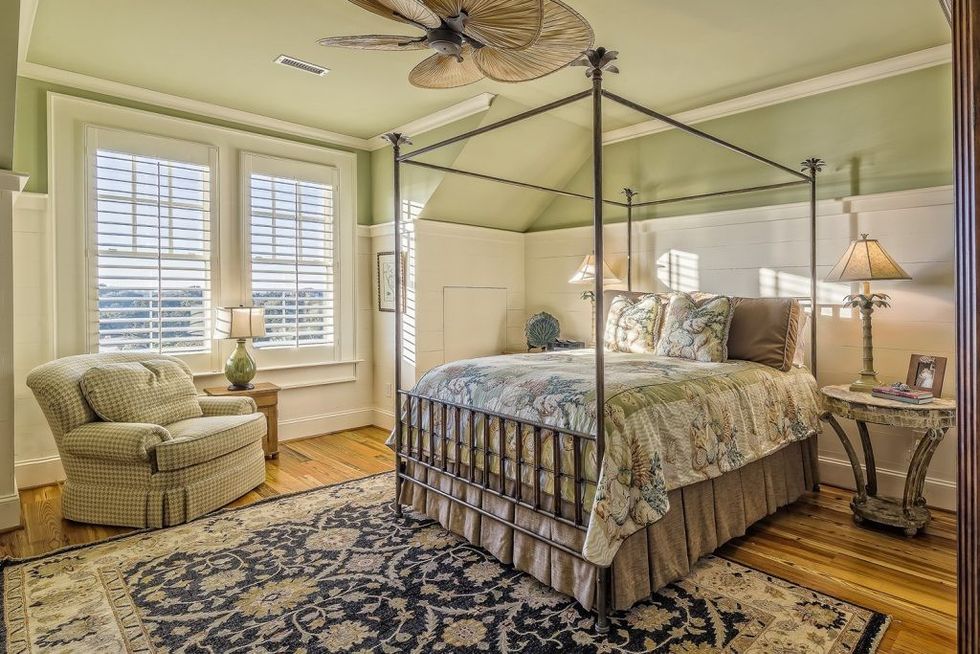 9. Traditional
When it comes to design, "traditional" style doesn't mean staid; rather, it reflects your careful attention to authentic detail and a love of classic silhouettes. If wing-back chairs and claw-footed bathtubs make your heart sing, your style may be traditional. Reflecting classic European interiors of the 18th and 19th centuries, a traditional decor is designed with the comfort of familiarity in mind.
A successful traditional spaces uses symmetry to achieve balance but with a tweak here or there to avoid becoming boring; perhaps your occasional tables are set at an artful angle or your area rug has an irregular edge. You probably actually use the bed skirt that came with your plush toile duvet set, and you may favour a skirt or two on the living room furniture as well.
When people see your home, they naturally think of descriptors like "sumptuous" and "elegant." Abundant wood mouldings? Check. Lots of well-stuffed cushions? Check. Fabric curtains? Elaborately carved furniture legs and candle stands? Ivory walls? Check, check and check!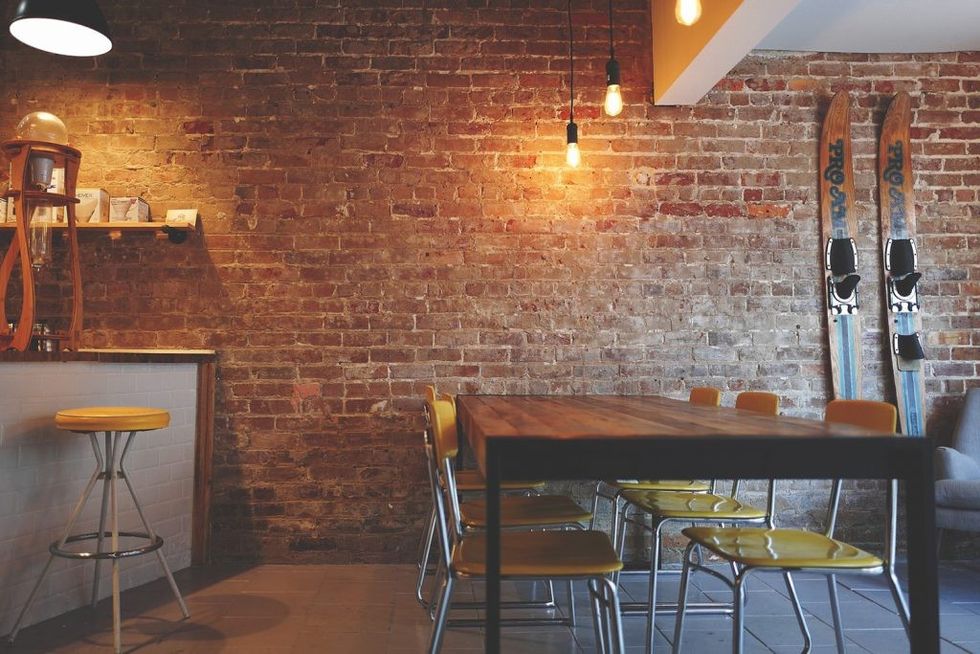 10. Industrial
If you think building materials are as worthy of highlighting as furniture pieces, your style may be industrial. Especially appropriate in urban spaces like live/work lofts and condos that once were manufacturing plants, industrial style takes its inspiration from functionality as well as form. You would sooner cover the Mona Lisa than cover up your exposed duct work, and fully embrace the notion that concrete is the perfect finish for a floor or kitchen counter.
Your space may have an unfinished look, but au contraire — each piece and detail is selected to create a chic, warehouse-inspired environment. Your preferred colour palette is neutral, and you don't believe that white is just for primer; rather, it provides the perfect contrast to the pipes overhead and the metal grommets on your DIY bookshelf.
As well as a means of transportation, your bicycle provides a nifty design element when you hang it from the ceiling, and you got your stainless steel dining table from a restaurant supply shop. And did we mention how much you love metal? You love metal. A lot.