Torontonians are considering cottages instead of city homes and we can't blame them. With gorgeous waterfront properties like this one near Toronto, we'd seriously consider a 1.5-hour commute.
Located in Brighton, this French Country-style estate boasts four bedrooms and three bathrooms across a sprawling 2.83 acres. The two-storey home also includes 53 feet of waterfront, a dock and a lagoon-style pool. Needless to say, this place is a swimmer's paradise.
---
Price: $1,550,000Address: 107 Stewart Rd.Brokerage: RE/MAX Lakeshore RealtyAgents: Sydney Fairman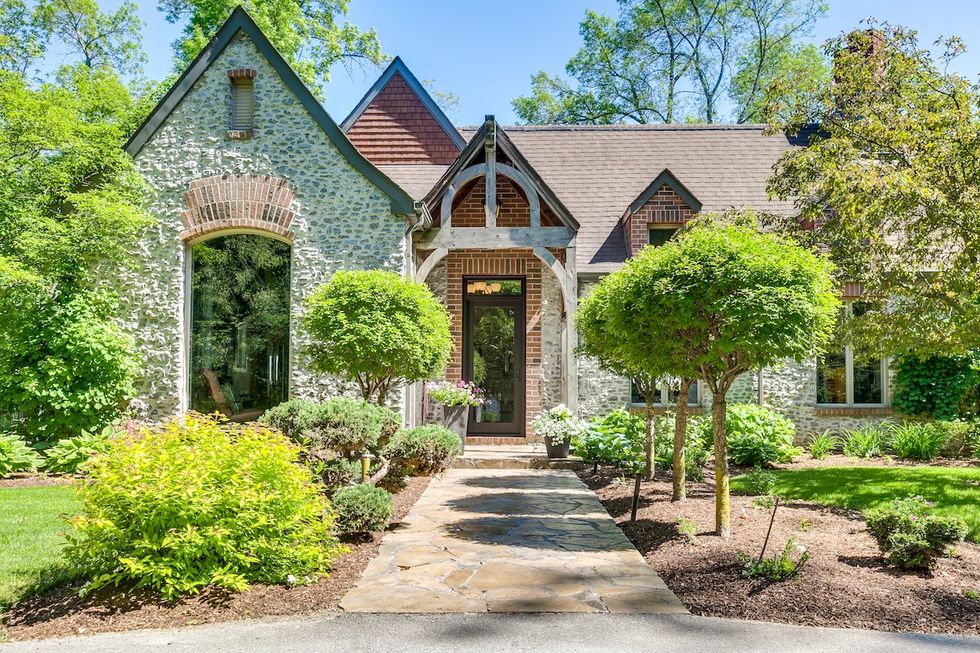 All photos courtesy of MAC Media.
The front facade of this stunning stone estate will make you believe in love at first sight. The property, which was design by Jack Arnold, oozes sophisticated style.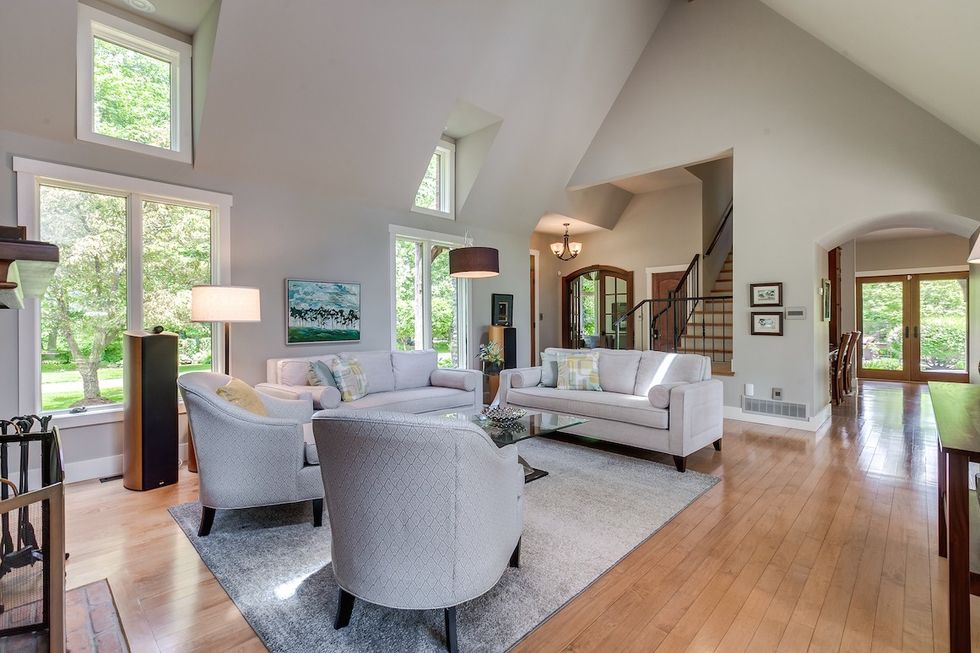 Once inside, the warm and inviting look of the home continues with this cozy room complete with a wood-burning fireplace.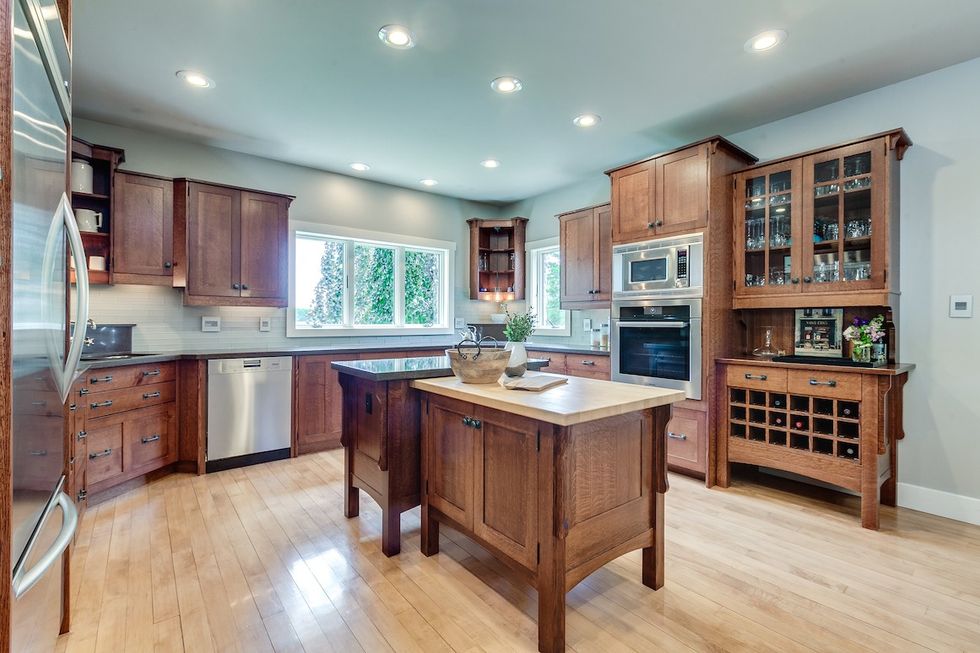 The kitchen is just as inviting with its custom cabinets and stainless steel appliances. There's even enough room in here for a wood dining table and computer station.
This workstation is perfectly located within the kitchen, making it a great spot for homework.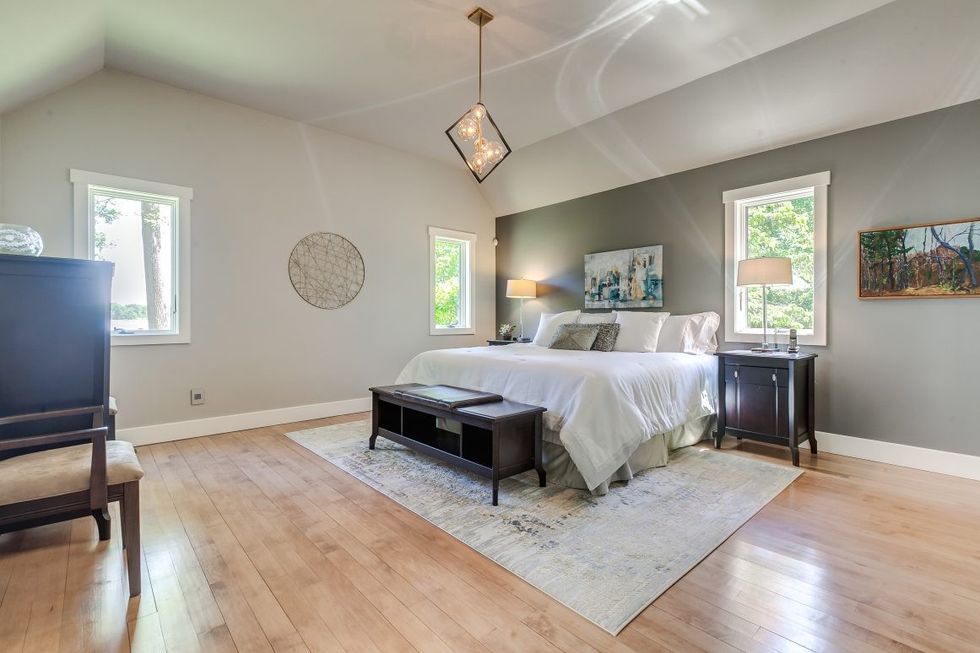 The master bedroom is also located on the main floor, while the remaining three are on the second level.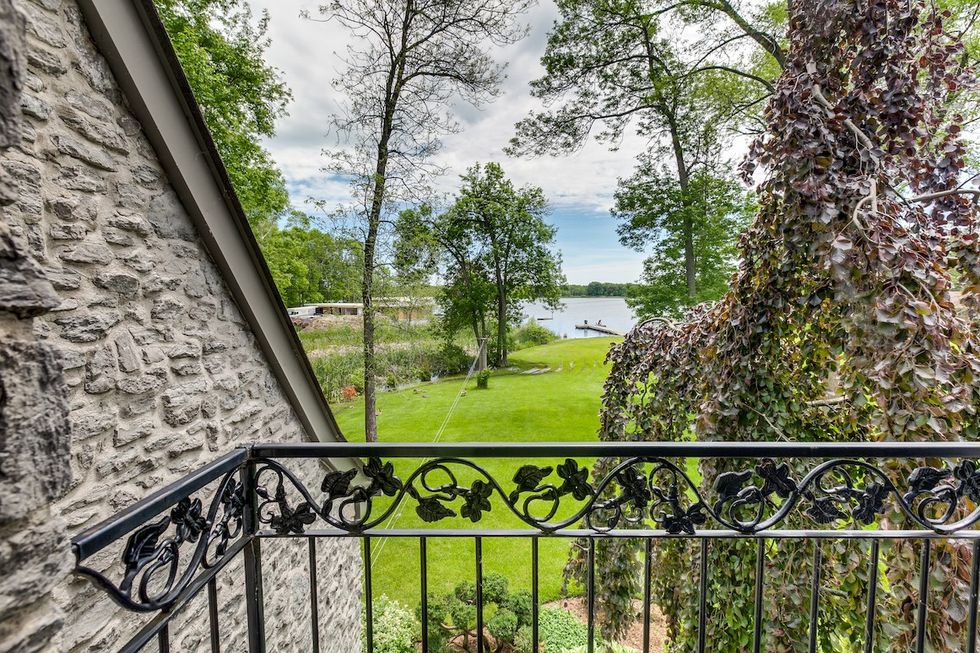 The upstairs bedrooms also have their own beautiful balconies. Who wouldn't want to wake up to this?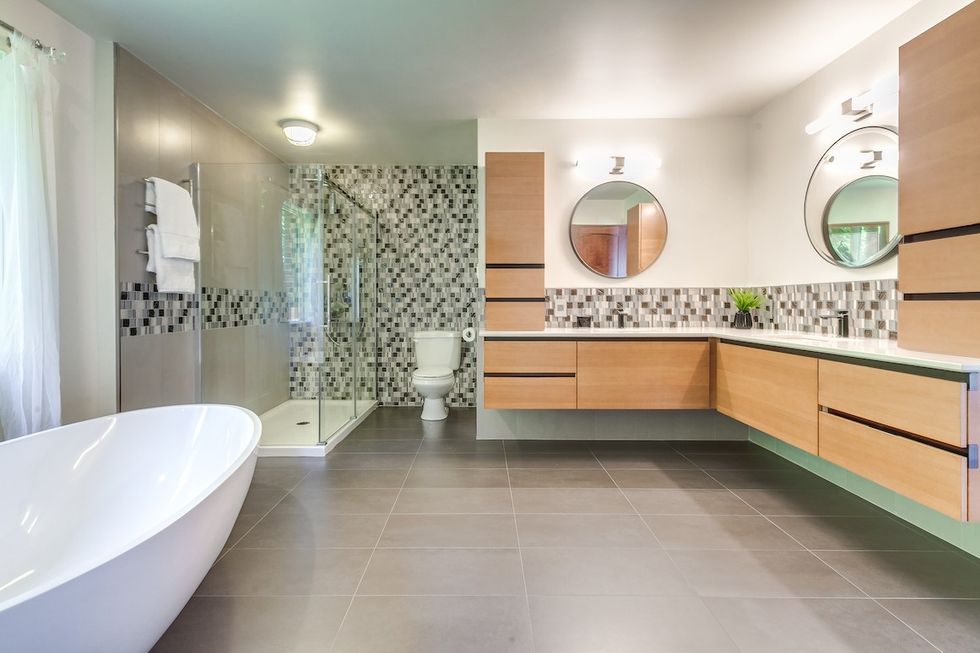 Worried about the washroom situation? This spa-like bathroom should put you at ease but be warned, the home is run on a septic system.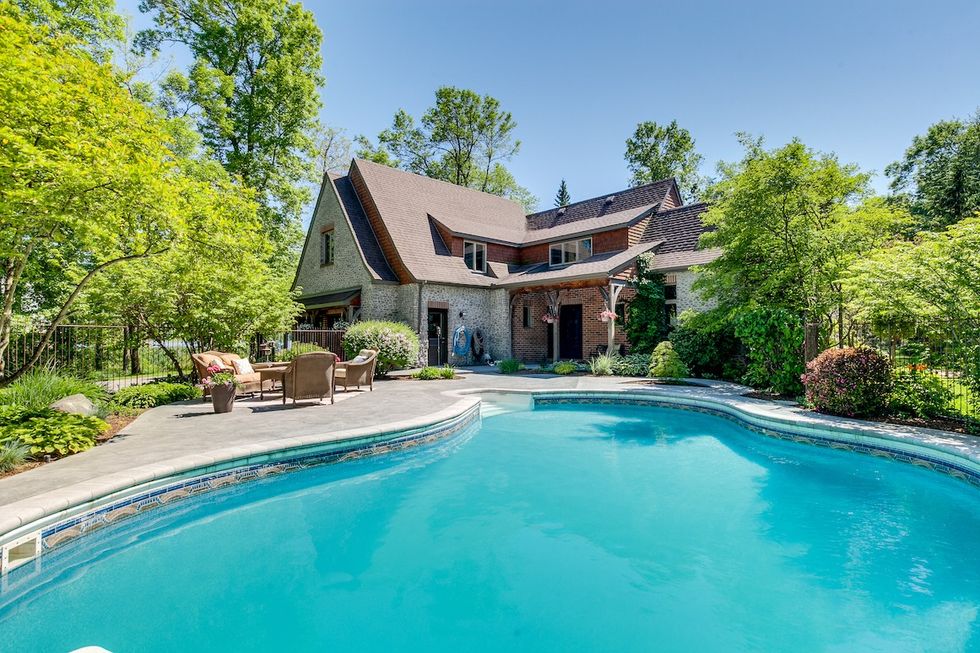 Heading outside you'll find the pool and back patio.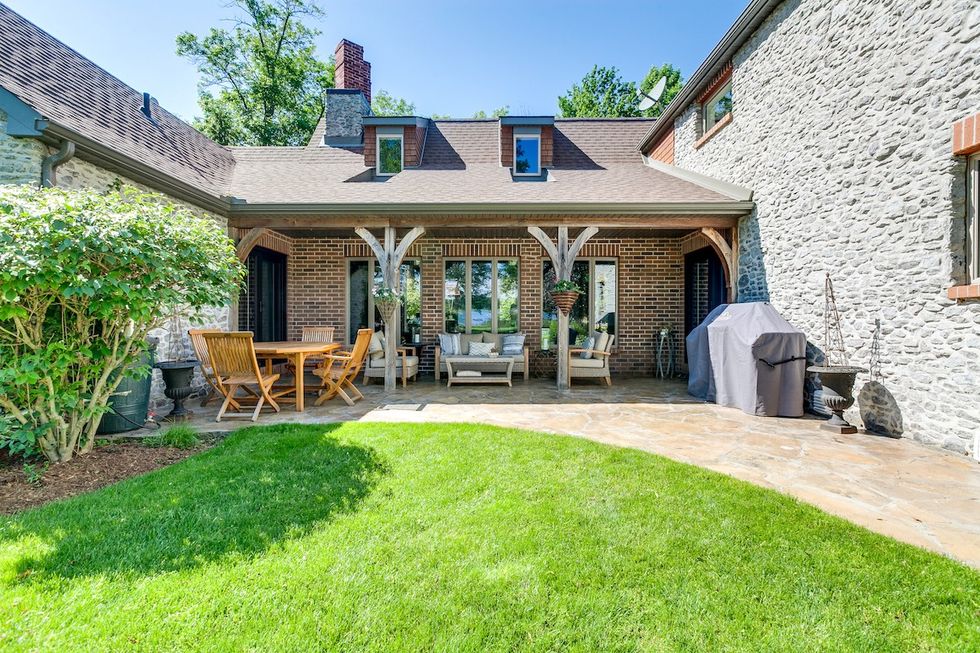 With so much space on this property, there's plenty of room for a second outdoor living space that's perfect for entertaining and dining.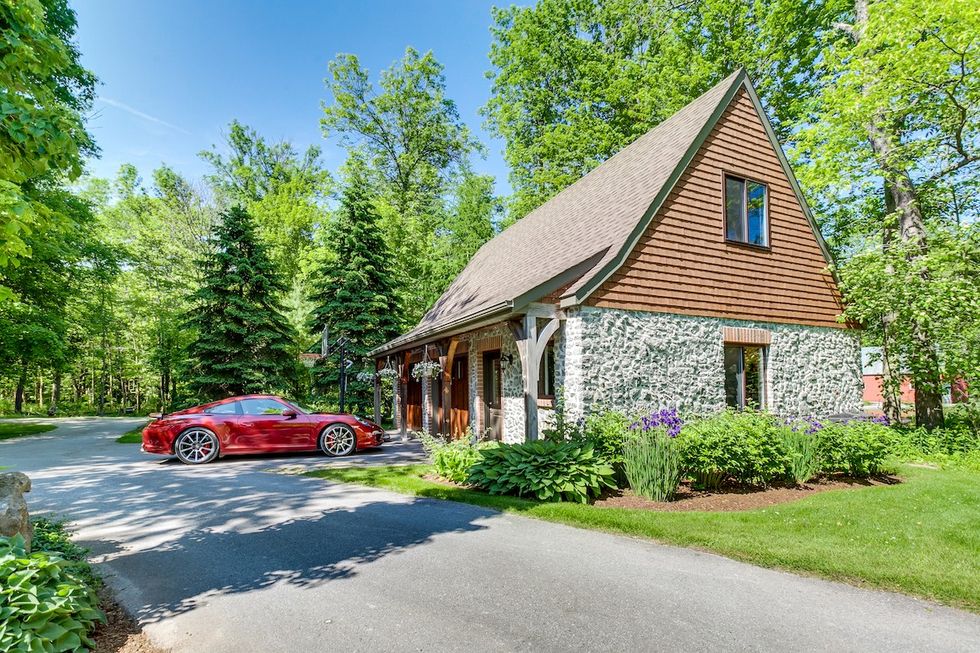 Before you leave, stop by the garage. The detached parking space is so big it can easily be mistaken for a guest house.
Leave the car in park, we're staying!
Listed Country