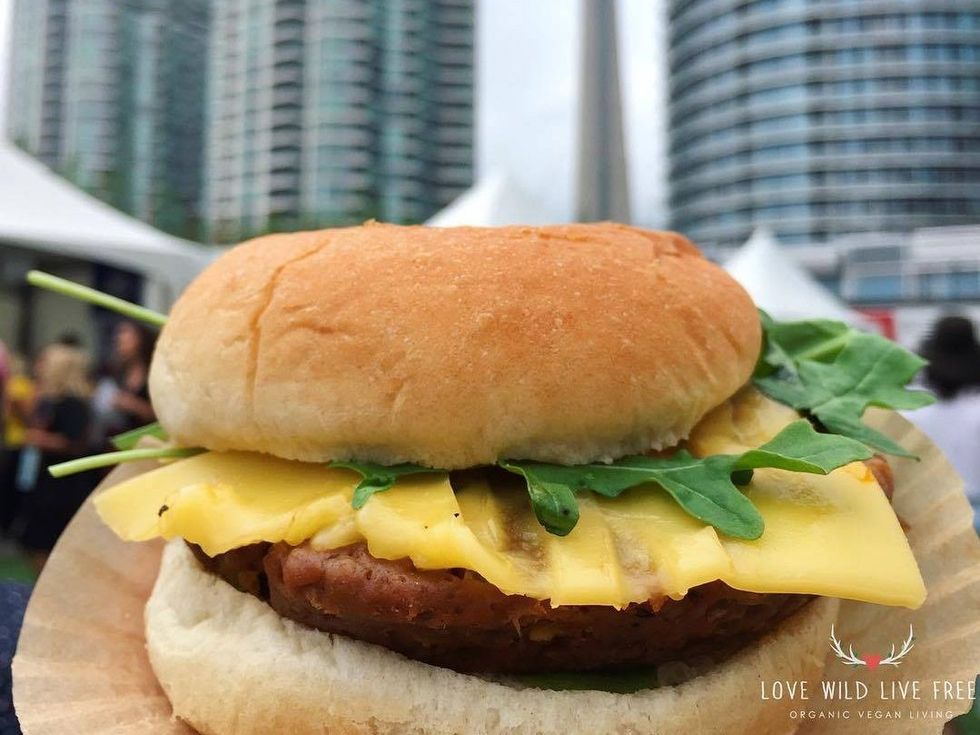 (All photos courtesy of Veg Food Fest via Facebook.com)
North America's largest vegetarian food fest returns to Toronto Friday (through the weekend) — and at least 40,000 people are super excited.
---
Where: Harbourfront CentreWhen: Friday 4 p.m. to 9 p.m., Saturday 12 p.m. to 9 p.m., Sunday 12 p.m. to 7 p.m.Admission: FREE!
Proudly citing itself as North America's largest celebration of all things veg, the Vegetarian Food Festival is presented by the Toronto Vegetarian Association, and attract about 40,000 visitors each year.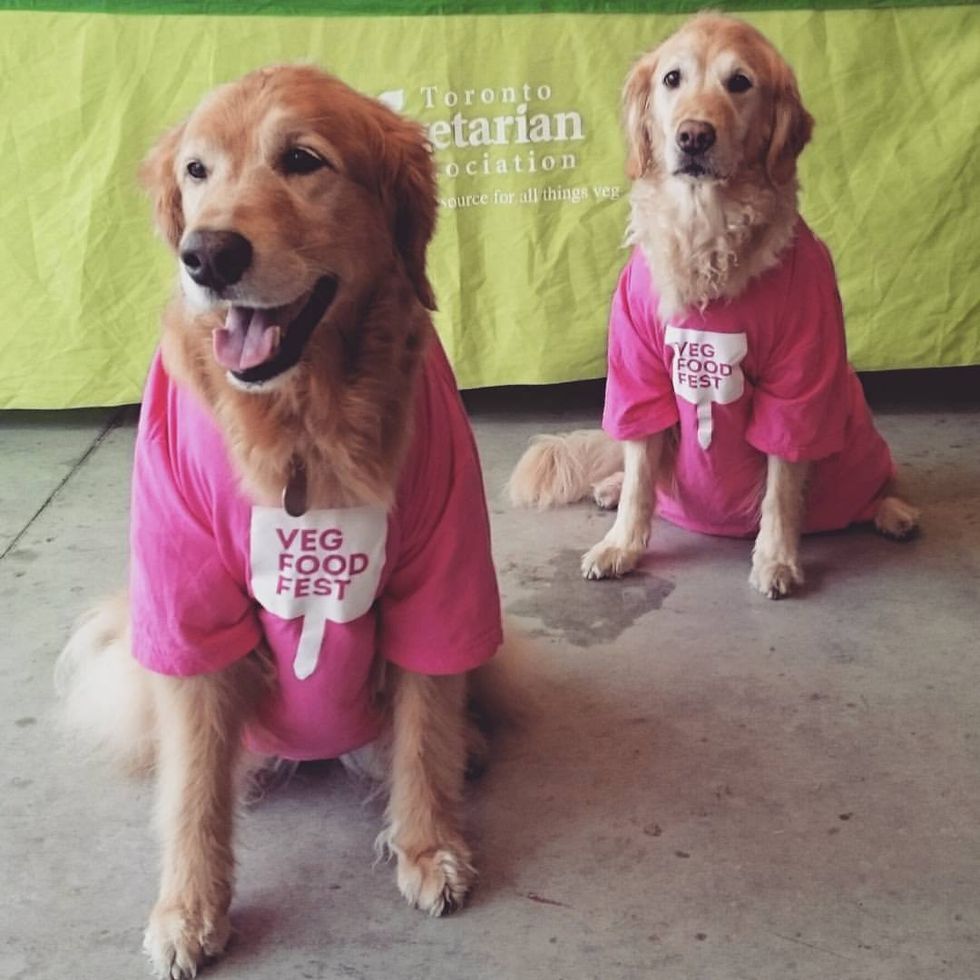 It hasn't always been this big though.
It all began in April 1985, when 500 people gathered at the Kensington Campus of George Brown College (now the Kensington Market Lofts) for the Toronto Vegetarian Association's first Vegetarian Food Festival.
The event featured 10 cooking demonstrations led by local chefs and restaurateurs, along with a screening of The Vegetarian World, a 1982 documentary narrated by William Shatner. (Or shall we say: Narrated. By. William. Shatner.)
And what a difference some time can make.
The Fest now takes place at the Harbourfront Centre, and promises more than 150 vendors dealing in all sorts of meatless eats and ethical goods.
But that's not all, there are also 40+ hours of presentations, workshops, speakers, and music curated by Toronto Downtown Jazz.
Toronto Veg Fest have previously showcased leading international animal advocates, experts in nutrition, best-selling cookbook authors, award-winning documentaries, even feats of strength.
The festival has been a launching point for local businesses and an annual destination for vegans, vegetarians, and veg-curious eaters.
Toronto