---
The who's who of Toronto's pre-construction real estate scene united in celebration at the Lake House at Budweiser Stage on July 25 for a high-profile brokerage launch.
Brokers, developers, and real estate marketers -- many of them old friends and long-time industry colleagues -- were in their finest form for the breezy brokerage launch party for Pivot Real Estate Group in collaboration with the launch EMT Consulting Inc. 
With the former helmed by celebrated brokers Louis Nguyễn and Rose Ha Le and the latter founded by industry veteran Elliott Taube, the two new companies are giving Toronto's real estate industry something to talk about. Since its launch just over a month ago, Pivot Real Estate Group has already become a major player in the pre-construction condo world.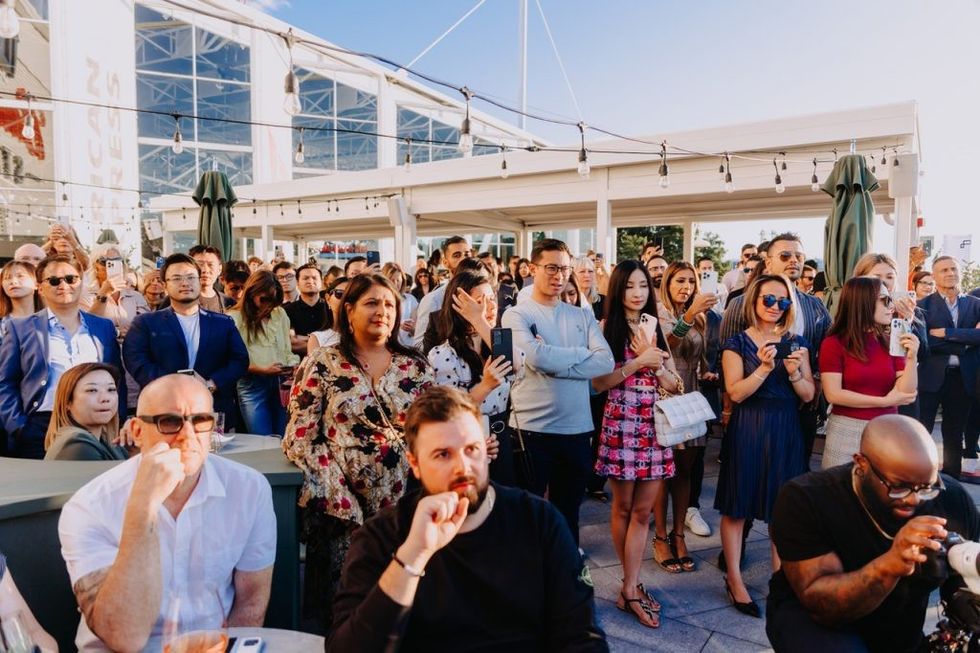 With the backdrop of Toronto's skyline and the shoreline of Lake Ontario, the new members-only venue felt decidedly special -- an appropriate one for the occasion.
"If you've ever done business with Elliott, Louis, or Rose over the years, you know they sell some of the absolute greatest real estate in the city," said Danny Roth, publisher of STOREYS, when welcoming the crowd. "If Elliott is involved, it's the place to be. We're here tonight to celebrate the best of the best."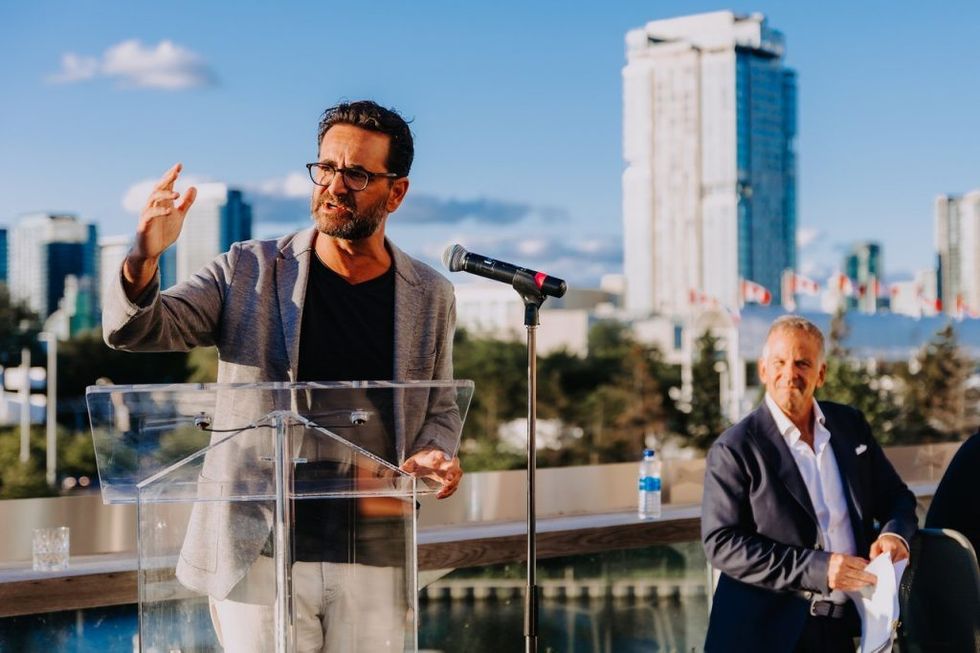 Danny Roth, Publisher of STOREYS
Taube has made a name for himself in Toronto's real estate marketing industry over the years. While he's no stranger to industry events, this was the most meaningful for him. 
"I've been so fortunate over the years to host many great real estate events, but tonight is so special because we are here to celebrate a collaboration that was years -- decades -- in the making," said Taube. "I am so pleased to share this moment with everyone because this night wouldn't have happened without you. The main reason we are here is because of the partnerships we have formed over the years as we continue to build this amazing city that sits so proudly behind us."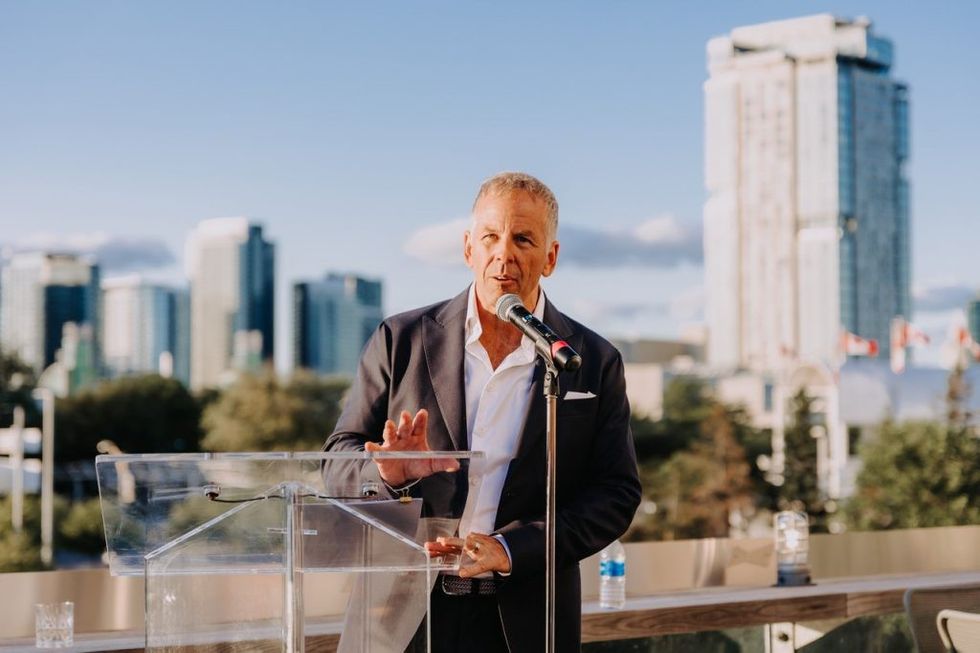 Elliott Taube
Taube documented his start into real estate -- back at a time "without computers and when interest rates were double digit" and he was doubling a bartender -- and how a girl who would one day become his wife suggested he try selling new homes after re-sale didn't exactly go well for him. "This was the best advice I ever took," he says of his now-wife Tracy's words of wisdom. 

Taube's career in the pre-construction condo world saw him move from a sales rep to management to vice president and to president, working on some of the Greater Toronto Area's most important and most iconic projects. 
In what he calls the final stage of his career, Taube said he is looking forward to continuing to work with "the best in the business," but under a new identity and new company banner. Taube will advise Pivot Realty Group and its clients through EMT Consulting. 

"Pivot is an old company, but with a long history and has already become one of the largest sales and marketing companies in the city," said Taube on a call with STOREYS. "This is the result of the continued collaboration of decades of experience of work in the field."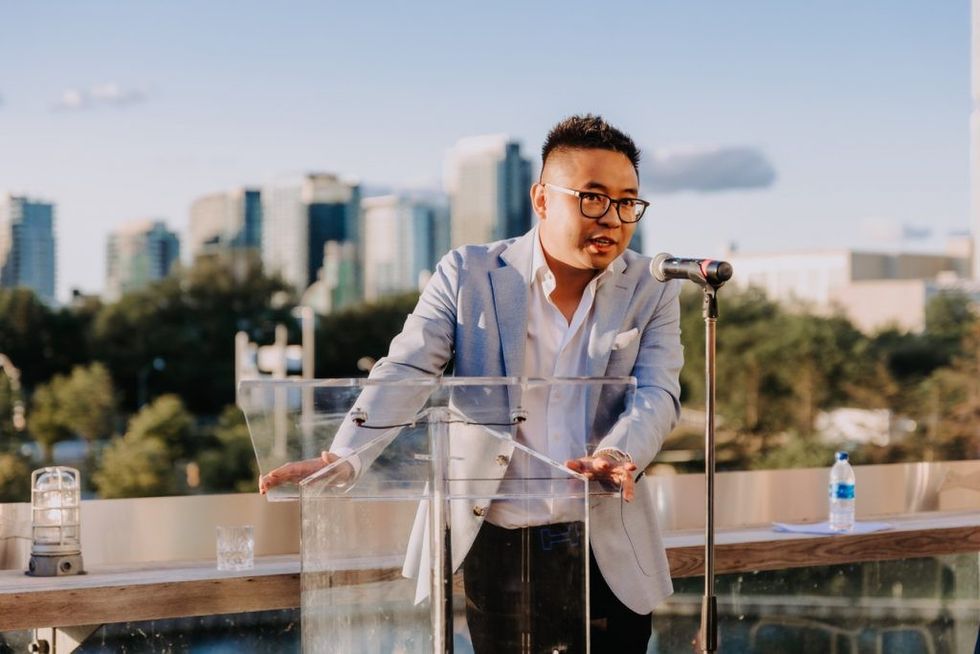 Louis Nguyễn
When addressing the crowd at the launch, Pivot's Louis Nguyễn expressed his gratitude for having signed over 10 well-known Canadian developers in their first 30-days of business. "And for potential clients in the room, we still have more capacity," he said, half-jokingly.
He describes the "key success" of Pivot as something that has stemmed from the fact that the entire Pivot Realty Group senior executive team started from the bottom and worked their respective ways up Toronto's ever-competitive real estate ladder. 

"We understand what our sales staff needs, what our co-op agents need, what our head office needs, what our developer needs, and -- most importantly -- what our buyer needs and that's how we've been successful in delivering these services to you," said Nguyễn.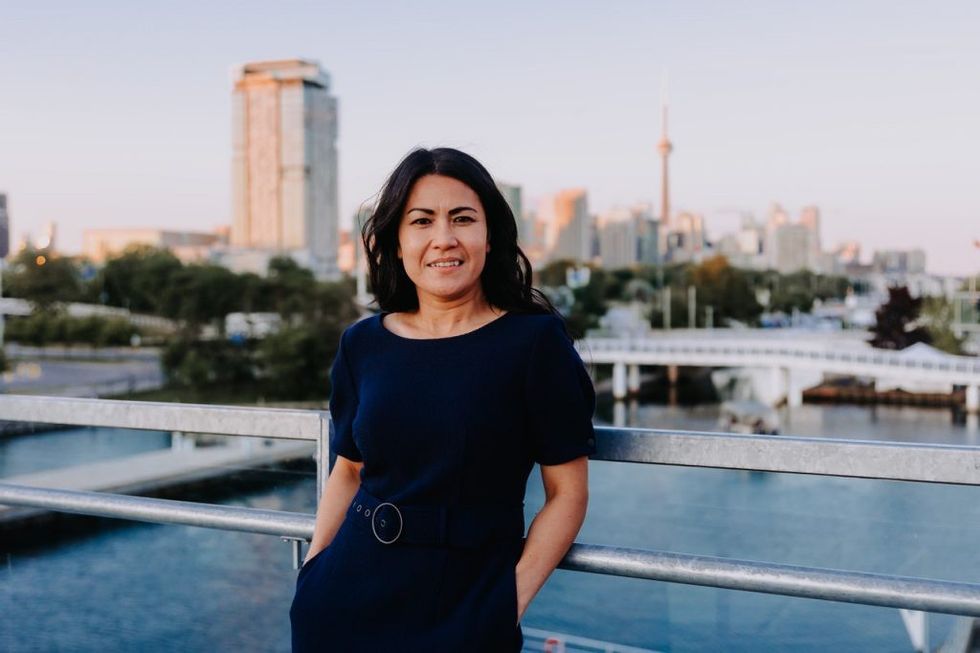 Rose Ha Le
The high-energy brokerage launch left guests well-fed, inspired, and excited for the future of real estate and city-building in the GTA. 
Real Estate News