Toronto realtor Matthew Wise pulls no punches.
He doesn't suffer fools, and he tells it like it is.
---
Frequently, he tells it like it is, in a room full of people telling it like it isn't. He peddles the truth, sometimes harshly, often hilariously…but always with his client's best interest in mind.
Matthew Wise is one of Toronto's most successful real estate reps.  And he might just be the crabbiest, as well.
"A few months back, I was with a client in the west end neighbourhood of Babypoint.  Do you know how they pronounce B-a-b-y-point, out in Babypoint?"
We've barely begun our interview, and Wise is already in a dither, railing about the fact that Babypoint is pronounced, 'B-a-b-b-y-point'.
"Have you ever heard anything more pretentious than that?"
I suggest to Wise that it really doesn't bother me and that perhaps he's just being crabby.  But I pronounce it, 'c-r-a-b-y'.
This really gets him going.
"There is so much bullshit in this industry," laments Wise. "People are so crazy and cutthroat, and they lie non-stop. I've just never understood that."
Full disclosure, I knew Wise in my youth. And he's always been this way.
Smart, caustic, and funny as hell, you expected him to hold court and to cut to the truth of a situation. You expected him to stick up for you, and to dress down those who didn't.  You expected him to succeed, but what you might not have expected was…for him to become a real estate agent.
"I fell ass-backward into it," recalls Wise. "I had a BA from York and was doing sales in the dry-cleaning business. Michael Kalles saw my potential, and suggested I sell something bigger than tablecloths and napkins."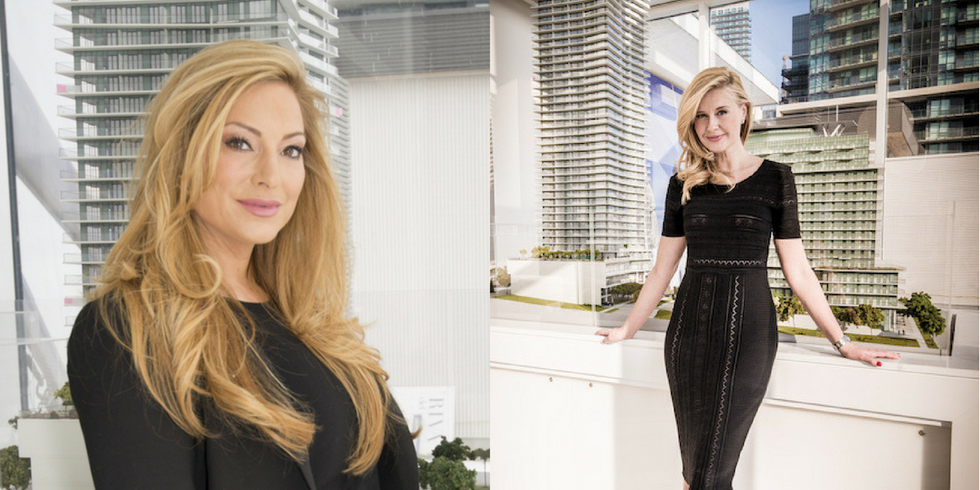 Wise joined the team at Harvey Kalles Real Estate and, from day one, his candour and sense of perspective set him apart.
"Look, I understand that buying a house is a major decision," explains Wise. "And I know that it comes with a lot of emotions. But those emotions rarely help a situation, and unlike some agents, I work to quiet them. I want my clients to make reasoned decisions based on hard facts, and I'm just not going to treat them like a baby. Or… like a babby."
Wise expects the same candour in return and is perturbed when a client leaves him guessing.
"The thing that drives me crazy is when a client lies about what they can afford. Actually, wait…there are way more things that drive me crazy."
Here's a partial list of the things that drive Wise crazy:
"Real estate news is reported in a macro sense.  And yet, we always apply it to our market in Toronto, and panic sets in. I've coined a term for it – 'fake news'."
'Busy' Agents
"I swear, the next agent who tells me how busy they are…We're all busy! I'm a father of three kids, all at different schools…I have an ex-wife and a girlfriend. My work has me running everywhere, and - great…now I'm an agent saying how busy I am.
Annoying Agents
"It kills me when I see an agent walking their client through a kitchen or a bathroom, and saying, "This is the kitchen... That's the bathroom."  If you're a potential buyer and your agent is stating the obvious like that, find another agent. And if you're an agent stating the obvious like that, find another career path."
Millennial Agents
'Why do young agents not know how to pick up the phone? Real estate deals are complex, nuanced transactions, and it's just not the kind of thing you can settle by text.  It drives me crazy when my phone calls are returned by text. Is there an emoji that can capture how much this annoys me?"
For someone as easily rankled as Wise, he's actually rather averse to conflict. And when it comes to listening to his client's needs, Wise is, in fact, attentive and empathetic.
"I've known Matty for a long time and have done a lot of business with him," says Jordan Pearl, Managing Director of the Pearl Group. "I like using him because of the unorthodox way he conducts a negotiation. It may not always be pretty, and some feelings might be bruised, but I can always count on him to get a great deal for me."
When it comes down to the biggest decision of your life, it's good to have a truth-teller in your corner. And if they can make you laugh along the way, that doesn't hurt either.
Matthew Wise is no introvert, but his record of success speaks louder than anything.
Industry Profiles