---
The Canada-wide average one-bedroom rental increased by 4.4% to $1,807 in January, according to a report from Rentals.ca and Bullpen Research & Consulting latest National Rent Report.
Rents declined in December, as is customary during the extended holiday period, but it was all business as usual by January. Fears that the Omicron variant of COVID-19 would torpedo the economy and result in another protracted lockdown proved overblown and tenants wasted little time searching for new abodes.
(The report cautions that annual rental increases will appear outsized because rents declined precipitously before Canada benefited from mass vaccination.)
Of 35 cities, Toronto finished with the second highest rents after Vancouver. The average monthly cost of a one-bedroom rental in Canada's biggest city was $2,027, with two-bedrooms apartments renting for an average of $2,769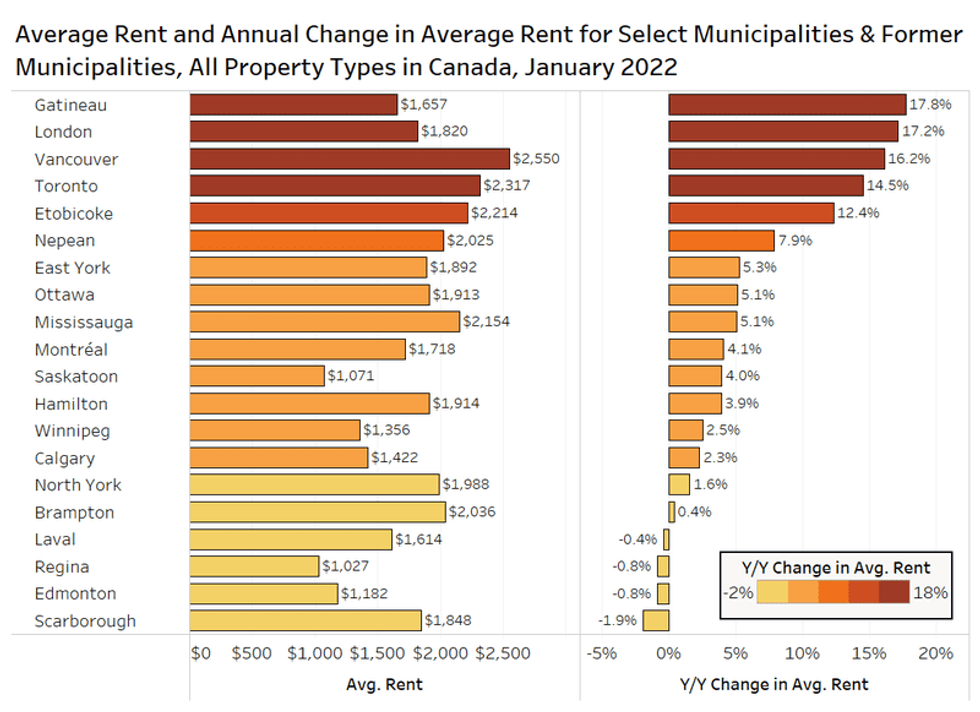 In Toronto, the single-family rental homes averaged $3,344 in January, increasing by 8.8% from $3,073 in 2021, while condo rentals rose by 13.6% to $2,533 from $2,229 a year ago. Purpose-built rental apartments averaged $2,143 in January, growing by 5.7% from $2,027 a year earlier.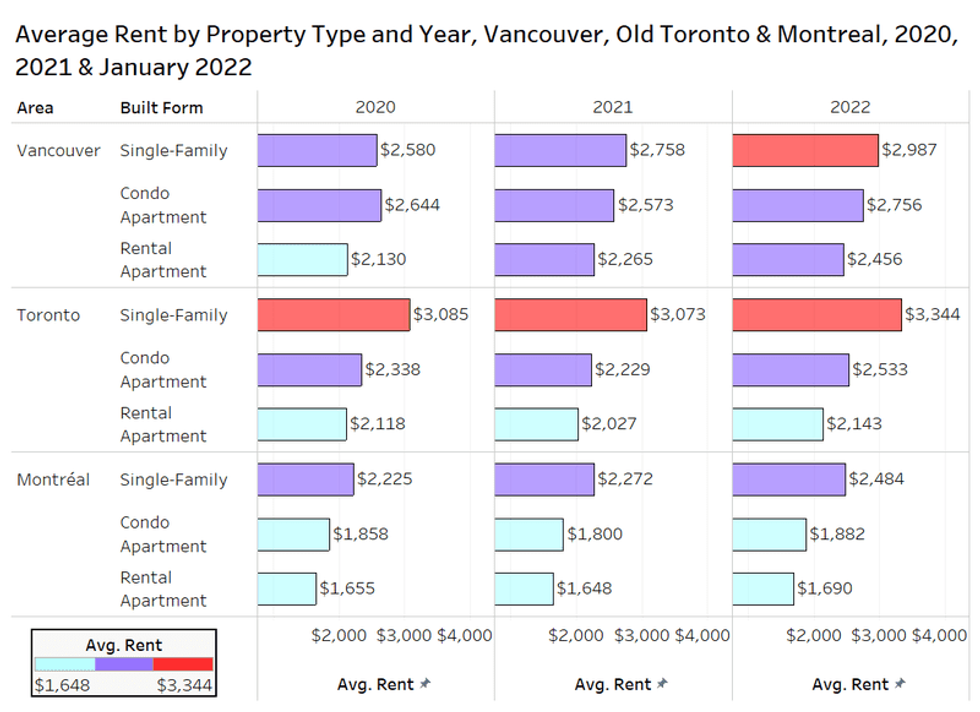 Downtown Toronto bore the brunt of rental declines during the pandemic, dropping by 21% year-over-year in January 2021, however, the average rent per square foot increased by 19% in January to $3.70.
The remainder of the Greater Toronto Area moved similarly to downtown Toronto; the average rent per square foot increased by 12.8% from $2.90 in January 2021 to $3.27 last month.
The average rent per square foot was 7% higher in January 2021 than the rest of the GTA, and it nearly doubled to 13% last month, however, it's well below the January 2019 level of 26%.
Ontario had Canada's second-highest average rent last month at $2,110, increasing by 9.7% year-over-year.
Real Estate News