---
There's no doubt that Toronto realtors get creative when trying to market small condo spaces, and there's no better example of it than a listing for a downtown one-bedroom that recently hit the market.
The unit, listed for rent inside 8 Telegram Mews in Toronto's City Place neighbourhood, boasts 550 sq. ft with a sizable bedroom, in-unit washer/dryer, a 68-sq.-ft balcony, and a study. The "study" in question, however, is in fact a shallow closet with its doors removed and a desk placed inside. In the listing photos, the closet's clothing rack can be seen still hanging up above the desk.
As employees continue to work remotely, home office space is in high demand for some buyers. And this closet/study space is certainly an interesting way to market to them. The apartment is listed for $2,500 per month and the listing notes that it can come furnished as pictured, meaning the desk and its accompanying office chair can be yours.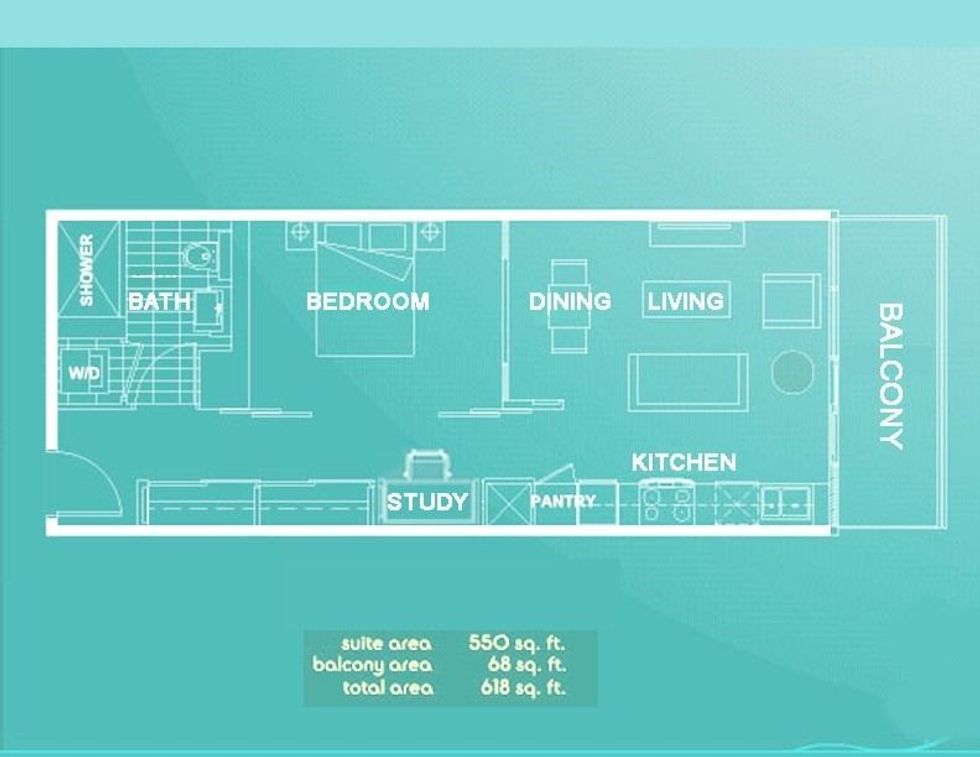 Bay Street Group Inc.
Interestingly, the listing also specifies that this is a "no pet" rental, however the building itself is pet-friendly, meaning any "no pet" clause would be void.
The listing agent did not respond to request for comment.
Although a study, by definition, is a room of its own, this wouldn't be the first time a Toronto realtor has used attractive-sounding terms rather loosely when marketing a small condo space. A quick browse through Toronto's condo listings will reveal several units advertising small nooks, foyers, and even hallways as dens.
The Real Estate Council of Ontario (RECO), the province's regulator for real estate professionals, enforces misrepresentations in real estate advertising. Although it would not comment specifically on the 8 Telegram Mews listing, a spokesperson for RECO said that buyers should regard a listing's information, description, and photos "as a mere snapshot."
"All features of a property advertised by a brokerage must be technically accurate and not misleading," the RECO spokesperson said. "While the seller's representative can't misrepresent the property, it's reasonable to expect that a property will be showcased in a way that may appeal to prospective buyers. As with all those who use sales and marketing techniques, agents will do their best to promote the property to buyers and may use creative terms to make a property more inviting."
RECO recommends that buyers work with their agent to ensure the property meets their needs, including doing an in-person viewing. The regulator can take action on misrepresentative listings if a complain has been filed, but the outcomes can vary.
"The outcomes of complaints about misrepresentations in listings would range from no action to ad corrections or removal, resolutions with affected consumers, warning and education, and discipline proceedings," the RECO spokesperson said. "It depends on the individual nature of the complaint, the impact, whether it led to damages etc. If it was done unknowingly, we would see if education was appropriate and follow a progressive discipline approach."
In the case of the study closet, it's very clearly, well, a closet, so the likelihood of someone feeling duped enough by the strategic desk placement to submit a complaint seems rather low.
Toronto