Editor's Note: This article originally said 63 Canadians were killed in the crash of Ukraine International Airlines Flight 752 on Wednesday. However, Canada's foreign affairs minister says that based on the latest information available, 57 Canadians were killed. This article has been updated to reflect that. 
A Toronto realtor has been confirmed as a passenger on the Ukraine International Airline flight from Tehran to Kiev that crashed in Iran on Wednesday morning. The crash killed all 176 people on board, including 57 Canadians.
---
On January 8, flight PS752 from Tehran to the Ukranian capital of Kiev disappeared from radar a few minutes after departure from Tehran International Airport at 6:10 am local time.
READ:3 Ontario Realtors Among 57 Canadians Killed In Ukraine Airline Crash In Iran
According to Forest Hill Real Estate Brokerage Inc., Mohsen "Moh" Salahi, an agent with the company, was a passenger on the flight. He was travelling with his wife Mahsa Amirliravi.
"It is with a heavy heart that we announce the passing of one of our agents Mohsen Salahi, and his beautiful wife Mahsa Amirliravi, who were a tragedy of the plane crash," reads a Facebook post from the Toronto brokerage.
"Our heartfelt condolences to all the family."
A spokesperson from the Toronto Real Estate Board (TREB) confirmed to Toronto Storeys that Salahi was one of its members and was "in good standing" with TREB.
Salahi and three others on board the flight were realtors from Ontario, two of which were from the York Region, and one from the Greater Toronto Area (GTA).
The Ontario Real Estate Association (OREA) confirmed the identities of its three members who were on board the flight, which included Faezeh "Fran" Falsafi, Iman Ghaderpanah, and Suzan Golbabapour.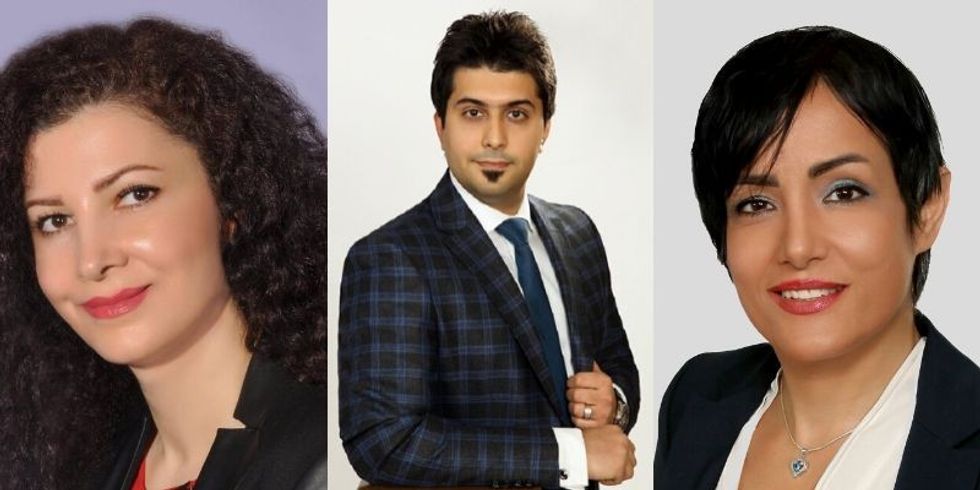 (L-R: Faezeh "Fran" Falsafi, Iman Ghaderpanah, and Suzan Golbabapour/Facebook
"We are truly saddened to learn that three members of the Ontario Real Estate Association were on the plane that crashed in Iran," said Karen Cox, president of OREA in a statement.
"The Ontario Realtor community mourns the loss of three of our own, and offers our deepest condolences to Fran, Iman, and Suzan's family and friends; as well to the families of those who lost their lives in this terrible tragedy."
While the cause of the crash is currently unknown, Prime Minister Justin Trudeau said he believes the plane was likely shot down by an Iranian missile.
"We have intelligence from multiple sources … the evidence indicates that the plane was shot down by an Iranian surface to air missile," Trudeau told reporters in Ottawa, adding that the strike "may well have been unintentional."
Vadym Prystaiko, Minister of Foreign Affairs of Ukraine, confirmed the fatalities as 82 Iranians, 57 Canadians, 11 Ukrainians (including two passengers and nine crew), ten Swedish nationals, four from Afghanistan, three Germans, and three UK citizens.
A full list of the passengers on board the plane can be found here.
Real Estate News