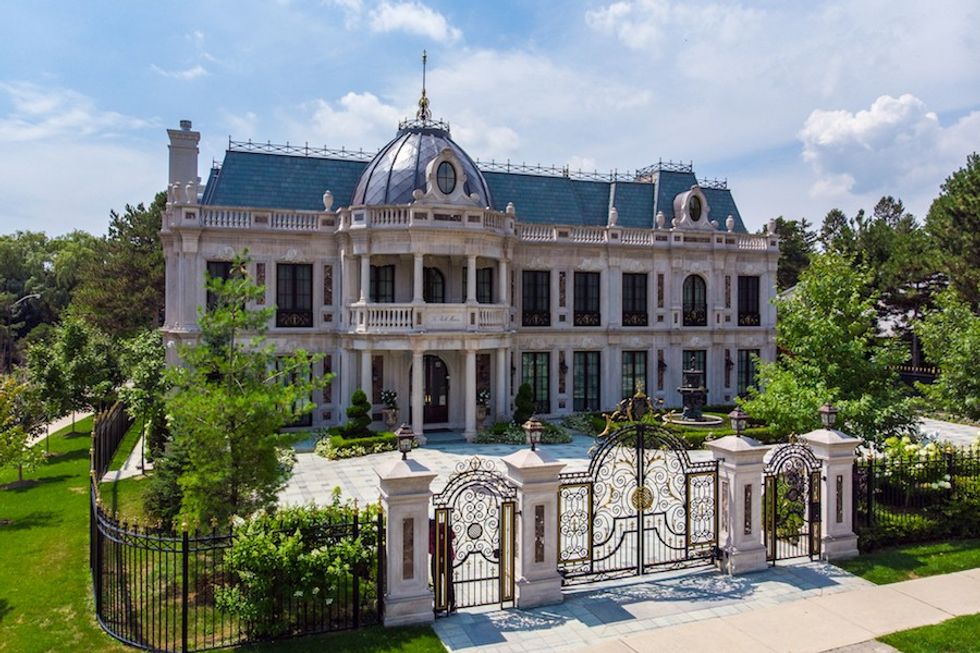 Prince Harry and Meghan Markle are all settled, married and expecting. Their marriage and imposing child might have broken a few hearts, but that's all about to change thanks to this Toronto mansion on the market.
---
Just look at those beautiful gates and iconic stonework? It's really something to be amazing by.
There are 16. Yes, 16, bathrooms in this historic estate, not to mention 12 bedrooms and 10 parking spots. We'll take a parking spot over royal protocol any day.
Until you have your prince, here's a house to keep your fairytale dreams alive...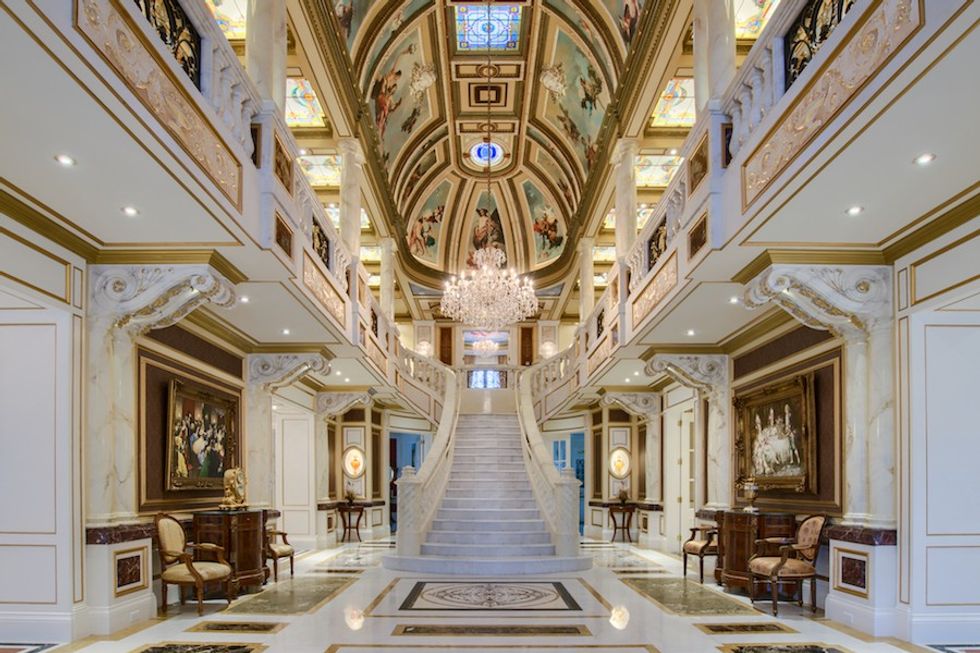 If first impressions are all that matter, then count us sold on the entrance alone. Although, can you really call an entrance a room if it has that much marble?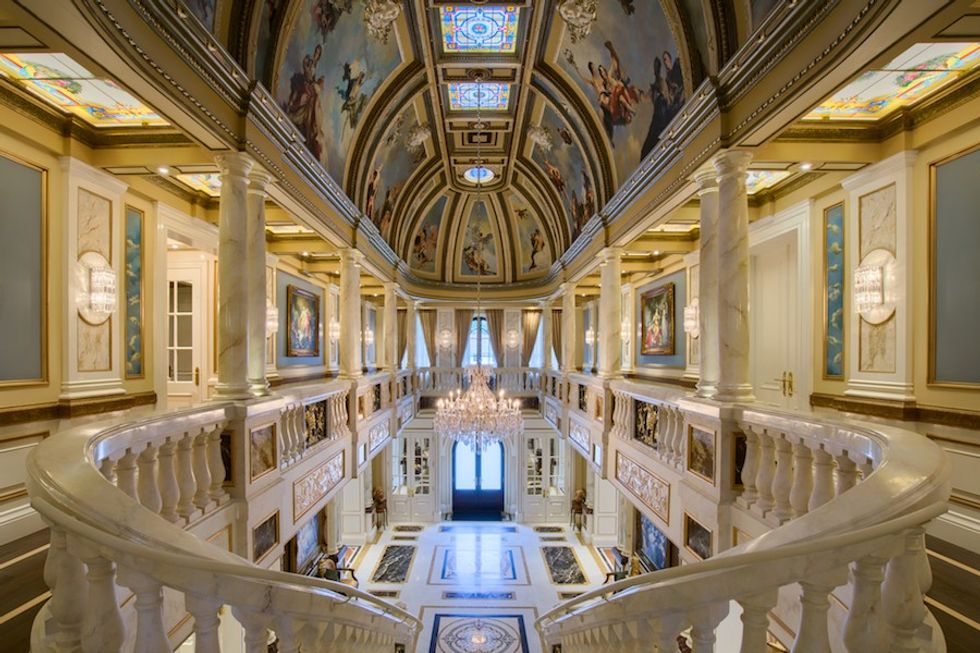 Coming or going, the view is just phenomenal.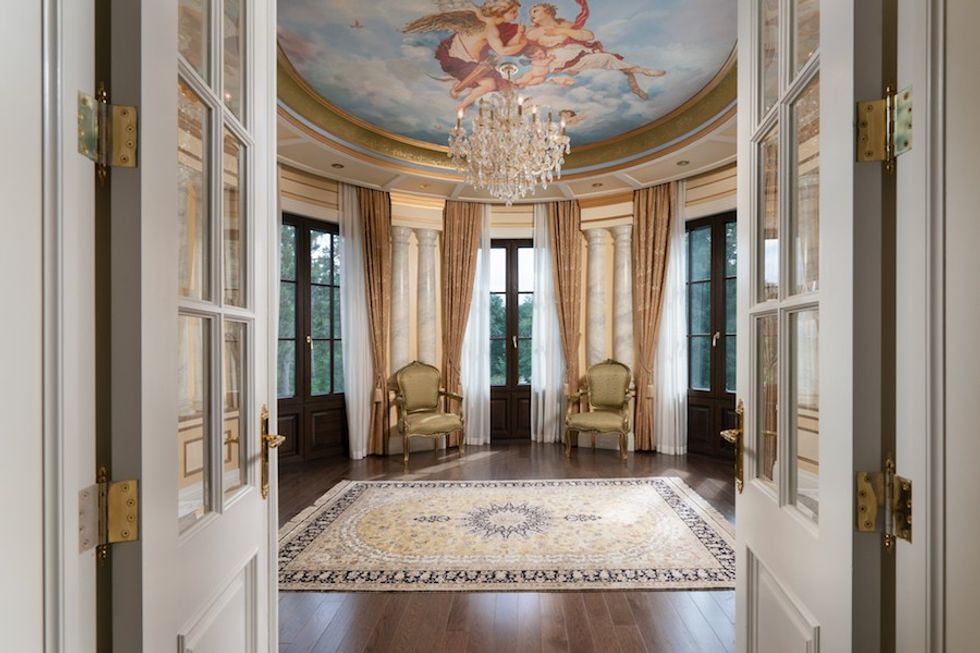 And in here, let us show you the room so fancy it has angels hanging out on the ceiling.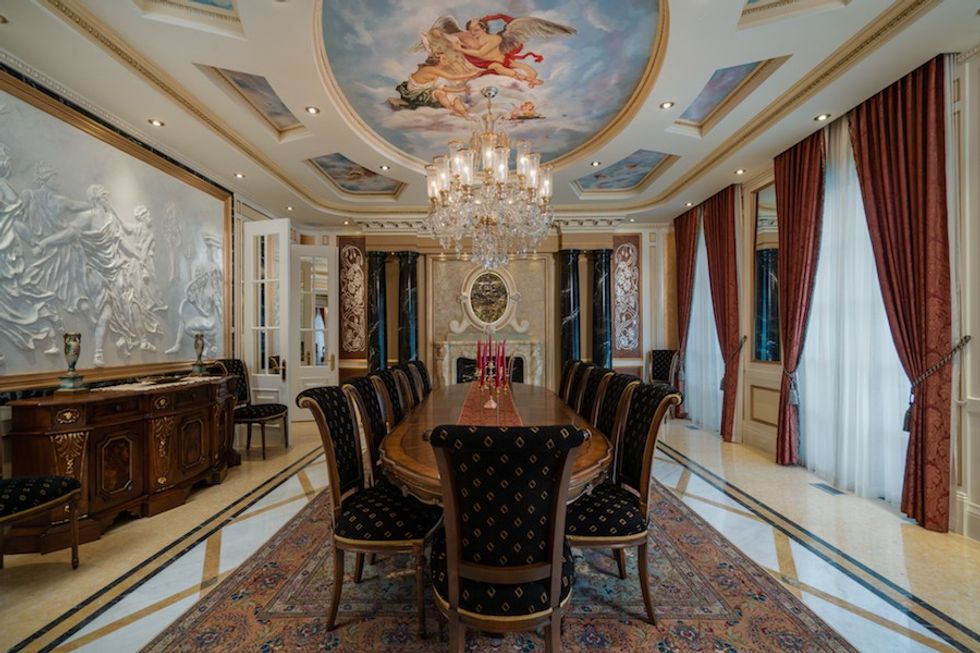 I suppose this will do, but what are you supposed to do if we have more than 12 guests over? Add a folding card table?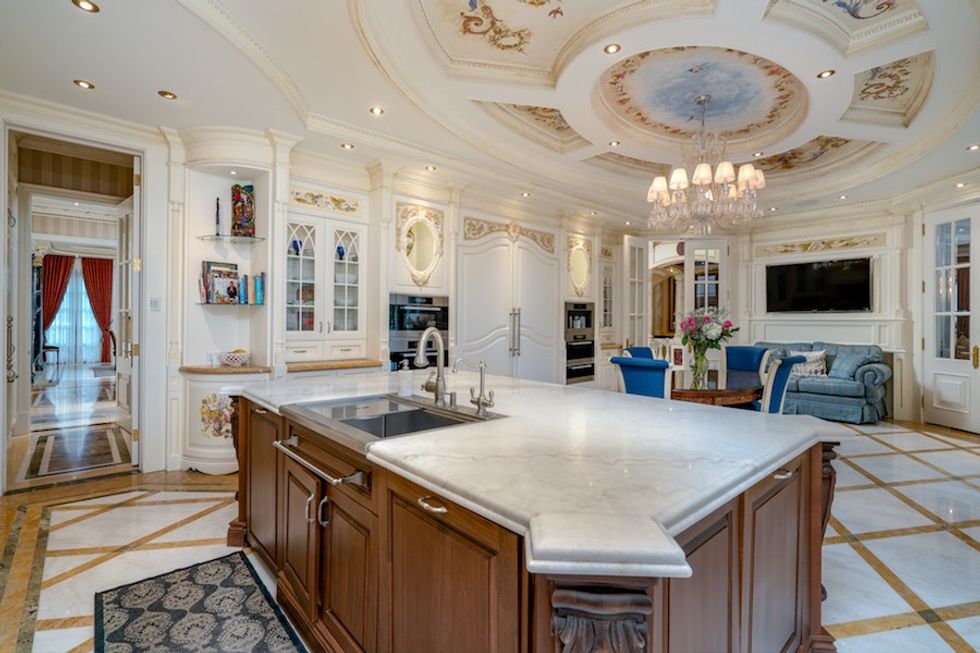 Here we have the kitchen, perfect for reenacting Harry's infamous proposal over roast chicken. Also, is anyone else extremely bothered by the door slightly ajar on the island?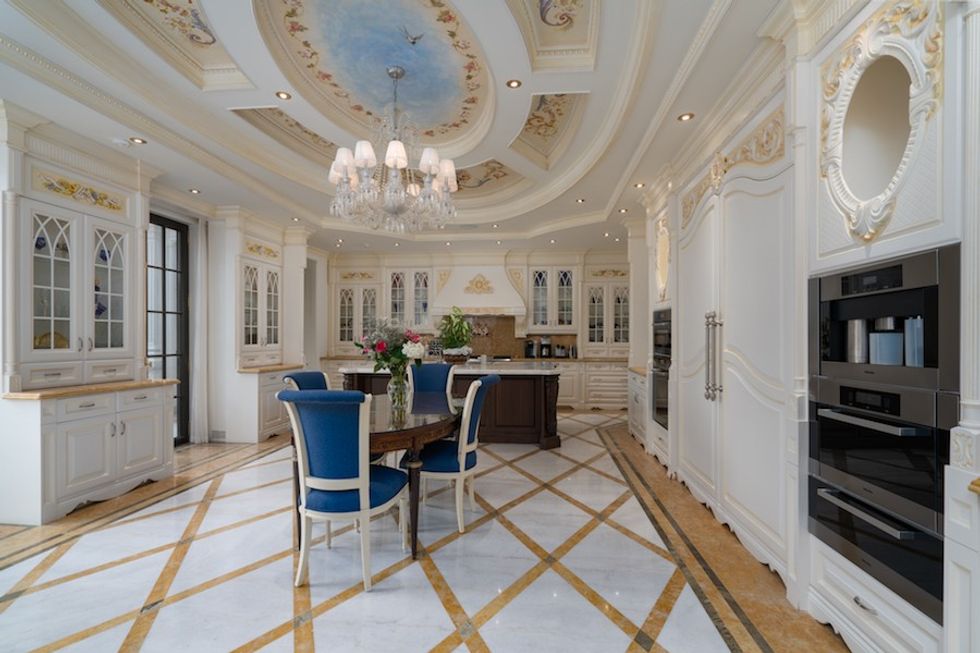 Seriously, this kitchen is long enough to seat the 12 guests you were planning to put in the dining room.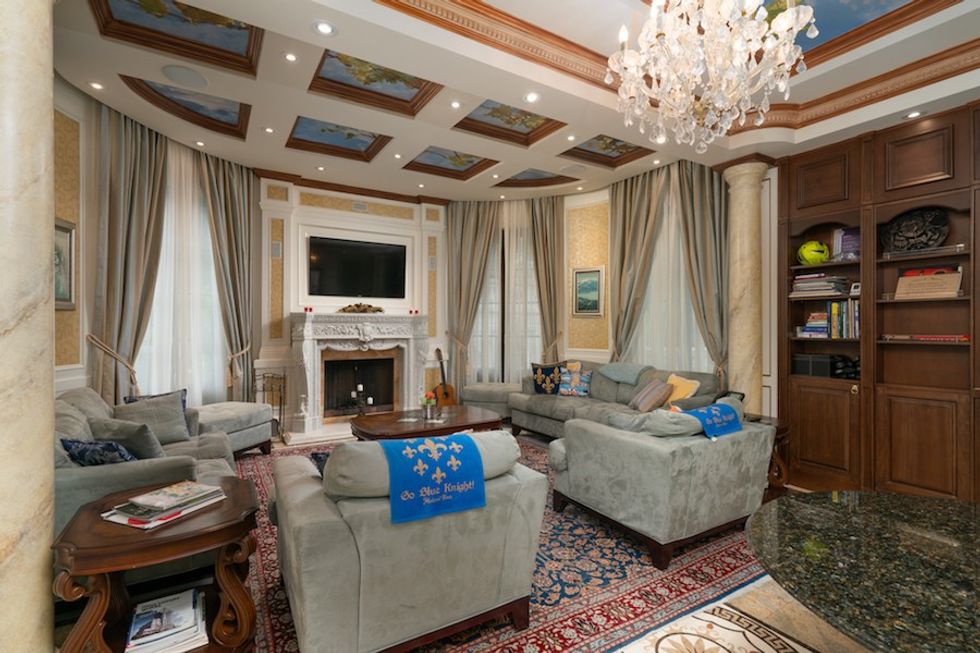 The surprisingly cozy and comfy living room, with a surprisingly small television for a house of this size.
We don't even totally know what this room (rooms?) is but we love it.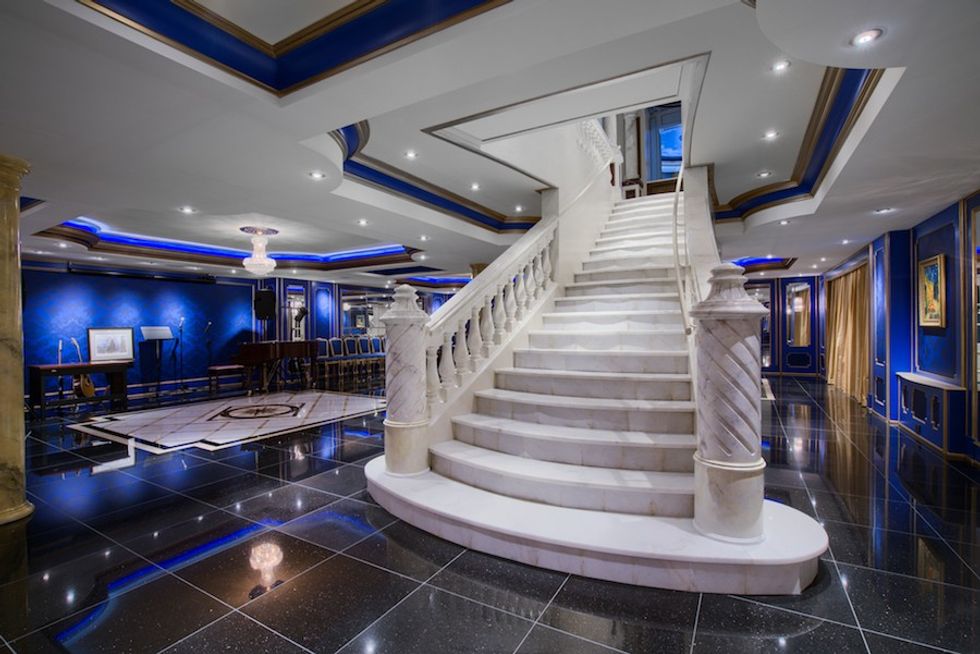 Downstairs is the modern banquet area. So apparently, this is where you put those extra dinner guests...
Our advice? Take the house, leave the Prince.
Toronto