Even a three-alarm fire couldn't keep this Toronto mansion down.
---
After a devastating blaze ravaged the then-under-construction home at 88 Forest Heights Boulevard back in 2017, the North York mansion has been entirely rebuilt and is now on the market for just shy of $30M.
At the time of the fire, the interior of the Toronto mansion was entirely destroyed by the flames, which reportedly took more than 80 firefighters to put out. The exterior walls also suffered damage to the point of being unsafe to be near, CTV News reported at the time. Now, the once singed exterior has been rebuilt -- along with everything else in the home -- and is looking better than ever.
Designed by architect Richard Wengle, the stately Toronto mansion was inspired the luxurious villas of Europe. It has an opulent yet secluded feel, thanks in large part to the home's gated driveway and privacy hedges.
The mansion stands two storeys tall with a total of six bedrooms and a whopping 11 bathrooms. Every finishing touch in the home appears to be thought out -- and high end -- from the office built-ins to the elegant light fixtures to the spa-worthy bathrooms.
With the house sitting on a 100x289 ft lot, every room can afford to be oversized. Not only is there a gargantuan kitchen that could entertain dozens of guests, but there are multiple airy living rooms and a large formal dining room. Even the closets are impressively large. The primary walk-in is less of a closet and more of an entire wing, taking up more space than many Toronto apartments. It has his and hers areas and even comes with a large vanity and a kitchenette area with cabinets and a sink.
And as to be expected in a property of this price point, there are a slew of luxury amenities that wouldn't be found in your typical Toronto home. For starters, there's an 11-seat in-home theatre, as well a gym, an elevator, and a 14-car garage. But the most jaw-dropping area by far is the in-home bar -- a beautifully designed wood panelled alcove that would rival most bars in the city.
Specs: 
Address: 88 Forest Heights Boulevard
Bedrooms: 6+1
Bathrooms: 11
Price: $29,800,000
Listed by: Royal Lepage Real Estate Services Nancy Saedi
Of course the luxury finishes don't stop once you step outside. On the back patio, which leads out to the pool area, there's an outdoor kitchen with several cooking elements. Behind the pool is a detached guest suite with an additional bedroom so that guest can stay in style.
At the time of the 2017 fire, the home was reportedly estimated to be worth $8M-$10M after completion. Now five years later with the Toronto market being as red hot as it is, the price tag having tripled isn't entirely surprising.
EXTERIOR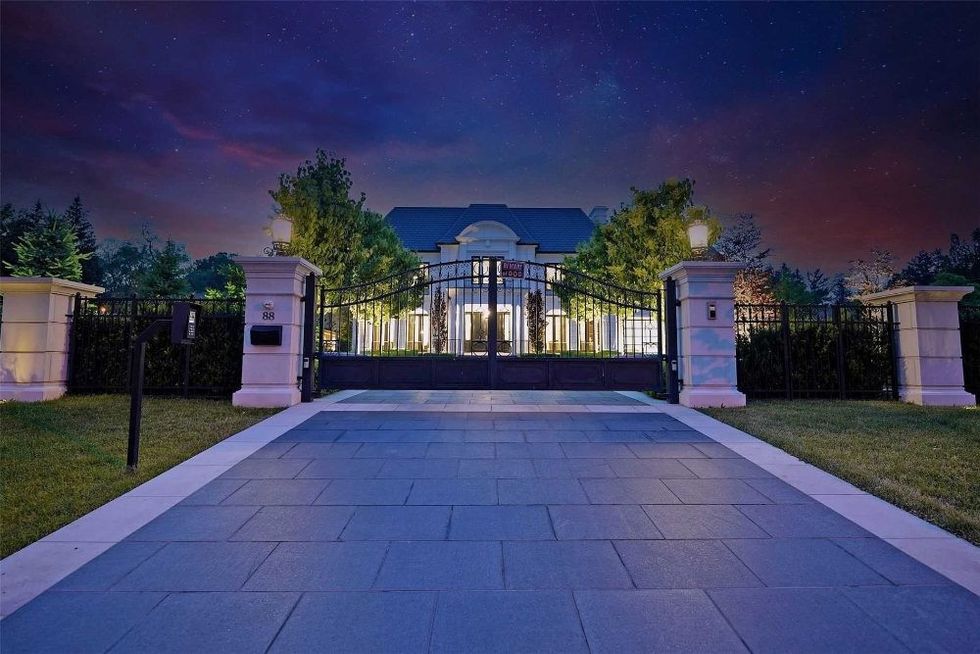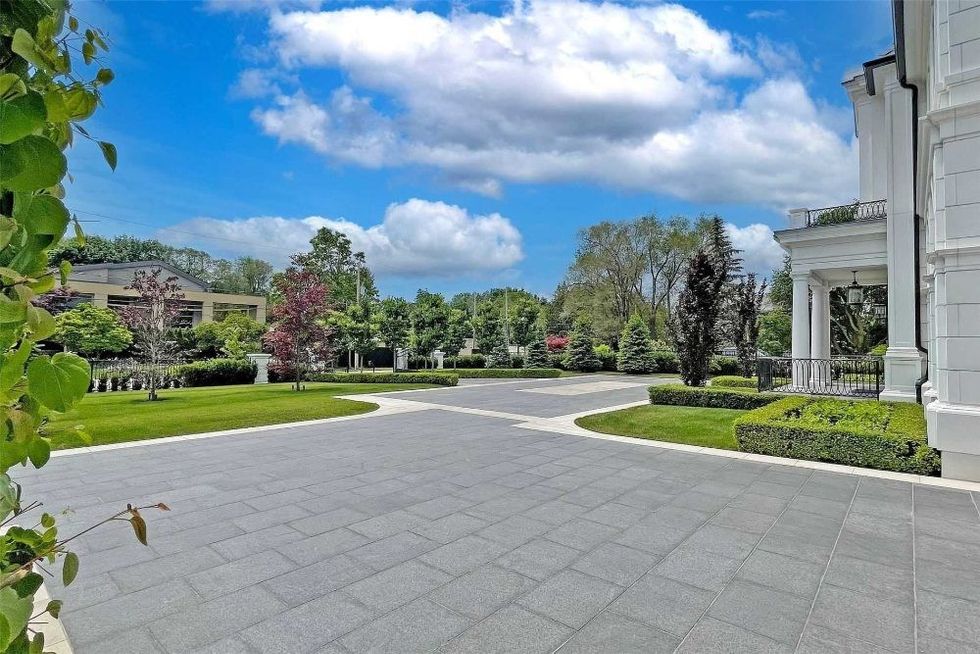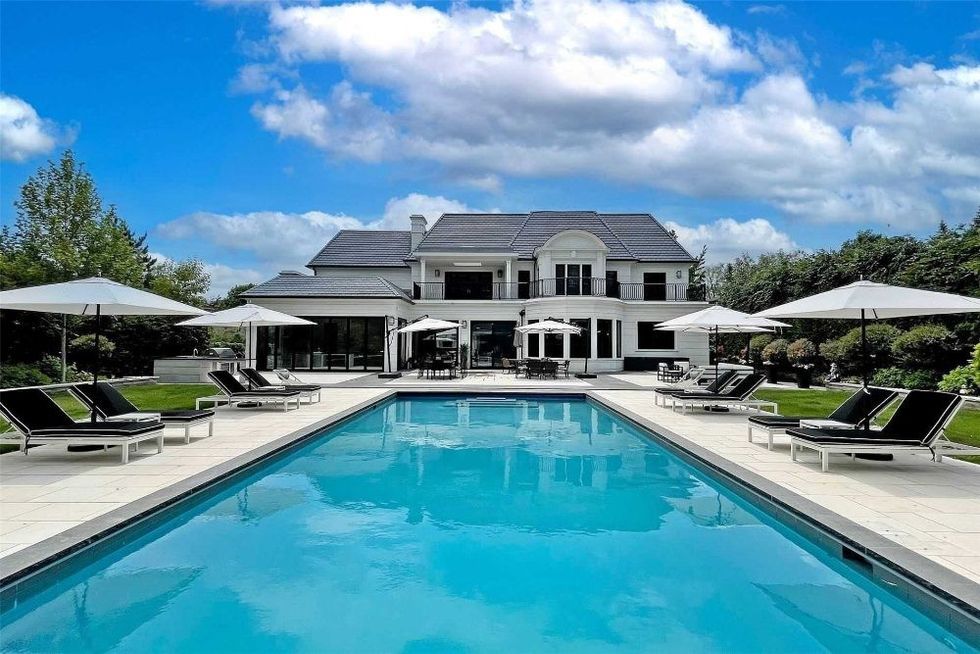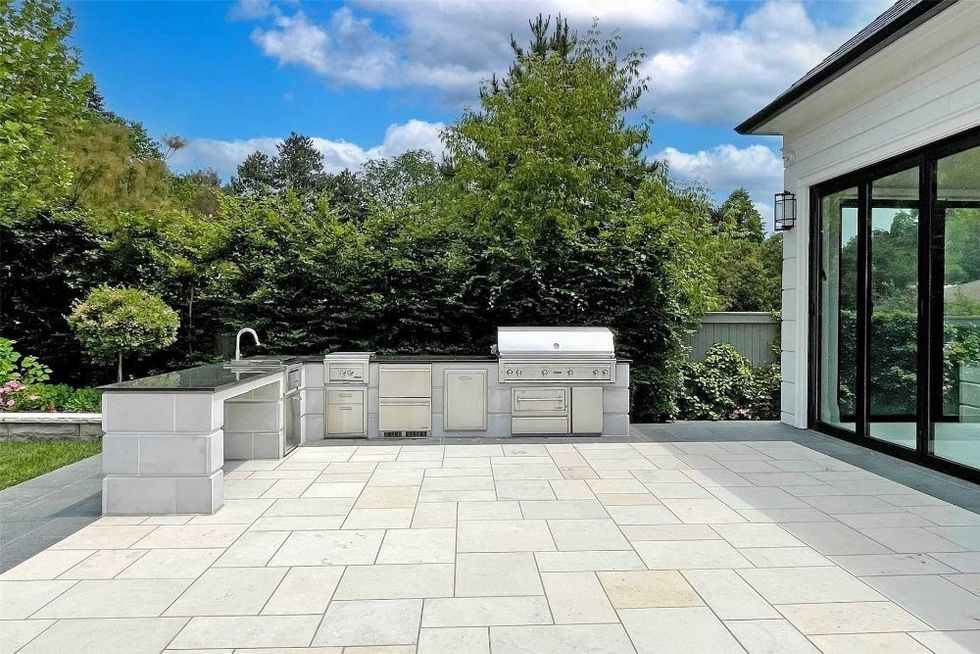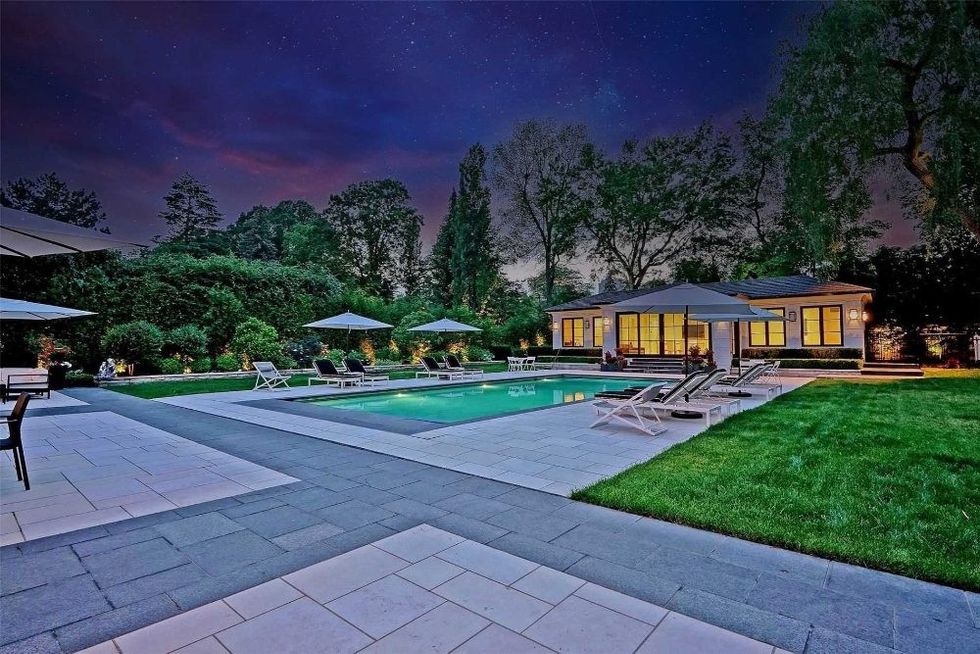 INTERIOR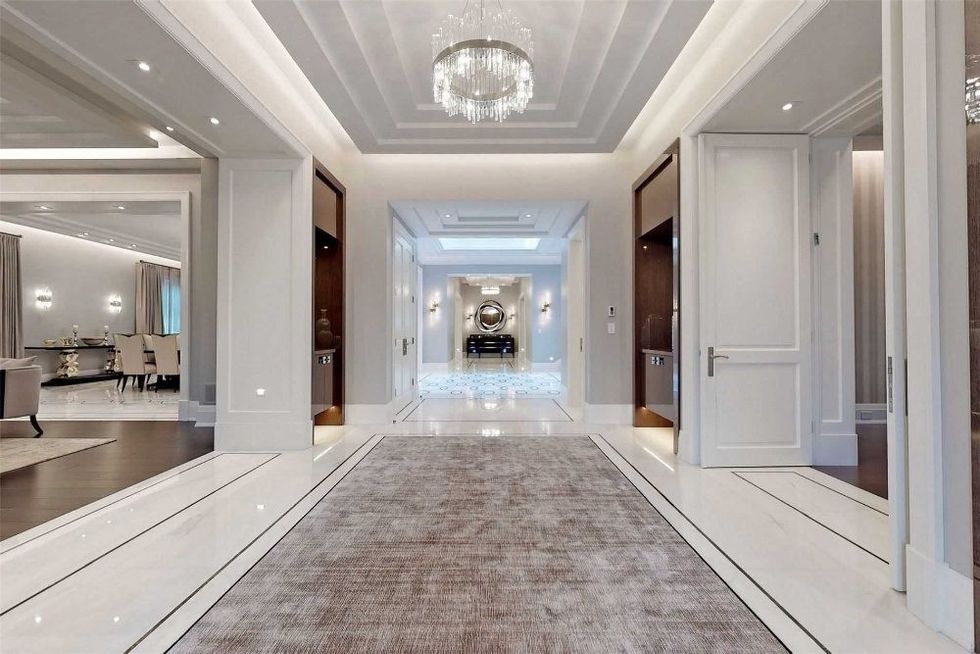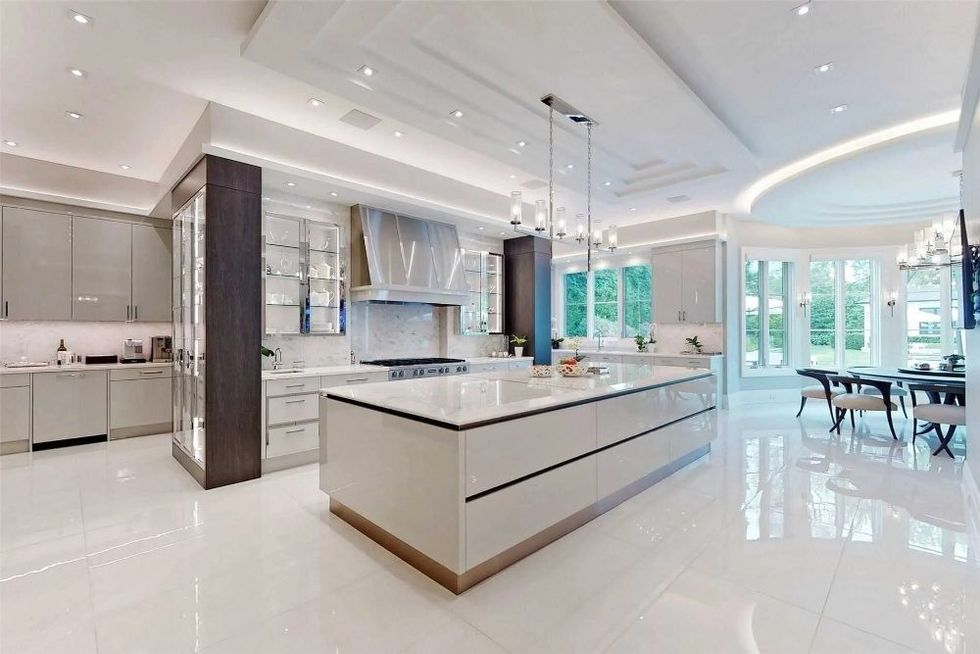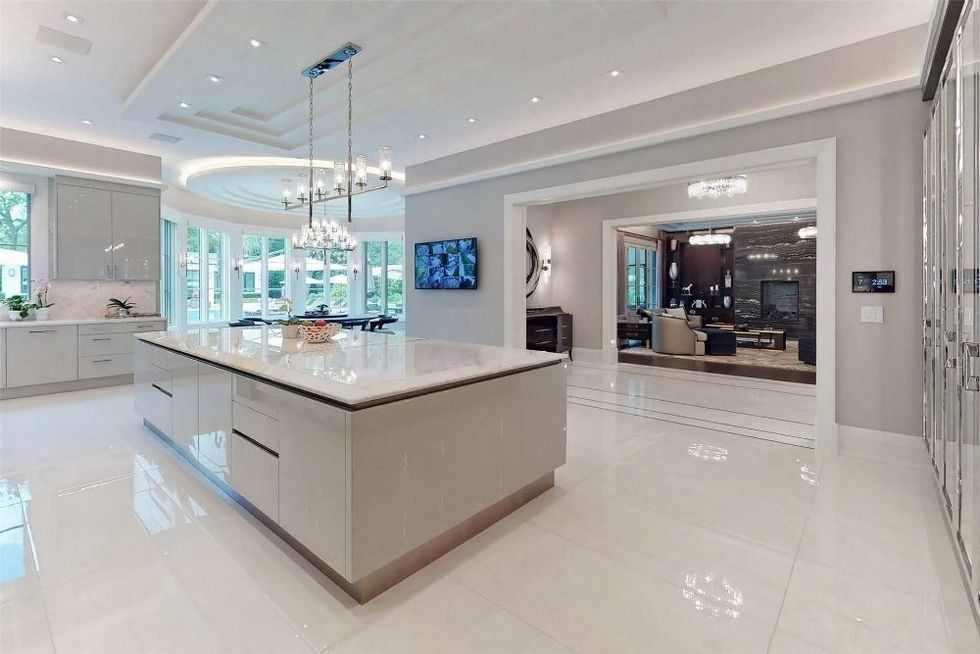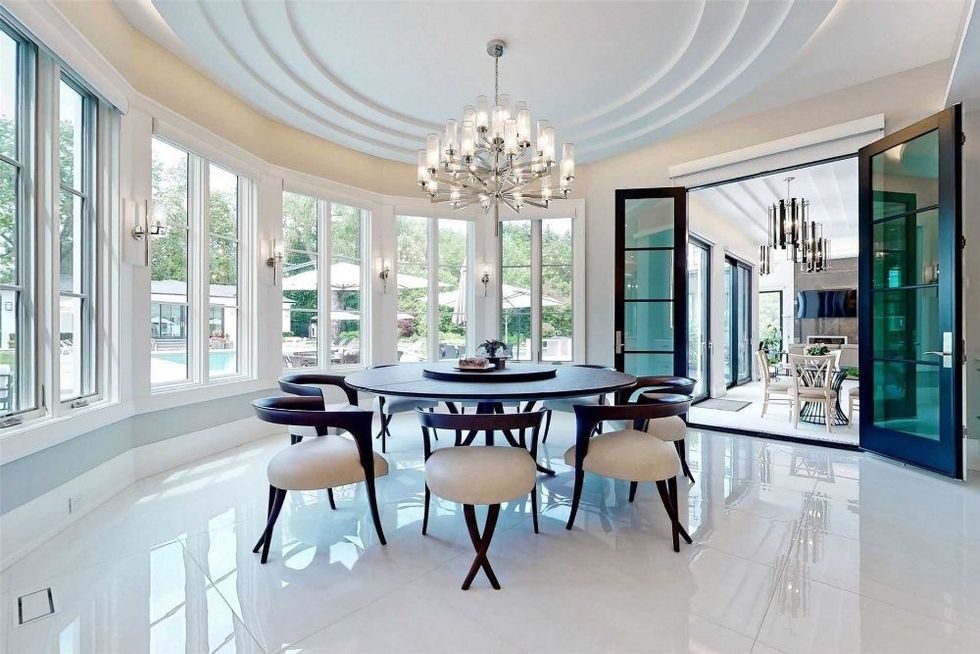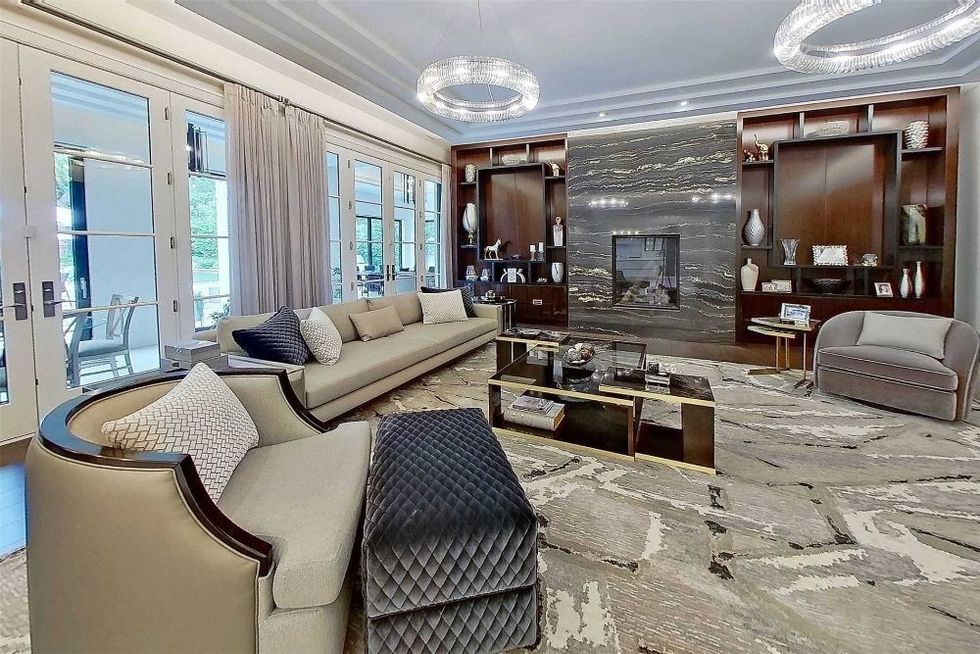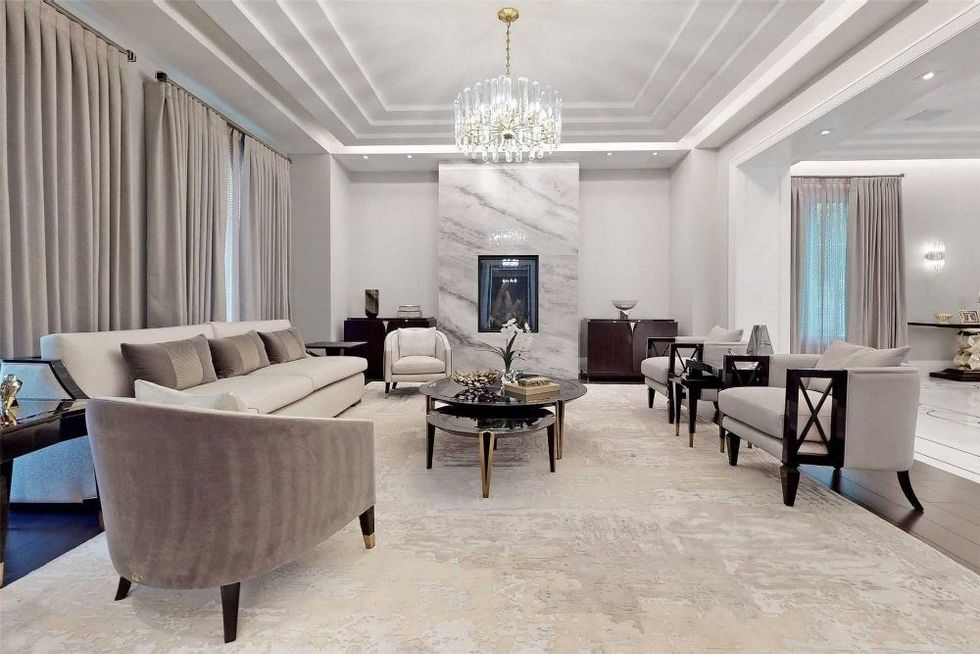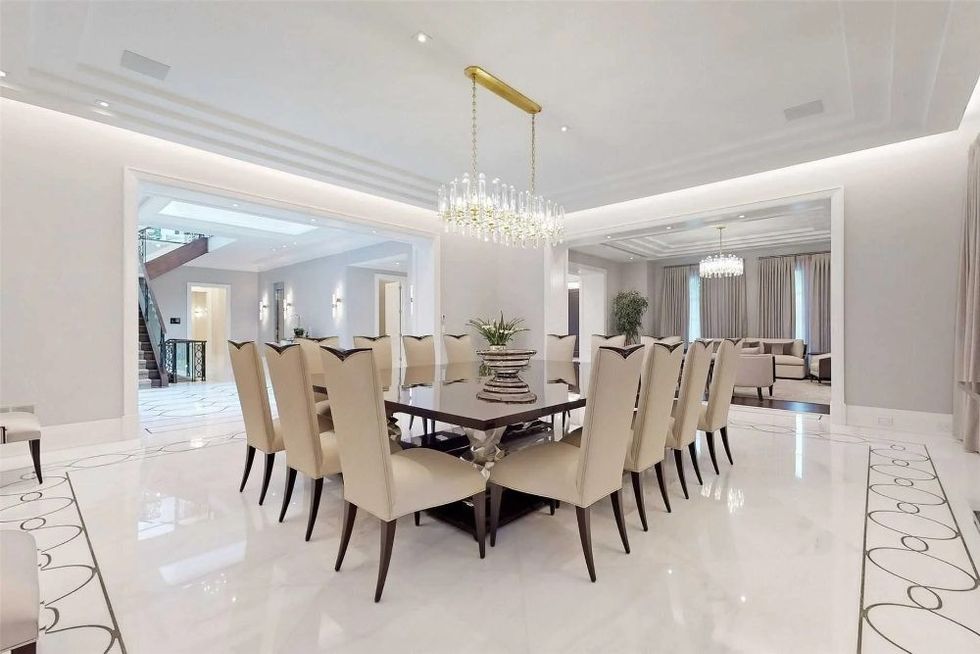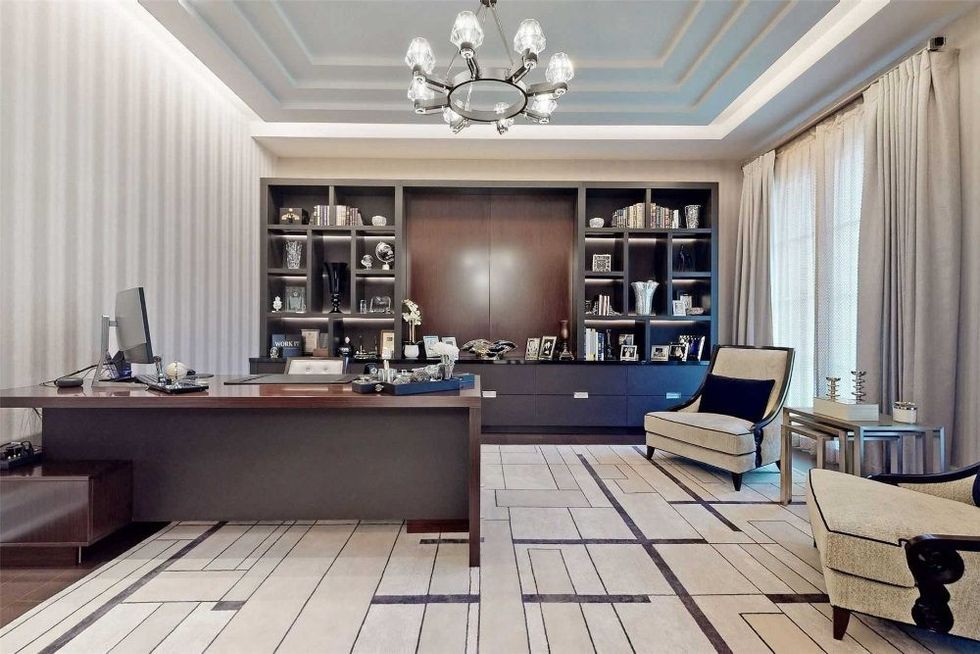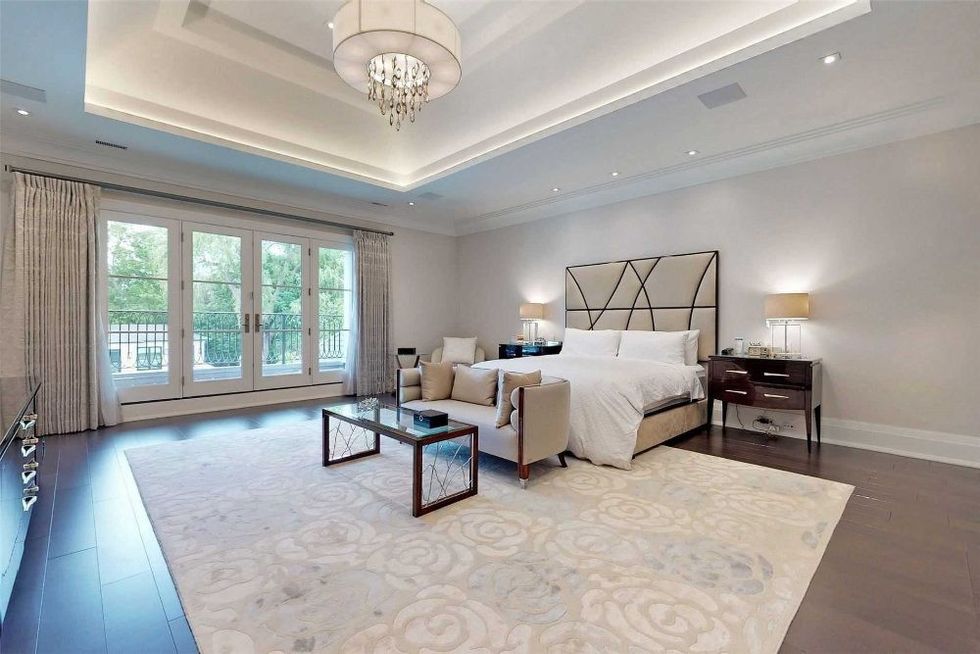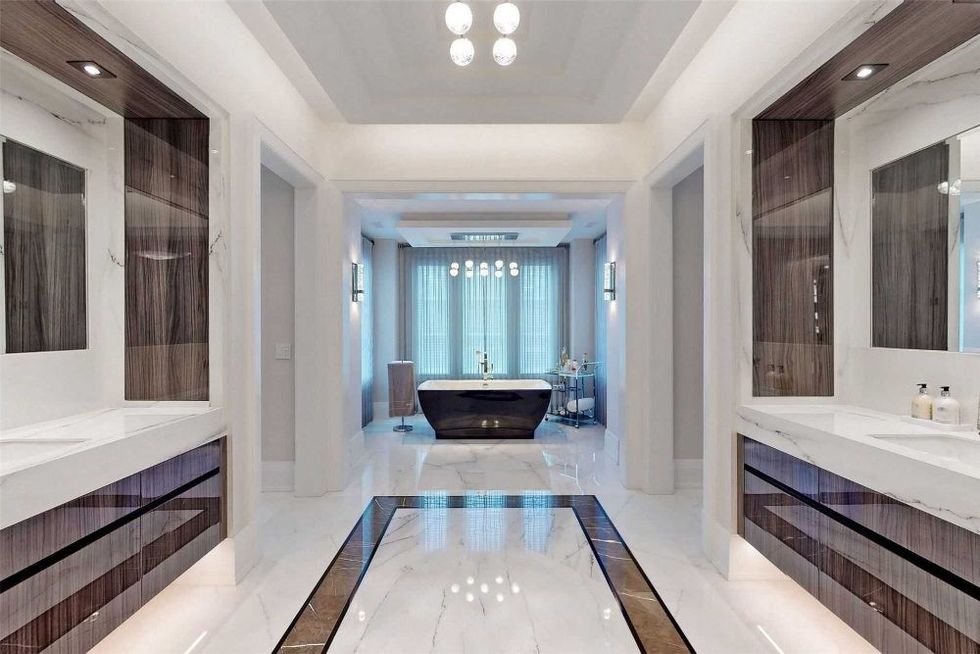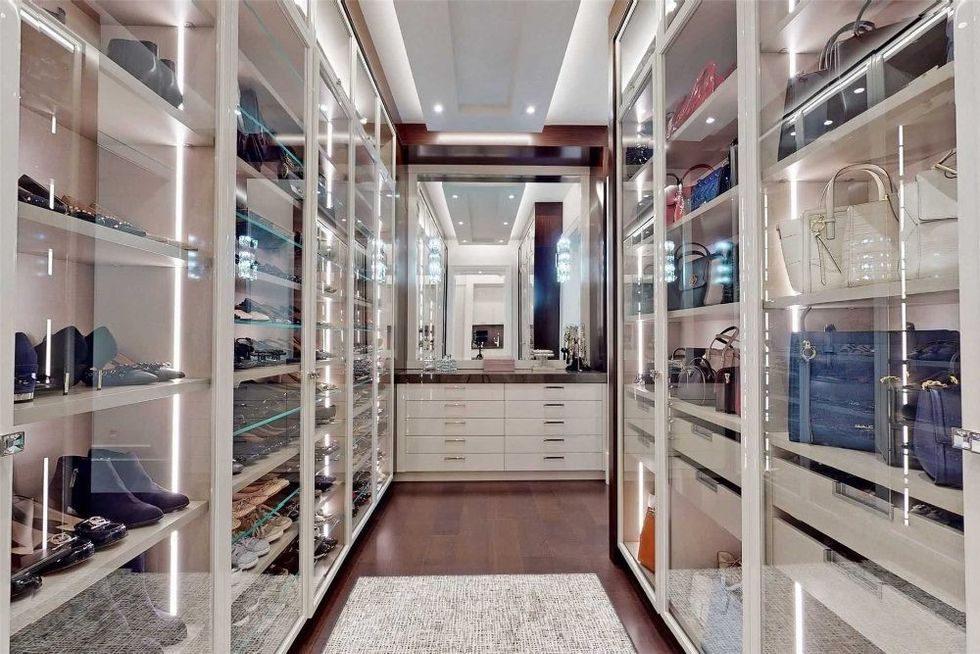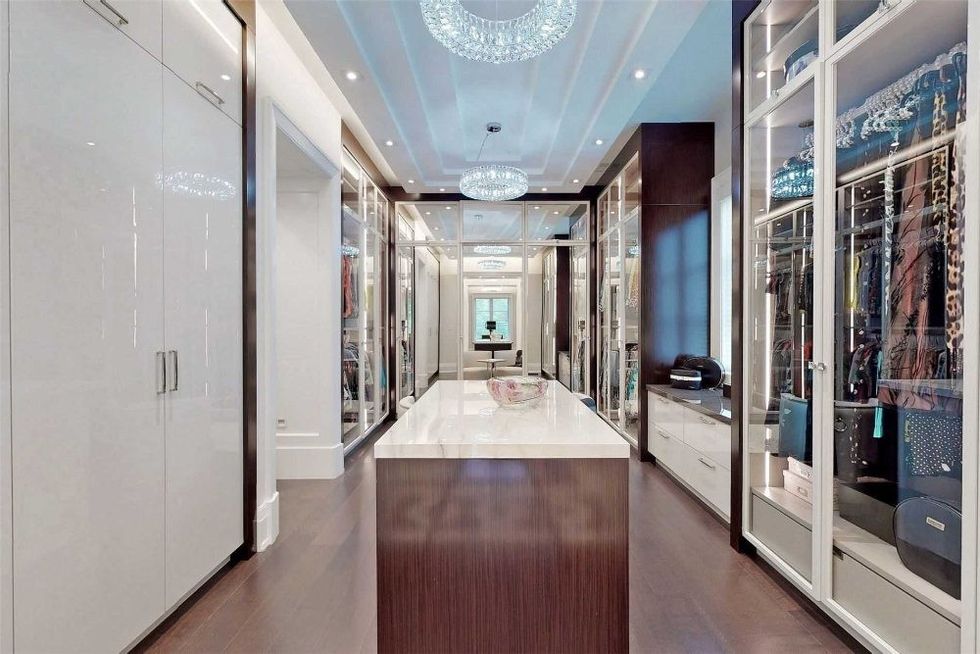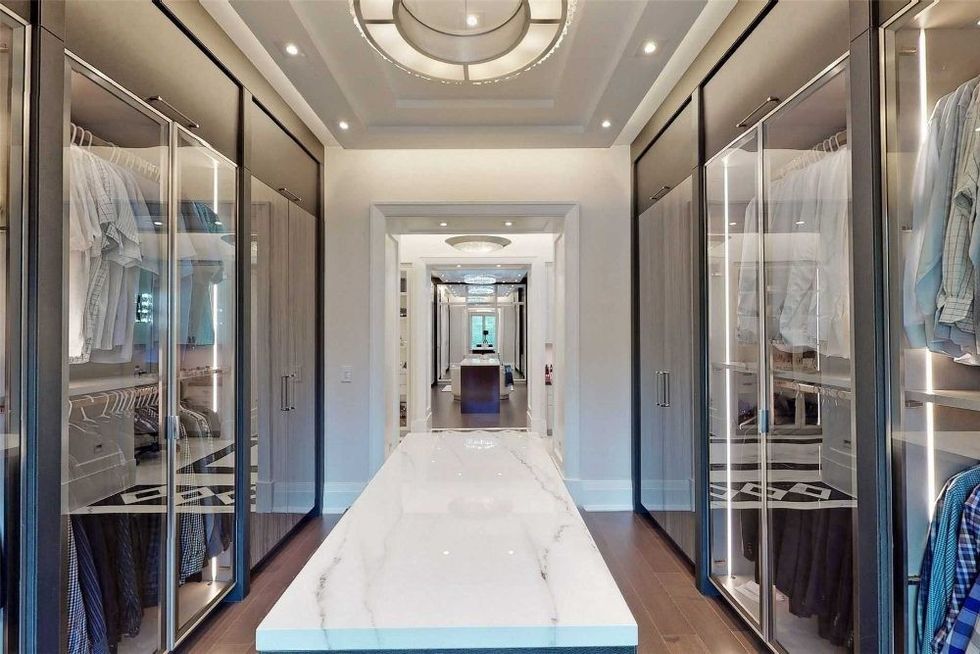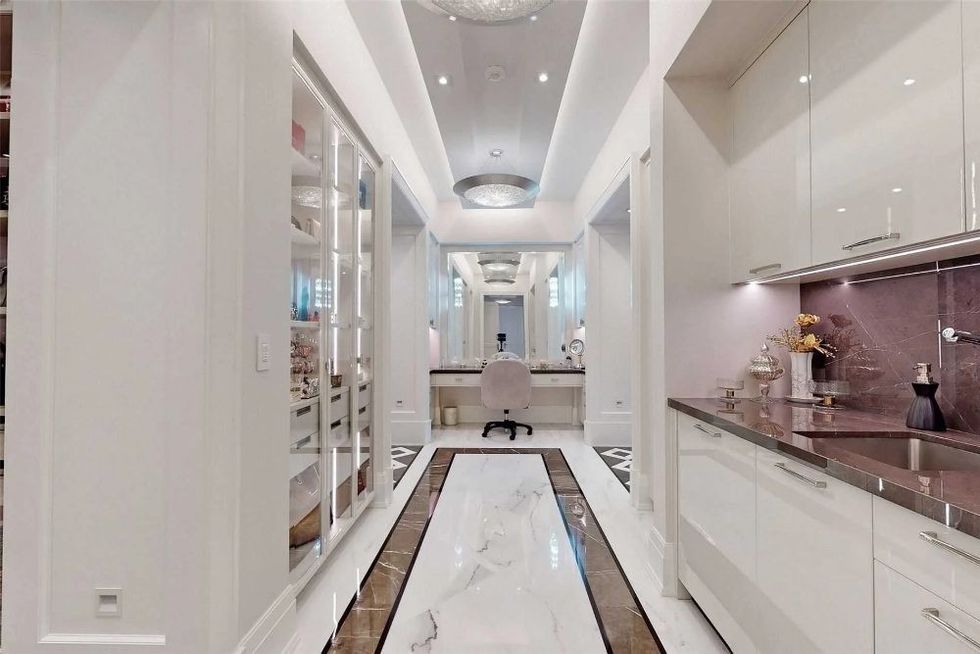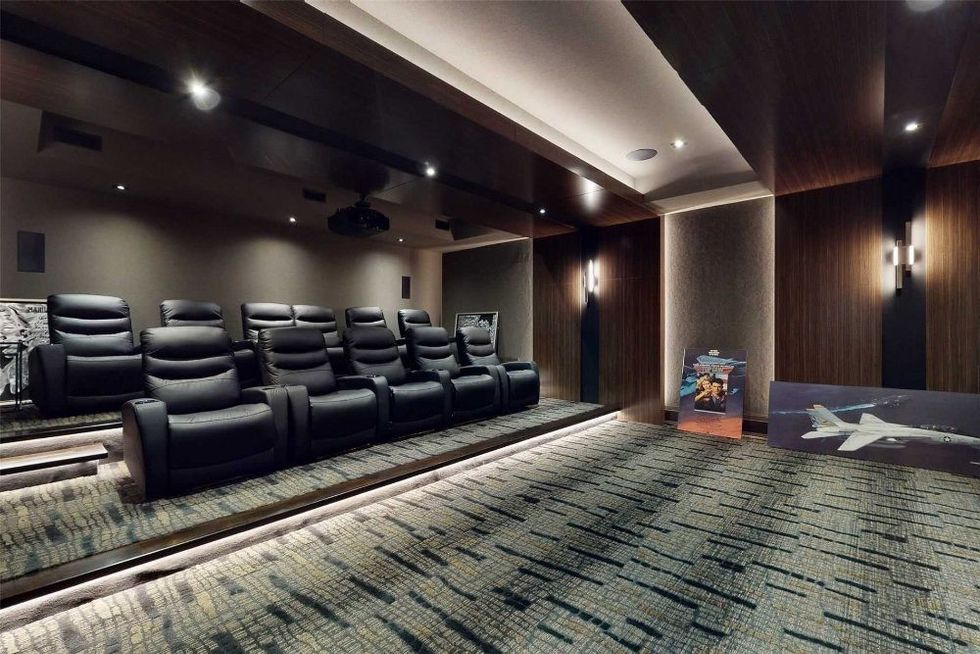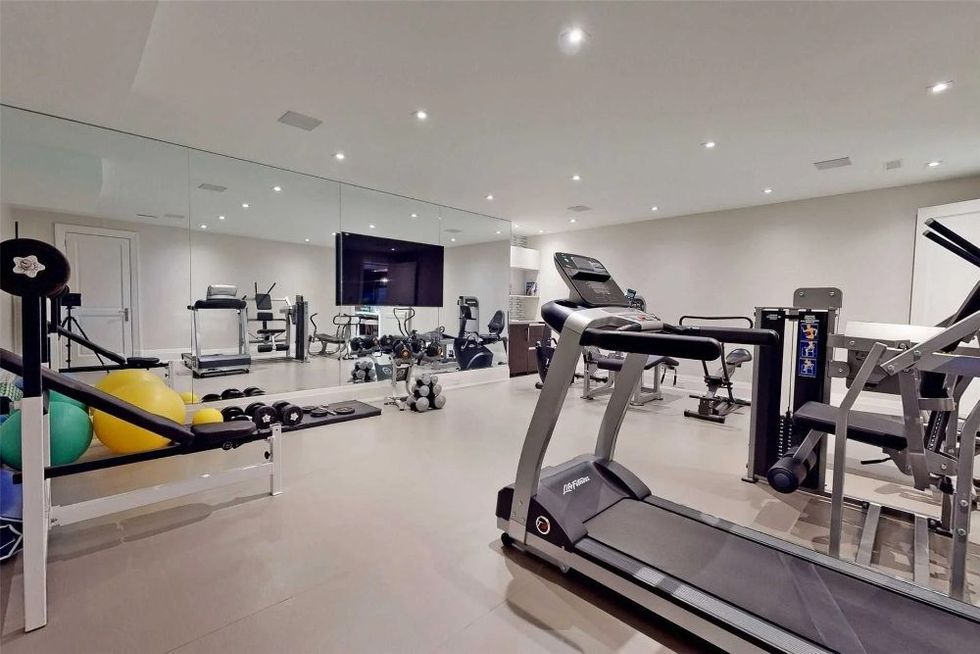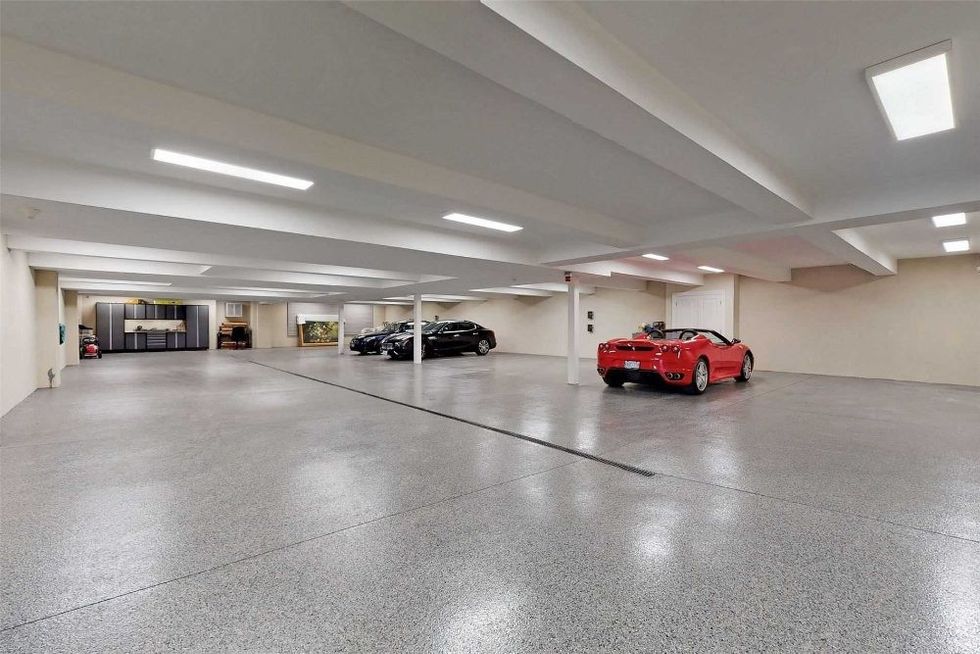 Listed Luxe