Tucked away in Toronto's Cabbagetown is a historic home that often draws the attention of passersby. The French-Second-Empire-style house has stood on Sackville Street since 1876 but has changed hands just three times: once in 2012, once in the early 1900s, and once several years before that. But a fourth sale may soon be on its way, because the historic Toronto home recently hit the market.
---
Known as the Shields House -- named after the Shields family who originally built it -- it's a five-bedroom, five-bathroom standout. Although nearly 150 years old, the property is anything but dated. In fact, every inch of the home's more than 5,000 sq. ft has been meticulously renovated in a way that both makes it comfortable for modern living and pays tribute to the home's historic French style.
That's in no small part thanks to the home's current owner, designer James Davie, who redesigned the aging property from top to bottom.
"It was a complete gut renovation of the existing house, which was crumbling from neglect," Davie said. "All of the modern conveniences were put in while paying special attention to maintaining the authenticity of the original house. Salvaged materials were used along with long-retired building techniques. Over the two-year renovation, the mantra was that we were building a new old house."
Although some buyers may have seen the traditional style of the home and designed with a more muted palette, Davie chose not to shy away from bold, playful colours. And the results are fantastic. Glossy deep purple doors pop against a white tiled wall design in the living room, and in the study, vibrant blue trim and a pink patterned carpet are pulled together by a yellow-toned custom built-in.
Specs
Spread across three floors, the home has just about everything you could want, from a sun-drenched living room with a cozy fireplace to a stunning kitchen with an 8.5-ft-long island, glass-front fridge, and seemingly endless cabinet space.
---
Our Favourite Thing
Choosing just one standout aspect of this house is difficult to say the least, but if we had to pick, it'd be the primary suite. Not only does it come with a walk-in closet, beautiful custom moldings, and large windows that let the light stream in, but it's also outfitted with its own fireplace -- perfect for making cold winter mornings a little more bearable. But all of this is possibly outdone by the ensuite bathroom. Clad in hand-glazed burgundy tiles and featuring a standalone tub, large walk-in shower, and a gorgeous purple-veined marble running throughout it, the room looks like a piece of art.
---
As much as you might never want to leave the inside of the house, its outside space is equally enticing. The house sits on a double lot, which, as listing agent Dan Sublett points out, means that it has one of the largest back gardens in the neighbourhood. And up on the third storey, there's a roughly 240-sq.-ft rooftop terrace.
"It's one of a kind," Sublett said. "Its lot size and everything else, I mean, there is nothing else like it in the neighborhood."
WELCOME TO 377 SACKVILLE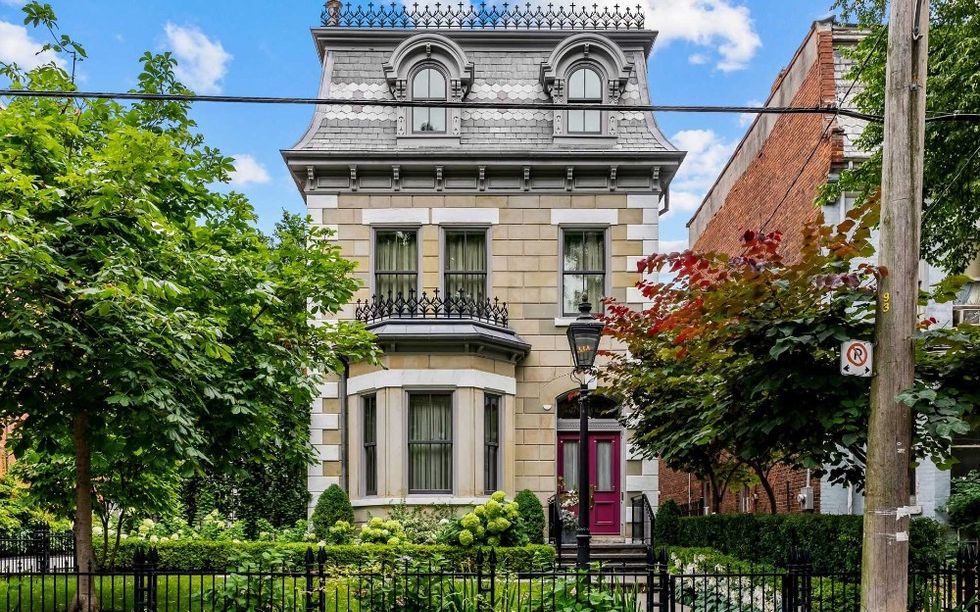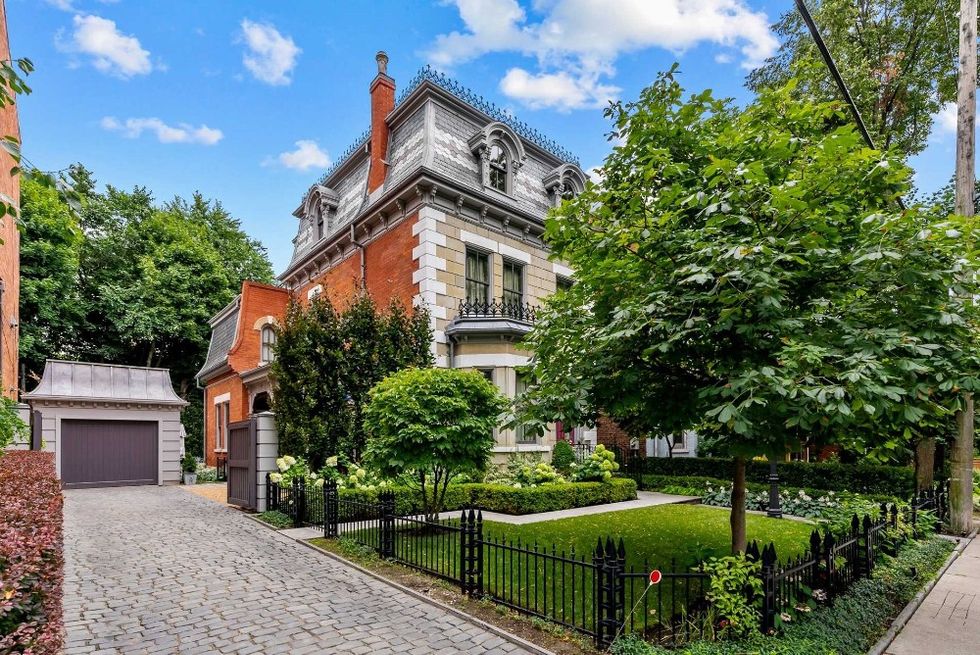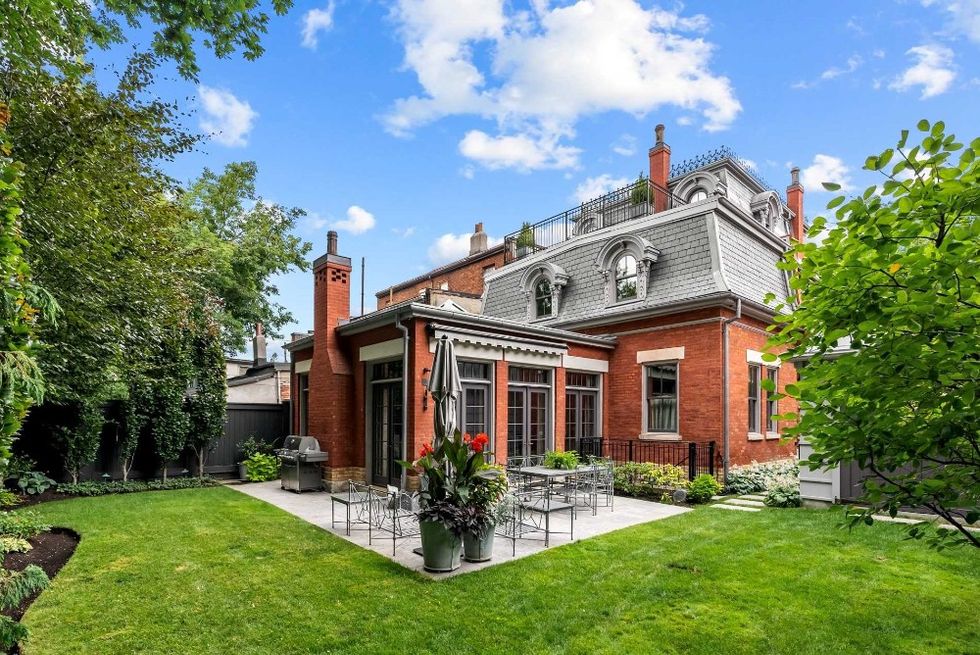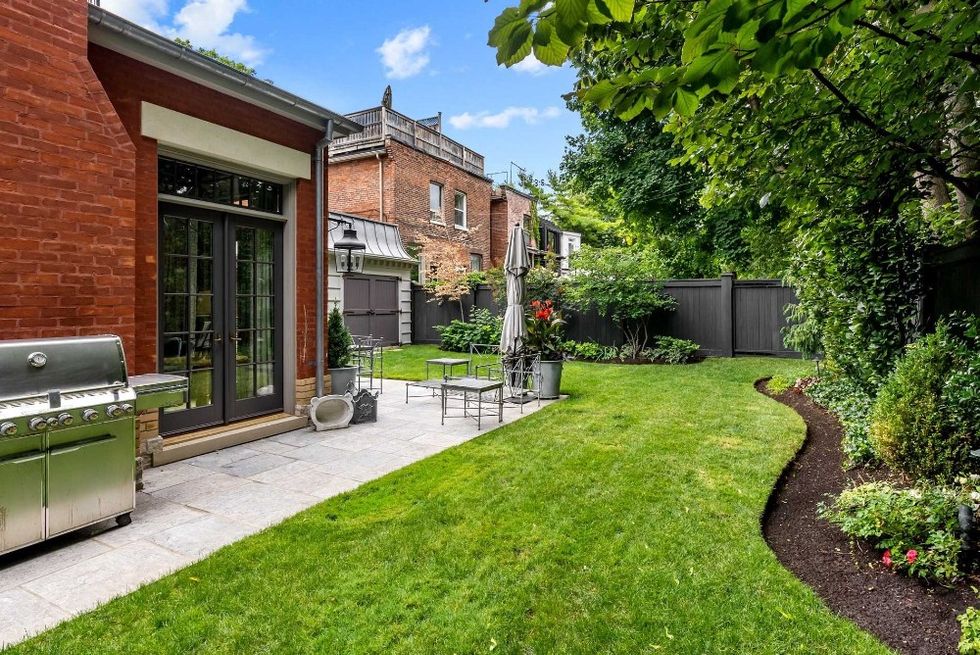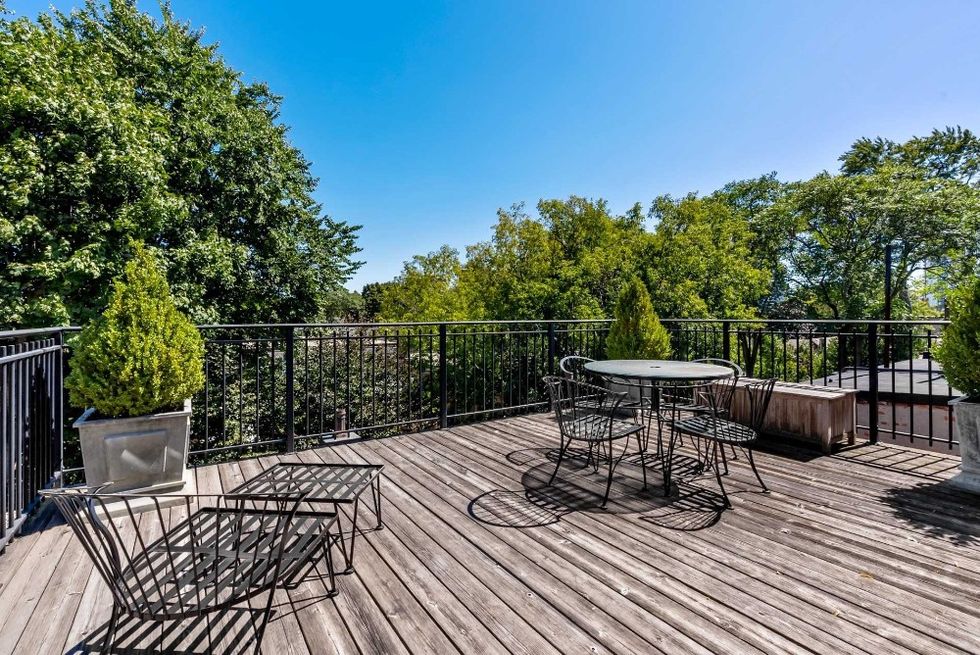 STEP INSIDE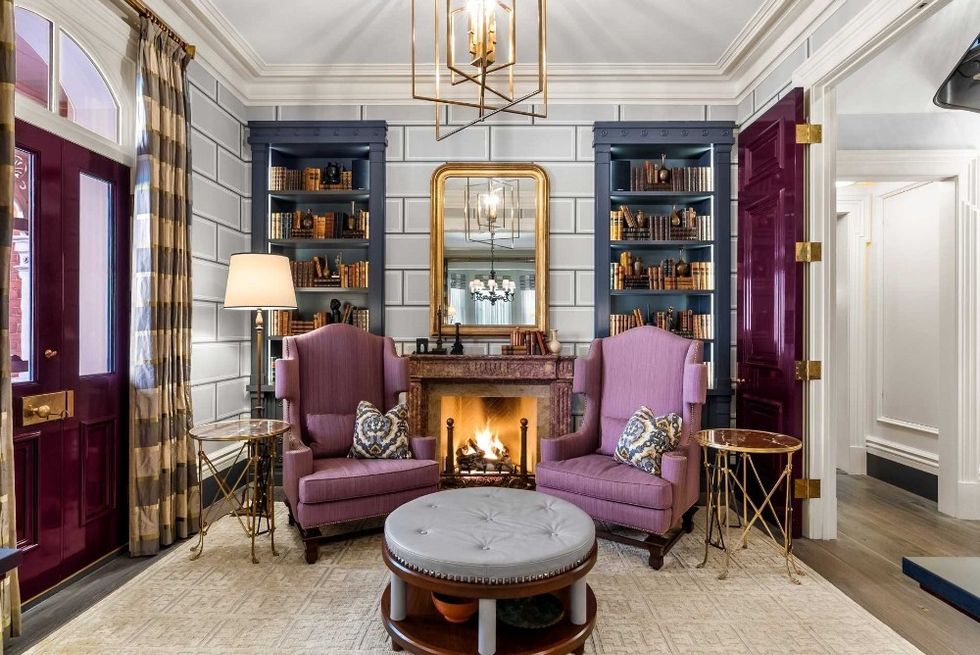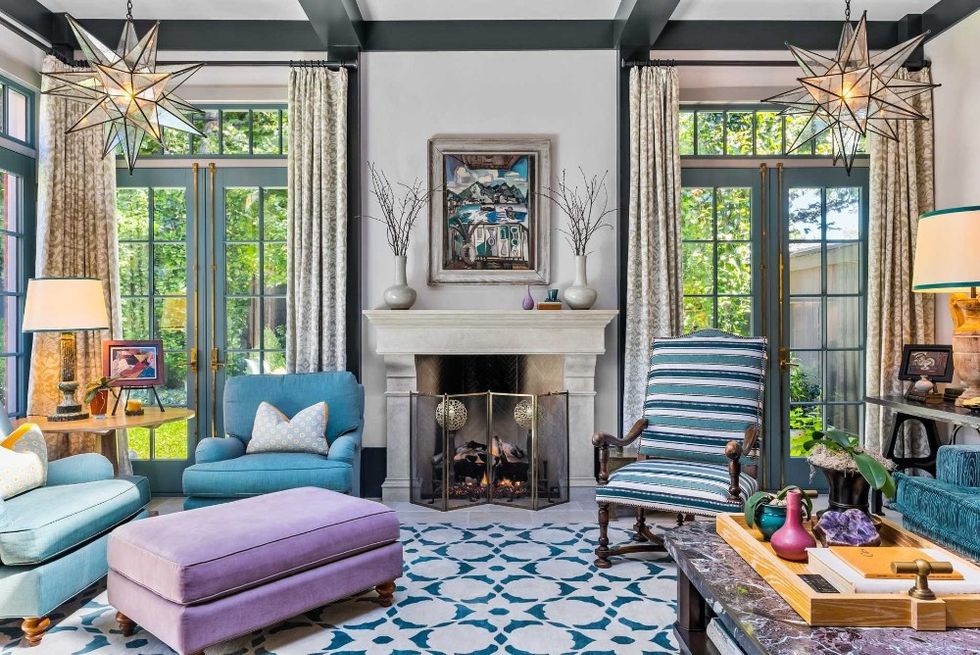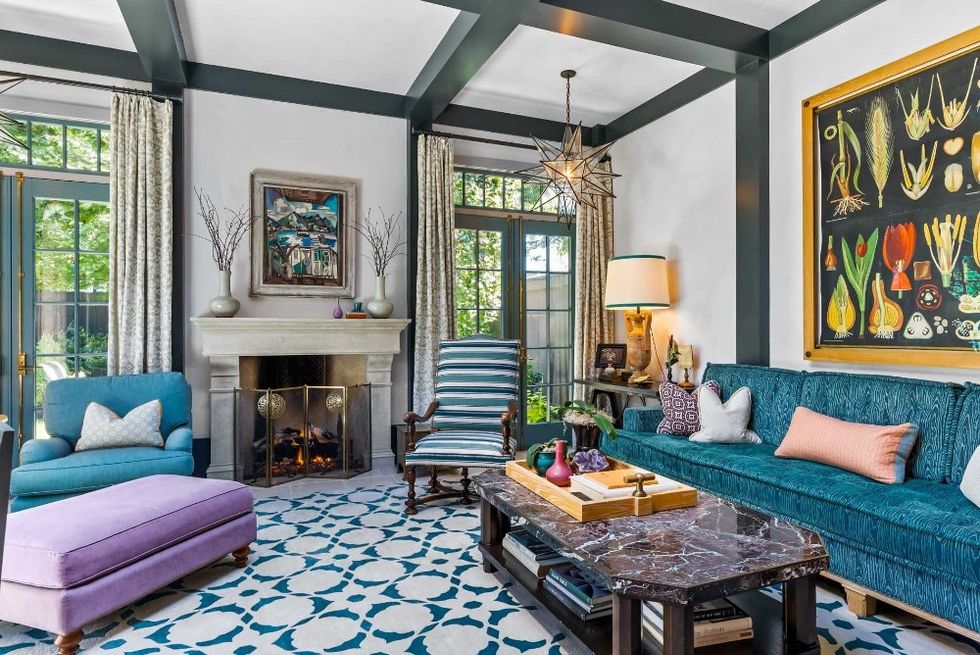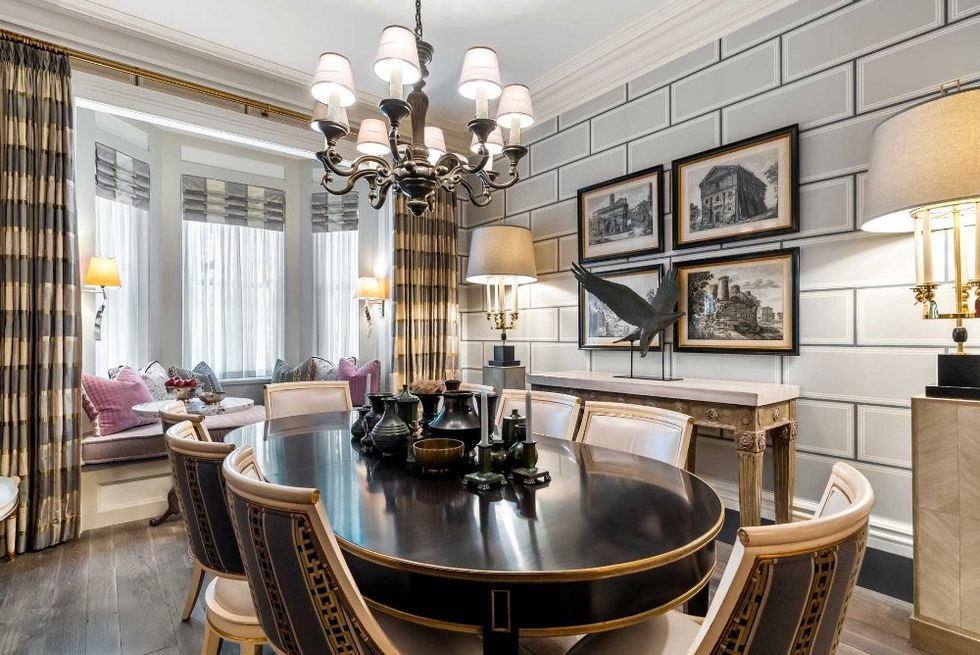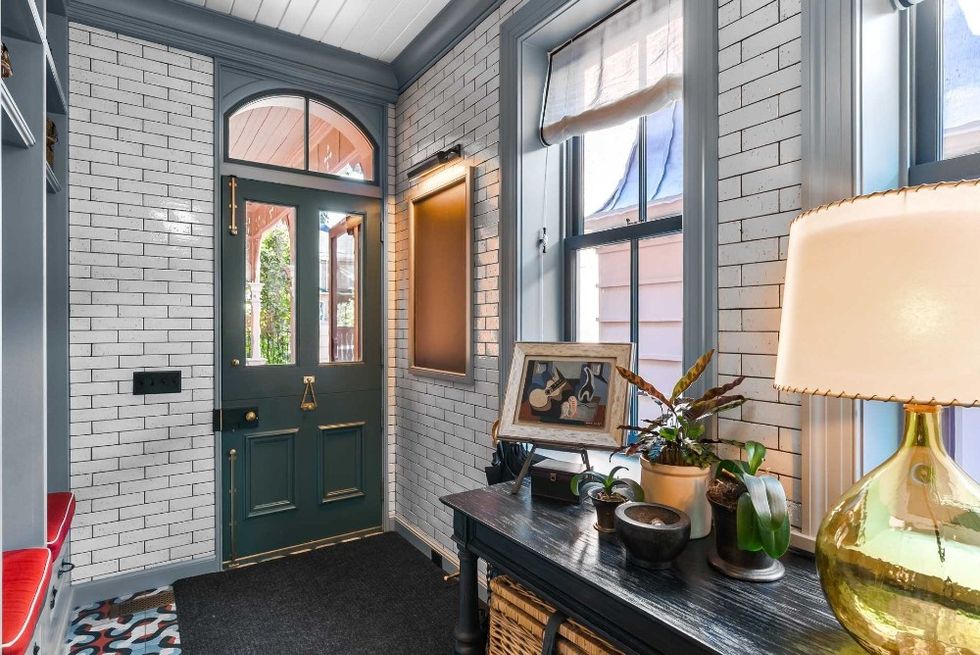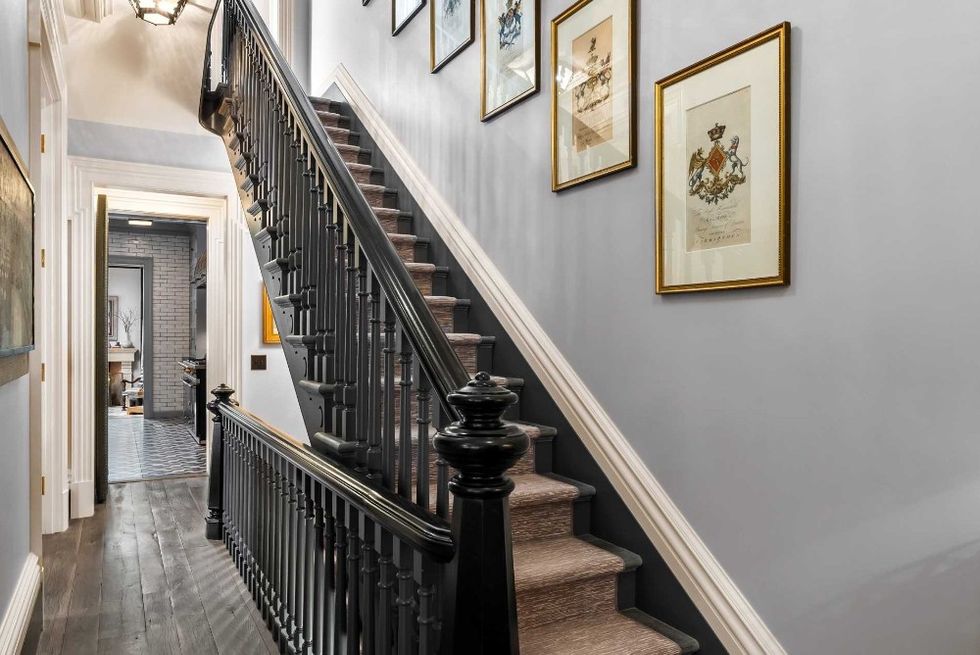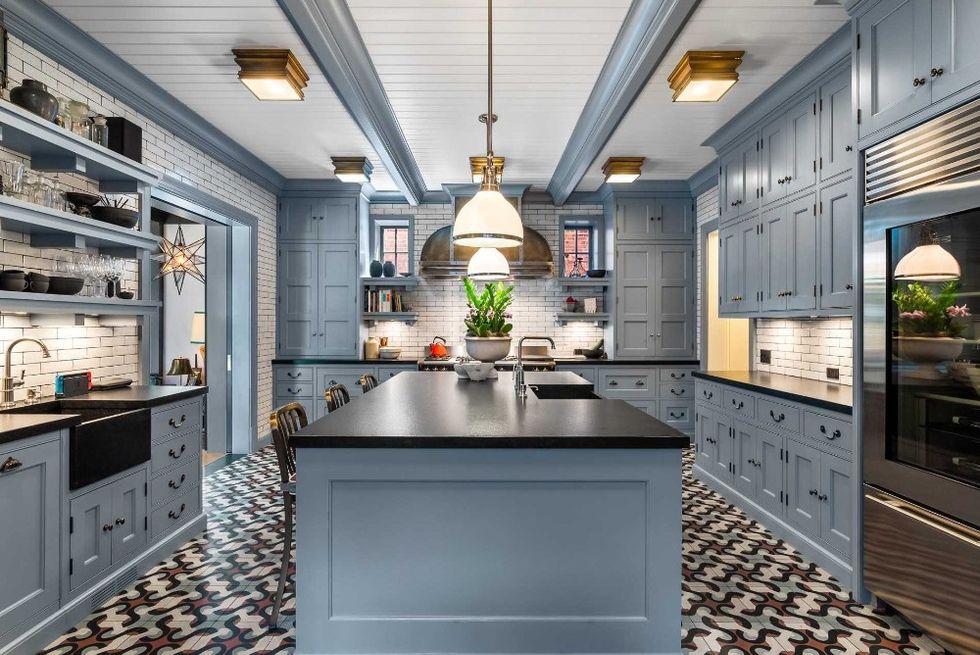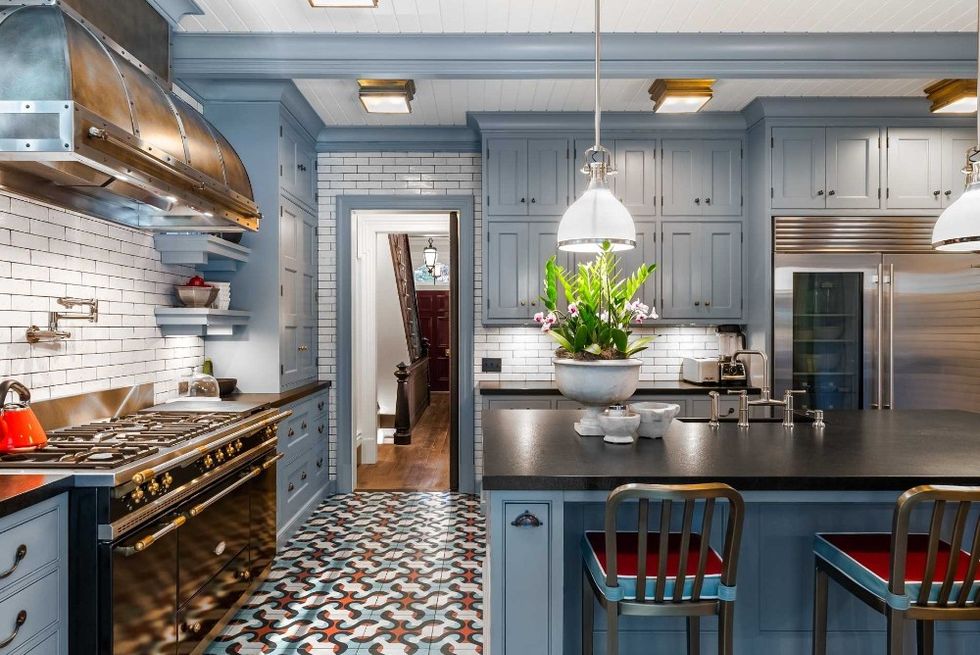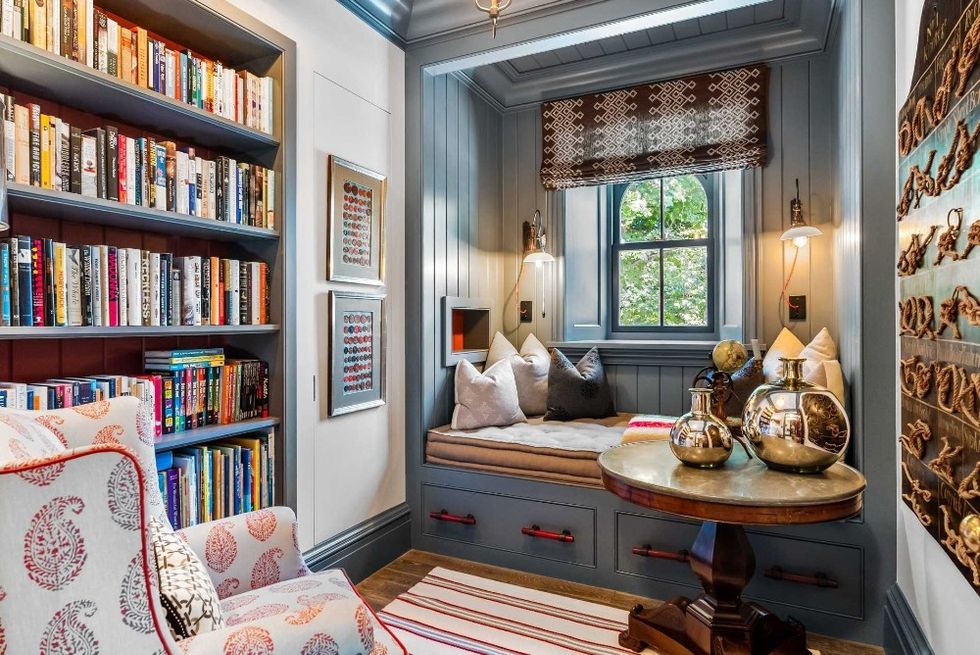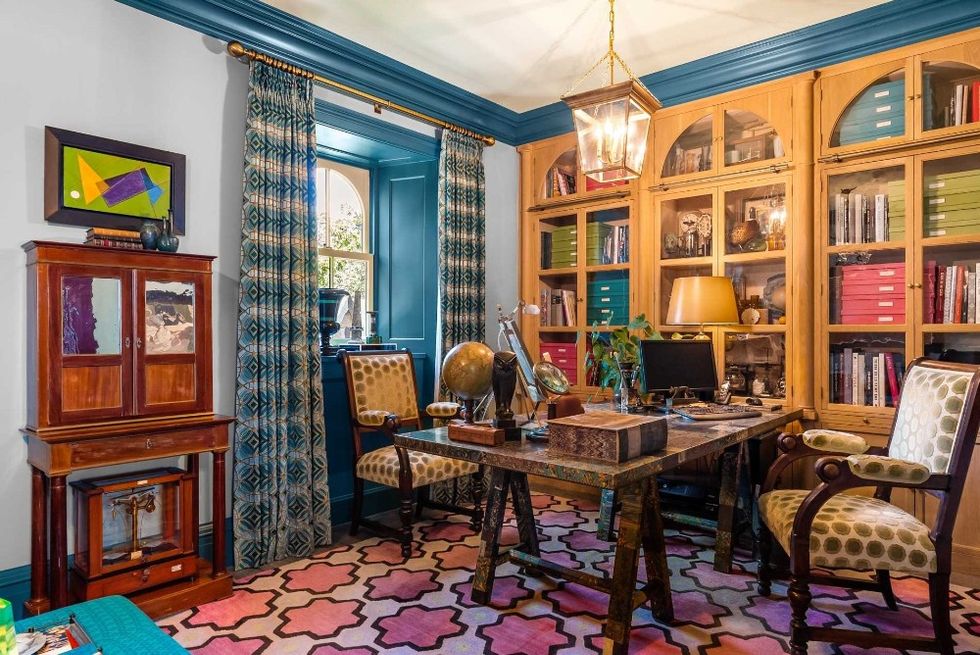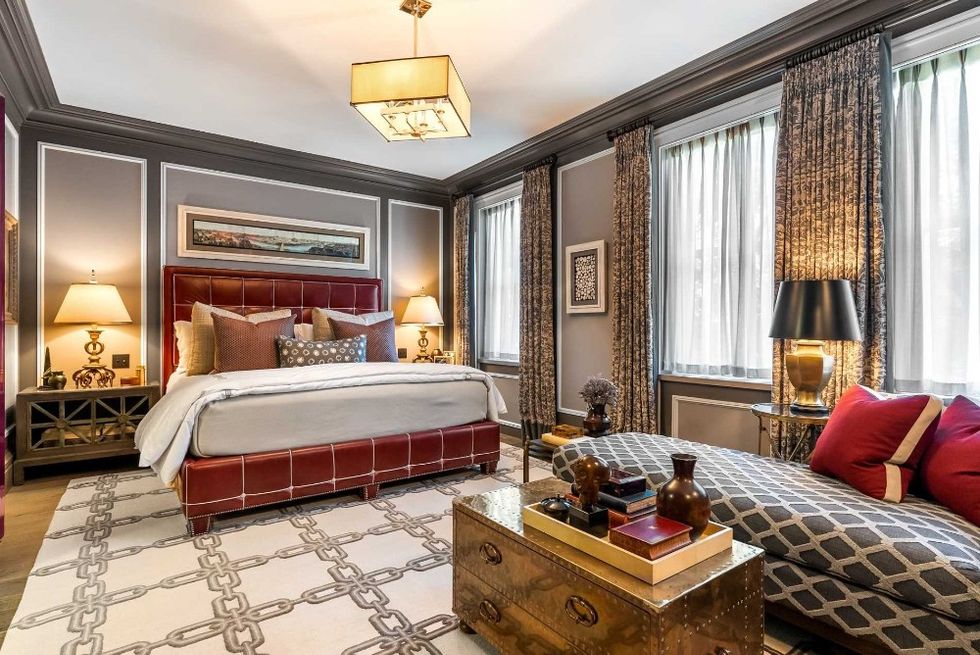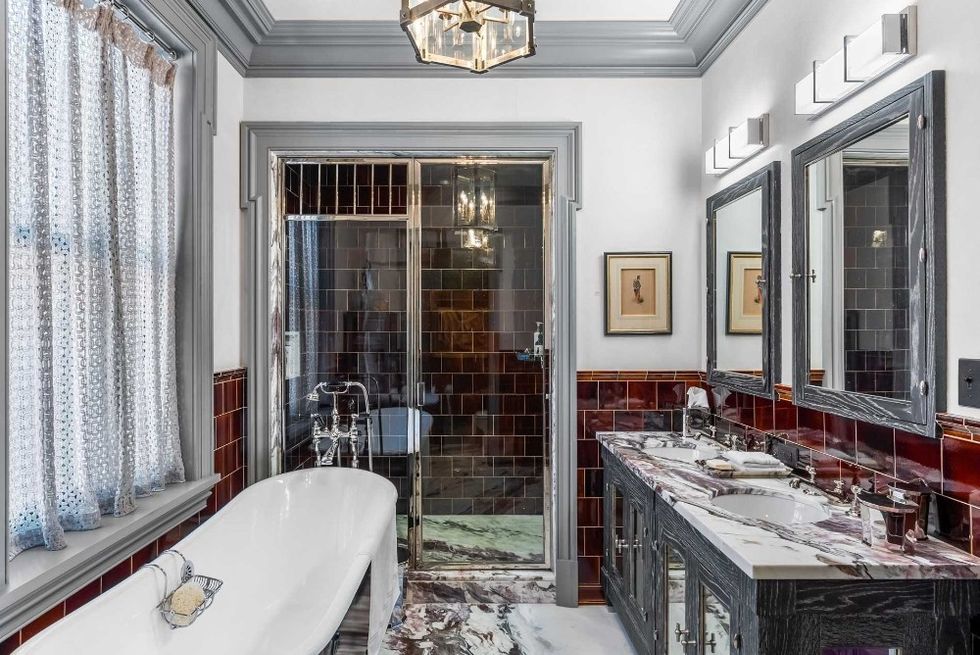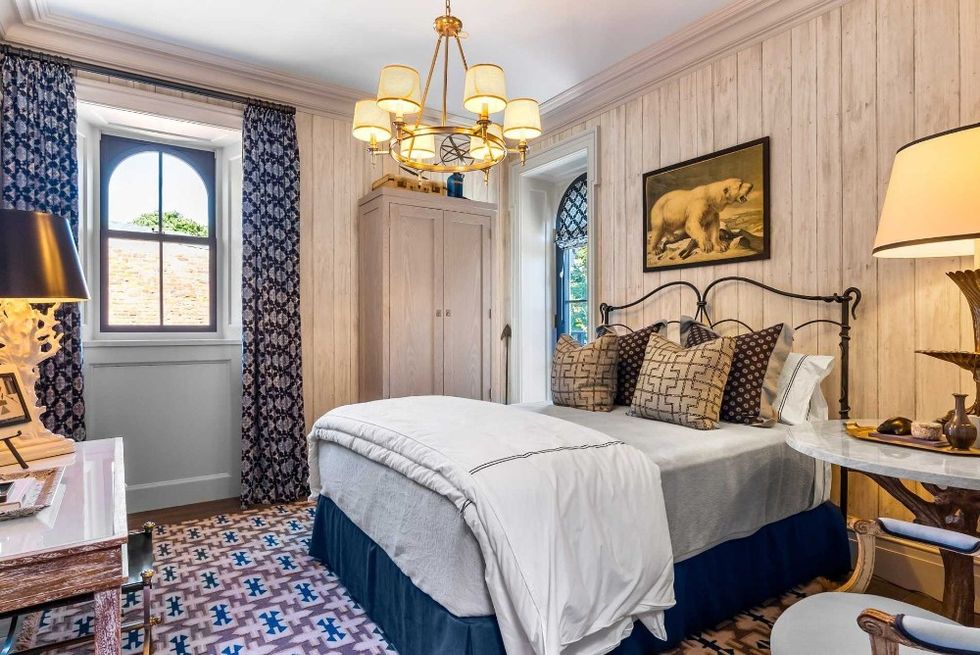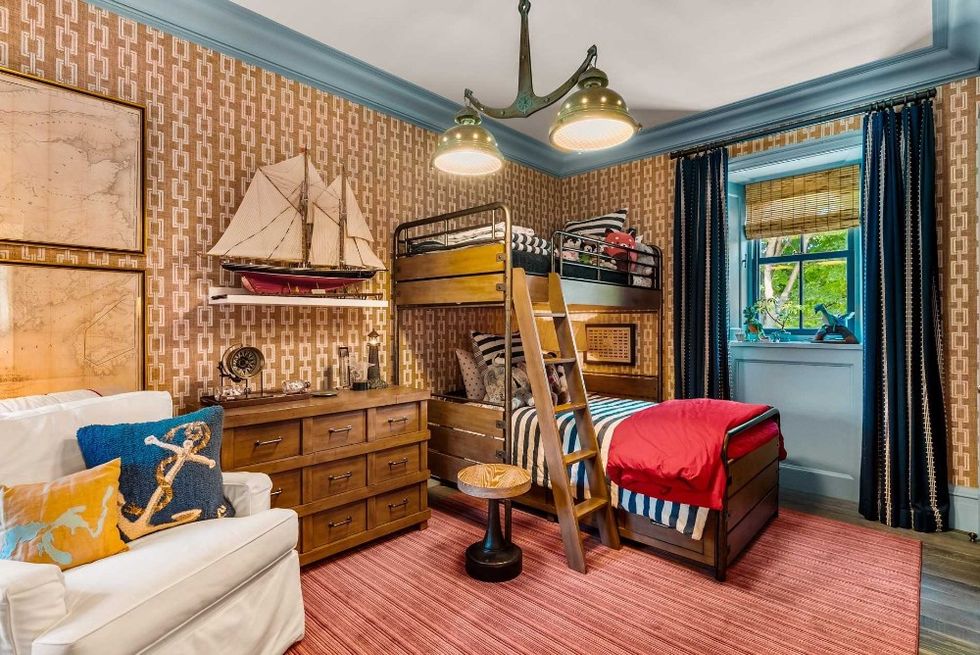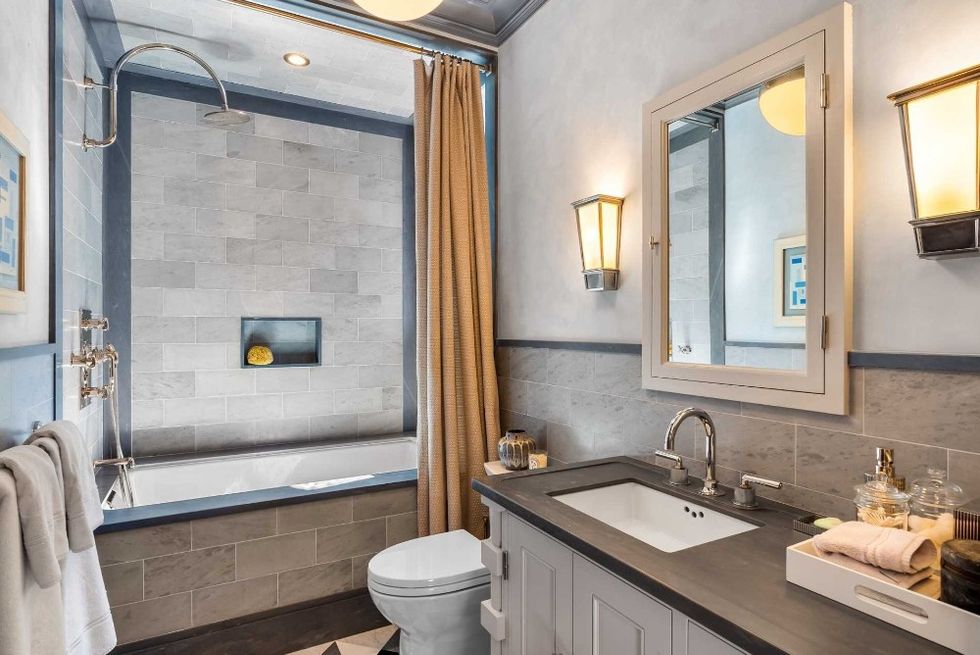 Toronto