Toronto
Sold
One-of-a-Kind Downtown Condo With Its Own Barn Goes For $2.2M
Just last week we told you not to sleep on the Tip Top Tailors building at 637 Lake Shore Boulevard W.
And now, another one-of-a-kind condo in the city has been snatched up for a cool $2.2M in the long-celebrated art deco building after three days on the market.
In a city of cookie-cutter condo spaces, this impressively renovated space at 626-637 Lake Shore Blvd W — one of just four units that could make use of architectural turrets — is truly like nothing else in the city.
For starters, it infuses urban design and refined country living with its own decked-out barn (yes, you read that correctly).
With its 100-year-old reclaimed boards and posts, communal table, rustic wall signage, and dartboard, the stylish barn (housed in a covered patio space) brings down-to-earth country vibes to its sleek and glassy urban surroundings. Continuing this theme, the 2+1 bed, 2-bathroom loft features reclaimed wood elements throughout the space.
While the eye-catching and completely unique "barn" is arguably the star of the show in this memorable and view-filled property, other appreciated elements include a huge open kitchen with a large island, a big and bright walk-in closet, and a sizeable outdoor terrace that connects with the barn.
In total, the property features 877-square-feet of dedicated outdoor space.
It's the type of property you'd want your entertaining-enthusiast friends to buy just so you can attend a party here. Rounding out its appeal are pristine views of the lake and sailboat-filled yacht club.
Specs:
Address: 626 – 637 Lake Shore Boulevard W
Size: 1400-1599 sqftList: $1,999,999
Sold: $2.2M
Taxes: $6,105 /yr
Maintenance fees: $1,093 /mo
OUTDOOR SPACE + 'BARN'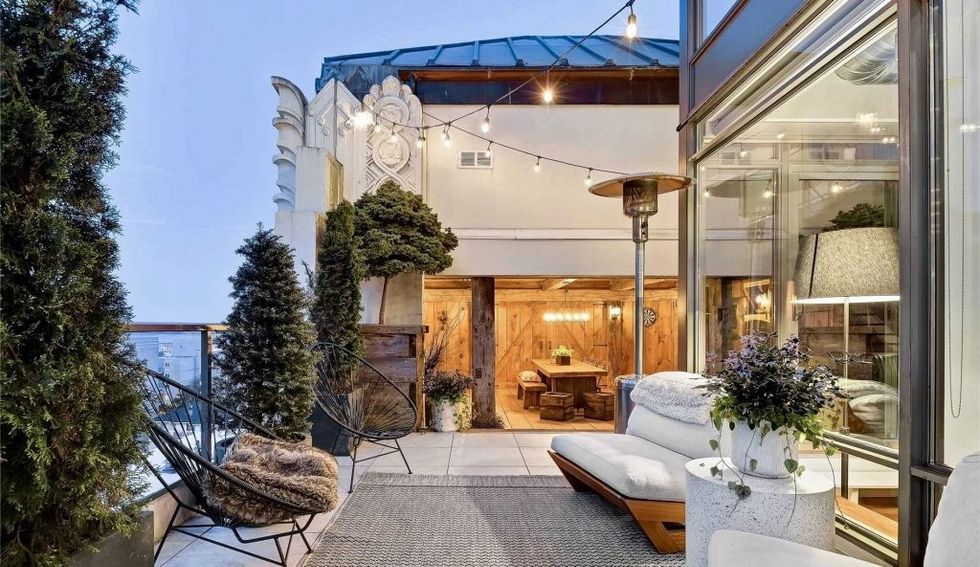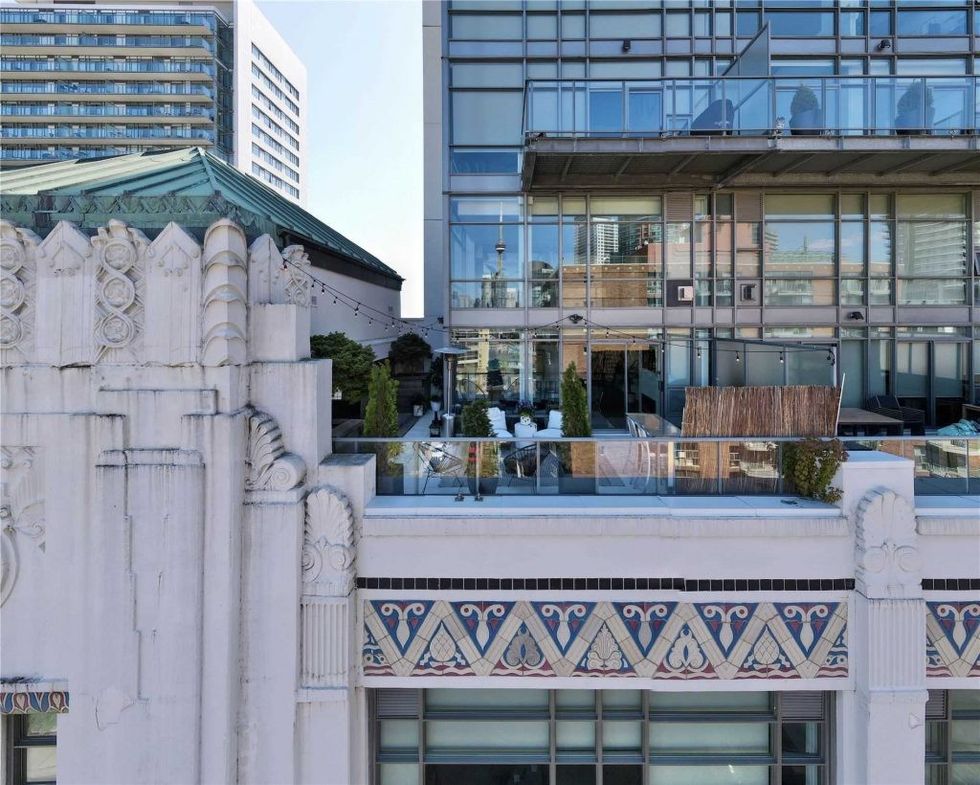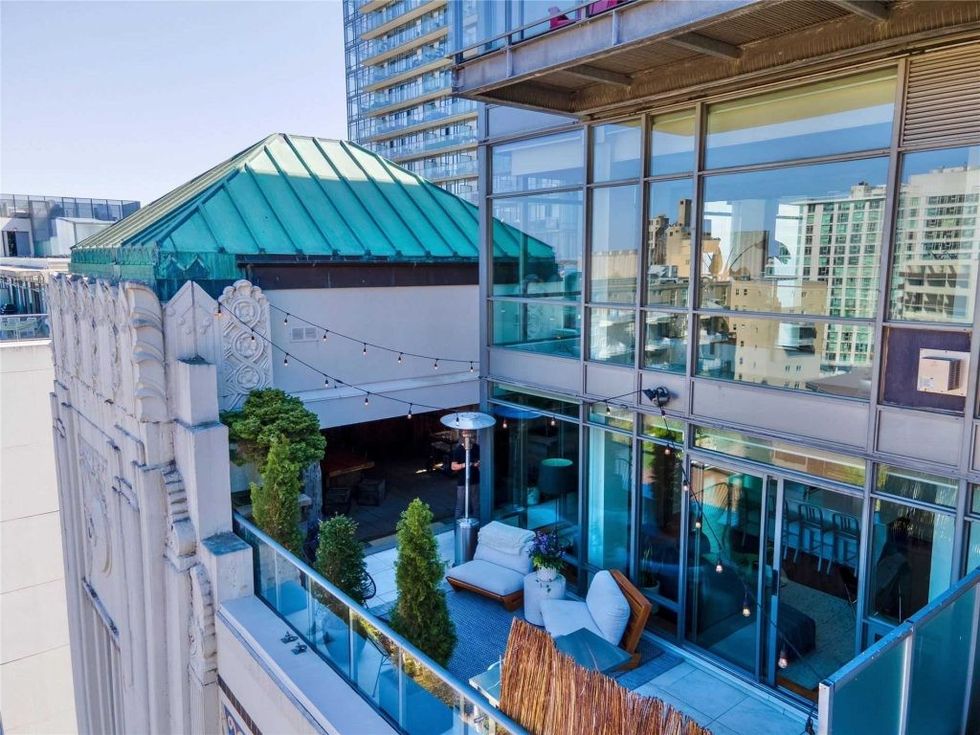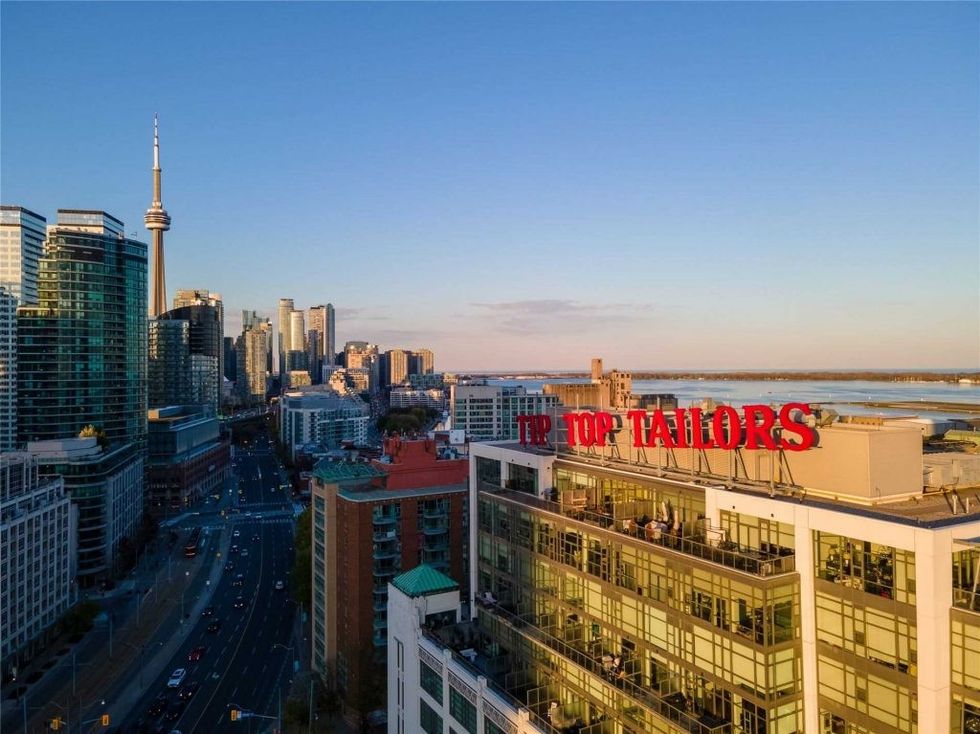 LIVING AREA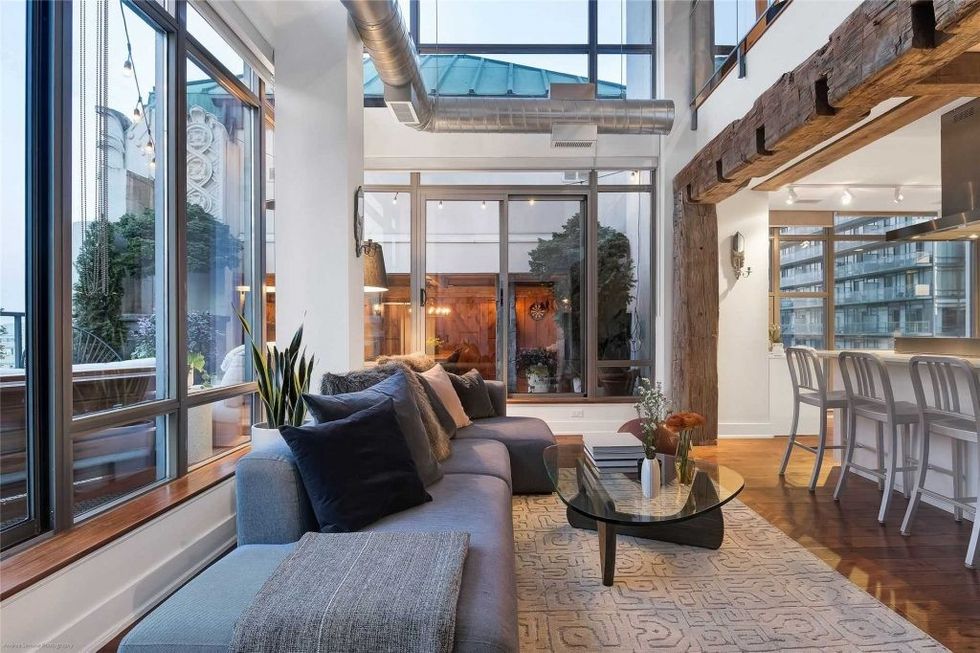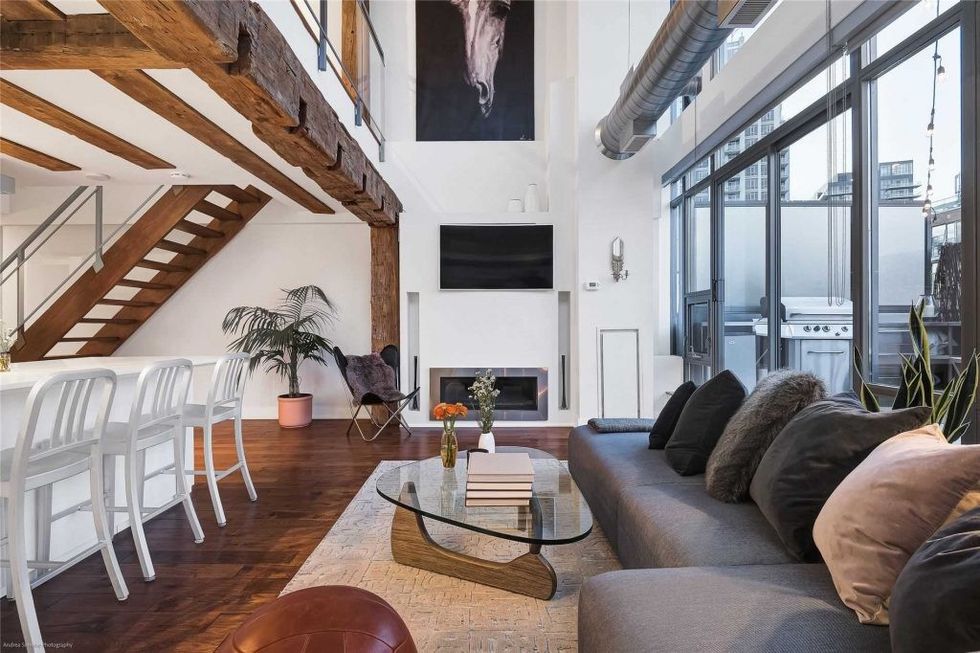 KITCHEN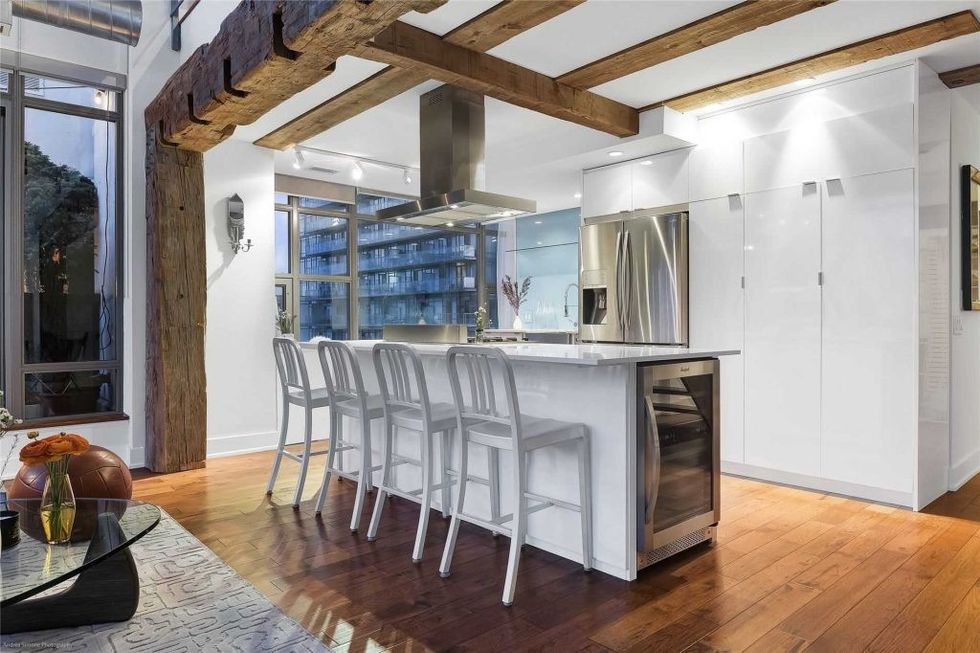 BEDROOM