---
The Toronto Blue Jays are gearing up for a major facelift to their home turf as the team announced new details about the upcoming Rogers Centre renovation on Thursday.
The upgrades, unveiled by the club's CEO Mark Shapiro, are expected to cost $300 million with construction beginning later this year. The work will take place in phases during the off seasons over the next two years, with the first phase seeing a total revamp of the area near the outfield.
The field is set to be reshaped with new dimensions. New raised bullpens will be added and some seats will be taken out in favour of more open social areas including patios, bars, and viewing areas. Seating at the 100-level will also be moved closer towards the field's wall, getting fans even closer to the action.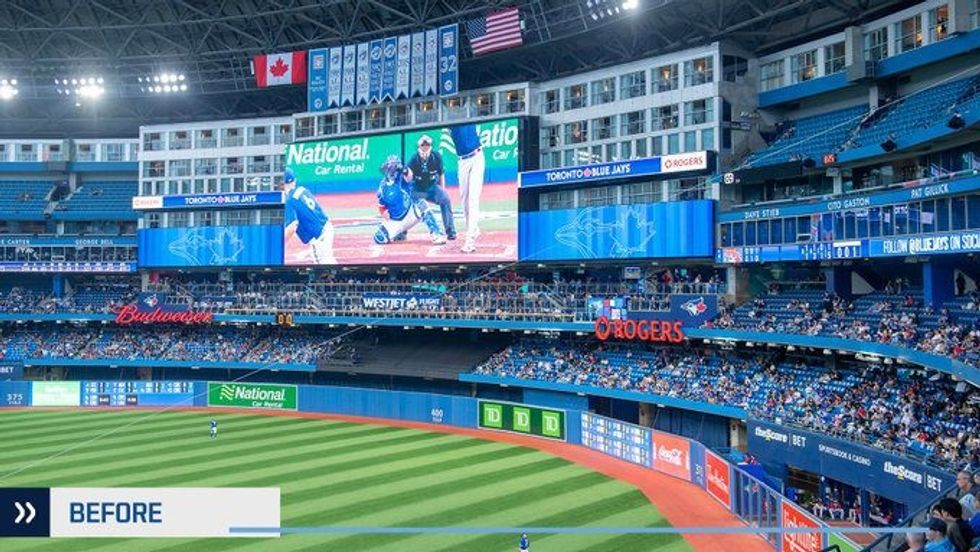 Toronto Blue Jays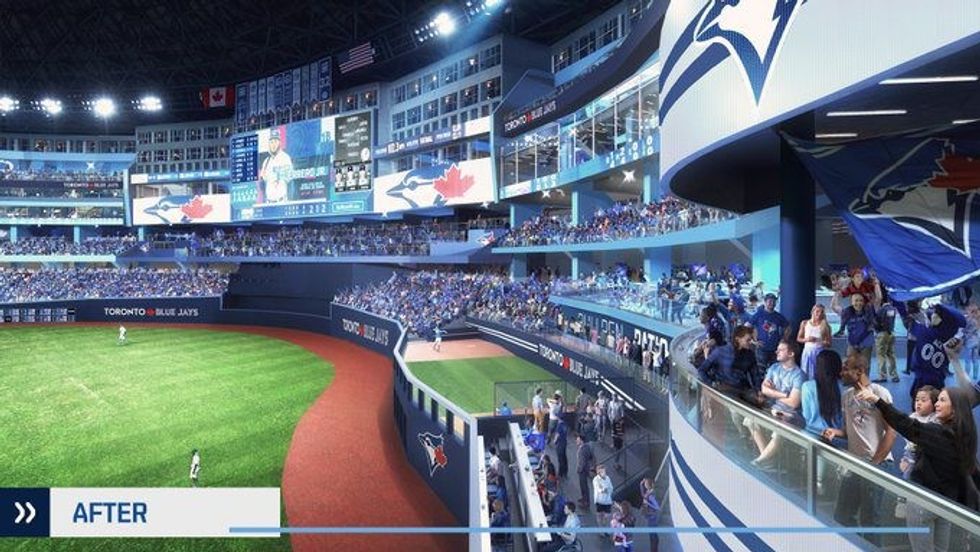 Toronto Blue Jays
"We are committed to building a sustainable championship organization for years to come, and this renovation to Rogers Centre will give new and lifelong Blue Jays fans a ballpark where they can proudly cheer on their team," Shapiro said in a statement.
On the upper levels, all 500-level seats, which have been there since the stadium opened, will be replaced, and two new "social decks" added.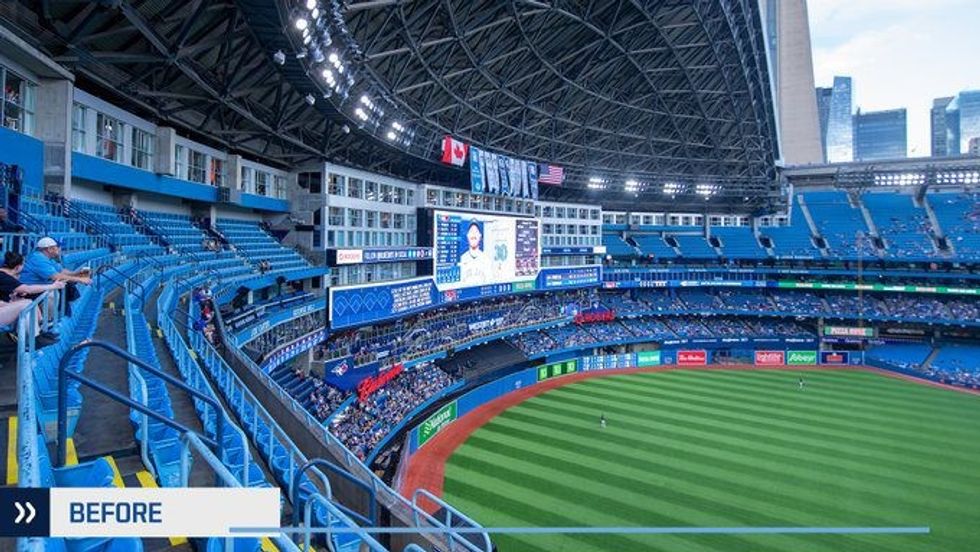 Toronto Blue Jays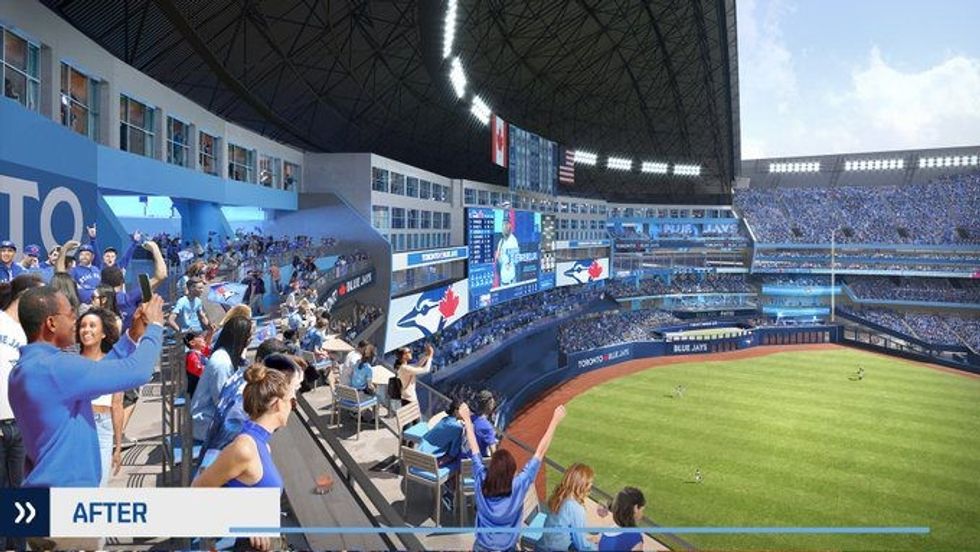 Toronto Blue Jays
But it won't just be the fans who benefit during the first phase of renovations. The players and staff will be getting several new amenities, including a 5,000-sq.-ft weight room, a player's family room, and a staff locker room.
The second phase of work, set to take place after the 2023 season comes to a close, will focus on the infield area. New premium clubs and social spaces will be added at field level, and the players will get new clubhouses.
"This renovation to Rogers Centre will deliver an enhanced ballpark experience for fans of Canada's team so they can gather to cheer on the Blue Jays and make cherished memories with family and friends, as they have for the last 33 years," said Edward Rogers, chair of the Toronto Blue Jays and chair of the board, Rogers Communications.
The Blue Jays released renderings of the proposed work on Thursday, but it's important to note that the drawings are not necessarily representative of what the Rogers Centre will ultimately look like. With architecture firm Populous still working on the design, and field dimensions and wall heights yet to be finalized, the renderings are just conceptual at this point.
Having opened in 1989 as the SkyDome, the Rogers Centre is a relatively old ballpark but the planned upgrades are expected to modernize the stadium for the next 10 to 15 years. Although it was initially reported that Rogers was interested in demolishing the stadium altogether in favour of building a new facility, there were no other viable spaces downtown to build a stadium, pushing the company to opt for renovations instead.
Toronto