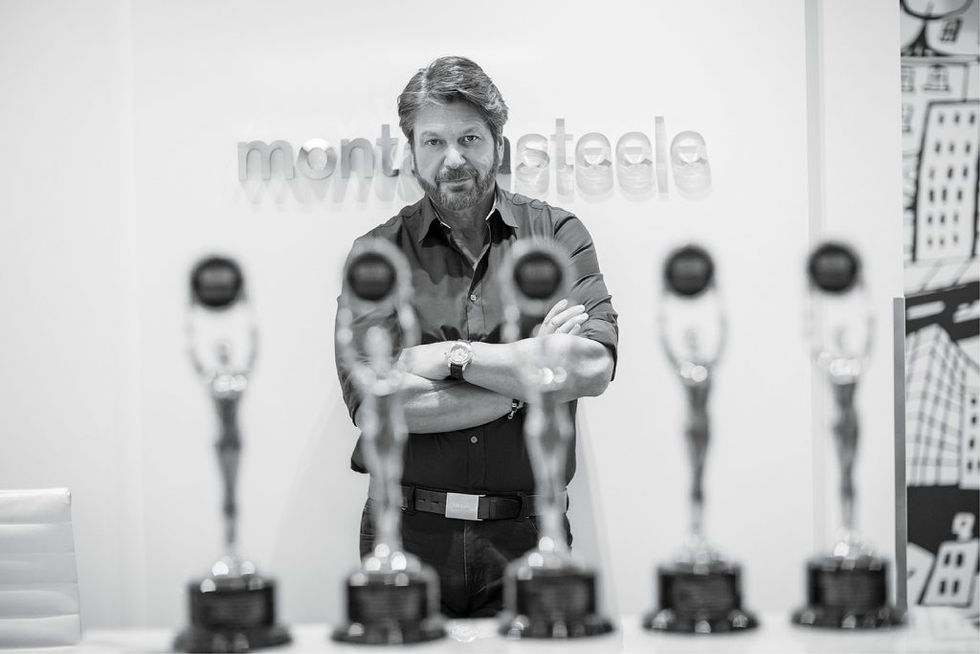 Joe Latobesi, partner at Montana Steele, a Toronto ad agency with a heavy-hitting real estate portfolio and the awards to match.
---
It's been said that, often, there's no truth in advertising.
Unless you're advertising a real estate development in North America's leading market, and the guy running the campaign is Montana Steele partner Joe Latobesi.
For Latobesi, his partners (president Rene DeSantis and creative director Andy DeSantis) and their team, the truth is that the agency has been at the forefront of Toronto's unparalleled real estate boom, helping its development industry clients reach unimagined heights and international recognition.
The agency, which was founded over a quarter century ago, is currently basking in some of that global attention, fresh from winning two Gold awards and 19 Silvers at last month's National Association of Home Builders Sales and Marketing Awards.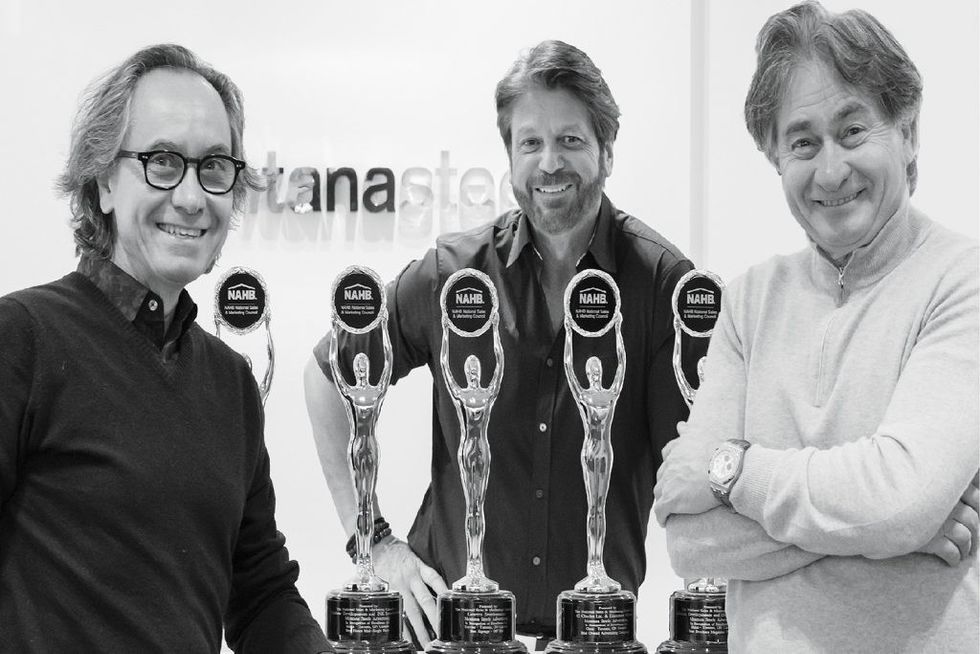 From left, Andy DeSantis, Joe Latobesi and Rene DeSantis of Montana Steele.
Latobesi, who helms Montana Steele's extensive high-rise portfolio, sounds pleased when he talks about reaping the rewards of success, but it's the thrill of the hunt, the dynamism of the industry that keeps him hooked. His ad agency career began with taking care of old-school retail clients in the days when an ad in the local papers was de rigueur and measurable success — a healthy ROI — was do-or-die.
"We'd run an ad on the weekend and on Monday, we'd go through store by store, mall by mall, and we'd be drilled on what success we had and where we had it, and how to improve. That's how I got excited about it. It was results-based. This piece of advertising would produce or not produce sales, but you perpetually kept going," Latobesi says.
The ad business has nevertheless evolved. Where once brands talked down to consumers, today, advertisers want consumers to talk up the brand.
"Brands have become so important," Latobesi says. "Everybody perceives themselves (in terms of) what brand they can associate with. It's so much more important in decision-making today that you tap into a consumer's mindset and really determine the brand that would attract their group."
Today, the focus on brand requires more from Montana Steele than a mere logo. They have a hand in everything from architecture to amenities, and design to suite sizes, which makes the contemporary notion of a work/life balance somewhat difficult to achieve.
"There is no such thing," Latobesi says. "My phone doesn't stop. Emails don't stop. Clients are more demanding than ever because the stakes are higher. You have to be available Sundays, in the evenings. When I do travel and end up on some sandy beach, I have my phone and they can get a hold of me. It's sad in a way, but that's what we do."
There's little question Latobesi has achieved a measure of success, but passion really is the only thing that can compel someone to answer their phone at the beach.
"It's passion and it's also fear," he says, "a fear of not being in the loop constantly. What's happening with a project, the clients, all the communications."
The fear isn't unfounded, with the pace of the Toronto market. There's always another client to see.
"We are lucky enough to probably be in the largest real estate market of our working lifetime, and we got to play in an arena where you could hone your skills project after project because they just kept coming," he says. "With each campaign, in a short period of time, you built a brand and a sales centre to go with it, and you sold hundreds of homes. You saw the results really quickly."
Despite the real estate market meltdown a decade ago, Latobesi doesn't see a similar slowdown coming back any time soon. Continuing its white-hot ascent however depends on Toronto continuing to welcome immigrants. "I don't see (the market) slowing down unless that slows down," he says.
Because of Toronto's legendary diversity — more than half its residents were born elsewhere — marketing a development has now become a complex undertaking that requires sensitivity and an appreciation for the necessity of a nuanced approach.
But understanding the audience is key to Montana Steele's success, as it's grown from a shop of six to a firm that now employs 60 people. The firm has gone on to become the agency of record for some of the industry's biggest real estate projects, including the launch of Mirvish+Gehry Toronto, Maple Leaf Square, and Tour des Canadiens in Montreal.

Montana Steele, located on Yonge Street in North York, has gone from a staff of six in its early days to a current 60.
A standout project for Latobesi, Tour des Canadiens focused on the idea of closely tying the marketing to Montreal's beloved Habs. His experience in Toronto had told him how huge the "hometown advantage" would be.
"I believed it would attract a higher dollar per square foot. I said, 'I'm promoting the biggest brand in Quebec. I'm going to touch the souls of the marketplace, and they're going to come to the project and pay $50 more per square foot because of that brand.'"
The developers gave Montana Steele the go-ahead, and the project became the fastest-selling development in Montreal, with 550 units sold in the first three months. "Sometimes, the marketing drives the project," Latobesi says.
Although he's involved in the strategic and creative aspects, it's the business of the business that motivates him, and in client relations, where he's happiest.
Not that it's without challenges.
Latobesi admits there are times when people in his position have to keep their comments to a minimum and their own egos in check.
"Some clients want me to be aggressive and some want me to take a back seat and let them take the lead, but support their ideas. Some of them want you to be the idea guy. Every project brings a different set of personalities," Latobesi says. "You feel it out and deal differently with (different clients)."
At the end of the day, though, he says, "You either like me or you don't."
Lucky for Latobesi and his partners, the development industry seems to like him.
Insiders