---
Humewood-Cedarvale: for those unacquainted, the area is charming, charismatic, and convenient, located just north of Toronto's downtown core. 
This historic neighbourhood was developed over a century ago, all thanks to a streetcar. The city of Toronto built the St. Clair line in an effort to expand the city's population north -- and the plan worked. 
Because of its newfound accessibility, people began to flock to the area. As the neighbourhood's population grew, the once rural, agricultural suburb transformed into a tight-knit community filled with shops, cafes, and tons of character. Fast forward 100 years and remnants of this community's charming past remain. For instance, traditional storefronts still line the streets, occupied by small mom-and-pop shops that offer customers a nostalgic shopping experience. 
Yet, while historical charm still echoes through the streets of St. Clair Ave West, the neighbourhood hasn't stopped evolving. Updated transit systems have made the area even more accessible, and new developments have added modern, luxurious amenities to the historic community.
These days, in a perfect blend of old and new, Humewood-Cedarvale offers residents the best of both worlds — a nostalgic, cozy neighbourhood feel, with the convenience and luxury of modern-day living. And one of the contemporary additions to the neighbourhood is Groove Urban Condos, a new project by Block Developments.
This stylish, 15-storey building will bring 152 suites to Vaughan Road, nestled peacefully just off where the lively Bathurst strip meets St. Clair Avenue West.  
This development is a walker's paradise, since future residents will be steps away from almost all of life's essentials—everything from homeware stores and fresh fruit markets to gourmet ice cream shops and pizza parlours.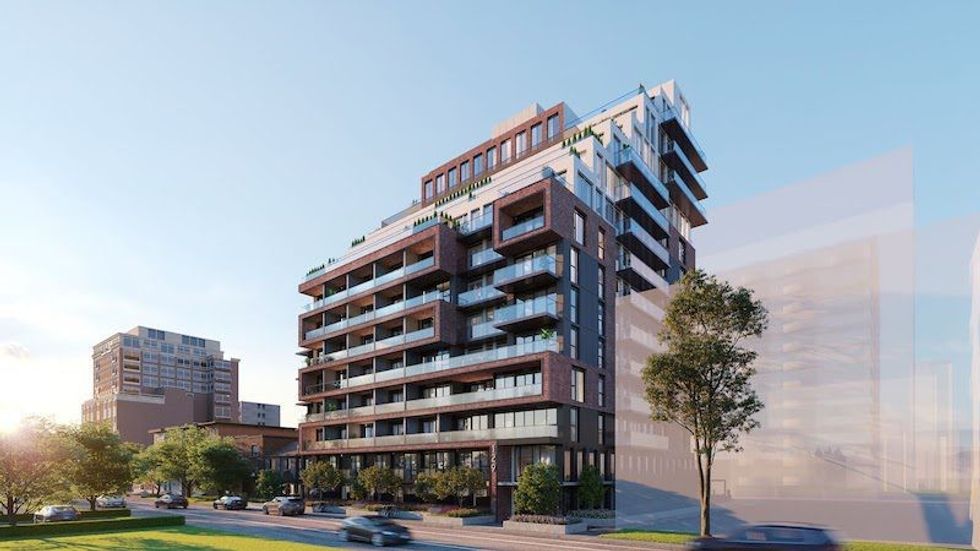 Groove Urban Condos
On the off-chance you'll need to venture a bit further, Groove is also conveniently close to transit. In fact, it's just a 2-minute walk from the 512 streetcar, and a 5-minute walk to the St. Clair West Subway station, which brings you into the downtown core in minutes.
However, unless you're commuting to work, it's unlikely you'll need to journey too far from home. With a diverse variety of international cuisine and a broad spectrum of shopping choices, Humewood-Cedarvale offers something special for every taste and budget. 
What's more, green spaces and parks are sprinkled throughout the neighbourhood, so nature lovers can get their fill of the outdoors. In fact, it is home to Cedarvale Ravine, a historic trail that was once an old commuter railway back in the late 1800s. Now, the 7.2 km trail is a neighbourhood staple for joggers and cyclists alike, and anyone living nearby will benefit from the access to the outdoors it provides.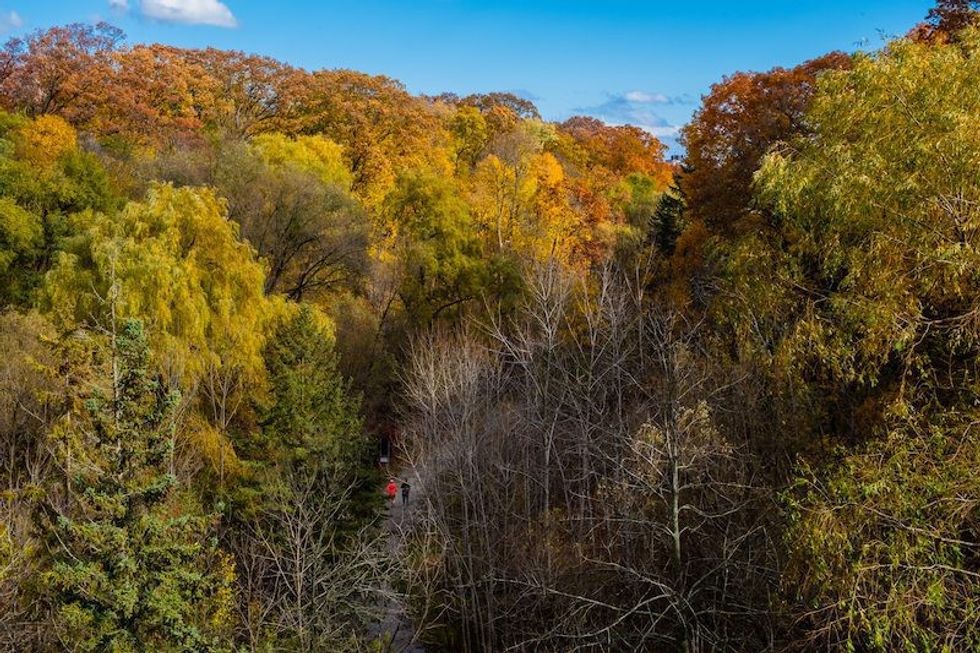 Yet, while the neighbourhood offers an eclectic mix of dining, shopping, and outdoor activities, Groove's residents won't even need to leave their building to enjoy a vast array of amenities. 
The condominium's state-of-the-art fitness centre is filled with the latest cardio and weight-training equipment. For the families in the building, a kids zone is attached to -- and within viewing distance of -- the gym, so kids can play while parents get their workouts in.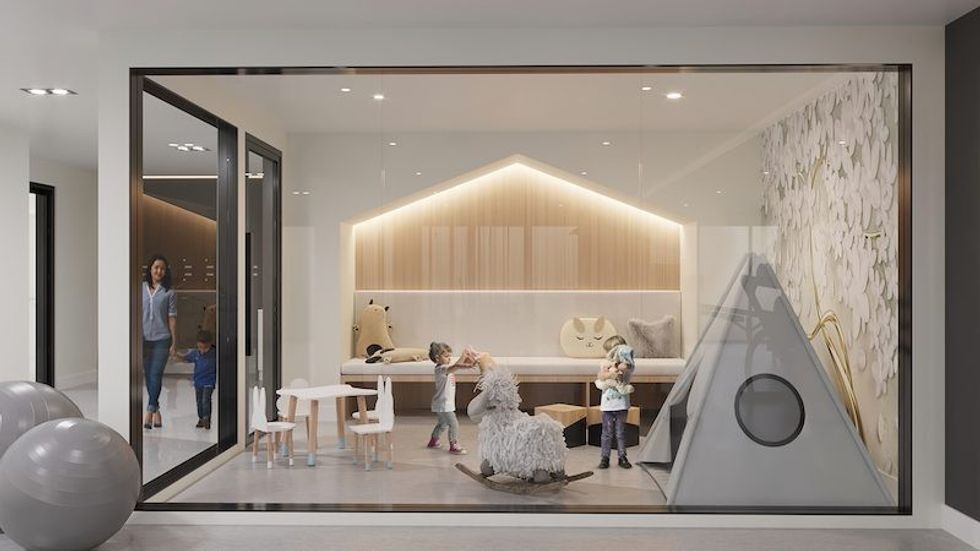 Groove Urban Condos
Groove also boasts a multipurpose space that's great for hosting parties. Equipped with a pool table, bar, and culinary kitchen, residents can easily wine, dine, and entertain their guests. Or in the summer months, residents may opt to entertain outdoors on the expansive 12th-floor terrace.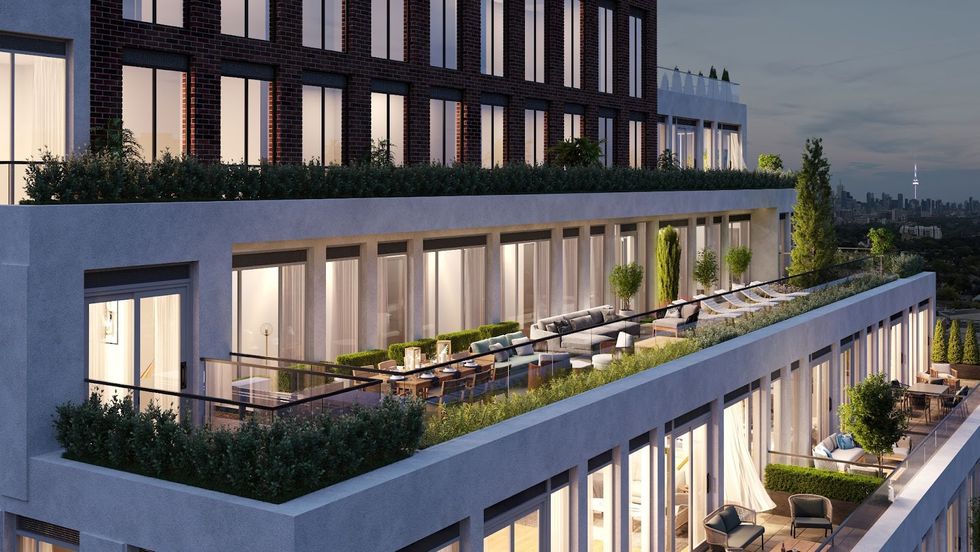 Groove Urban Condos
This modern, spacious and convenient condo offers a unique opportunity for contemporary living in one of Toronto's most historic, eclectic neighbourhoods. Groove provides comfort without sacrificing character, so residents can have their cake, and eat it too.     
To learn more about Groove Urban Condos and to register, click here.
---
This article was produced in partnership with STOREYS Custom Studio.
Future Developments