---
If you're a fan of Simu Liu, you will soon have a chance to live in a building he's had a hand in designing. Following several stints in television and film, the Canadian actor is on the ground floor of a mixed-use tower that will be coming to Toronto's Yonge and Dundas. 
8 Elm Street will be a collaboration between Reserve Properties, Capital Developments, and Liu. Liu will be lending his creative input to the design of the building, which will be headed by architecture, engineering, planning, and technology firm IBI Group and interior design firm Cecconi Simone. Three heritage façades will be restored, preserved at grade, and integrated into the new development.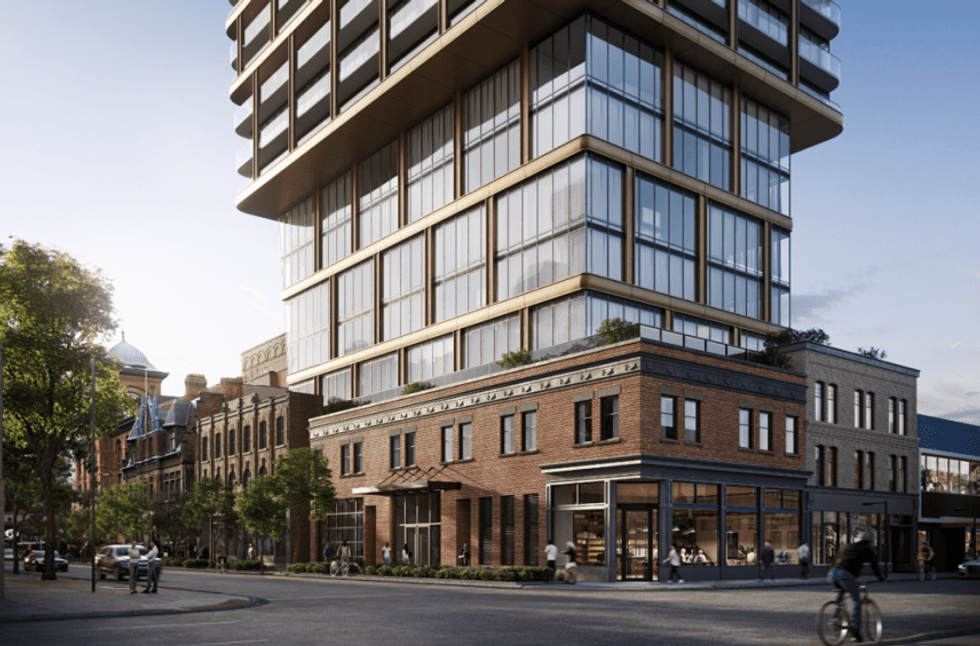 In addition to celebrity cachet, the development will have all the frills. It will be 69 storeys with approximately 26,000 sq. ft of indoor and outdoor amenity space. Residential suites will range from studios to three bedrooms.
The intent is to create a living experience akin to a five-star hotel. Building residents will be able to take advantage of a fully-outfitted fitness centre, styled strikingly with light wood panelling and reflective black ceilings. A co-working space with meeting rooms, banquettes, a copy room, and a refreshment pantry on another level will cater to professionals.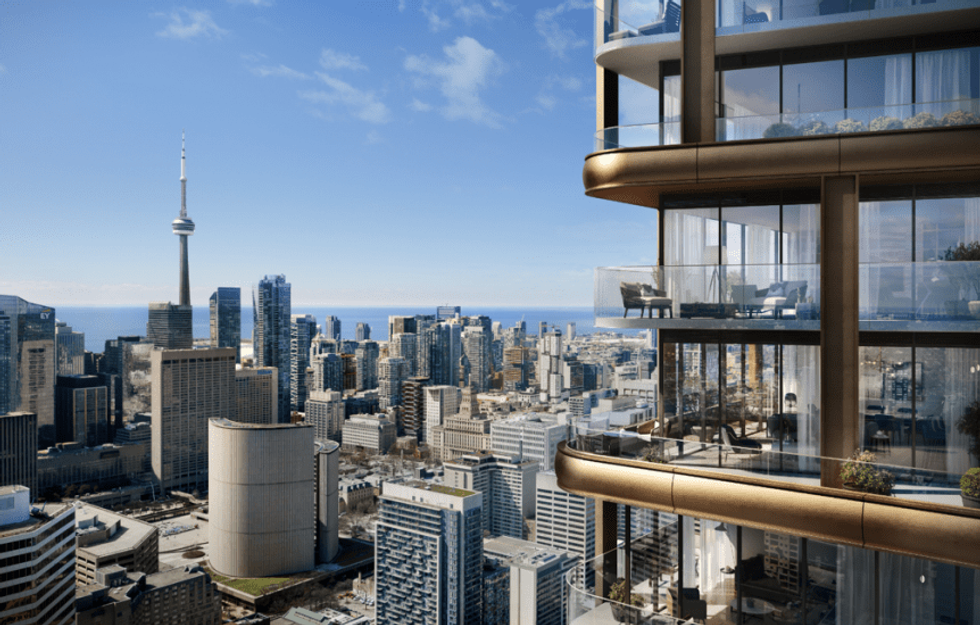 On the south side of the building, a Social Lounge will offer the quintessence hotel bar experience, set against a backdrop of deep colours, metal detailing, marble finishes, and a fluted bar. On the 56th floor, the Sky Club will read like an intimate, exclusive social club, featuring built-in upholstered benches, fabric-wrapped walls, a back-lit alabaster bar, and private terrace access. 
The development draws inspiration from New York's doorman buildings. As such, an intimate lobby with double-storey ceilings, a concierge desk, a fireplace, and lounge will be accessible off Elm Street.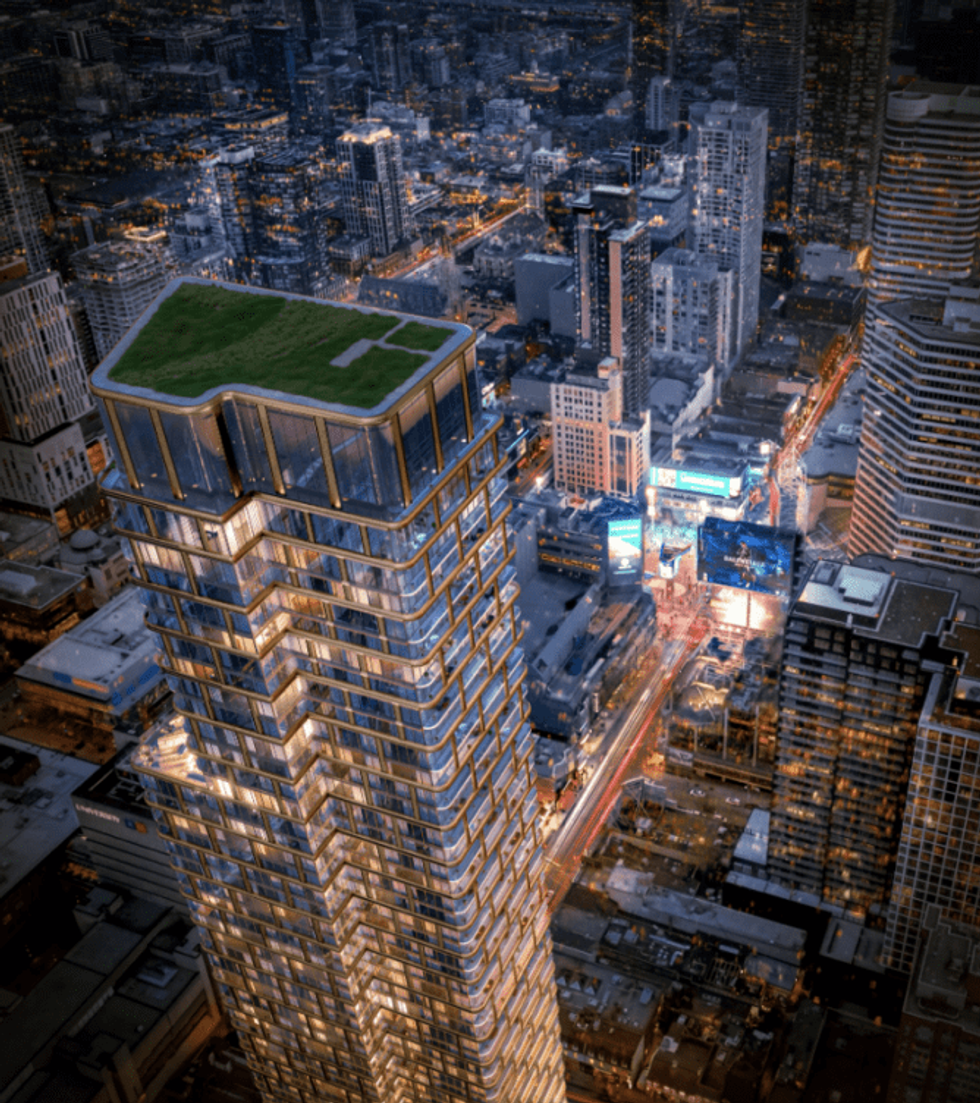 To top it all off, 8 Elm Street will also include opportunities for multi-level retail, as well as more than 5,000 sq. ft of public community space at the podium level, programming for which will be managed by the City. The development will contribute several millions of dollars toward affordable housing and other community initiatives in the local area.
"I have always believed that real estate developers have a responsibility to give back to the cities they build in," says Simu Liu in a press release. "Having lived in the same Bay Street apartment for eight years, I know the importance of designing and optimizing every square foot of living space so residents can feel happy and relaxed in their homes. I'm extremely excited to be collaborating with Reserve Properties and Capital Developments on a landmark project for which we will be creating top-quality homes and amenities for residents, as well as a brand-new community space in a historic location that will benefit all Torontonians."
Toronto