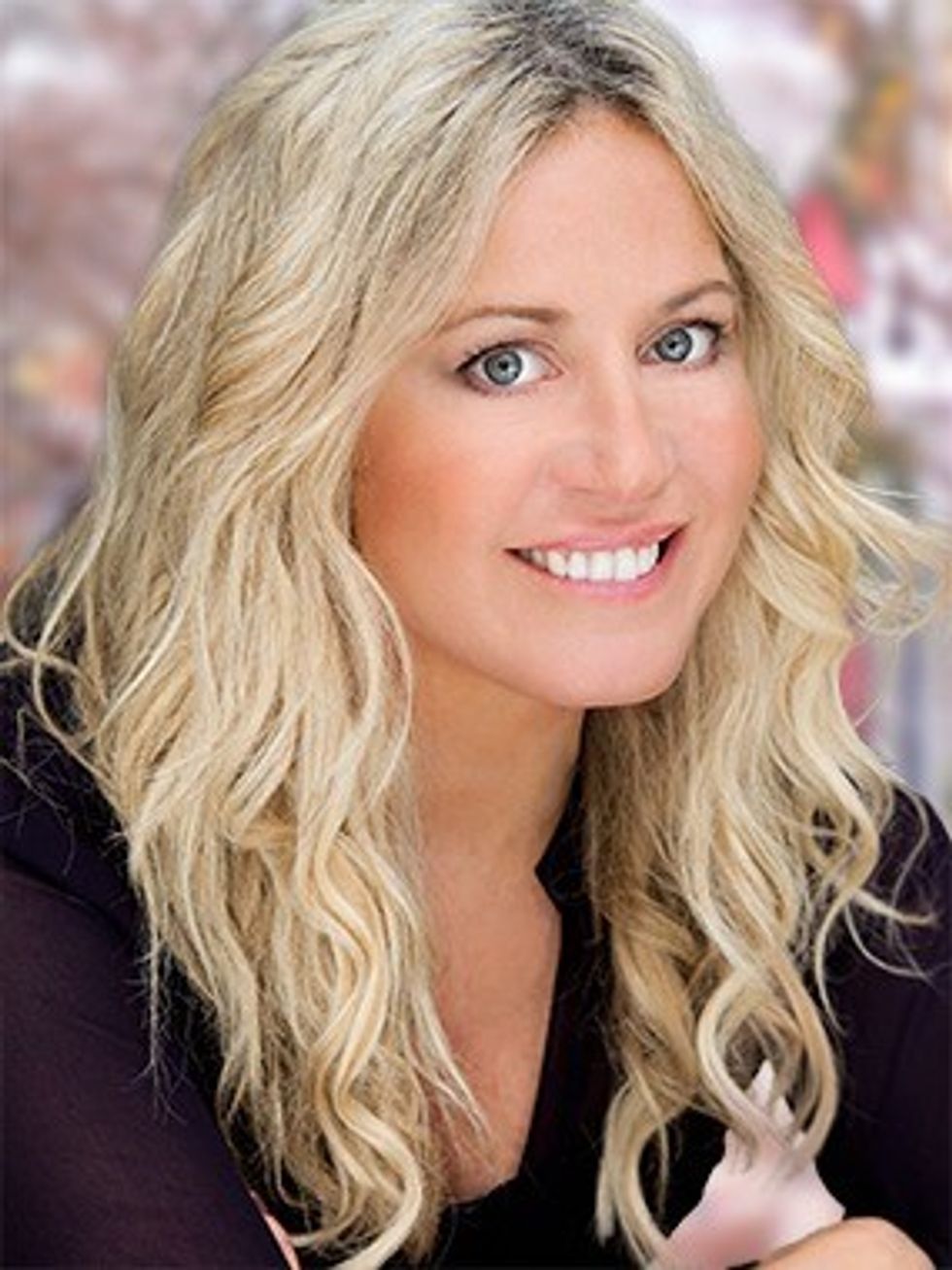 Toronto real estate agent Rosanne Agasee, pictured with her son Max, who's studying science at Queens University, was selling on The Shopping Channel until she acted on the urge to venture into the "noble pursuit" of selling homes, which she calls "change-a-person's life" type stuff.
Rosanne Agasee may look familiar to some of you.
---
Before she was a real estate agent representing Forest Hill Real Estate, Yorkville, Agasee was a host on The Shopping Channel (TSC), selling everything from Ivana Trump's jewelry and Tony Little's Gazelle glider. She actually flubbed an intro once, introducing Tony Little as "Tony is Little" — the clip features prominently on her demo reel.
But that's not why she switched from selling celebrity-pitched products to selling houses. In a candid interview she reveals why she switched careers, what TSC taught her about selling houses, why staging a listing is the most important element of selling a home and what it's like when clients recognize her from her TV career.
Why did you switch from being on TV at TSC to selling real estate?
The Shopping Channel was selling and it was a lot of fun. It was a great thing to do, but it wasn't a big deal, change-a-person's-life type of thing. Real estate is drama, it's excitement and a noble pursuit. It's really a terrific thing. You're helping someone change their life. I always loved real estate and I always knew, at some point and time, it would be something I wanted to pursue, even if I wasn't doing it full time. But, it turned out to be the perfect full-time work for me. I love it.
Do any of your clients recognize you from your acting roles or TSC appearances?
Yes, I get a lot of that. I have clients of mine that were shoppers at The Shopping Channel. They like the familiarity and get a warm feeling. They think they know me. It's terrific and a definite advantage.
What's your advice for buyers and sellers in the competitive Toronto market?
For buyers it's a funny market right now. Depending on where you buy, you may still be facing bidding wars for condos, but not so much with homes. With homes it's a little easier, but my advice is I have to know exactly what they want and if we're dealing with multiple-offer situations I often will look at inventory that's been sitting on the market for a period of time. That's actually worked very well for me. I take clients to something that has become a little stale and we are able to get it for less than what they expected and it becomes a perfect situation for them.
Then, I have other clients, high-end clients that are spending millions of dollars on a home and that's just a matter of finding the right home. It's about searching and getting in at the right time. I have clients that travel constantly, so they come in when something comes on the market or I find them something. It's a lot of a timing issue. You have to watch the timing, you have to provide buyers with the awareness of different options and different opportunities because it's a difficult situation, finding something perfect in this market.
For sellers it's a lot of marketing. It's positioning their property in the right way. It's heavy on promotion. I'm very aggressive in all types of promotion whether it's social media, newspaper or other traditional forms of advertising. I try to do everything because you just don't know where that fire is going to be. You only need one buyer, but you just don't know where that buyer is going to be. I've had properties go immediately because someone sees it on my website or someone sees it in the National Post or Facebook. Then, some of the other high-end properties will take a little bit of time, but it's the same thing – it's marketing. Heavy on the marketing. Constantly talking it up to people all around the world because my market is not just in Toronto. It's getting the word out there. Marketing for listings is the most important thing.
What's the difference between techniques when you're selling on The Shopping Channel versus selling a home?
Selling a home starts right at the bottom at ground zero and you have to build an inventory of contacts to sell a property and learn how to market it. I think I've been able to do it quite successfully … Recently, I had a really big party for a $3-million condo at Bay and Bloor. It was fantastic because we gave out invitations to everyone in the area and it was a very well attended party. The attendees come and even if they're not the buyers, they talk about what Rosanne did for the listing and that's how I get other clients because they like that kind of showmanship. Sales is showmanship and that's what The Shopping Channel was all about and that's really – when it comes down to it – a listing is all about. You've got to show it off in the best possible light and then get it out there in a big way.
You represent a lot of high-priced properties. Have your connections in the entertainment industry helped you in selling properties?
Definitely because I have contacts in the entertainment industry and high-profile clients who love homes. I had a big-name client where I sold his property here and then we ended up buying something for him. When people recognize me and feel a familiarity they'll come to me. The showbiz thing is a compelling kind of a thing. People like it and I think I have a little bit of a flare for the drama of it and I think it helps in the selling of anything really. That's why you're seeing a lot of these shows with characters that are real estate agents.
What is different about selling a million-dollar home versus an average home?
Every property that I sell I try to position it as a perfect jewel of a property. As a buyer, the expectation is that you're walking into a place that's going to look like a presentation centre. You're walking into a place that's supposed to be pristine. You can't have toothpaste in the sink, you can't have a place that's cluttered because it really diminishes the perception and is ultimately going to have a negative impact on the price that I can get for my client. It doesn't really matter if it's a small house or a little condo suite or a $5-million house or condo suite, it has to show to perfection, whether that means making it look clean and tidy or staging it.
I've had great success with staging. I've taken over a place an agent can't sell and sold it within two weeks because I revitalize the way the place looks. That's a lot of how The Shopping Channel worked too. You had to look great. You had to look beautiful and that's how I really learned the look is a very important thing. People are sold based on what they see. Very few people can walk into a condo and see beyond to what it might be if it's cluttered and awful. I think if I can walk into a home and not see it, I have a wonderful team of stagers that I can bring in to get tips that will change the way people perceive that property and it just gives it a magic.
Industry Profiles