---
Vancouver-based developer Bosa Properties is joining Richmond-based Vanprop Investments in the monumental redevelopment of Lansdowne Centre, a sprawling retail mall that has been a key destination in the city since 1977.
Vanprop Investments, which has owned Lansdowne Centre since 1984, first introduced the master plan proposal with the City of Richmond 10 years ago, seeking an amendment to the City's Official Community Plan (OCP) that would allow Vanprop to proceed with a multi-phased redevelopment of the mall.
The entire site, which includes a sprawling surface-level parking lot around the mall, is approximately 50 acres, and Vanprop's master plan for the site would see the site redeveloped into a community consisting of 3.8M square feet of residential use and nearly 700,000 sq. ft of non-residential use. Lansdowne Centre currently has an estimated 600,000 sq. ft of indoor space.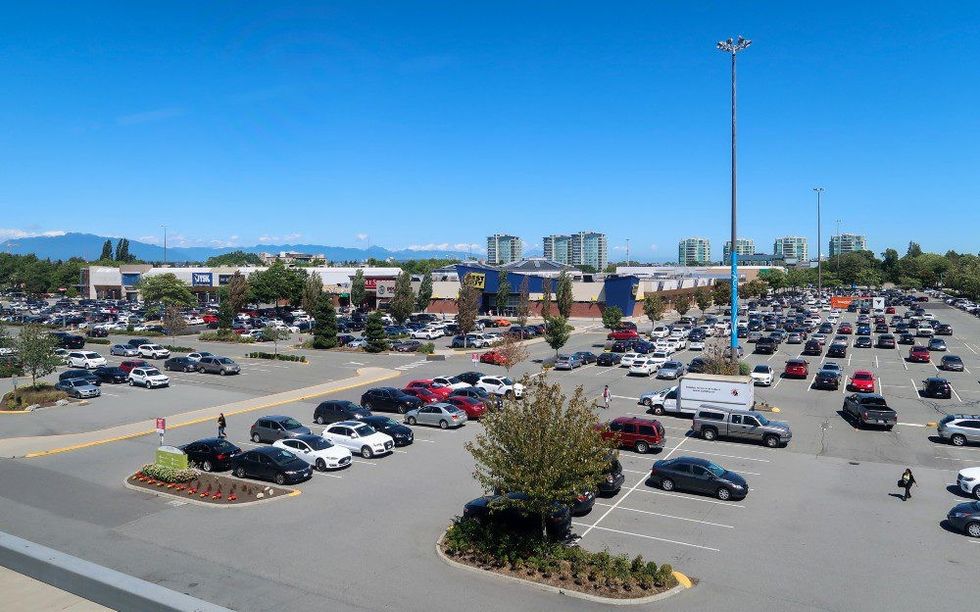 Lansdowne Centre on 5300 No. 3 Road in Richmond. (Colliers)
The OCP amendments were approved in March 2021, setting the stage for the massive undertaking that's expected to be delivered across seven phases, and ultimately include over 4,500 homes that could house over 10,000 residents across as many as 24 buildings.
In a Planning Committee report ahead of the approval, the City said that if the amendments were approved, individual rezoning and development applications would need to be submitted for each phase.
Additionally, "future rezoning applications would be required to comply with all City amenity contributions and infrastructure requirements that are in place at the time of future redevelopment, including but not limited to affordable/rental housing, public art, sustainability measures and other amenity requirements adopted by Council."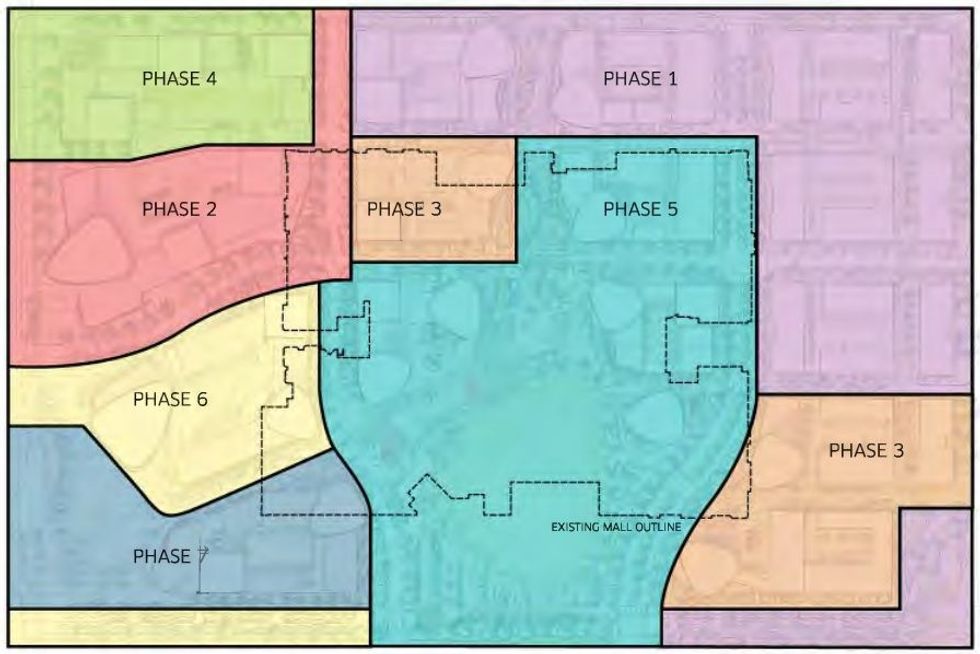 Expected phasing of the project, with No. 3 Road on the west and Lansdowne Road on the south. (City of Richmond)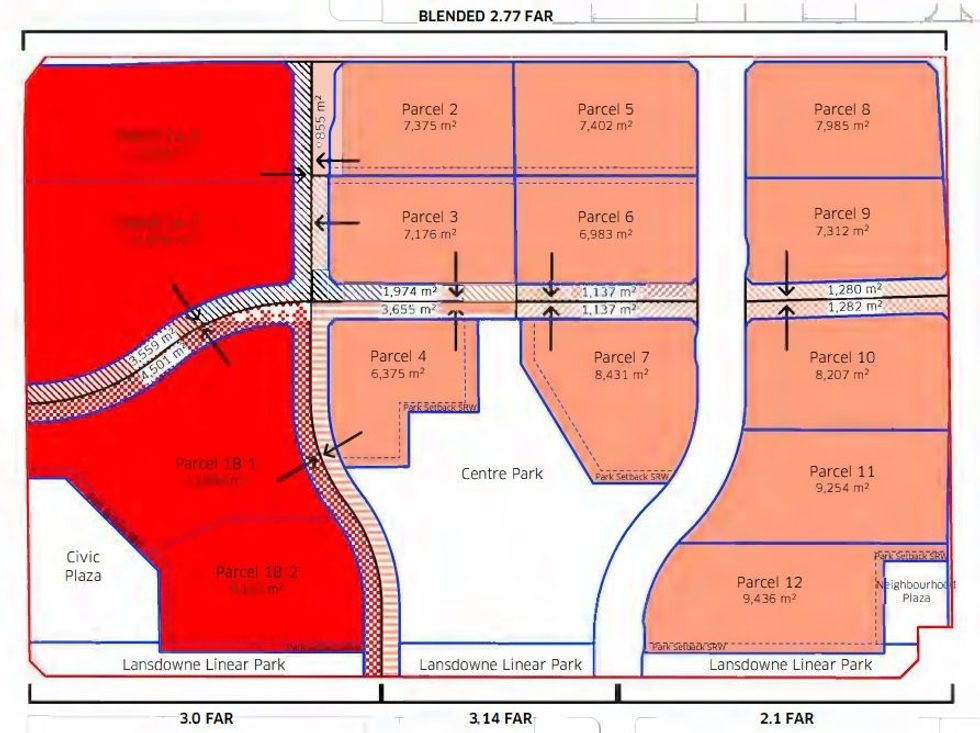 The subdivision plan for the 50-acre site. (City of Richmond)
On Thursday, Vanprop announced that it is partnering with Bosa Properties for Phase One of the Lansdowne redevelopment, which will be located along the northeast corner of the site.
Phase One will include three residential buildings: a condominium building with over 400 homes across 14 floors, atop a retail podium; a 13-storey condominium building with approximately 375 homes, and a low-rise rental building with over 300 homes, half of which will be secured at below-market rates -- or what the City of Richmond refers to as Low-End Market Rental units.
Phase One will also include increased pedestrian pathways to the Canada Line SkyTrain's Lansdowne Station, located in the southwest corner of the site.
Lansdowne Centre will remain open and operational during this phase, with the mall to be removed during later phases of the project. The mall will ultimately be replaced with a new mixed-use retail complex, which Vanprop and Bosa Properties says will be designed more as an "outdoor lifestyle centre" as opposed to the traditional indoor mall it currently is. CF Richmond Centre is also just a few blocks south of the site on No. 3 Road.
"Community-building has always been at the heart of Bosa Properties and we're working together with our partner to create a holistic, mixed-use destination that brings new energy to the heart of Richmond -- setting the tone for evolving lifestyle trends and offering new housing options for a growing city," said Bosa Properties CEO Colin Bosa in a joint press release with Vanprop on Thursday.
Vanprop and Bosa Properties says they have submitted their rezoning application for Phase One of the Lansdowne redevelopment with the City of Richmond, and a representative on the project tells STOREYS that the application is anticipated to go before the Planning Committee in September.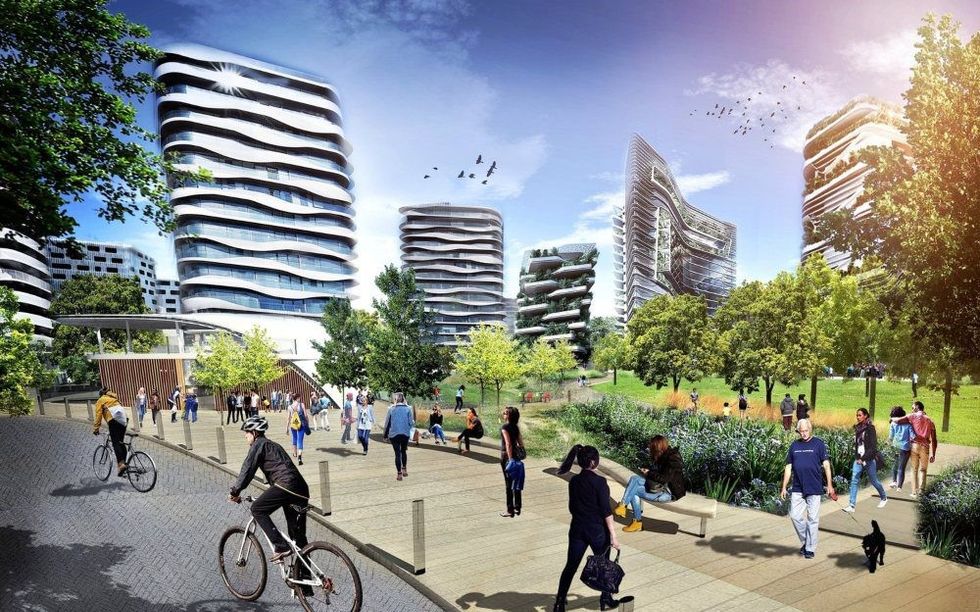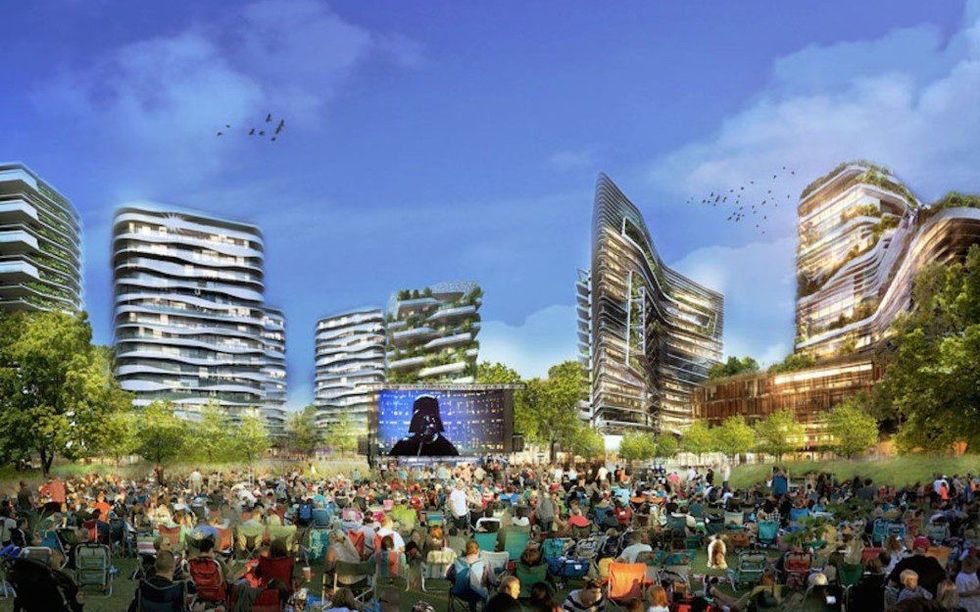 (Vanprop Investments)
Once fully built out, the redeveloped site will include a civic plaza in the southwest corner, near Lansdowne Station, which will act as a town square that can be used a celebration space for the city. Various mixed-use spaces will then be located north of the civic plaza, along the western edge of the site, and include retail shops, cafes, restaurants, and offices.
READ: Richmond Approves Landa Global Oval Hotel and Residential Project
Residential buildings will be primarily located on the eastern side of the site, and will include condominiums, townhouses, and rental housing. Located in between both sides will be Centre Park, an outdoor recreational space that the developers envision to be used for festivals and other events. Greenways that provide peaceful pedestrian connections will then run from Centre Park through to the northern edge of the site.
A community centre could potentially also be delivered near the civic plaza, as a Community Amenity Contribution, and the possibility of a new school on the site is also being explored.
The phases of the Lansdowne redevelopment will be delivered sequentially, rather than concurrently, barring any future changes, which means the complete project will likely take over a decade to be fully realized.
Retail