---
NAIOP Greater Toronto Chapter's annual Real Estate Excellence (REX) Awards returned last month to dole out some of the most prestigious accolades in the real estate development industry.
Now in their 21st year, the REX Awards recognize excellence and innovation in the office, industrial, retail, and mixed-use sectors across the Greater Toronto Area. This year's ceremony was held at the Toronto Region Board of Trade on June 15.
Some of the night's top prizes were awarded to Toronto developments, including the ritzy rental building The Taylor, which won the coveted Development of the Year, as well as Multi-Residential Development of the Year. Situated near the corner of King Street West and Spadina Avenue, the Tricon Residential building is billed as "Toronto's most fashionable address."
100 Yonge Street, part of KingSett Capital's Scotia Plaza, received the ESG Impact Award. The office tower recently achieved the Zero Carbon – Performance Standard. Meanwhile, the founder and CEO of KingSett Captial, Jon Love, received the Real Estate Icon Award.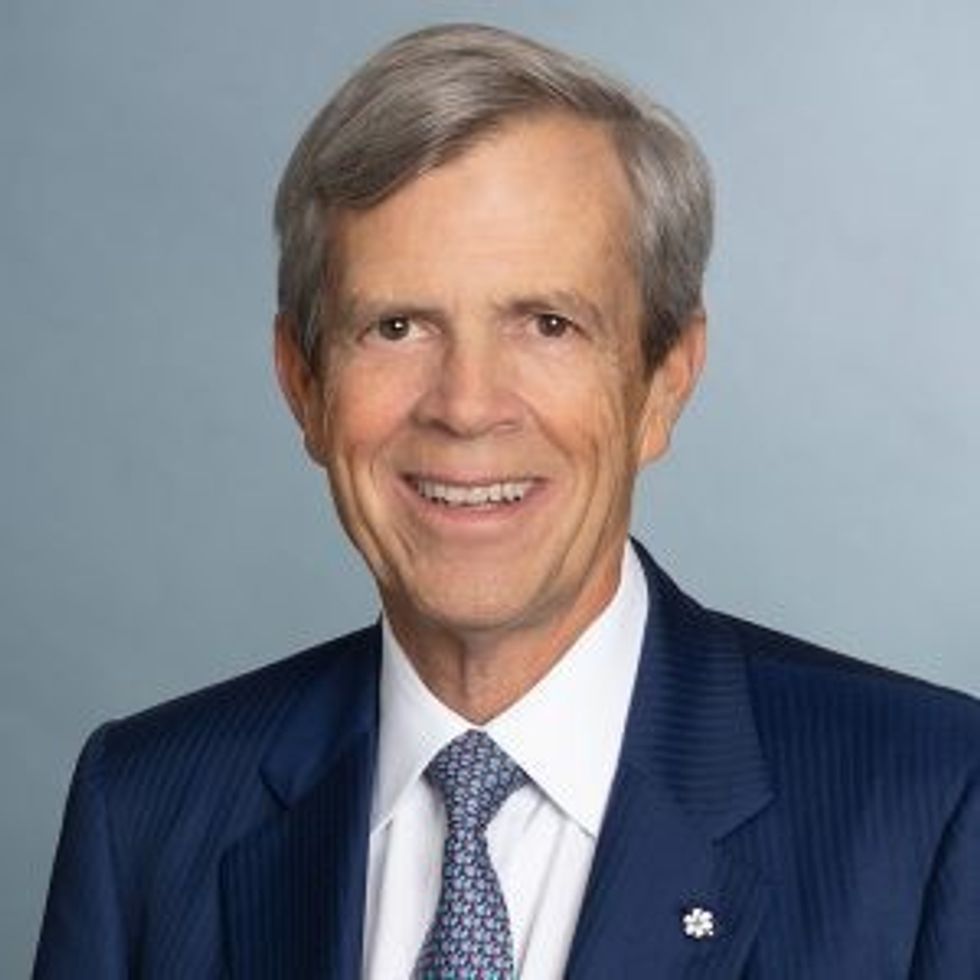 KingSett Capital CEO Jon Love
In another win for KingSett Capital, the three-storey Lululemon flagship store destined for 2 Bloor Street West was awarded the Retail Lease of the Year.
Office Lease of the Year went to the relocation of the Canada Goose company headquarters to 100 Queens Quay East. According to CBRE, the 115,000 sq. ft. deal in the Menkes Developments tower was one of the largest office transactions Toronto has seen since the start of the pandemic.
The future headquarters of Google Canada at 65 King Street East received the Office Development of the Year Award. Upon completion, the 18-storey tower from Carttera will bring 400,000 sq. ft. of next-generation workspace to the city.
Here are all the winners from the 21st annual REX Awards:
Major Awards
Lease of the Year: 100 Ace Drive, Brampton – Magna International Lease
Investment Deal of the Year: ArtHaus
Development of the Year: The Taylor
ESG Impact: KingSett Capital, Scotia Plaza's 100 Yonge Street
Asset Class Awards
Office Lease of the Year: 100 Queens Quay East: Canada Goose
Office Investment Deal of the Year: Royal Bank Plaza
Office Development of the Year: 65 King East
Industrial Lease of the Year: 100 Ace Drive, Brampton – Magna International Lease
Industrial Investment Deal of the Year: Slate Hamilton Waterfront Development 
Industrial Development of the Year: 1330 Martin Grove 
Retail Lease of the Year: Flagship Lululemon at Yonge & Bloor
Retail Investment Deal of the Year: 83-95A Bloor Street West
Multi-Family Investment Deal of the Year: ArtHaus
Multi-Residential Development of the Year: The Taylor
Individual Awards
Real Estate Icon Award: Jon Love
Real Estate Community Service Award: Bill Argeropoulos
Developing Leader of the Year: Duncan Smith
Volunteer of the Year: Lorayne Mercado
Real Estate News