Changes have been made to a rental project in Toronto's High Park neighbourhood, and, if all is approved, the project would bring two purpose-built rental buildings and a series of townhouses to the area.
Following back-and-forth planning with the City, Minto Communities submitted Zoning By-law Amendments that would allow for 720 new purpose-built rental apartment units on the lands of 111 Pacific Avenue, 255 Glenlake Avenue, and 66 Oakmount Road -- which Minto owns.
---
Minto has now applied for Site Plan Approval for the plan, which proposes one block of five 3-storey townhouse, one 32-storey building, and one 25-storey building, to be developed and added to the lands currently occupied by three residential rental buildings.
According to documents submitted to the City, the proposed urban development is an infill project located north of High Park and is characterized by the addition of two new purpose built rental towers and five townhouses, while preserving the existing rental housing stock on the land.
READ: Mixed-Use Building with Work-From-Home Spaces Proposed for Scarborough
The proposed buildings will be constructed above the existing below-grade parking garage structure that extends throughout the site.
"This project aims to improve and bring value to the High Park community by consolidating shared amenity spaces, integrating affordable housing within the residential offering, and incorporating forward thinking sustainable strategies into its design," reads the proposal.
Moreover, the northern portion of the site would be dedicated to a 1,419 m² public park, with Minto assisting the City in developing the programming and activation of this space.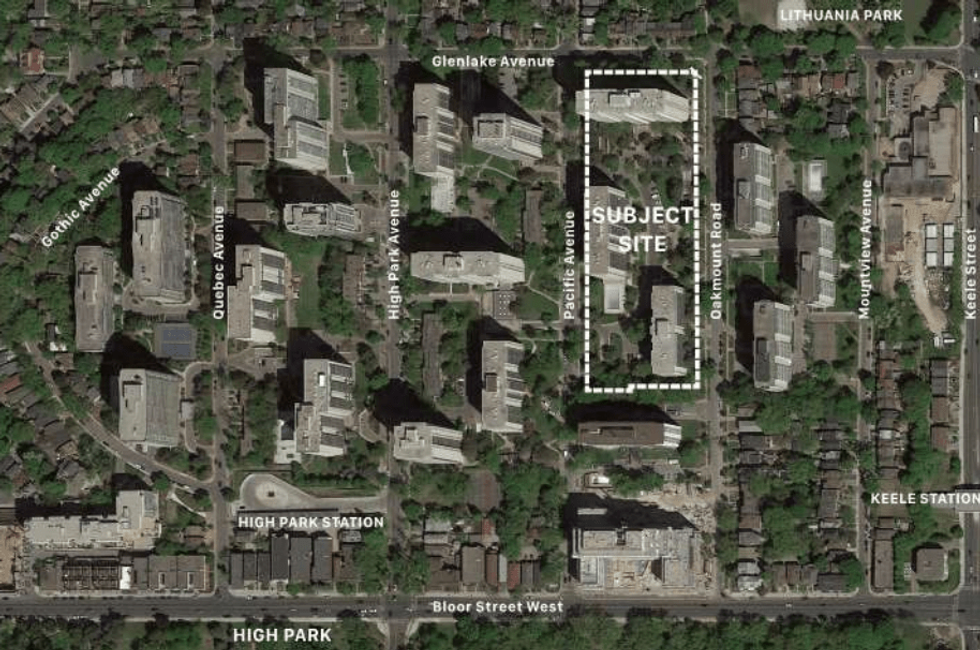 Currently, there are 750 units housed among the three existing buildings of 12, 17, and 23 storeys on the site. The initial December 2016 plan by Hariri Pontarini Architects had proposed to build towers of 33 and 29 storeys, an 8-storey mid-rise, three blocks of 3-storey townhomes, and a 2-storey amenities building. A total of 768 new suites would be found in the new buildings, while the parking garage was proposed to expand from 602 to 1,022 spaces.
However, the updated project, which was designed by WZMH Architects includes 32 and 25-storey towers, a 5-storey podium, a two-storey amenity building, and one block of five 3-storey townhomes among the existing buildings that will be retained.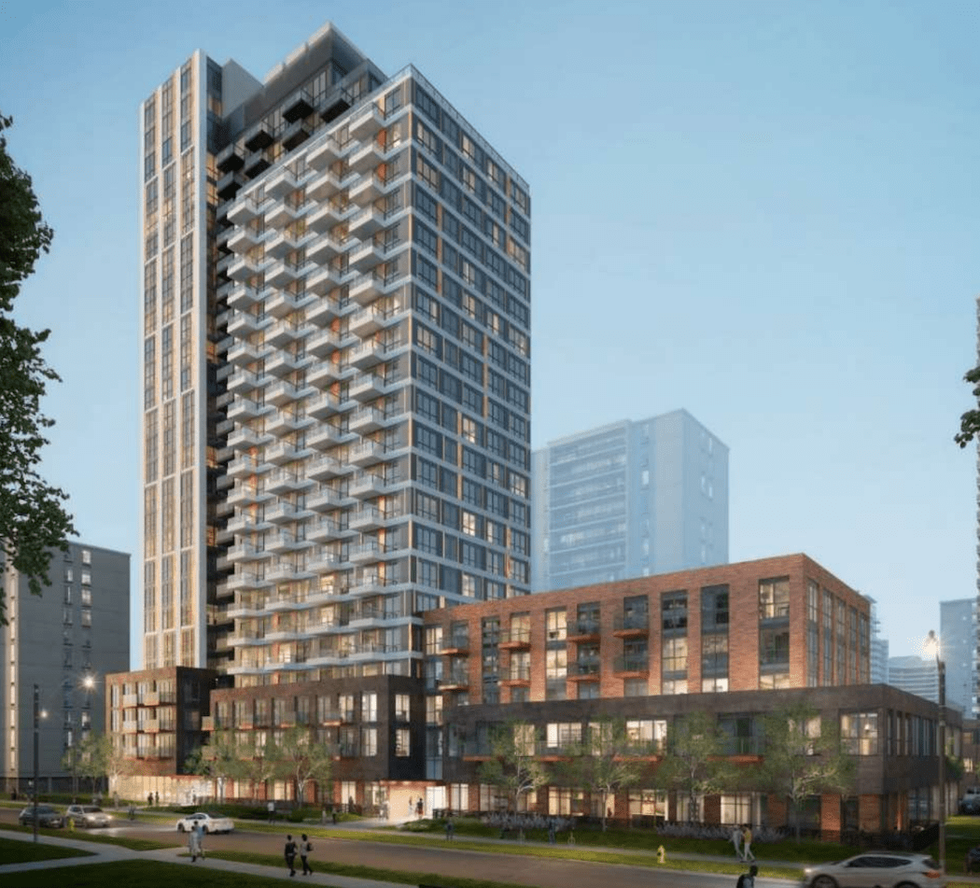 The proposed buildings would contain 720 residential dwelling units, resulting in a total of 1,470 new and existing rental units across the entire site, with the new suite mix planned to complement the existing buildings while providing a range of unit types from studios to 3-beds.
According to the proposal, 5% of the suites would be allocated to affordable rentals and would be located in both new and existing buildings.
The infill program includes Tower 1 (northeast quadrant), standing 24-storeys, with room for 308 units and a common amenity pavilion. Tower 2 (southwest quadrant), would stand 30-storeys and house 376 units and consolidated indoor waste staging and pickup. The Townhouse Block (northwest quadrant), would include five 3-storey units that would feature private rear terraces.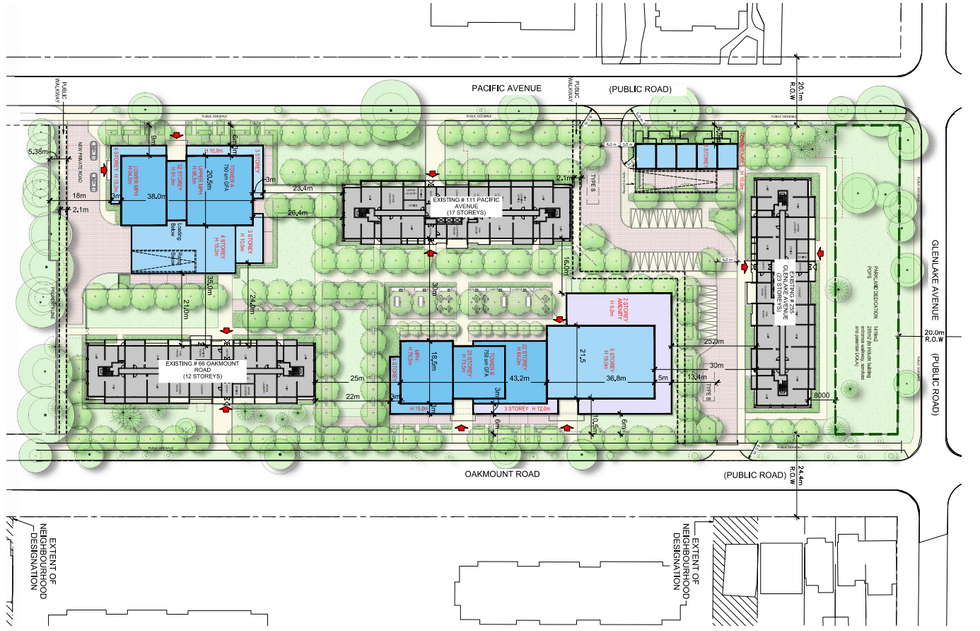 The reworked proposal also includes the new public park that will be introduced to the north-facing Glenlake Avenue as well as an off-leash dog area. Additionally, two mid-block connections would be provided to improve pedestrian connectivity within the larger community.
A total of 735 parking spaces for residents and visitors is proposed to be located within a modified and expanded underground parking garage, in addition to some surface parking.
Renting