Grab your "bubble" and send off summer with a private island getaway in the heart of Muskoka.
Located on Cherry Island – Muskoka's premiere private island – this luxe and modern lake house (we hesitate to call this home a "cottage") – checks all the boxes in terms of a luxurious and private escape.
---
Spacious, open, and window-filled, the design-forward home is full of talking points – from a photo-worthy staircase and cathedral ceilings, to a beautiful wood-burning fireplace and spacious, sun-baked dock. A large sandy beach is a hit with young children, while a covered deck offers the perfect spot for parents to unwind with a few cocktails once the kids hit the sheets.
RELATED: Listed: Renovated Island Cottage Resonates Old-World Muskoka Charm
The spacious property can sleep up to 16 people comfortably. The upper level features two bedrooms with ensuite bathrooms, while the lower level houses four more bedrooms – three of them with ensuites. Rather than rustic, these pristine bathrooms are more reminiscent of a luxury hotel.
The home lends itself to entertaining, in everything from a spacious kitchen and entertainment room with a pool table, to an outdoor bar and no shortage of outdoor seating throughout the five-star property.
The Specs
Lake: High Lake
Size: 5000-sq-ft
Bedrooms: 6
Bathrooms: 6
Agent:Muskoka District Rentals
EXTERIOR: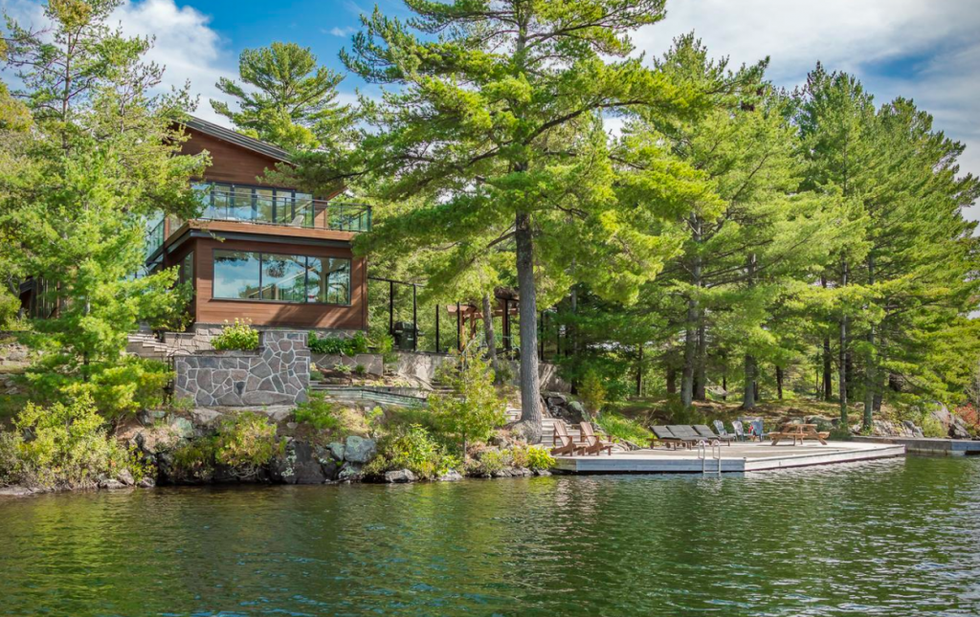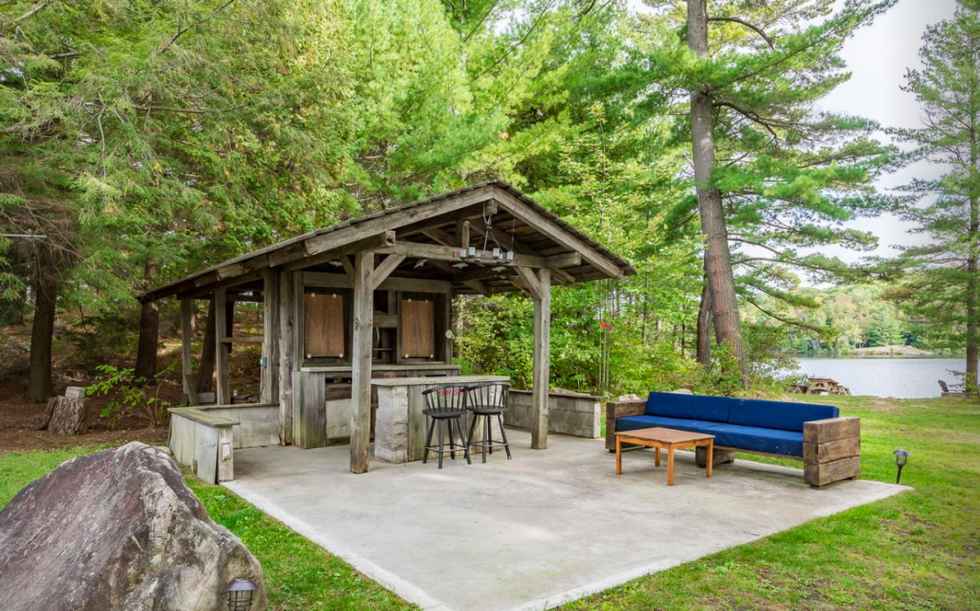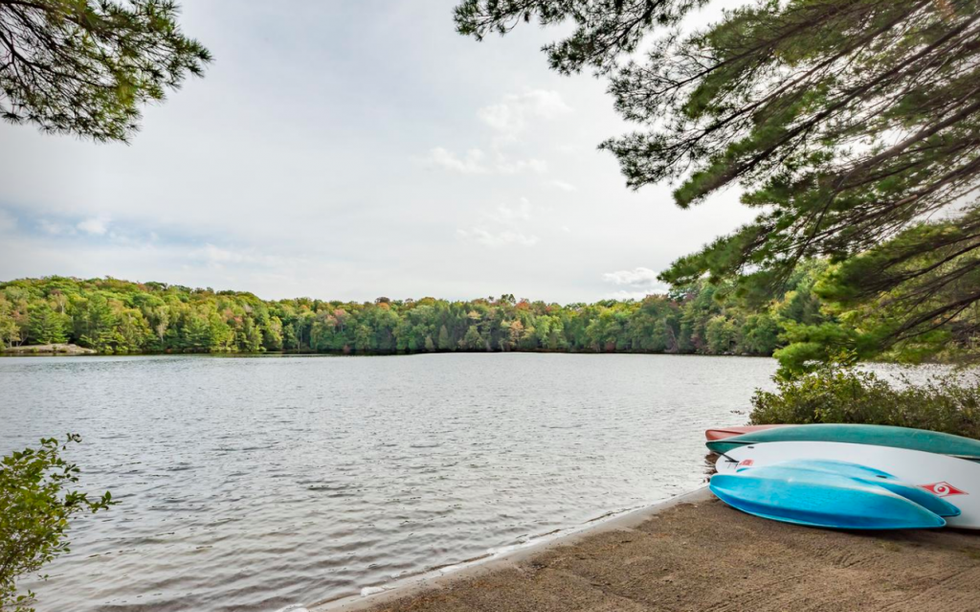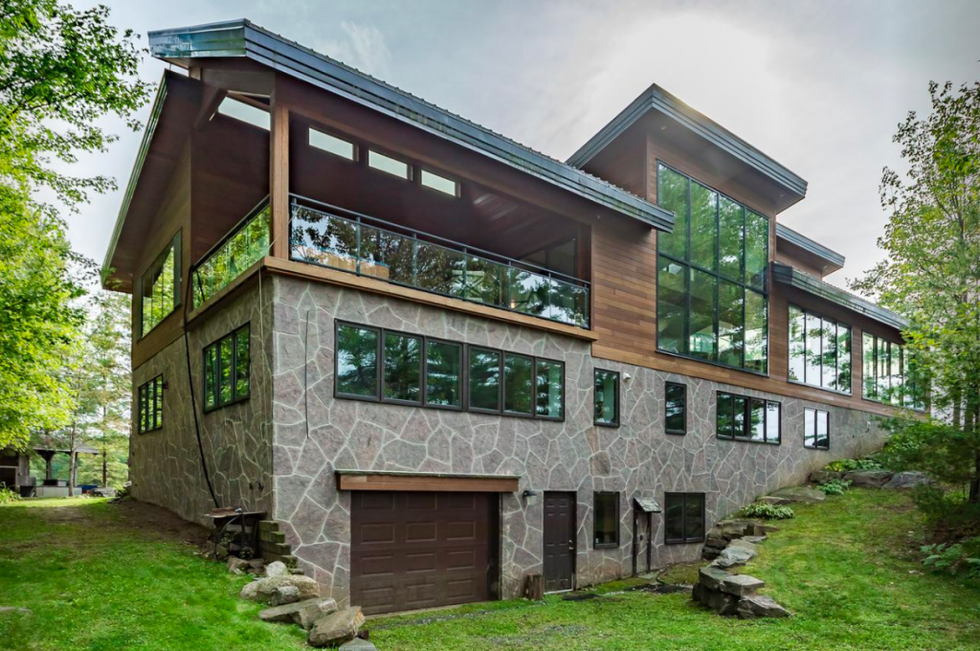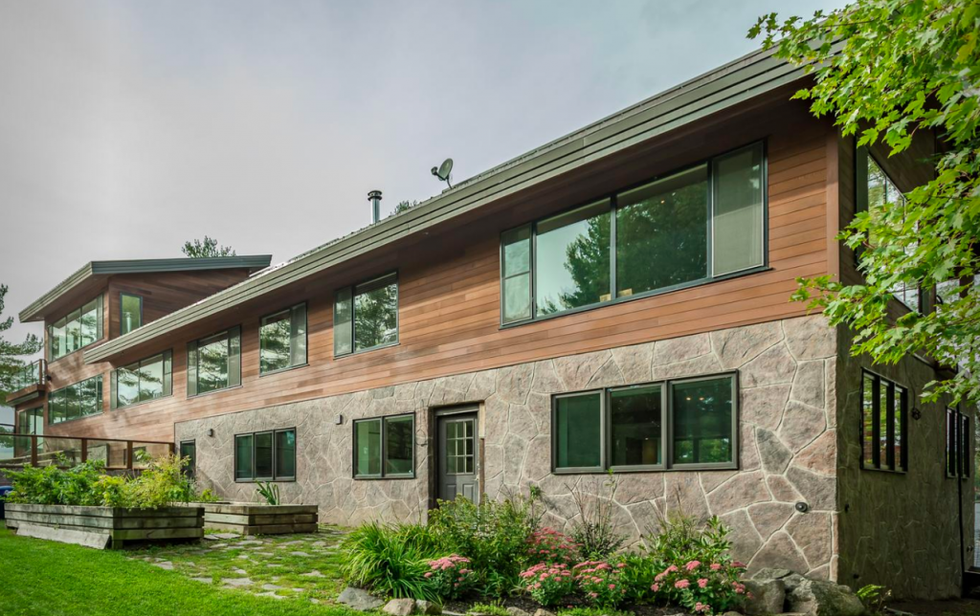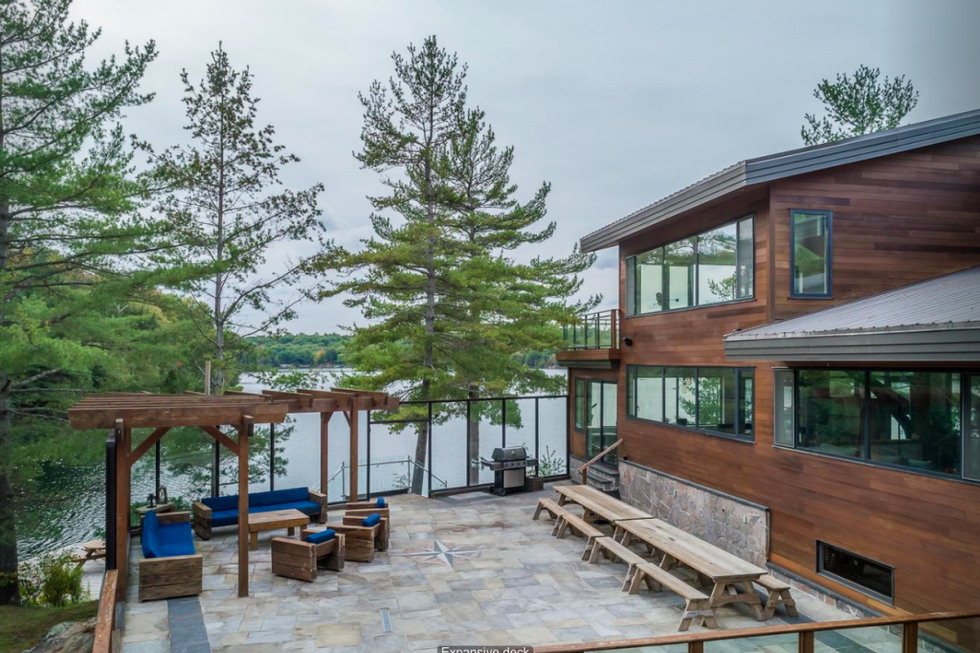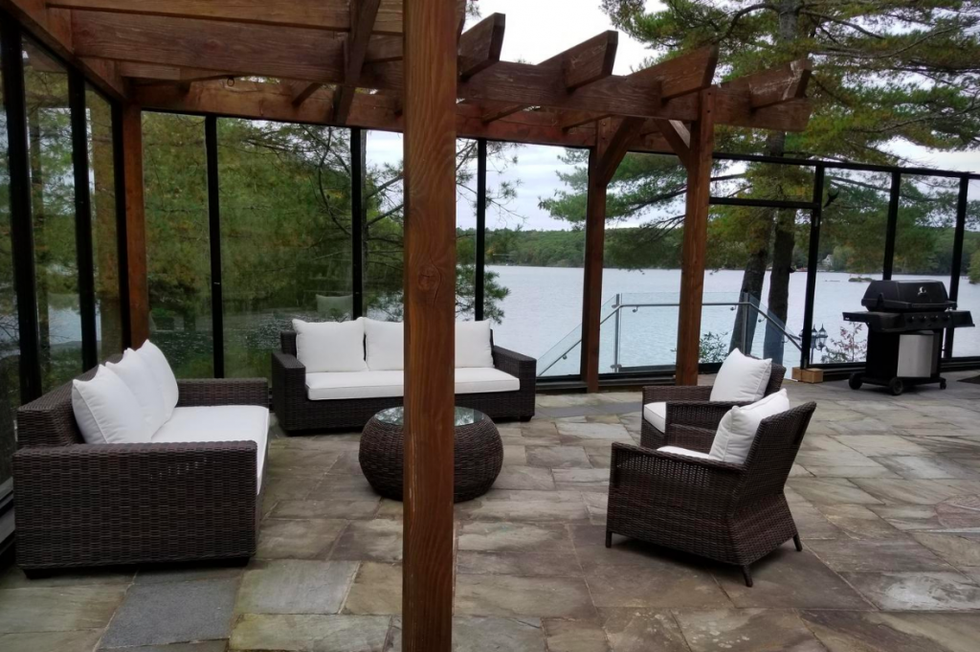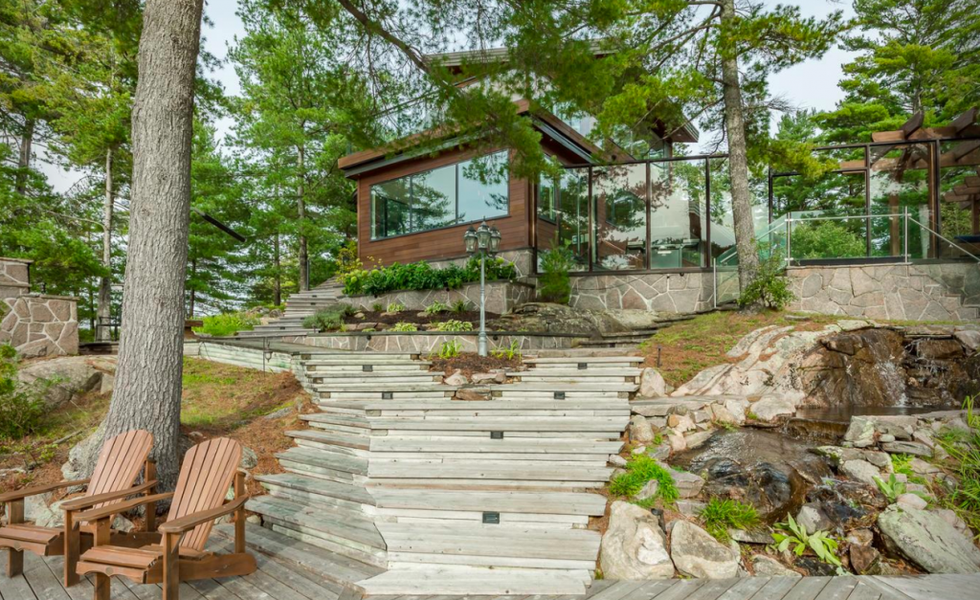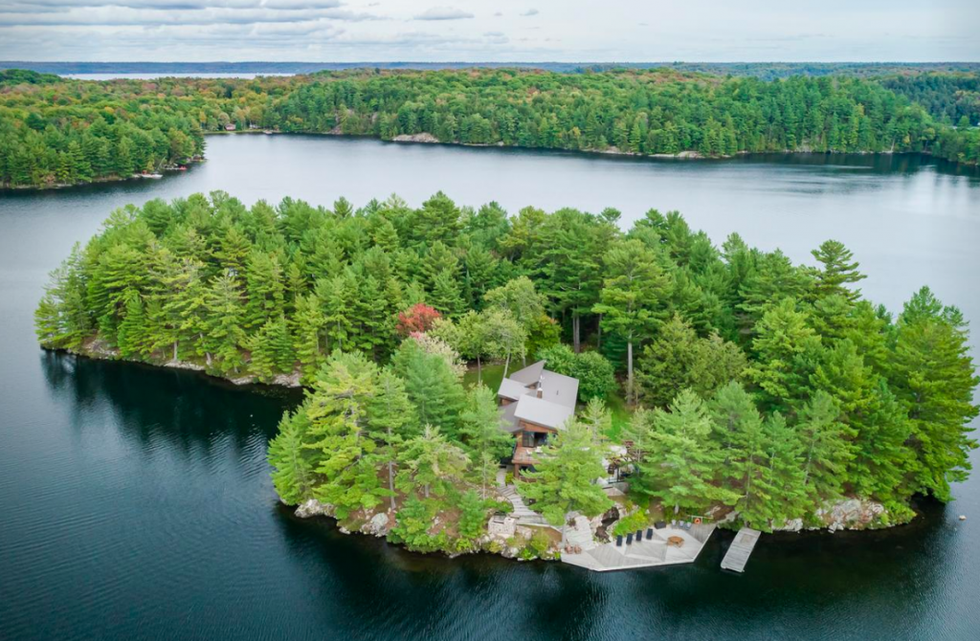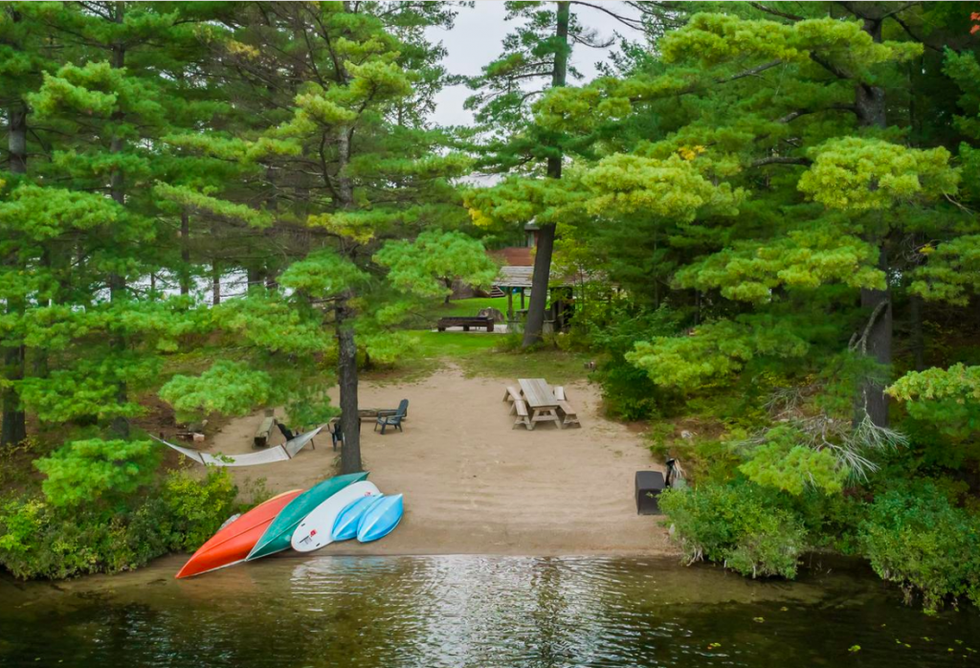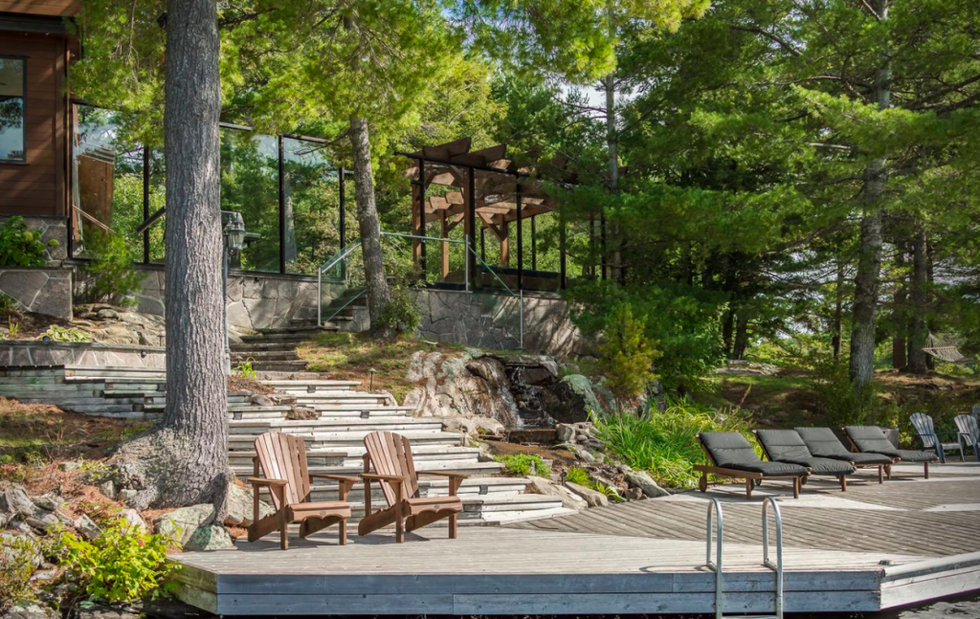 KITCHEN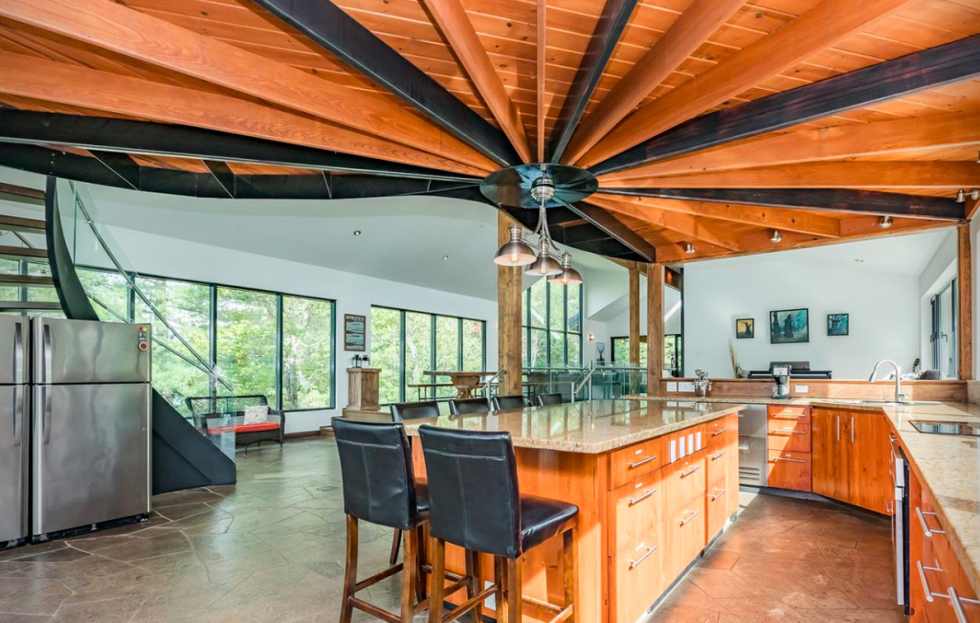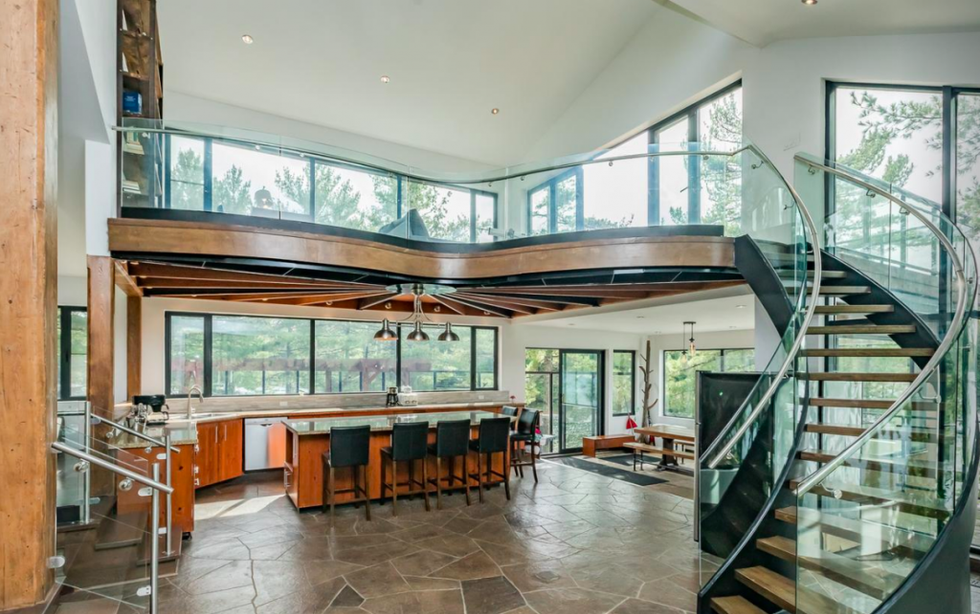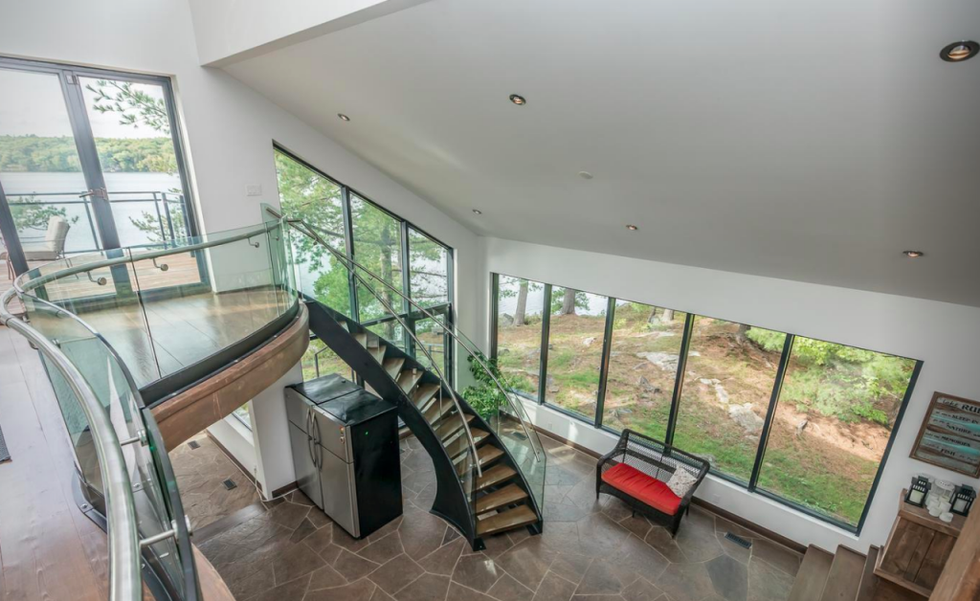 LIVING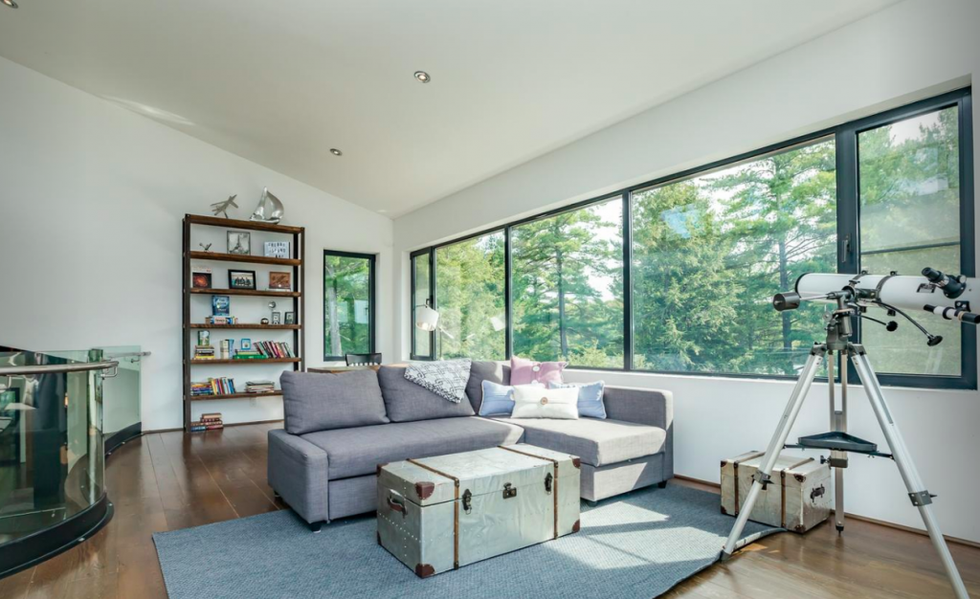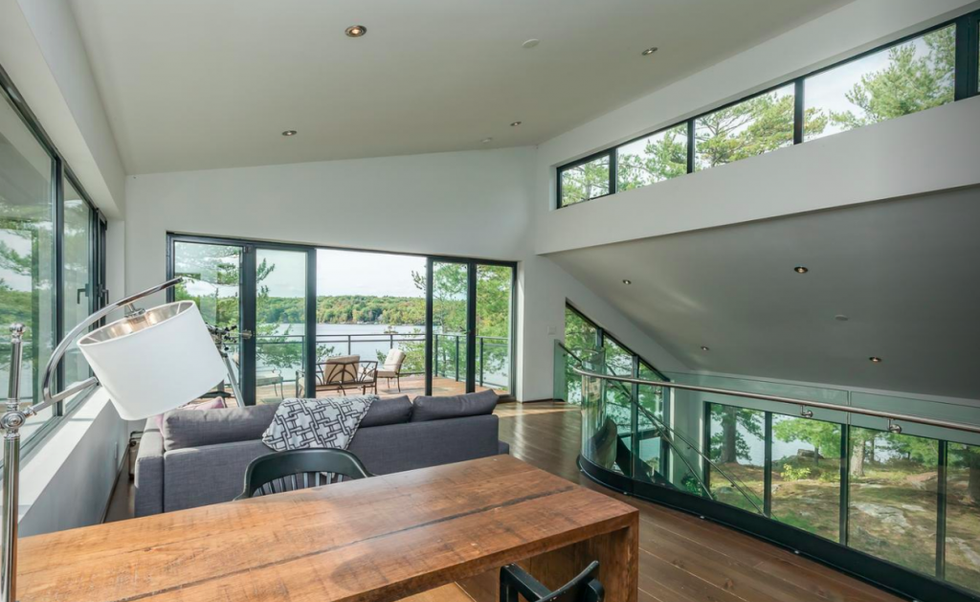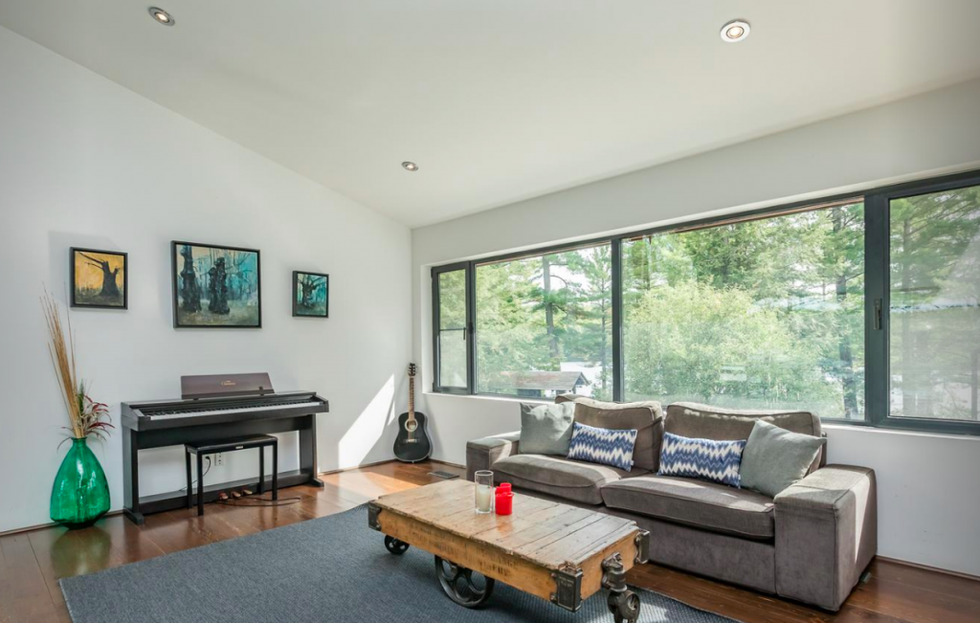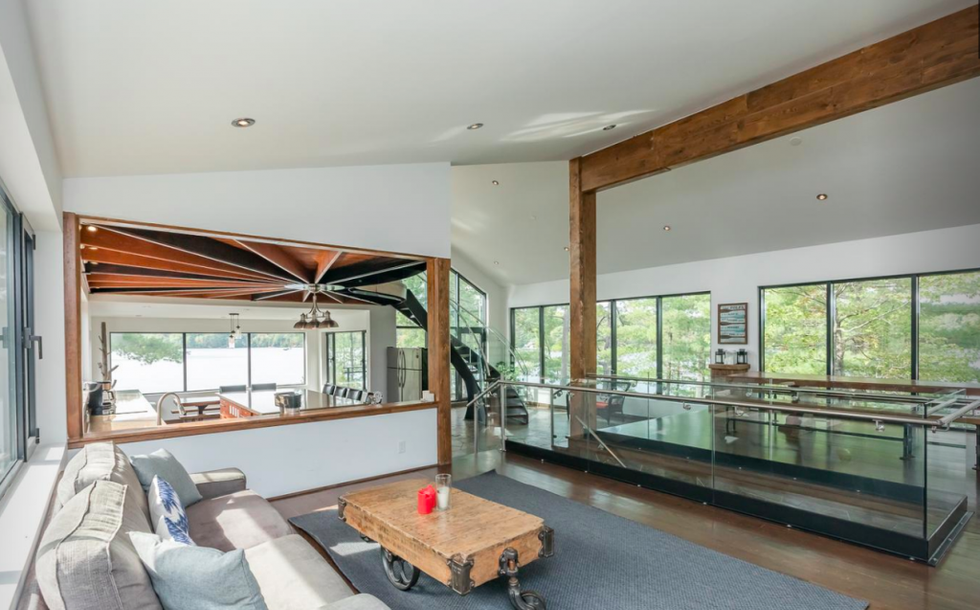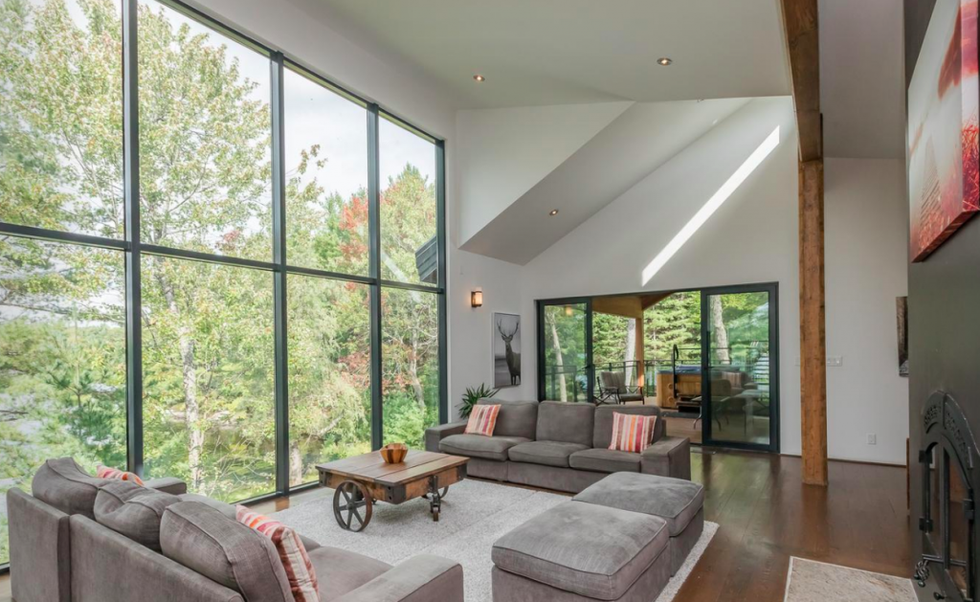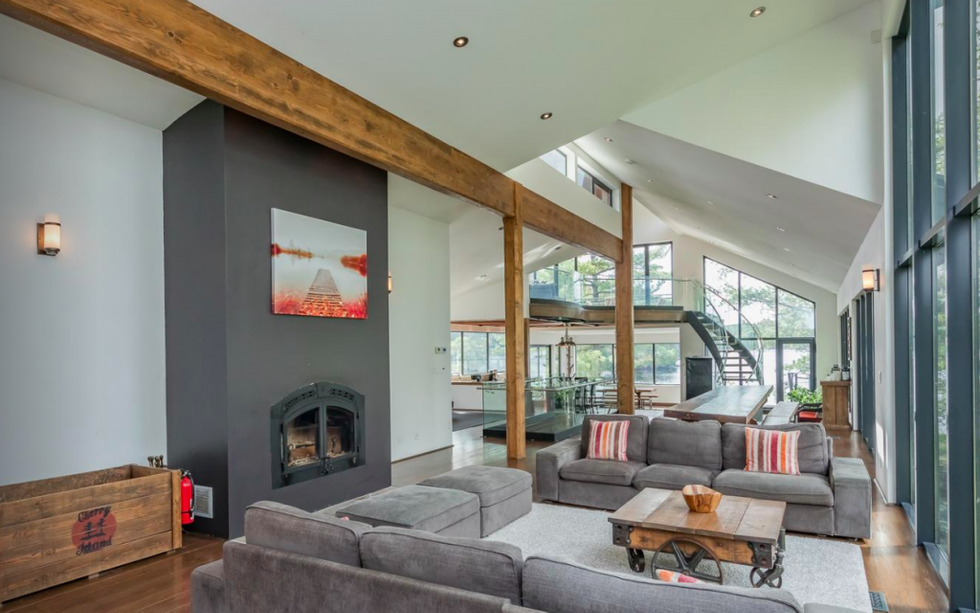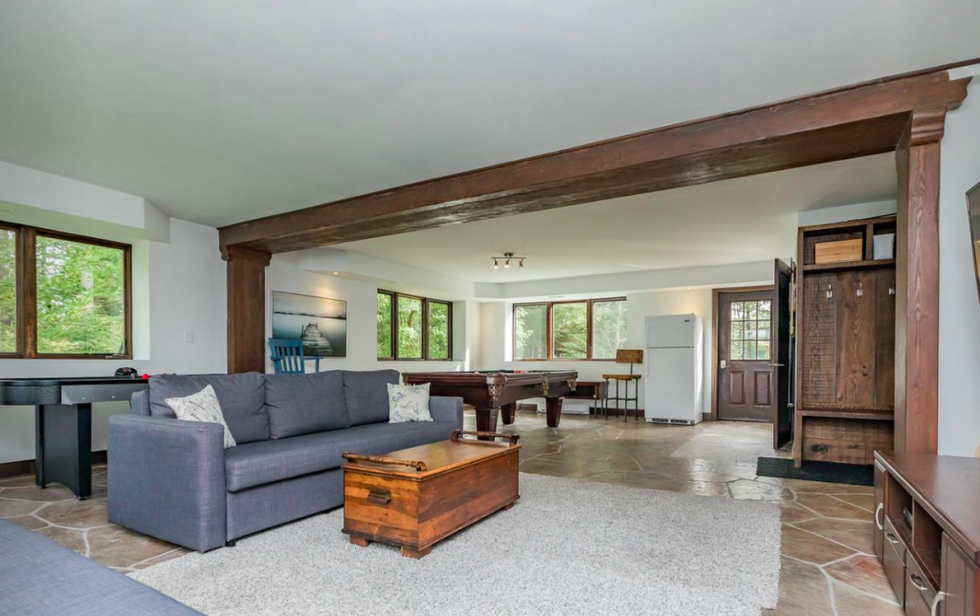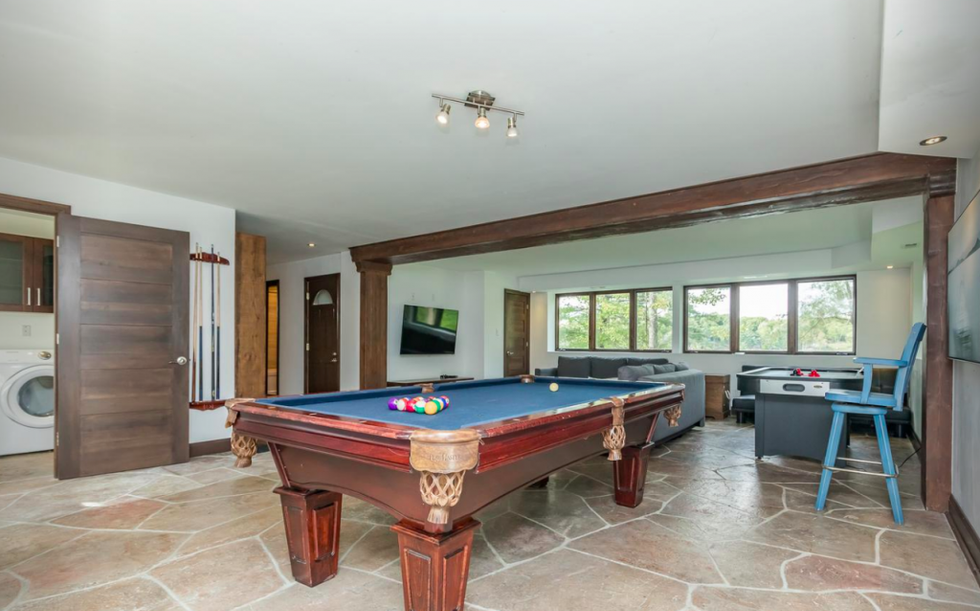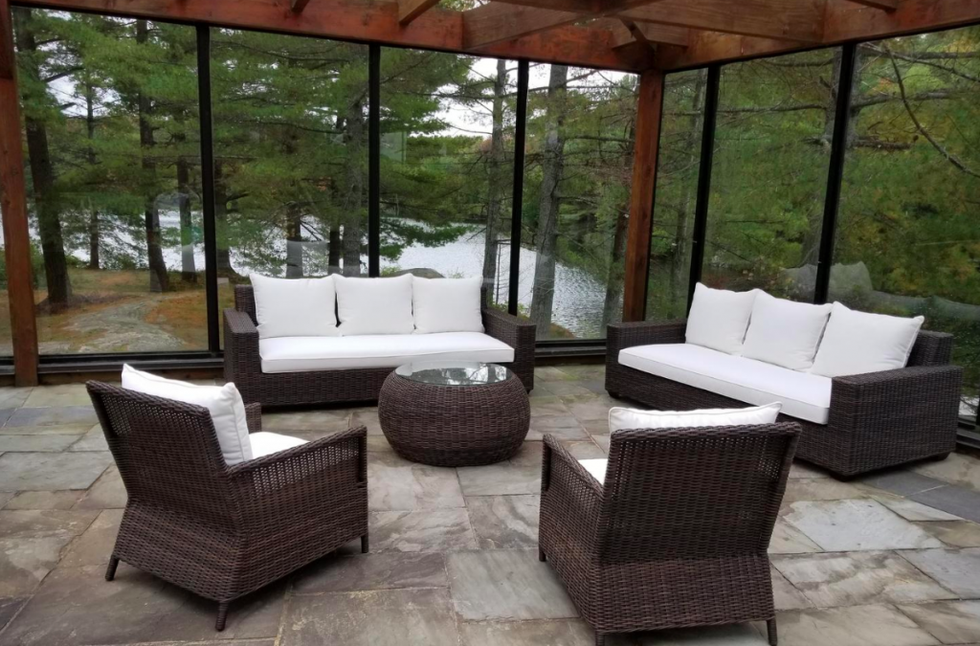 BEDROOMS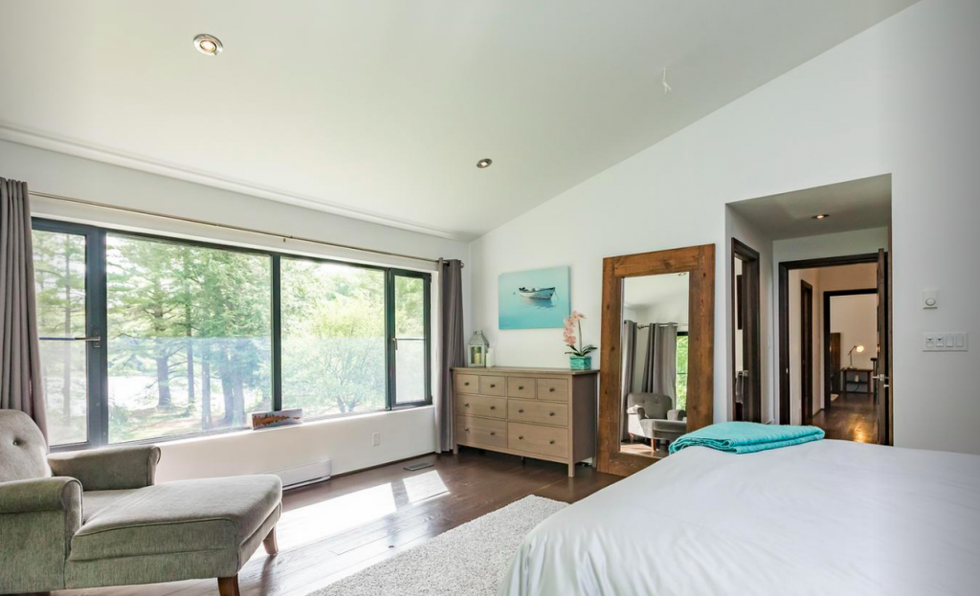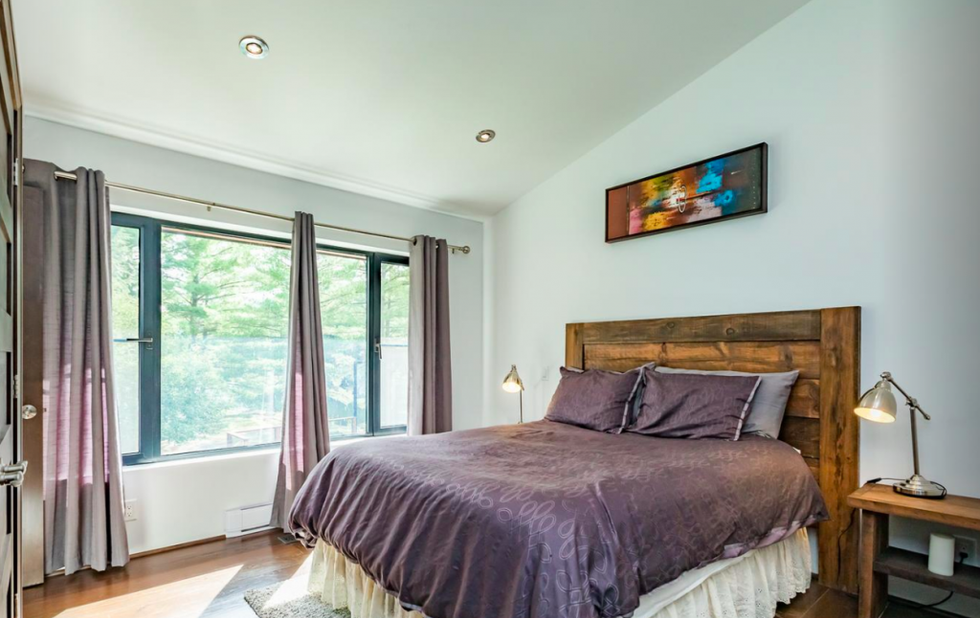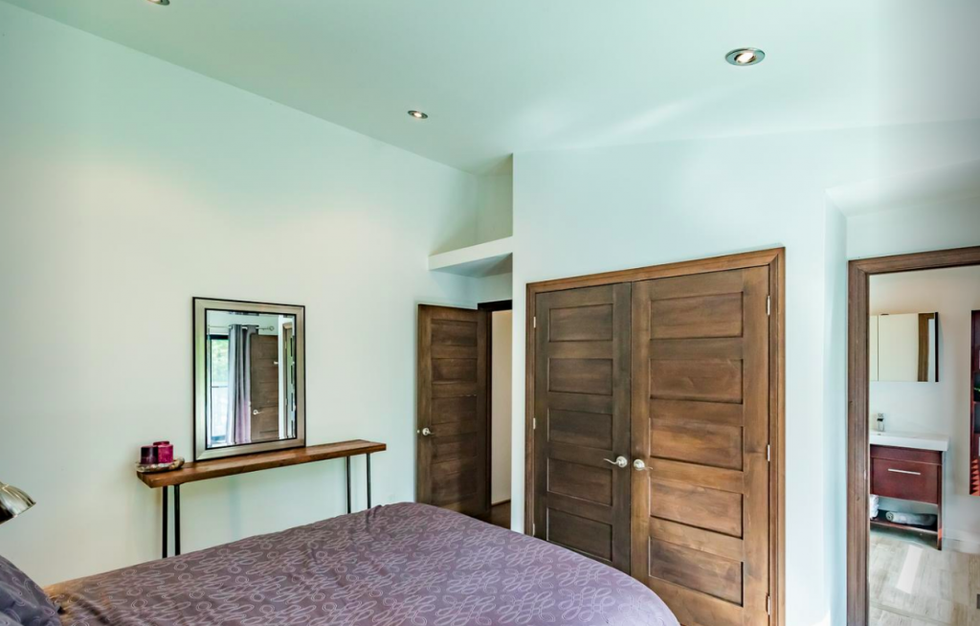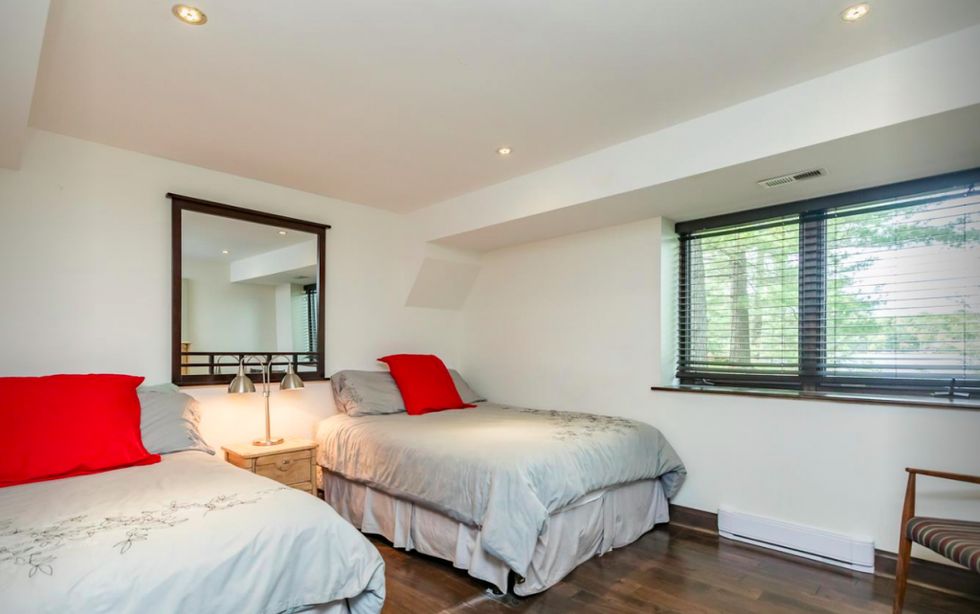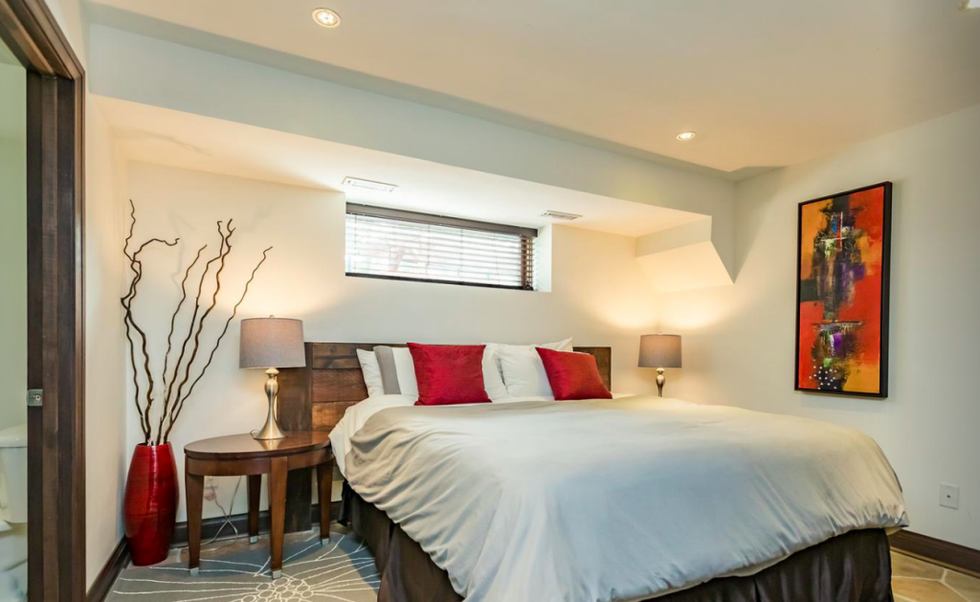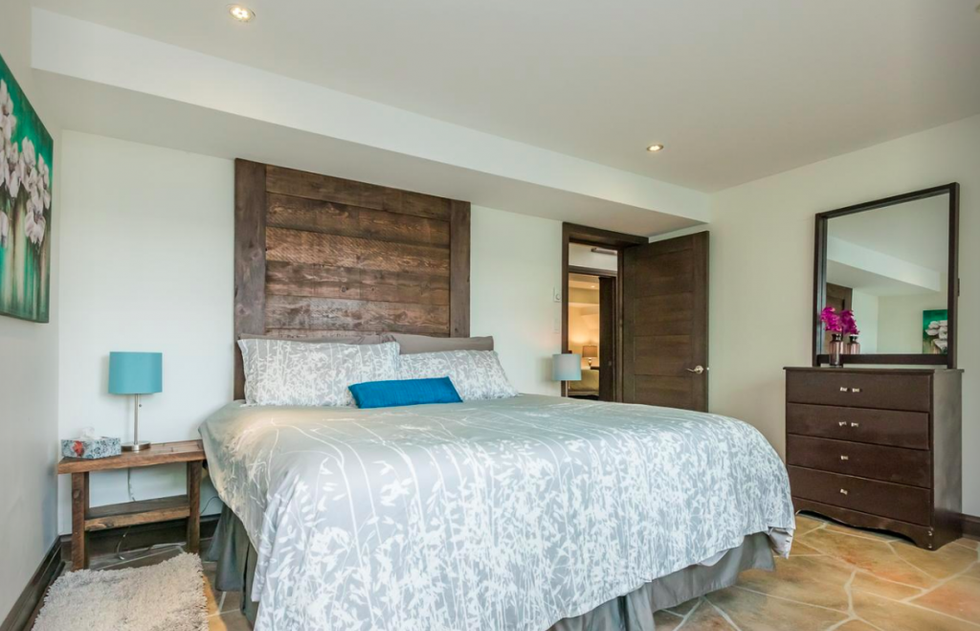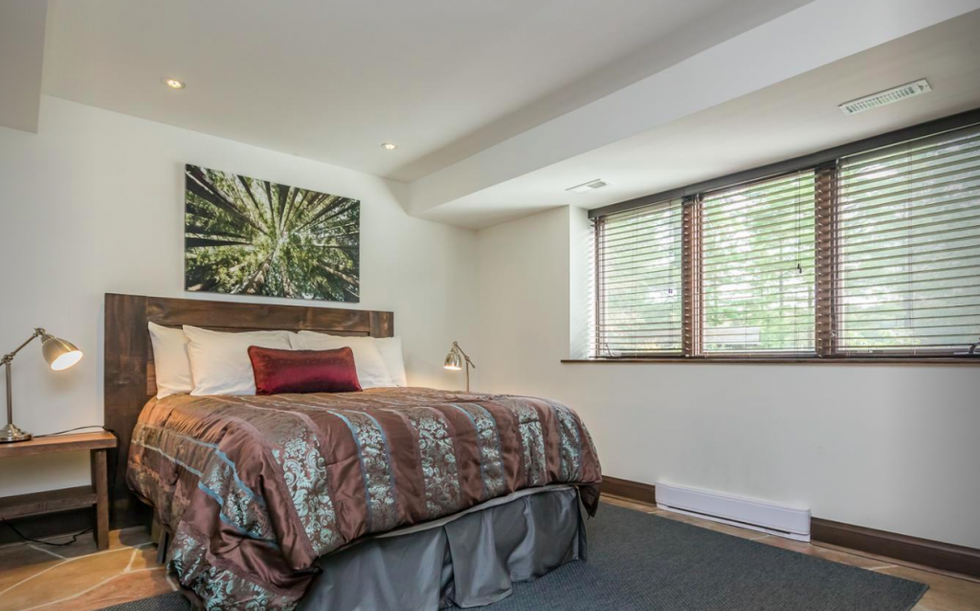 BATHROOMS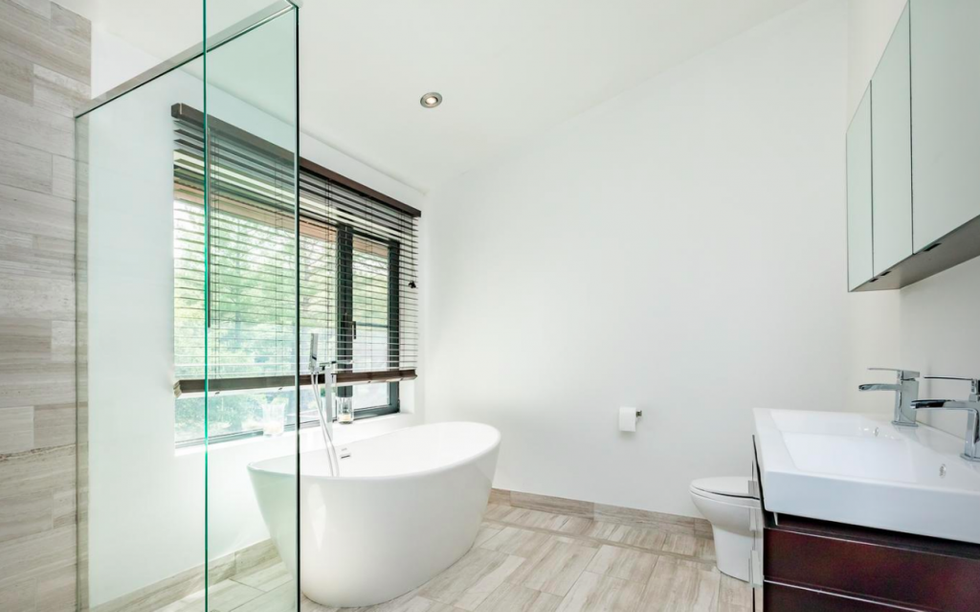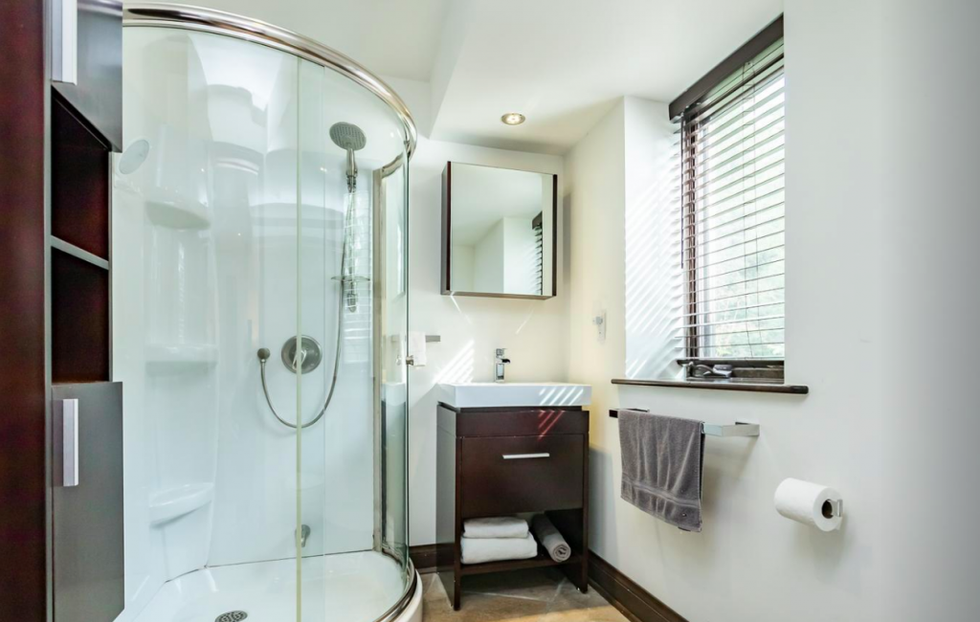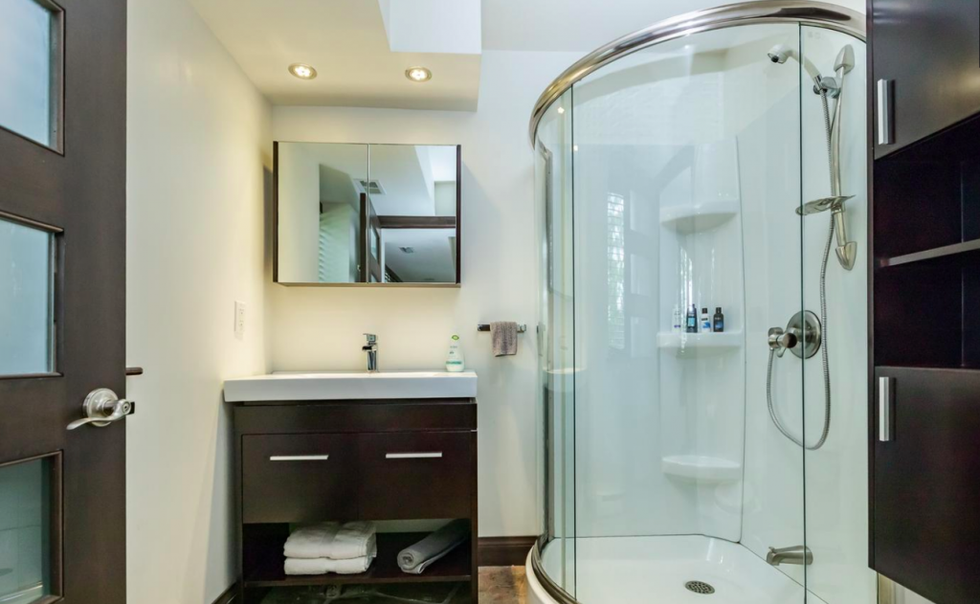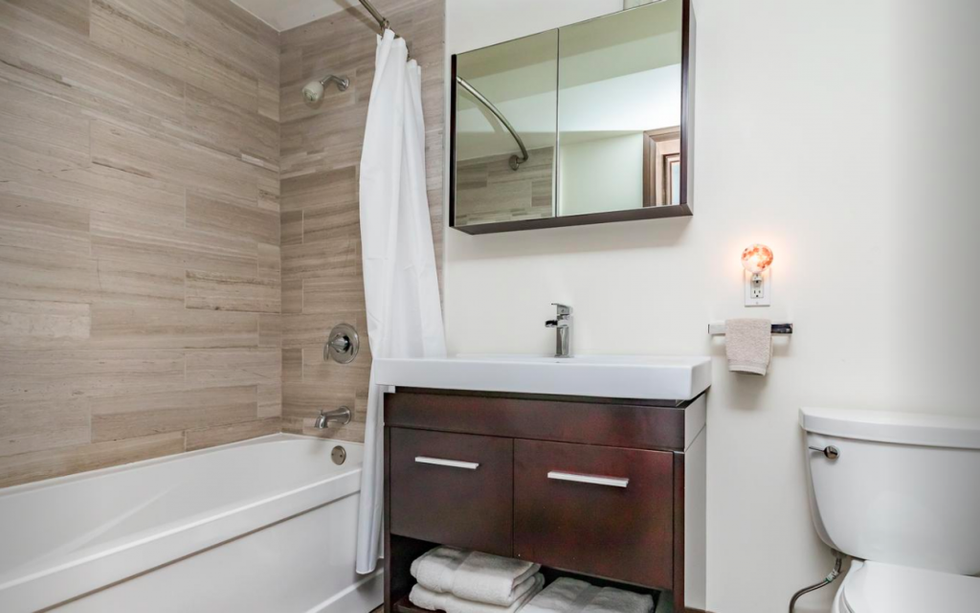 Muskoka