The past few days have been a whirlwind for the royal family. Last week, Prince Harry and Meghan Markle announced their plans of stepping back from their royal roles and becoming financially independent while they split their time between living in Britain and in Canada.
And as you could imagine, the announcement caused quite the controversy as both media and loyal fans of the royal family were unsure of the future of the Sussexes.
---
However, on Monday, the couple received official support from the Queen, who said she is "entirely supportive of Harry and Meghan's desire to create a new life as a young family."
In her statement, the Queen said that while she would have preferred Harry and Meghan to remain as full-time working members of the royal family, she respects and understands their wish to "live a more independent life as a family while remaining a valued part of my family."
"It has therefore been agreed that there will be a period of transition in which the Sussexes will spend time in Canada and the UK," reads the Queen's statement.
READ: Harry And Meghan Are Preparing For A Baby, How Will Kensington Palace Become A Home?
And while the Sussexes did recently spend time on Vancouver Island over the holidays, the pair could still potentially make Canada's largest city their new home as the pair has spent some time here already. Meghan previously called Toronto home for six years while she was filming the television series Suits. The pair then made their official public debut here in 2017 during Harry's multi-day sporting event the Invictus Games, in which wounded soldiers compete against each other.
Let's also not forget that one of Meghan's closest friends, Jessica Mulroney, lives here in Toronto with her husband, Ben Mulroney, and their three young children -- who were a part of Prince Harry and Meghan's wedding party.
So, that being said, we rounded up five places in and around the Greater Toronto Area (GTA) that the royal couple could potentially call home if they chose to relocate to Canada's largest city. And while these might seem expensive to most of us, remember that -- financially independent or not -- the couple is downsizing from a castle...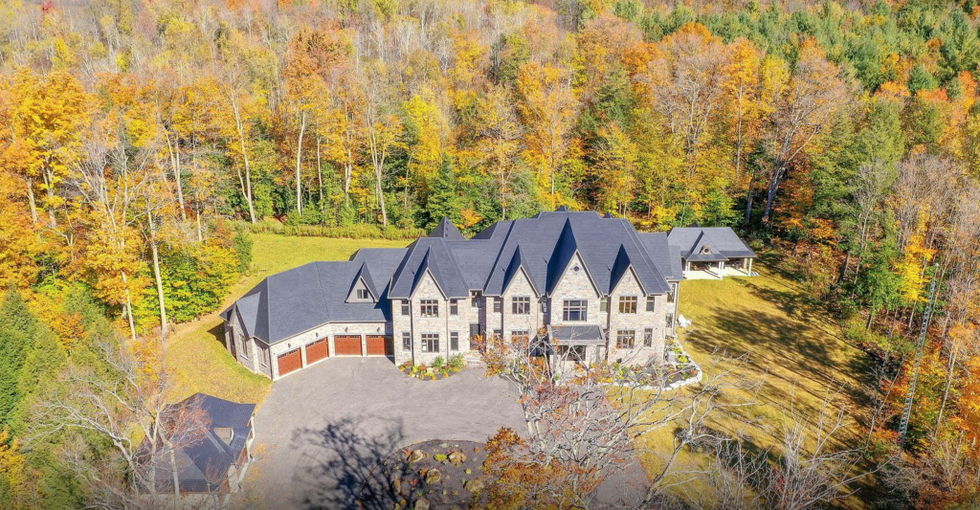 10205 First Line Nassagaweya, Milton/Sotheby's International Realty
Tucked away just over an hour from the hustle and bustle of the city is this grand 25-acre custom country estate. Priced at $5.9 million, this newly-built custom home is equipped with everything the royal couple could ever need including complete privacy, breathtaking countryside views, seven bedrooms — perfect for when family and friends come to visit,— a guest suite, a billiards and recreational room, and a state of the art home theatre with seating for 15.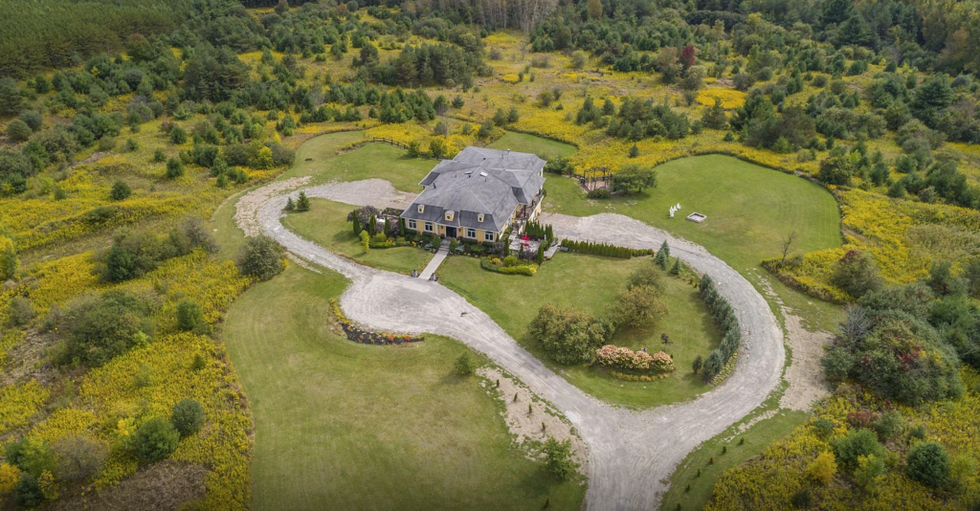 630 Scugog Line 2 Rd, Durham/Sotheby's International Realty
Another option outside of the city is this stunning French-inspired Applewood Estate. Nestled on over 50 private acres of farmland, the royal couple could enjoy hiking, golfing, and skiing all from the comfort of this home. Listed at $2.69 million, the home is equipped with five bedrooms and six bathrooms and has plenty of space for entertaining guests, while the surrounding forest provides the ultimate privacy.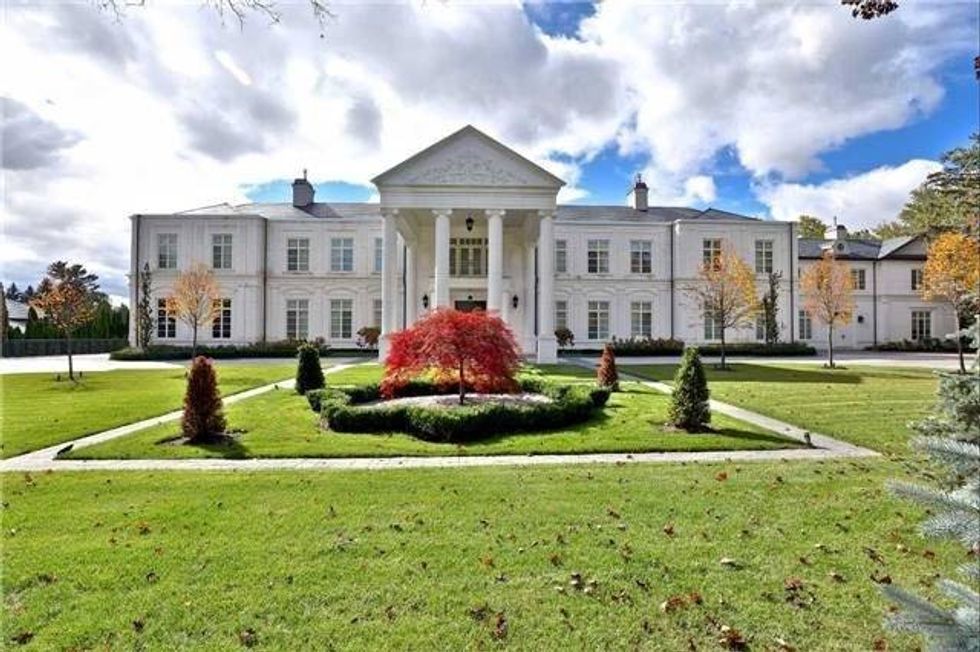 71 The Bridle Path, Toronto/Forest Hill Real Estate Inc. Brokerage
If money wasn't a problem and the Sussexes could live anywhere in the city, they might consider calling Toronto's most prestigious neighbourhood home and live in this stunning Bridle Path estate. Described as "exuding elegance, grandeur, and opulence," this $32 million mega-mansion is surrounded by a gated entry, providing the couple with the ultimate privacy. Complete with an indoor pool, a tennis court, a wine cellar, and over 35,000 sq.ft of living space, Meghan and Harry would never have to leave if they called this listing home. Plus, they would get to call Drake their neighbour.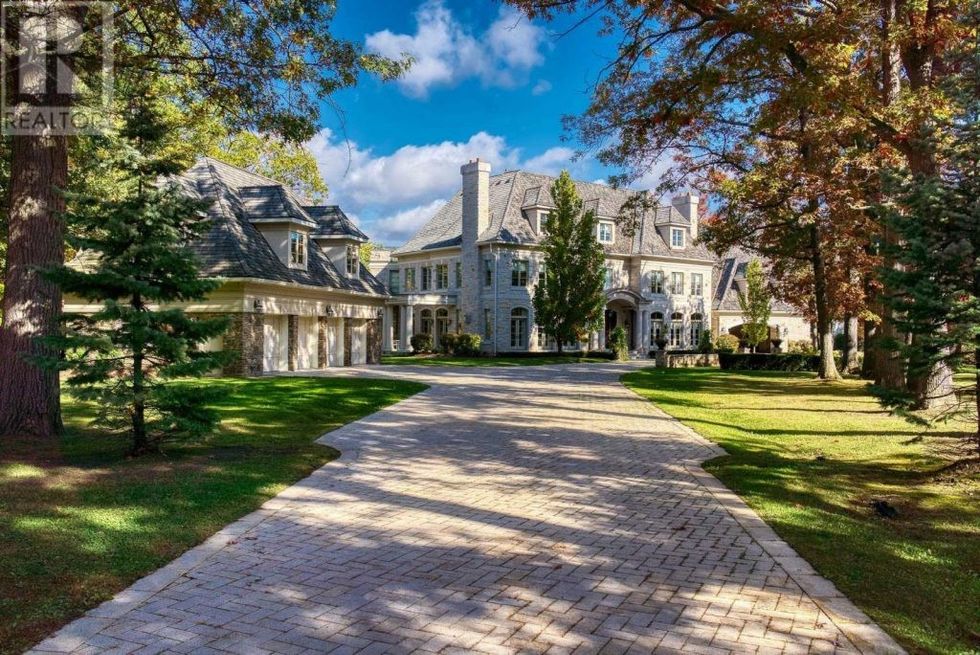 1343 Blythe Road Mississauga/Realtor.ca
We think the royal couple could live quite comfortably in this 10-acre gated estate. This $29.8 million listing comes with over 18,000 sq.ft of living space, seven bedrooms, and 12 bathrooms, which is perfect for entertaining and royal family gatherings. The home is also surrounded by a forest, providing the couple with privacy from the neighbours when they want to take a dip in the outdoor pool. Hopefully, the couple enjoys golf, as the home backs onto a private members-only course.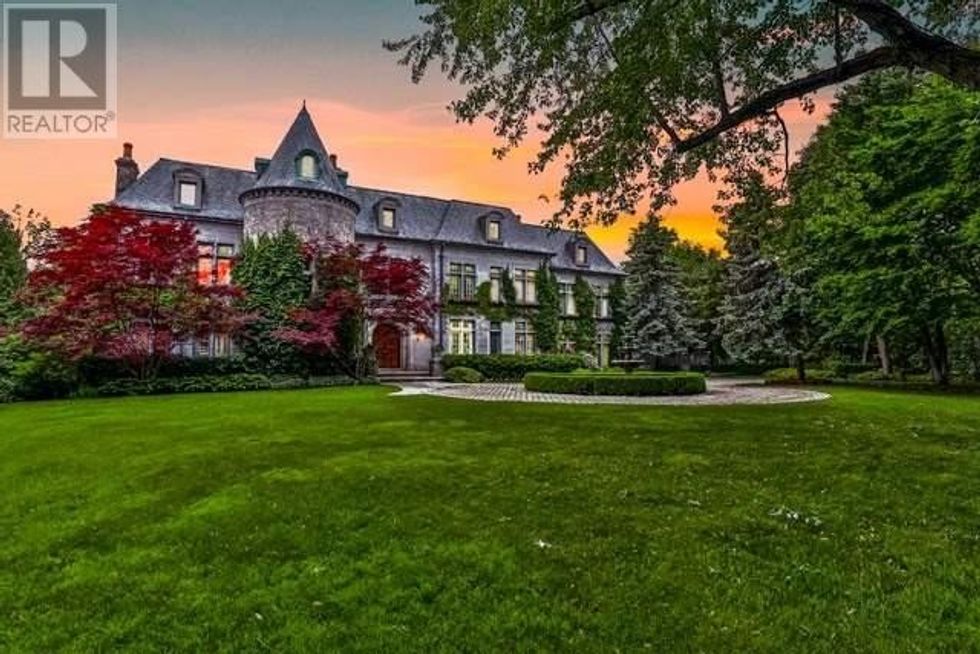 85 The Bridle Path/Realtor.ca
Listed at $22.9 million, there's a second lavish mega-mansion in Toronto's Bridle Path neighbourhood the Sussexes could potentially call home. This French-chateau inspired home is set on two private acres with pristine manicured gardens, a pool, and an indoor hockey rink just in case baby Archie takes a liking to Canada's favourite pastime. And with eight bedrooms and over 20,000 sq.ft of living space, there's plenty of room if the couple decides to welcome any more little ones to their family.
Real Estate News