Muskoka
Muskoka
How to Prepare for a Winter Vacation at a Cottage Country Rental
If we've learned anything from the last two years, it's to expect the unexpected.
And while this message applies in all areas of life, it most certainly strikes a chord when it comes to winter weekends in cottage country.
See, when you arrive at a cottage in the woods, you may expect a seamless few days in front of the fire. But when it comes to winters in Canada's great outdoors, you must be prepared for the elements. On a day that is sunny and clear in downtown Toronto, it can be a blizzard with below freezing temperatures in cottage country.
Considering variety is the spice of life, it's no wonder that many are keen on enjoying the more intense seasons of Ontario's north. And online vacation rentals through companies such as Muskoka District Rentals have made weekend getaways more accessible than ever before, helping folks to get out of the city and connect with the great outdoors. But of course, these winter trips call for a little bit of pre-planning.
READ: How to Get the Most out of Your Winter Vacation in Cottage Country
Maryrose Coleman with Muskoka District Rentals says there is one thing that absolutely must be done before leaving the city: "the most important thing to remember before hitting the highway is to have your winter tires on your car," she explains. "And if you are venturing more than an hour north, it is also a good idea to make sure you have checked your oil."
Stocking up on antifreeze washer fluid is a must, along with having a physical map in the car, just in case you lose cell service or your phone dies. It's also smart to have an emergency kit in the car, in case you run into trouble on the road.
Another way to prepare ahead of the trip is to preemptively determine how far your cottage rental is from the nearest grocery store or pharmacy. It'll be useful to know where these essential shops are, in case you need to make a quick trip into town. Remember, too, that the more remote your destination, the more supplies you'll need to pack ahead of time.
Because online cottage rentals have made winter vacations more accessible to the masses, many city folks who aren't used to rural settings may not know how to troubleshoot when they arrive at their winter getaway.
One common hiccup that may be run into upon arrival to a remote cottage is frozen pipes. Luckily, the fix here is quick: to get the water flowing, the best thing to do is to apply heat to the pipes. Whether it's through a space heater or pouring a thermos of hot water to the trouble area, once you get the water moving, the pipes will quickly defrost.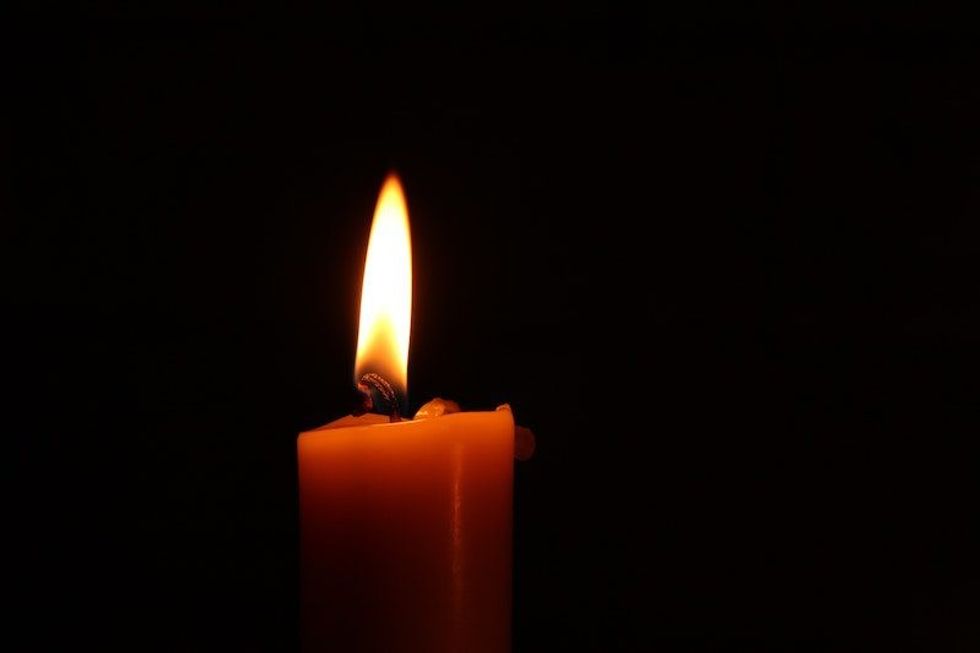 Another area to watch out for is electricity — this resource can often be lost during a winter storm. For this reason, it's important to come prepared with a flashlight, matches and candles, and extra layers to keep you warm. Wool will keep you cozy, as will a toque and a scarf.
Next up, food. If your cabin is equipped with a gas stove, you'll be eatin' good regardless of the weather. However, if your rental has an electric stove, it'll be smart to pack a single-burner camping stove in the trunk of your car. This way, you can still heat up a meal, even if you are without power for a prolonged period of time.
It's important to learn if the cottage you are staying in is on a septic system, as well. If that is the case, you must be careful with what you flush down the toilet, or allow down the kitchen sink after cooking. You'll also be wise to ask the rental company for a list of inclusions in the cottage, to understand what little things you'll need to bring along. There is nothing worse than arriving on a Friday night to no corkscrew!
All these troubleshooting tips considered, we'd be remiss not to mention the most fun. While traveling to cottage country is all about getting outside and playing in the snow, you must be prepared to make the most of an afternoon indoors. If a storm hits, you'll be wise to have activities on deck to keep your group occupied: cards, board games, movies or a funny series lined up on a fully-charged computer. The works.
The fewer surprises you encounter on a weekend away, the better a weekend you will have relaxing at a picturesque cottage. Plus, of course, there are all the ways you can savour the outdoor experience of a cottage country winter.
For those keen on this special seasonal experience, it's not too late! Ontario rental companies still have vacancies. Muskoka District Rentals, for example, is still boasting some cottage availability for the winter. If you act fast, you can make these snowy and snuggly dreams a reality.