Muskoka
Muskoka
How to Get the Most out of Your Winter Vacation in Cottage Country
Ontario is known — and beloved — for its picturesque winters.
Like something out of a Group of Seven painting, people from around the world flock to see Ontario's cottage country in the wintertime, and to enjoy weekends tucked away in snowy retreats. 
And if you're a resident of the Greater Toronto Area, this winter oasis is right in your own backyard.
In as little as an hour and a half, you can be transported from the hustle and bustle of downtown Toronto to a peaceful, calming cottage.
READ: Plan Ahead for a Spring Escape at this Muskoka Charmer
From Haliburton to Muskoka, or Kawartha Lakes, these destinations (and everywhere in between) provide the perfect setting for a weekend away. Ranging from rustic cabins to lakeside luxury retreats, there is something for everyone's taste and budget in cottage country.
Maryrose Coleman with Muskoka District Rentals says it's partly the picturesque setting that brings people up year after year, explaining, "The snow is pretty special. It's like you're living in a snowglobe."
But Coleman, who has lived in cottage country for several years — first on a part-time basis and now year-round — says that the real draw is the area's wide variety of outdoor activities. So, while it's easy to imagine yourself spending the weekend indoors, in front of the fire with a cup of hot chocolate in hand, playing in the snow is really the best way to have a guaranteed good time with family and friends in cottage country. 
Luckily, there are activities available for every level of outdoor enthusiast.
GETTING ACTIVE
For those looking for an exciting winter adventure, dog sledding is available at Algonquin Park. With plenty of tour groups operating just outside of the park, and tours exploring the trails inside, this is a great way to explore the outdoors in a new and exhilarating way.
If you're looking for a less intensive way to enjoy nature, the Ice Skating Trail at Arrowhead Provincial Park is another option. Opening for the season as soon as weather permits, the more than 1-kilometer trail winds through the picturesque Muskoka forest, transporting you to a winter wonderland.
LEISURELY FUN
For those looking for something a little more leisurely to do, the Fire and Ice Festival is a great way to be a spectator of fun outdoor activities. This one-of-a-kind festival takes a unique approach to a winter carnival. Attendees can enjoy performances by talented fire artists and a spectacular fireworks display, interactive ice displays, ice sculpture carvings, and ice skating. This season's Festival returns to Bracebridge on January 29th, 2022.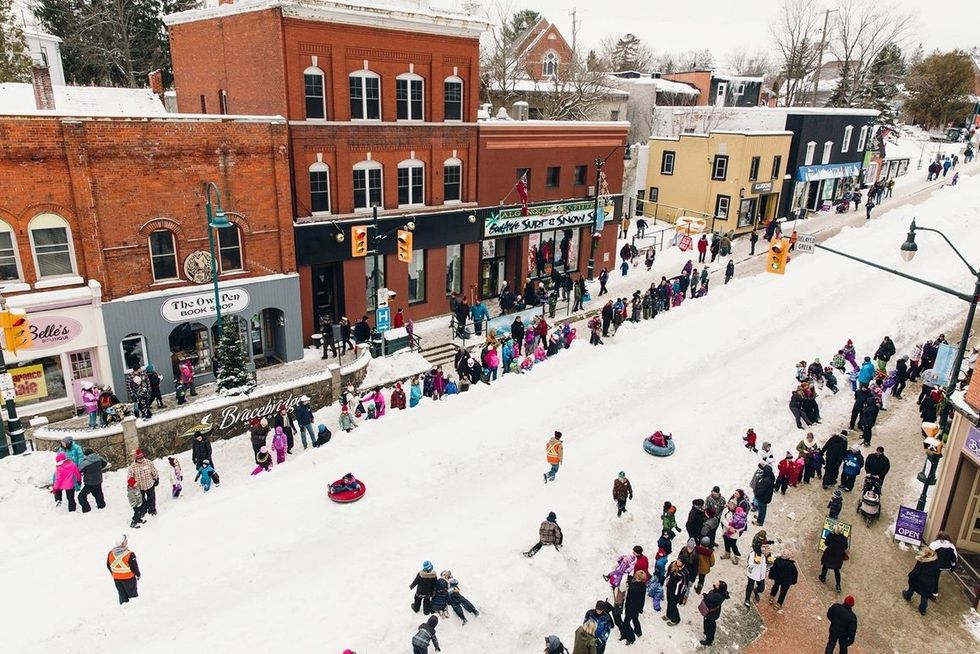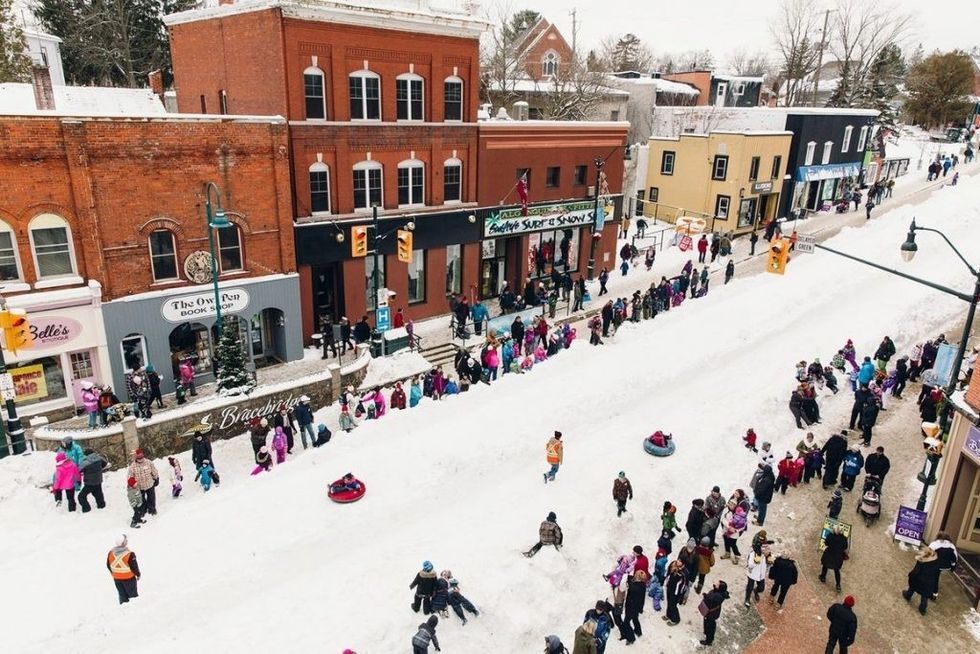 PAVE YOUR OWN PATH
Other activities to try your hand at can be anything from snowmobiling in Haliburton, to cross country skiing in Kawartha Lakes, to ice fishing in and around Muskoka.
And, after a day in the fresh winter air, there is nothing better than coming home to a cozy cabin, sitting in front of the fire, and planning all the fun you'll have in the snow the next day.
If this sounds like your ideal scenario, you're in luck, because there's still time. Muskoka District Rentals, for example, is still boasting some cottage availability for the winter, offering your chance to make these snowy and snuggly dreams a reality.
Cover image: The Bracebridge Fire and Ice Festival