Industry Profiles
Photographer Lindsi Beth Hollend Captures The Magic Of Toronto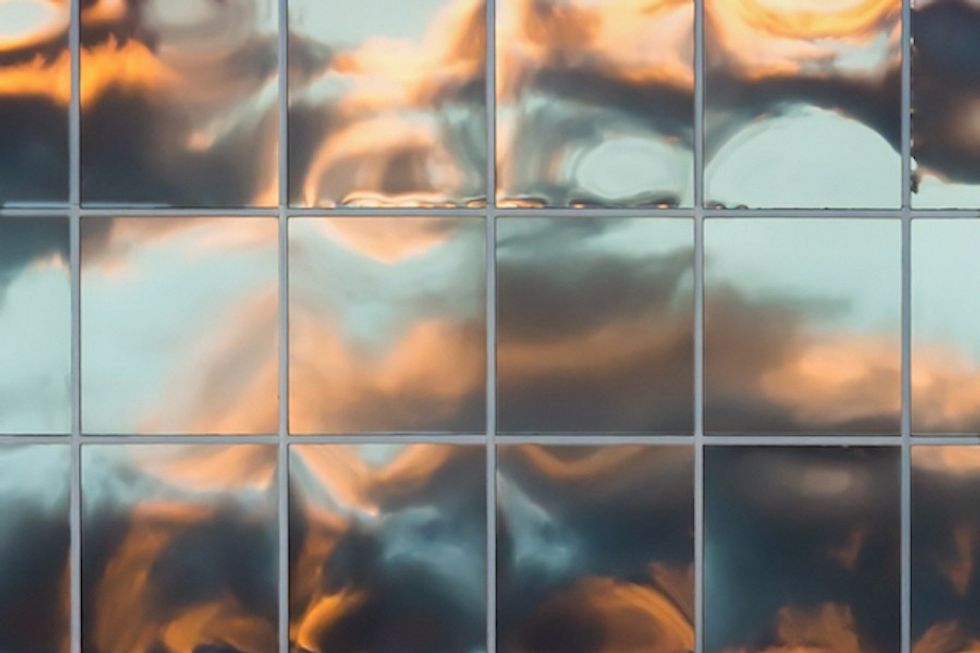 Sometimes it takes a shift in perspective to see the beauty that surrounds us.
Growing up in Toronto, photographer Lindsi Beth Hollend didn't consider herself to be creative. Certainly, she appreciated art and culture, but years of depression and self-limiting beliefs kept her from expressing herself through art.
In 2014, Hollend began a healing journey, addressing her mental health challenges through self-help and medication. And when she took her first photograph that year, she suddenly saw things quite differently.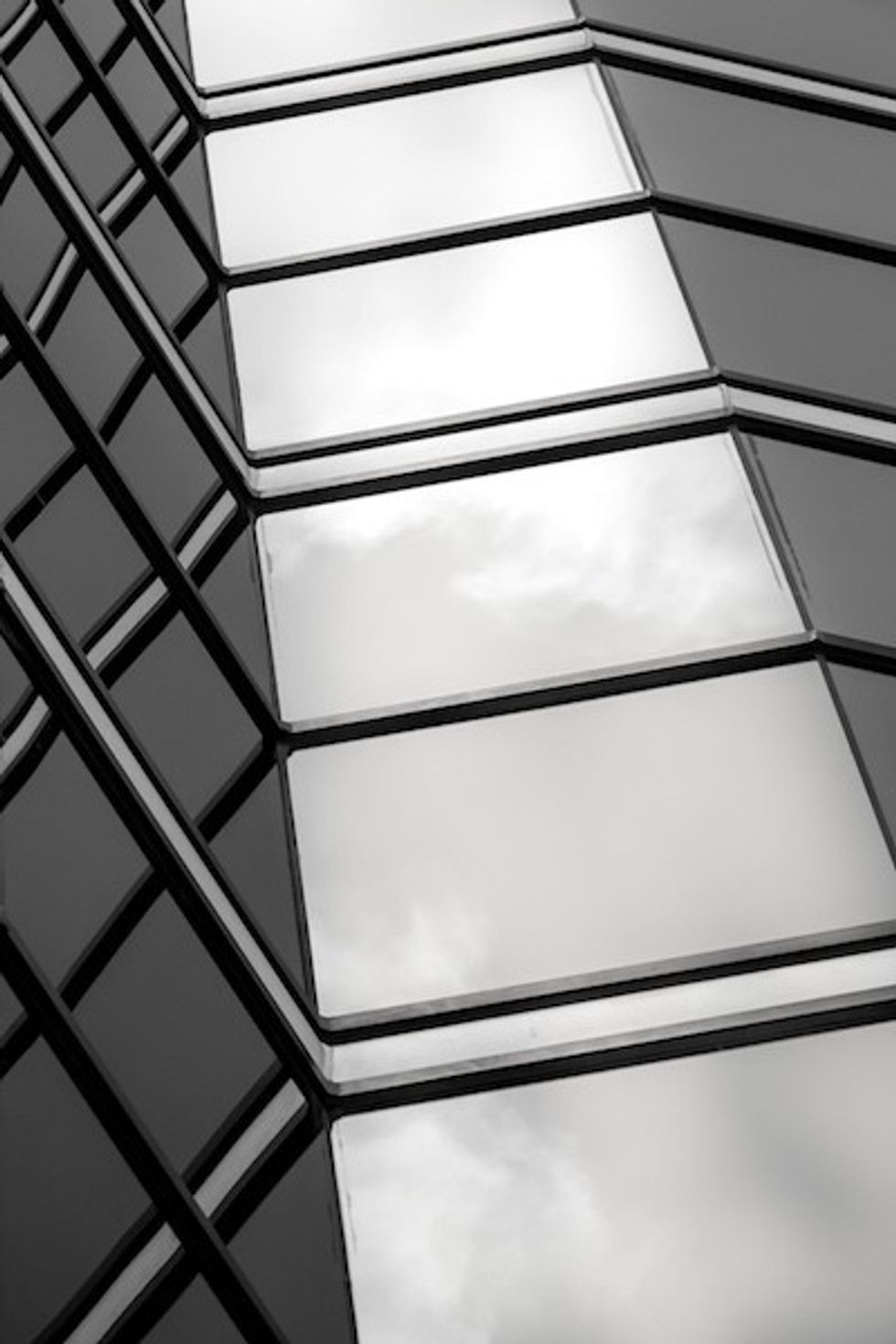 "I always felt I had a purpose that was just beyond my grasp," recalls Hollend. "And when I picked up the camera, it was like I had a new limb, or a new sense. It was a gift that allowed me to better see the world not just visually, but emotionally."
It's the same world that we inhabit, but Hollend's keen eye makes the familiar seem extraordinary. Her innate understanding of texture, layer and colour highlight Toronto's natural beauty. And her vibrant, close-up captures of Toronto's architecture are a master class in symmetry, pattern, and light reflection.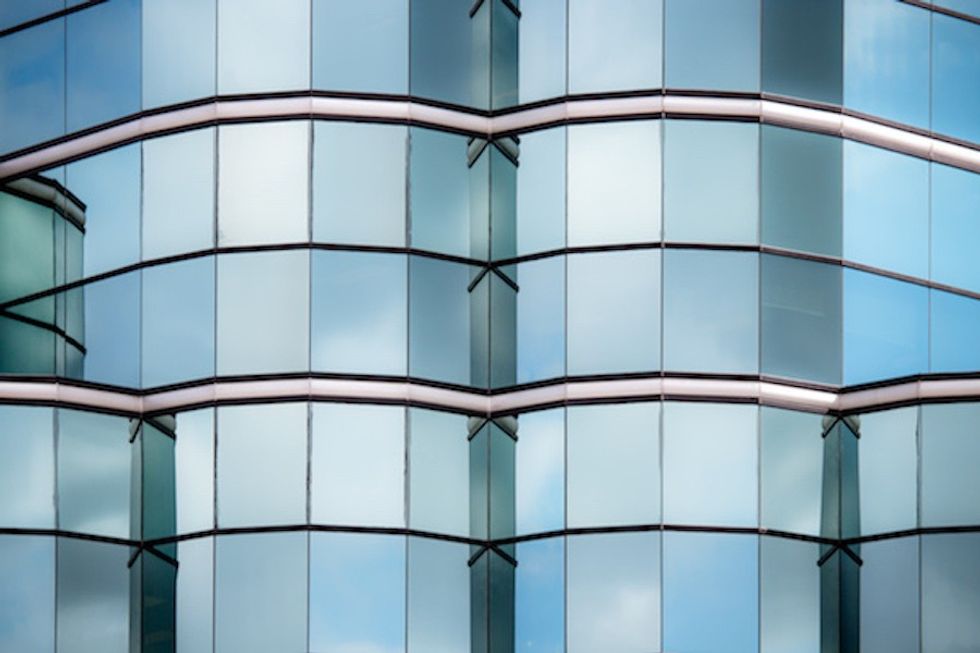 "Architecture just makes sense to me," explains Hollend. "And it certainly evokes something in me. I guess it's my muse."
Her muse has been kind to her, as Hollend's photographs of Toronto buildings have brought her much joy and garnered a lot of attention as of late.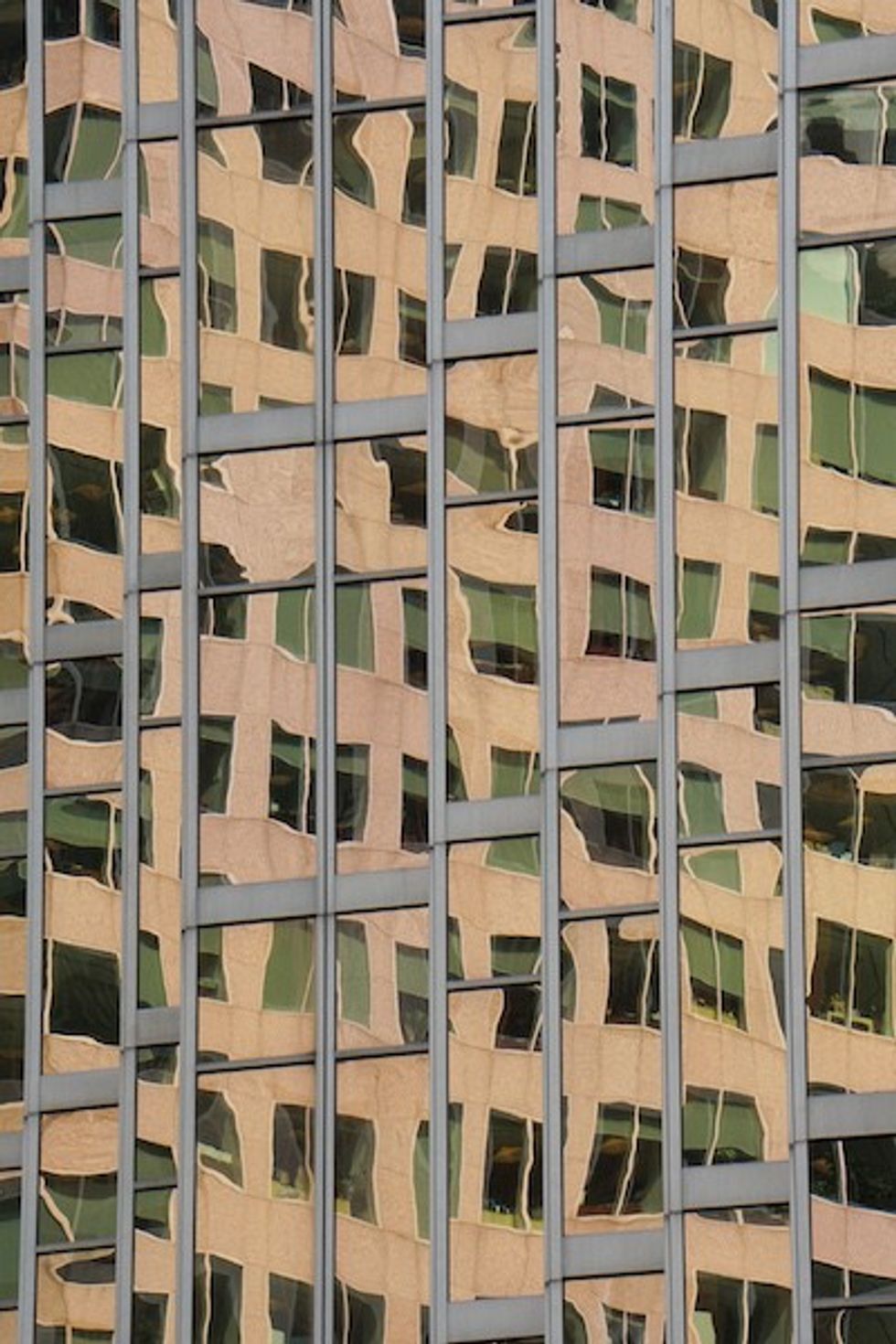 Her favourite building to photograph is the iconic RBC building on Bay Street. According to Hollend, the building looks good in all lights, and its symmetry allows it to be photographed from every angle. (RBC's windows being coated with 24-carat gold leaf can't help but inspire, as well).
"Some of these buildings are truly magical," notes Hollend. "But I don't interact with them other than to snap them. So the photographs are my personal connection to the building and to the city."
That personal connection is integral for Hollend, as both her artistic journey and her journey to wellness are fuelled by the connection of the inside and outside world.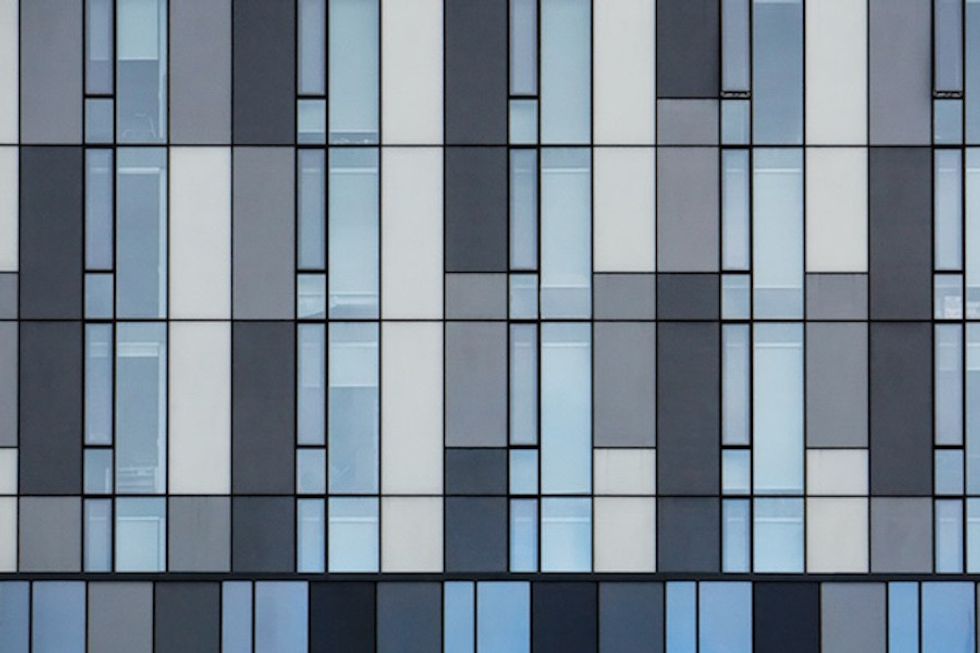 And like the artist herself, Hollend's architecture photographs are not constricted by frames or borders, nor defined solely by what's going on inside.
"I love where I am right now…both emotionally and here, in Toronto," says Hollend. "These buildings mirror us and the city so beautifully, and I aim to capture that in my work."
To find a new perspective on the city, go to: