---
As the new year settles in, echoes of 2022 linger -- and some voices are louder than others.
In the realms of Canadian real estate and finance, the most deafening conversations are obvious: interest rate hikes, home prices, and underscoring it all, inflation. Like a tarnished Midas, everything the I-word touches -- mortgage rates, gas prices, grocery bills -- turns to creeping and ever-heightening unpredictability.
Naturally, the rollercoaster we're collectively riding calls money matters into perspective. (It's 10am -- do you know where your finances are?)
Always, but especially in inconsistent and worrying times, a stable financial foundation makes all the difference for peace of mind. The kind you can not only appreciate today, but count on down the line.
Parvis Invest, a Canadian online marketplace for real estate investing, understands the stability that comes with diversifying your portfolio, and aims to help its investors achieve their financial goals through quality real estate assets and an easy-to-use, blockchain-enabled platform. Plus, this spring, Parvis will be introducing its secondary market, which empowers investors with the opportunity to liquidate their tokenized assets - a game changer in a traditionally illiquid asset class. 
While property purchasing can be a tall hurdle for hopeful first-time buyers to overcome, market fundamentals – low supply, high demand – continue to prove both reliable and steadily-increasing value. So for those currently living in their ideal home, or who have a recreational property under their name already, investing in real estate is a common choice for portfolio diversification. 
Through Parvis, qualified investors have easy access to curated, high-quality real estate developments across Canada. 
With easier entry (and significantly less work involved) than outright purchasing another property, say, for rental purposes, Parvis presents a simple-yet-comprehensive way to diversify investor portfolios via a curated selection of product offerings. 
The products on Parvis' platform start at a minimum investment of just $5K. The company's way of, as they put it, "democratizing access" to high-quality products means that whether a Parvis investor is looking to expand their portfolio, or is seeking a high-reward opportunity, an institutional-quality investment of just the right fit awaits them. 
As you might guess, Parvis' product catalogue isn't built at random. Instead, opportunities are strategically identified through close work with developers, team insights, analytics, and industry data; they're then vetted by the company's own Investment Committee – a team packed with insight and experience from the realms of real estate development, private equity, finance, tech, and law.
For those joining the platform who are unsure of where they'd like to direct their finances, Parvis provides a "matchmaking" service of sorts, bringing the right projects to a given member's portfolio. With experience, proximity to the market, and the strong real-estate background Parvis' team boasts, these matches result in a harmonious relationship between investors and their investments.
And if the whole system wasn't sounding easy enough already, the digital platform brings another layer of access to the real estate investment world. From the sign-up process through to signatures, fund transfers, and even trades, all action is taken on a user-friendly virtual platform. "Clean and simple," the company describes it.
Simple as investing is with Parvis, the company also prioritizes transparency, and an information-rich user experience. The digital platform keeps everything streamlined, but offline support is readily available, providing investors with opportunities for face-to-face consultations. Various fees on given investments -- a commitment fee, an annual asset management fee, a performance fee, etc. -- are always disclosed and described. From the beginning, a clear net of fee return, for both debt and equity, is indicated. And along the way, you can access the details of your investment whenever you wish via Parvis' platform.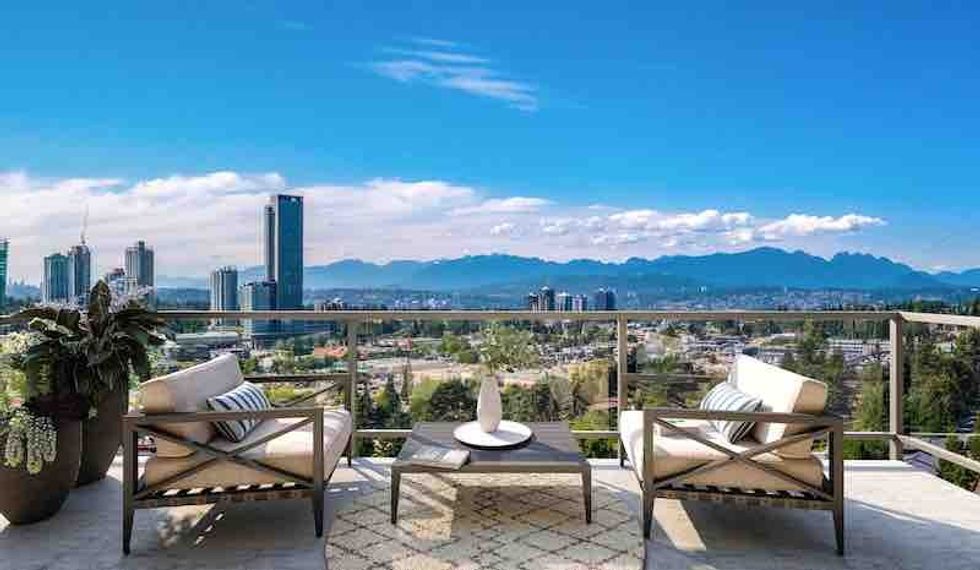 Centra (Parvis Invest)
While 2022 was a year many spent scrambling, Parvis stood solid. With millions secured in funding, sponsorship of and presentations at esteemed events, and approval obtained for its Exempt Market Dealer license, the company's year was marked by stability and growth.
Fitting, really, and representative of what the company's intentions are for its investors -- both in the year ahead, and for many more to come.
Cover image: Centra (Parvis Invest)
---
This article was produced in partnership with STOREYS Custom Studio.
Money