In November, after four years in her Richmond Hill townhouse, Jamie Dracup received a cryptic phone call from her landlord asking her to meet in person. During that meeting, the landlord explained that his mortgage payments have gone up and he would be raising the rent on Dracup's $2,320-unit by $680 -- well above Ontario's 2.5% guideline for 2023. If she didn't agree to the increase, he said, she and her family would be evicted.
---
"He was showing me listings of other places in the area and trying to say like, 'This is what other places are going for,'" says Dracup. "I said, 'What you're asking is very unreasonable,' but I did actually feel bad so I said I'll pay $2,600 -- I'll go up a little bit to help, which I didn't have to do at all -- but he said, 'I can't take anything less than $3,000.'"
At the beginning of February, Dracup was served an N8 notice to end the tenancy, with the form citing "persistently late" rent payments. She notes that there were a few instances when her rent payments were sent a couple days late, but prior to the N8 notice, the landlord never brought this up as an issue.
Dracup's experience, while unfortunate, isn't entirely unusual. In fact, tenants all across Ontario have been dealing with an apparent influx of unlawful rent increases -- and threats of eviction -- since mortgage costs began rising in March of last year.
For Sam, a renter in Barrie who asked that her last name be withheld, her landlord advised her in December that he would be raising the rent on her 2011-built house from $2,200 to $3,000.
"My soul kind of left my body for a minute," Sam said. "But I said 'Listen, the only problem I'm having here is that legally, you're only allowed to ask me for 2.5%,' and his response was, 'I know, but I could be making more money. I'm not even breaking even on the unit anymore.'"
Increases like these are in violation of Ontario's rent increase guideline, which caps 2023 rent hikes to 2.5% for all units occupied for residential purposes before November 2018. (Although dubbed a "guideline," landlords are required to follow it). But with interest rates jumping from their historic pandemic low of 0.25% to 4.5% in less than a year, mortgage payments have quickly swelled by hundreds of dollars per month for many homeowners, adding fuel to the unlawful-rent-increase fire.
"I think there's an uptick in this," explained Daniel English, paralegal and owner of Toronto-based Legal Matters. "I don't hear it from the landlords, obviously, I hear from the tenants. The landlord shows up and says, 'Look, interest rates have gone up and mortgage payments have gone up, and I need you to pay a 10% or 20% increase, and if you don't pay it, then I'm going to kick you out."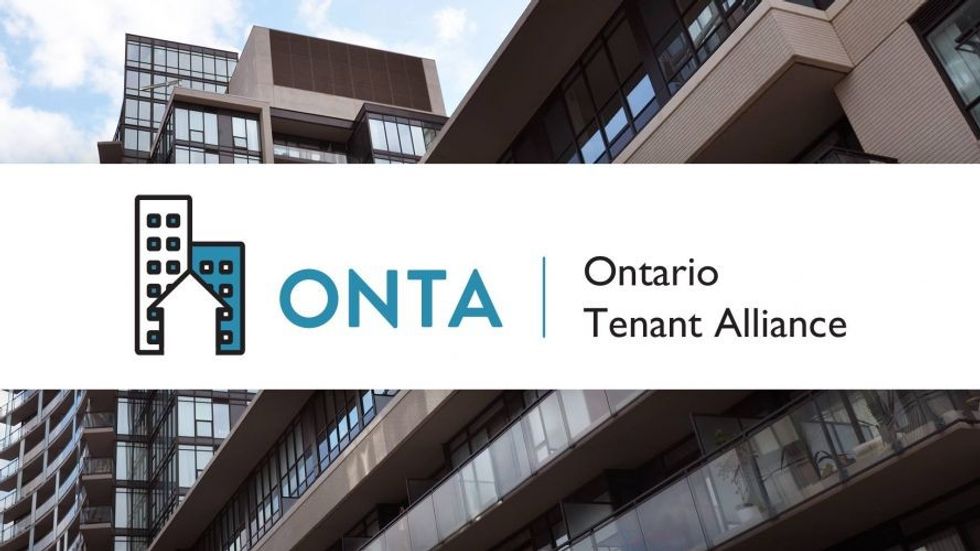 But this trend, typically seen with smaller landlords less inclined to abide by the rules, has admittedly been observed by other landlords as well. Varun Sriskanda, Board Member at Small Ownership Landlords of Ontario, says that since interest rates started to climb last year, he's "heard anecdotal stories of landlords trying to implement unlawful rent increases."
"This is unacceptable," Sriskanda adds. "We don't encourage this."
Dozens of tenants facing this very issue have taken to online forums, namely the Ontario Tenant Rights Facebook group, seeking advice. The page is littered with examples of renters sharing stories of being asked for hundreds of dollars in increased rent by landlords who say they can no longer afford the property.
In Ontario, landlords can apply to the Landlord and Tenant Board (LTB) to have a lawful above-guideline increase (AGI) approved when they've incurred extra costs, generally related to municipal taxes, operating costs associated with security, or for renovations or repairs. The LTB confirmed to STOREYS, however, that landlords cannot receive an AGI "due to inflation, interest rate increases and higher mortgage payments."
Entrance of Social Justice Tribunals and Landlord and Tenant Board in Scarborough.
A Costly Move For Landlords
From the outside, refusing to pay an unlawful increase may seem a simple enough solution for tenants in this situation -- the landlord can't legally enforce it, after all -- but when a renter is faced with the threat of eviction, and the possibility of having to enter back into the high-priced rental market, they can feel trapped.
In May, Julie Ann, a single mom of five kids who'd lived in her Cambridge rental for 10 years, was met with her landlord saying she can either pay an extra $375 per month or move out, leaving her feeling like she had no choice. Although the higher payments would make her finances tight, it was better than having to find something in the current rental market.
"I've been looking and I think I would have to go to housing," she explained. "I don't think I can avoid it because I can't afford the rent."
To be clear, landlords cannot evict a tenant for refusing to pay an unlawful rent increase. But there are ways around that, the most feared of which is a landlord serving a notice that an immediate family member will be moving into the unit -- a lawful reason to end a tenancy that's notorious for being abused by shady landlords looking to oust tenants so that they can re-list the unit with a higher price. In the case of Sam's Barrie rental, this possibility was dangled in front of her, with her landlord threatening to move his son in if she did not agree to the unlawful increase. For Julie Ann, her landlord also said he would move his family in if she could not pay.

An N12 eviction notice can be issued by a landlord to remove a tenant and move in a family member.
English cautions that these types of evictions, classified as no-fault evictions, if used improperly, can result in a hefty fine for the landlord of up to $50,000. Tenants can also seek to recoup the value of 12 months of their old rent price, 12 months of the difference between their old rent and new rent, and moving expenses.
"It's completely conceivable for a landlord to be looking at an $80,000 or $90,000 bounty for that conviction," English said.
Data provided by the LTB reveals a sizable increase in the number of wrongful eviction filings made last year. From January 1 to December 31, there were 822 applications filed with the LTB by tenants who claimed they were given a notice of termination in bad faith. This is substantially higher than the 439 applications filed in 2021, 353 applications filed in 2020, and 476 applications filed in 2019. Unfortunately, the LTB does not track the outcomes of the applications.
English notes that landlords who opt to implement an unlawful rent increase are also putting themselves at a serious financial risk. In Ontario, tenants who have been paying an unlawful increase can, within a year of starting to pay it, file with the LTB to have the excess payment returned to them. And once again, landlords can face a steep fine from the LTB.
"It's really risky and when landlords talk to me, I underline this fact," English said.
A Difficult Balance
There's been an interesting shift, English says, where tenants are oftentimes more informed than landlords, particularly small landlords, of what is and is not allowed. Institutional landlords, on the other hand, are able to hire legal departments and "have a vested interest in being compliant with the law," English says. The problem with these smaller landlords who blindly jump into the industry is two-fold, English says.
"Number one, a sense of entitlement -- it's my property, I should be able to do whatever I want with it," English said. "Then the second part is gross ignorance of the law. Now, when you combine a sense of entitlement with not knowing the law, you end up with a fool."
Mississauga renter Jennie experienced this ignorance of the law first-hand when her landlord informed her via text message that, due to interest rates, the rent on her semi-detached home would be going up. Not only did the landlord not provide the proper 90 days notice, but when Jennie informed him that a text message was not proper procedure (landlords are required to provide a formal N1 notice) he replied with, "You are being cute."
"Just because you're an older man and I'm a younger woman -- that power dynamic is just so frustrating to me," Jennie said. "I definitely think they should have to pay a certain amount of money to be a registered landlord, take a course, have a business card or whatever so that, if there's something wrong, you can register a proper complaint."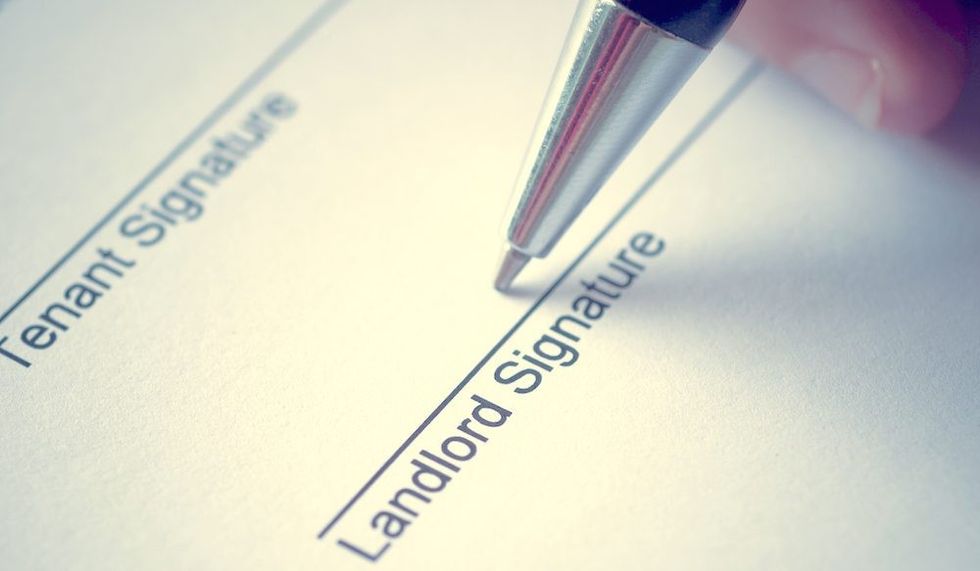 Sriskanda agreed that more educational resources for landlords would be beneficial, noting he's often seen landlords enter the business without knowing their basic rights and responsibilities. However, he cautions against implementing mandatory regulations in order to become a landlord.
"This will only deter landlords from wanting to invest in a province that is already not landlord-friendly. There are Realtors in Ontario selling Calgary properties to their clients because it's a much better market to be a landlord in. The goal is to encourage investment in Ontario, not deter it."
This would be coupled with the strenuous financial situation that all Ontario homeowners, including landlords, have found themselves in in recent months, putting their homeownership at risk. With that in mind it becomes more understandable -- but not acceptable -- why so many landlords are trying to skirt the rules.
"I know of some landlords who have unfortunately had to let their house go to power of sale because they cannot afford to pay the carrying costs even after receiving rent from the tenant," Sriskanda says. "There is no shortage of power of sale listings on MLS that contain stipulations where the buyer must assume the existing tenant who is permitted to remain in the house."
These landlords are left with two lawful options, Sriskanda says, "you either have to sell the property or sit tight and wait until interest rates go down closer to 2024," adding that "your best bet is to hang on until the monthly payments become more affordable."
With so much uncertainty about the future of the market, there's one thing that's for sure: Ontario real estate is challenging no matter what side you're on.
Renting