---
More than a month after the Ontario Transit Group was selected as a "preferred proponent" for one of the major Ontario Line contracts, Metrolinx and Infrastructure Ontario have confirmed an official partnership. The Ontario Transit Group (OTG) has been granted a fixed-price contract to design, build, and finance the Southern Civil, Stations and Tunnel (South Civil) package. In its entirety, the contract is worth $6B, with $5.5B for capital costs and $0.5B for financing and transaction costs.
The Ontario Transit Group -- comprised of eight entities, ranging from design to construction to financial specialists -- was first linked to the contract in mid-September. However, a blog post by Metrolinx explained that the partnership would remain in limbo pending negotiations and until a final contract was signed.
Now that a contractual juncture has been reached, the scope of work for the Ontario Line South Civil design-build-finance package has been released. The work will include:
A six-kilometre tunnel and associated tunnelling works from Exhibition to Don Yard portal (west of the Don River)
Groundworks required to build the tunnels and stations; utility and conduit works to prepare for the RSSOM mechanical and electrical systems; guideway structures and facilities to prepare for the track structure to be installed by the RSSOM contractor
One above-ground station to be integrated with the existing GO Transit Exhibition Station
Two underground stations to be integrated with the existing TTC Osgoode and Queen subway stations
Four new underground stations (King/Bathurst, Queen/Spadina, Moss Park, Corktown)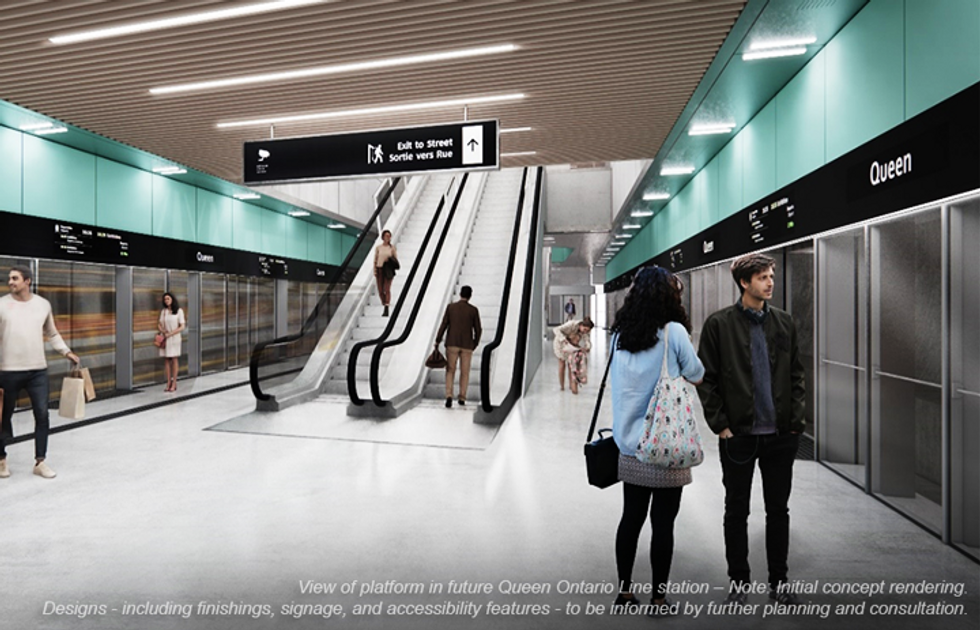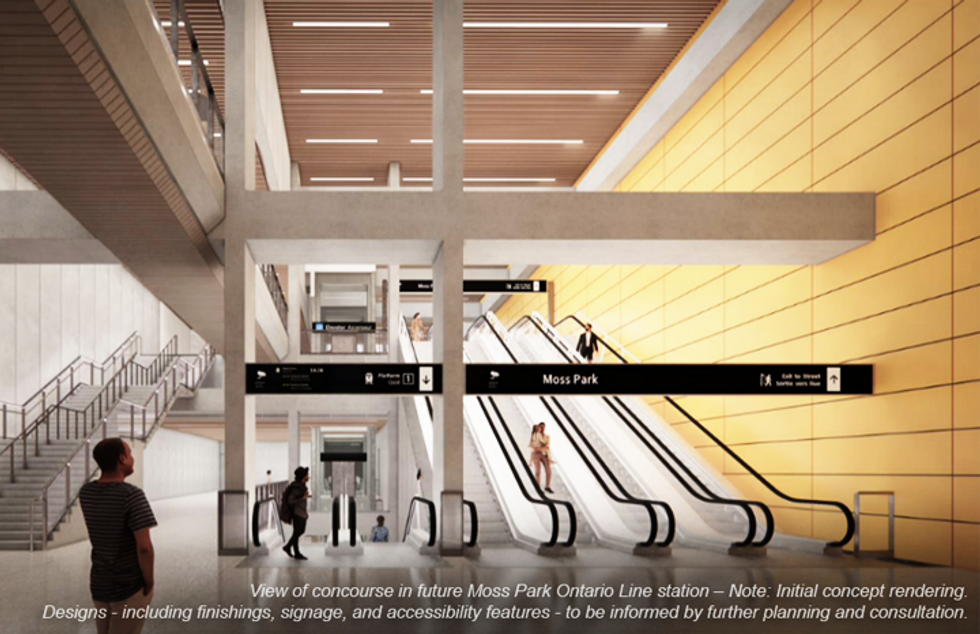 Major work on the South Civil project is anticipated to start in early 2023, and is slated for completion by 2030. The South Civil project is expected to create 1,500 jobs at the peak of construction.
The forthcoming Ontario Line will span 15.6 km and include 15 stops. It will run from Exhibition Place, through downtown, and to the Ontario Science Centre. Upon completion, the new line will provide over 40 connections to other bus, streetcar, light-rail transit, and regional rail services in the Greater Toronto Area.
Transportation