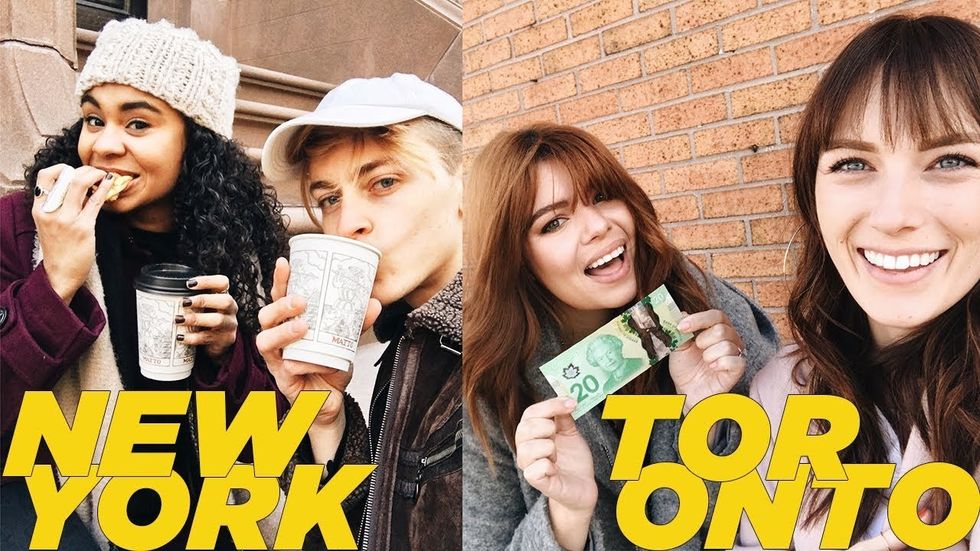 (Screenshot courtesy of Youtube.com)
Where can you get more bang for your buck? In New York City or Toronto?
---
Well, we finally have the answer to that question ...
Damon and Jo had $20 USD to spend for the day in New York, and The Sorry Girls had $20 CAD to spend for the day in Toronto.
You'll find out from them what you can eat, what you can do, and the not-so-obvious things you can try ...
Of course, the list includes how to get tipsy for $3 in NYC and a lot of free things in each of the cities too.
So, here's what $20 can get you in New York and Toronto.
And, perhaps more importantly, here's what you *can't* get for $20 in the Big Apple and the Big Smoke.
Toronto