A new nature-inspired mixed-use building -- aptly named the Canary House -- which will restore and transform Toronto's iconic Canary Restaurant is slated to rise in the east end.
Dream Unlimited and Kilmer Group have teamed up with an international and local design team involving London-based firm Elastic Interiors and award-winning architecture and design studio BDP Quadrangle to bring Canary House to life. Upon completion, the 13-storey building will be home to 206 condo suites and mark the fifth mixed-use building in Toronto's Canary District, an acclaimed 35-acre master-planned community.
---
The Canary District is a housing development in Toronto's West Don Lands mixed-use development, in which six initial buildings served as the Athletes' Village for the 2015 Pan American Games. Those buildings were then finished and converted to private residences.
READ: Canderel Bringing Rare Upscale Mid-Rise Option to Bayview Village
Honouring and celebrating the building fondly remembered as the Canary Restaurant, Dream and Kilmer will be restoring and transforming the iconic landmark to once again become a commercial destination anchoring Canary House.
The historic building, which dates back over a century and a half, has served as a base for a school, hotel, and restaurant over the years. Additional retail commercial space at grade will also be introduced, bolstering the robust amenity offering at Canary House to 25,000 sq. ft.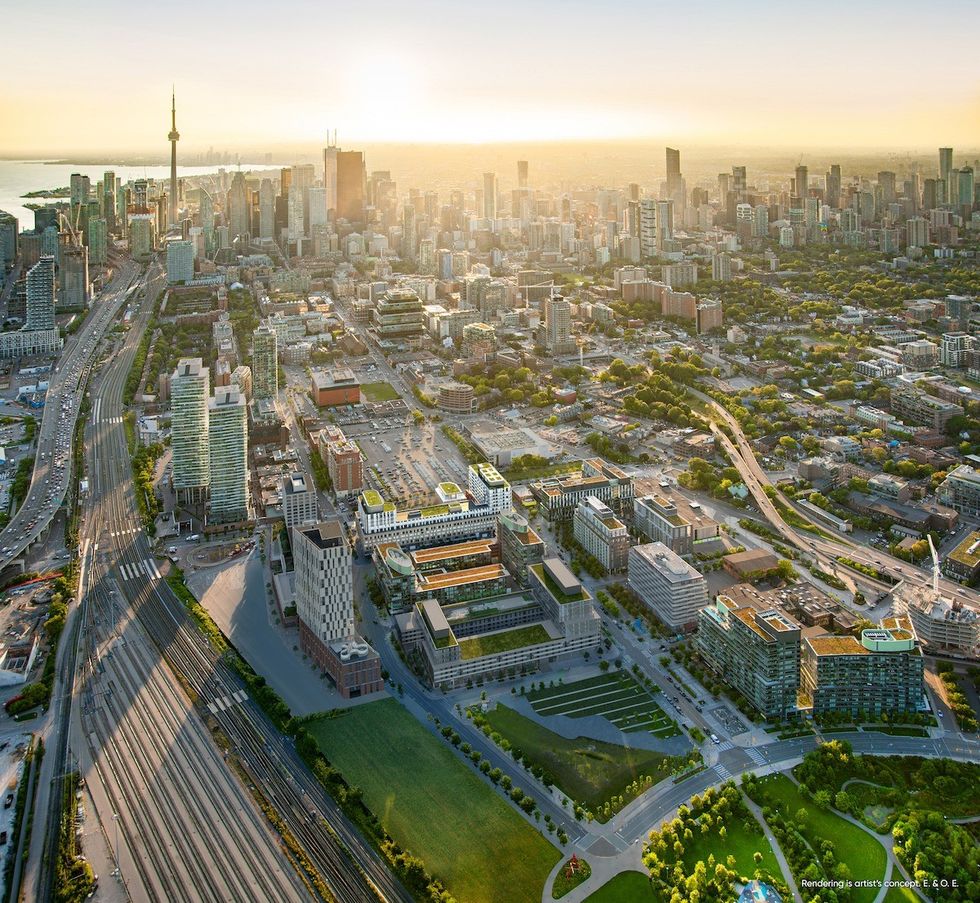 The Canary District offers a world-class, sustainable, LEED Gold-certified urban village, where active lifestyles are complemented by a host of health-focused retail options and restaurants, Corktown Common park's 18-acre green space, and the Cooper-Koo YMCA.
It's also described as a true transit-oriented community with the TTC LRT just steps from Canary House. In addition, Metrolinx will be building a new transit hub at East Bayfront which will allow residents a quick and easy link to the entire region.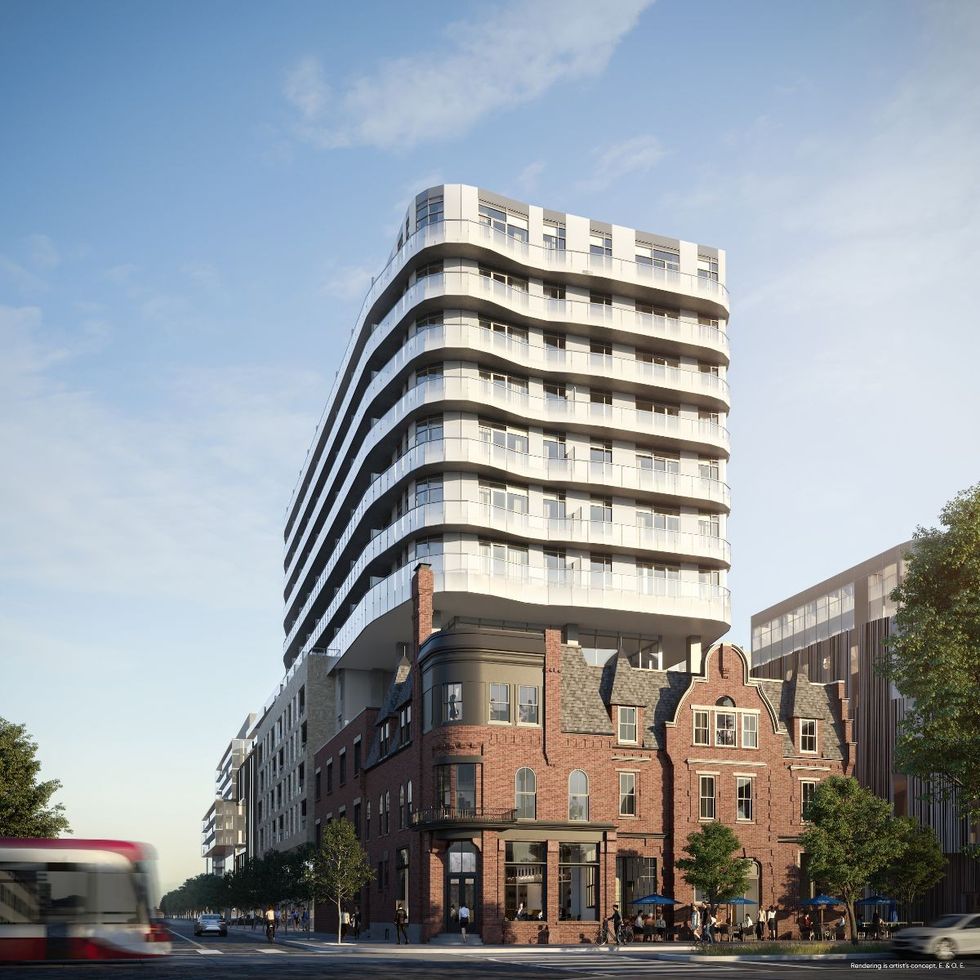 BDP Quadrangle honoured the site's history by thoughtfully integrating Indigenous culture and values. Working in consultation with Indigenous-owned architecture firm Two Row Architect, the result is a sensitive yet contemporary design that features an earth-based podium, curved building corners representing clouds, and pebble walkways emulating river stones from the adjacent Don Valley River.
"The cultural history of this location inspired our team to envision a community-oriented space that acknowledges and celebrates the land it sits on," said BDP Quadrangle Principal and Co-Founder Les Klein. "We took great care to ensure each detail was authentic and respectful. As soon as you step foot onto the Canary House site, you will feel that you are in a special and inclusive place."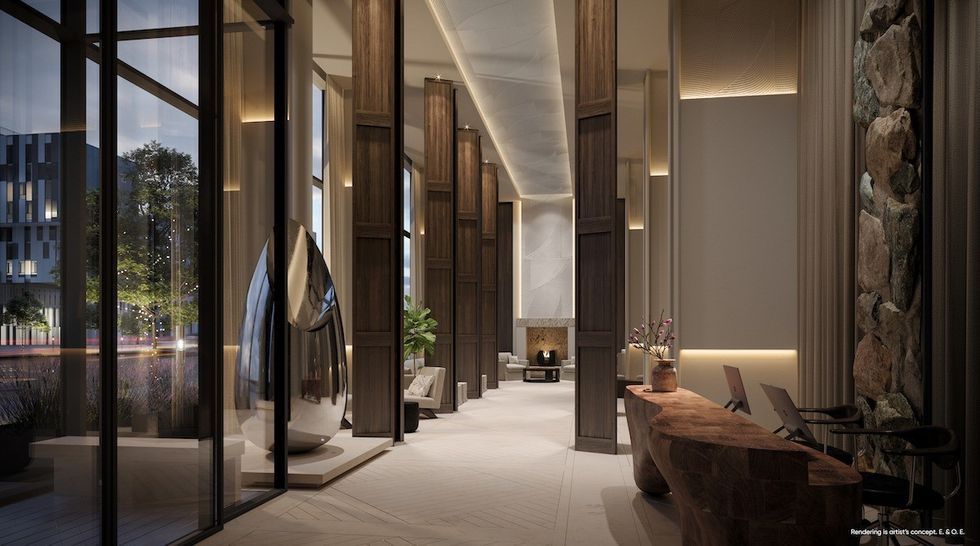 The lobby by Elastic Interiors creates an intimate welcoming to Canary House with artisanal and natural textures.
Each Canary House suite "ushers in serenity through simple and natural finishes, contrasting colour palettes, and gentle interplay between high and low natural lighting," thanks to Elastic Interiors' expertise in weaving together textures, patterns, and materials to craft refined atmospheres.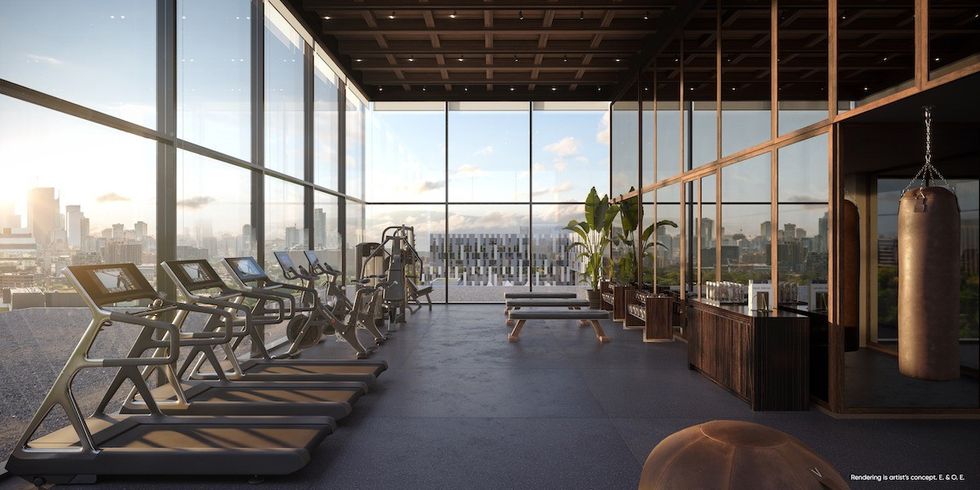 The fitness room with panoramic views
Residents can look forward to a fitness studio with a panoramic city view, a theatre and entertainment room, cozy library, open-concept communal kitchen, and a multipurpose studio that allows residents to entertain large groups, work from home, or enjoy a quiet, relaxing day.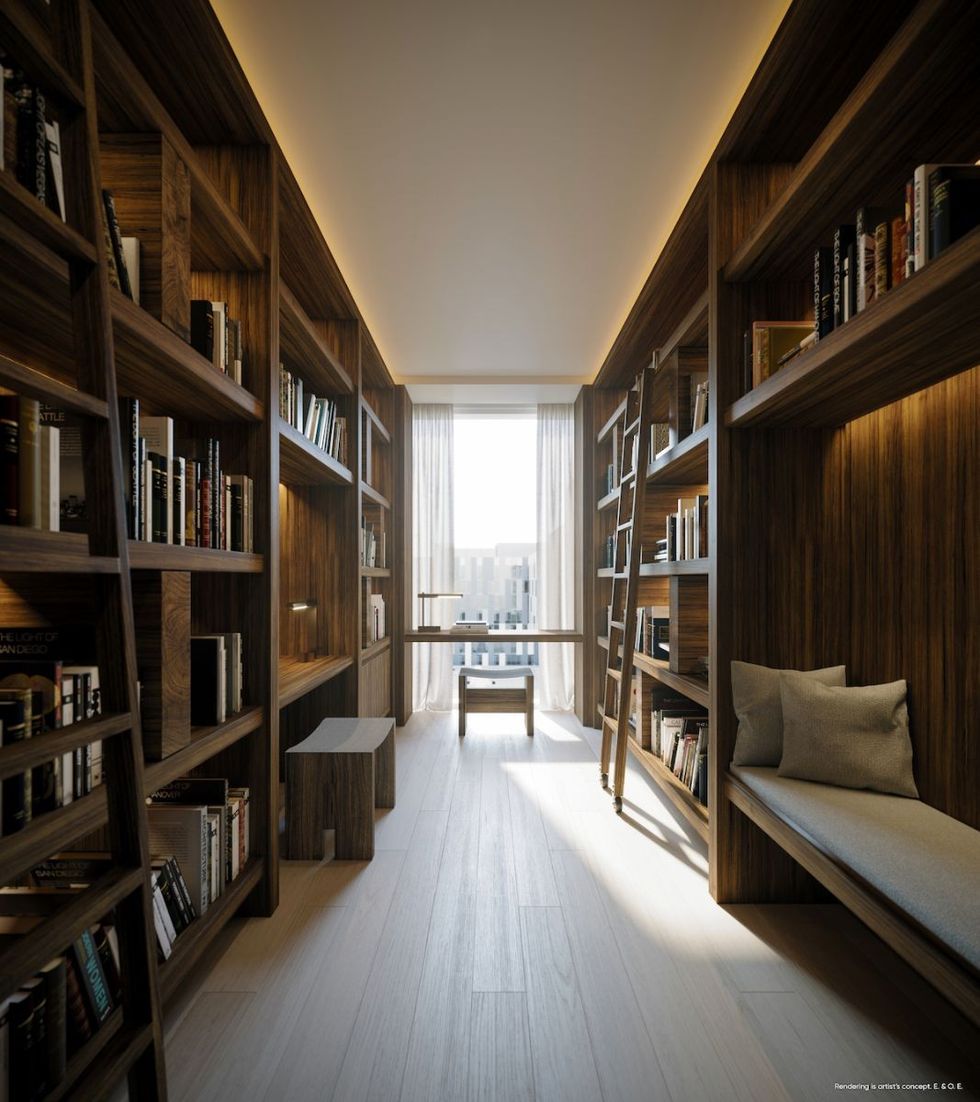 'The Library' in Canary House
On the ninth floor, residents can access the private dining room, which opens out to an expansive rooftop oasis complete with gardens, a sun lounge, a fireplace, and outdoor dining spaces, providing beautiful views of downtown Toronto's skyline.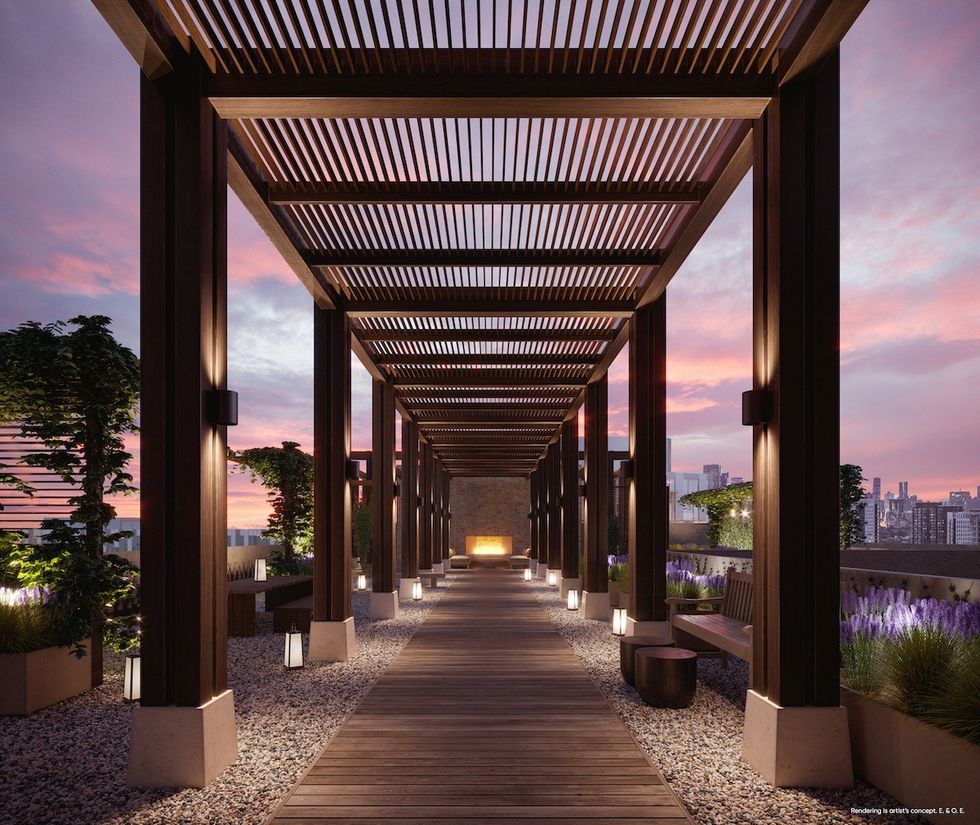 The rooftop patio wraps itself around three sides of the building, offering unmatched views of Toronto's skyline with a welcoming fire pit.
"The Canary District and The Distillery have been the drivers for growth in the Downtown East, and we believe that this area, just a 15-minute walk from the downtown core, represents one of the best opportunities for living in a complete neighbourhood in Toronto," says Ken Tanenbaum, Vice-Chair of Kilmer Group.
"The introduction of Canary House is a continuation of this vision, ensuring a diversity of housing and amenities that will serve this growing community for generations to come."
Canary House suites will begin in the high-500's. Interested residents can register here.
Future Developments