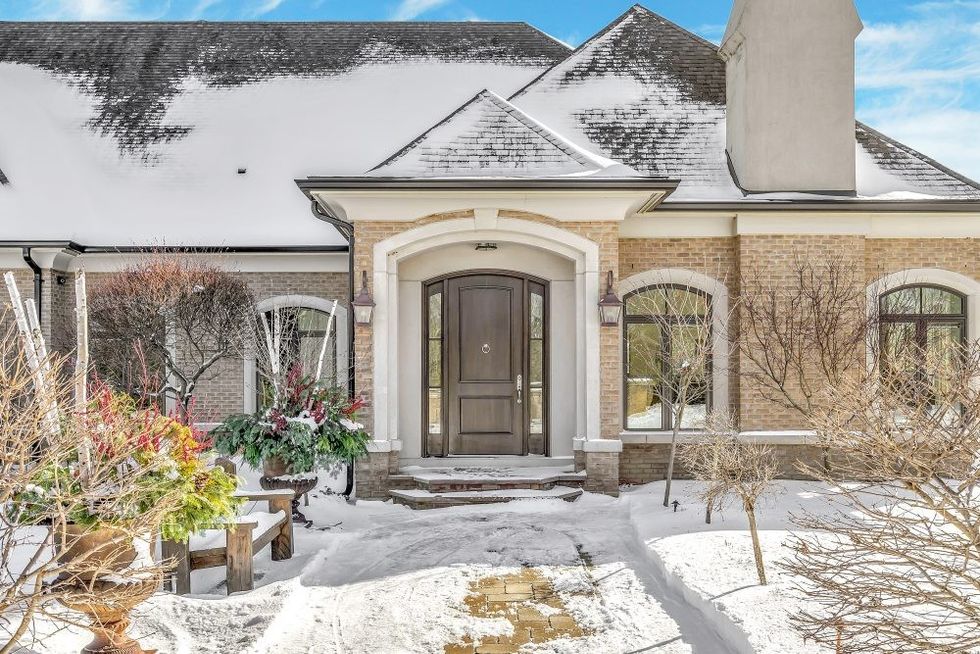 Spending almost eight million dollars on a bungalow sounds crazy, but once you see what this multi-million dollar listing has to offer, you'll get it.
---
At nearly 12,000 sq. feet of living space and 60,000 sq. feet of landscaping, this isn't just a house, it's a mansion. Located just an hour outside of Toronto in Ancaster, Ont., 100 Sulphur Springs is officially the most expensive listing in its area.
Take a look inside and you'll soon see why...
Price: $7,988,888Address: 1000 Sulphur Springs RoadBrokerage: Keller Williams Referred Urban Realty, Brokerage - North Group Real Estate -Agents: Taleen Mirzayan and Amy Youngren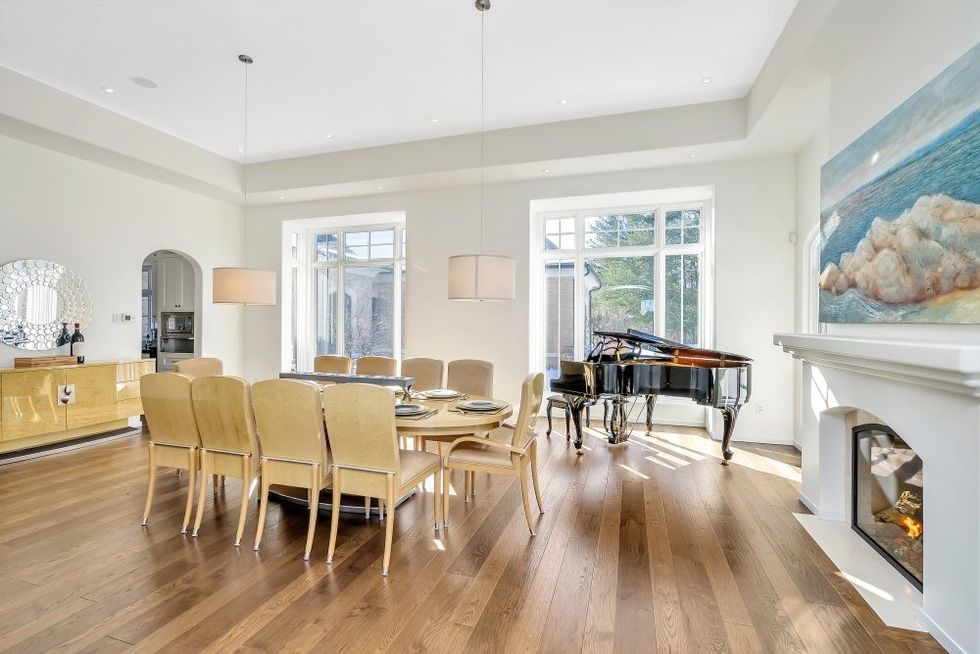 The first stop on this stunning home tour is the formal dining room. Complete with a 10-seater table, fireplace and baby grand piano, this room was made for lavish dinners and extravagant events.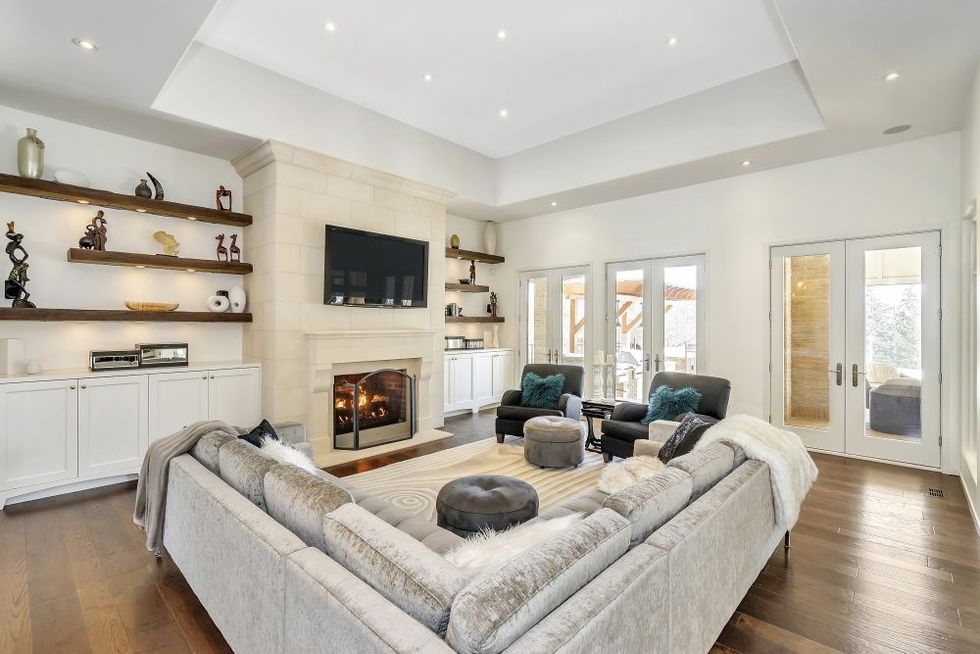 Leaving the dining room, visitors (or prospective buyers) can stop off into the large living room complete with three French doors leading to the massive outdoor entertainment area.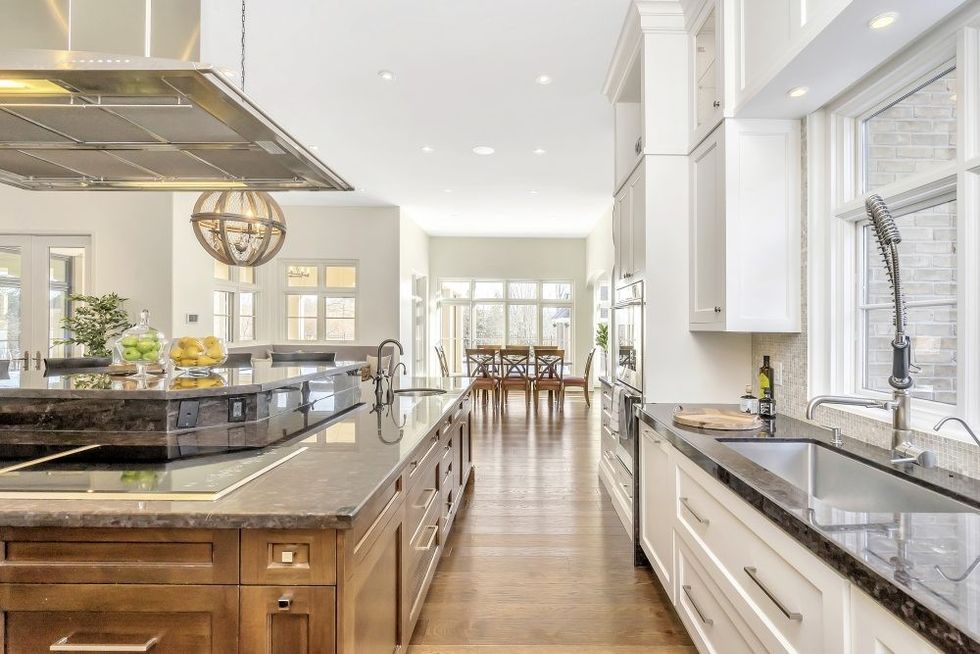 Our favourite room in most homes is the kitchen, and this house is no exception. Complete with custom cabinetry, state-of-the-art appliances, and a breakfast nook and bar, this kitchen has it all.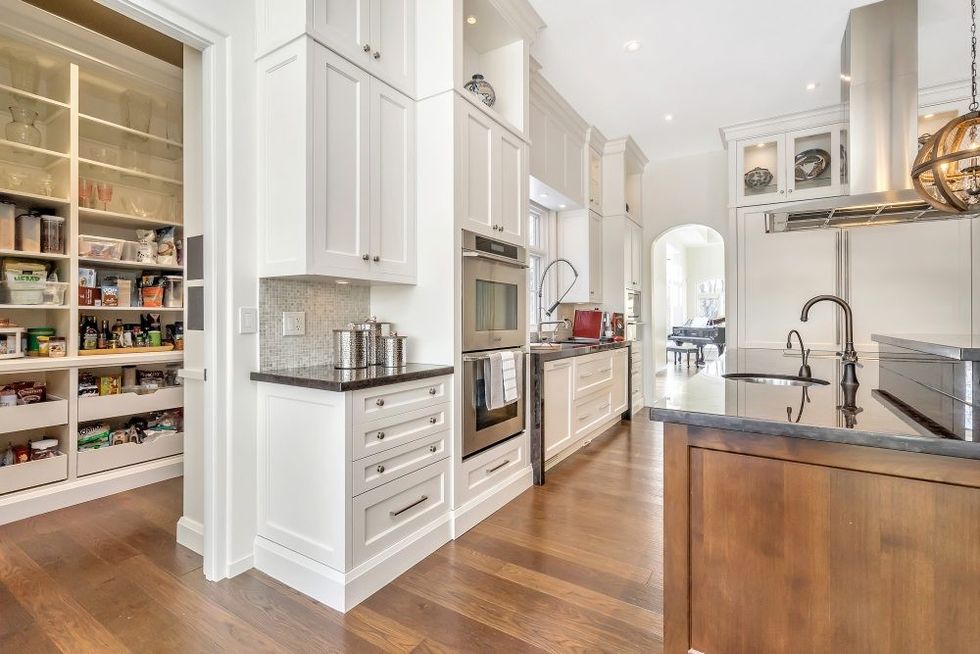 The pantry could be a little more stocked though...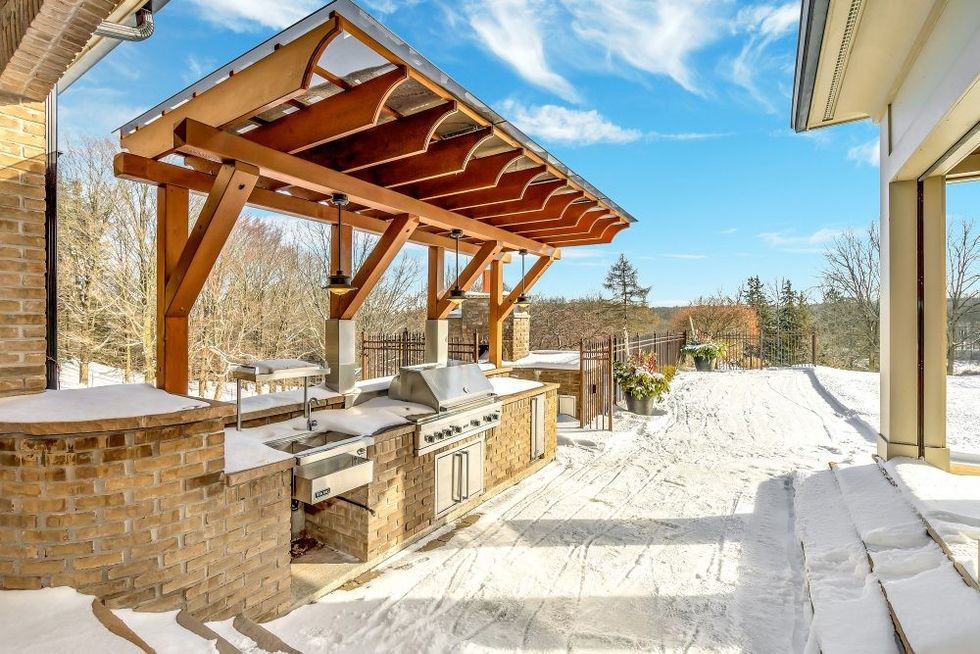 Anything the kitchen doesn't have, the outdoor kitchen probably does. Imagine all the barbecues you could host out here!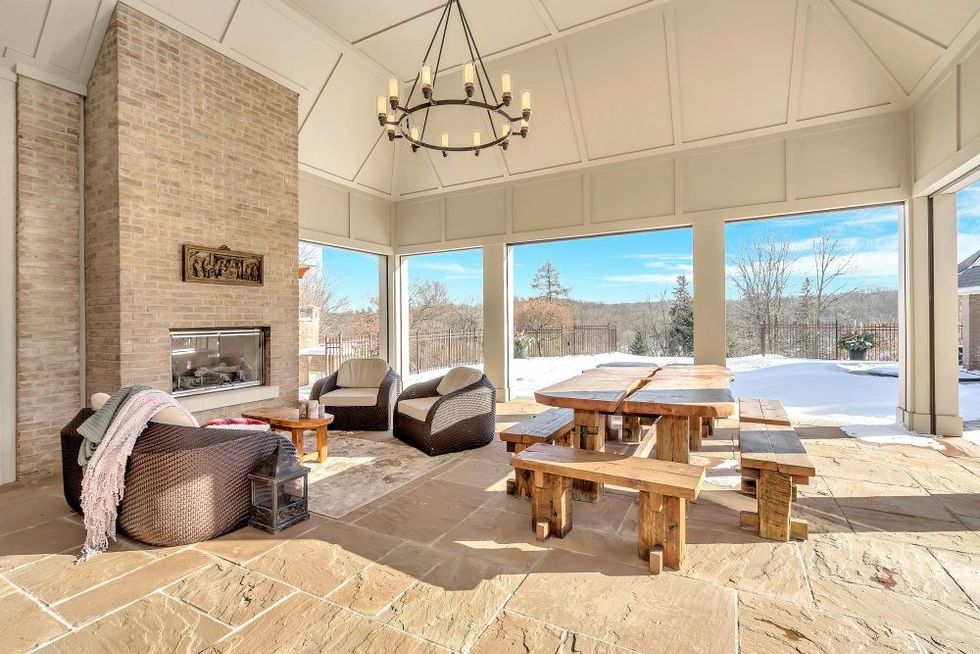 Seriously, why would you ever go to a public park for a picnic if you had a backyard like this? Oh, and let's not forget, this property also includes direct access to Dundas Valley Conservation Area.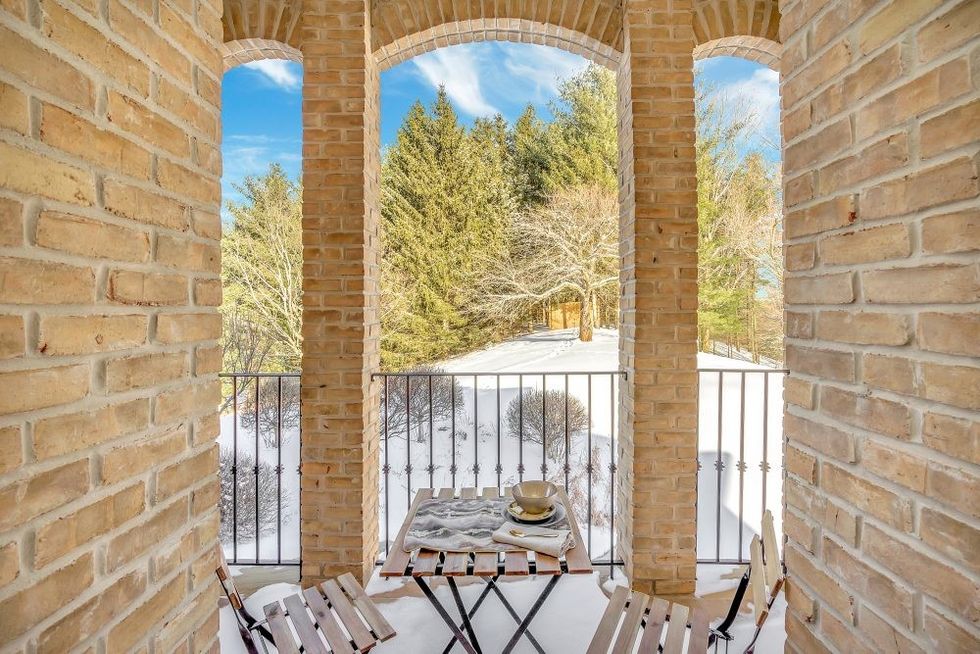 Large spaces can seem impersonal, but somehow little nooks like this one make the backyard feel so intimate.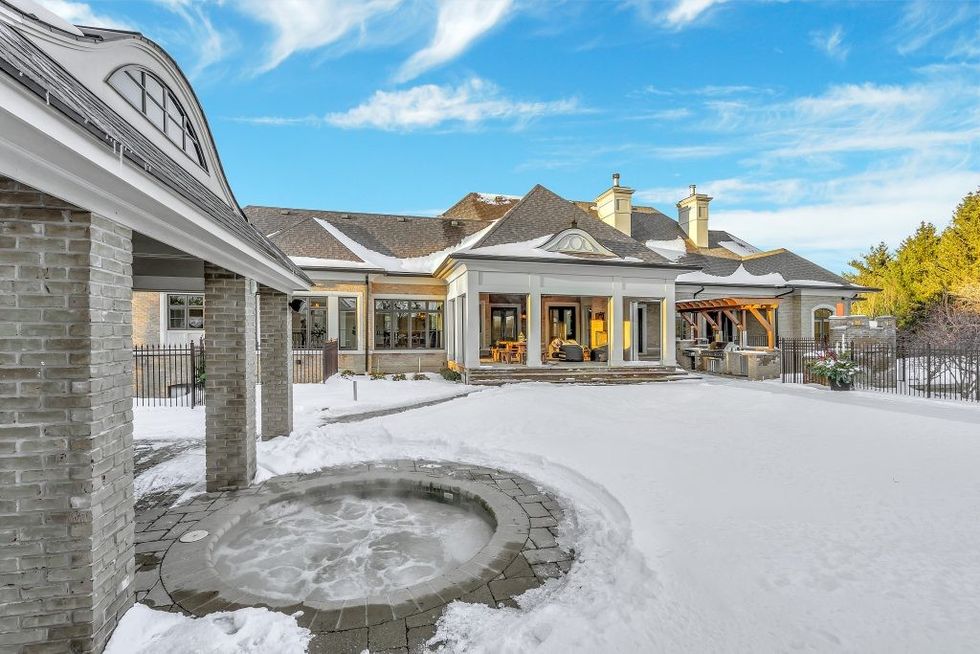 For those that really want to get intimate, the home also features a hot tub, sauna, infinity waterfall and, of course, a pool — which is hidden underneath all that snow.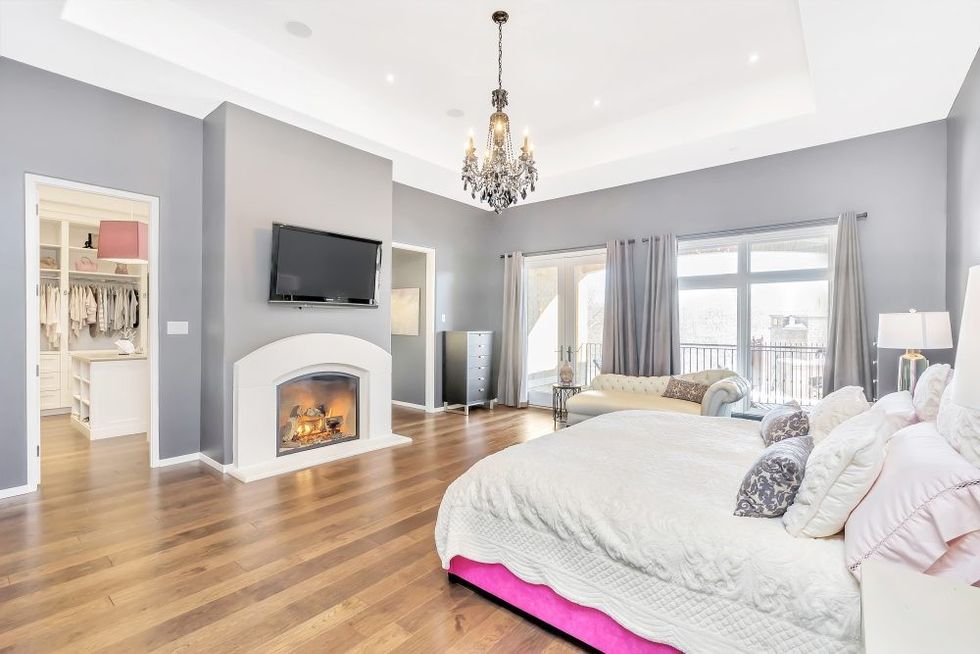 Heading back inside, the master bedroom is just as big and posh as you'd expect.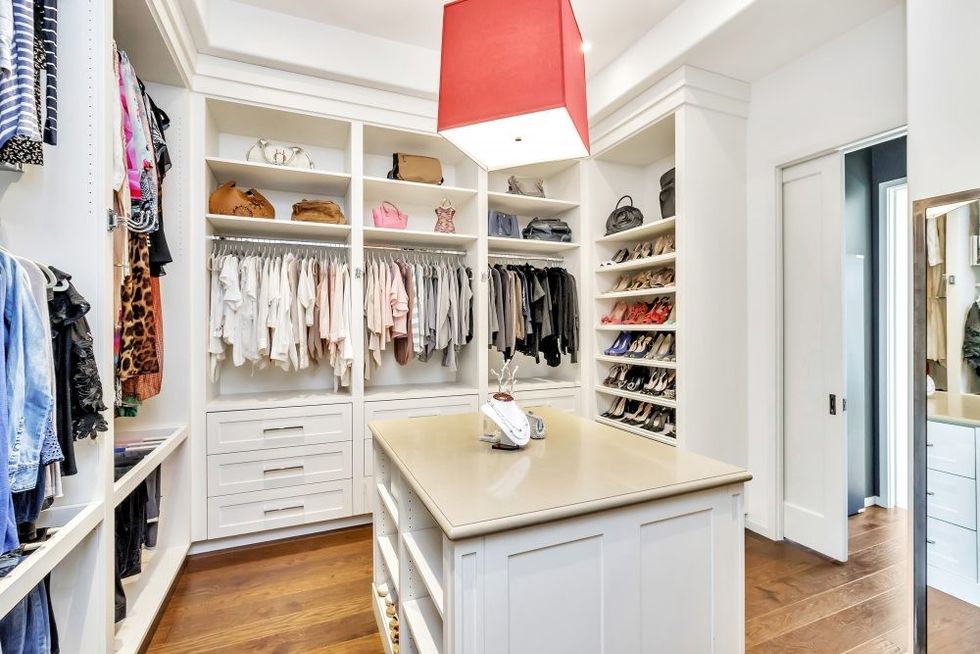 And for all you fashion fiends, the walk-in closet shouldn't disappoint. It's basically the size of a boutique.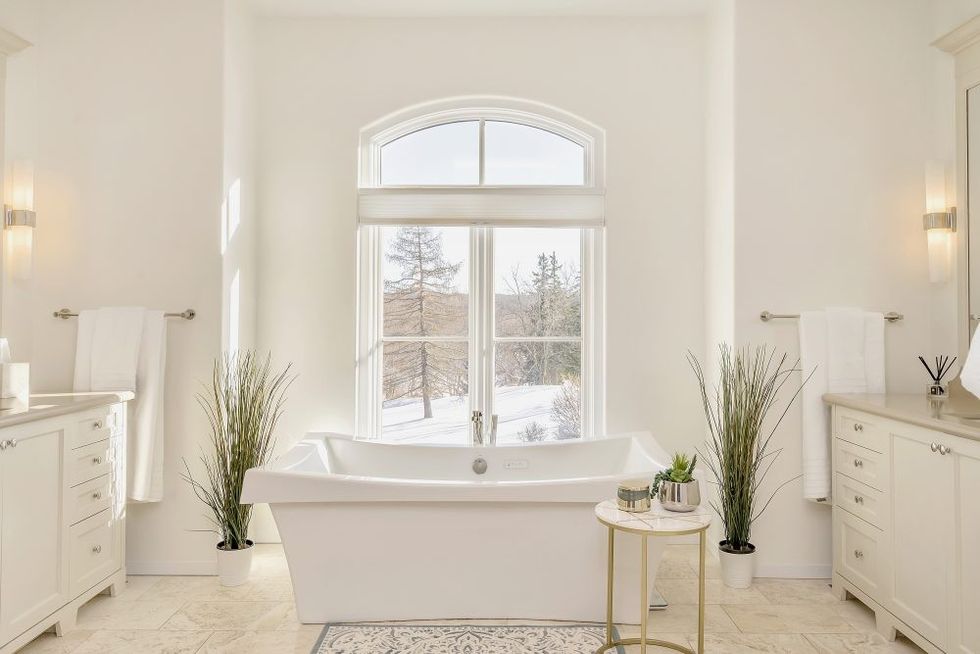 Then there's the ensuite. Just look at that soaker tub! The master bath also comes with a shower for two.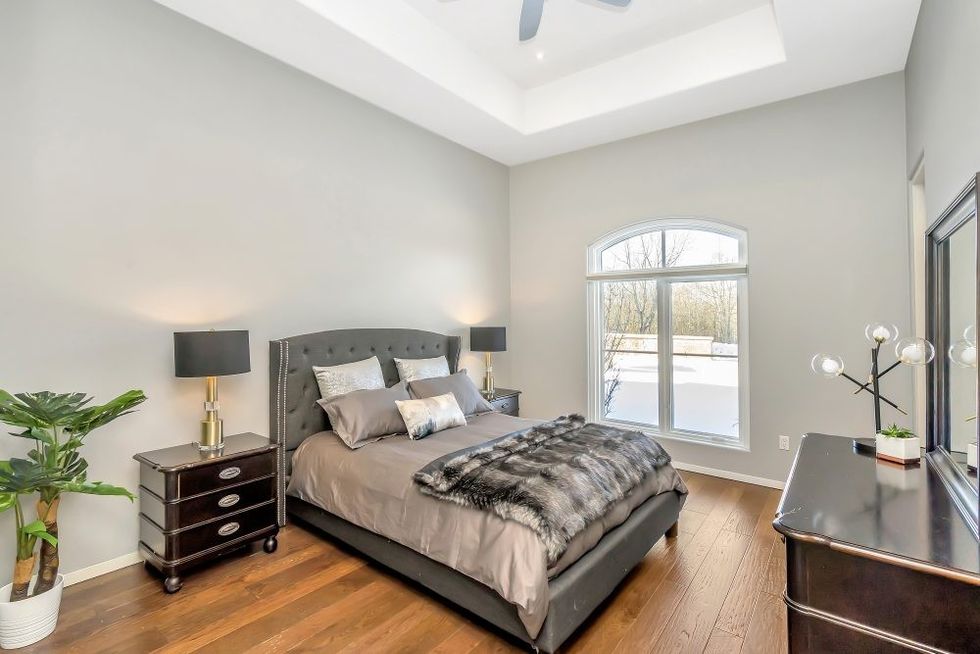 A smaller second bedroom is located further down the hall. And three more bedrooms can be found on the lower level.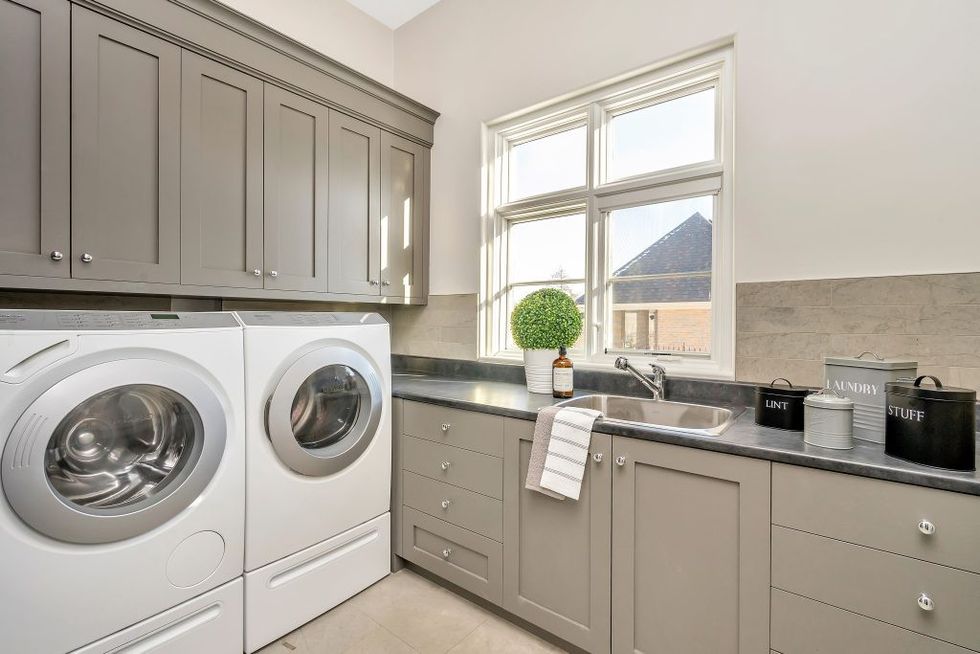 Further down the hall is the laundry room with even more custom cabinetry. You'll never run out of space to store things in this house.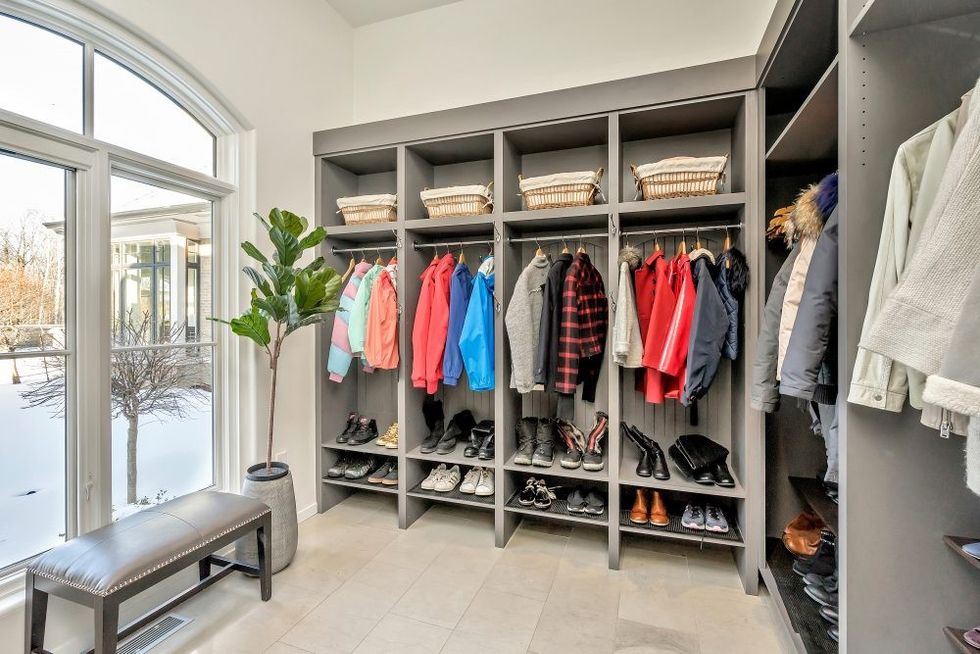 The final stop on the main level is the mudroom, which from the looks of it is larger than the average Toronto bedroom. Sigh.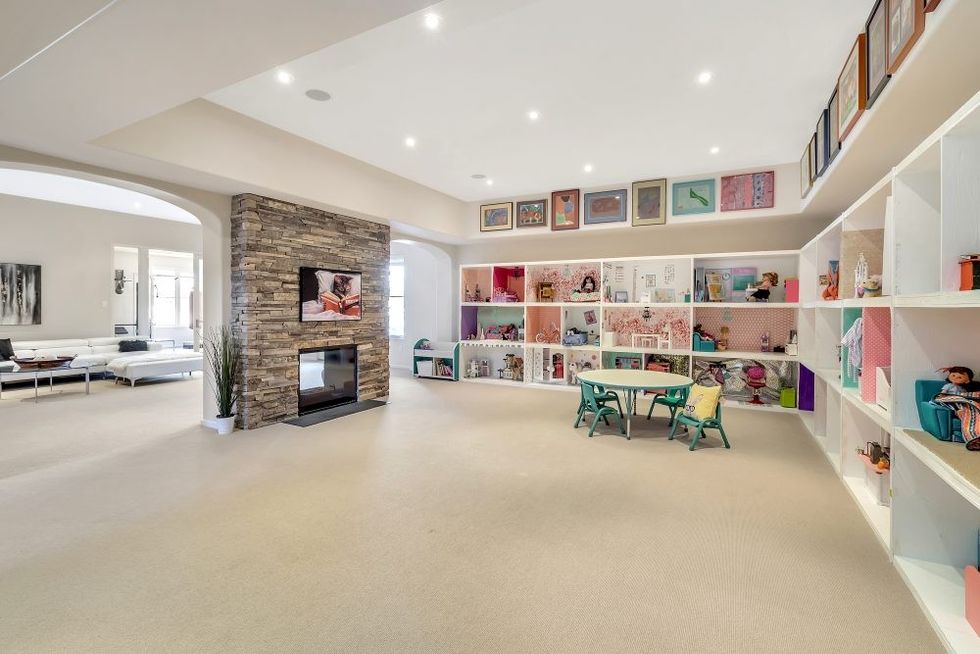 Heading downstairs, the lower level has a little something for everyone. How cute is this playroom?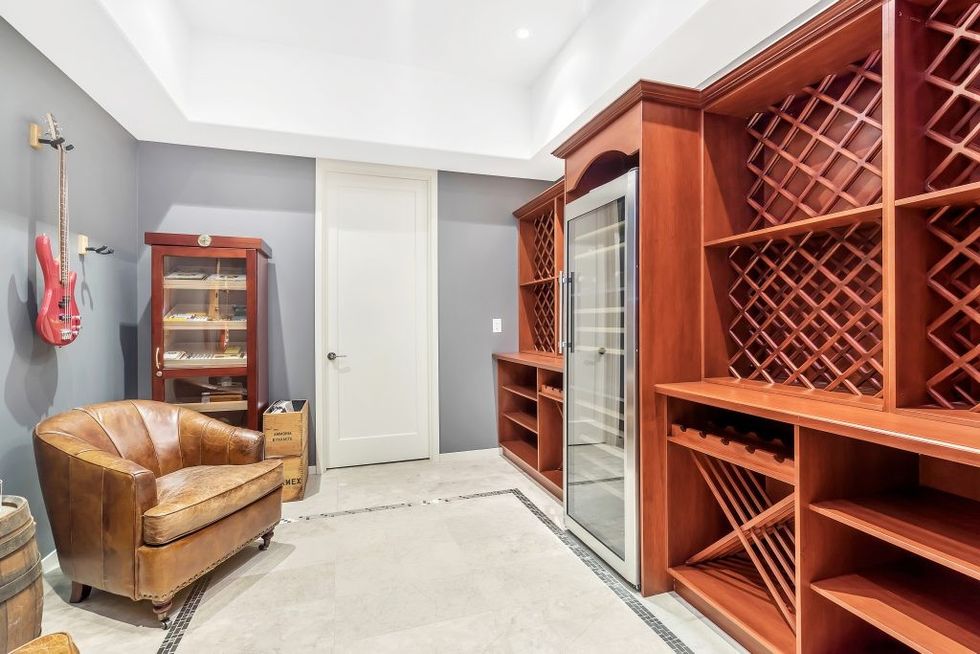 And, for the man of the house, this wine cellar/cigar room is just right.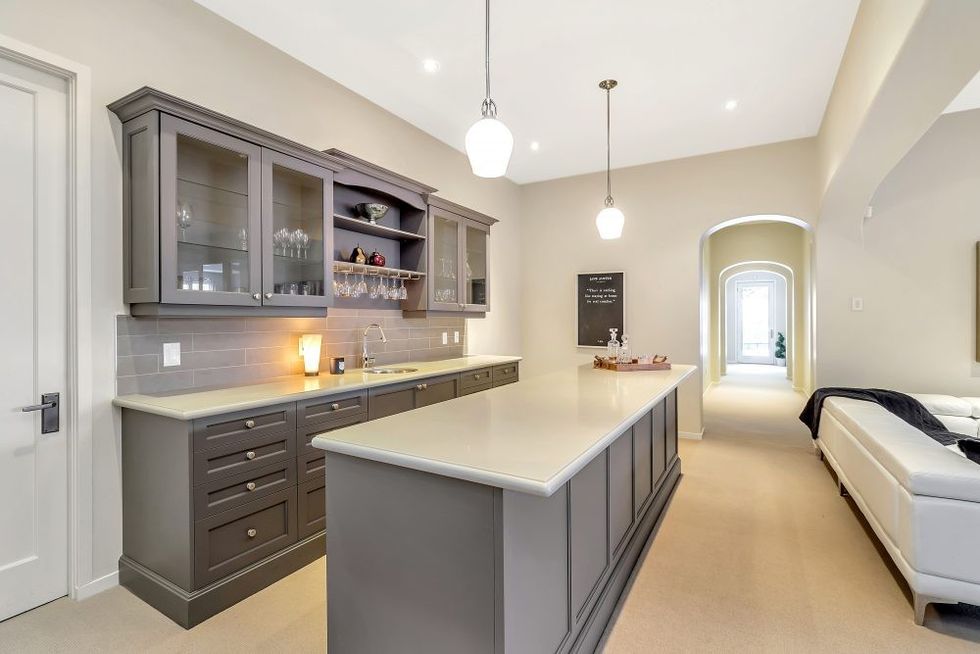 The lower level also has a full bar, so you never have to worry about cutting your guest list short.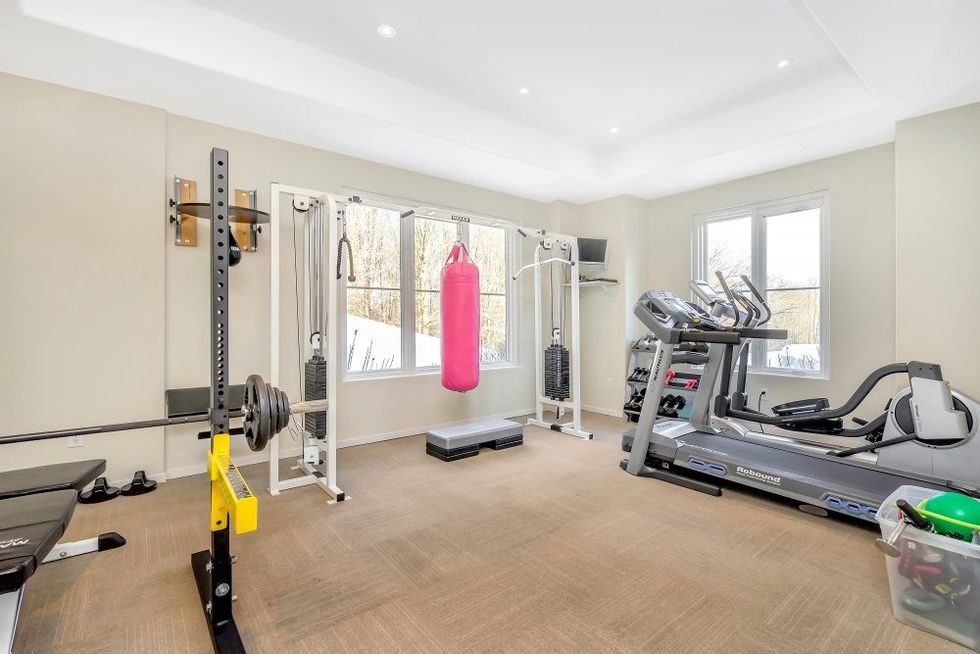 And once you're done with the bar, you can always hit the gym. This set up has pretty much everything you need to work every part of your body.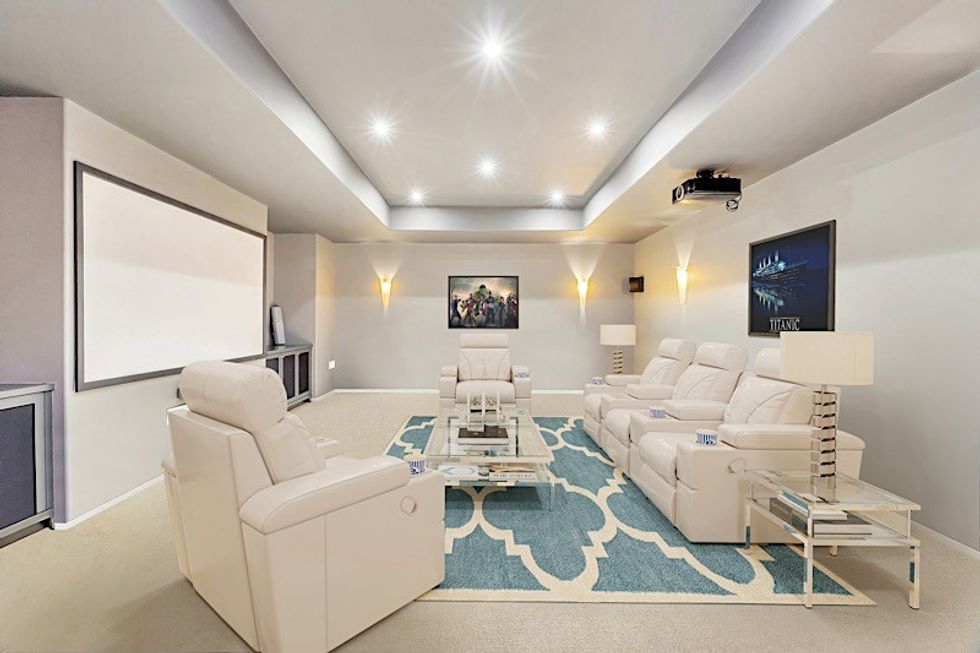 As if that wasn't enough, this home also comes with a home theatre, so you really never have to leave.
Community