Industry Profiles
Meet the agent: Toronto Storeys talks to Sandy Casella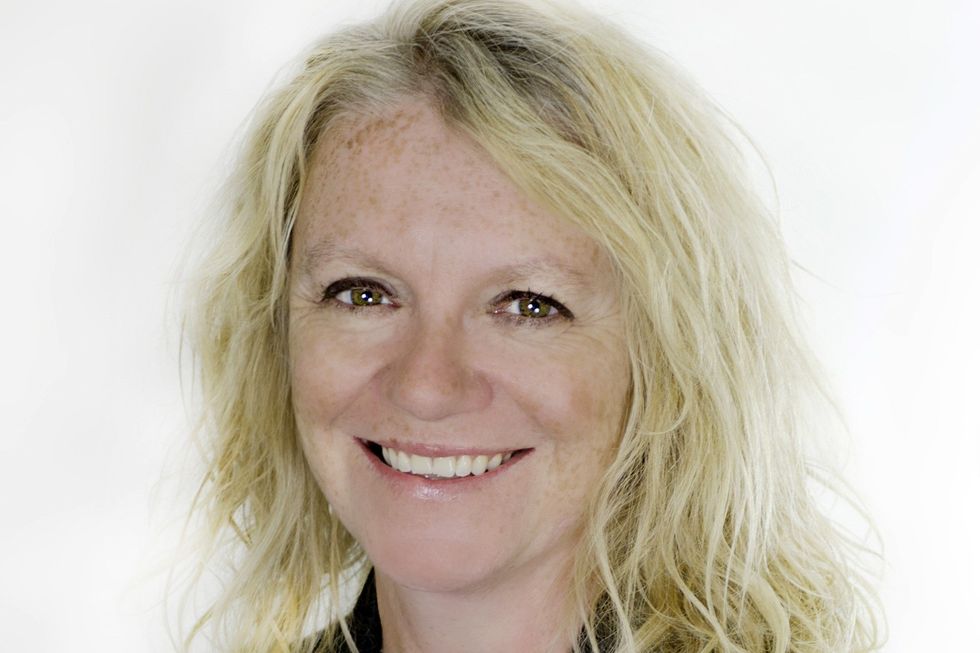 Sandy Casella knows a thing or two about real estate. Having been in the industry for over 25 years after buying and flipping her first house at 22, she has since seen the Mississauga market change dramatically, going from sleepy suburbs to booming city.
Now an agent at Sutton Quantum – Mississauga, Sandy's expert knowledge of the market and her ability to guarantee clients a sale/purchase they'll be happy with has made her one of the top performing agents in the GTA and recently earned her the prestigious Quantum Leap Award.
Sandy spoke to us about what it takes to be a top-selling agent and what makes Mississauga so great.
What drew you to real estate?
I had no intention of getting into the business full-time. After the success of flipping my first house with my ex-husband, we continued to buy houses. Some we flipped and others we kept as investments and rented them out.
I got my real estate license in 1989, and in 1998 I made the decision to sell full time and have been doing it ever since.
What sets you apart from other realtors?
I have the buyers. Right now I have over 4,320 buyers in my database looking for a home, and this number grows every day. My stats set me apart as well. Compared to the average agent on the Toronto Real Estate Board, my homes sell 42 per cent faster and for 3.11 per cent more money. That's almost $20,000 more in the seller's pocket.
What's one trait, in your opinion, that all realtors need to have?
A good realtor needs to be a good listener. If I have a really good idea of what my seller is trying to accomplish or what the buyer wants I can do a much better job for them. If I don't listen, I can't possibly know what it is they want to do.
What's a common misconception about realtors?
That realtors make a ton of money. Being a realtor is very hard work. The average realtor sells four houses a year, which isn't a lot.
What makes Mississauga a great place to live?
Mississauga is a great place to live for a number of reasons. It's very diverse and multicultural for one. We have low taxes and great infrastructure. There's a very wide variety of housing options in Mississauga from first time buyer homes right up to multi-million dollar homes. Great schools and a very low crime rate make it very attractive as well. The proximity to downtown Toronto is very attractive for anyone who commutes for work, and driving or public transit such as the GO make it fairly quick and easy to get back and forth.
What's one neighbourhood that's a great place to invest right now?
Lakeview is a great place to invest right now, and the landscape is going to change drastically in the next few years. The waterfront is in the process of being revitalized with a mix of parkland, housing and commercial and this will make it very desirable in the coming years.
What's one thing for buyers to consider before making an offer?
Make sure they're using a realtor who has their best interests at heart and is helping them be objective about their purchase. Buyers buy with their heart, not their head, so a good realtor will be objective for them.
What's the most common home buyer mistake you've encountered?
People who only want to buy a house from the listing agent because they think they're going to get a better deal. The buyer has no idea what the listing agent's deal is with the seller, so they can't possibly know if they're getting the best deal. Not to mention there may be a better deal right around the corner that the listing agent isn't going to tell them about because they're acting for the seller and are putting the seller's interests first.
Do your research and hire an agent to represent you.
What tips do you have for buyers in this hot market?
Make sure you're using a realtor who's looking out for your best interest. For instance, I give my buyers a love it or leave it guarantee, If they don't love the home they buy with me or my team within 12 months, I'll buy it back or sell it for free.
We also access homes that are hard to find, like private sales, recently reduced, homes that didn't sell, and home that are listed with a real estate agent so they get to see everything available and beat out other buyers to the best deals.
What's your biggest career accomplishment to date?
The number of families I've been able to help create wealth with real estate.
What do you like most about your job?
I like that I can help people create wealth with real estate, not only their primary home but also with investment properties, and that my job gives me the opportunity to give back. I donate a portion of my commission to CAMH, 1 in 5 Canadians will be affected by a mental health or addiction issue this year.
I also like the fact that now I'm in a position to mentor other people in the real estate business, both by coaching others throughout North America as well as those on my team.
What do you like to do when you're not working?
I work a lot because I like to work, but when I'm not working I like to hang out with my kids. I also like to exercise and I love to walk. A bit boring, I know.
What would you do if you weren't a realtor?
Fund raising is my passion so it would probably have something to do with that. Once I meet my target for mental health research I'd like to start a non-profit to help families who can't afford organized sports for their children. I think being active and participating in sports is extremely important for kids, both physically and mentally. It teaches them about teamwork, discipline and how to manage their time. There are so many life lessons and opportunities when they're involved in sports.