---
As tenants and occupants demand more durable and sustainable structures, mass timber building is becoming more and more popular.
Understanding this need, Gairloch Developments proposes building a mostly wooden mixed-use residential building with a Japanese influence in Toronto's Junction Triangle neighbourhood.
Last month, Gairloch submitted a Site Plan Approval to City planners to build a 6-storey mixed-use building with 30 residential suites at 1650 Dupont Street.
"We strongly believe that this building will set a high standard and serve as a precedent for future mid-rise buildings both in the local neighbourhood and throughout the city," says Gabriel Fain Architects' project application cover letter to the City.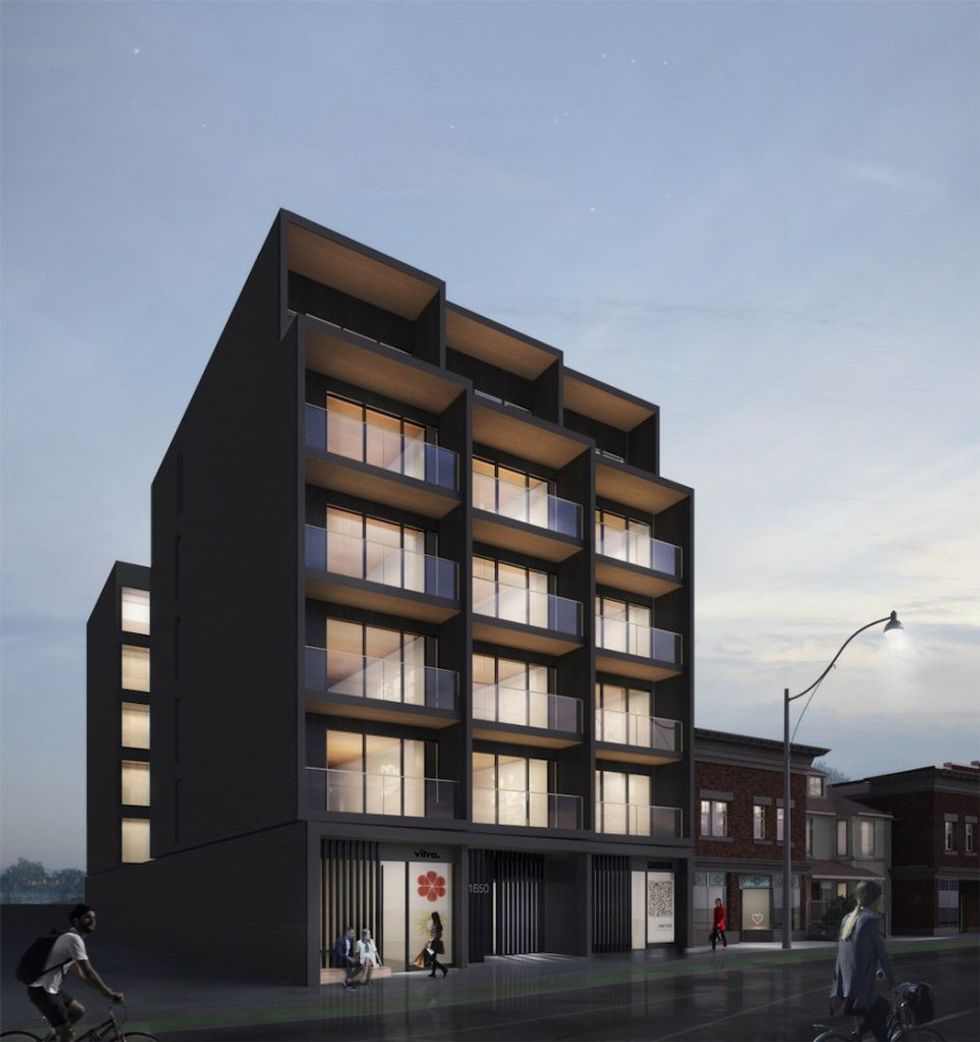 In a city experiencing a housing crisis as single-family dwellings become increasingly unattainable while also leading the continent in high-rise residential construction, the need for mid-rise developments is on the rise.
The City describes mid-rise buildings as "bigger than houses but smaller than towers," but they are significantly taller than the oft-admired 'missing middle,' which includes townhouses, duplexes, and low-rise apartment buildings.
READ:Concord Adex Takes Over Troubled Cresford Developments' Final Property
They also support a comfortable pedestrian environment and can animate the street by lining the sidewalk with doors and windows with active uses, including stores, restaurants, services, grade-related apartments, and community uses.
Having a mid-rise built with sustainable materials will not only have a positive impact on both the environment and community, but it will also contribute to the renewal of the neighbourhood.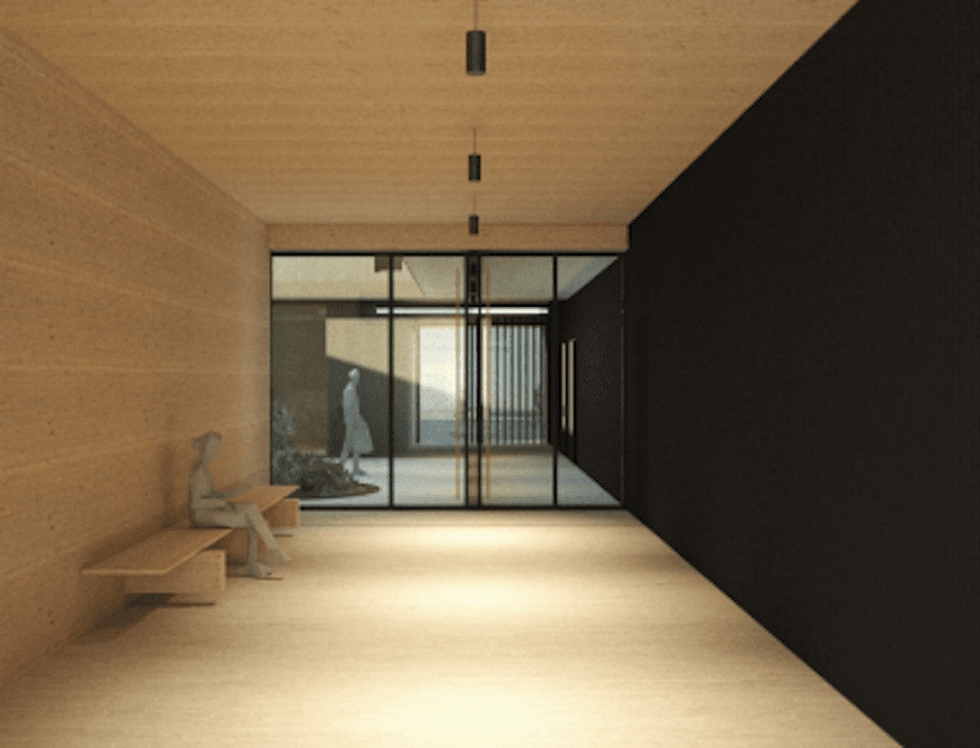 "This is a forward looking building that will serve as a model for sustainable development as we move away from energy intensive materials typically used for these types of buildings such as concrete and steel to more healthy and renewable materials like wood," reads the cover letter.
The development site -- currently home to the Sporting Clube Portugues de Toronto -- is located next to the corner of Edwin and Dupont Street with cafes, restaurants, and art galleries, which "activate the ground level street life."
Similarly, the proposed building will create a vibrant ground-level activity with two retail/commercial spaces accessible at ground level and accessed directly from Dupont Street, which the developer says would be ideal for a gallery or small shop.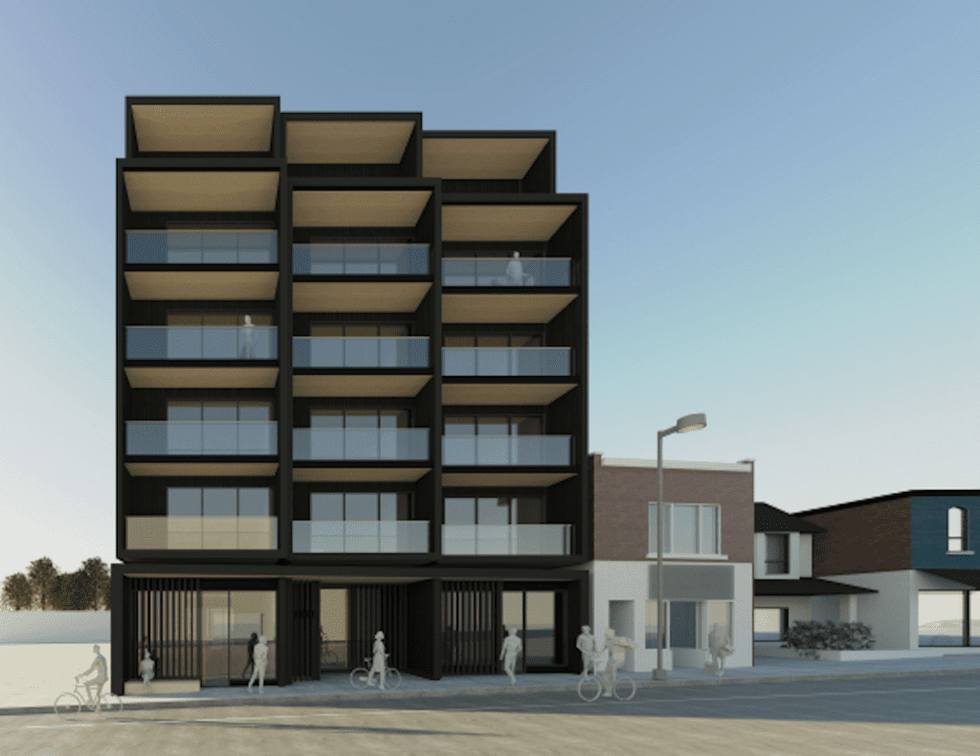 The building design is intended to be "elegant and minimal" which will be achieved by constructing the structure with mass timber, an environmentally conscious approach that uses renewable building materials like wood as opposed to steel and concrete, and is said to have a lighter carbon footprint and construction efficiency.
The building materials will include a mix of exposed cross laminated timber (CLT), metal cladding (where required) and charred wood, known as shou-sugi-ban -- an ancient Japanese technique of preserving wood that will give a rich texture and depth to the building.
The architect says that charred wood would be used for the balcony interior faces, where permitted by the Ontario Building Code (OBC).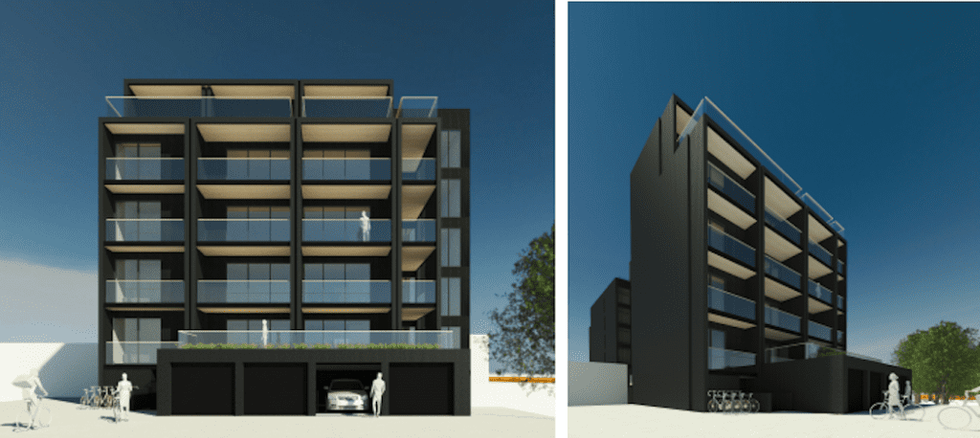 There will be six suites on floors two through six -- three in the north wing and three in the south wing -- with a courtyard nestled between the wings.
Of the proposed 30 units, there will be a mix of 15 one-bedrooms, 11 two-bedrooms, and four three-bedrooms ranging from 722 to 1,125 square feet in size, each with its own private, weather-protected balcony.
In the central courtyard inspired by traditional Japanese gardens, the architects propose managing stormwater runoff via a garden area with a Japanese Maple serving as the focal point. The courtyard will also be a social gathering space for residents, while an indoor amenity space would be adjacent.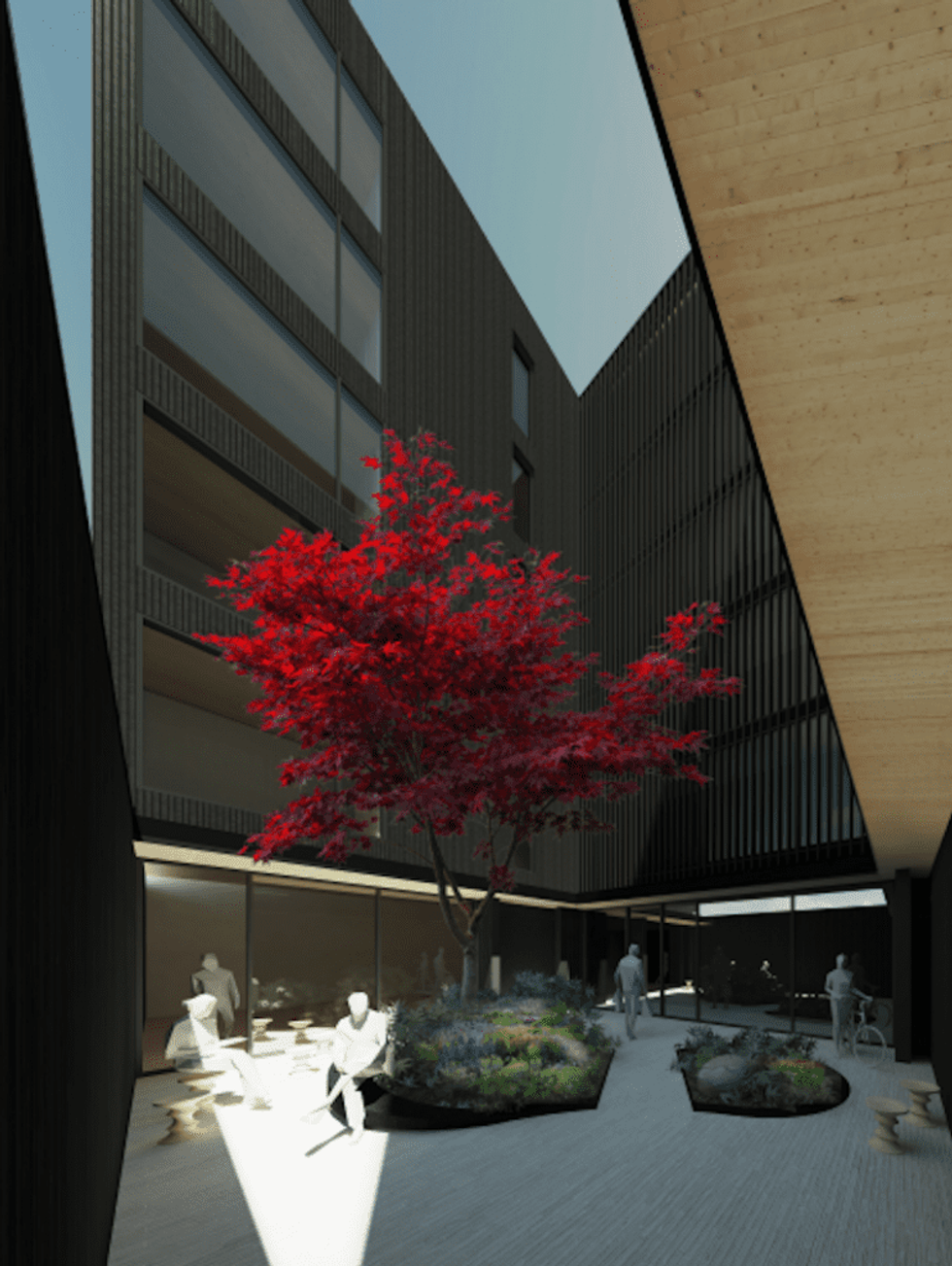 The project's architect says the intent of constructing a sustainable building is to minimize below-grade concrete construction work. In consideration of this, the building's design eliminates an underground parking garage level, and instead, will incorporate seven parking spaces in a stacker system accessed from the rear laneway.
However, "the close proximity to bike and transit infrastructure provide healthy mobility options for future residents of the building," reads the project's cover letter.
Additionally, four bike parking spots in the laneway are also proposed for visitor use while 29 resident spaces would be located in a central floor bike locker.
Future Developments