How many people can say they live in a castle? Well, unless you're royalty, not that many. However, you could be one of these select few, if you purchase this $8.8 million castle in Hamilton.
Built in 1881, this Romanesque, gothic-style home is a rare find, and is filled with beautifully-carved, original woodwork, extensive trim and wainscoting, crown mouldings, and ceiling medallions that remain intact throughout that are unlike anything you'll find in a modern home.
---
Hailed as the Ravenscliffe Castle, the 140-year-old home was designed by famed Canadian architect James Balfour, whose work includes the Scottish Rite and old City Hall in Hamilton.
Located just over an hour west of Toronto, the towering residence has 26 rooms, including 12-bedrooms and 8-bathrooms, as well as architectural elements including a turret, a five-storey tower that's visible for miles, and a fabulous Scottish stone exterior.
READ: Listed Luxe: Custom-Built Home with Star Power in Humber Valley asks $5.5M
While the nearly 13,000-sq.ft home still has many of its original features, it's been extensively refurbished over the years, so it doesn't feel as outdated as you might expect.
An elegant front foyer welcomes you to the home, as does the large, wooden staircase. The main hall leads to the warm and inviting living room, a sitting area, and a rec room. There are also two bathrooms, a dining room, a spacious gourmet kitchen that's been beautifully updated with modern appliances, and a sunroom on this floor.
The 3-storey home, blessed with high ceilings and eight fireplaces, also has large windows in almost every room, which results in some wonderful views of the property.
Specs:
Address: 26 Ravenscliffe Avenue, Hamilton
Type: Detached
Style: 3-Storey
Bedrooms: 12
Bathrooms: 8
Size: 12,749-sq.ft
Lot Size: 119.33 x 119.33
Price:

$

8,888,888
Above the ground floor, you'll find the bulk of the bedrooms. On this level, there are five spacious bedrooms, 3-bathrooms, a sitting room, and a sunroom. Ascend another flight of stairs and you'll find a mixture of smaller bedrooms, a sitting room, and two additional bathrooms.
It's also worth noting that the nearly $9 million price tag includes all of the home's furniture and an antique 1928 Ford car that's parked outside. This is a great selling feature as it's safe to say furnishing this sprawling home would be an obstacle in itself.
If you want to own (and live in) a piece of history, you can take a look at the property below.
EXTERIOR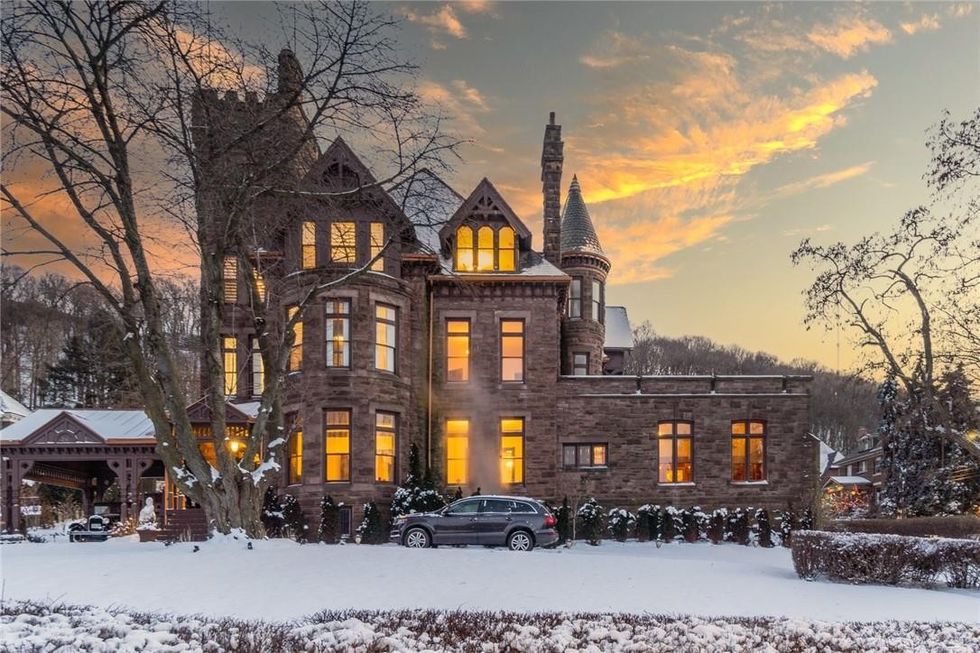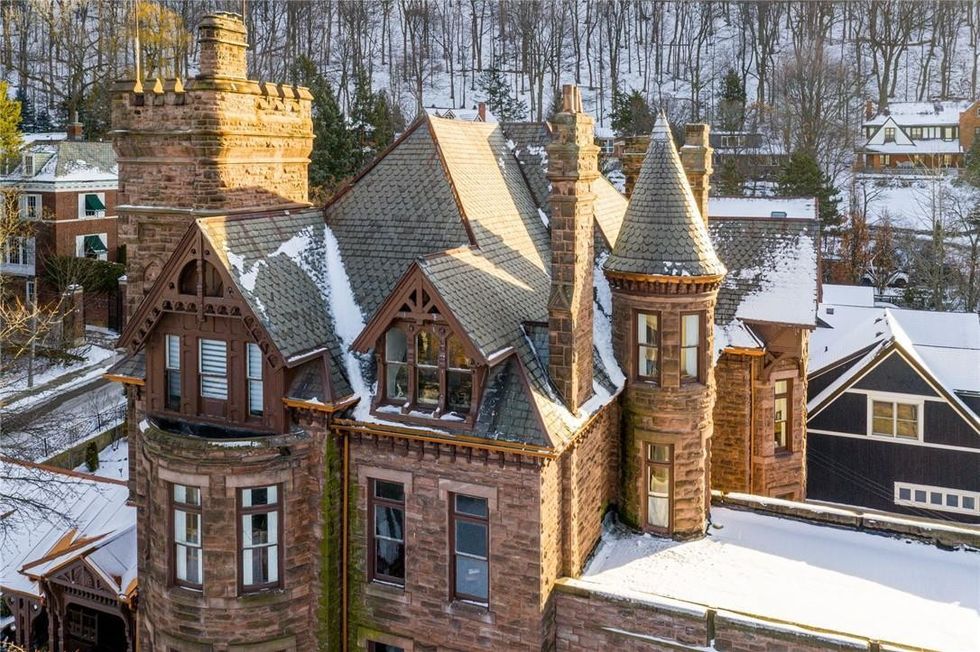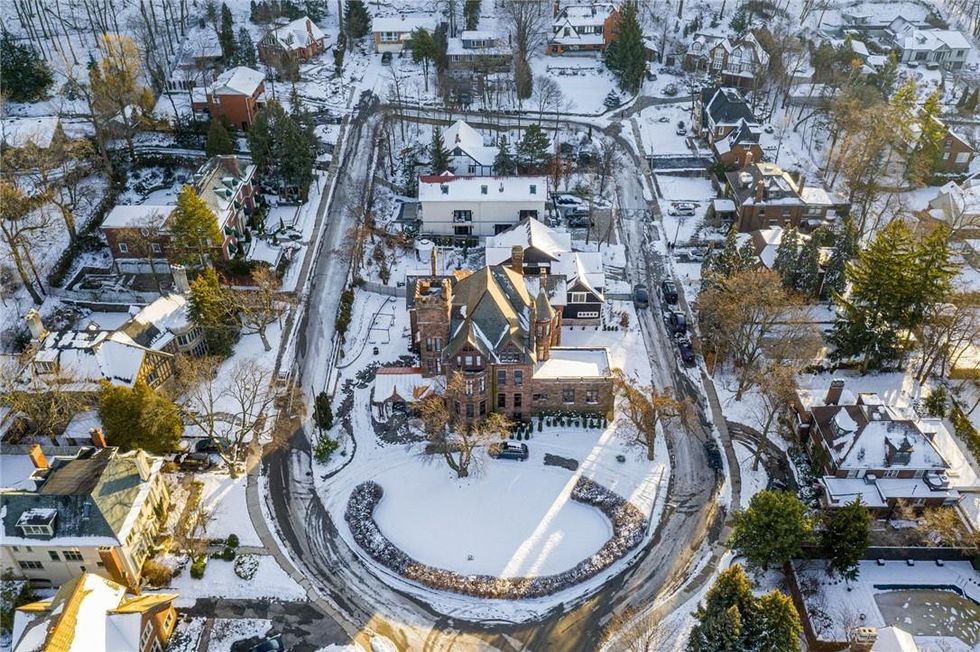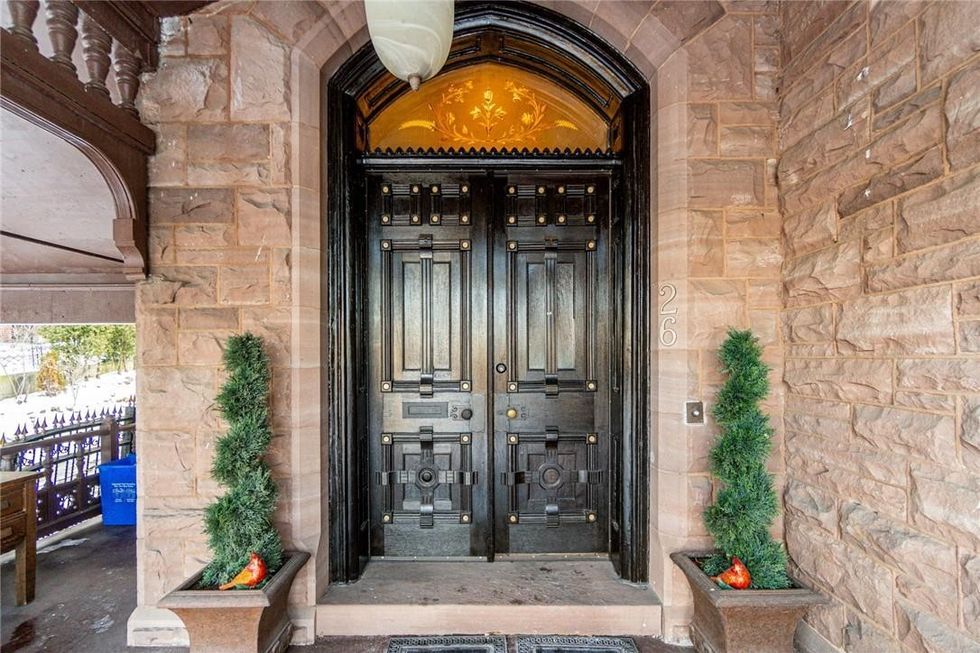 GROUND FLOOR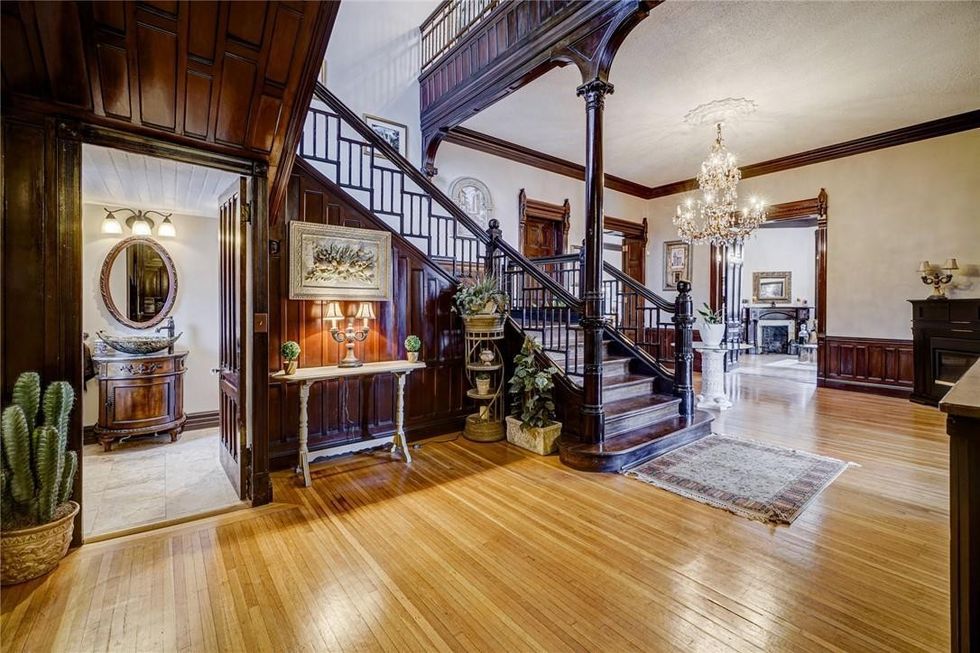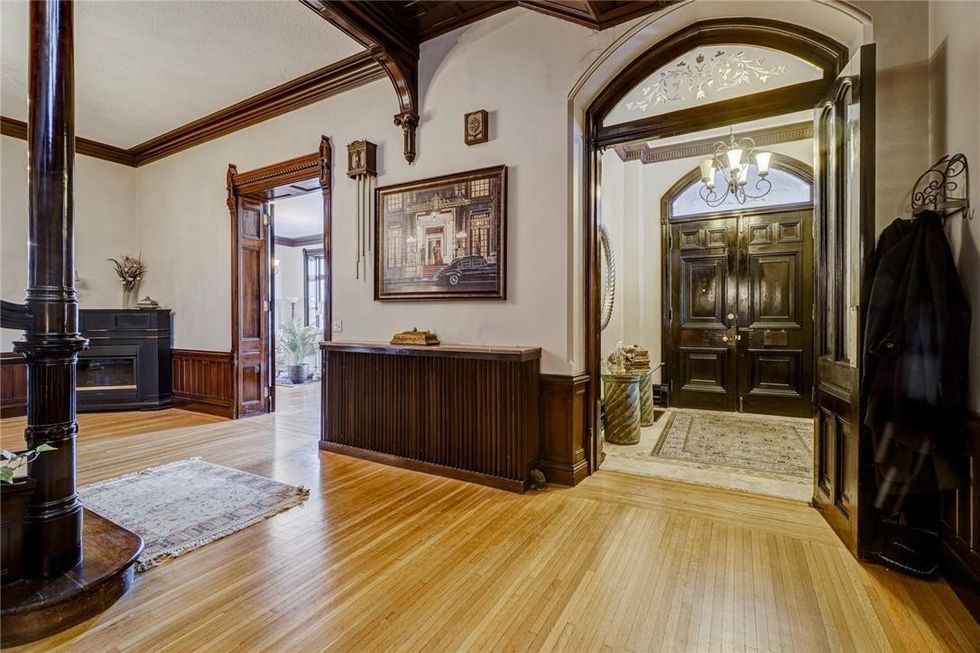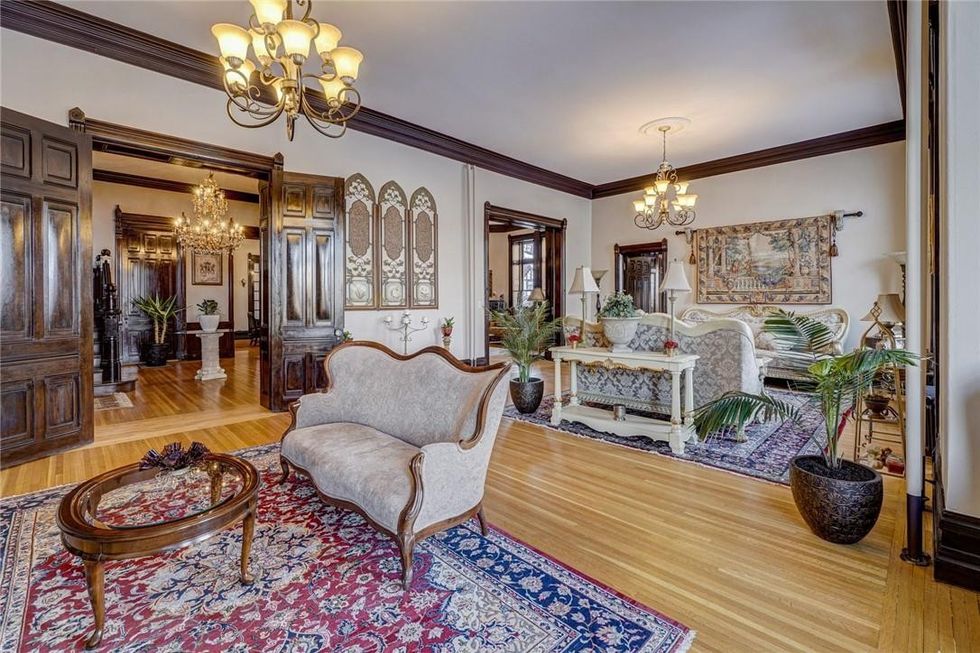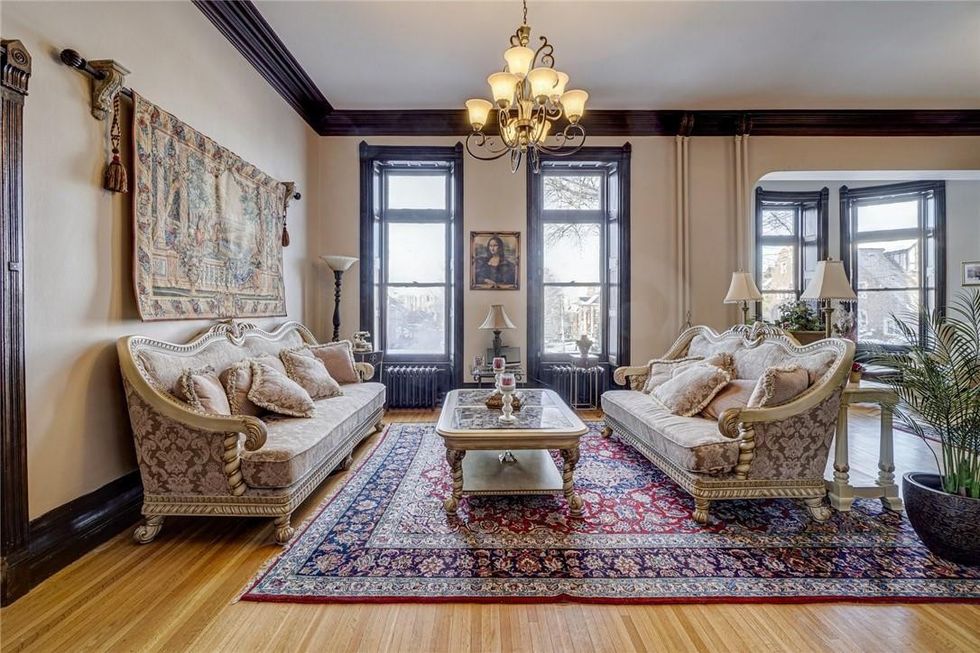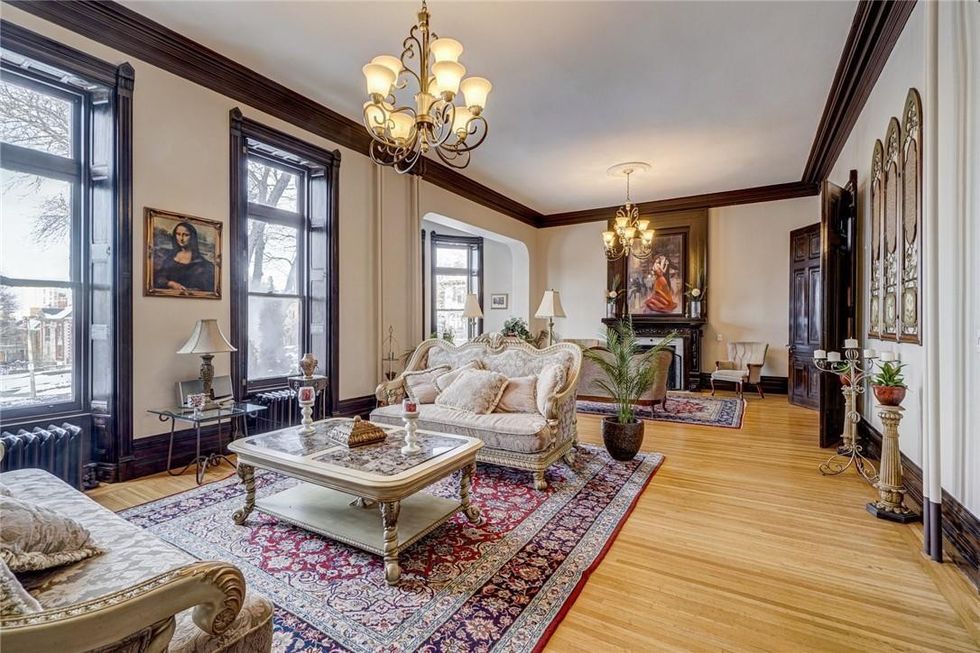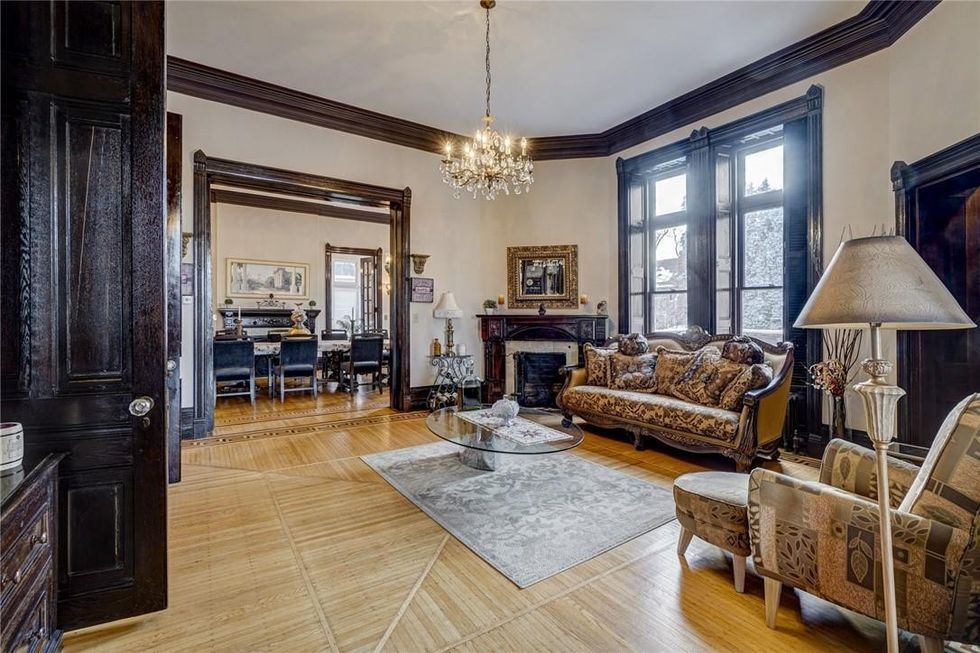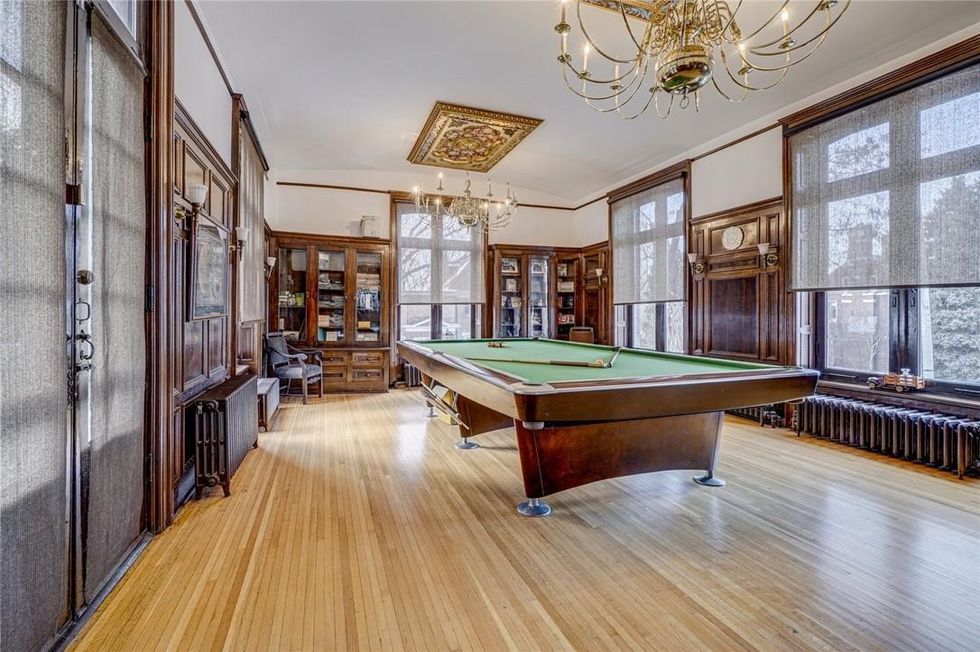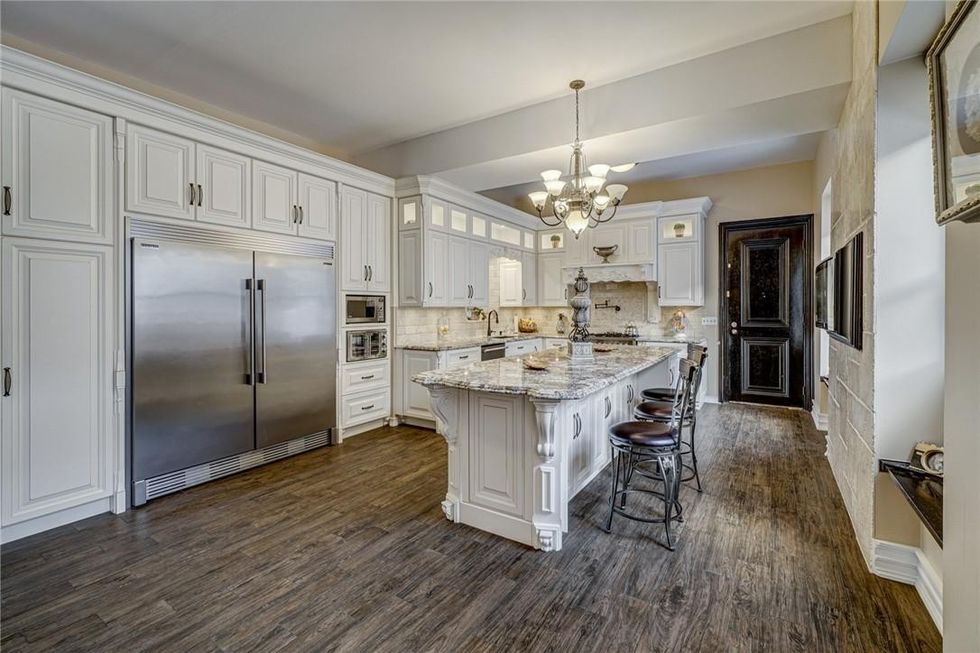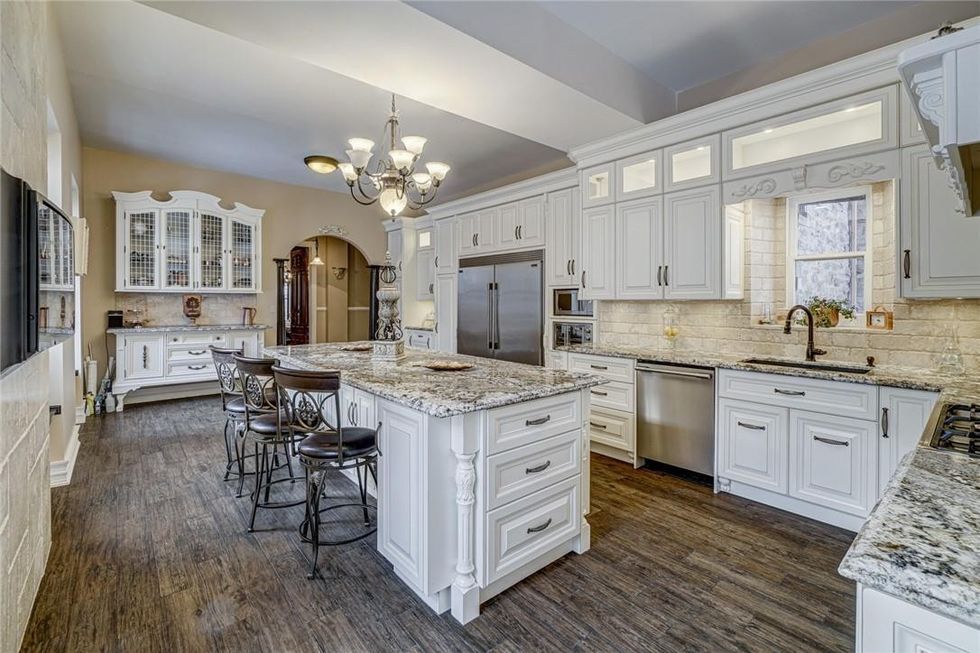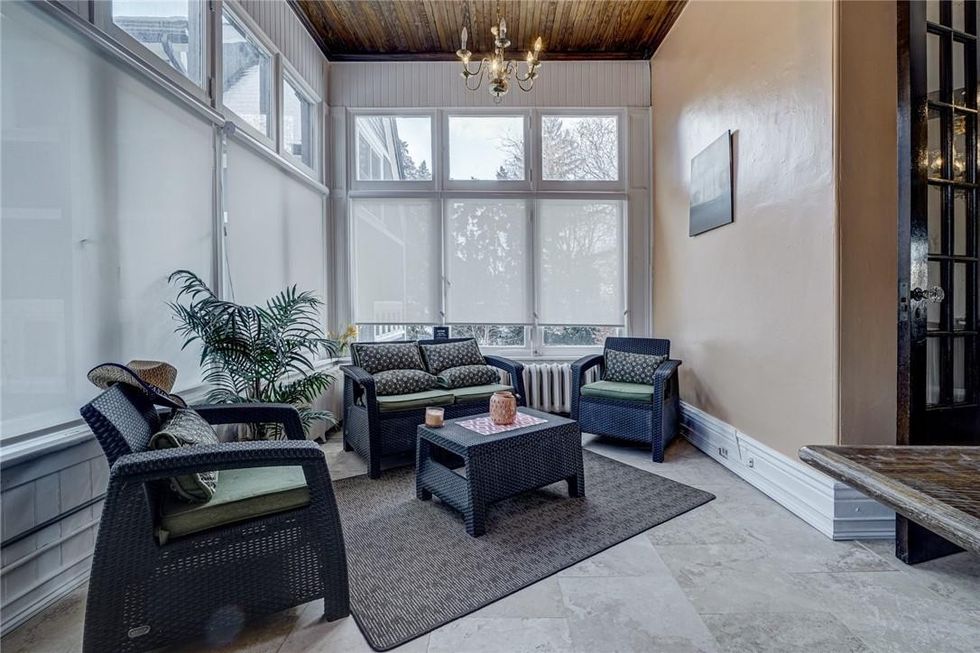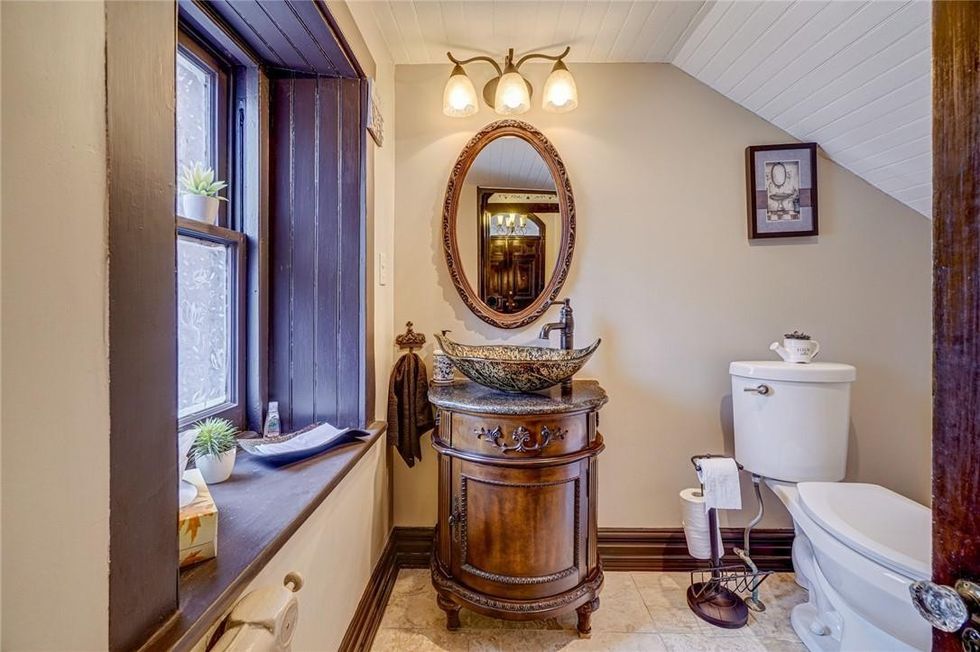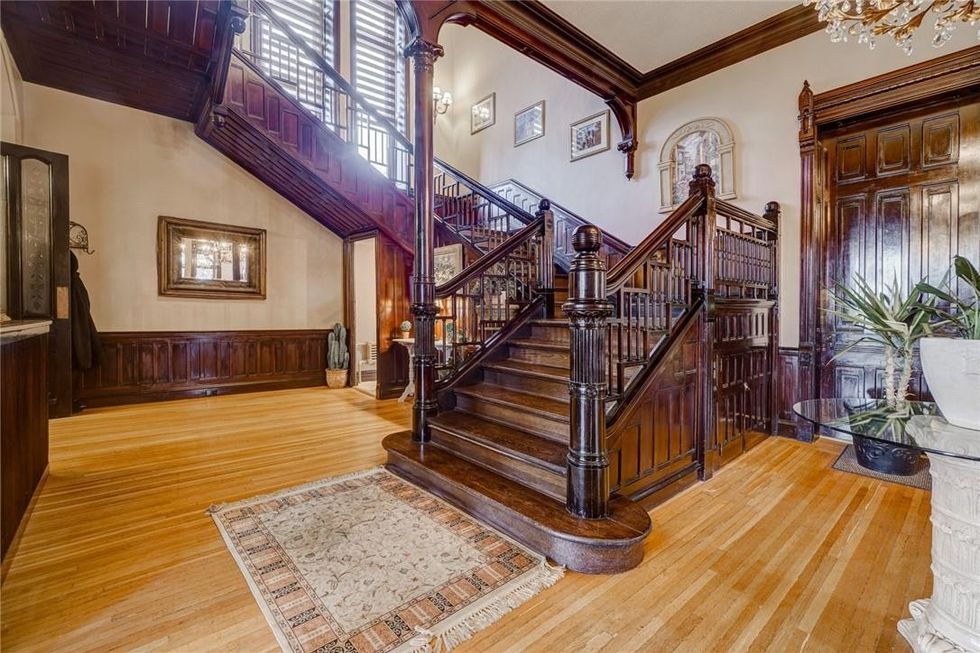 BEDROOMS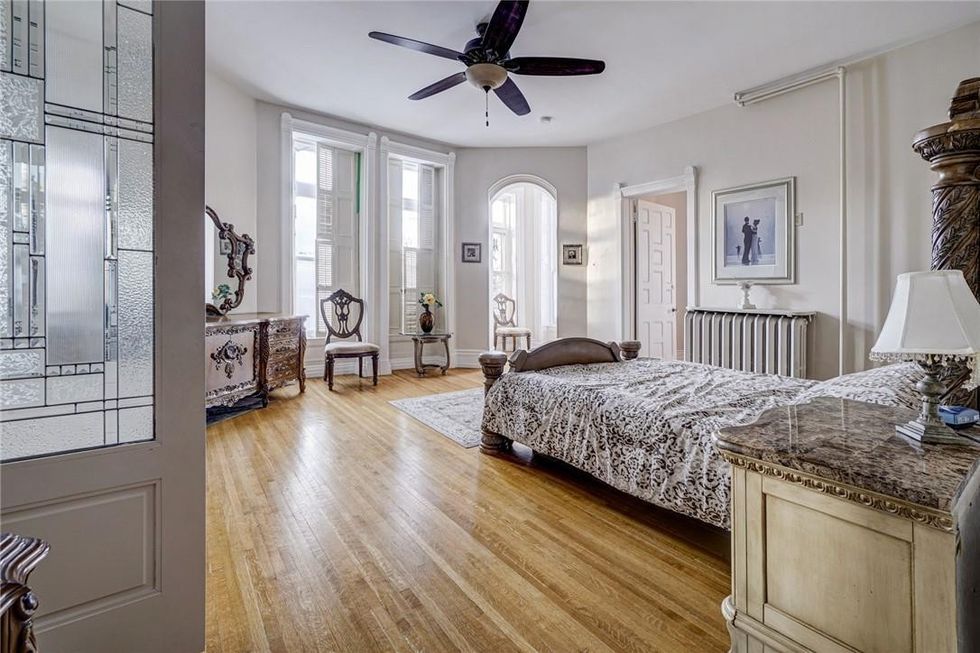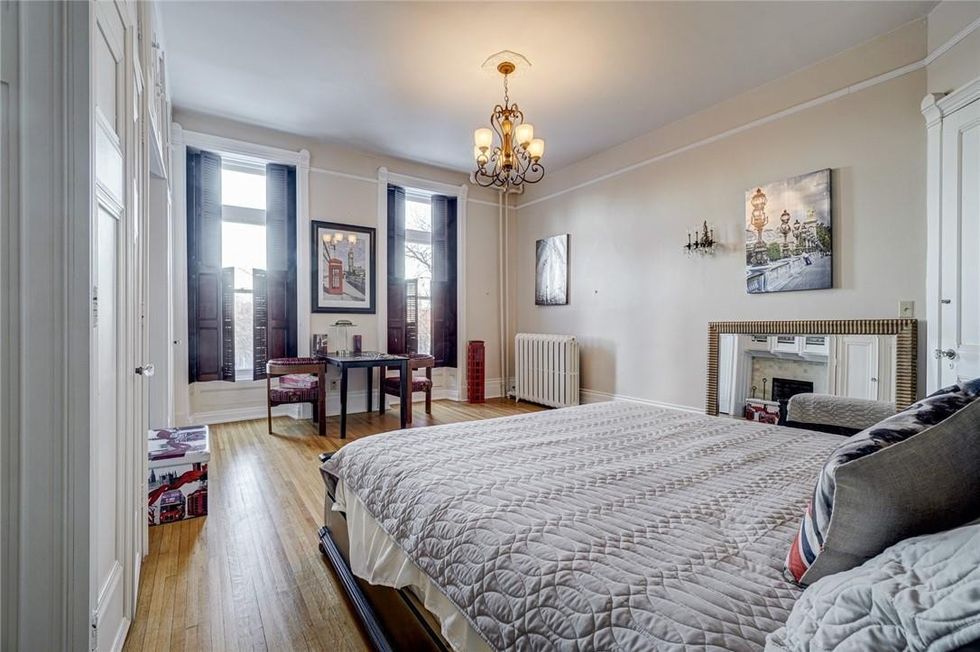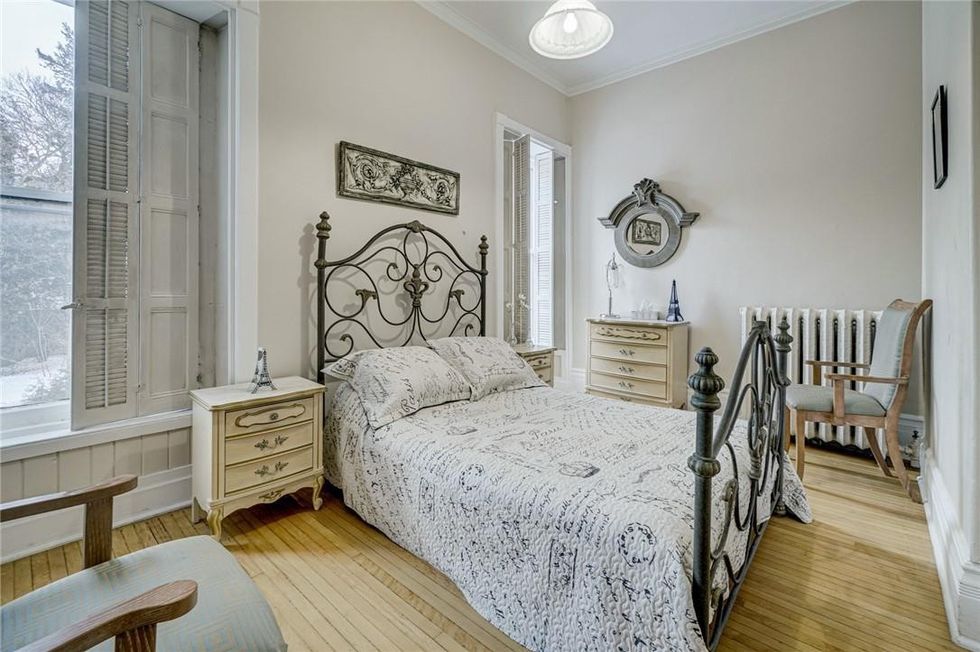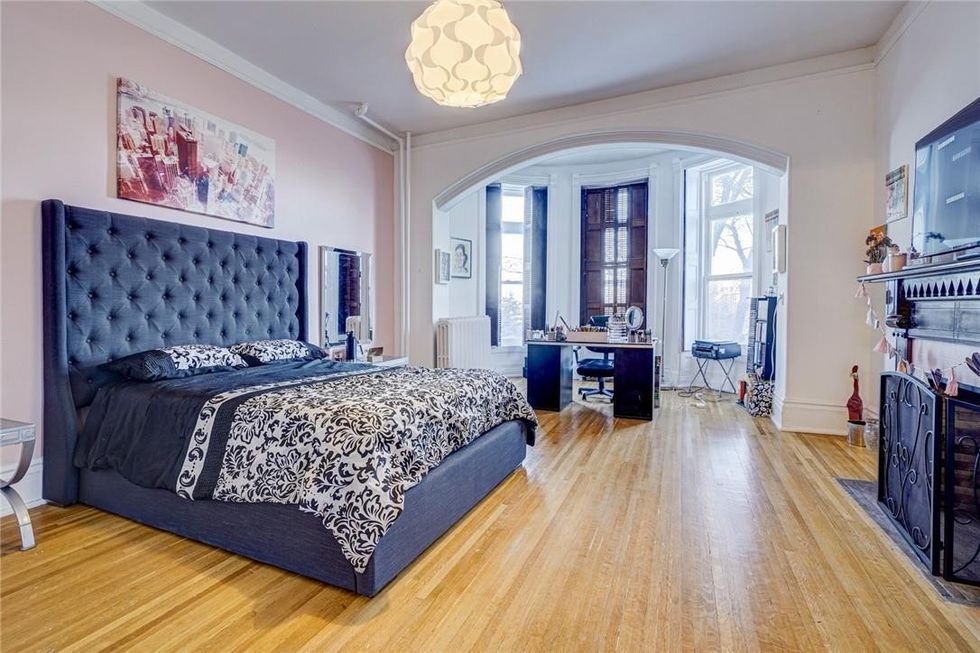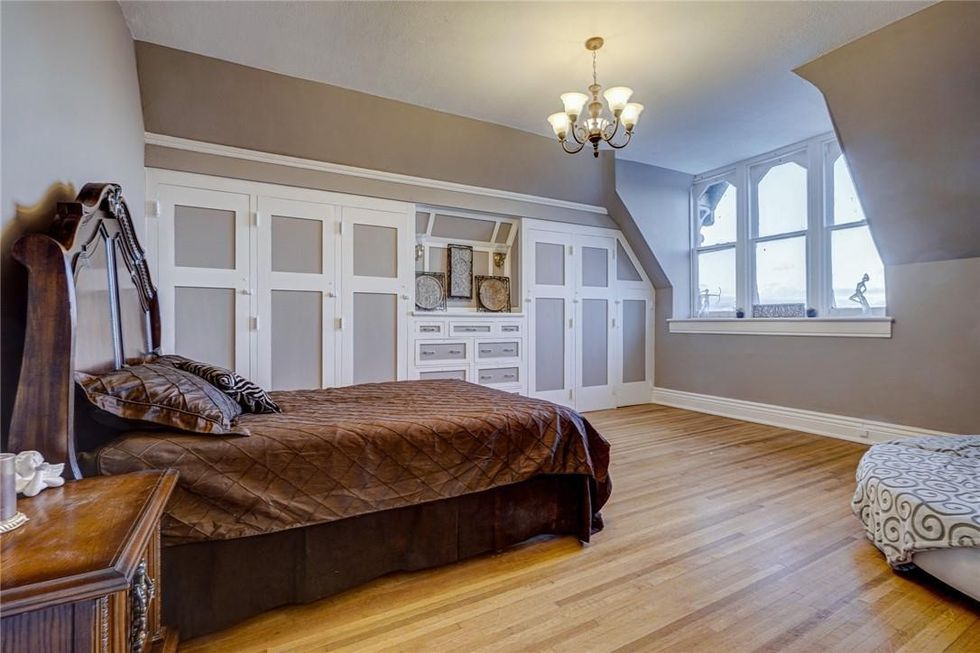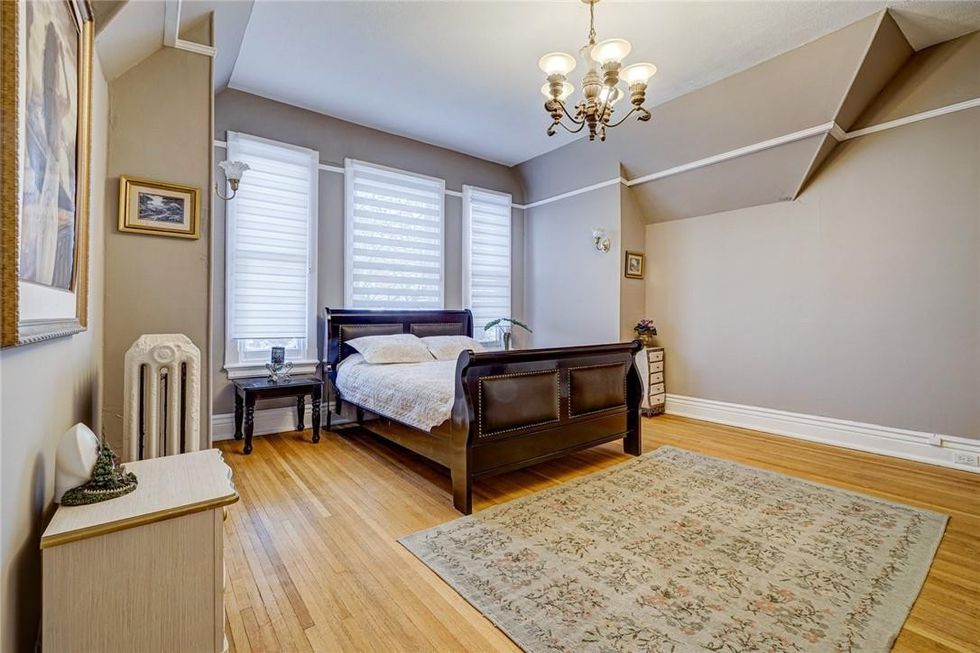 OTHER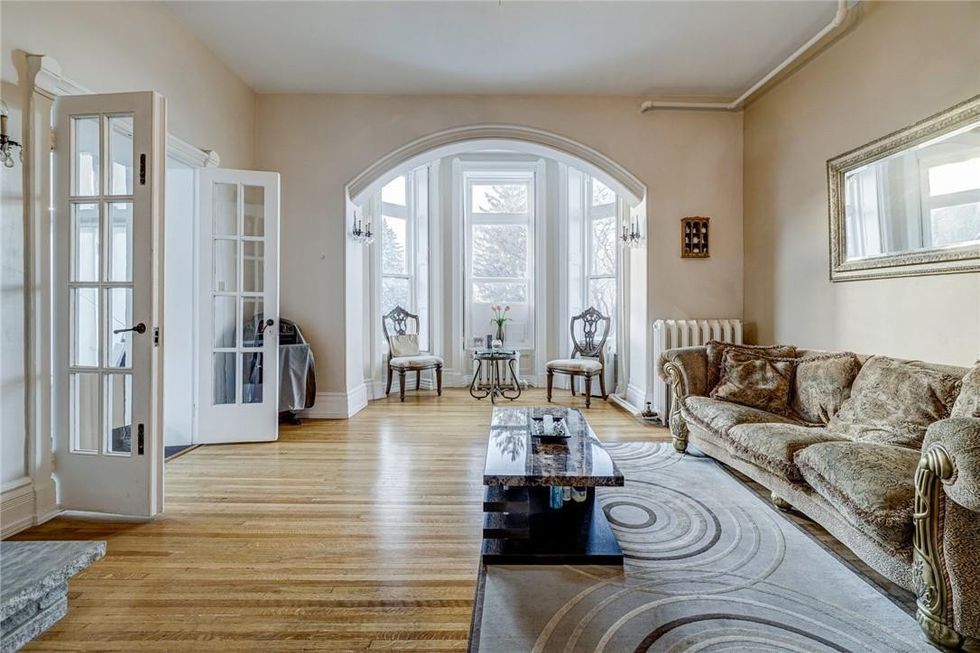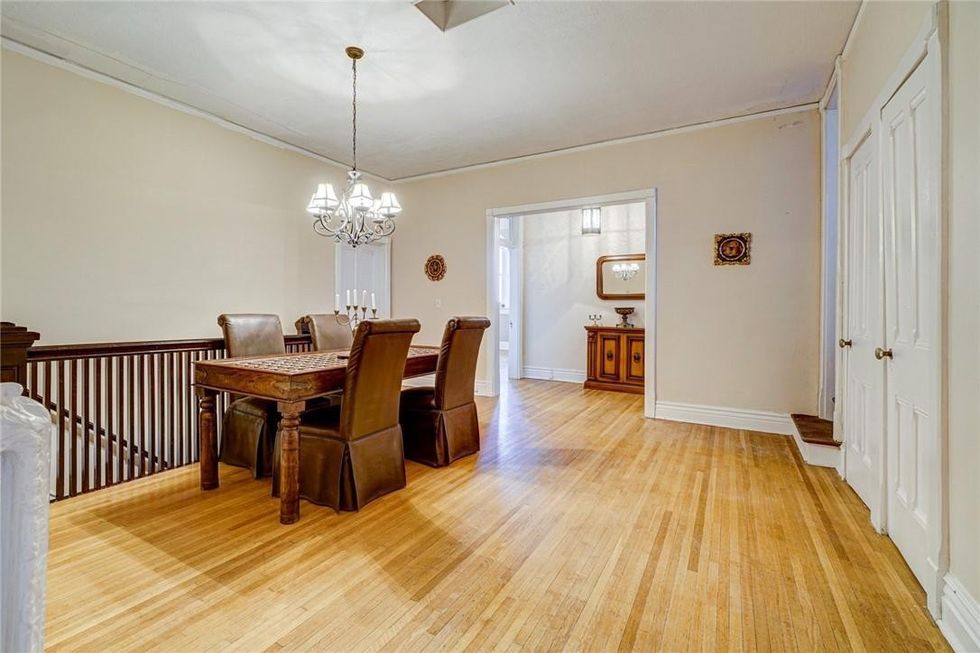 BATHROOMS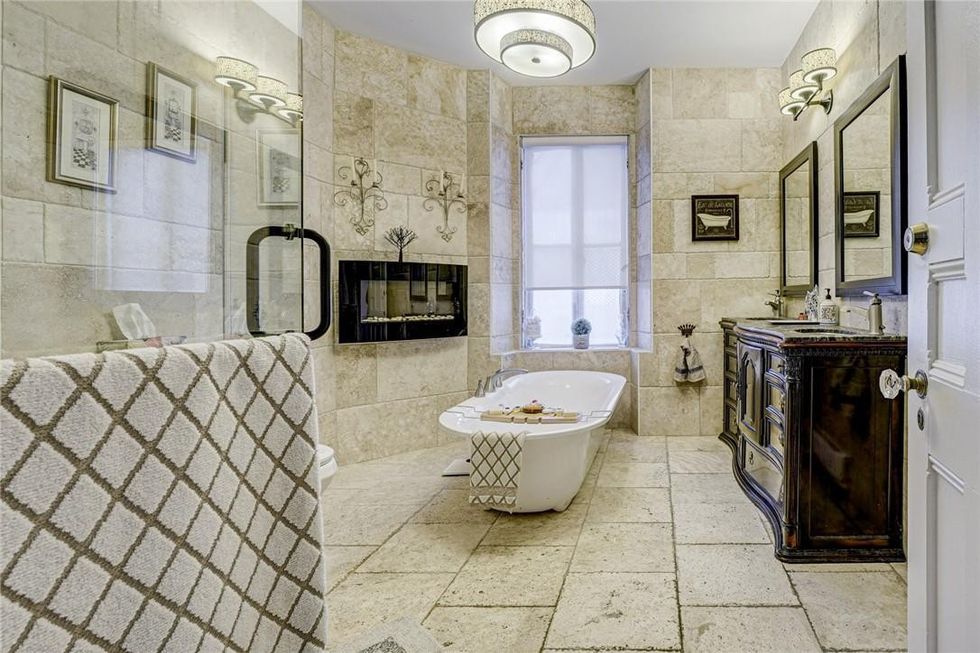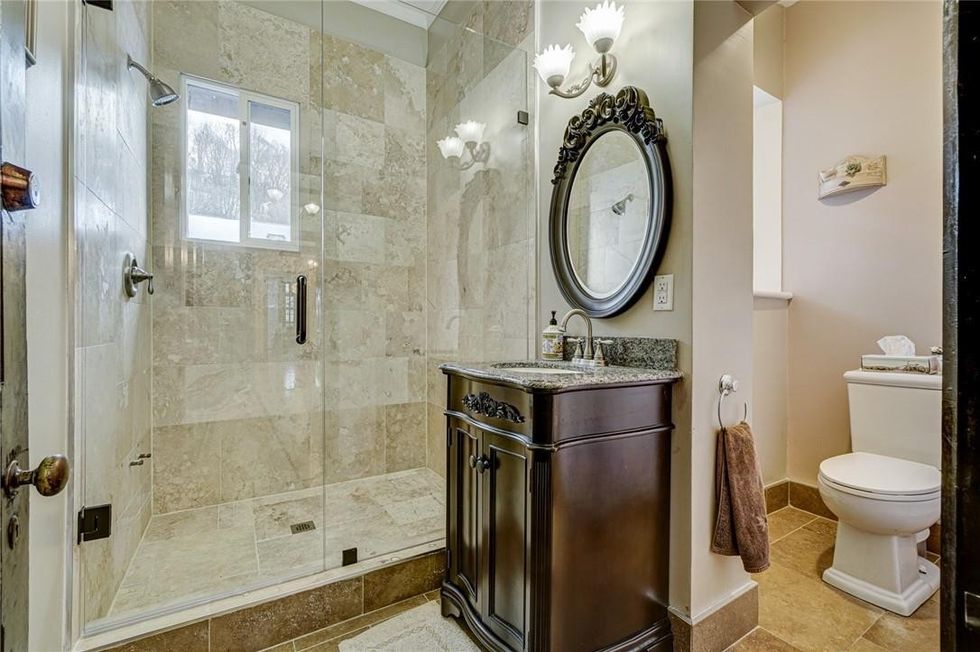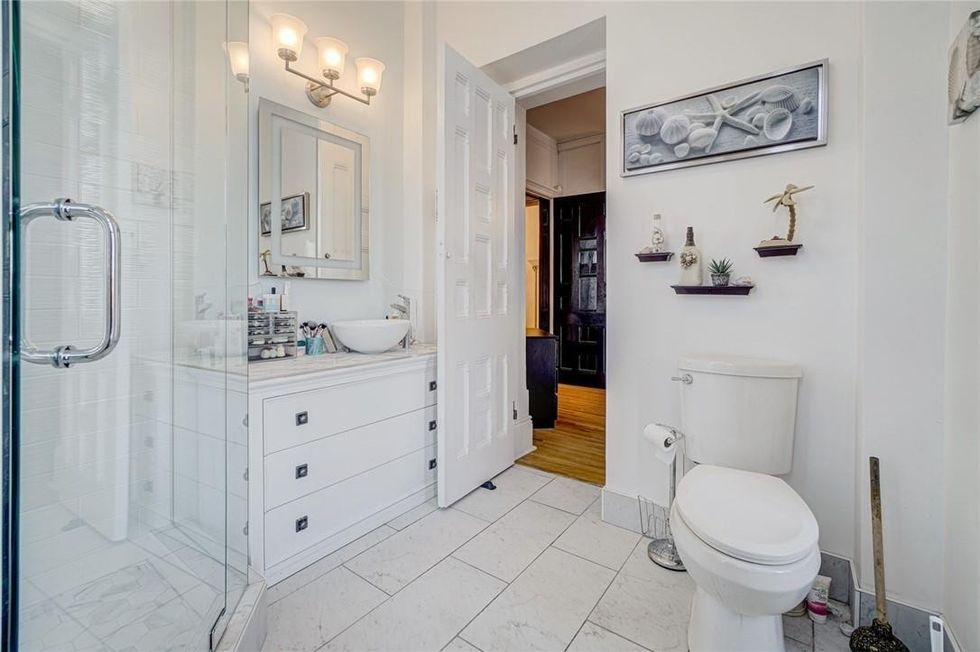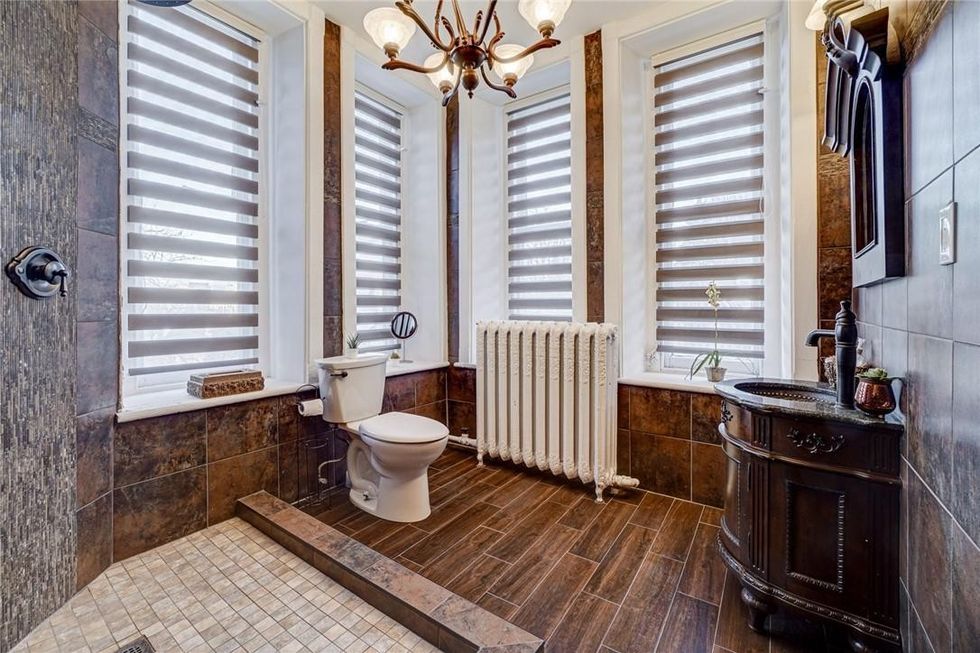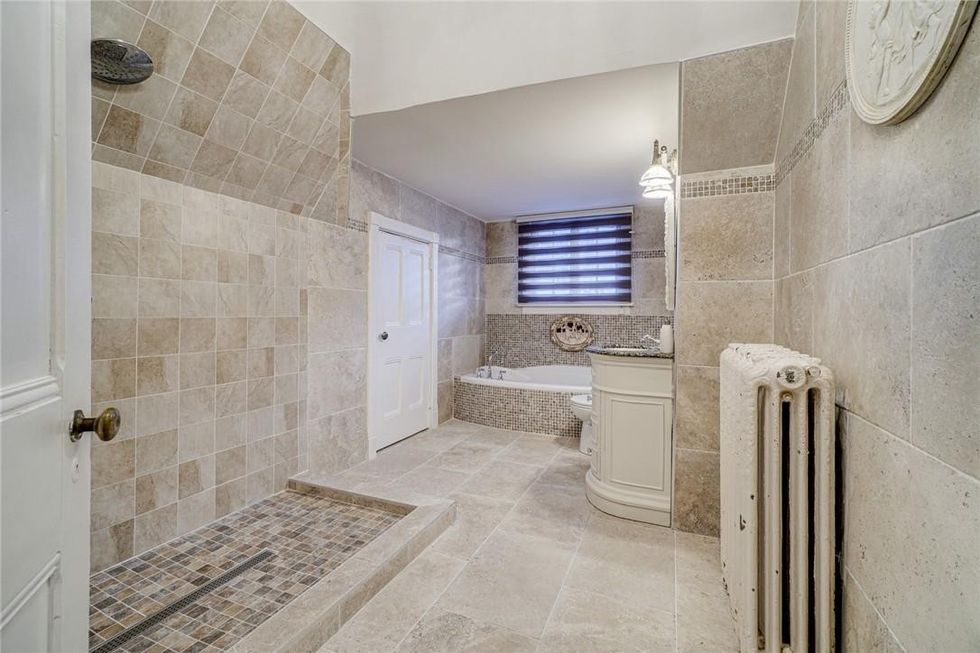 BASEMENT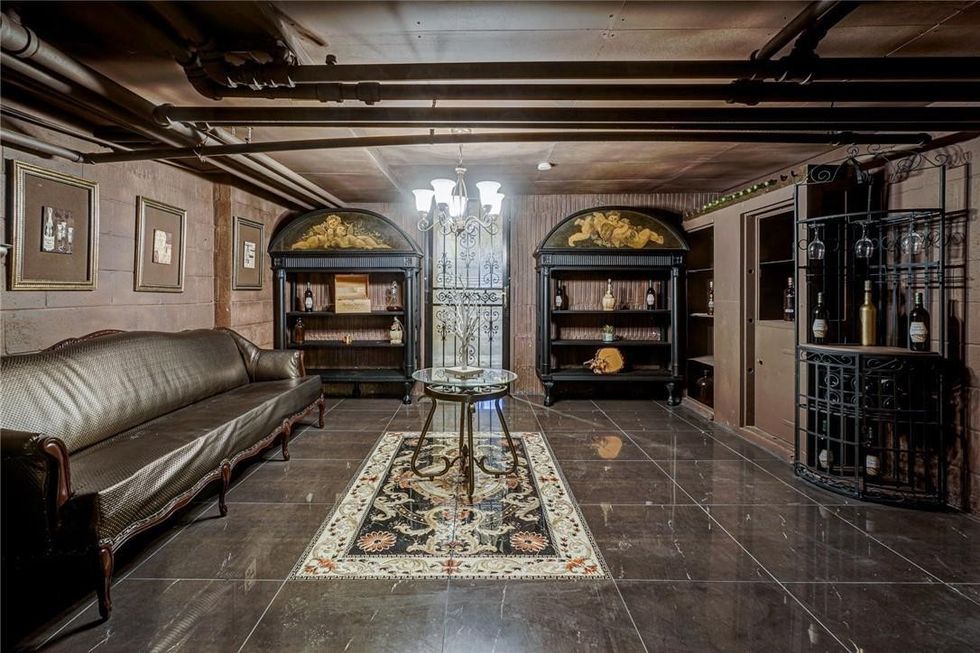 BACKYARD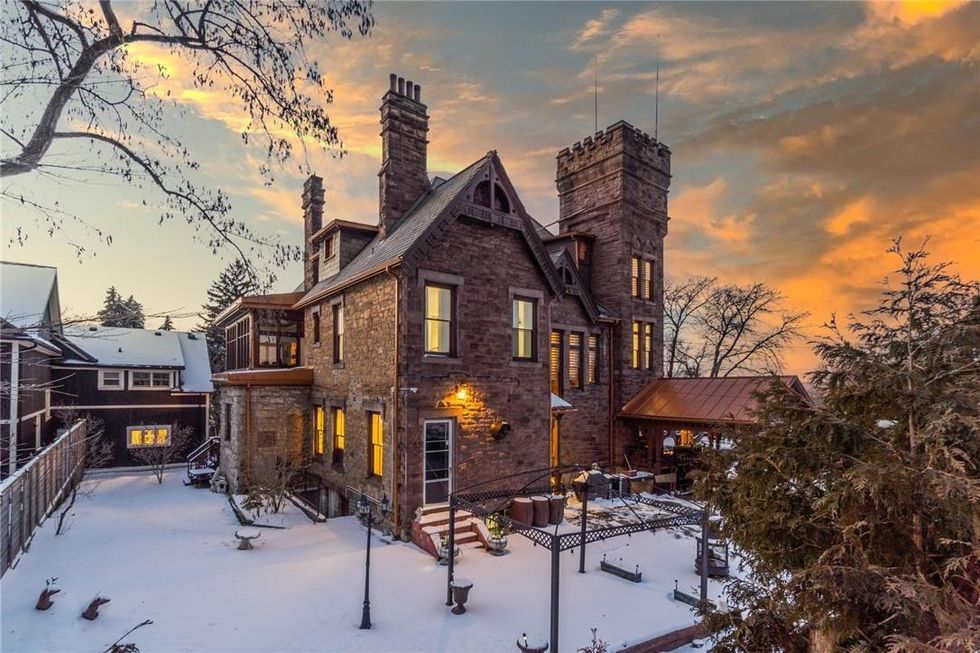 Listed Luxe