Real Estate News
This Newly Remodelled King St. West Condo Is Sleek And Feminine
When Emma Bitove first brought the Urban Blueprint team to her recently purchased condo on King St. West, the space looked quite dated. But it wouldn't stay that way for long. Bitove wanted a fresh spin on her new home that was altogether elegant, contemporary and timeless.
"Emma was very clear about communicating her vision to us and she has exquisite taste so it was the perfect partnership," says Natasha Penzo-McIntosh, co-founder of Urban Blueprint. "She didn't want to do white-on-white so we reviewed multiple options for her grey walls. As well, she wanted her doors to be a hue of grey with contemporary black hardware."
"I always envisioned having an all white kitchen with marble accents and grey walls and floors to compliment the white. I also wanted to make my place somewhat feminine with accents of mauve in my powder room and pink furniture in my living room," says Bitove.
For the foyer entrance, Bitove wanted the walls covered. The team made sure to envelop this space and powder room room in a Cole and Sons damask paper in a mauve hue. In the powder room, the existing vanities were in good shape but needed to be painted so they were adorned in a light mauve colour to match the paper. As well, the countertop, hardware and faucet were all updated with an exquisite look.
"Emma envisioned the master bathroom to be timeless and wanted it to be wrapped in Statuario Marble. With the double vanity, large shower and beautiful fixtures, it's a sophisticated bathroom that will stand the test of time," says Penzo-McIntosh.
Check out the before and after photos of this amazing condo below.
Before
As you can see, the space was in dire need of a makeover. Everything from floor-to-ceiling was dated.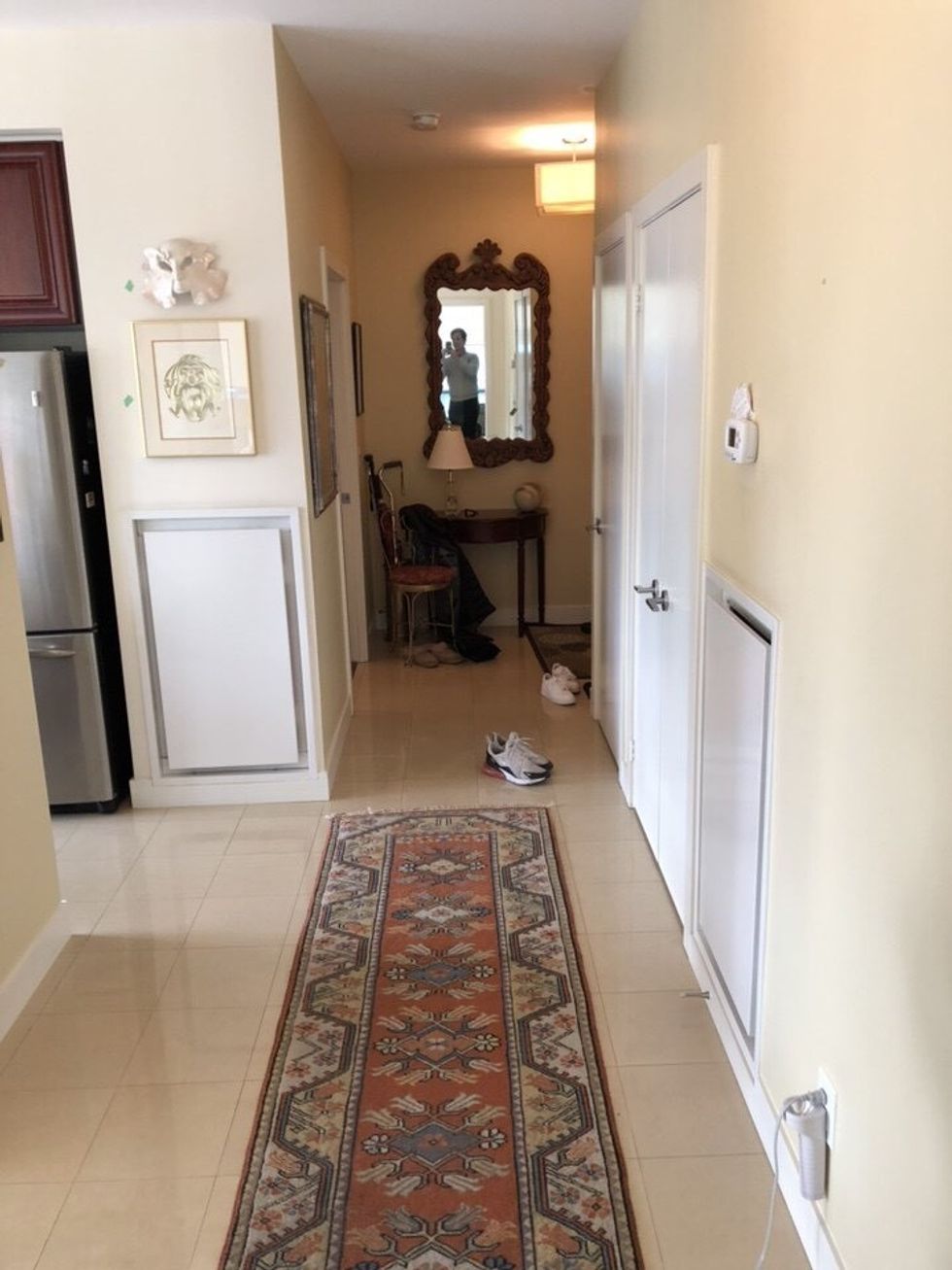 The entrance to this condo wasn't the most inviting nor was the bathroom.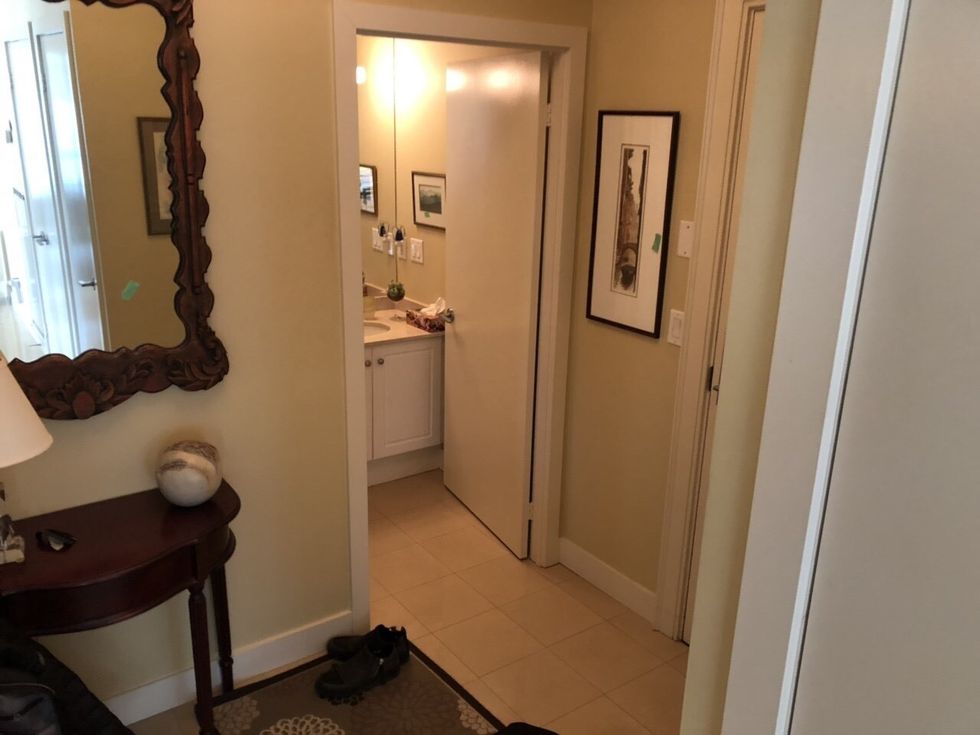 After  
It's incredible what an overhaul can do to a home. This home is GORGEOUS now with all the sleek, modern designs and feminine accents Bitove dreamed of.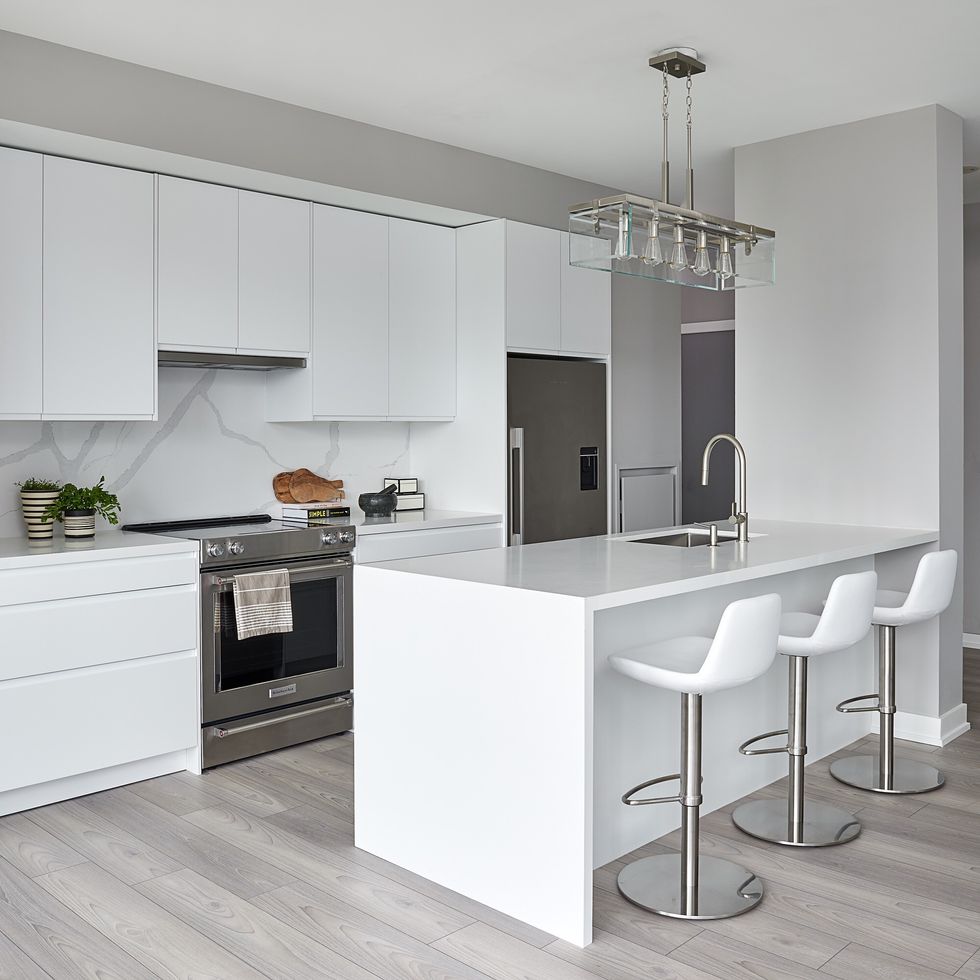 This kitchen is truly to die for. With brand new appliances, a perfect centre island and fresh styling, this is the fantastic place to cook up a storm and entertain guests.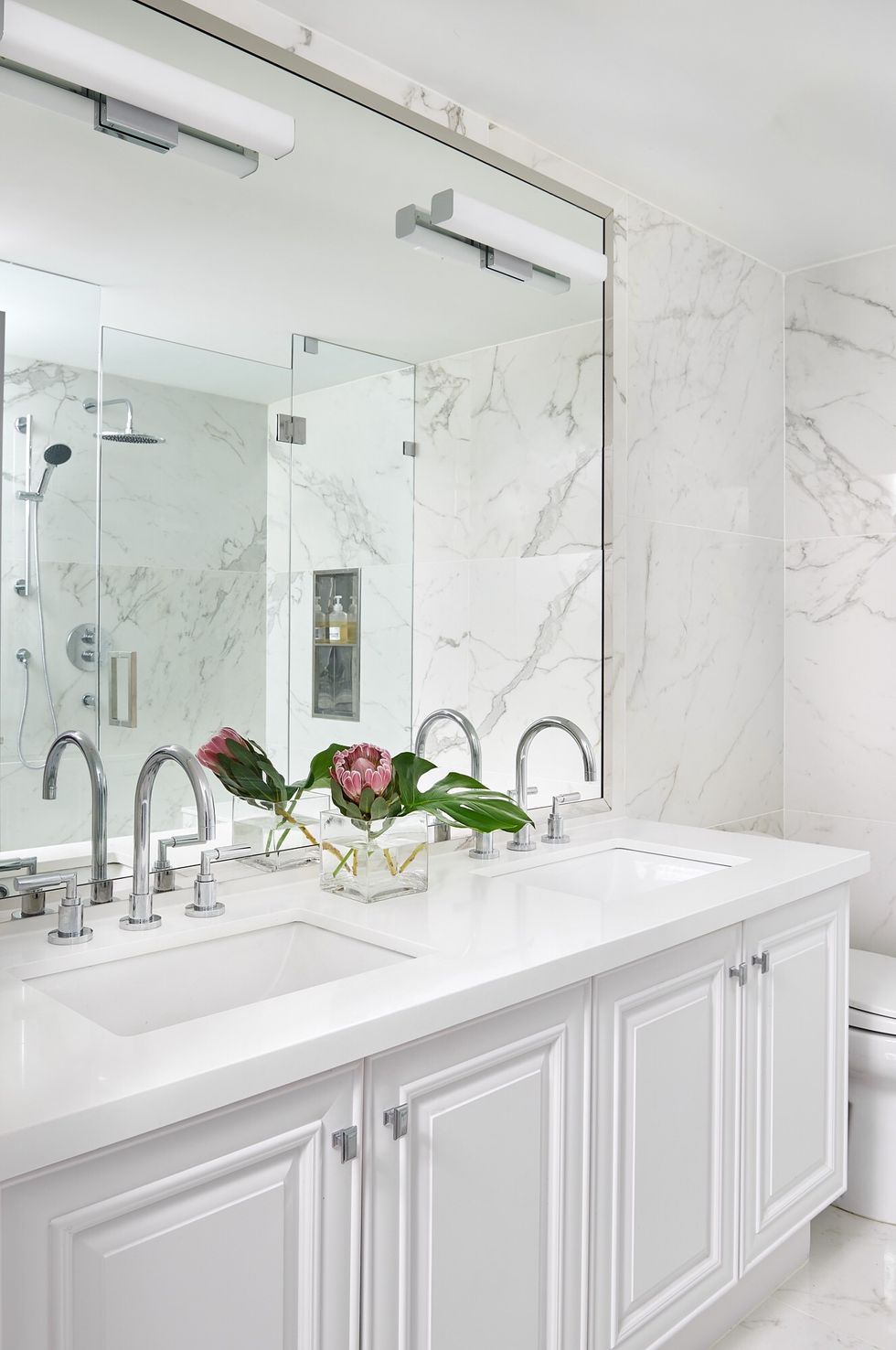 The upgraded bathroom is beautiful all around from the wall designs, fixtures, decor to painting.