---
As it welcomes employees back to the physical workplace, Canadian company Joe Fresh has a new Toronto headquarters.
Marking a fresh chapter (see what we did there?) for the Loblaw-owned clothing and accessories brand, the modern office is filled with wide open spaces and now occupies real estate in Liberty Village, at 2 Fraser Avenue.
The company was able to move and fully renovate the new 45, 208 square foot space in just 15 months.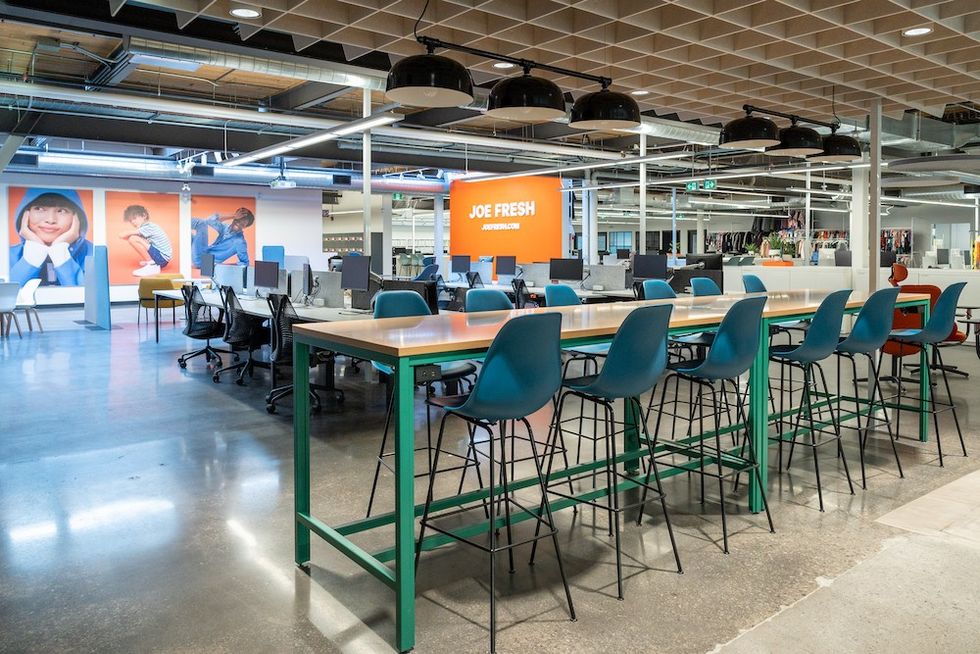 Like many other companies, the past two years have seen Joe Fresh employees work remotely before moving into a hybrid model in the new space. The space was created with employee feedback front and centre and designed to create what the company calls "an agile working environment."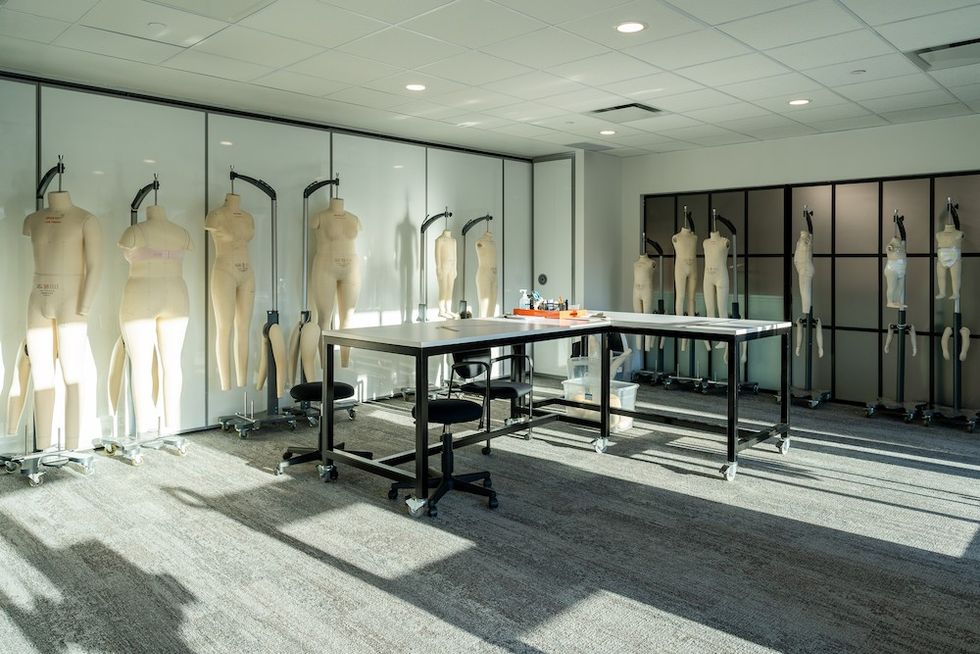 The forward thinking space features multiple flex working areas for team collaboration, an in-house social studio, a green rooftop patio space, a mothers room, reflection room, gender-neutral washrooms, barrier free accessible office, health room, and a large open kitchen to encourage eating together.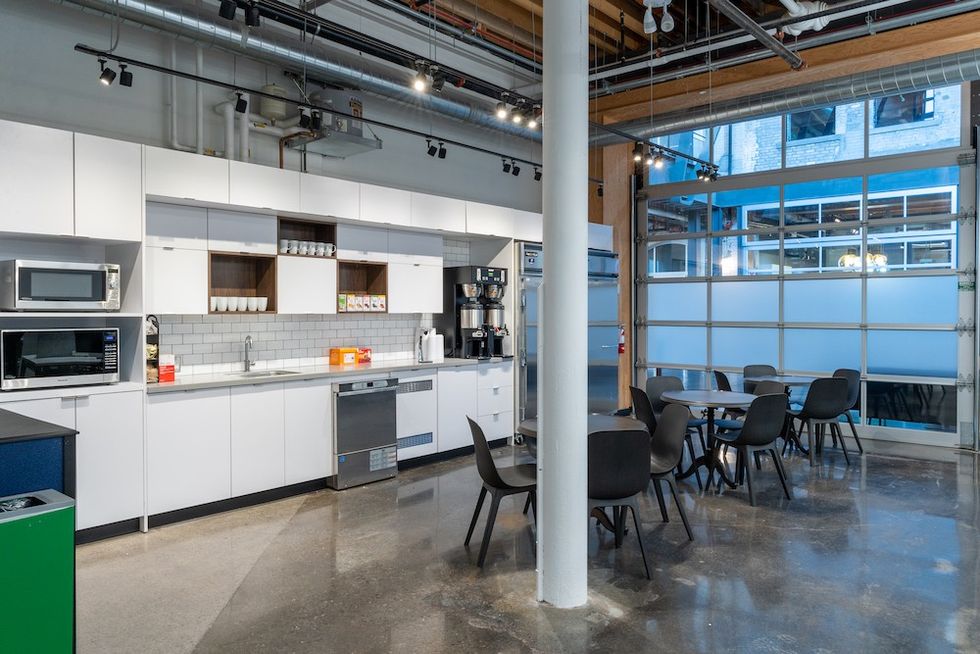 Originally part of the Grand Trunk Railway lands, the site was home to Henry Disston & Sons, an American supplier of hand saws and industrial saw blades, which operated from circa 1910 to circa 1955. In 1960 the building became The Canada Bread Factory. For over half a century the building smelled of freshly baked bread. The building also contained silos, storage areas, and offices.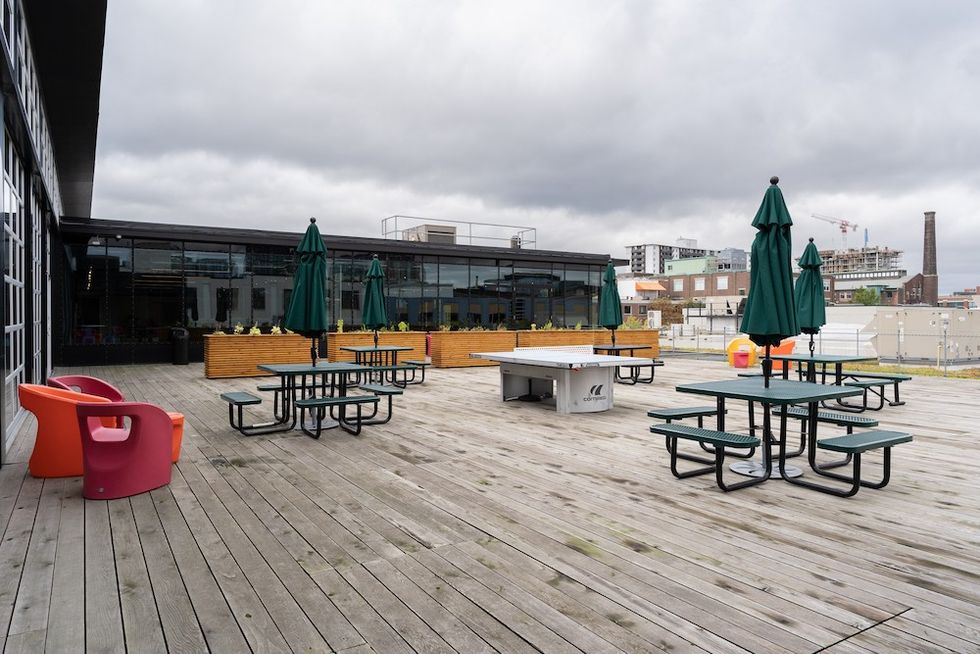 In 2012, the building was decommissioned and subsequently retrofitted by York Heritage Properties and Adgar Investments and Developments Ltd. The building is now home to Vena Solutions and Joe Fresh and currently have more than 750 people working in the building.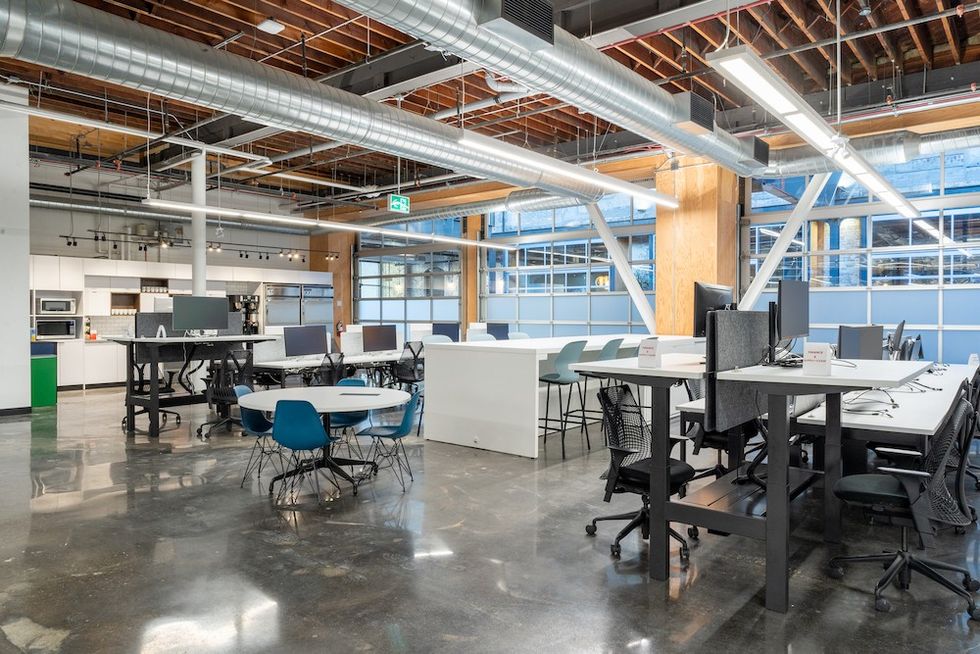 In other Loblaw news, the company recently announced a price freeze on its No Name grocery store products until the end of January -- a move many called a public relations stunt, but a welcome one nonetheless in a climate of sky-high inflation and cash-strapped Canadians.
Office