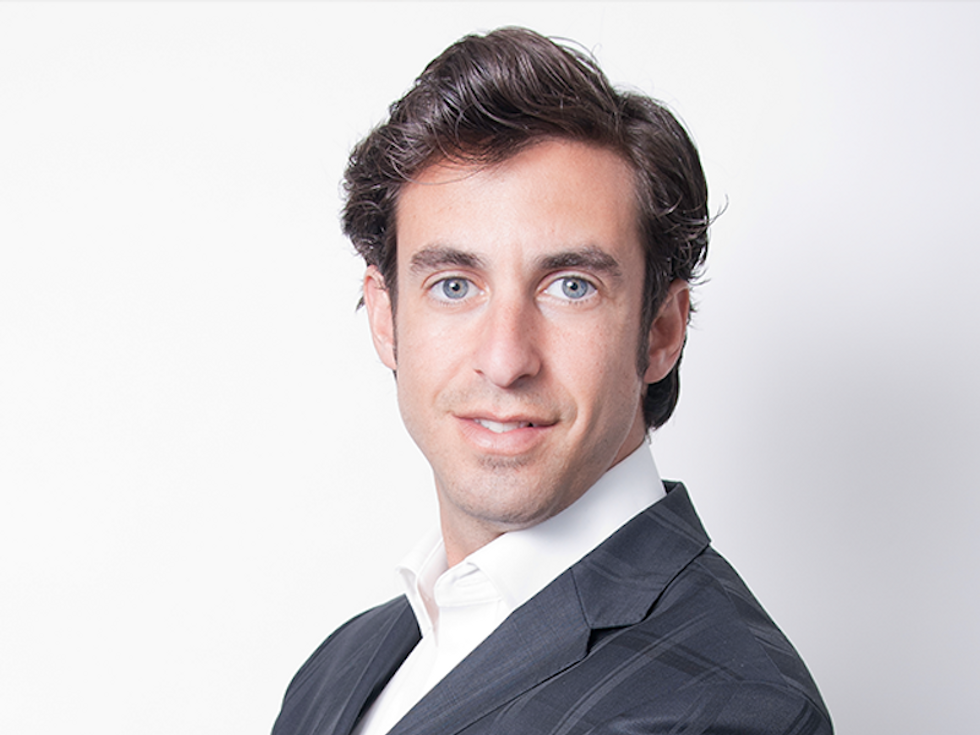 Recent recipient of the 2017 Diamond Award from his brokerage, and one of Ontario's top realtors — Ira Jelinek has had quite a successful decade in real estate.
You know a real estate agent means business when he makes his first sale within three days of getting his licence.
---
"I lived in a condo at Yonge and Eglinton, and met a fellow in the elevator. I literally got my licence the day before. We started talking and one thing led to another … "
The rest is history.
Ira Jelinek has been an agent for 10 years at Harvey Kalles Real Estate, but his family has been in the business for three generations. As a child, the market was always a topic of conversation at the dinner table — and it still is today. Real estate is in his blood, and he is passionate about his work.
But being one of Ontario's top realtors doesn't just come naturally (or genetically). So, we wanted to get to know Jelinek to better understand his path to success.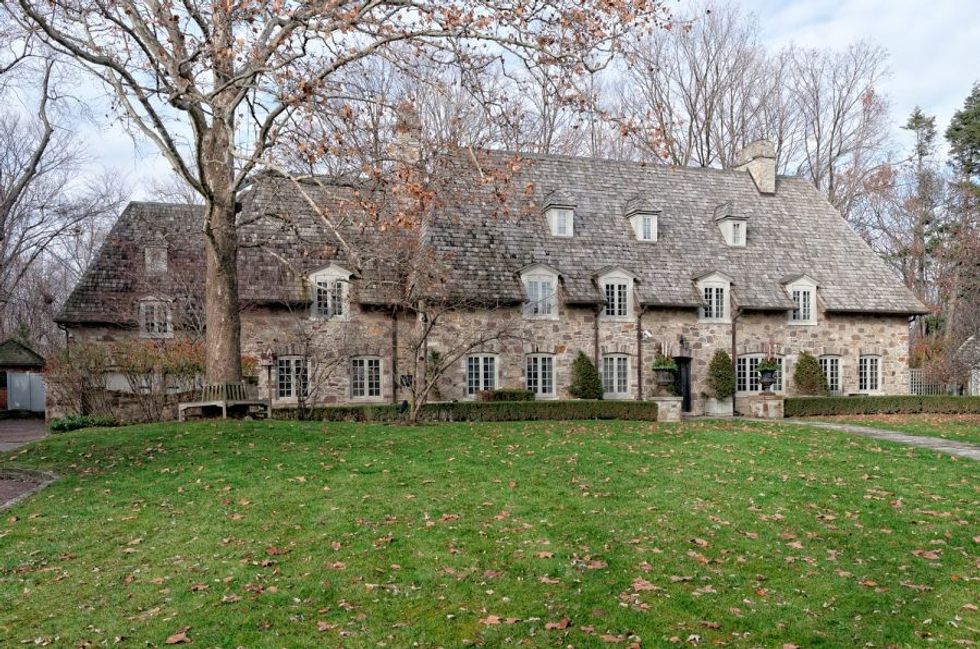 A heritage home Jelinek sold to one of his most memorable clients.
What's your most memorable sale?
I've had a lot of memorable sales. But I've always had a fondness for a specific client. She's around 20 years old and has bought a couple of properties from me as investments — downtown condos, heritage homes, etcetera ...
She inspires me. Despite her age, she has passion and a real drive to grow her real estate portfolio. I've sold so many properties, some for over $5 million, but my mind always goes back to this young lady.
 If your friends could describe you in three words, which ones would come to mind?
Thoughtful. Funny. Hustler!
If we asked the same question of your clients, what would they say?
Persistent. Dedicated. Trustworthy.
In such a competitive industry, what skills and qualities do you feel have landed you in the upper echelon of agents in our city?
I would say it's my consistency. More specifically, prospecting new clients on a regular basis and maintaining my sphere of influence.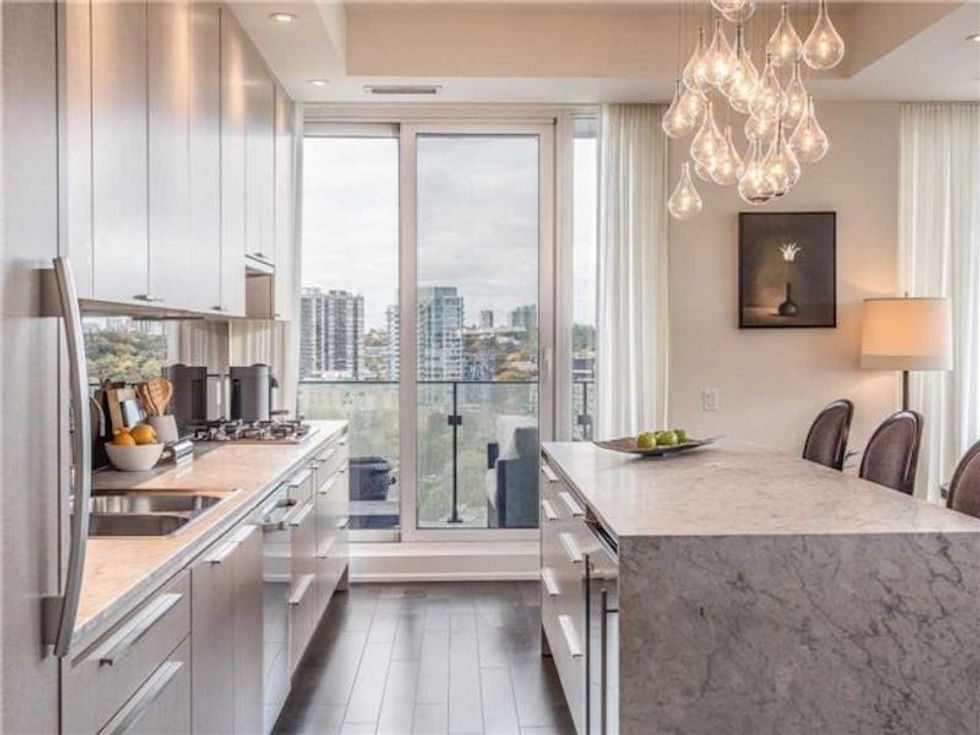 Sold! A fresh and modern kitchen in one of Jelinek's freshly sold homes.
As a realtor, you're guiding people through one of the most stressful and difficult decisions of their lives. How big a role does "therapist" or "confidant" play in your day-to-day work? 
The clients obviously have an emotional connection to their residential purchase or sale. However, I find that it's important to take emotion out of the process. If you educate your client and show them why it's a good idea to buy or sell a property based on hard statistics, you limit emotional bias.
You're quite active on social media. How has your strategy with social media evolved?
Social media is great way to spend your marketing dollars. You are able to reach a lot more people than by print, television, or billboards. I use it now for posting my listings and sales — but I also post a ton of educational videos and annual highlights. Social media is a great marketing tool, and it's really become all-encompassing for me.
How would you define success?
I think success means reaching and surpassing your personal goals, whether short or long term.
But I don't think you need to set the bar too high for yourself. Your goals should be reasonable enough that you can reach them, and in the end, feel accomplished and good about yourself. You don't want to create a constant struggle for yourself by setting goals that are impossible to achieve.
The meaning of life is happiness. So if you can reach your own personal goals, it should help you achieve happiness. And that to me is success.
What's the biggest lesson you've learned in your career?
Because I'm in a sales role, I always need to be self-driven and consistent. I also have to picture everything I do being published on the front page of a newspaper. That's how you maintain a good reputation.
You have to stay consistent and honest with who you are, but also your work ethic — putting in the time and effort. It's all about balance.
My point is, consistency is the key — with your principles, character, and work ethic.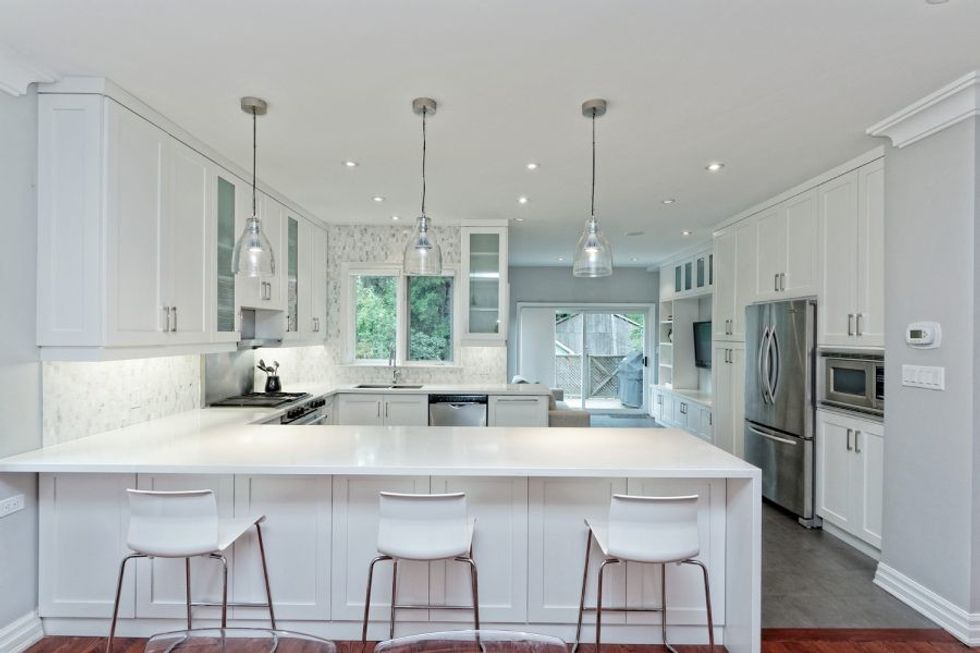 Another beautiful Toronto home sold by Jelinek.
If you could invest in one Toronto hot spot right now — one neighbourhood — which would you target?
The best investments are probably in the Forest Hill, Rosedale, and Summerhill areas. Regardless of what happens with the market, there's always high demand in areas with wealthy potential buyers. When you have neighbourhoods that are up-and-coming or on the fringe, they sway with the market and have difficulty getting through tougher times. Blue chip areas are always in demand – through the good times and bad.
The year has started off slowly for Toronto real estate. Where do we go from here?
I think it's a great buyers' market right now. The spring months are usually when people start looking for a change — so it's better to get into the market in the winter when it's more balanced. Come spring, we'll see more of a sellers' market.
Industry Profiles