Real Estate News
Major Smart City Development Will Accompany Innisfil Go Station
Innisfil has gone next level in its urban planning.
With a new Smart City planned in circles around the Line 6 GO train station, the Town of Innisfil proves itself to be cutting edge with a master plan to establish a new city of up to 150,00 residents that features innovation, connectivity, underground services, and limited to zero urban sprawl.
Emerging as part of Metrolinx ongoing expansion plans, 'The Orbit' places transportation at the heart of its development plan – and Innisfil's city council has granted unanimous approval. And it all falls within 800 metres of the station.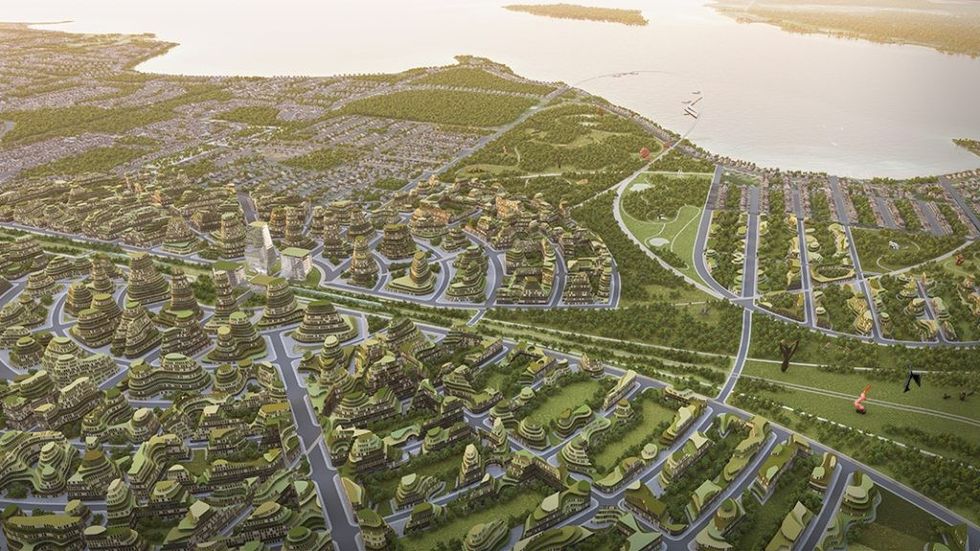 The new architects – Partisans – in conjunction with developers, the Cortel Group, are receiving praise all around.
"Rarely do opportunities such as this come before us," said Tim Cane, the town's manager of land-use planning, "Tonight is about dreaming about what we can be… to grow differently, and set the stage for meaningful dialogue."
The Mobility Orbit proposal grew out of the city's "Our Place" study, which Cane explained, grew out of Innisfil residents' wants and needs – such as creating a sense of community, respecting agricultural partners, and natural reserves near Lake Simcoe.
"We heard repeatedly from our residents about the things they cherished," he said.
Innisfil is located on the western shore of Lake Simcoe in Simcoe County, immediately south of Barrie and 80 kilometres north of Toronto.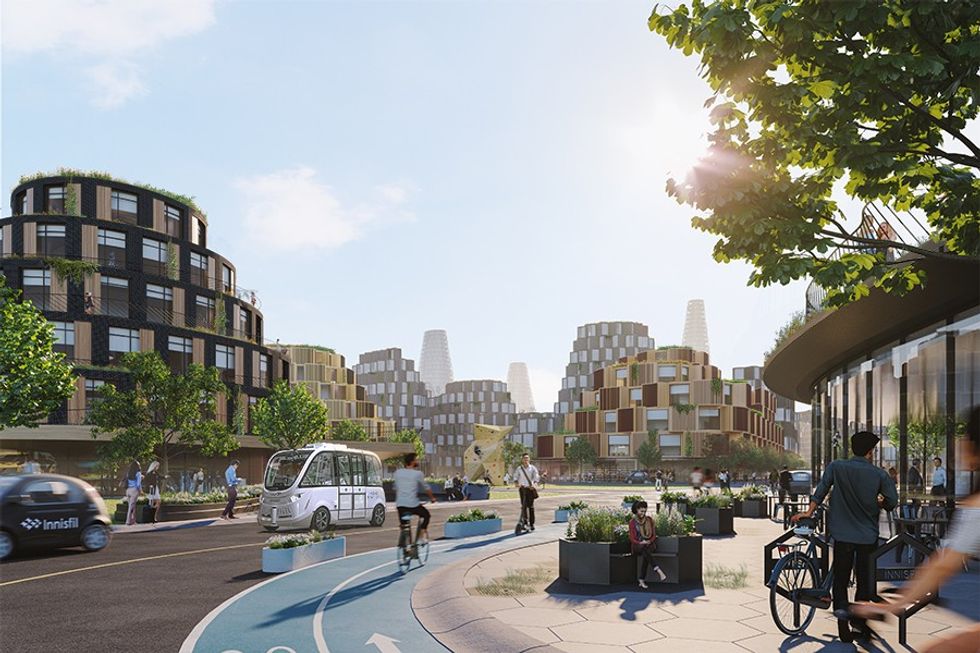 The Town of Innisfil covers 260 square kilometres, which is approximately the size of Mississauga, but with a population of nearly 37,000, while Mississauga has over 800,000 people. But Cane hopes that Innisfil can follow in the same footsteps.
"It's an opportunity to create a whole new community. We have a chance to do it differently," Cane said, noting that it was a blind slate.
"It's a melting pot of all those things that are happening globally," Cane said. "Growing up and not out is going to help our town and our climate."
Alex Josephson, co-founder of Partisan Projects, said the rings were to represent a "utopia". It's similar to the Moshav in Israel.
"This is probably one of the most interesting projects I've had the opportunity to work on," he told council.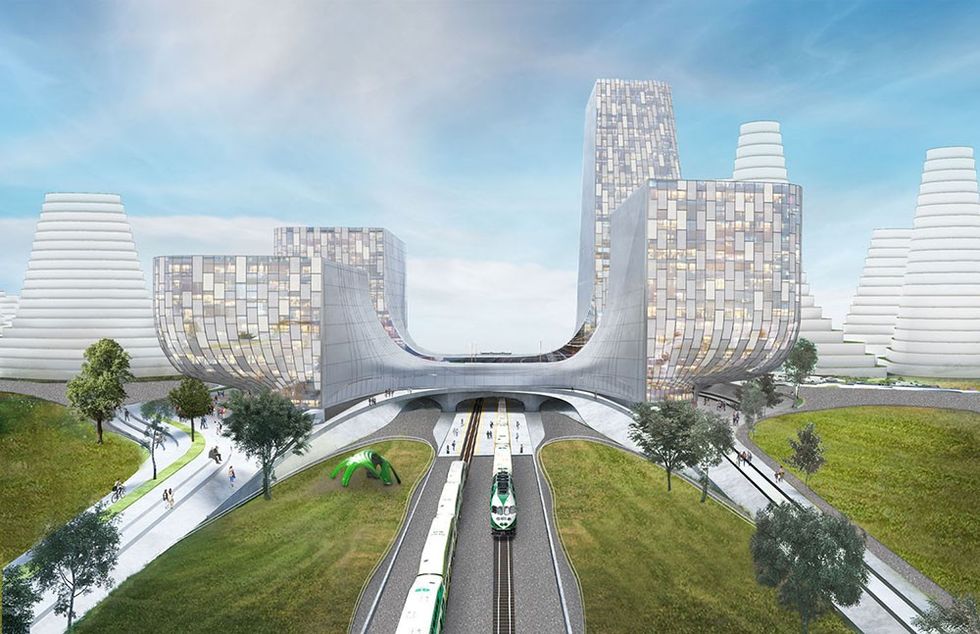 "Could there be a hospital? I want there to be one," said Josephson. "Innisfil is a pioneer about how things should have been done in Ontario, and weren't… The Orbit is this incredible centre of gravity."
He says the development will be built in phases, but will have a 2022 target for the train station which was granted approval four years ago.  "The station becomes embedded in the larger development," said Josephson, who referred to the rail line as a "steel river" and the required setback from the tracks as a new kind of linear parkland.
"We turn something we normally turn our backs to into an asset," said Josephson. "The possibilities for the future of Innisfil are bright, they're green, they're sustainable."
In the end, the finished community can take up to 25 years to complete.
"We can put our thumb print on what can be," said Coun. Alex Waters. "I'm very, very excited. I think this is a great project… However, a plan without targets is just a plan."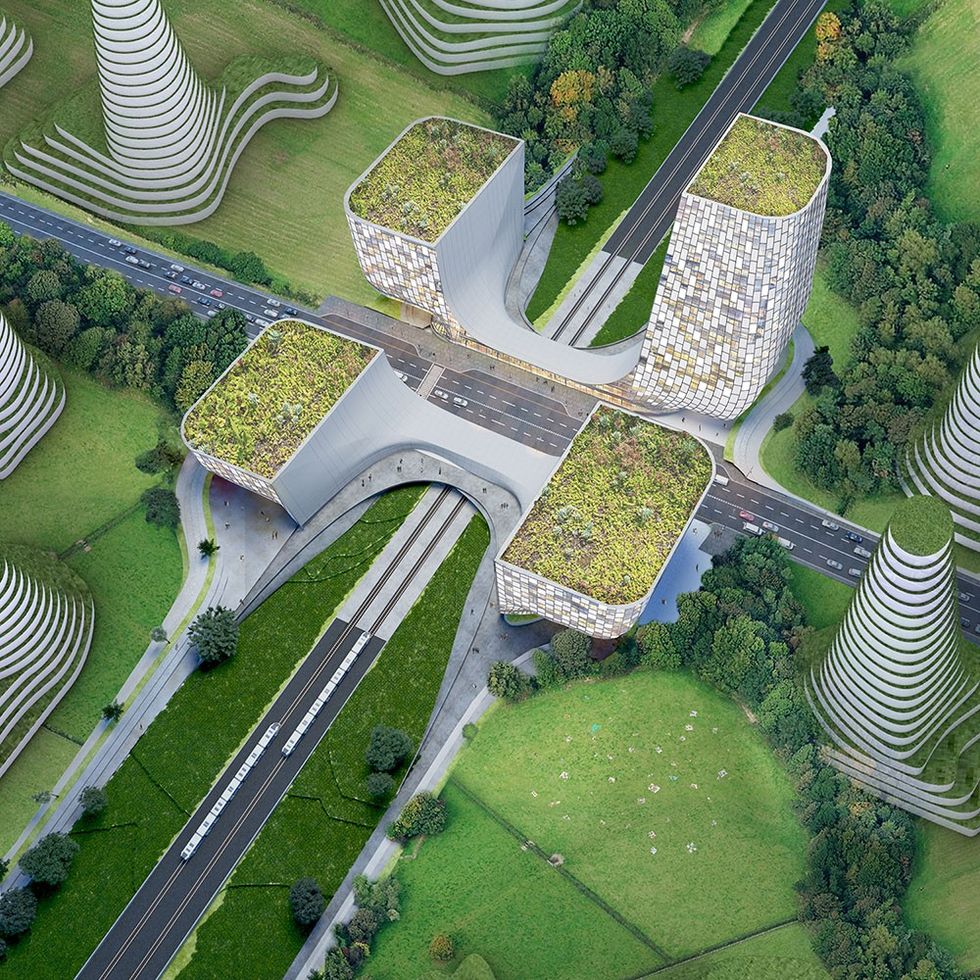 Many of the council members are proud to leave an environmentally-conscious, sustainable community as a legacy.
"They have a vision that goes beyond our term," agreed Deputy Mayor Dan Davidson, noting that it feels good to "leave something better for your generation down the road… I will push hard for this to move forward, with targets."
"I'm really excited to see this reimagining rural, and reimagining Innisfil," said Coun. Kevin Eisses, bringing rural and urban together in its design.
"This truly is council's defining legacy. I truly can't wait to see this come to life," said Coun. Rob Nicol.
Innisfil hopes to set the bar high – and blaze a trail for other municipalities to follow.