---
Why book a regular Airbnb when you can spend the night aboard the Theodore TOO, the beloved real-life cultural icon of a tugboat?

Since moving from his home in Halifax, Nova Scotia, the former TV star -- with his friendly smile, bright eyes, and bright red cap -- has become an instant iconic attraction while docked in Hamilton Harbour in Hamilton, Ontario. 
The tugboat is a working replica of the original TV character Theodore Tugboat from the beloved CBC series Theodore Tugboat.

Built in Daysprings, Nova Scotia in 2000, the well-known 65-foot tug now works as an ambassador to the marine industry and a guide to the Great Lakes. Now, the vibrant boat is set for another epic adventure, setting course to become Canada's latest and arguably greatest new Airbnb listing. 

"I'm lucky to captain Theodore this summer, and I'm thrilled to welcome you aboard for a night," writes host Captain Noah in the Airbnb listing. "You'll cozy up in our cabins surrounded by memorabilia celebrating Canada's nautical history, enjoy a movie night on the deck -- and of course, take a cruise in Hamilton's Harbour with some of my finest crew members."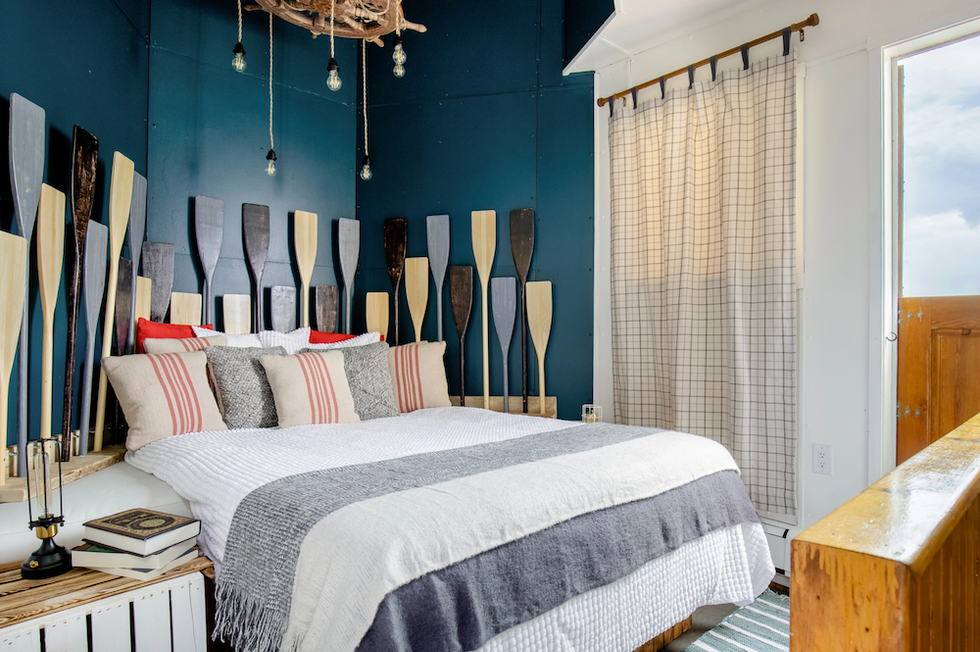 Image: Valerie Wilcox
Caption Noah will helm the tugboat this summer from his current post in Hamilton and is welcoming a few lucky guests to serve onboard for a night from Theodore TOO's home port in Hamilton Harbour.

This will mark the first time that Theodore TOO will be available to non-crew members for an overnight stay. Two one-night stays will be offered for up to five guests per stay.
Once on deck, guests will embark on a cruise of Hamilton Harbour with some of Theodore TOO's finest crew members, learning all about the Bay and ancient (rumoured) creatures.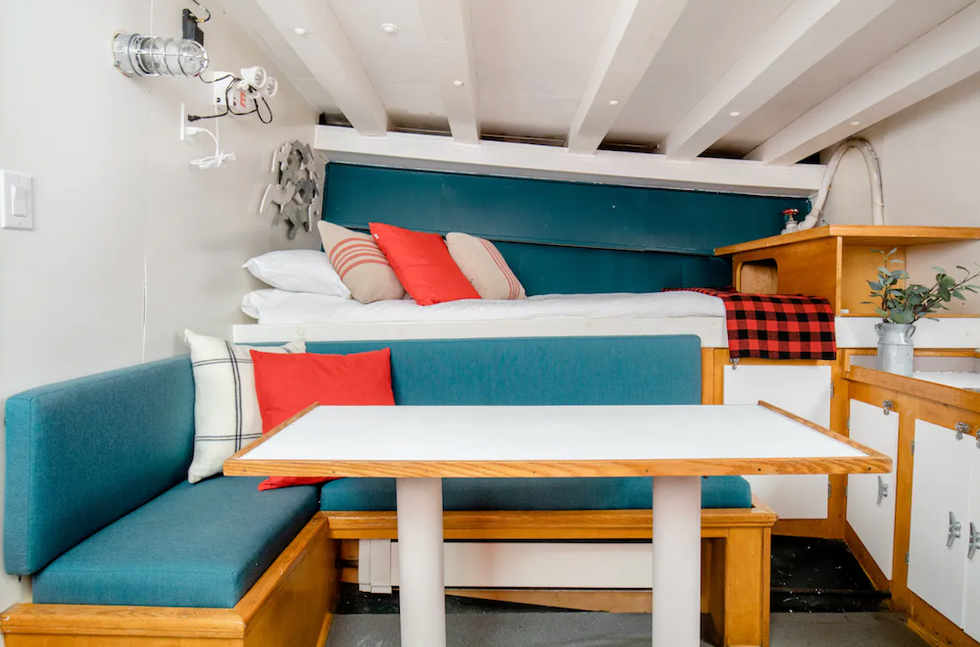 Image: Airbnb
The Captain and his crew will treat guests to a few meals, with local eats from Hamilton, supporting some of the small businesses that play such an important role in the rapidly-growing city. Once the sun sets over the horizon, guests can lounge on the deck for a movie night under the stars, surrounded by the harbour and plenty of nautical snacks (think: saltwater taffy).
Guest will catch some zzzs up in a cozy cabin an Airbnb press release calls "fit for a harbourmaster," decorated with iconic Canadiana and nods to Theodore's roots in Halifax.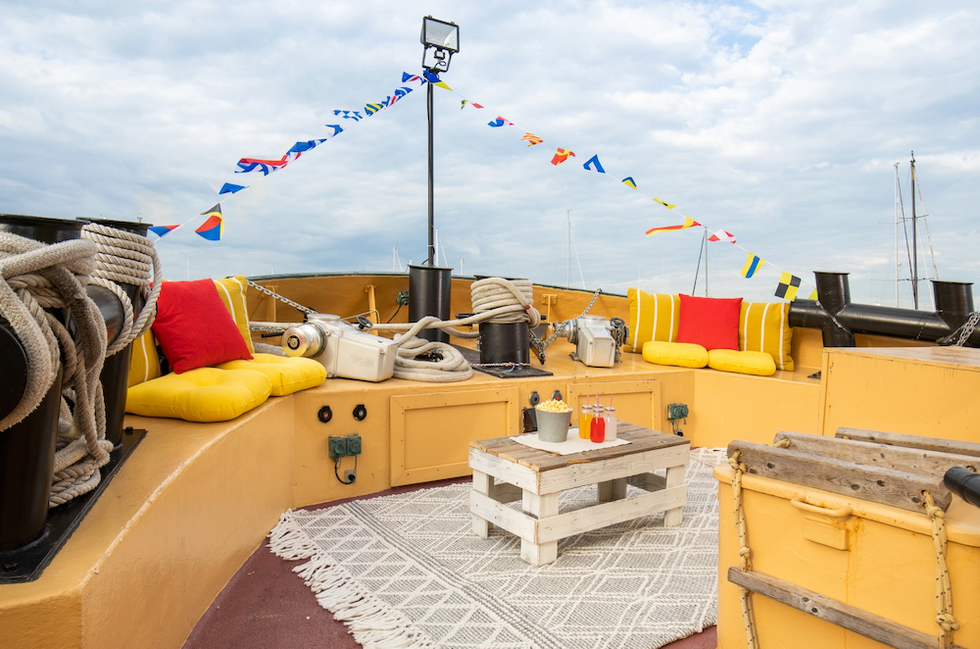 Image: Valerie Wilcox
In honour of these stays, Airbnb will make a one-time donation to The Sunshine Foundation of Canada, a national charity that fulfills dreams for children and youth living with severe physical disabilities.
Booking for Theodore TOO opens at 12 pm EST on August 29, 2022. Guests will be able to book two individual one-night stays on September 10, 2022 and September 11, 2022, for only $22 CAD a night, a nod to Theodore TOO's 22 years.

This unique tug boat joins more than 30,000 of the craziest listings around the world in Airbnb's new one-of-a-kind OMG! Category. In other Airbnb news, you can now also rent a new Friends-themed apartment in Victoria, BC.
Real Estate News