---
Given the record number of new condo units set to be completed this year in Toronto, and the historically low inventories of unsold homes across the country, residential developers are under increasing pressure to efficiently and effectively deliver homes.
As demand reaches unprecedented levels, developers are trying to deliver quickly, to capitalize on current market conditions. However, juggling multiple tasks and processes simultaneously can lead to costly mistakes and delays – if not handled correctly.
Maintaining quality control during the construction process is equally crucial, to safeguard the reputation of the company and to ensure customer satisfaction.
Fortunately, with the advent of technology, the construction industry has undergone a significant transformation, and developers now have access to powerful tools that can optimize their workflows.
One such tool is The Interactive Abode's Closeout Software, which is designed explicitly for residential builders and developers. This comprehensive tool streamlines the project closeout process, making it more productive, efficient, and hassle-free. With TIA, developers can easily track PDI deficiencies and manage their projects' evolving needs.
The software organizes deficiencies into a curated punch list, including images and details to help trades resolve deficiencies on their first visit. The colour-coding system and project status bars allow developers to review the status of punch list items easily, while the filter options make it easy to create specific reports based on deficiency lists.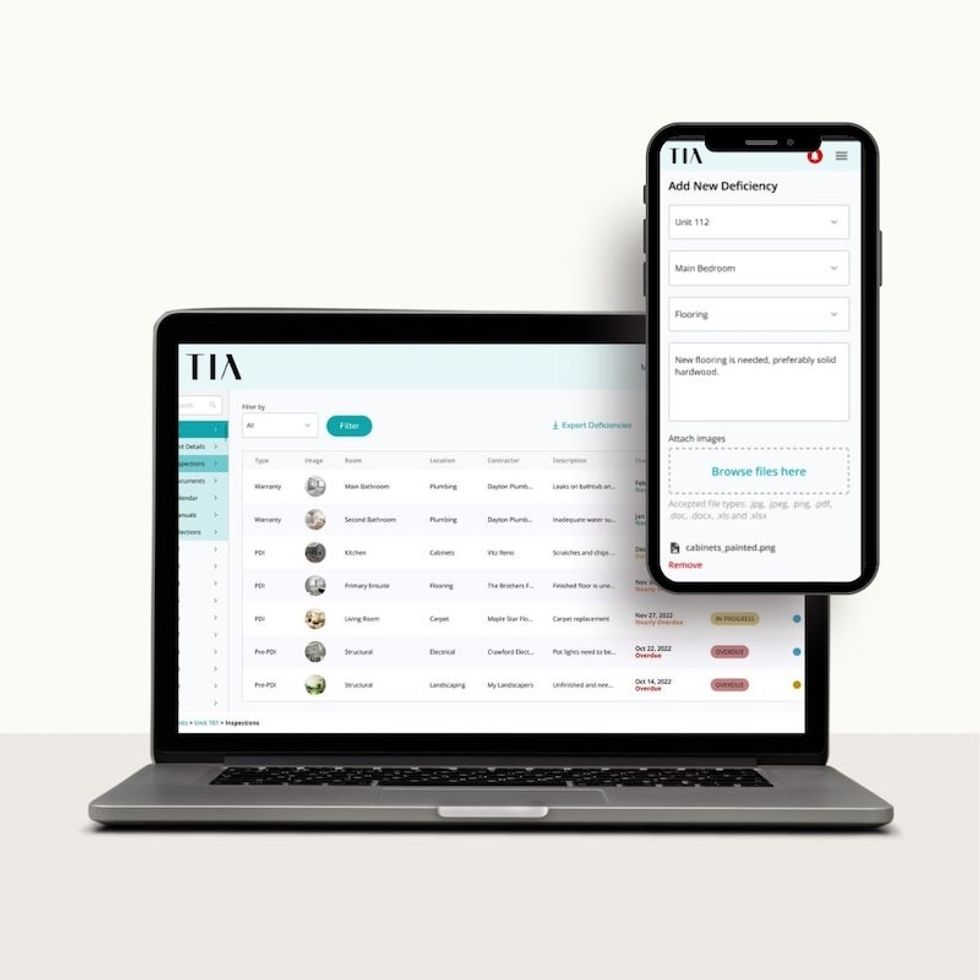 The Interactive Abode
Clear and timely communication among stakeholders is also essential to maintaining efficiency and avoiding such setbacks. This PDI & Closeout software aggregates communication among developers, trades and homeowners in one convenient app. One of the most pivotal benefits of TIA's PDI software is the instant updates feature. With automatic email notifications, developers can stay on top of any issues and ensure that everything is resolved in a timely manner. This saves time and resources while boosting homeowner satisfaction by addressing their concerns promptly.
READ: The Future of Design is Data-Driven, Here's What the Numbers Are Saying
TIA's multi-level access feature allows contractors and homeowners to view only the necessary information relevant to their tasks. This helps keep information secure while ensuring everyone is on the same page, reducing the chances of miscommunication. The software's dynamic interface is another key advantage, providing all the benefits of comprehensive closeout software without the hassle and confusion of a complicated user experience. And, with the app functions accessible across multiple interfaces –  including tablets and mobile devices – developers can stay on top of their projects no matter where they are.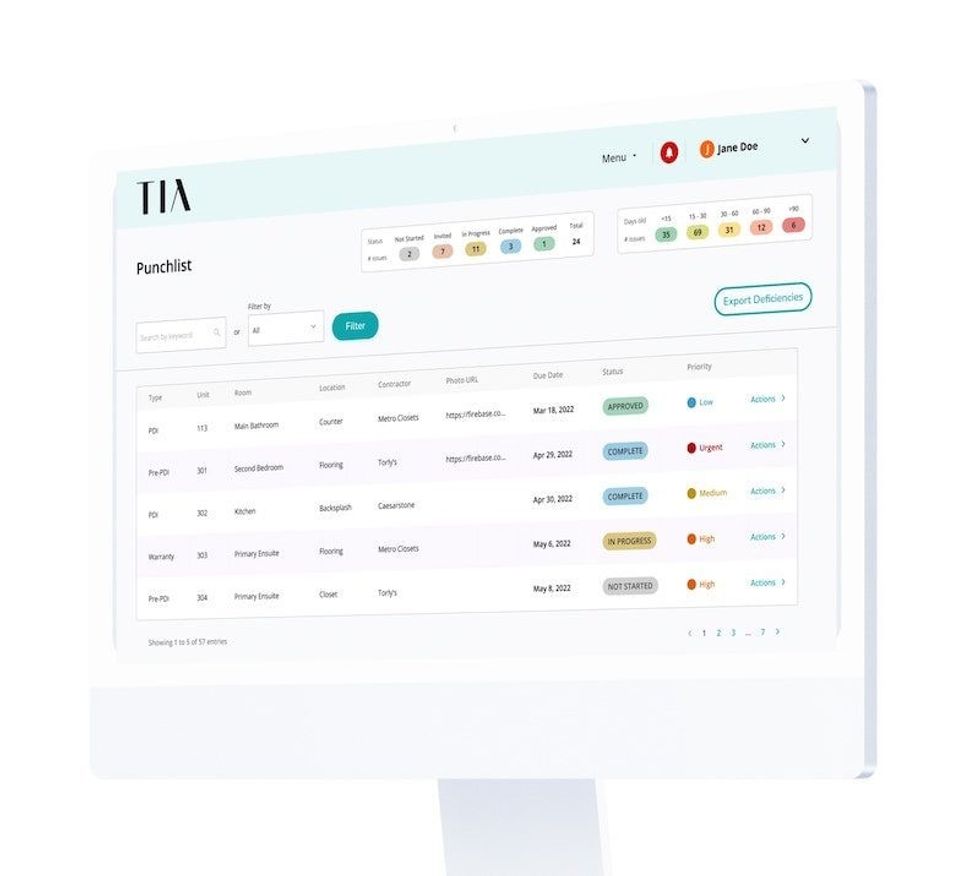 The Interactive Abode
TIA specializes in providing development tools that maximize profits, scale businesses, and help developers deliver quality homes faster. In today's housing market, developers should complete and deliver as many homes as possible to maximize their profits. TIA's Closeout software solution is a game-changer for residential builders and developers, delivering homes earlier while saving them from costly construction delays. By streamlining the project closeout process, providing instant updates, and allowing multi-level access, developers can deliver an impeccable product, on time and on budget. TIA's software ensures homeowner satisfaction and takes builds to the next level, leaving the disorganized and time-consuming project closeout process behind.
---
This article was produced in partnership withSTOREYS Custom Studio.
Industry Profiles