Vancouver
Real Estate News
Housing Affordability Issues to Persist in Vancouver Despite Lower Prices
Last week, the Canada Mortgage and Housing Corporation (CMHC) released its latest Housing Market Outlook (HMO) — and it brought (some) relief for first-time homebuyers, depending on how you view it.
But not a lot to those in Vancouver.
While prices in the notoriously expensive city may indeed (finally) drop, climbing inflation and interest rates won't help on the housing affordability front. Nor will a persistent lack of supply.
In general, the CMHC says that Canada's housing market will moderate from 2021 levels in 2022. The level of home sales and the pace of price growth will remain elevated compared to long-run averages, but will moderate from their red-hot 2021 peaks. Thanks to higher mortgage rates and lower affordability on housing demand, CMHC predicts that these trends will continue.
According to CMHC, Canada's housing sales and price growth will fall more in line with historical averages by late 2023 or early 2024, but elevated price levels will persist since price growth will remain positive. These factors will place greater pressure on the affordability of entering homeownership. So, while the record-breaking run may have slowed, the only bubble to burst will be those of first-time homebuyers, especially in already pricey provinces like Vancouver.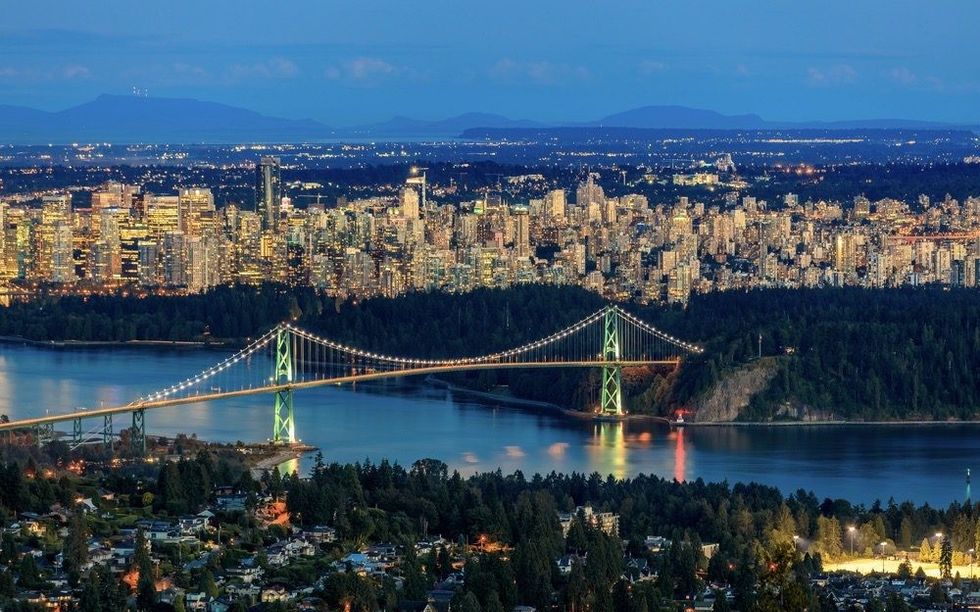 "We expect the growth in prices, sales levels, and housing starts to moderate from recent highs, but remain elevated in 2022," says Bob Dugan, Chief Economist for CMHC. "Improving levels of employment and immigration are expected to be key factors, as the impact of pandemic restrictions continue to recede. In 2023 and 2024, the growth in prices will trend closer to long-run averages, with sales and starts activity expected to remain above five- and 10-year averages. Price growth will likely continue to be led by markets with low listings, including Vancouver, Toronto, and Montreal."
Canada's housing starts will also moderate from 2021 highs but remain above historical averages, says CMHC. This reflects expected support for new home construction to address current and growing housing supply gaps. However, supply constraints on construction will continue to impact Vancouver; this will highlight the central role of housing supply in determining affordability.
According to the report, Vancouver's home prices should slow from the red-hot pace seen in 2020 and 2021, but rising immigration and climbing debt servicing costs will result in a worsening of affordability. The report projects that the growth rate of home prices on the Greater Vancouver region won't continue their largely unattainable double-digit rate beyond the first quarter of 2022; furthermore, the rate of growth will actually fall to below 5% year over year by 2023. Vancouver will also experience a decrease in sales throughout 2022, which will continue until the total level of sales is slightly below the average for the past five years, according to CMHC.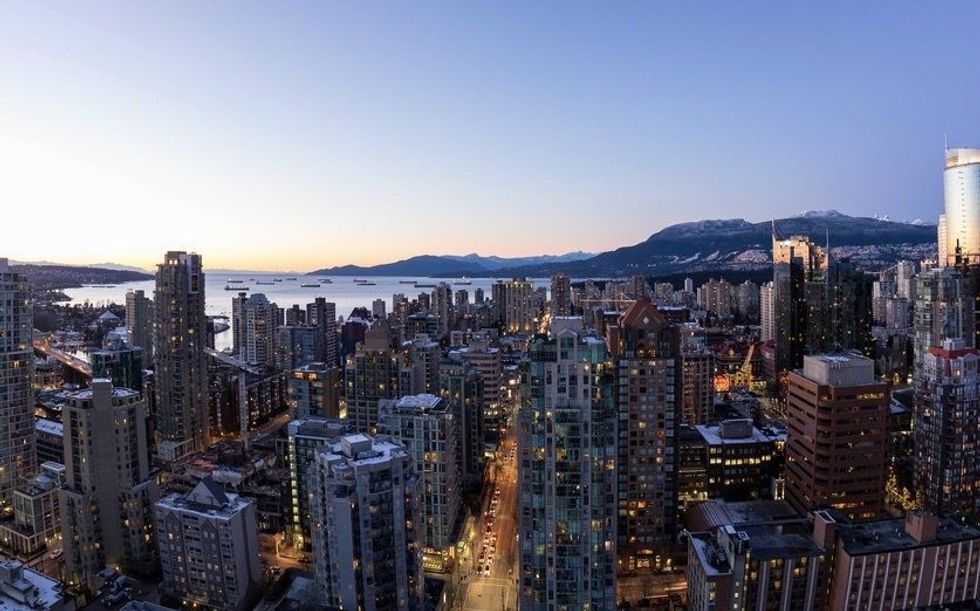 While every Canadian buyer will feel the pinch of climbing interest rates — despite prices relaxing — those in the priciest parts of the country (i.e. Vancouver) will feel it the worst.
In RBC's latest housing outlook, assistant chief economist Robert Hogue predicts that BC's aggregate price will dip 3.8% in 2023, down to a cool $1.02M. This marks the biggest drop forecast in Canada and compares to a 2.3% decrease expected for Ontario. "We expect downward price pressure to be more intense in Vancouver, Toronto and other pricey markets," Hogue wrote in the outlook. In response to rising interest rates, however, buyers will be pushed out of the market, he says.
As Dugan also highlights in the CMHC report — despite potential price drops — climbing interest rates are exacerbated by demand, lack of inventory, and construction costs (thanks, in part, to a shortage of skilled labour) in Vancouver. Total housing starts are expected to fall this year in Metro Vancouver and shift towards row and semi-detached units.
The tight supply in the home sales market will likely have an impact on Vancouver's rents, as would-be first-time buyers who might have been able to afford entry-level homes will now likely be forced to stay in rentals. This will compound the limited rental inventory, keep demand high, and — you guessed it — dial up the drama (and frustration) in Vancouver's rental market.