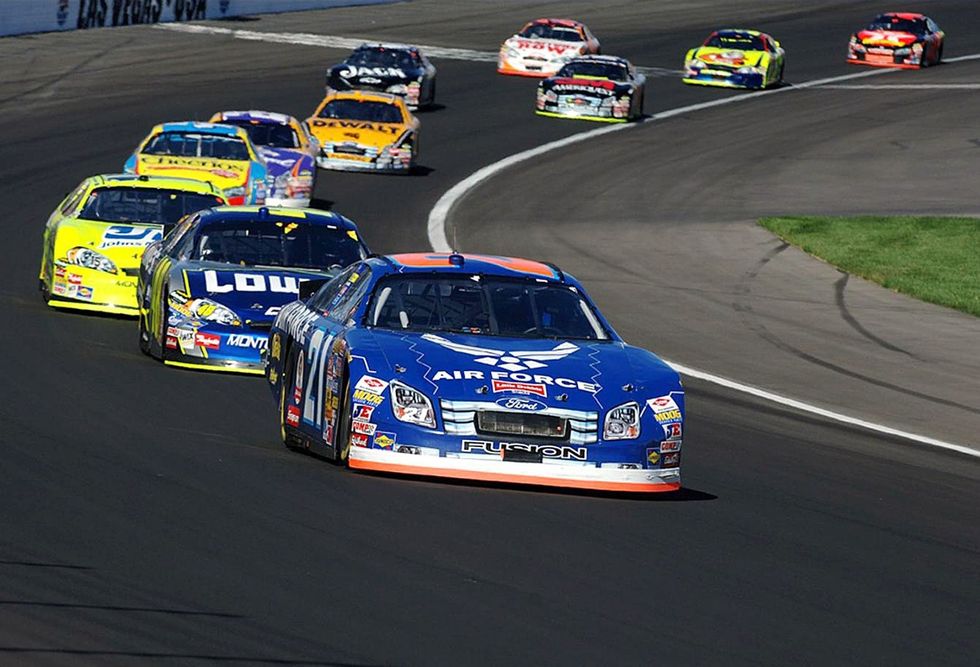 Honda Indy Toronto is more than just races. (And, yes, those races are more than "races.")
---
Besides the two main races, there's a lot going on: beer gardens, food trucks, interactive display and activities, and charity events.
As one of the largest sporting events in Ontario, the Honda Indy Toronto hosts some of the world's fastest race car drivers, including Scott Dixon, Sebastien Bourdais, Josef Newgarden, as well as Canadians James Hinchcliffe and Robert Wickens.
Besides the hectic traffic, we've put together a list of things to know about the event, before you head down to see the cars hit the track. This is also a list that will make you want to head down to check out Honda Indy Toronto, even if it wasn't part of your plans before ...
Where To Park:
On-site parking is only available with an event-issued parking pass. You can find it located at Medieval Times near Dufferin street.
Additional parking is available nearby at Ontario Place. Private lots, garages and on-street parking are also available.
All permanent on-street accessible spaces are available on a first-come, first-served basis. The Direct Energy Centre on Strachan Ave. has an underground parking lot with limited availability and serves as the accessible parking lot on site.
What About Transit:
Lakeshore West trains take you right to Exhibition GO Station in the heart of the event. Kids 12 and under will ride for free with an adult fair. Be aware though, service may be disrupted around races.
When Are The Races:
Canada's own NASCAR Pinty's Series takes to the track on Saturday at 3:25 p.m. The main event, the Verizon IndyCar series race, takes place on Sunday at 3:35 p.m.
What Food Is There:
Honda Indy does a great job of selecting some of the best food trucks in the city.
Here are the food trucks you can expect to find at the Honda Indy this year.
Touro
Ocean Flame
Jeff's Catering
Centerplate Slammers
What's The Tunnel?
Elevators in the main Direct Energy Centre hallway provide access to a tunnel leading to the inside of the track as an accessible alternative to crossing the Honda Bridge.
Toronto