Ask a Mortgage Broker
Will Running a Business Out of My Home Impact My Mortgage?
There's a lot you need to know when navigating the world of mortgages.
And, if you're not careful, it's quite easy to get tripped up in the lingo, the procedures, and the payments. (Not to mention the penalties.)
This is why we've recruited Jerome Trail, owner and broker of record at The Mortgage Trail, to answer the most important questions homebuyers and homeowners should understand before moving forward in their mortgage process.
Today, Trail is offering the answer to the inquiry: "Will running a business out of my home impact my mortgage?
---
Have another mortgage question, or looking for mortgage advice?
Contact Jerome at The Mortgage Trail — mention STOREYS, and you'll receive a free appraisal!
---
According to Trail, "it all depends upon the nature of the business." Reason-being, lenders consider mortgages in a wide variety of ways.
READ: What is a Construction Mortgage and How Can I Benefit From One?

"On the property-front, one area of review is if the property will be owner-occupied, or not," Trail explains. "If, for instance, the borrower decides to turn their property into an Airbnb rental (as an extreme example) the property is compared to that of a hotel, and the lender would charge a premium on the mortgage."
But not everyone who's seeking to run a home business is planning to host overnight guests on the regular. Some people simply have a creative streak, and are looking to optimize it to make a little extra cash.
"At the opposite end of the example spectrum, if someone decides to have an online business (eg. Etsy) and they make and ship knitted sweaters… that would not be a derogatory item in the eyes of the lender," Trail says. Which means, yes — you can go ahead with your Poshmark sales or crochet orders without stressing out.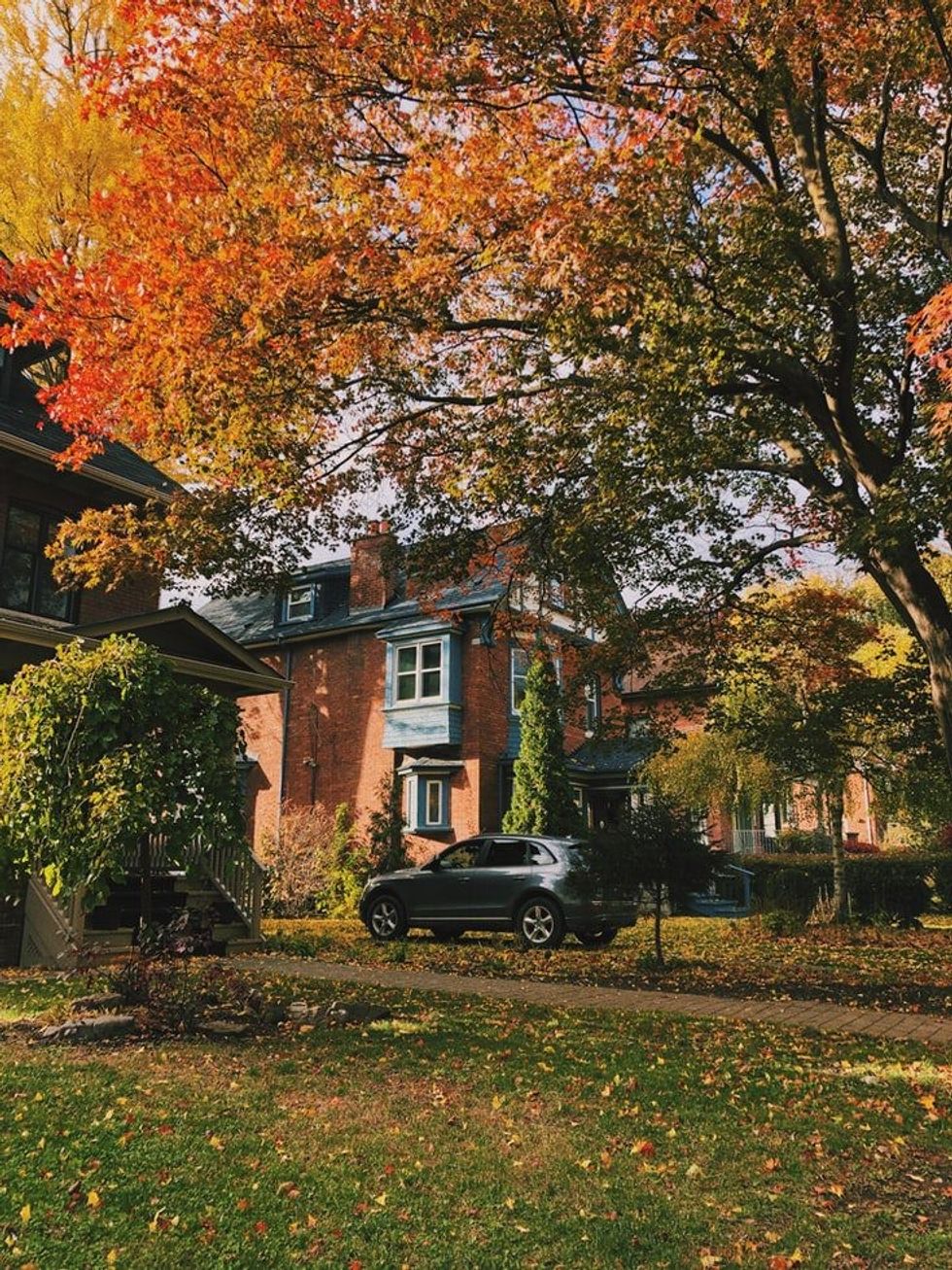 As is the case with most anything, honesty from the get-go is what will keep borrowers in the clear when it comes to operating a home business.
"Disclosing the nature of the property use upfront is a requirement for any lender to properly evaluate the mortgage application," Trail explains. "A few qualifying questions should clear up anything questionable to ensure there are not any issues."
Cover image: Toronto Home/Shutterstock
---
This article was produced in partnership with STOREYS Custom Studio.