Georgetown
Future Developments
Georgetown Townhomes Pair Urban Amenities with Garden Views
If you're an urban dweller dreaming of greener pastures, but you want to stay close (enough) to the core, a selection of exclusive townhomes on the GO Transit line is serving up your ideal scenario.
Nestled into the heart of Georgetown, The Garden View Towns are poised to present an enviable lifestyle for future residents.
Completing the third and final phase at The Mill Landing by Amico Infrastructures Inc., the builds will bring a ground-level lushness to the master-planned community at Mill Street and Day Foot Drive.
Ranging from 1,739 through to 1,860 sq. ft. in size, the stylish three-storey, three-bedroom layouts will meet the needs of couples and families alike, as they're thoughtfully designed to offer even more lifestyle space than is typically found in a similar build.
READ: New Broadview Build Puts Luxury Within Arm's Reach
Made up of just 14 townhomes, the stunning phase of structures is set on a serene park, while the overarching master-planned development and its surrounding parks, trails, restaurants, shopping opportunities, schools, and transit systems serve as an ideal backdrop for your new daily routine.
In terms of location, The Garden View Towns benefit doubly. First, the townhomes are rising up as the final phase of The Mill Landing, which will check every box on the list of amenities you'd like to see in a master-planned community.
Zooming further out, Georgetown itself is beloved as a vibrant, cultural hub. With galleries, theatres, museums and art studios all within the town centre, those who are accustomed to nights in the city won't need to bid adieu to exploration and creative experiences.
And when the craving for the downtown core becomes too strong to deny, residents at The Garden View Towns will appreciate a short, 45-minute trip to Union Station, easily accessible via GO Transit. What's more, Highways 401 and 407 are both just minutes from the master-planned community, making travel by car a breeze as well.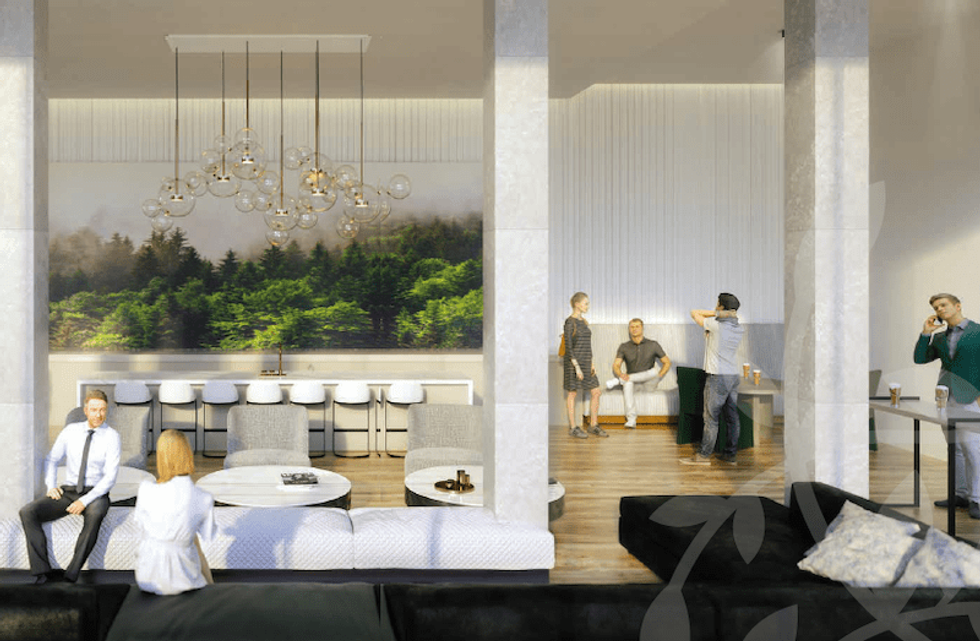 While, of course, residents can traverse into town to get a feel for community connection, they don't actually have to leave their home stomping grounds to do so. Indeed, the master-planned community these townhomes are rising up within serves as an environment where new friends can be made, and long-lasting relationships can be nurtured.
In addition to shared spaces indoors, during warmer seasons, gatherings can be enjoyed under the sun on the lush and landscaped outdoor terrace. Whether you're surrounding the fire with friends or cozying up solo with a magazine, you'll be able to embrace al fresco living while lush parks and green spaces surround you.
More private outdoor time, perhaps with a glass of vino and a captivating read, can be enjoyed on one of the layered terraces on the three-storey townhome builds.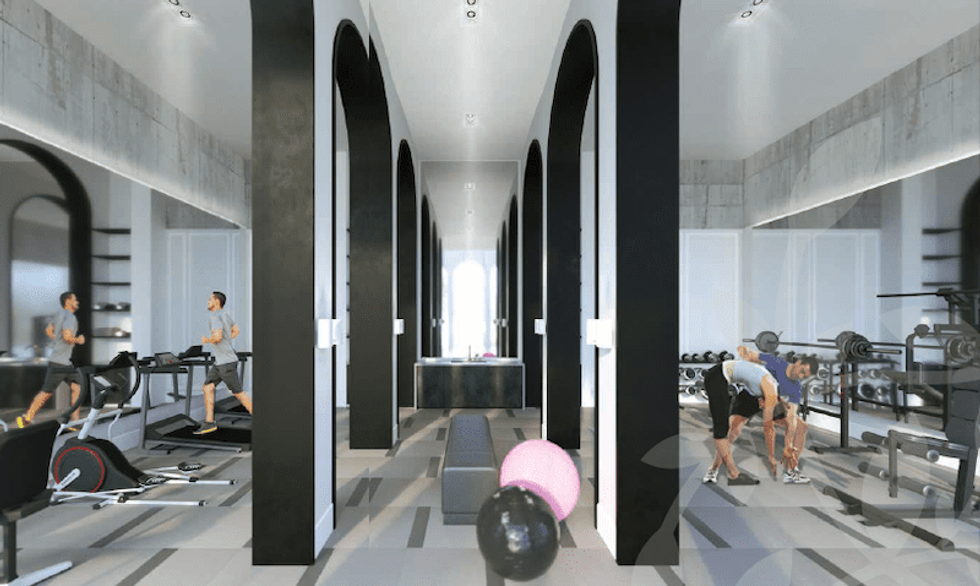 And while these spaces provide opportunity to flex your social or literary muscles, your biceps and triceps will appreciate a workout in the state-of-the-art fitness centre on site.
Complete with a series of new pieces of equipment, and a relaxing yoga studio, the centre is ideal for movement both intense and restorative.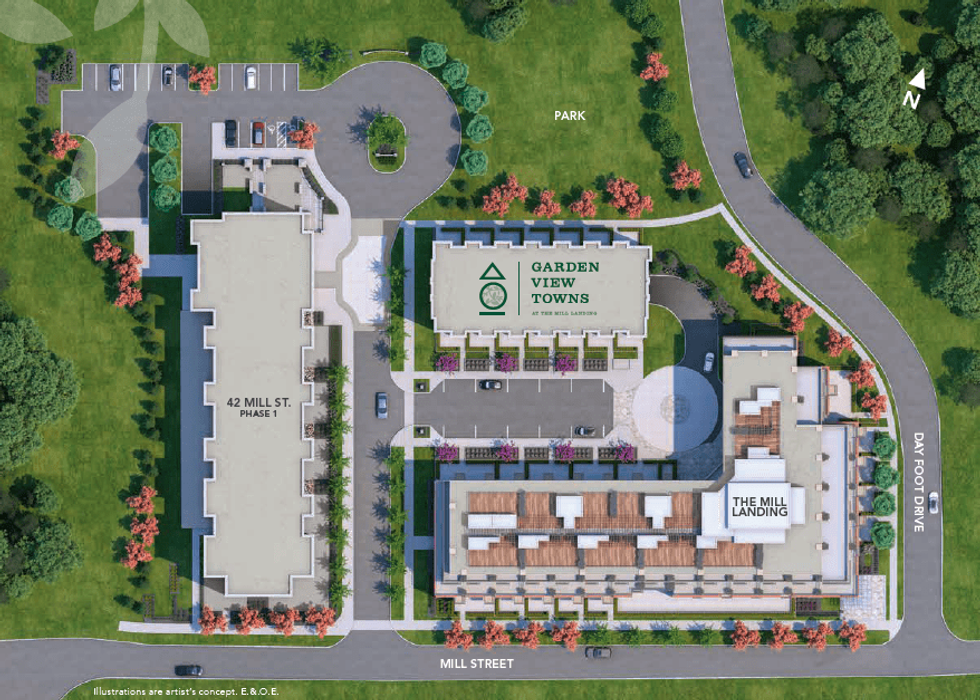 Presented by Baker Real Estate Incorporated, The Garden View Towns are poised to present an unmatched lifestyle experience in a lush and abundant pocket of the GTA. And it's no surprise: For more than 25 years, Baker Real Estate has worked with visionary teams on all four corners of the globe, boasting record-breaking sell-outs on high-value homes.
If you've been craving fresh air and an escape from the city's skyline, register today for your chance to embrace the lush lifestyle of The Garden View Towns at The Mill Landing.
---
This article was produced in partnership with STOREYS Custom Studio.